READ IN: Español
Mingsheng's cellar, in Shaghai's Eastern riverside, held yesterday one of the most anticipated fashion shows for SS20. Prada, Miuccia mostly, have a huge sympathy for China, even more Shanghai, with the connection between tradition and avant-garde, where the balance between old and new is complete.
Milan won't see male shows from the Lombardian's house for a while, and China as a destiny, beyond her Creative Director's love for the country, is no coincidence. The Chinese market is pure gold, and every gesture of appreciation to them is very very welcome.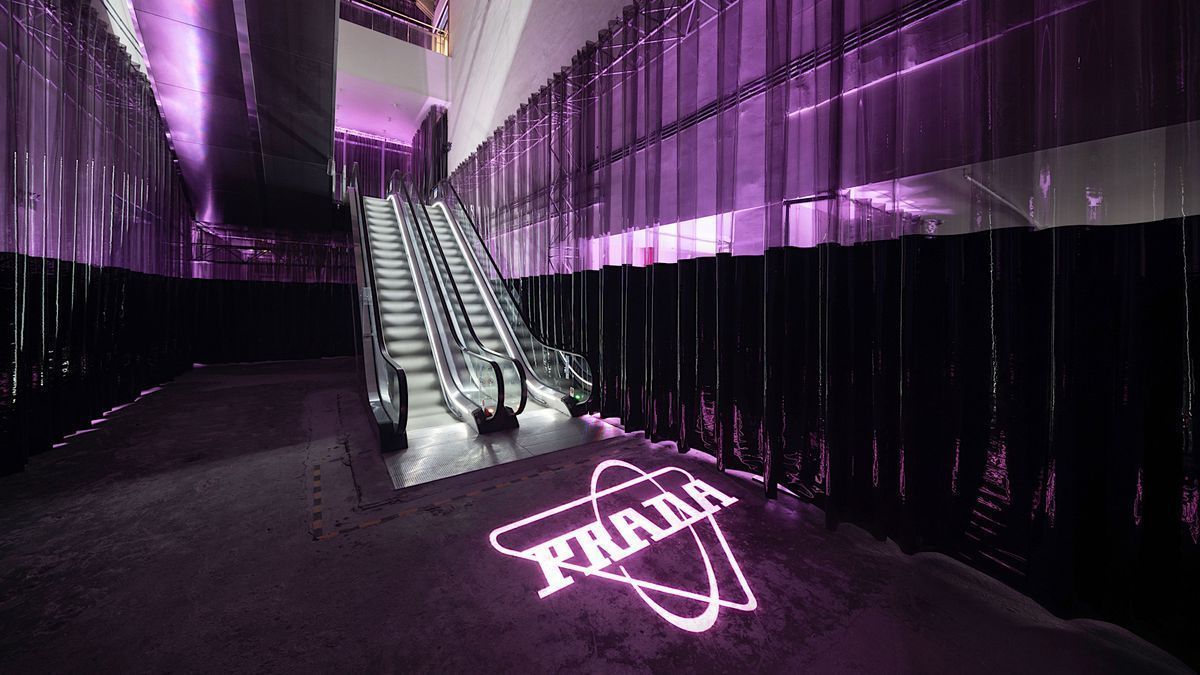 Besides the emplacement, Prada has changed in comparison with the collections we've seen til now, but not 100%. Nylon's still very present in 2020's summer pieces, cause Miuccia & Nylon are the perfect couple. However, shorts won't be that short next year. The Italian firm proposes a "fresher and more optimistic" aesthetic.
SS20's is a recall for the analogical era (with cassettes and old cameras prints among others), that somehow, is being brought back with the auge of the hackneyed 35mm pics and the Polaroids. Beyond that, Prada merges pure streetwear and technical garments with the most refined tailoring with the ease of the one that knows that it's an absolute hit. Mic drop.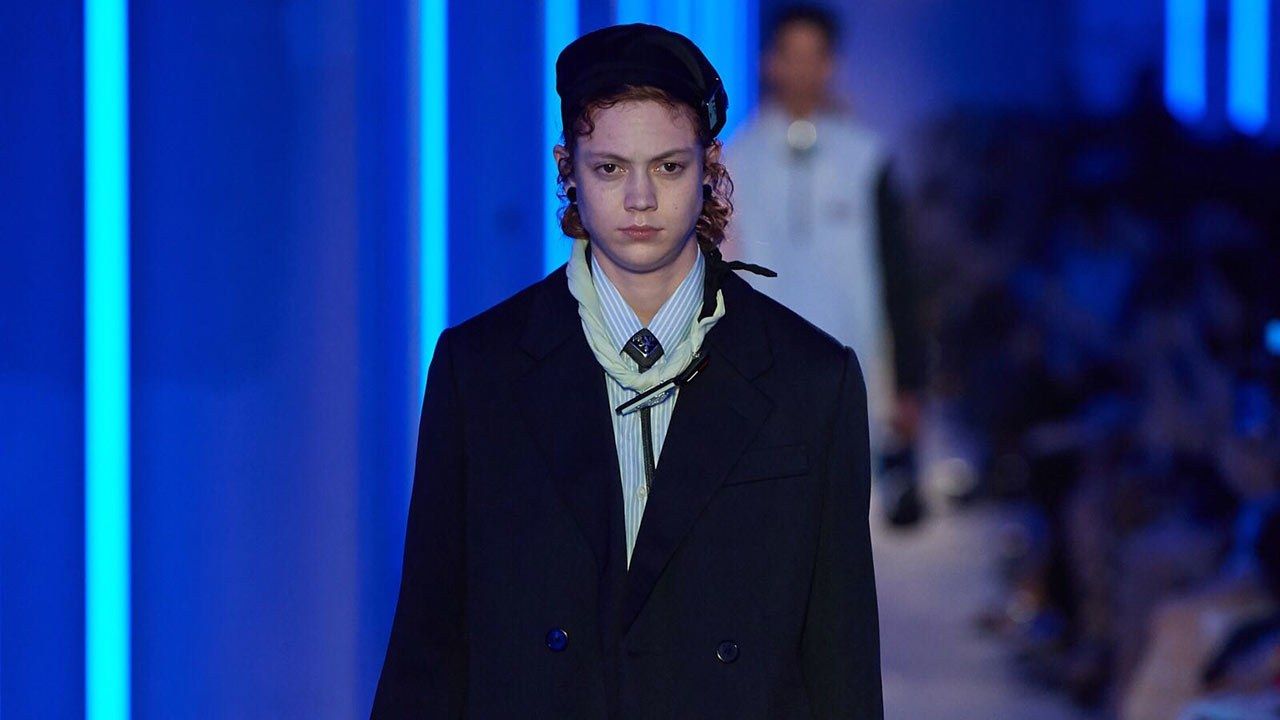 Neon colors, so overused this season, give rise to pastel and earthy tones, providing a peaceful vibe with every look shown in the humongous Chinese installation. As if these were few changes, Prada steps forward in the inclusion era we live in putting Nathan (then Nathalie) Westling on this shows' cast. The once female model declared her transgender condition recently, waiving her previous identity. The Milan house are the first ones to give visibility to her new persona and life project. Hands up.
Prada SS20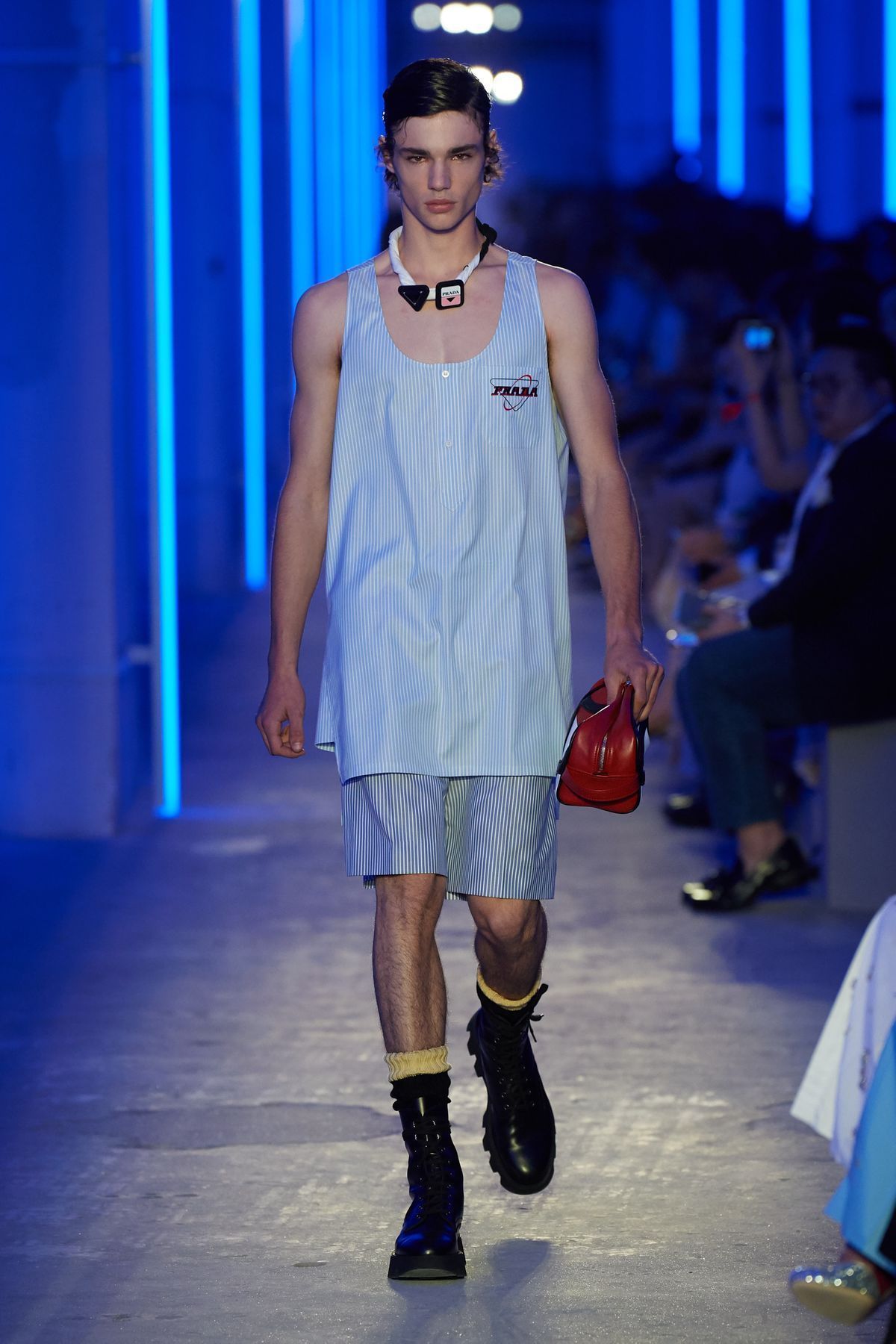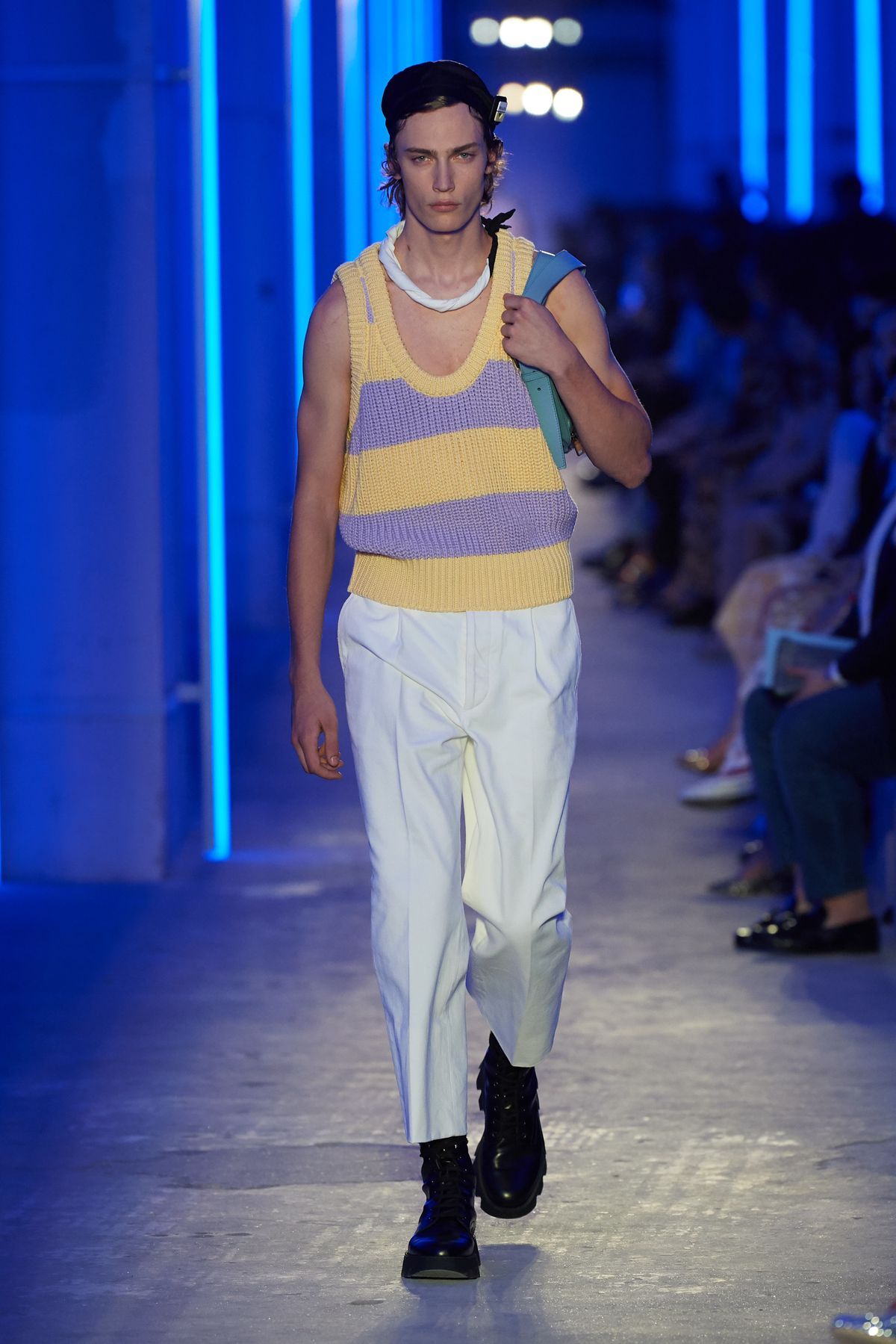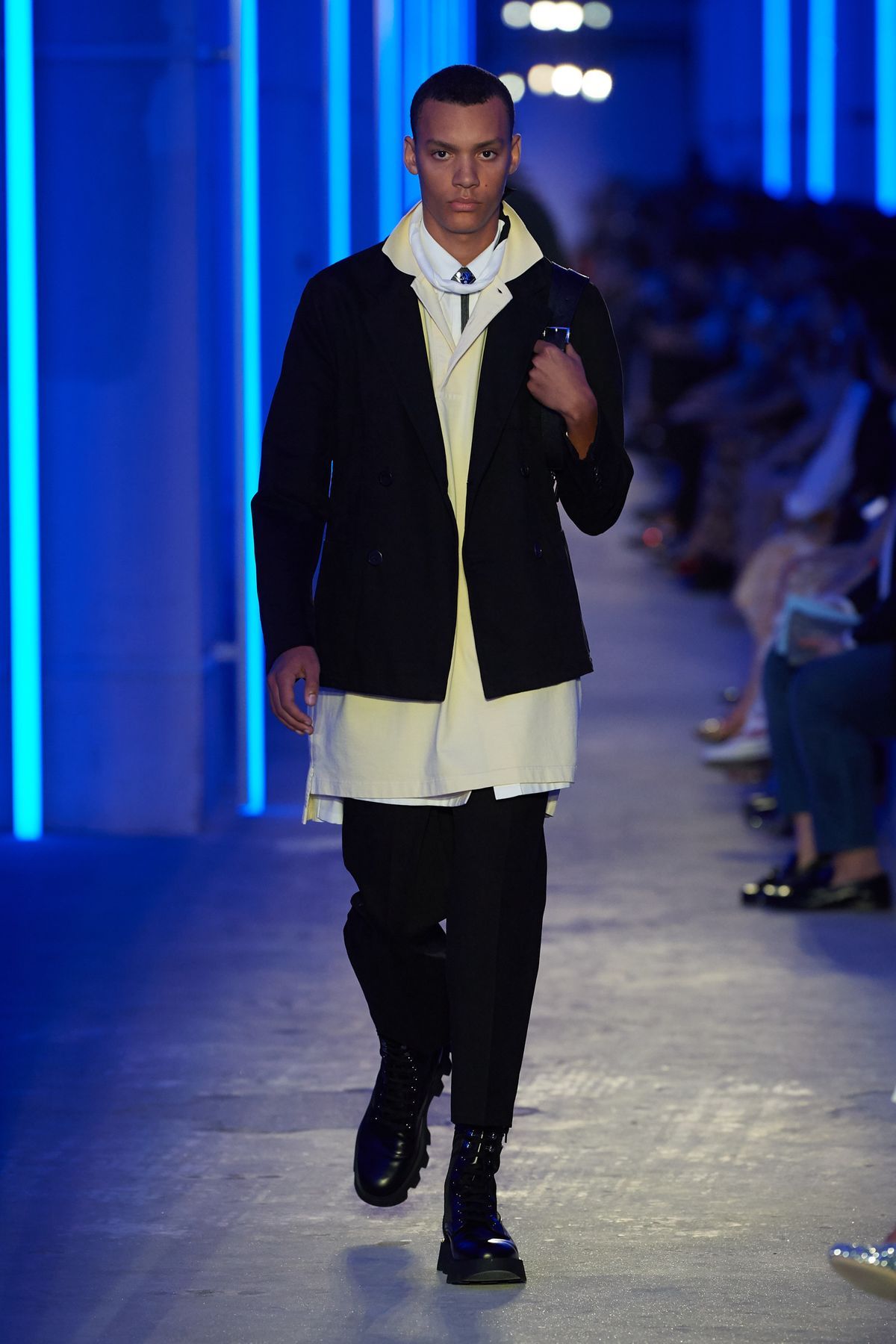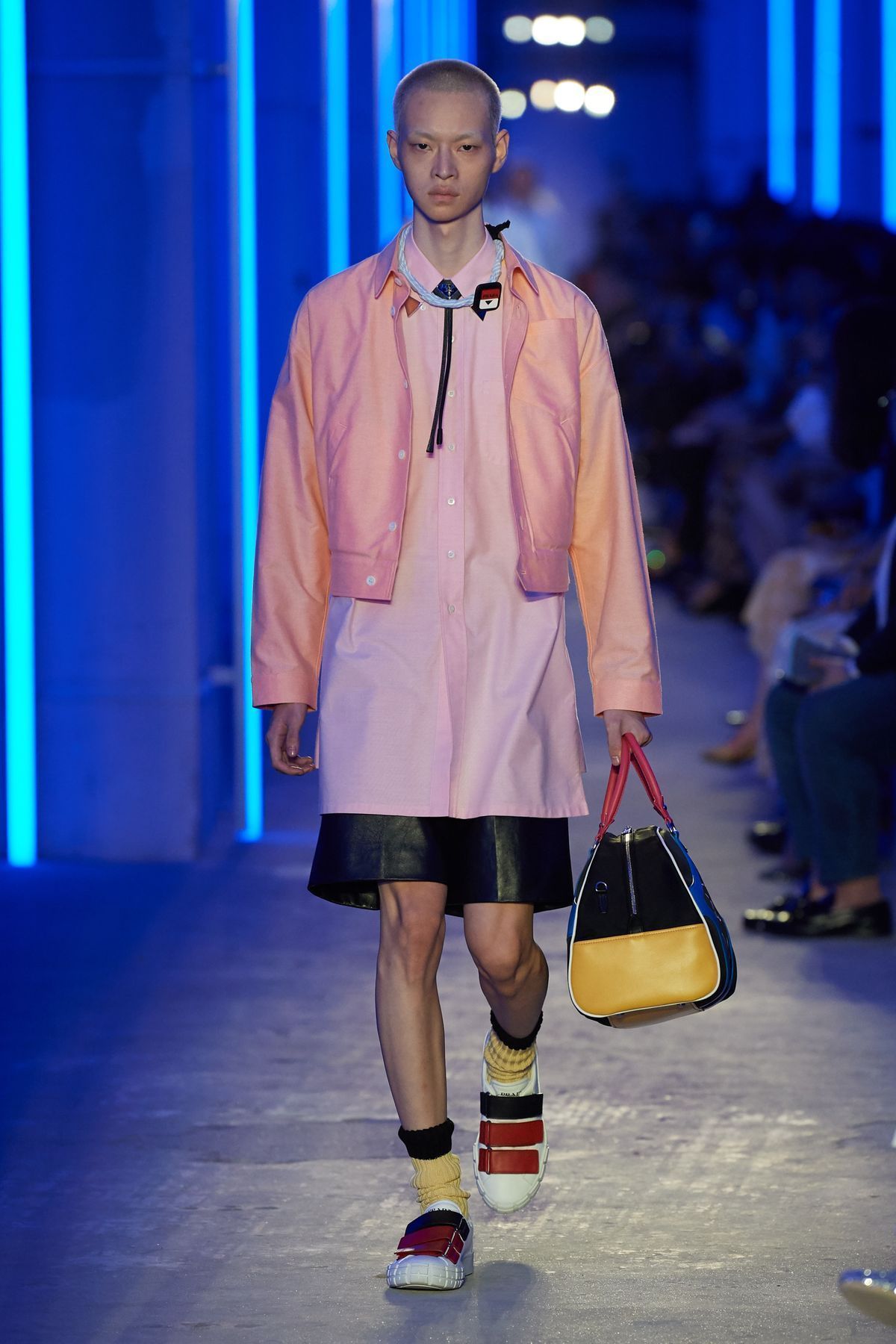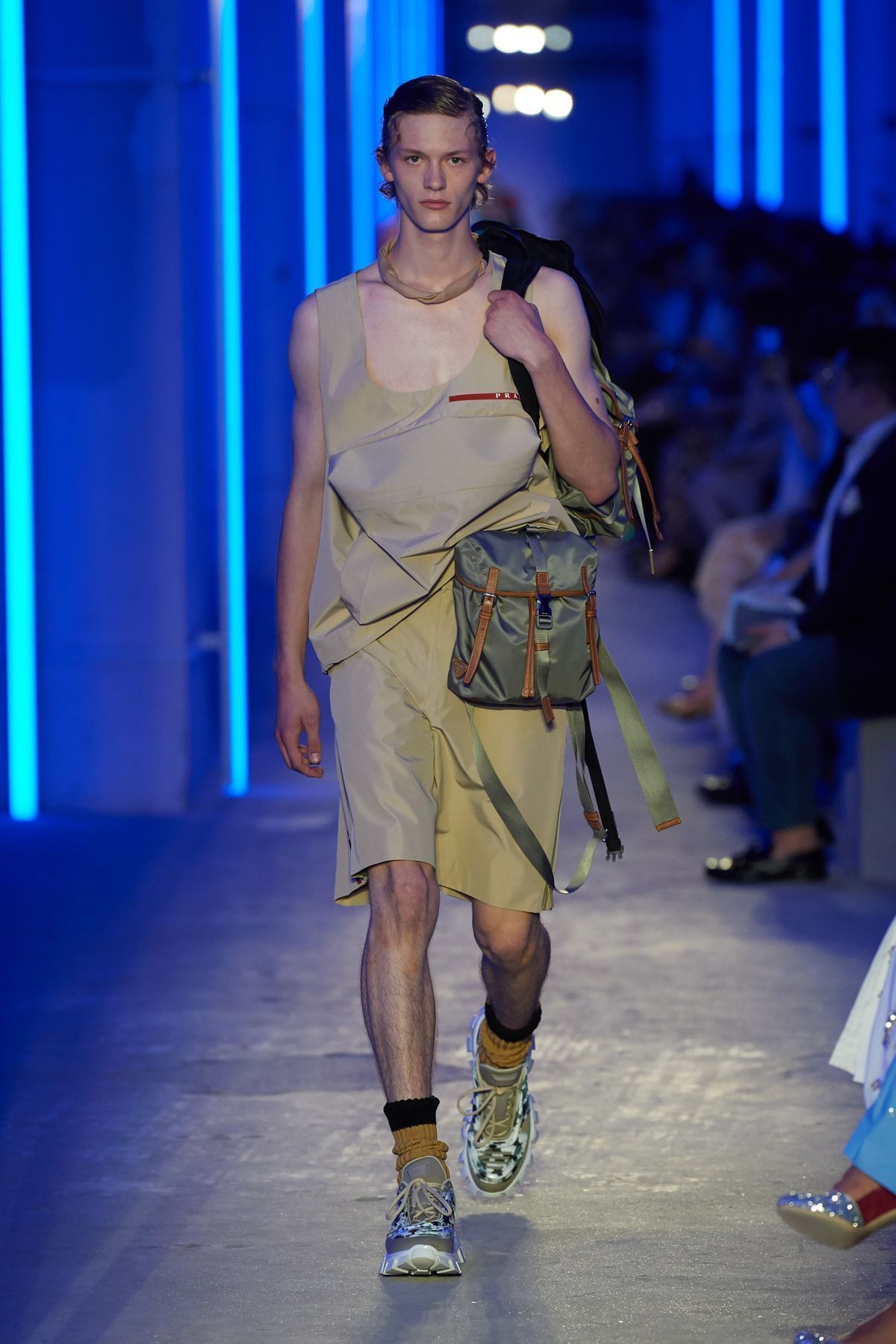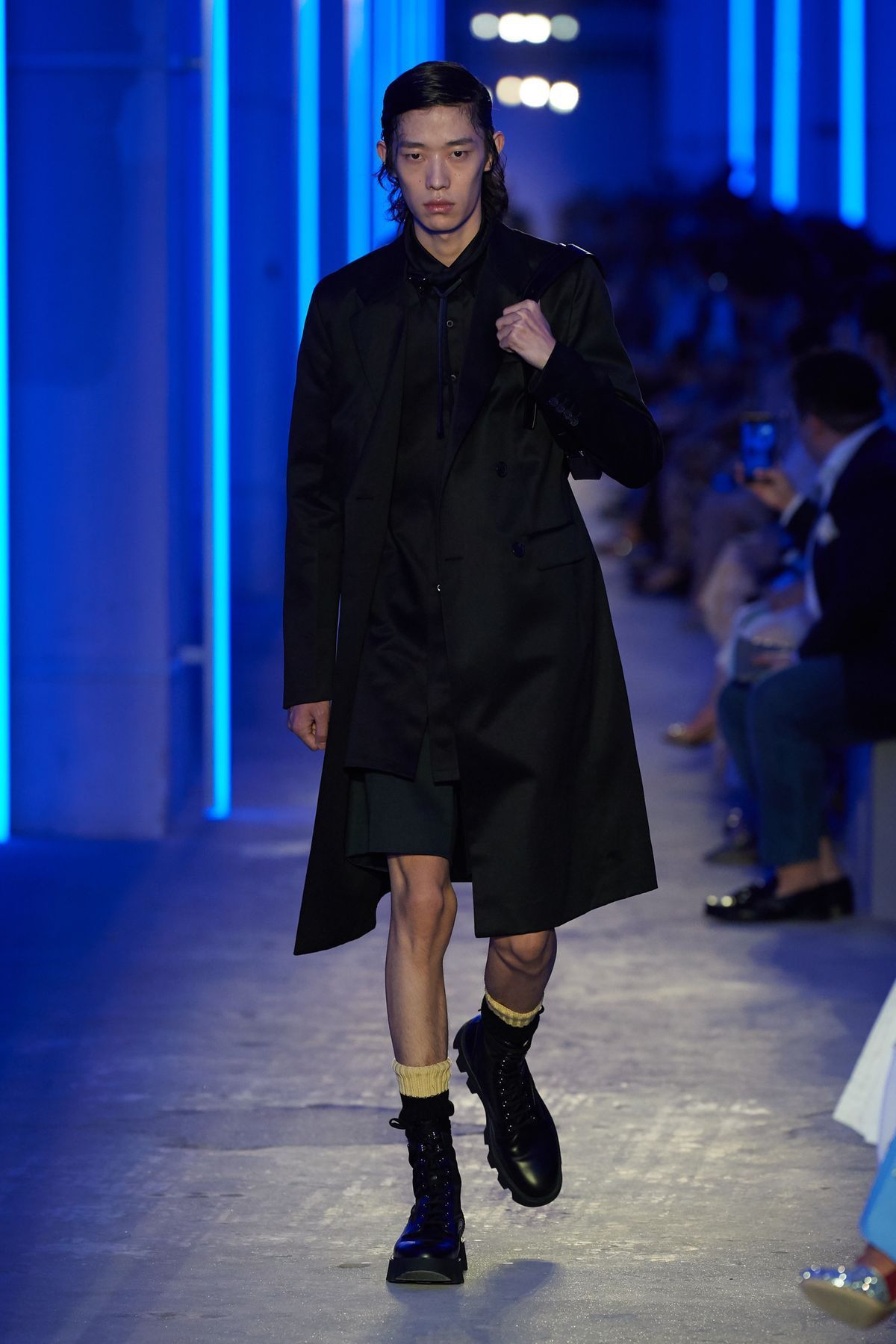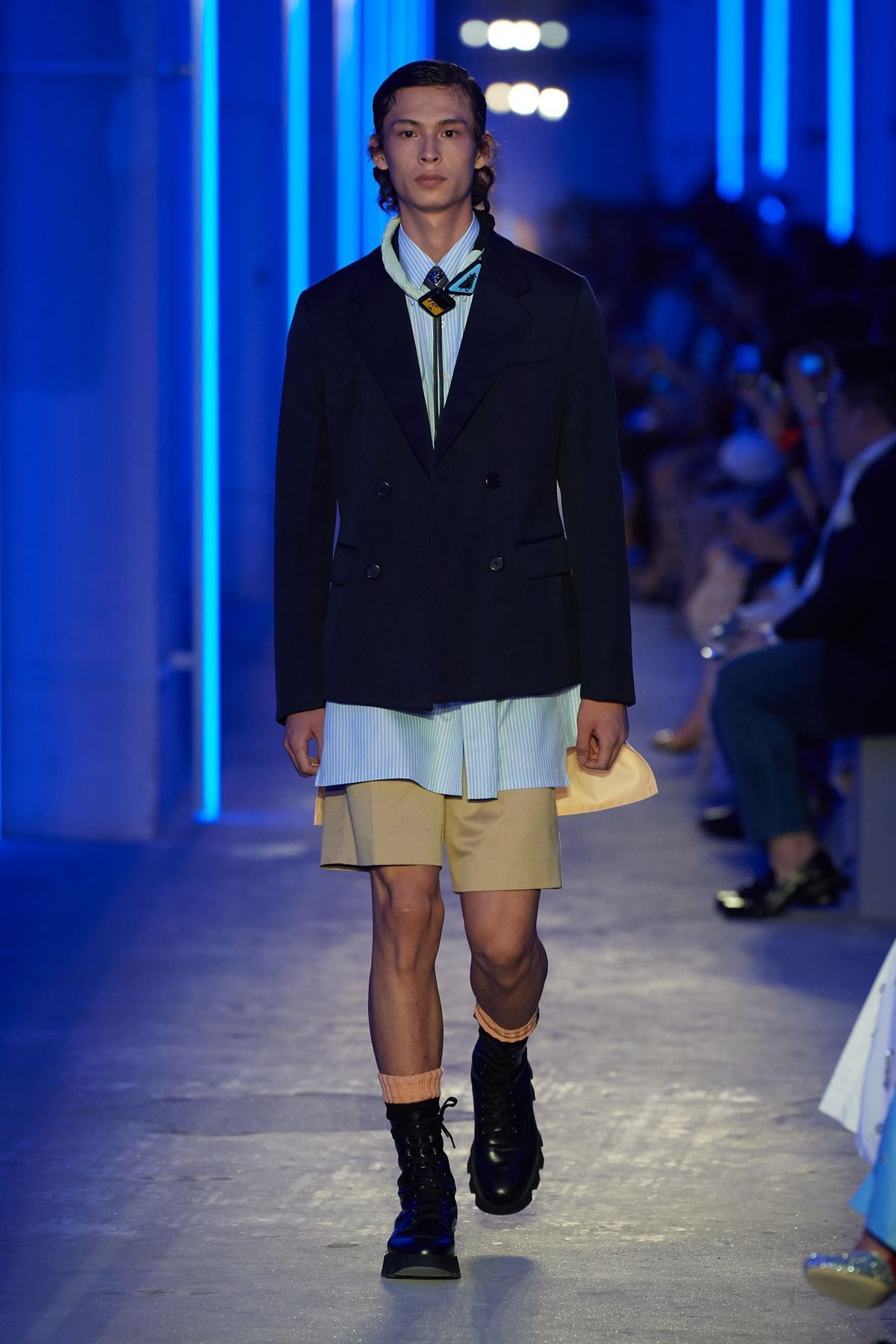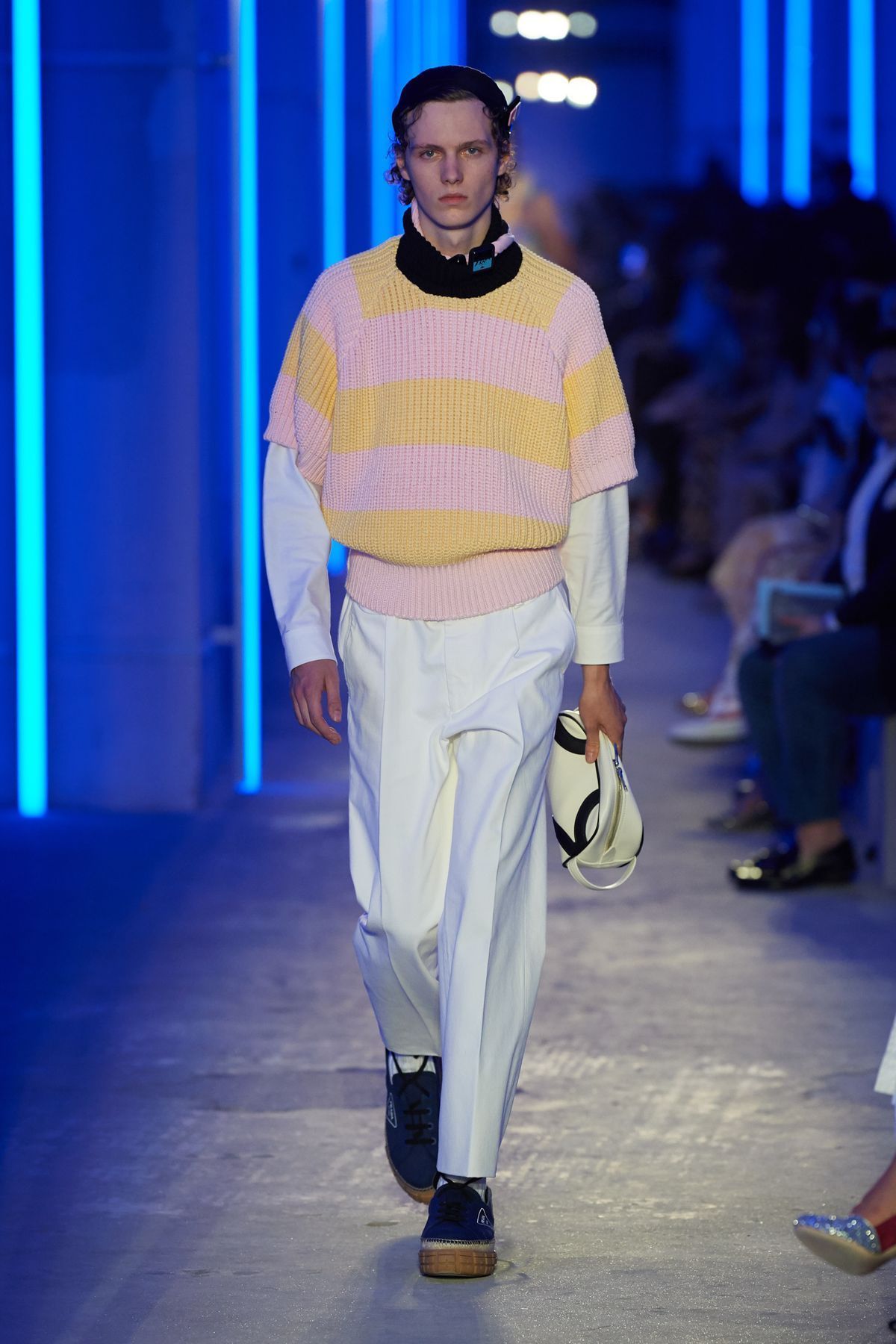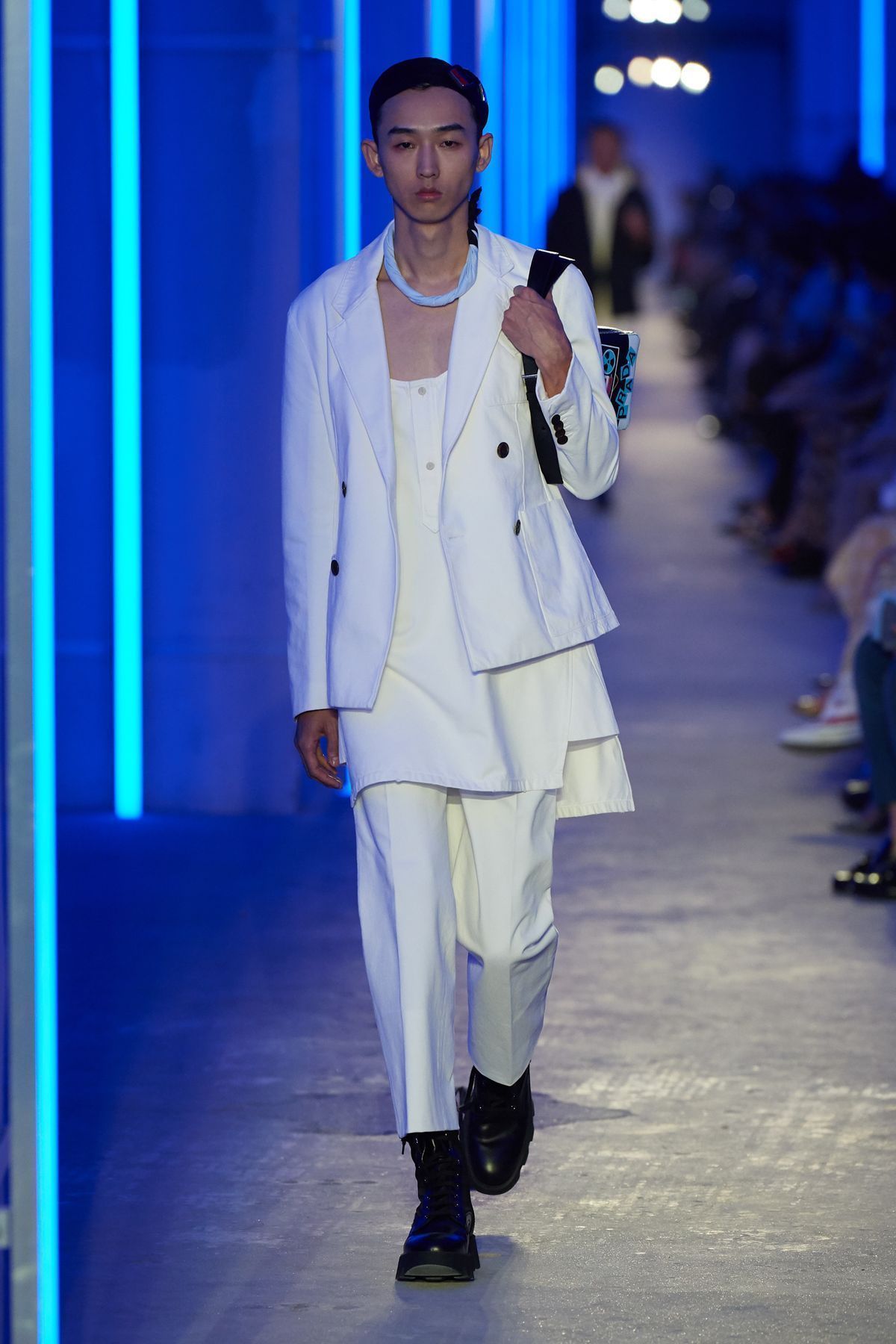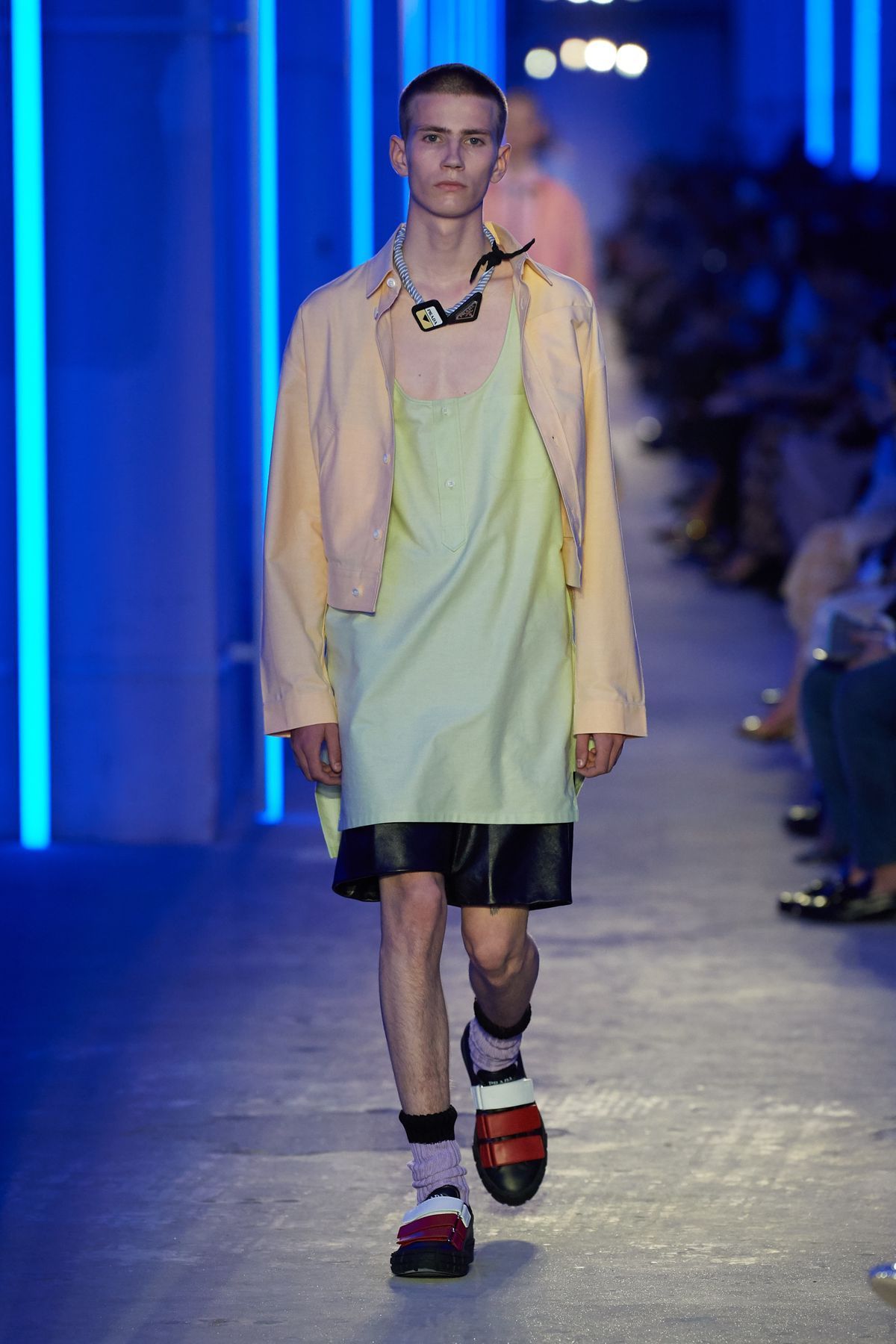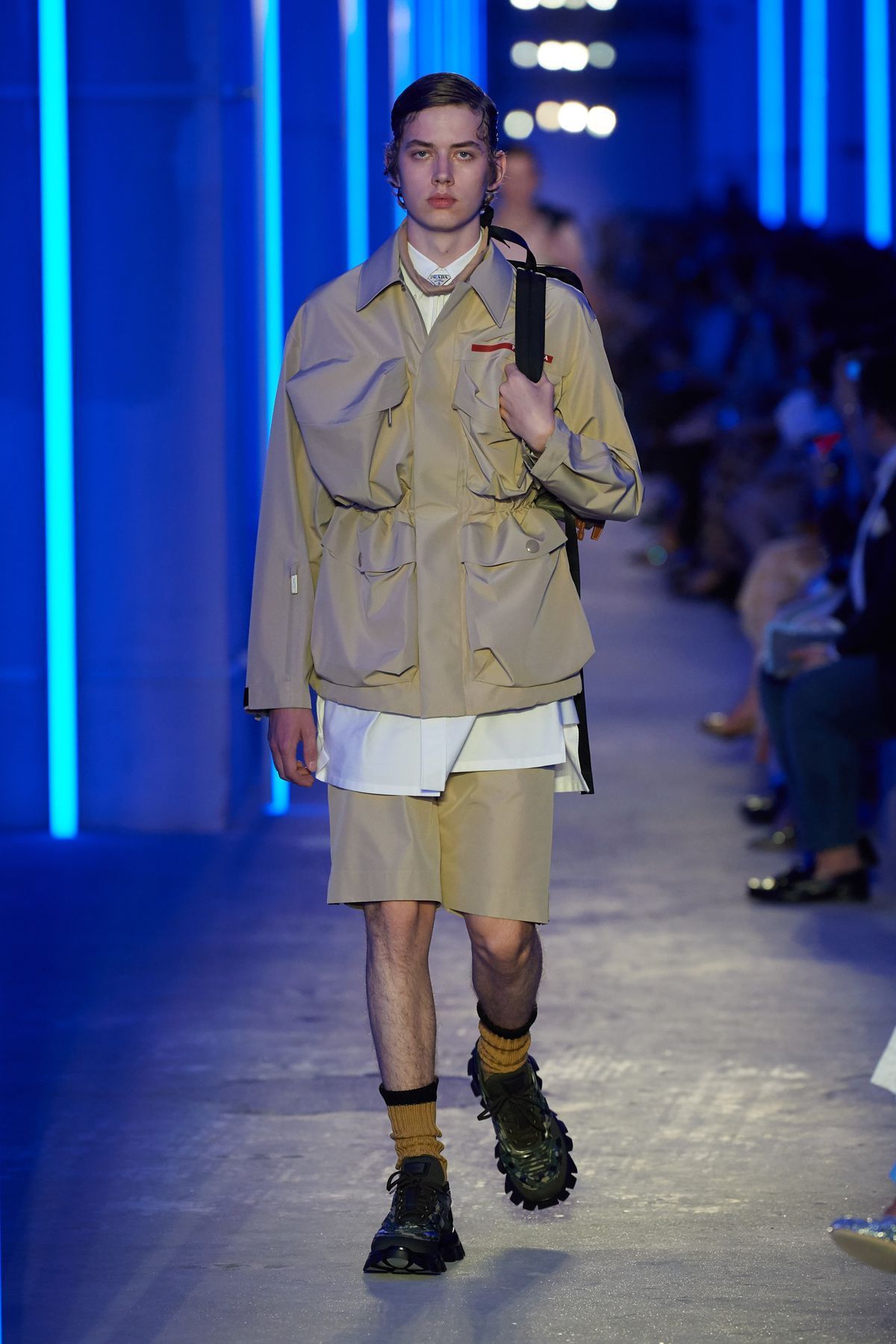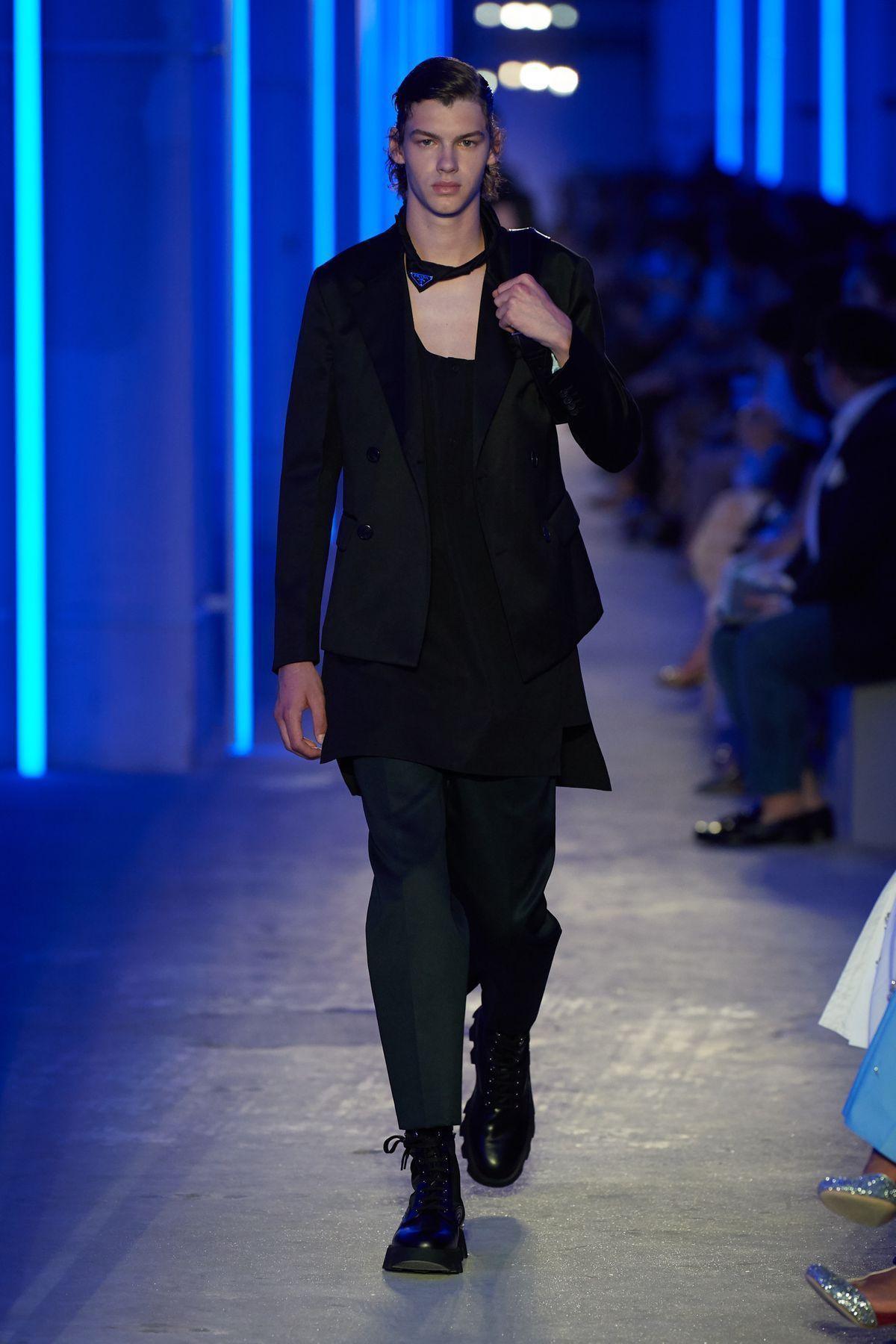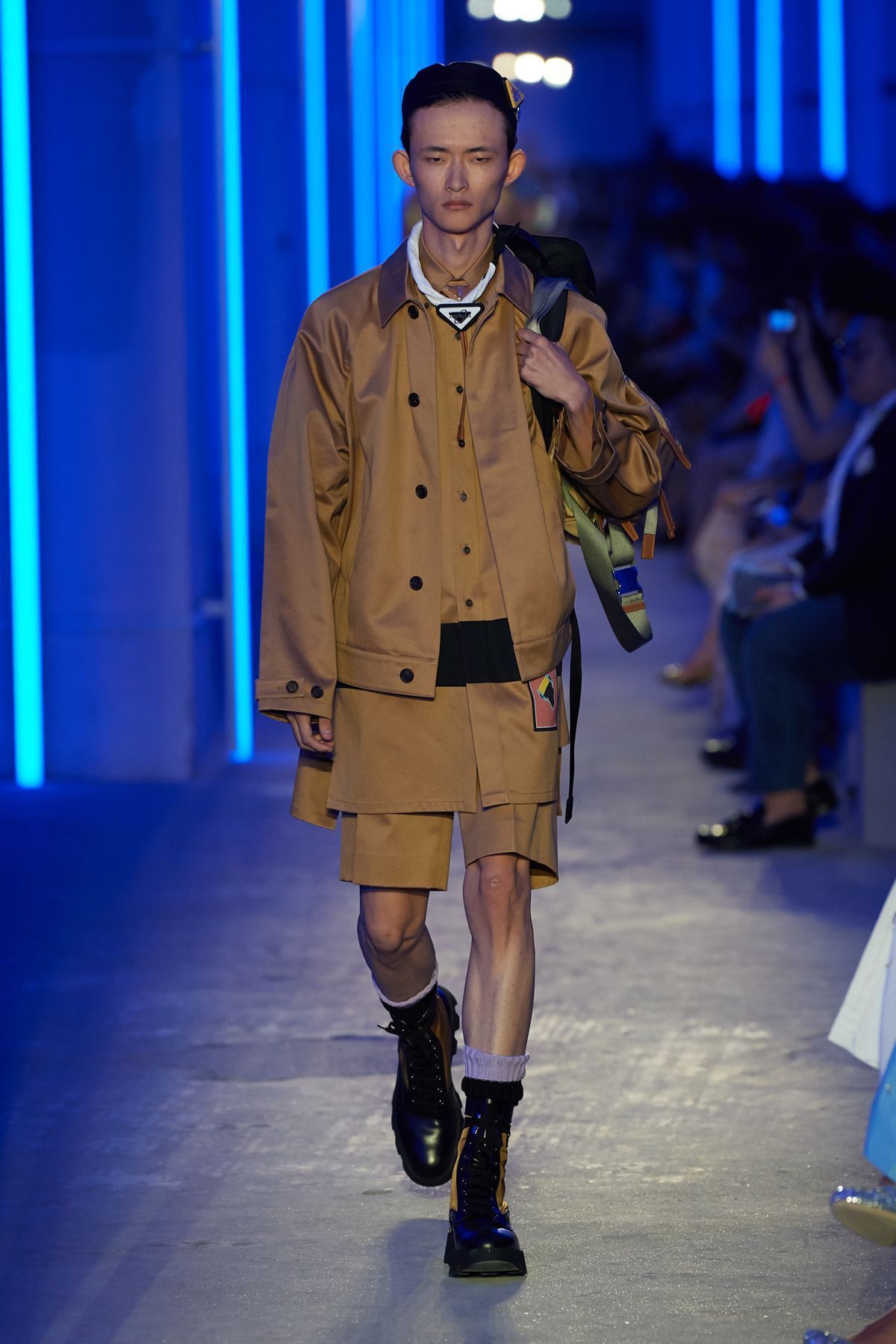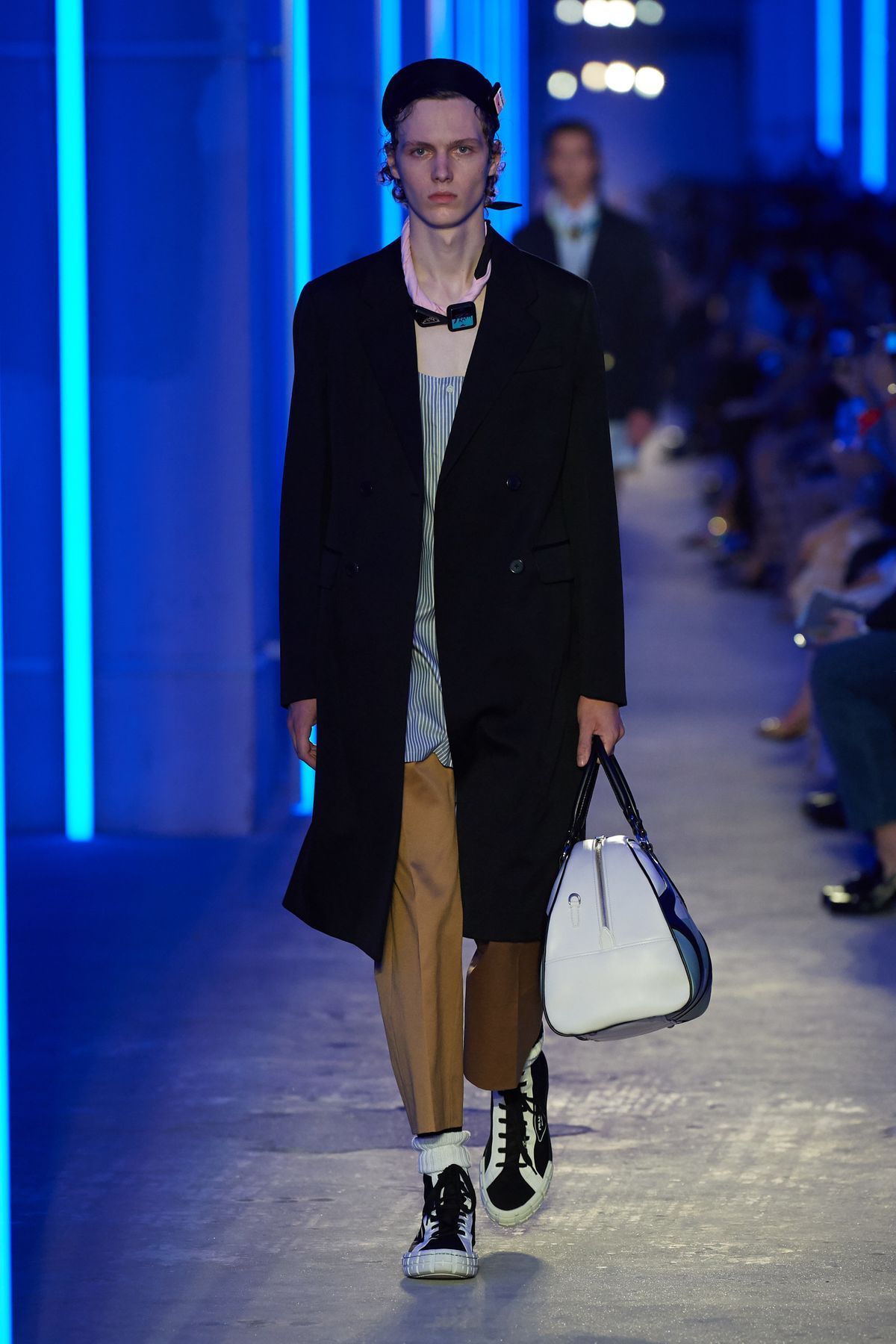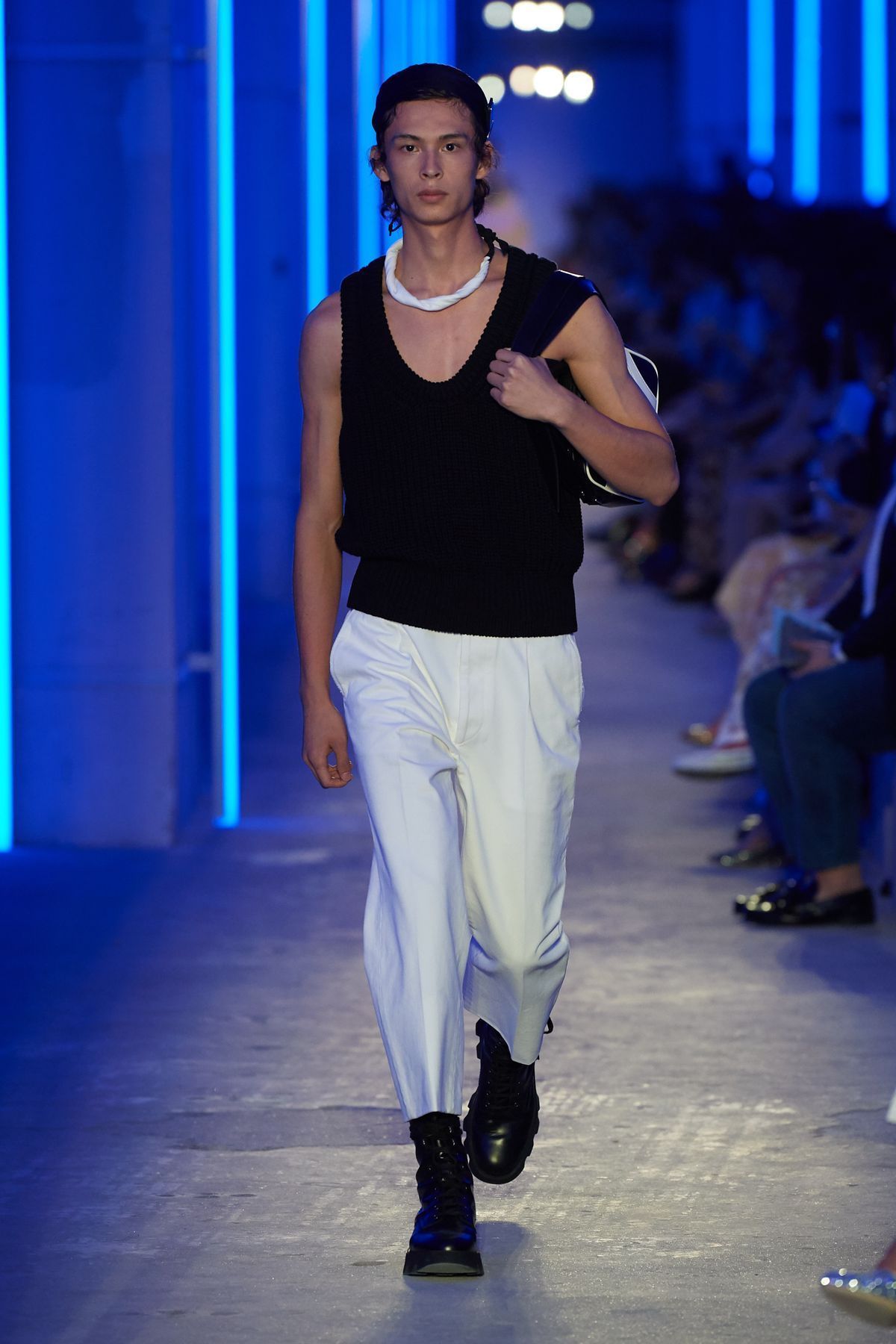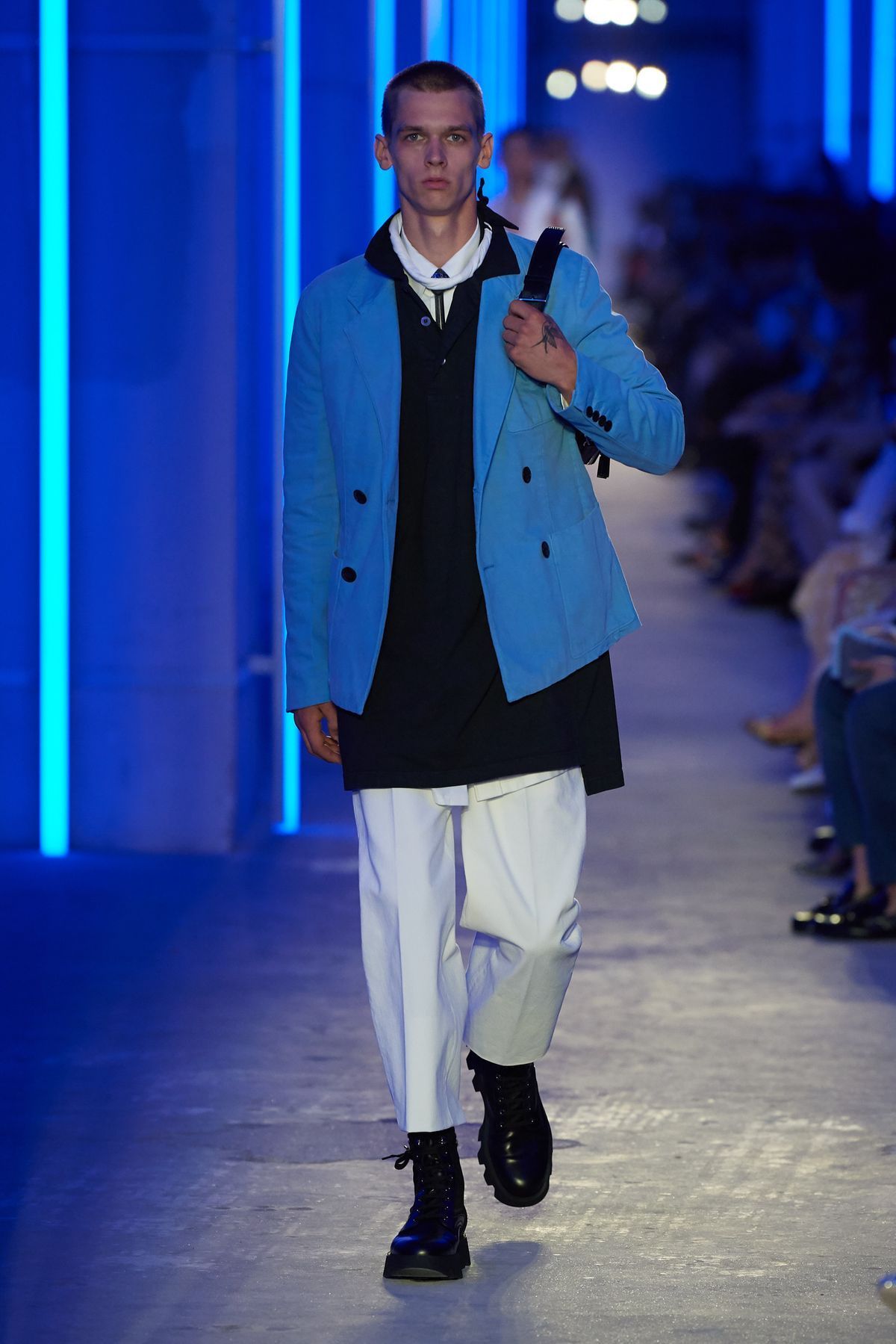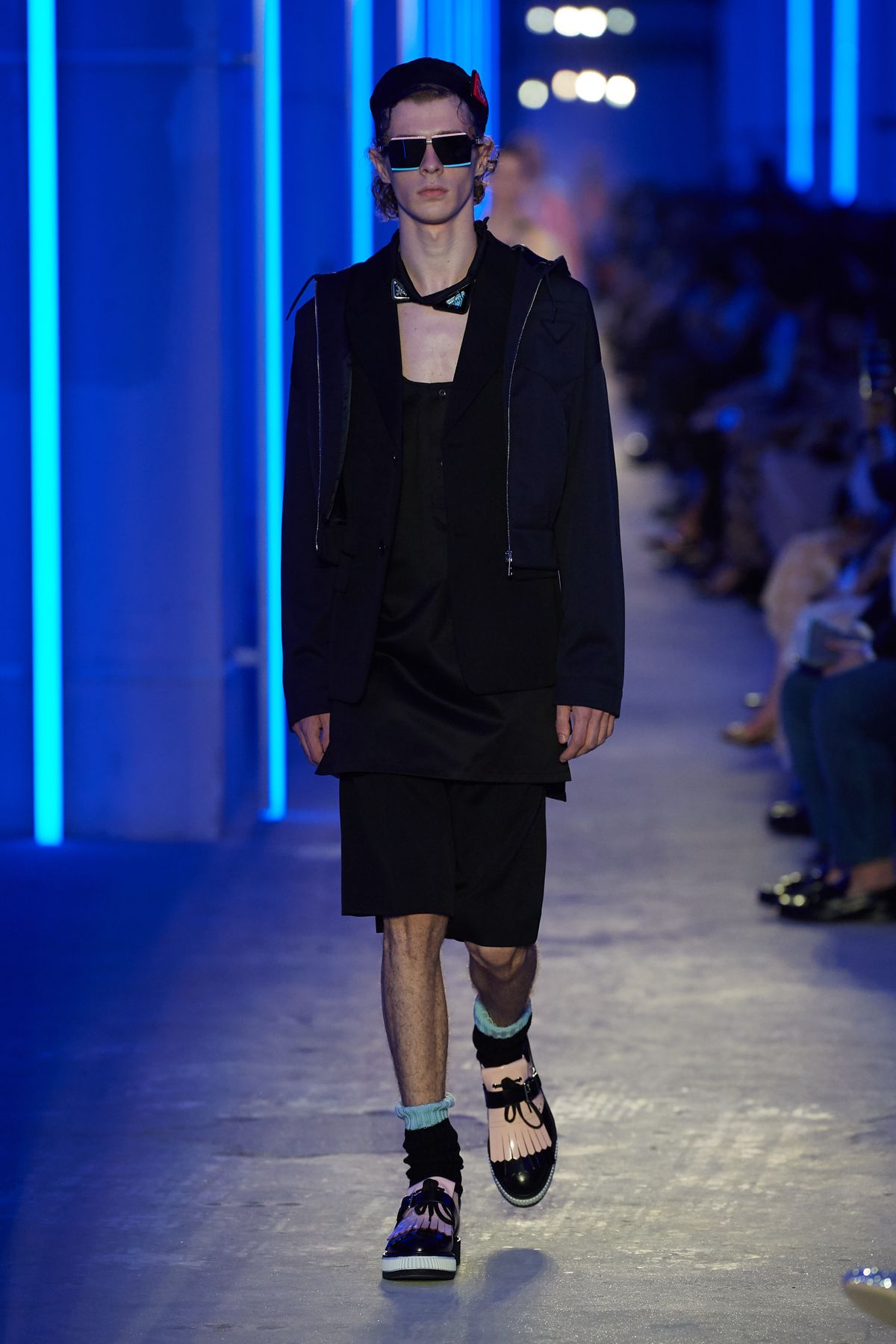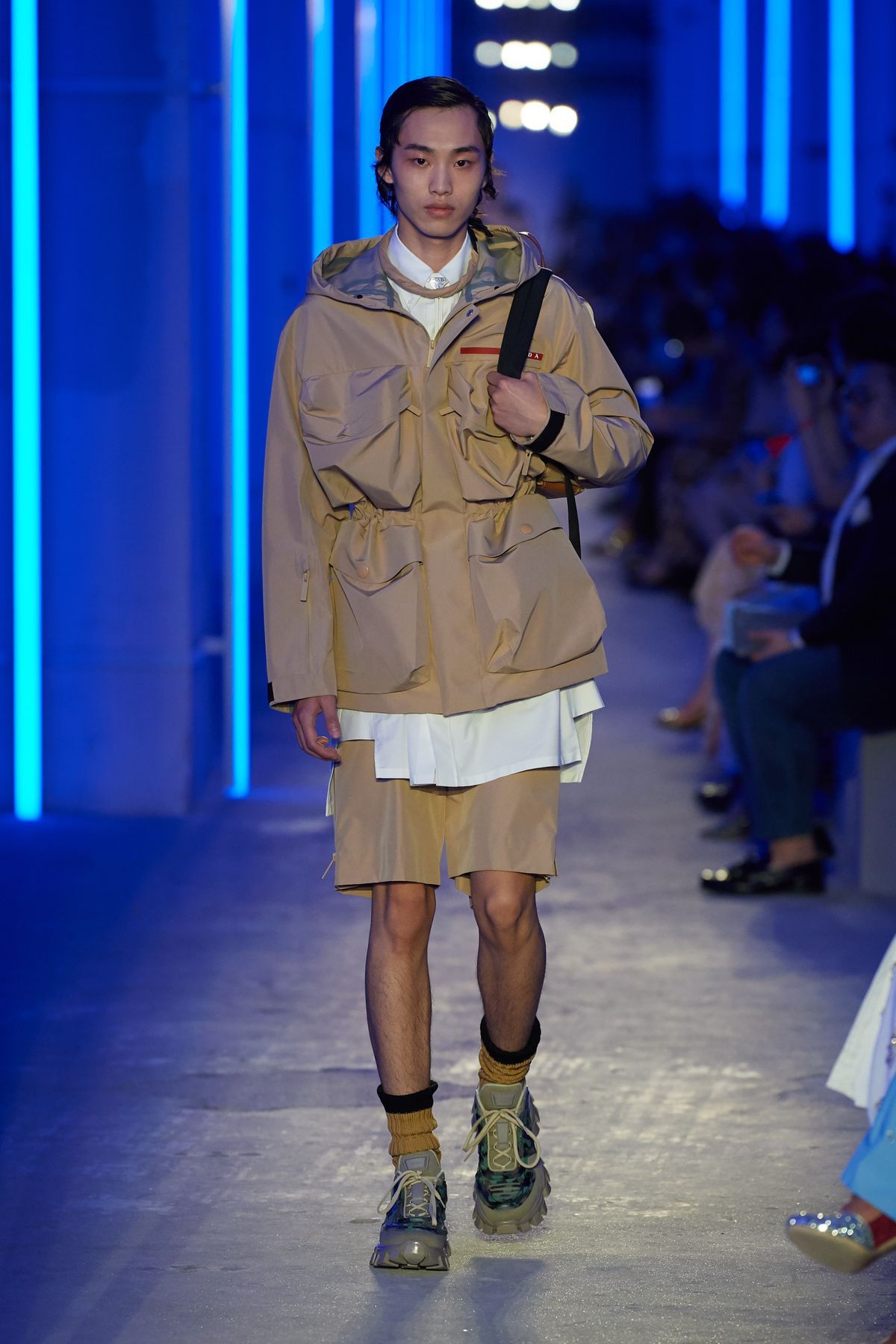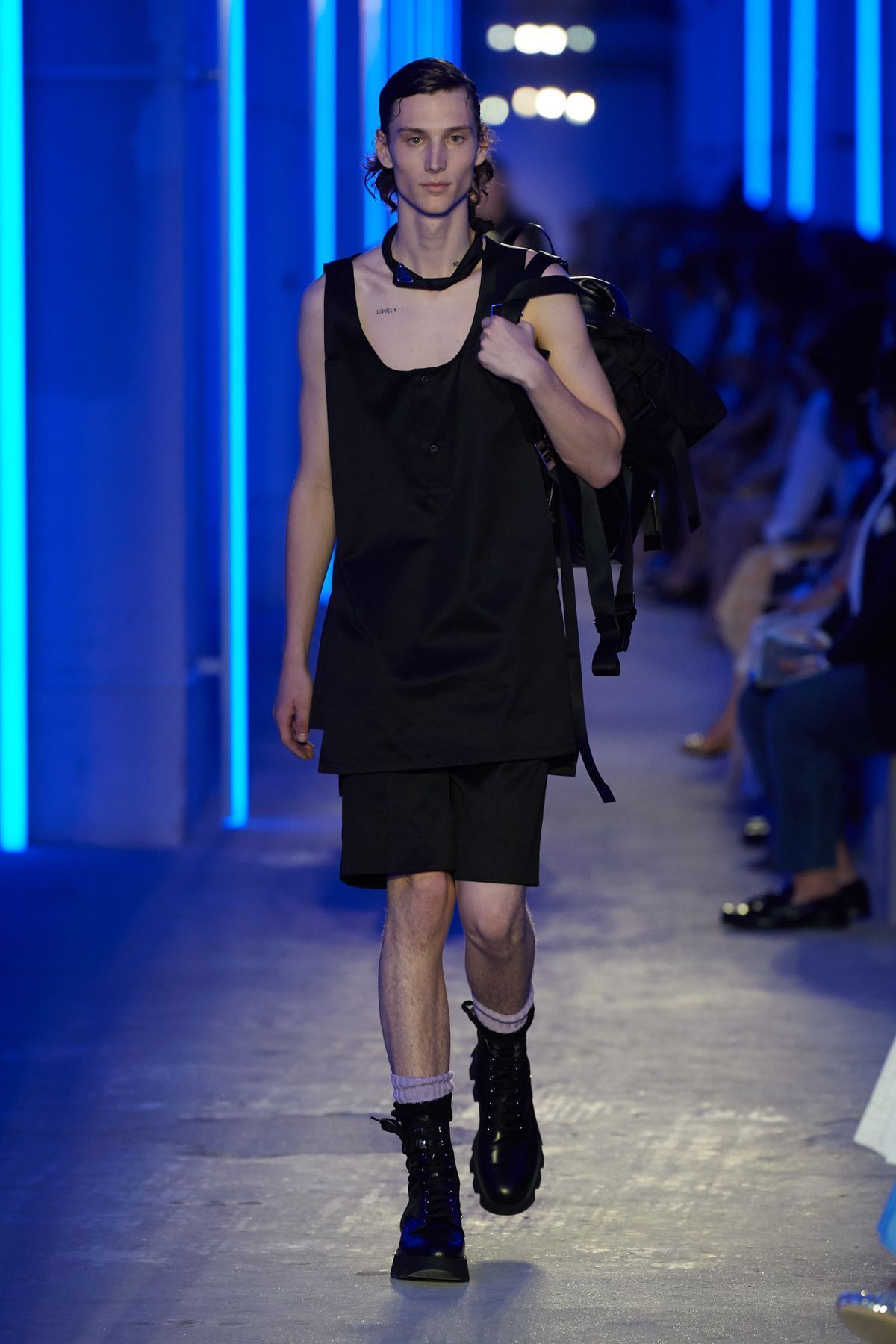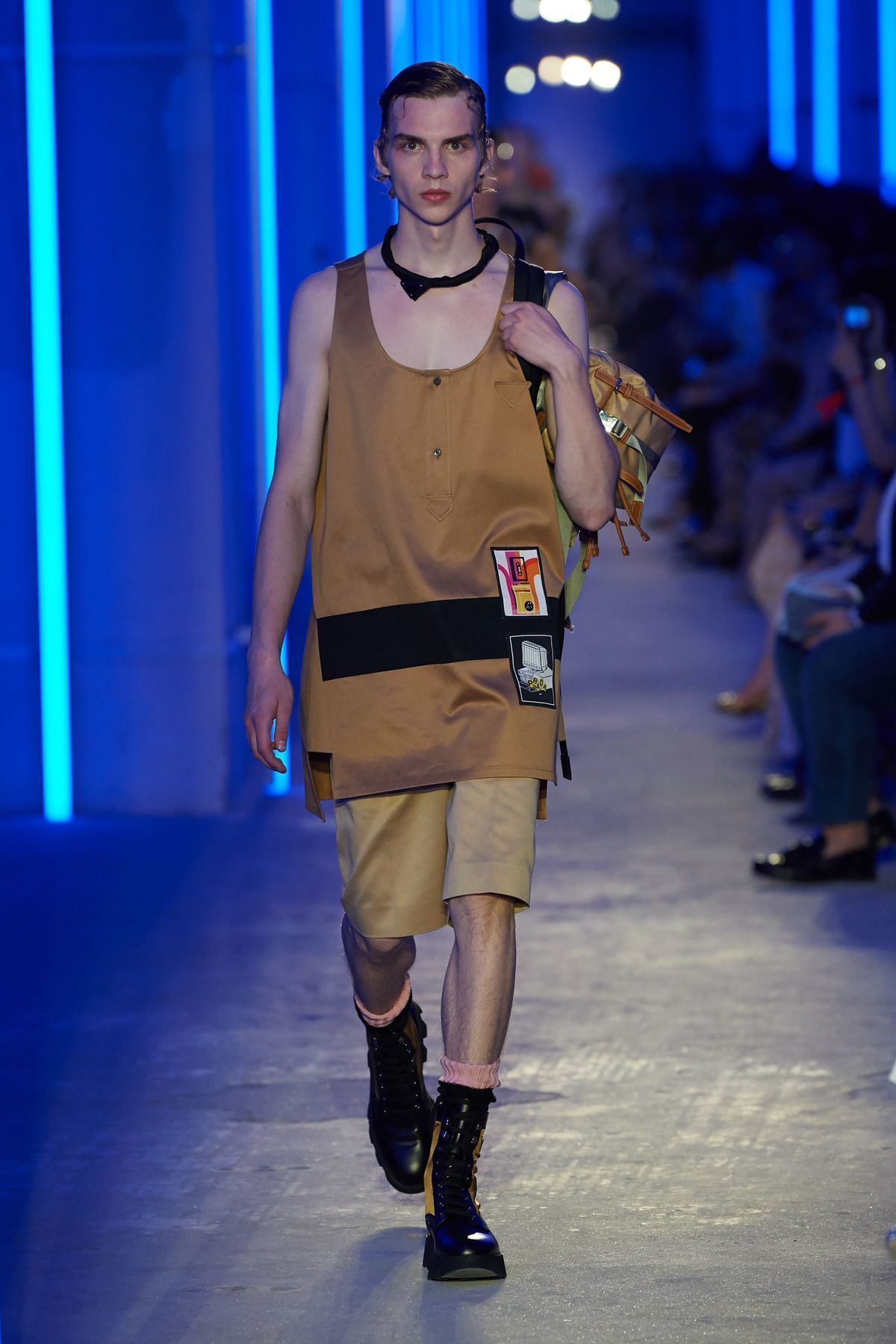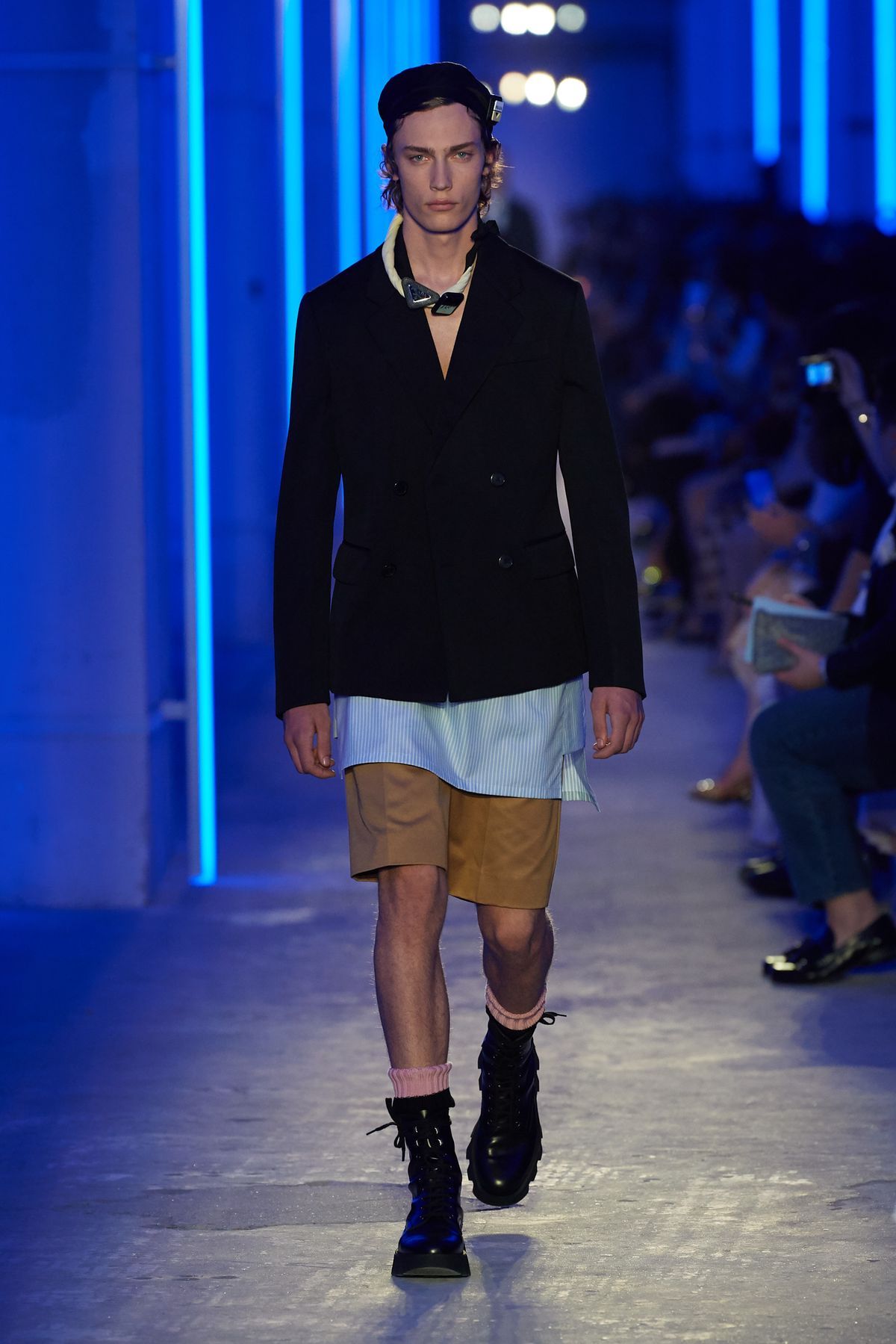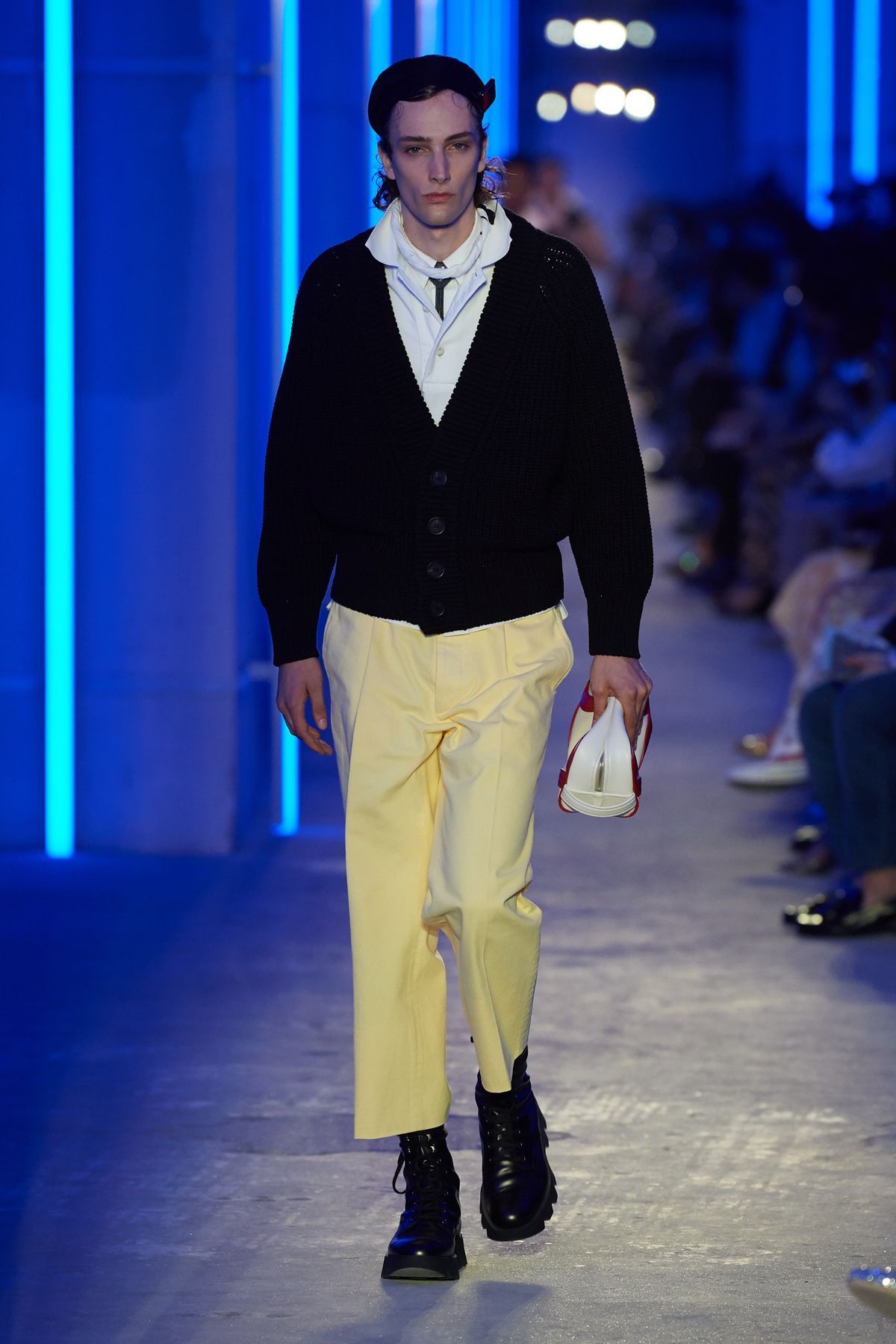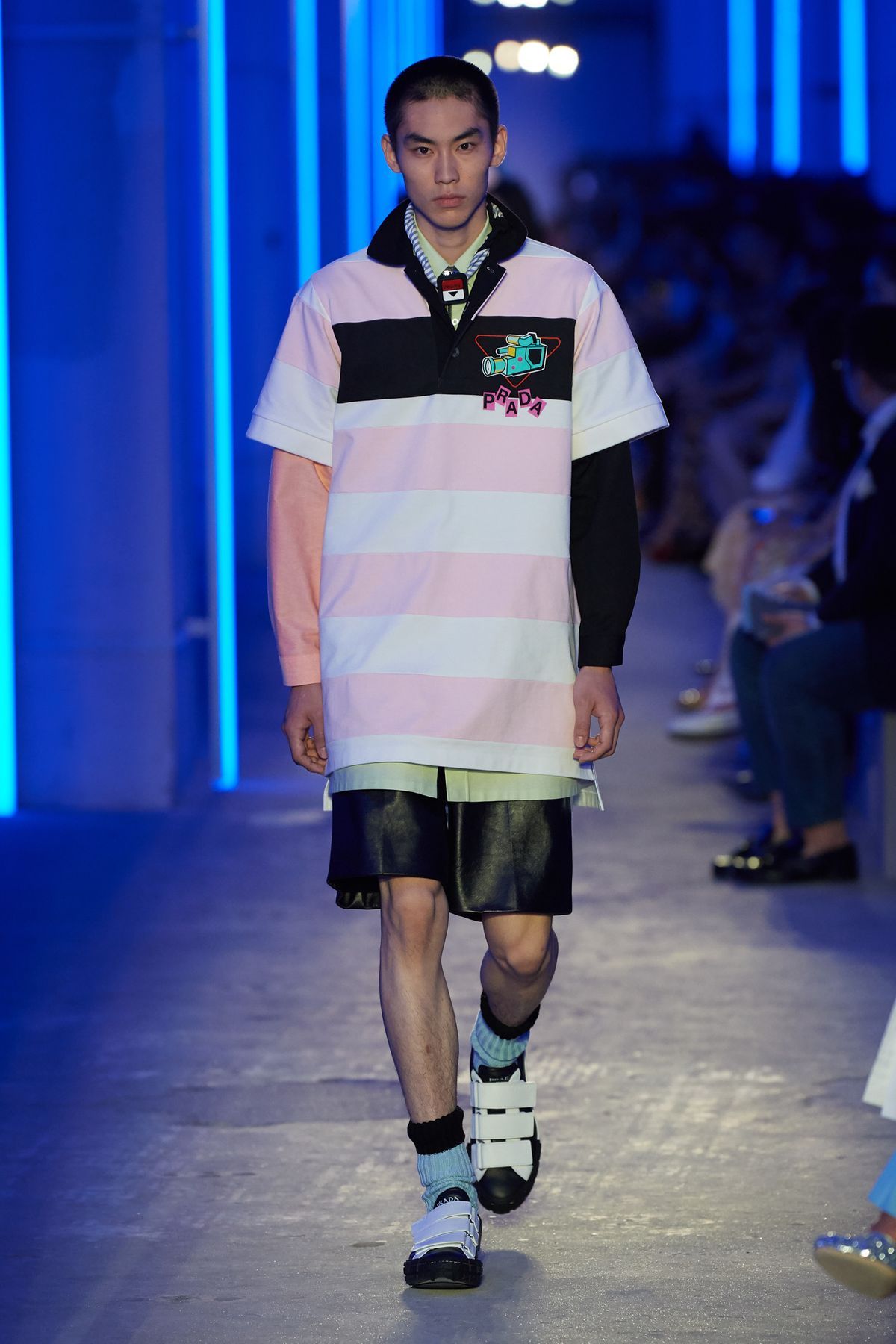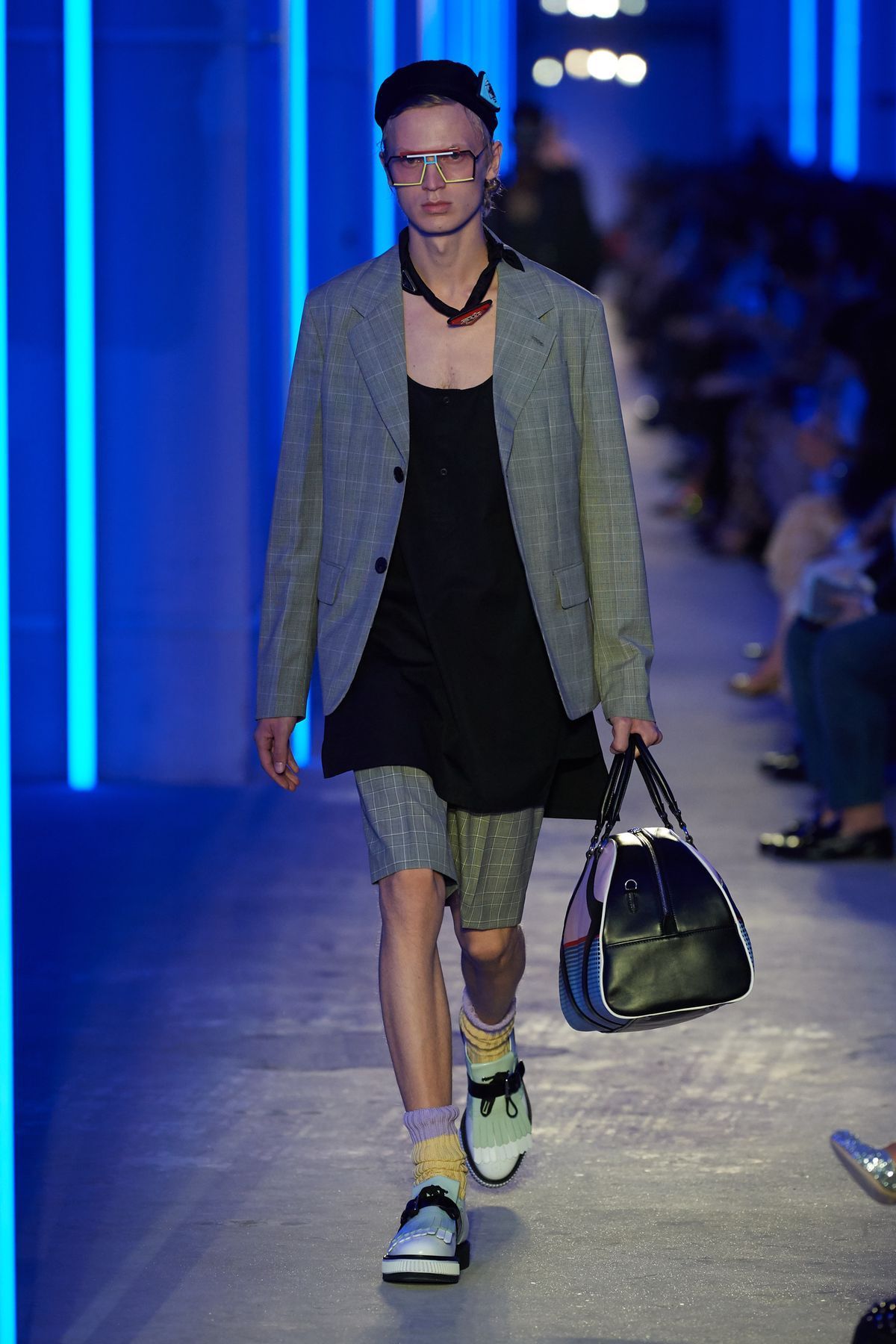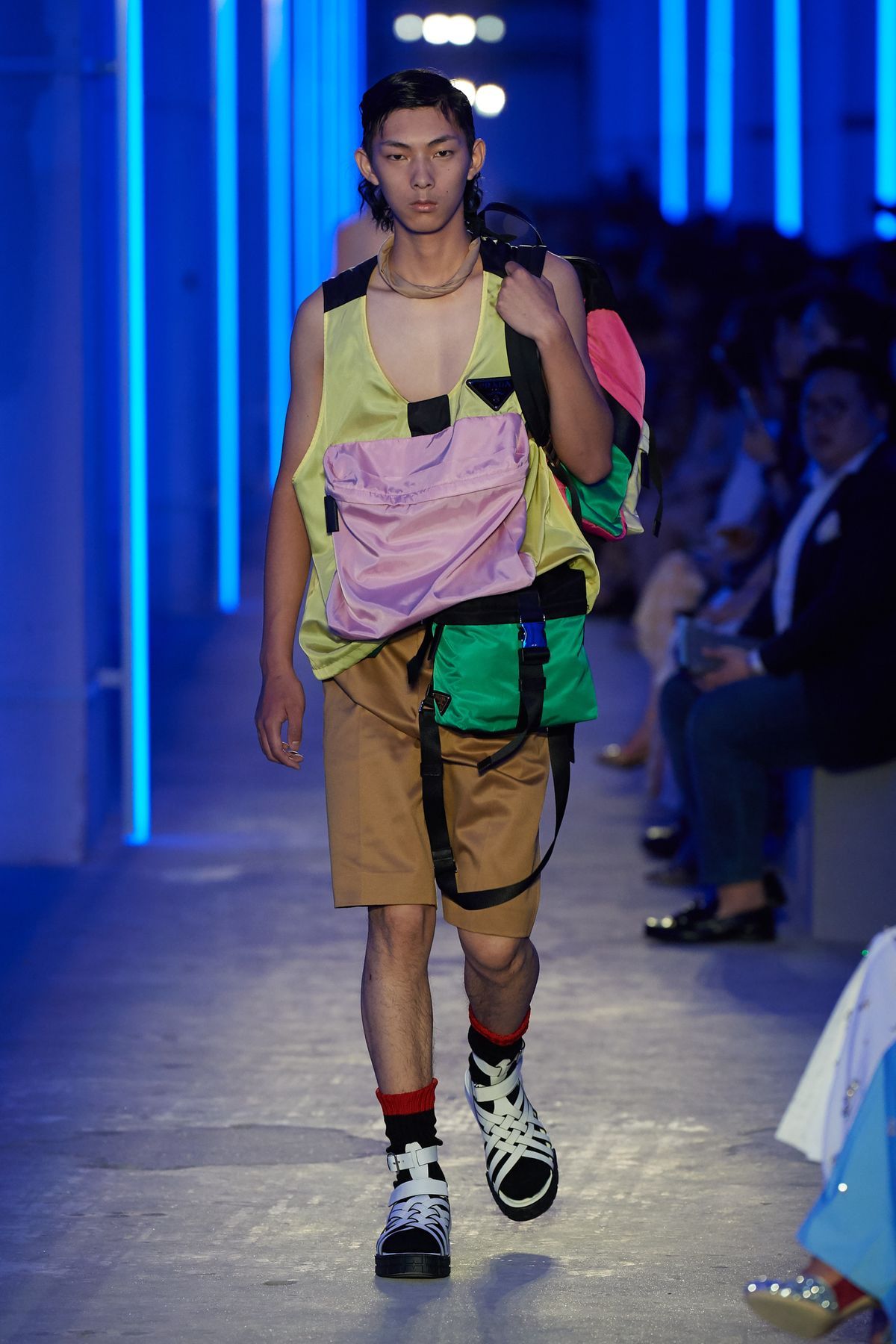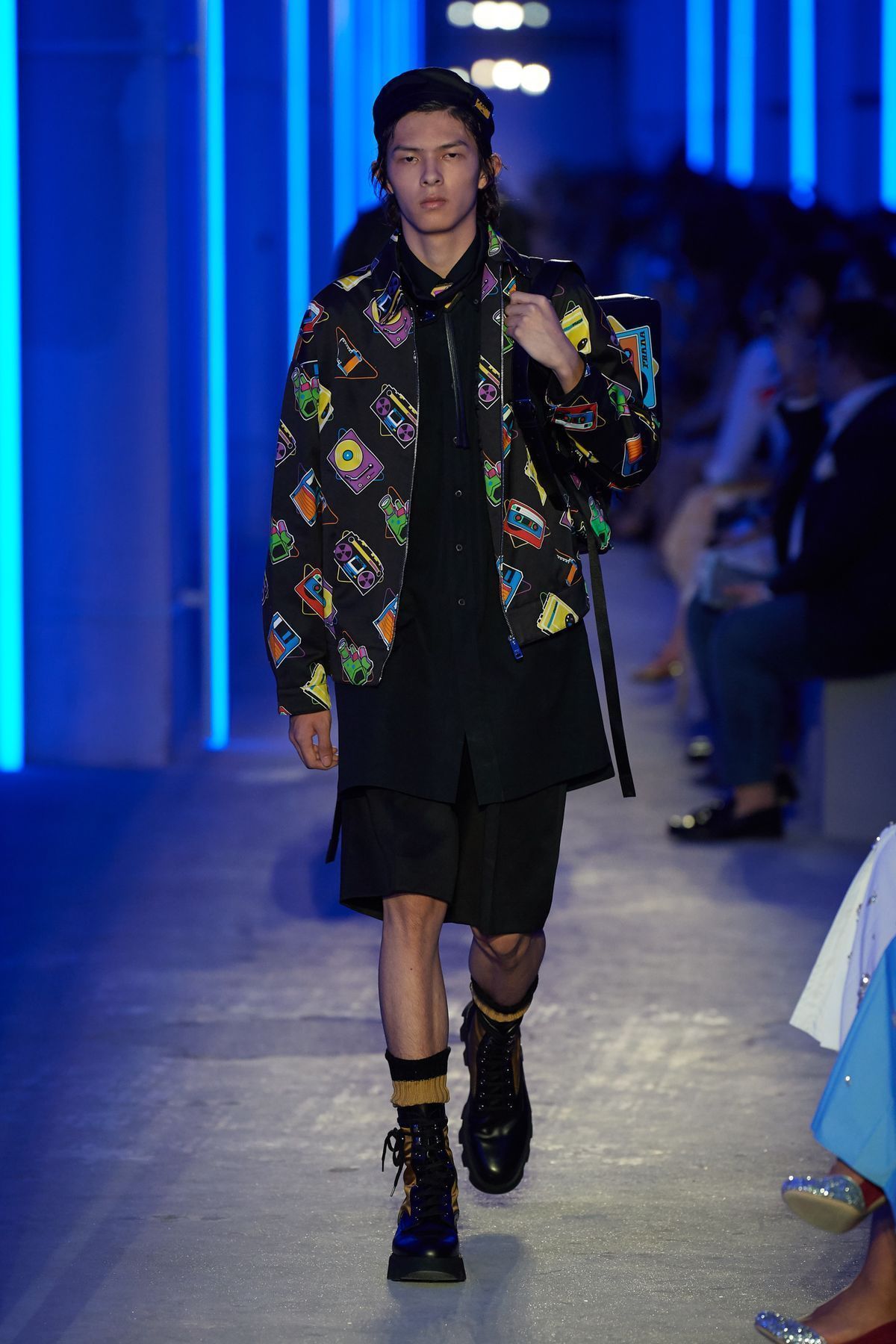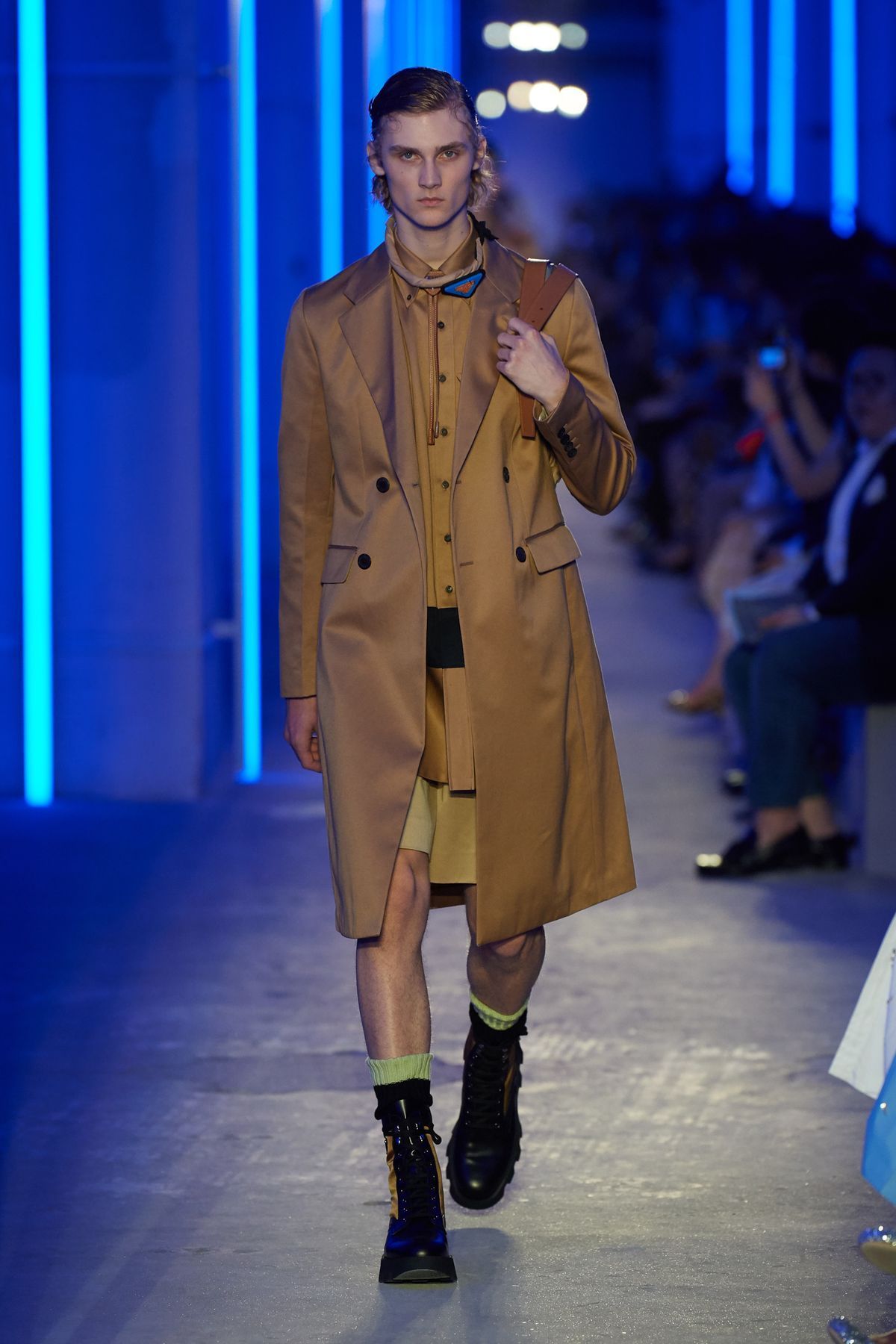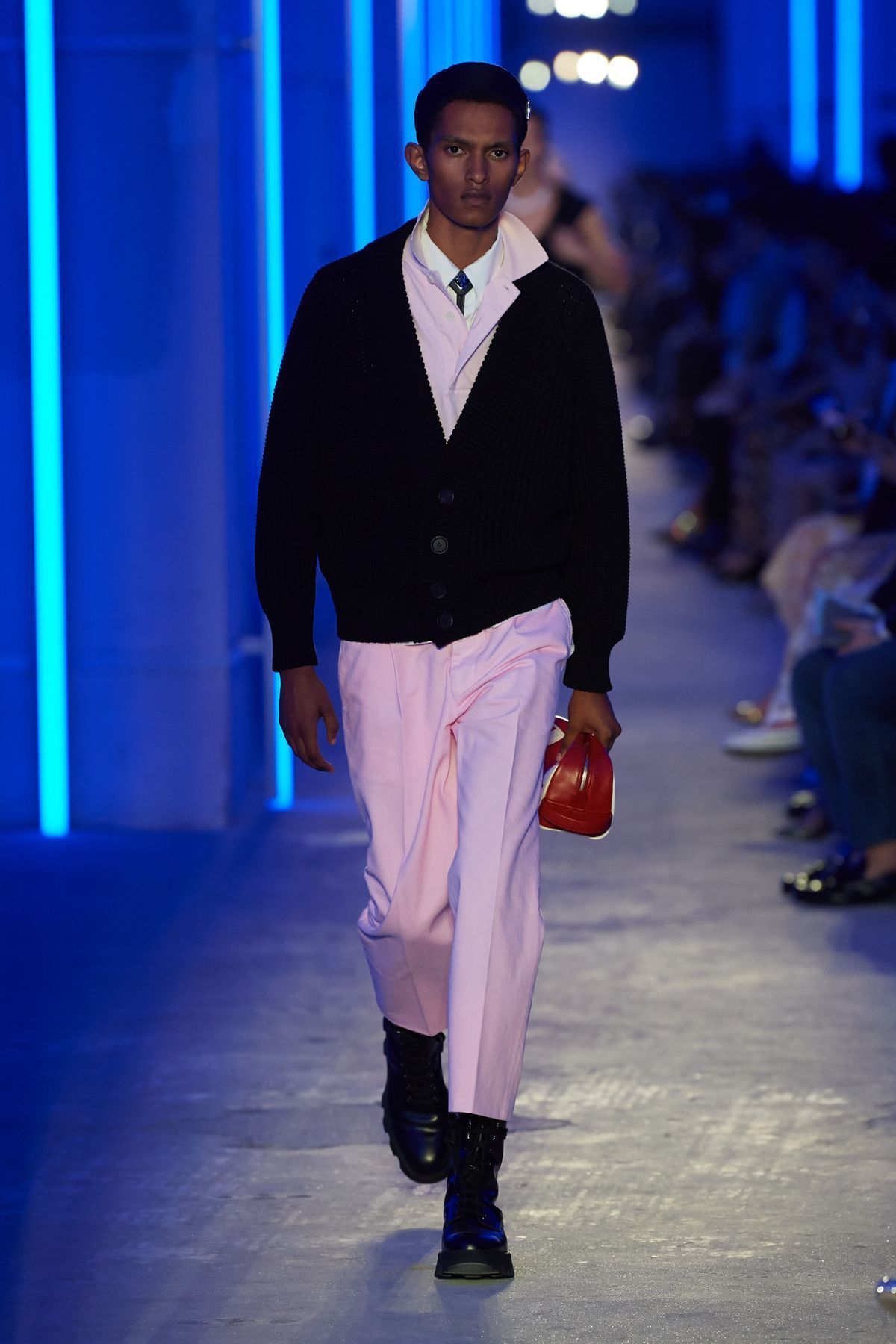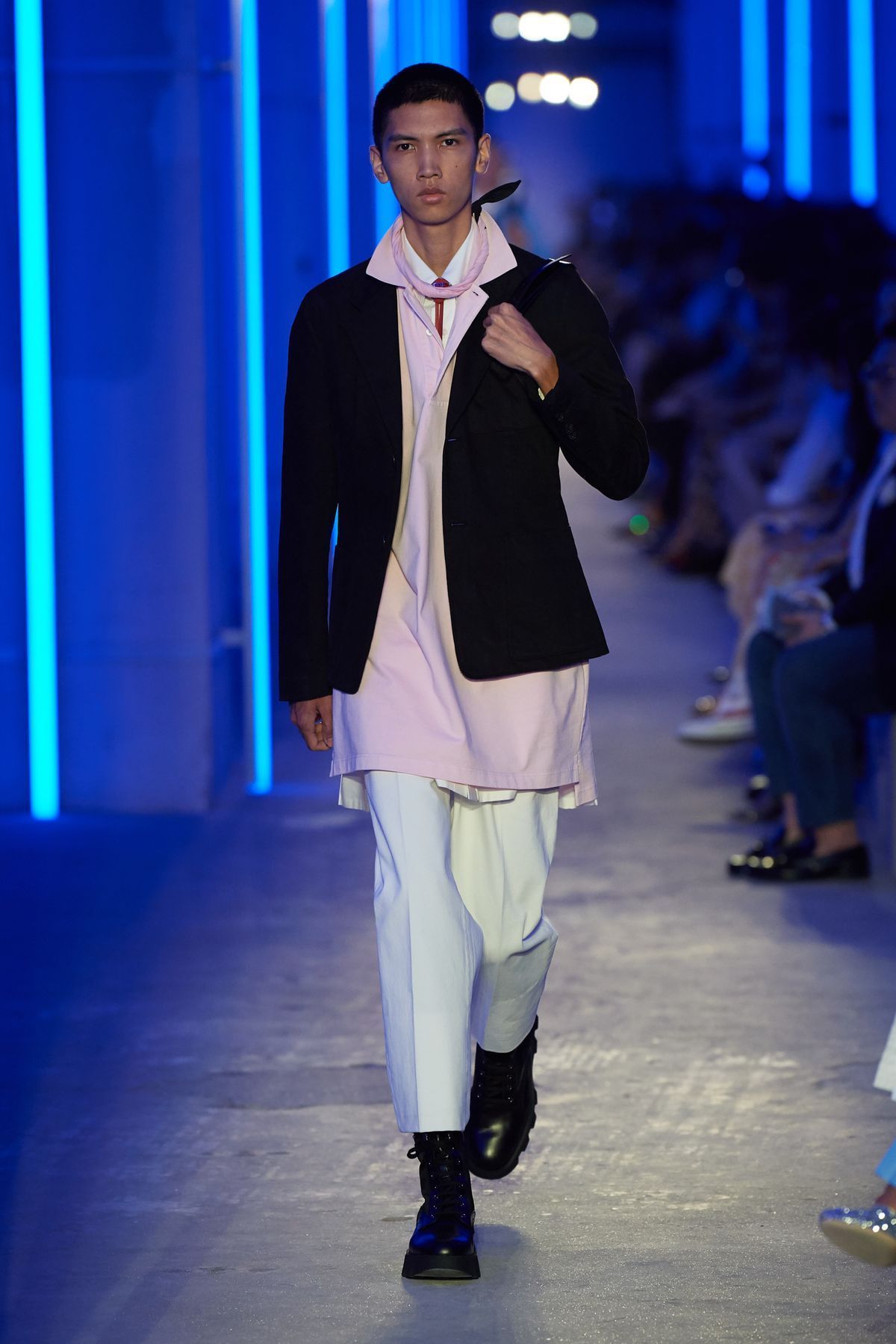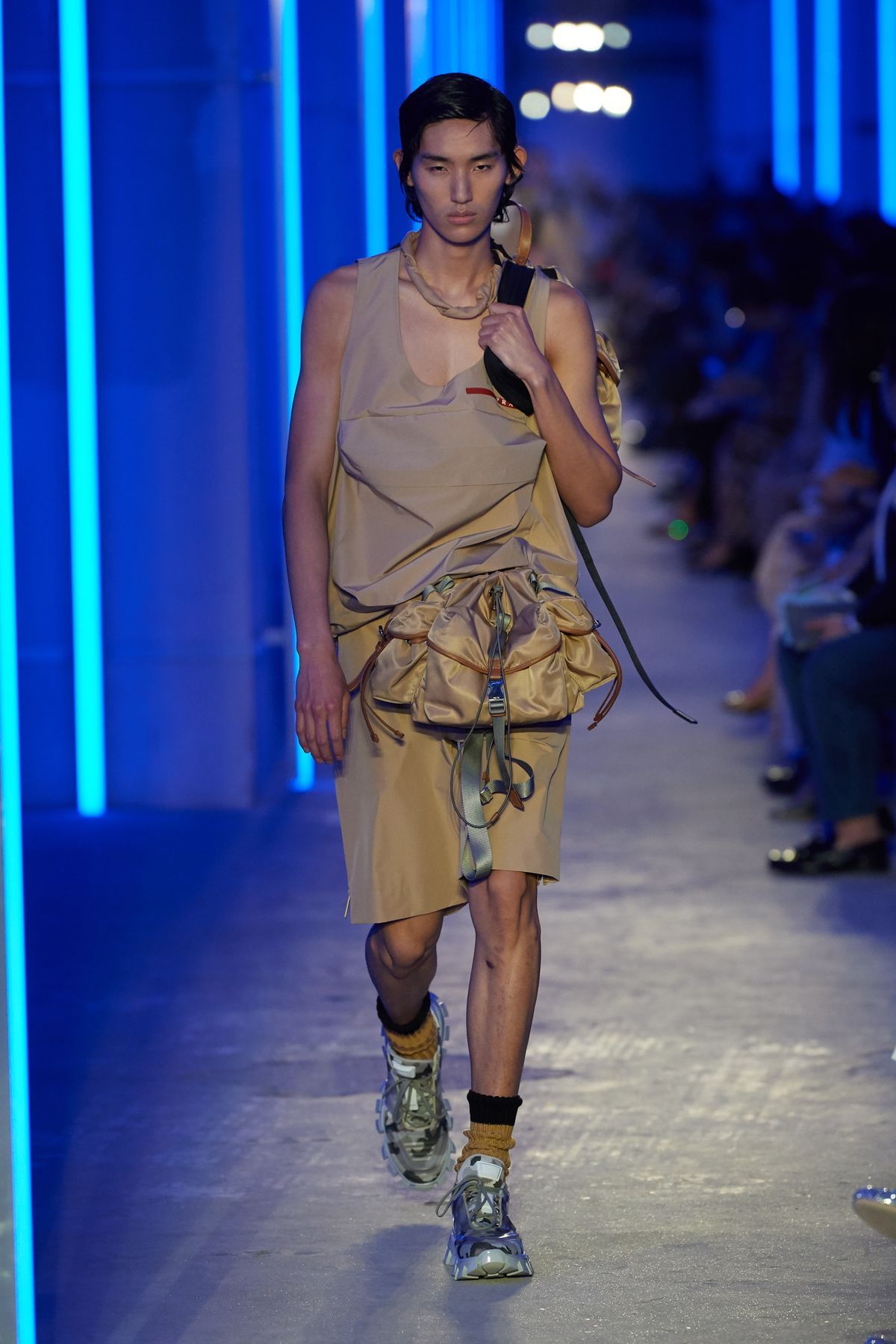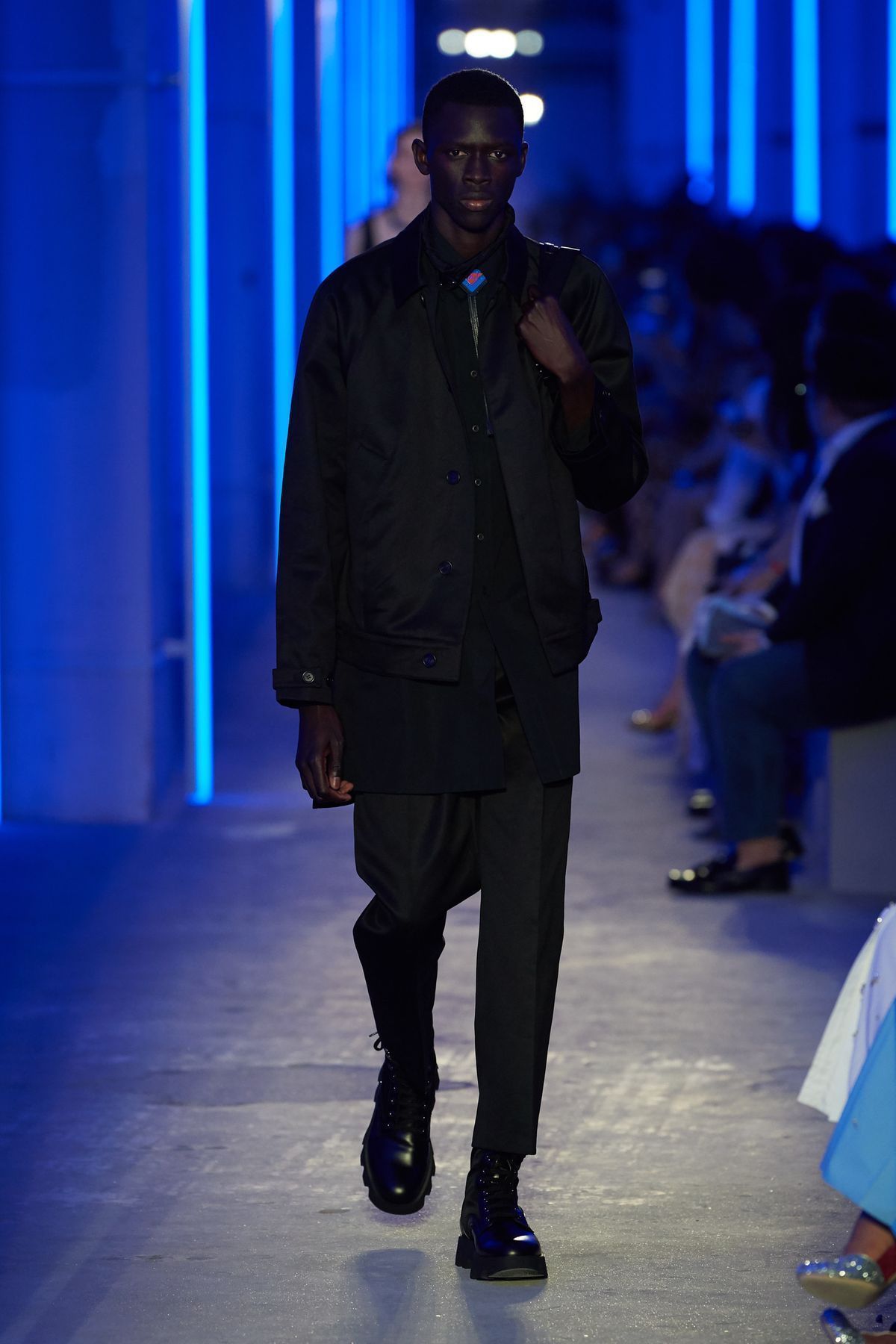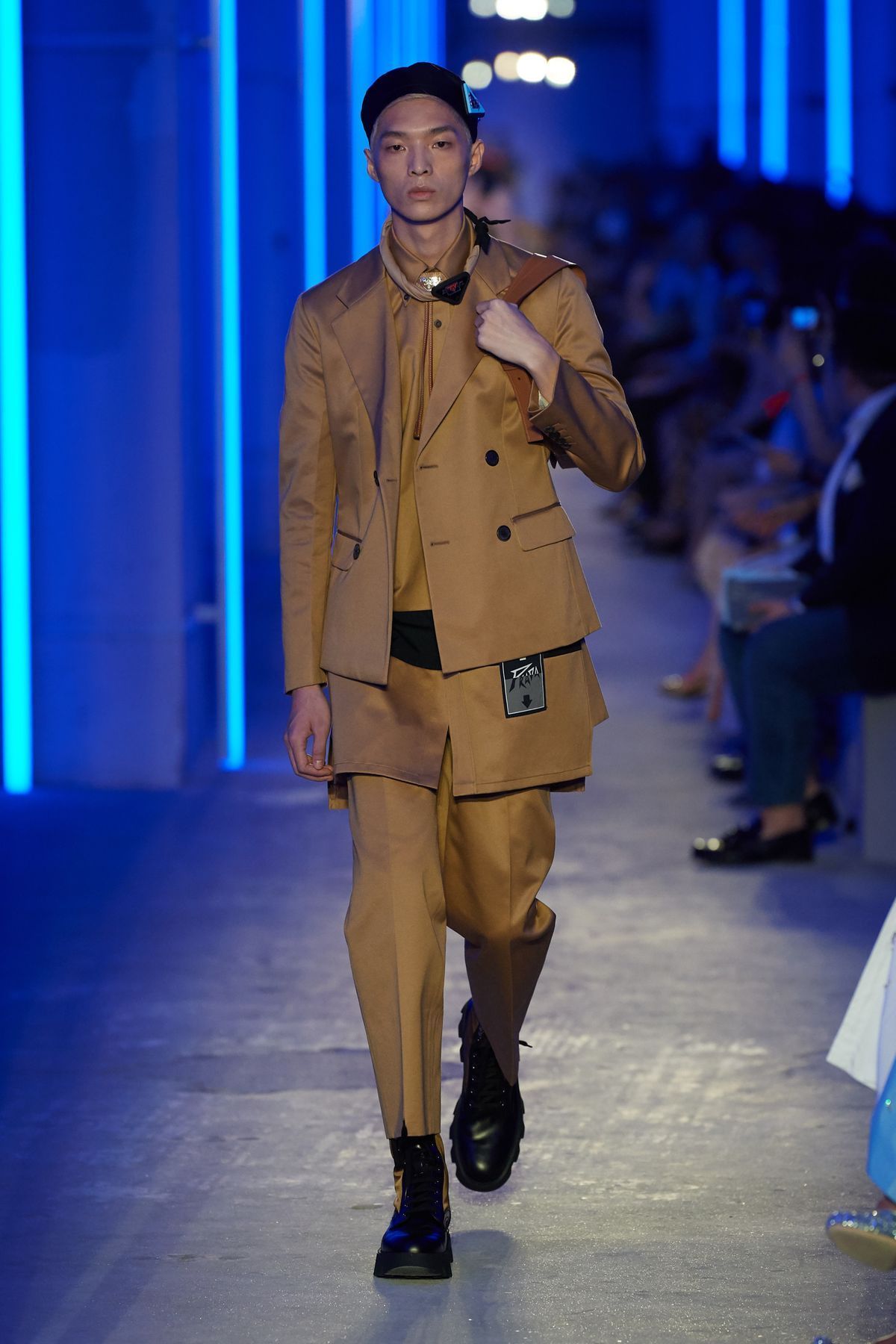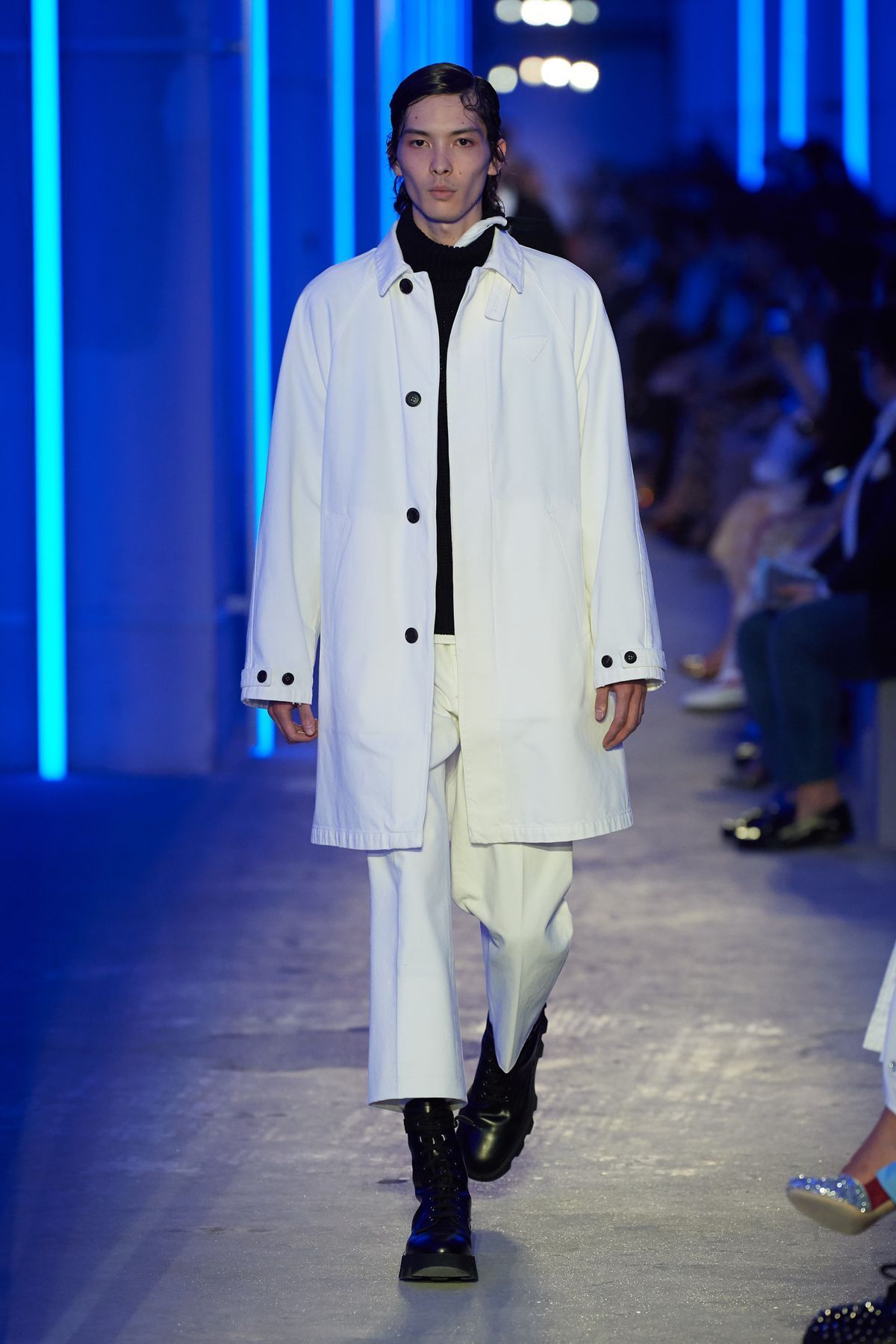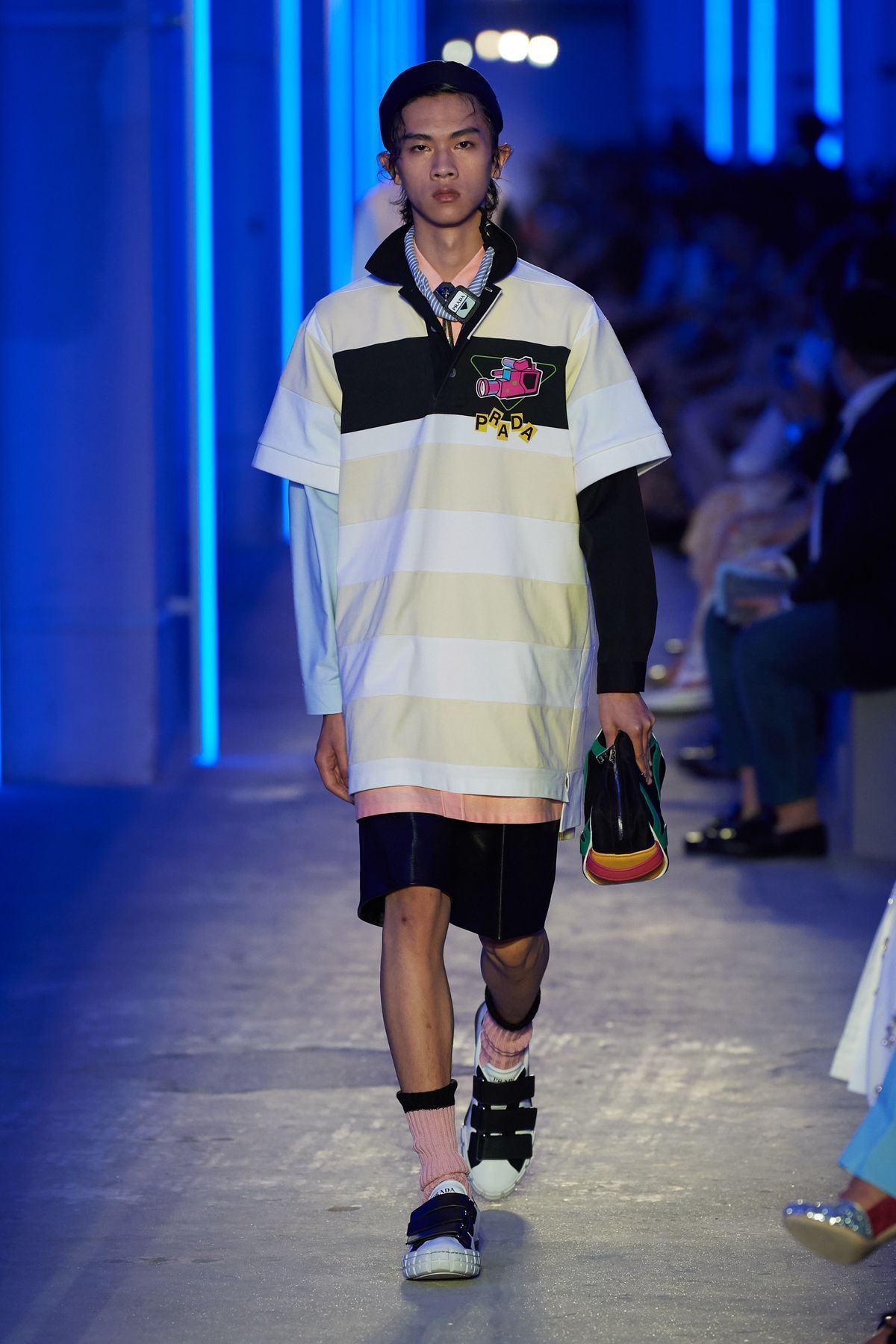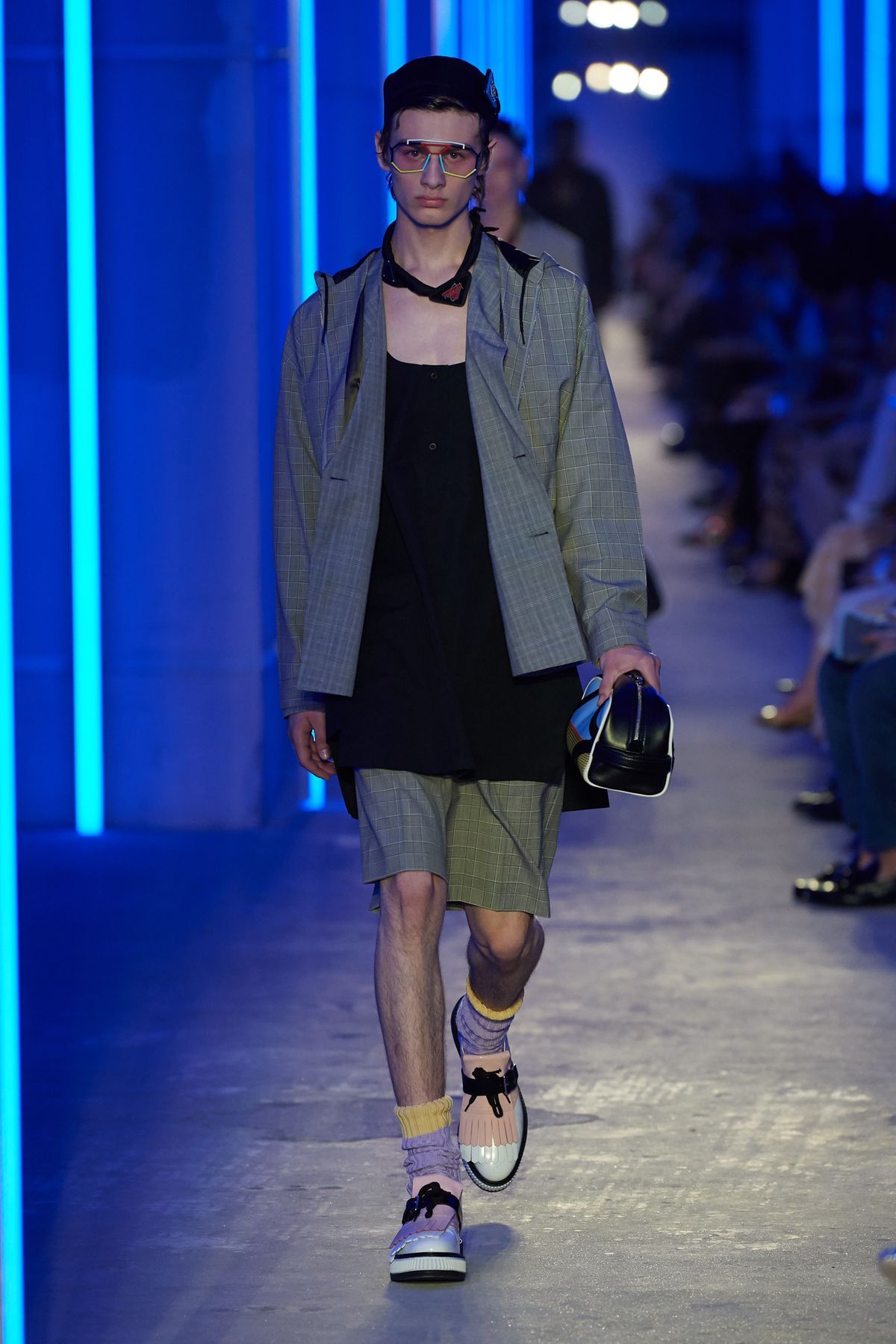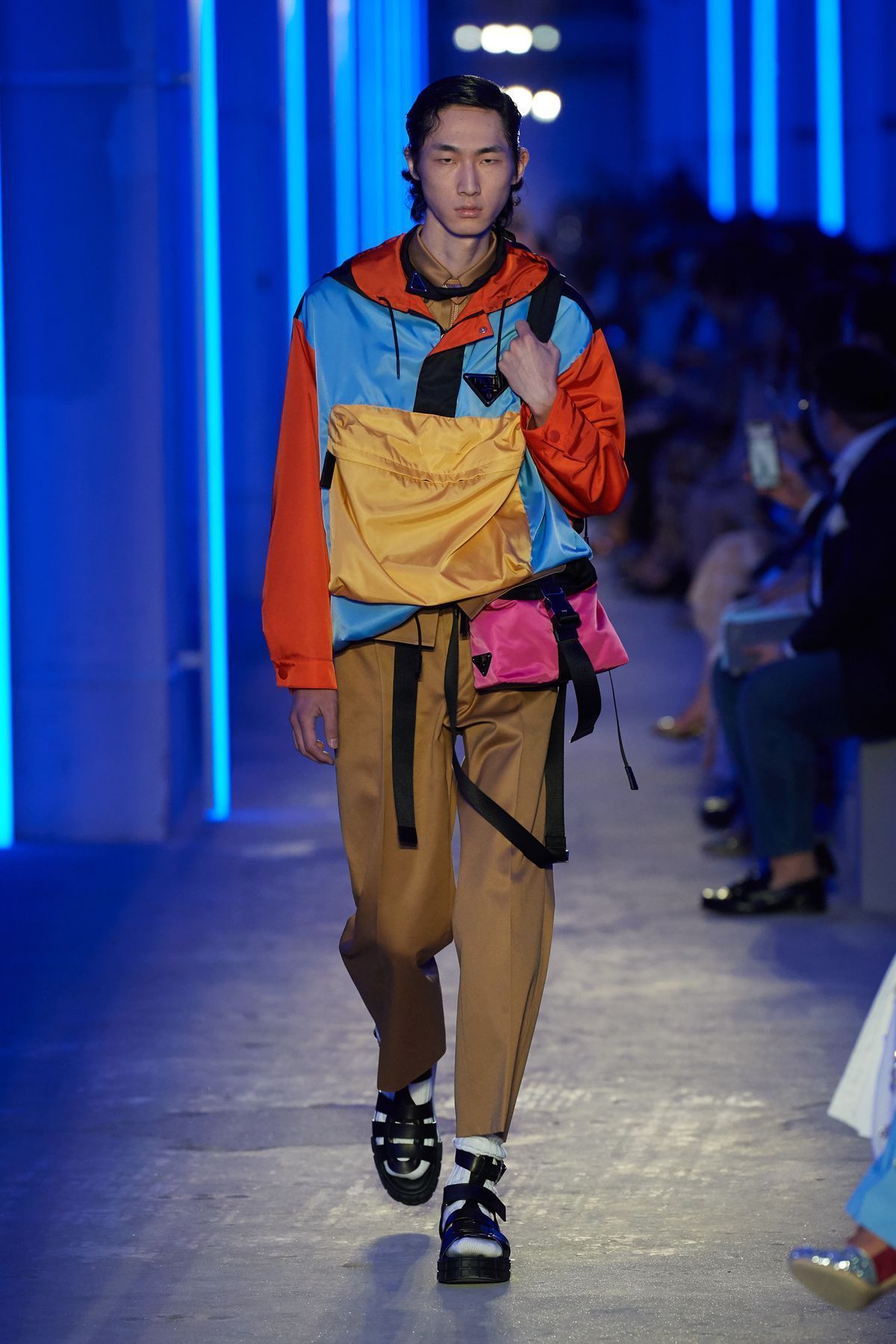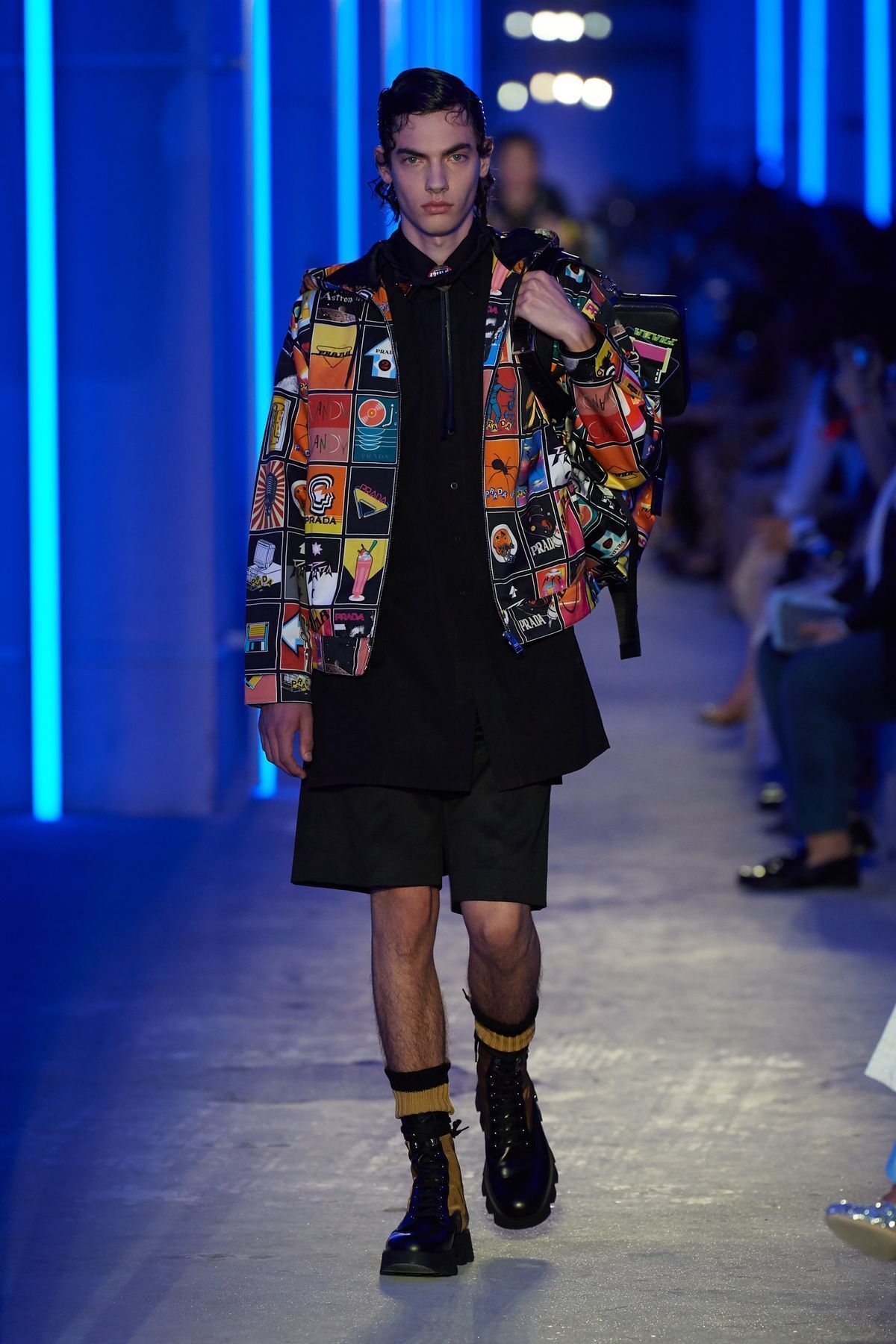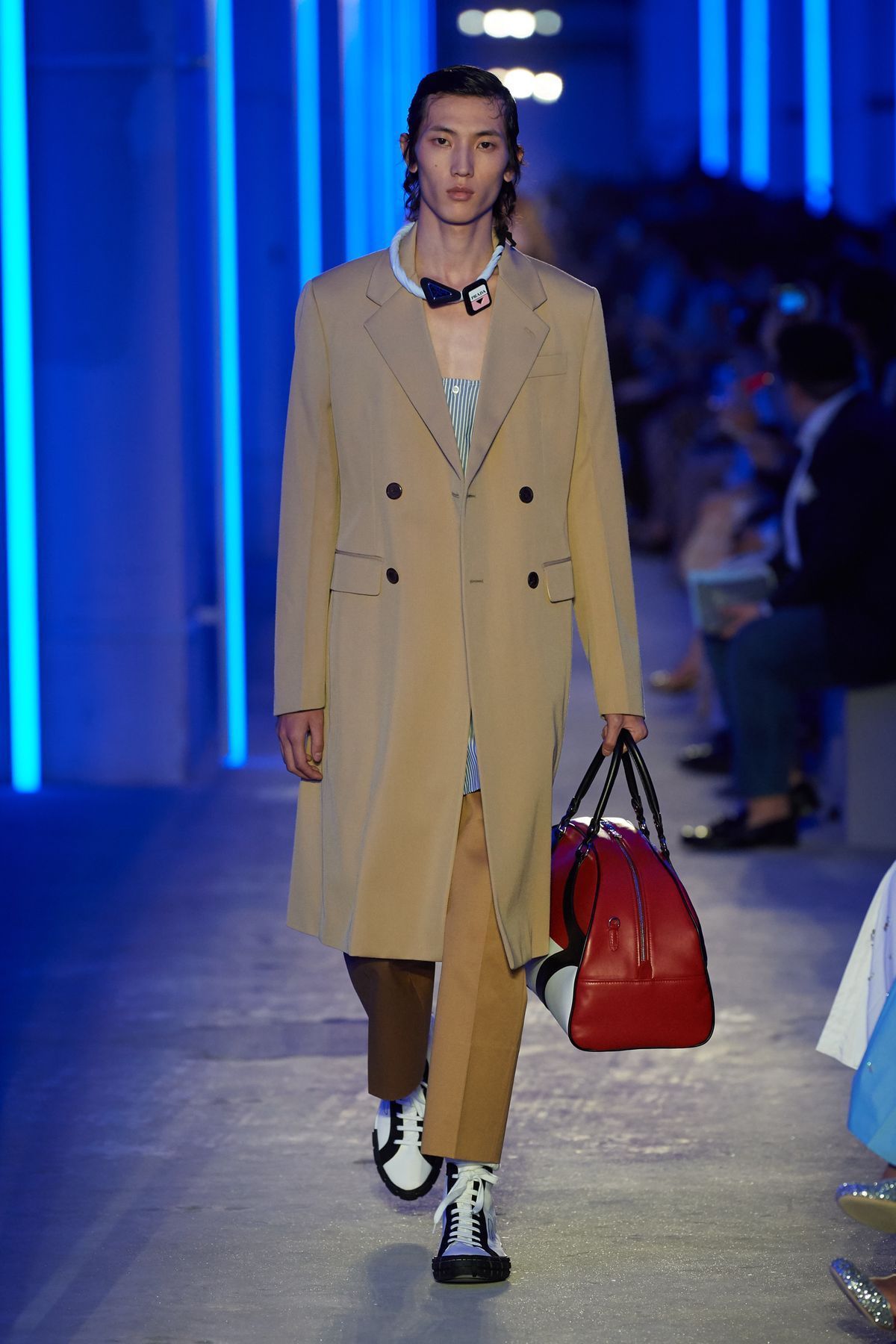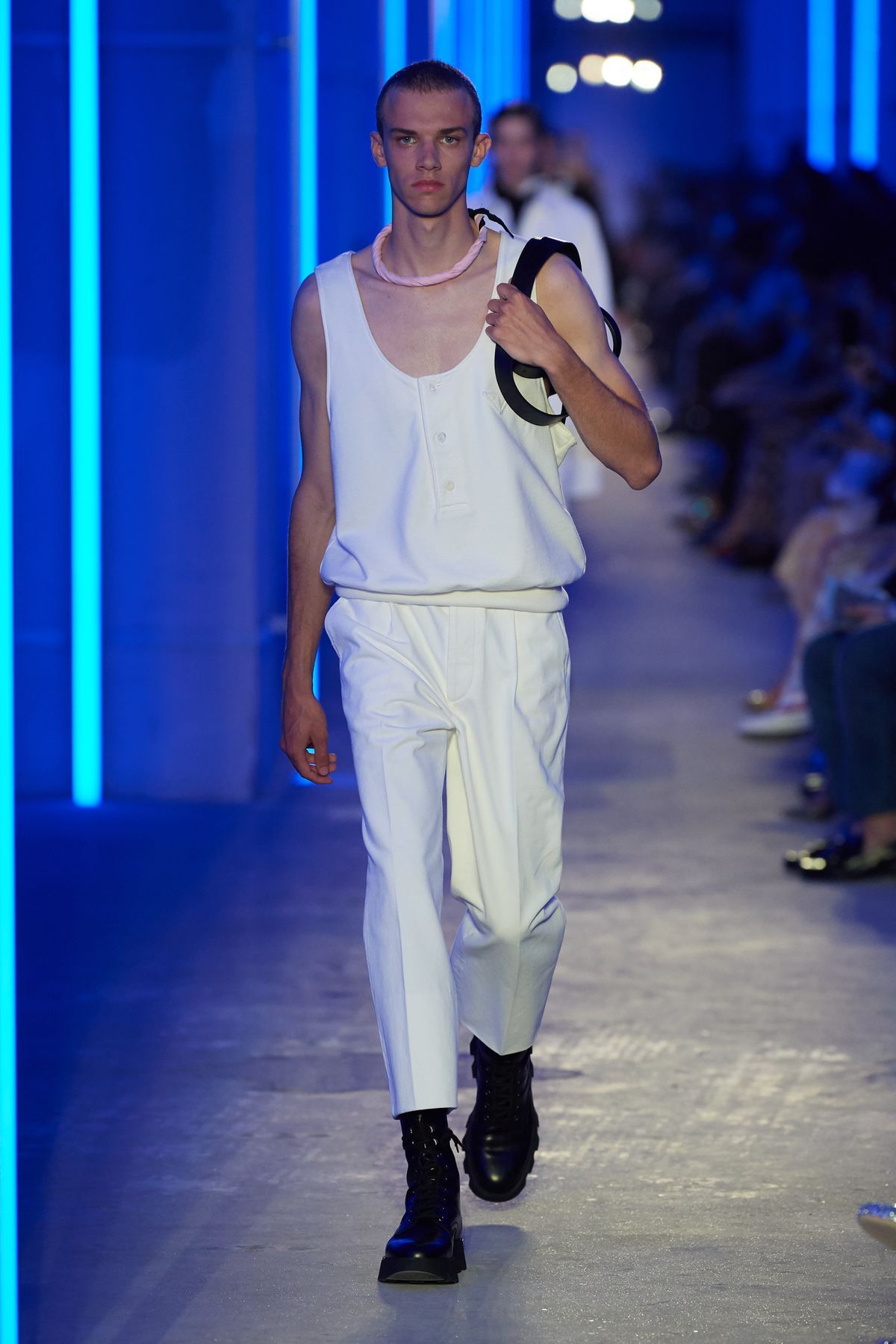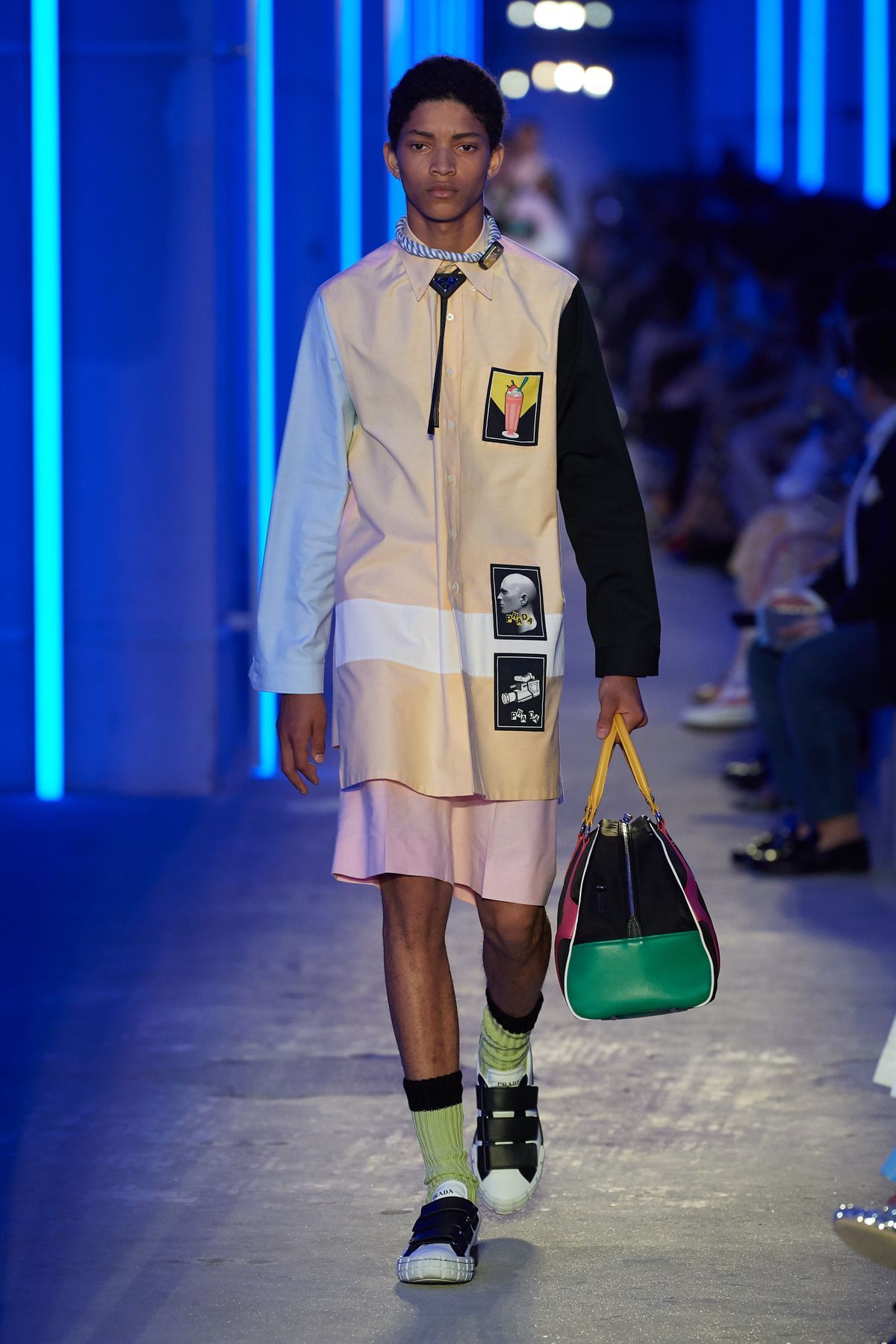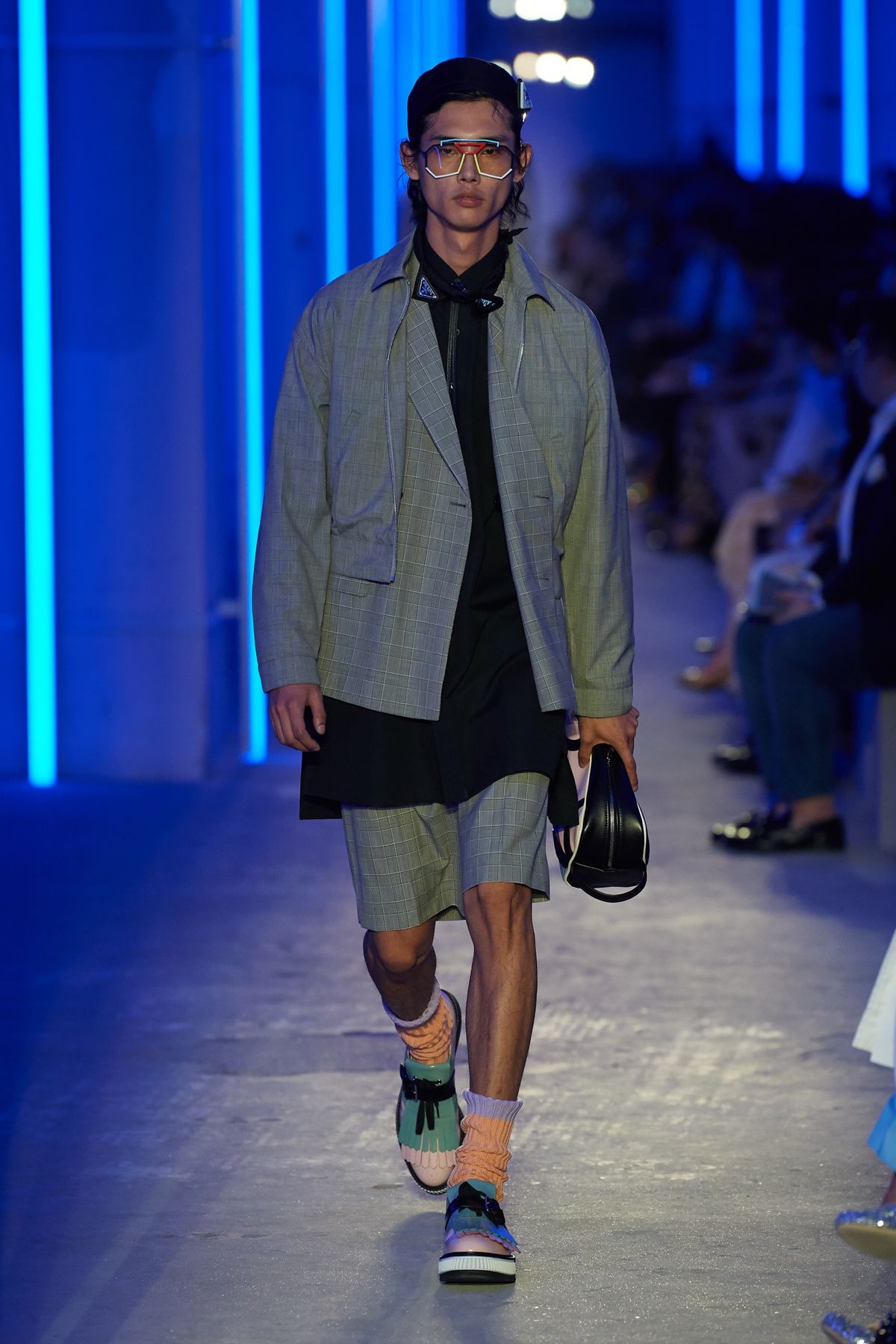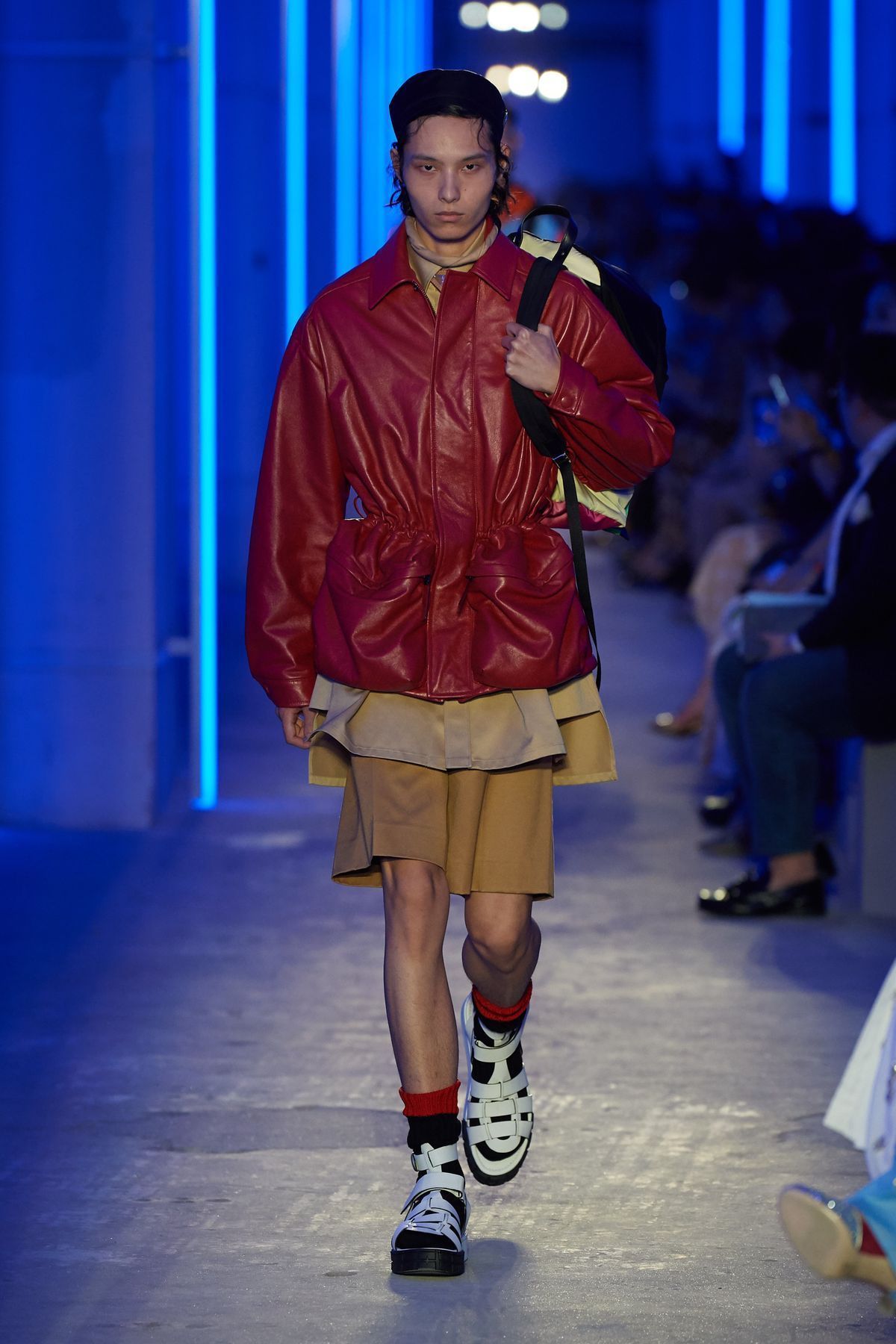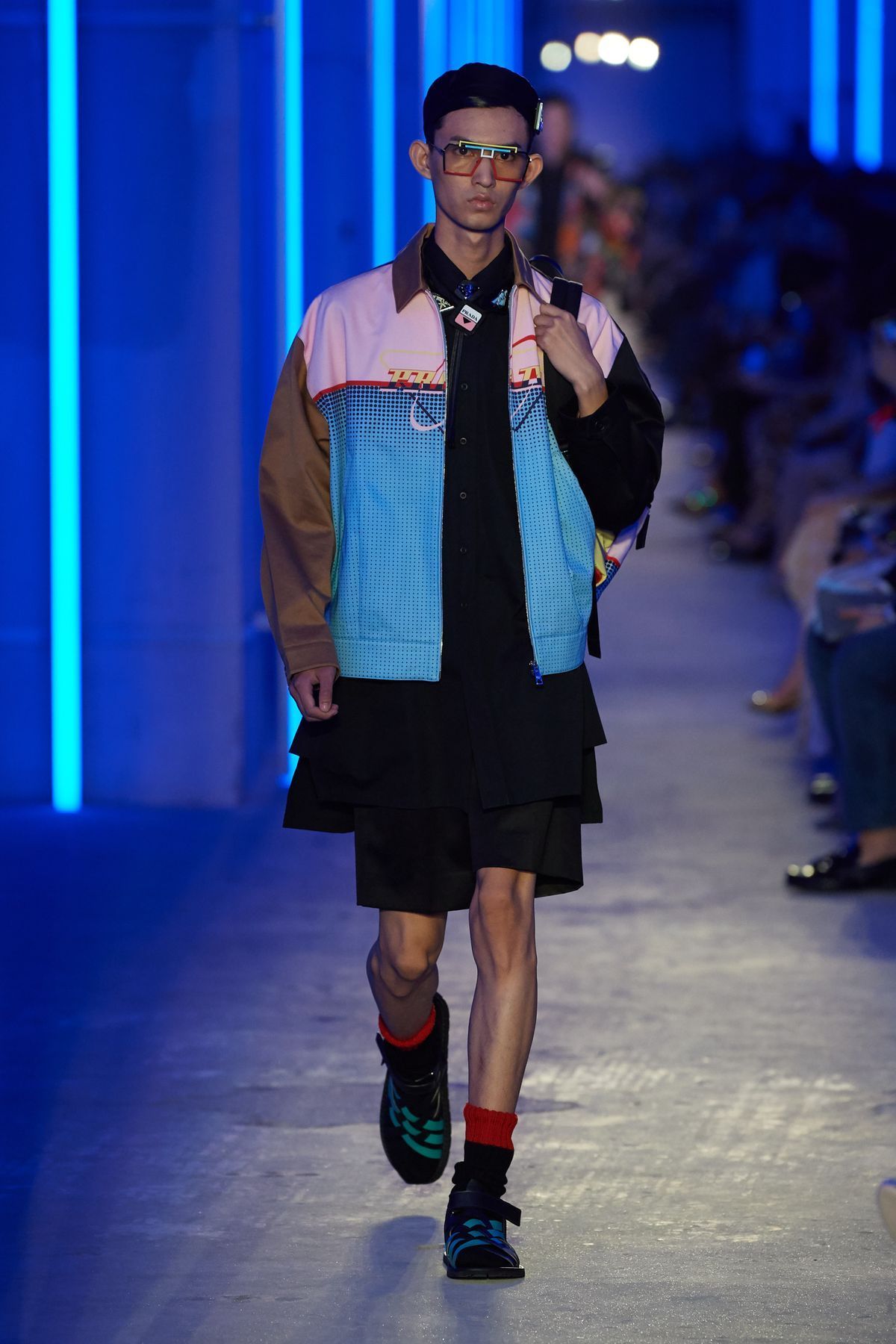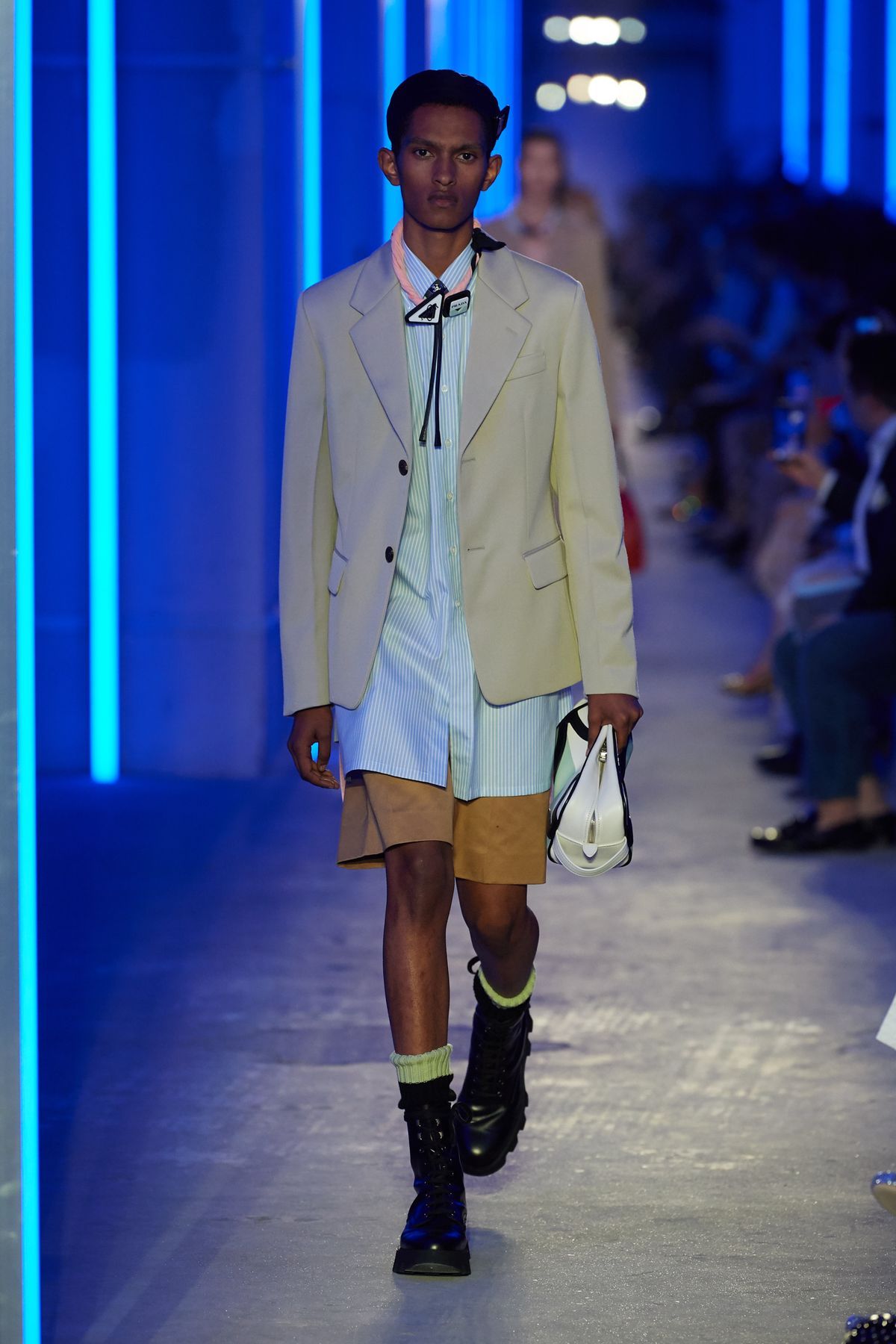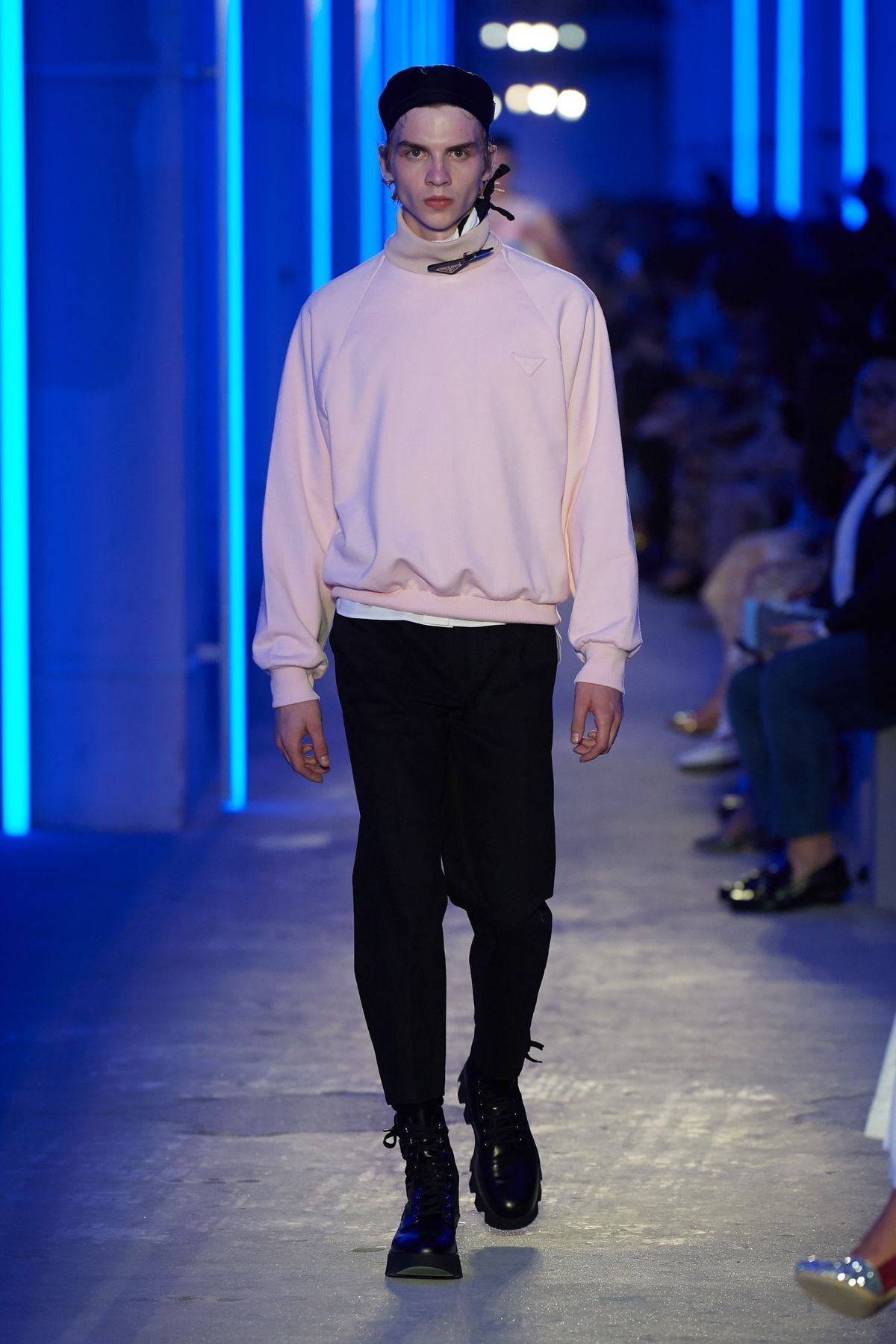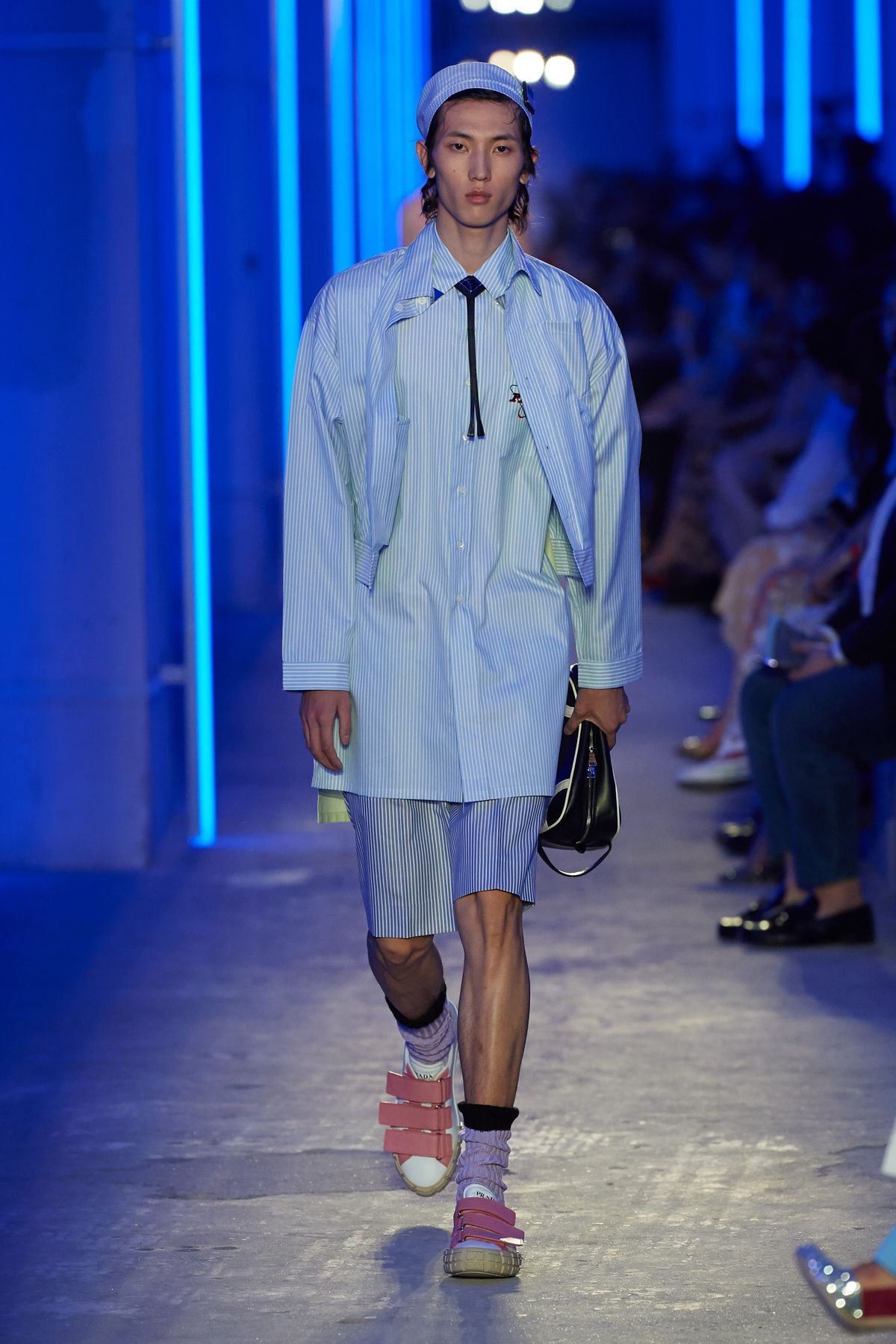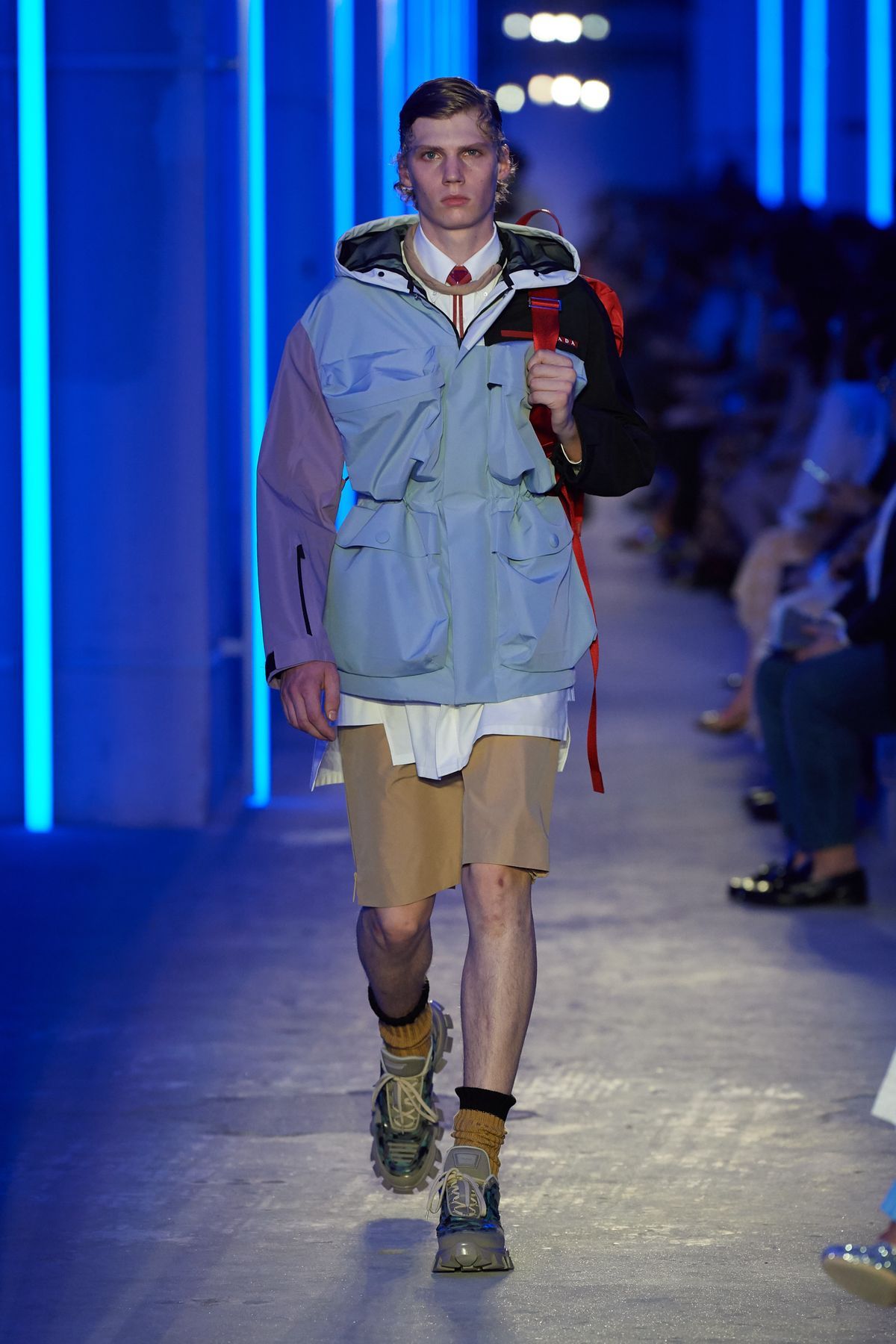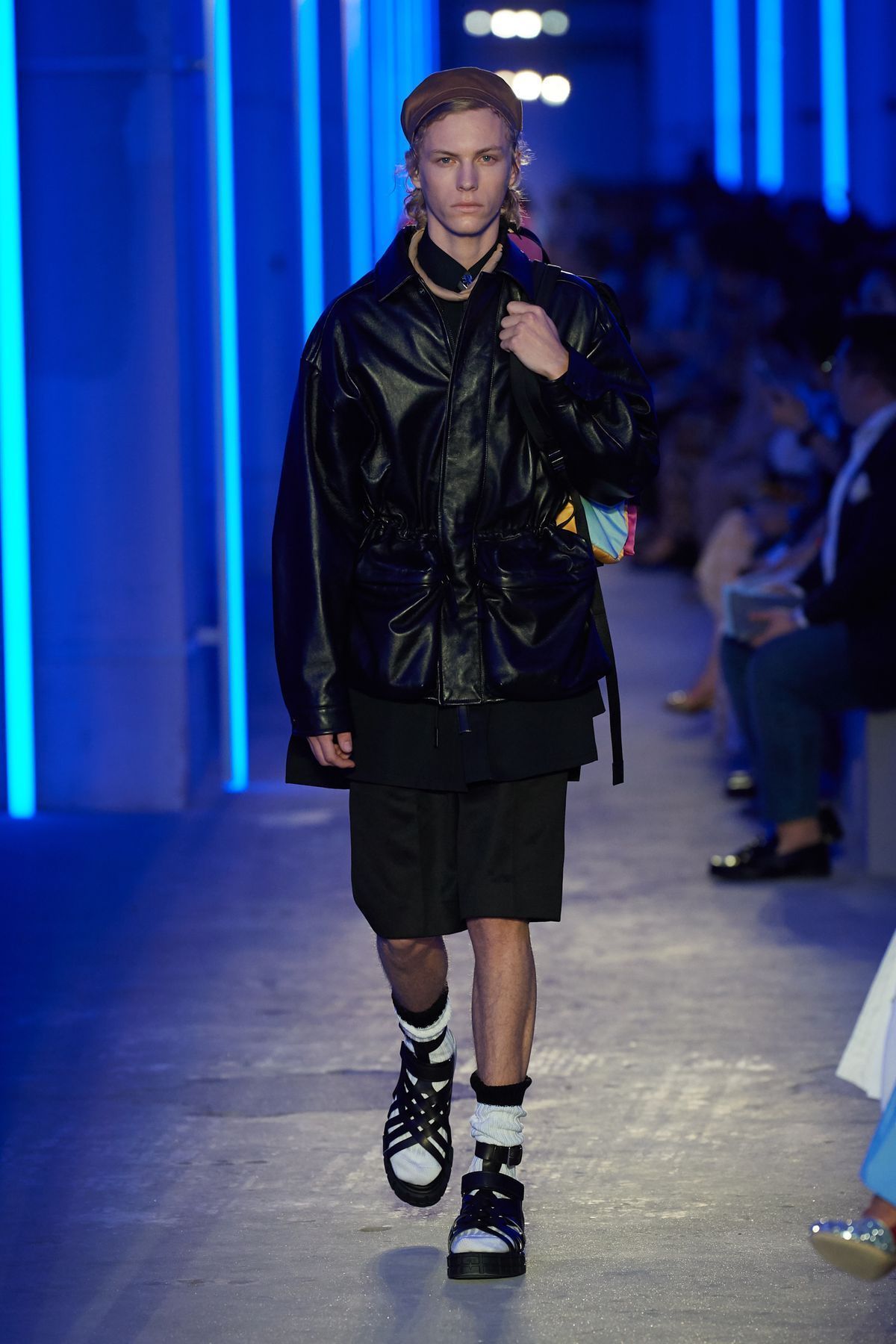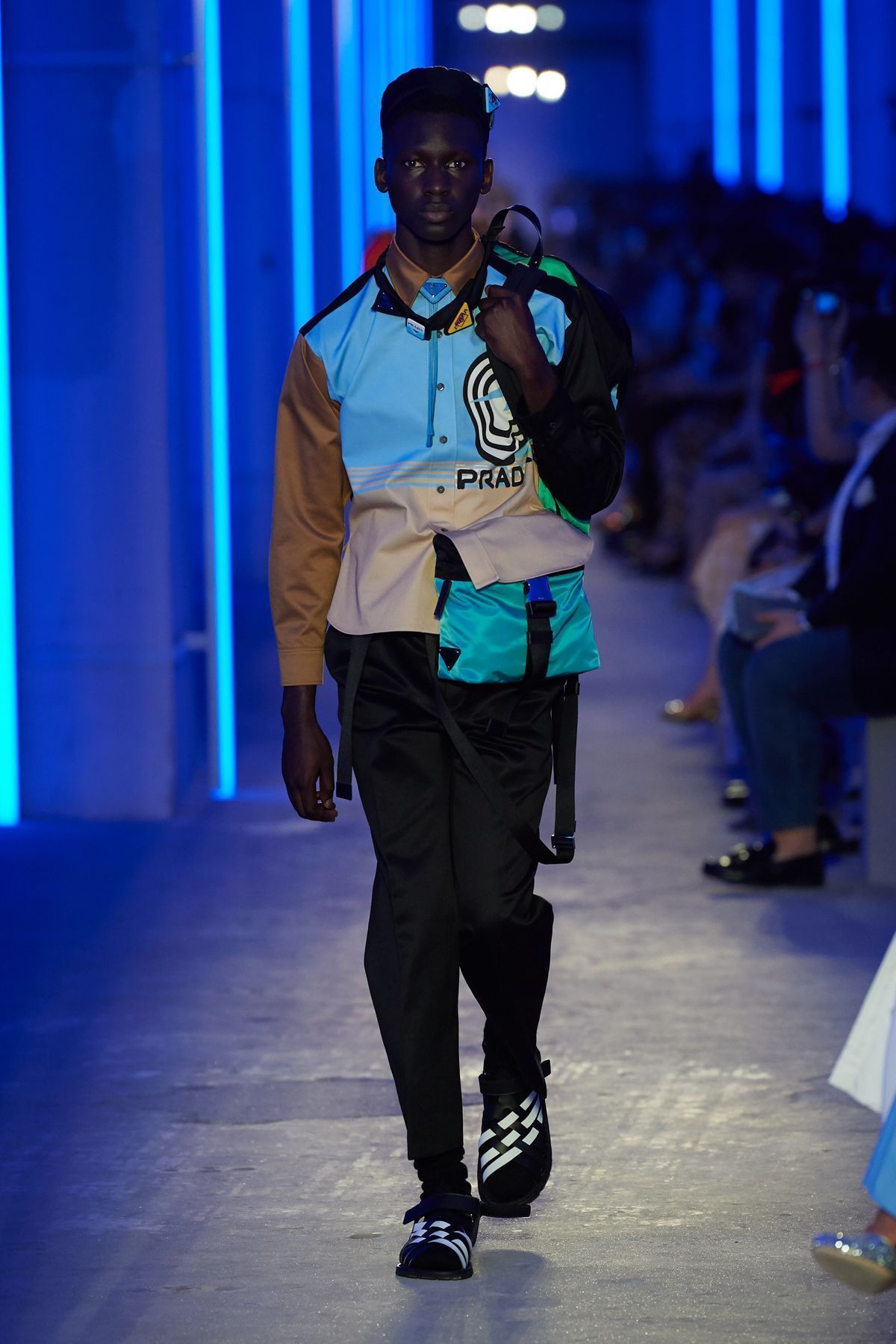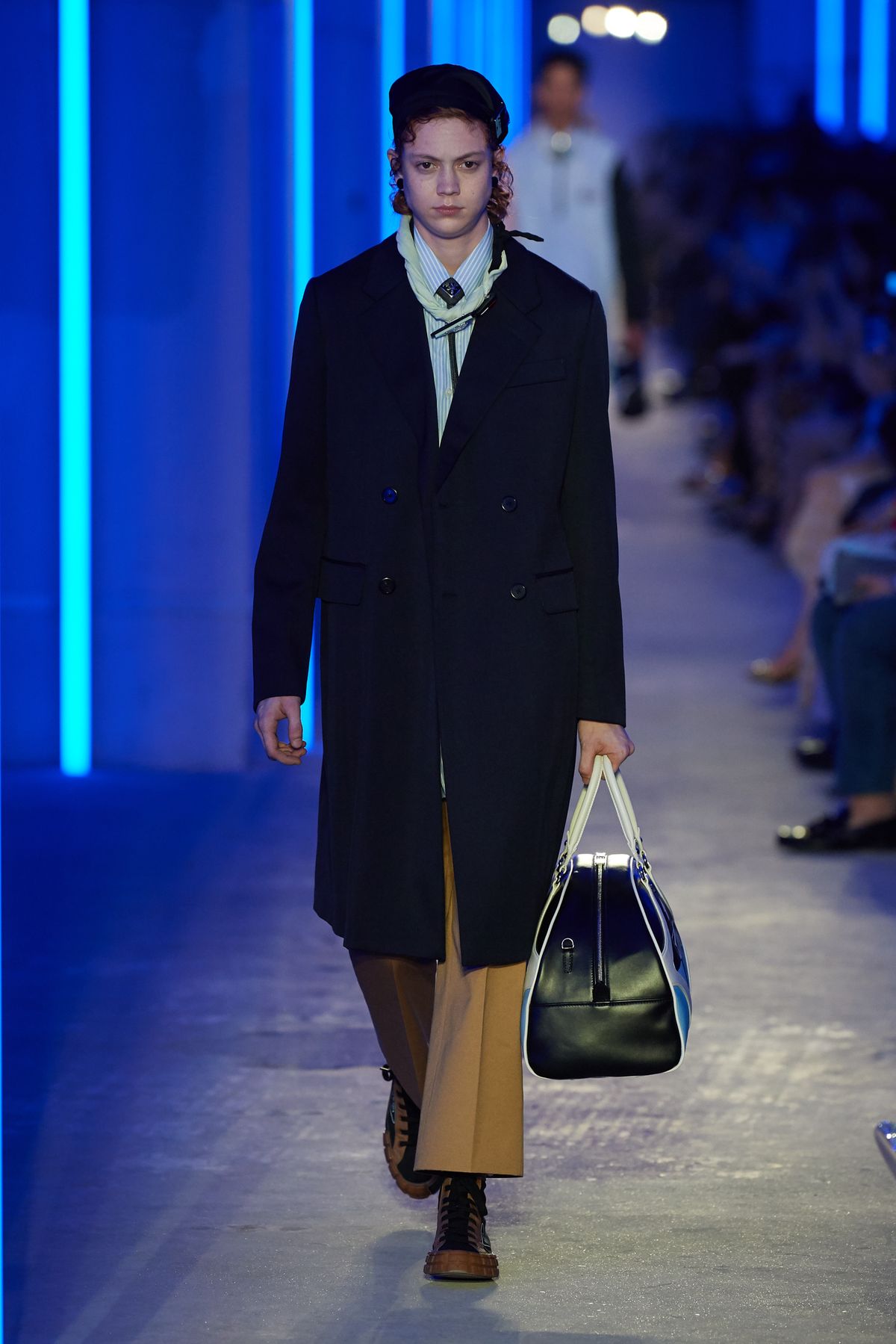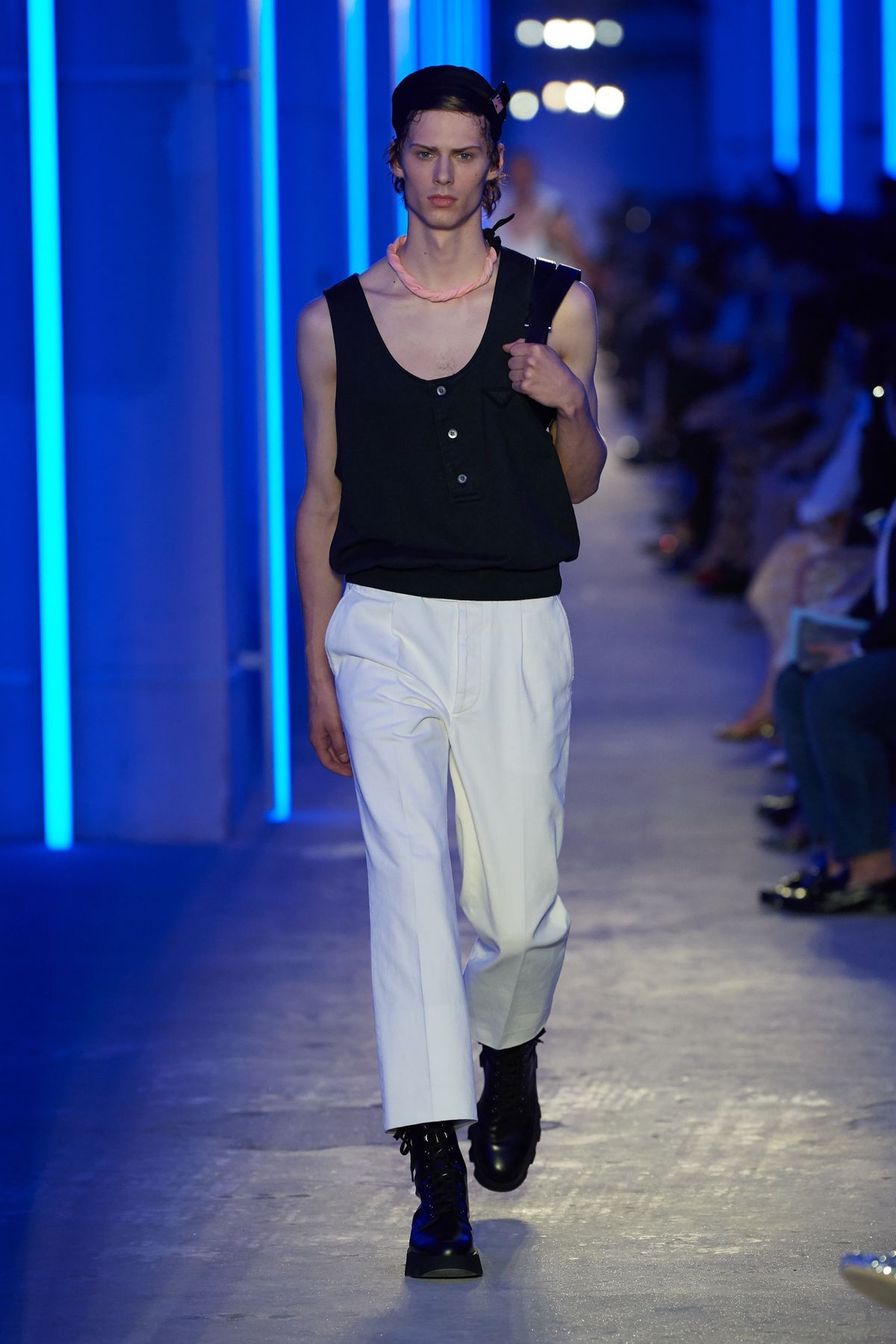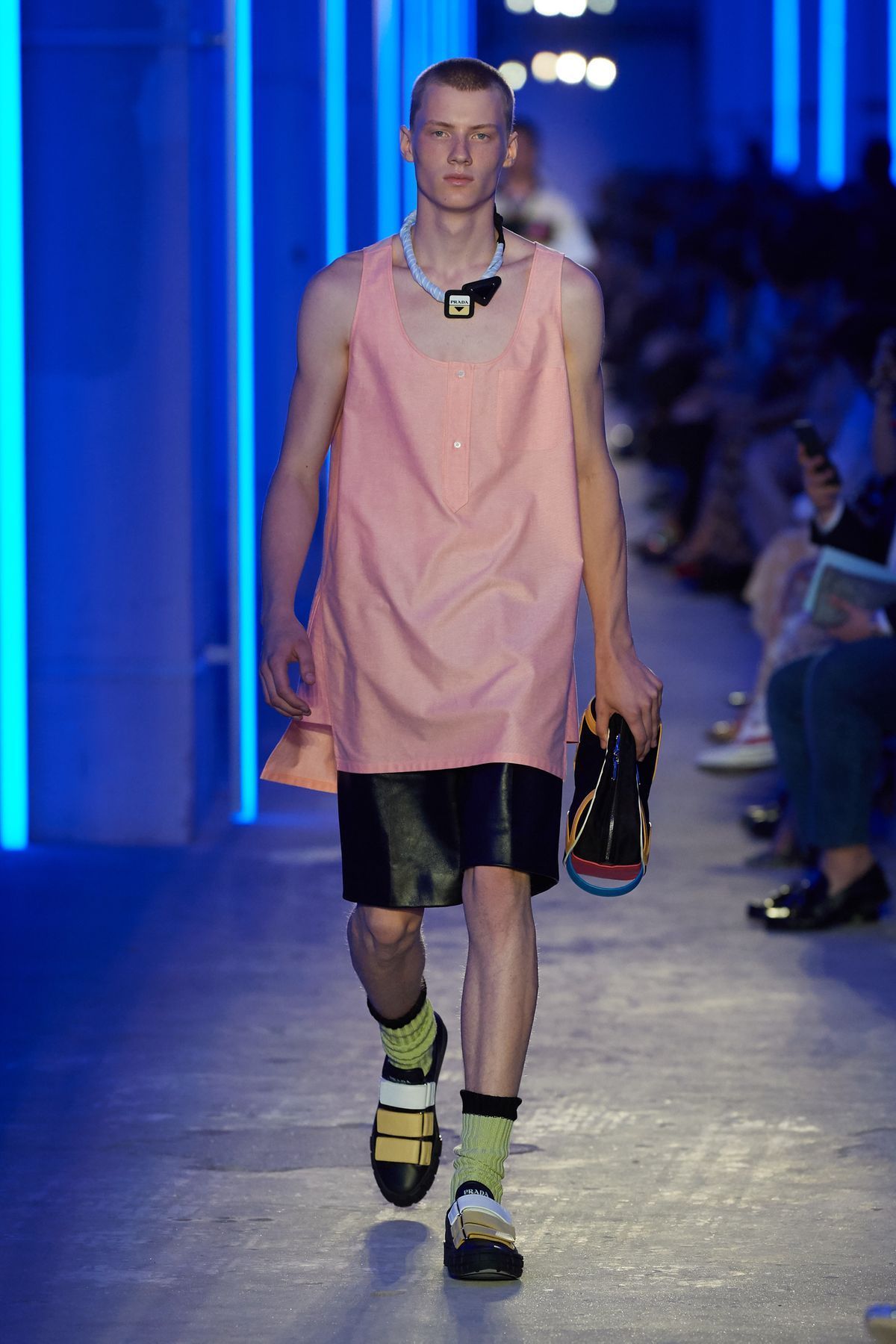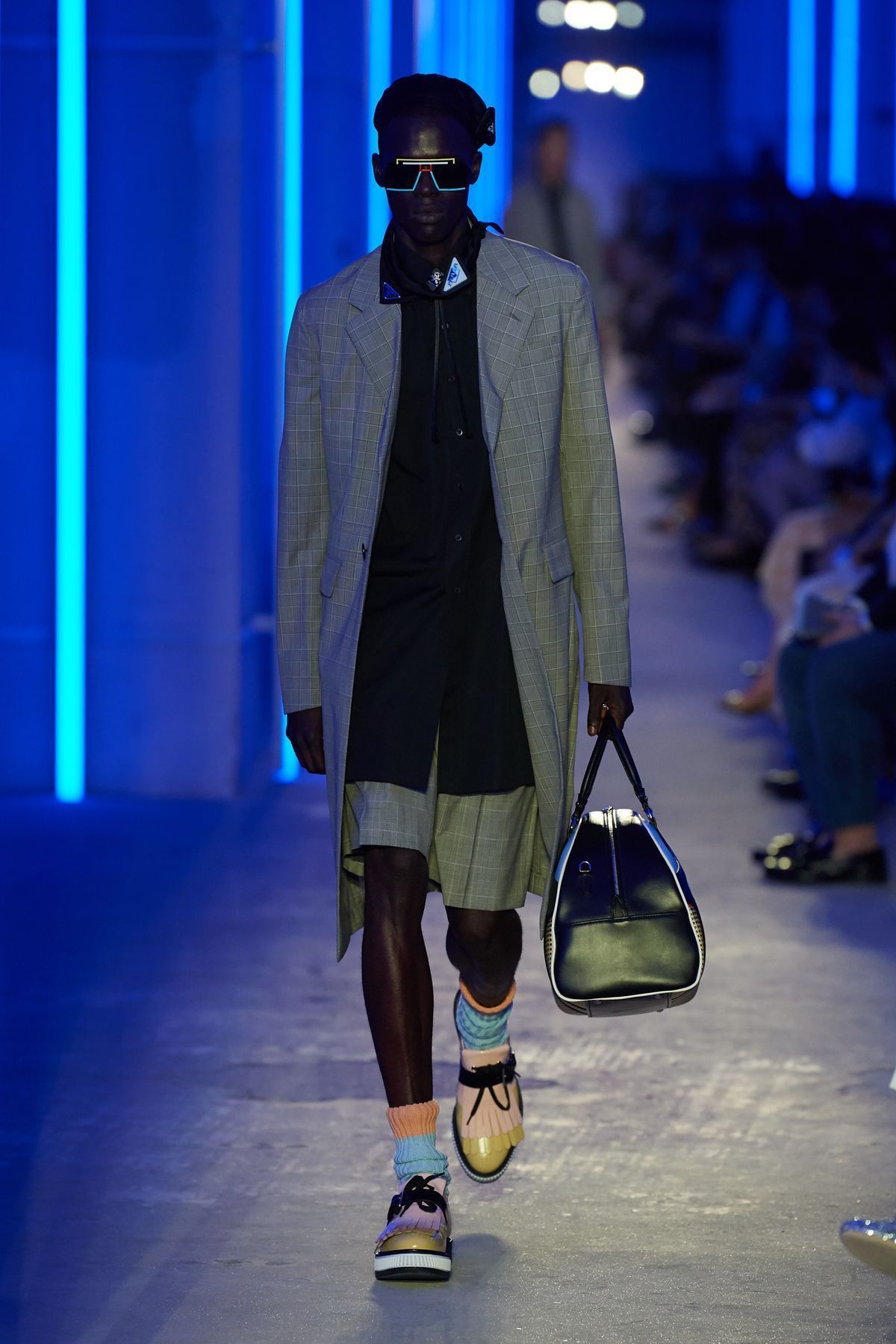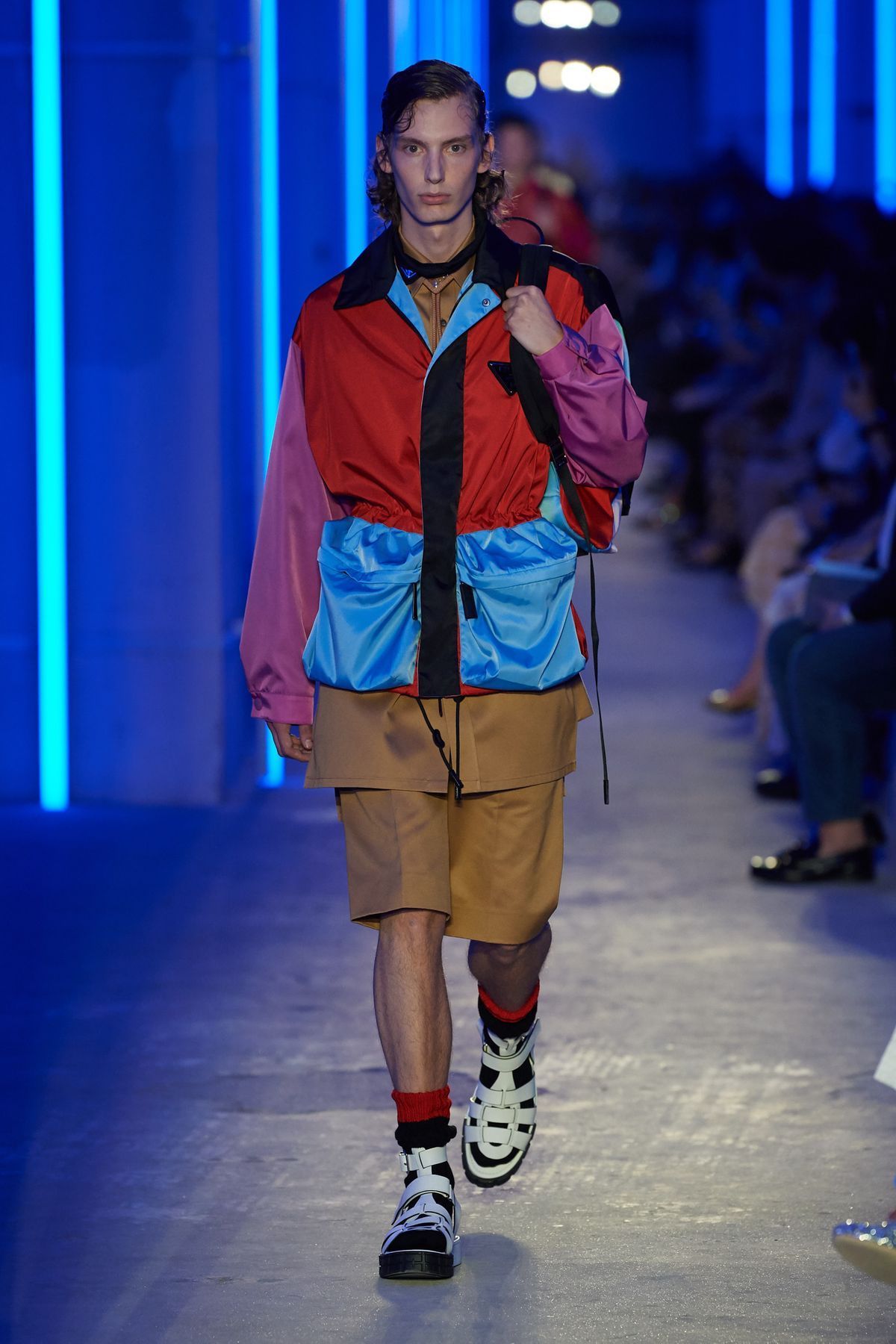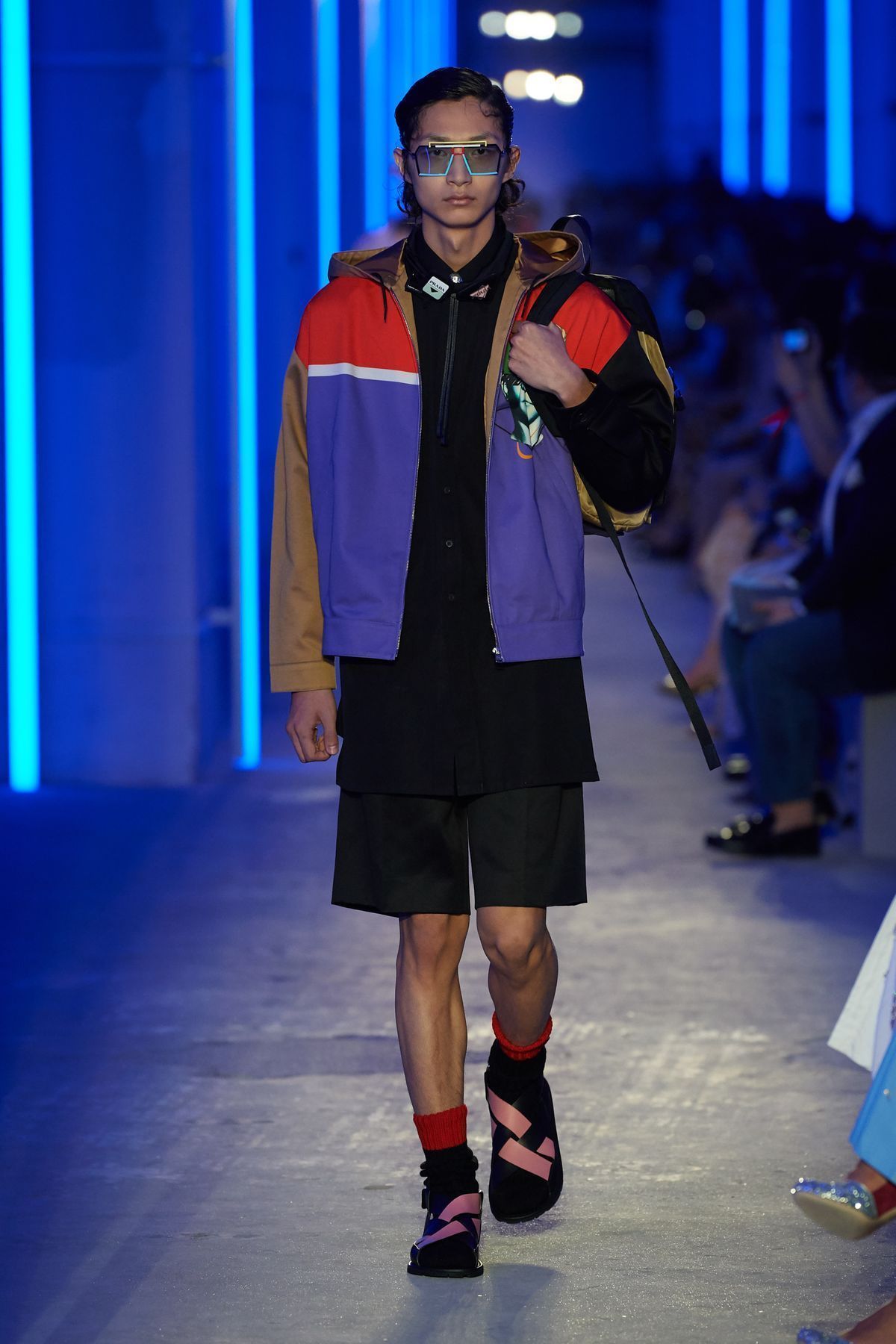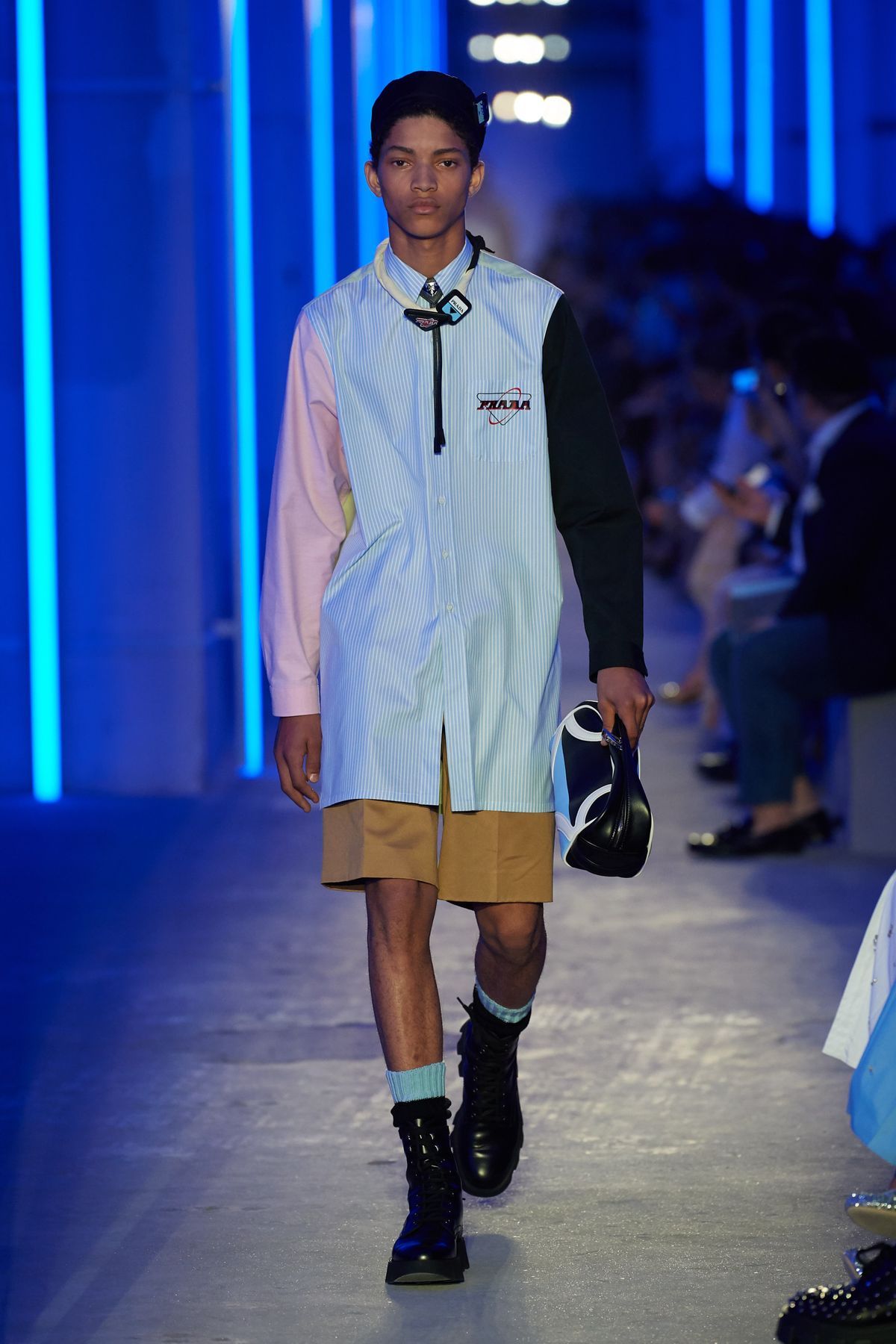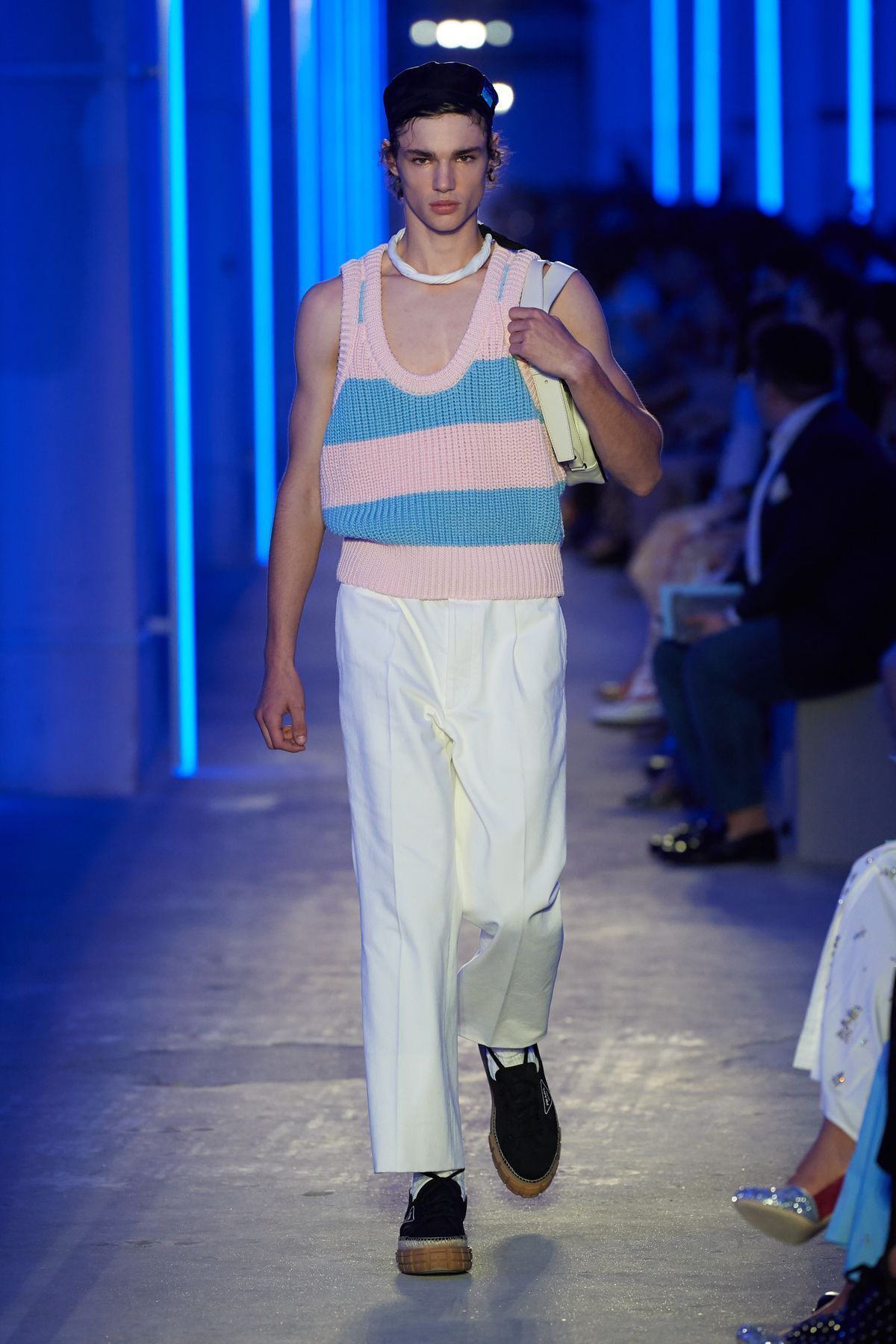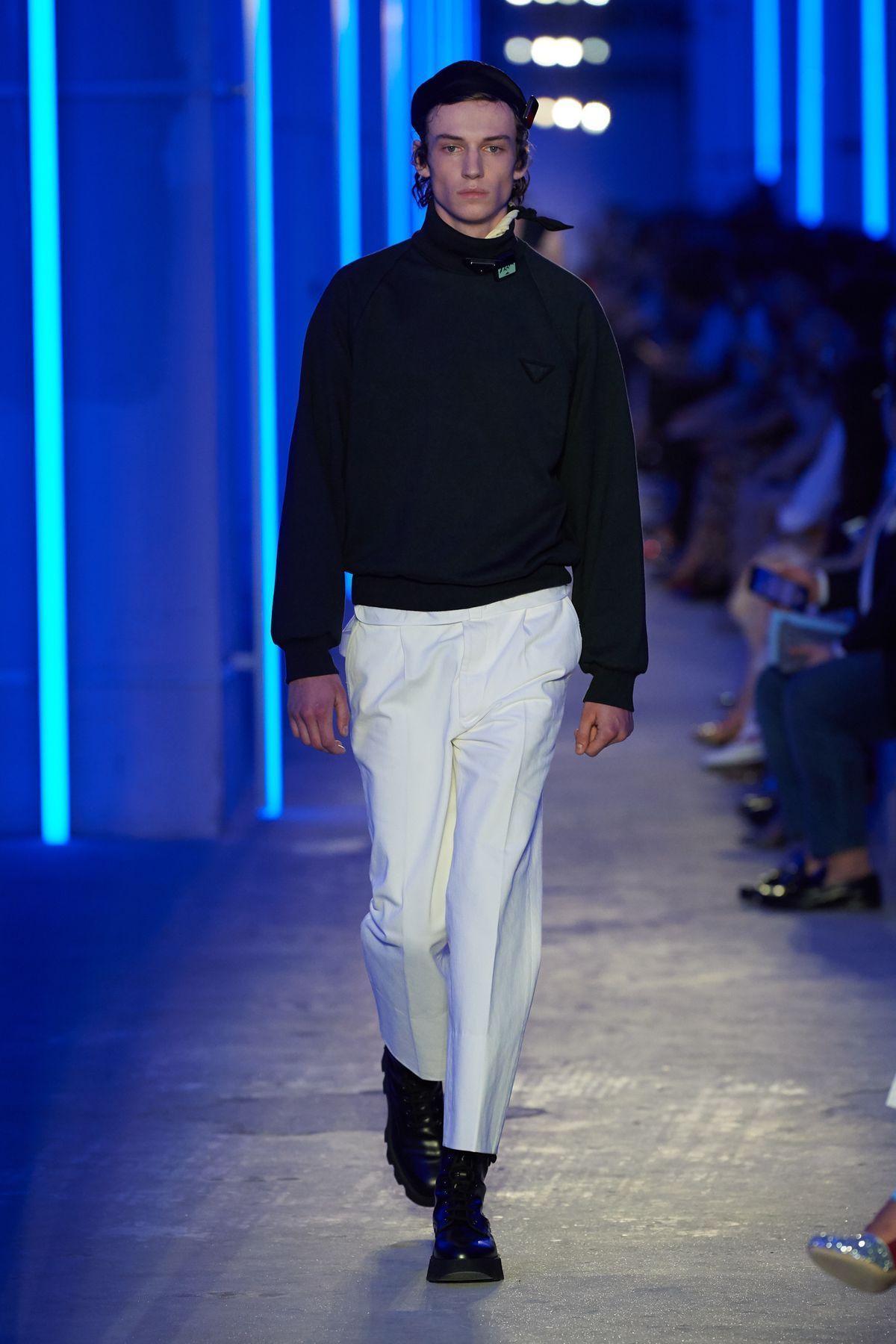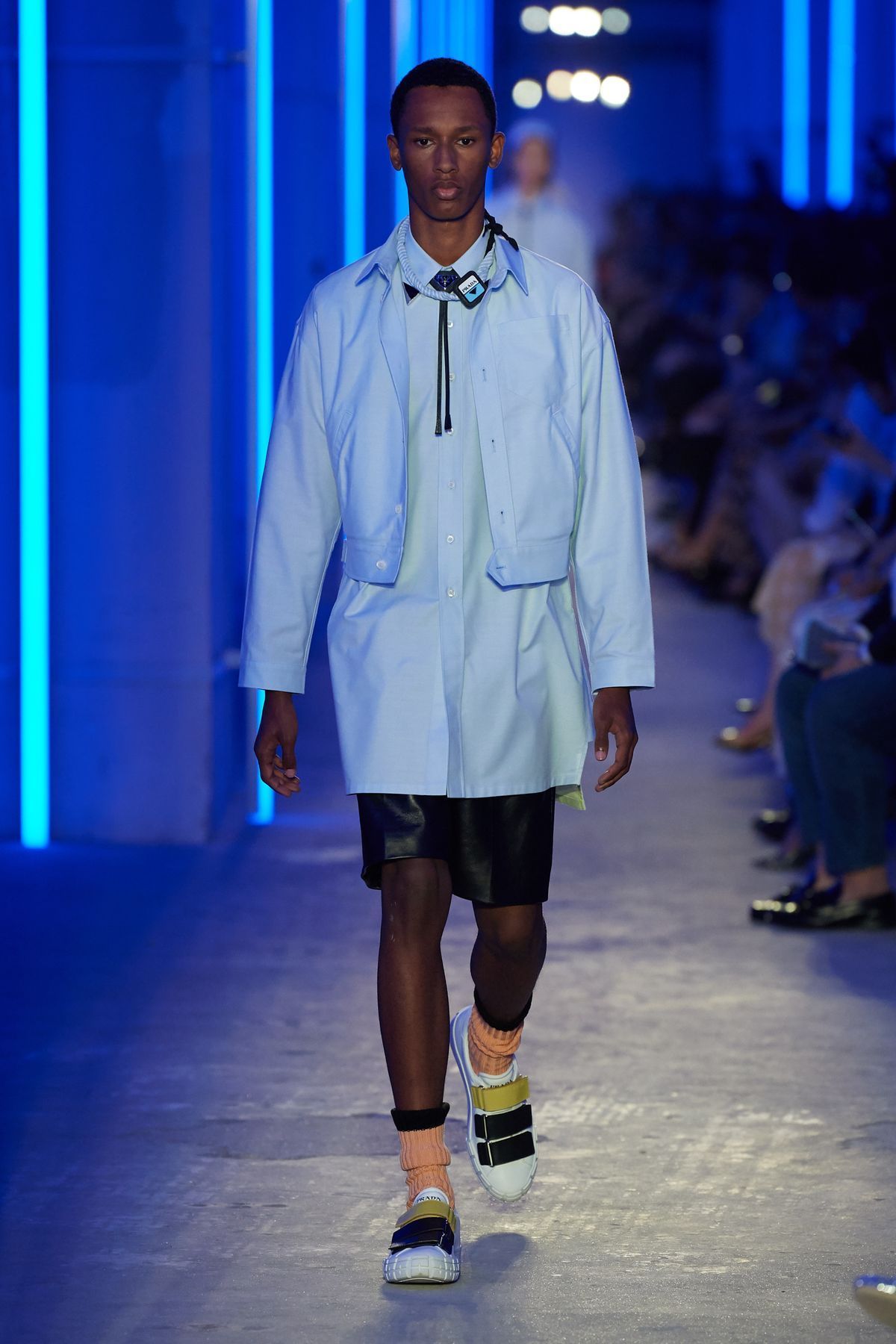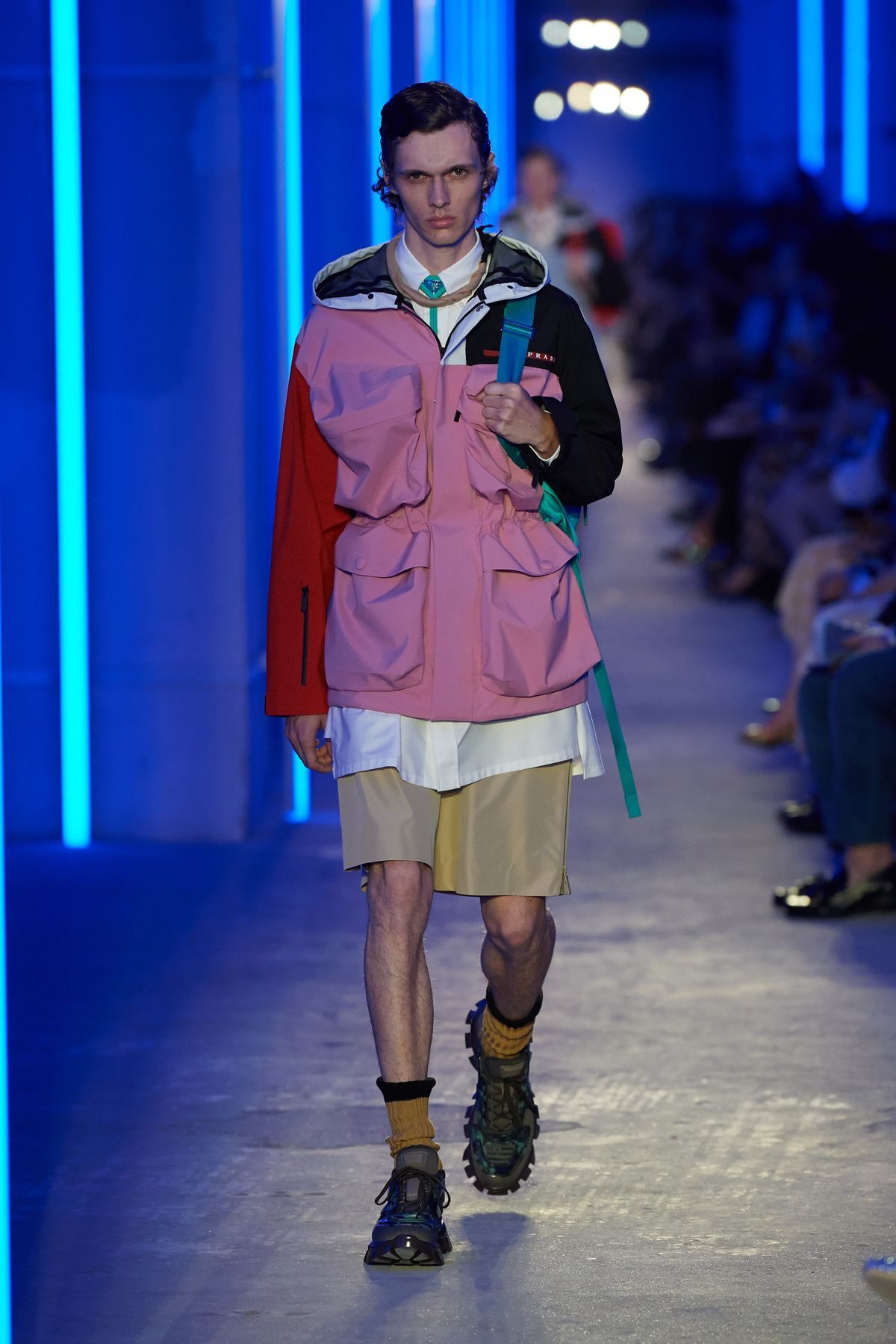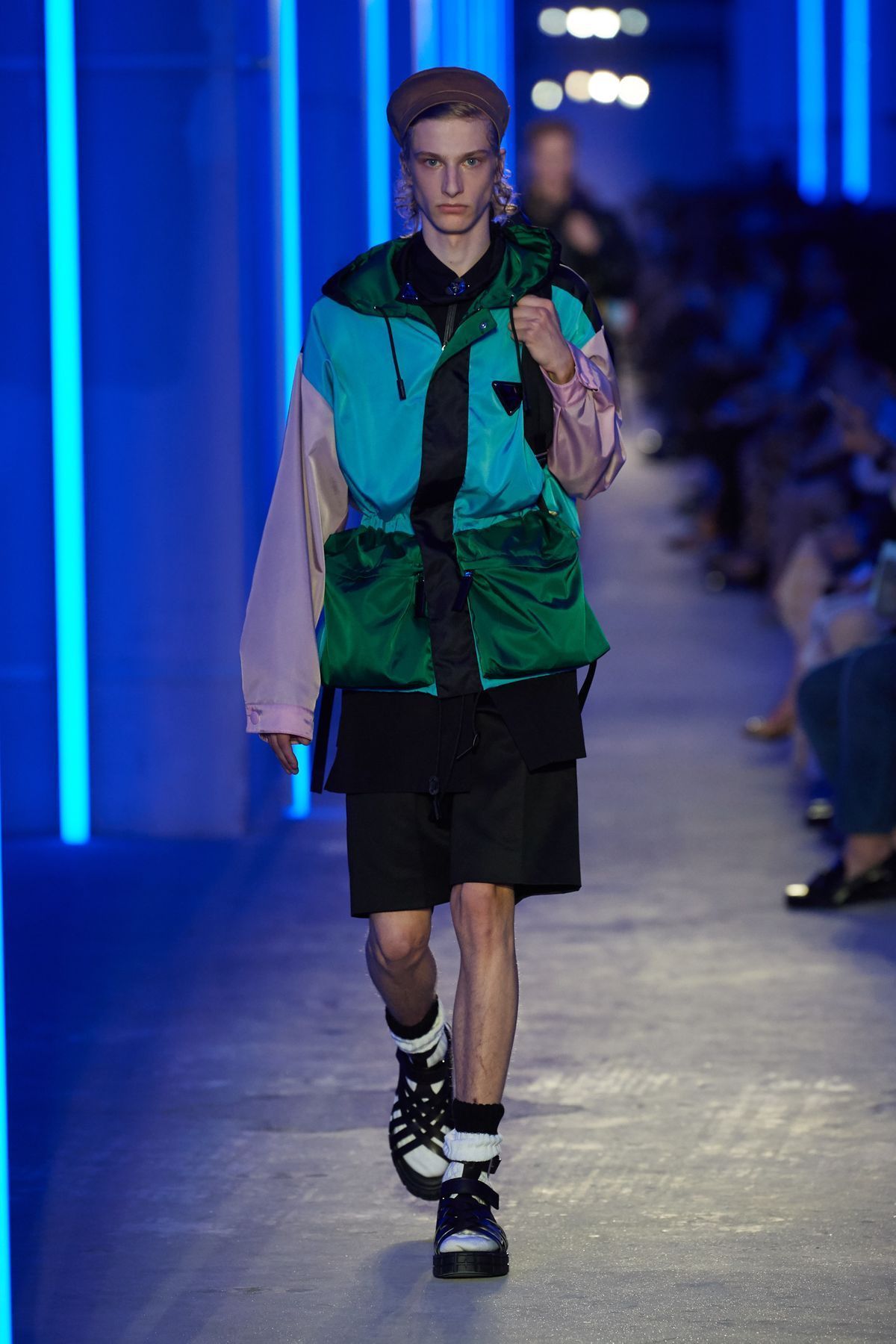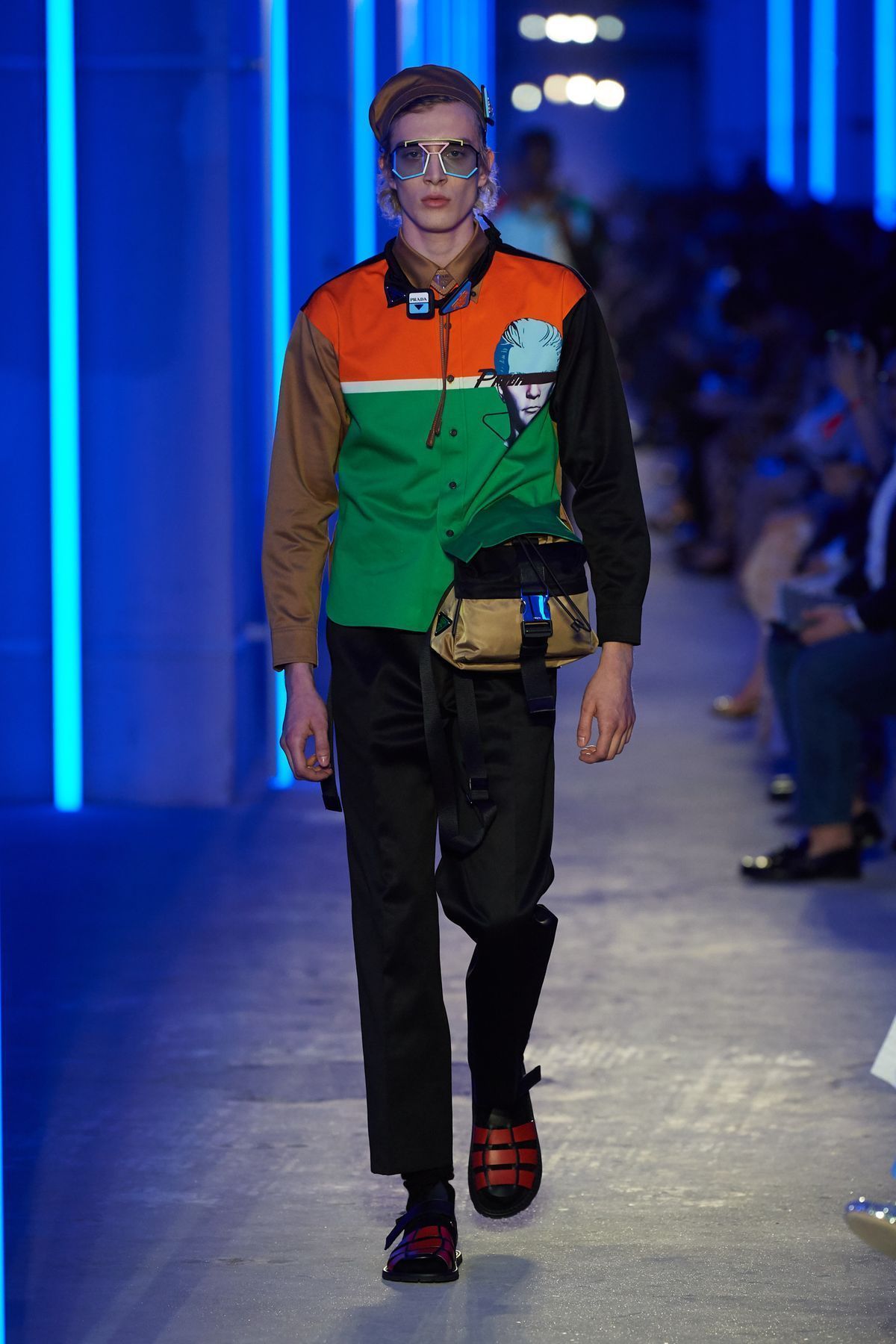 Milanese tradition and Shanghainese forefront, united in a collection with deep roots and new vibes.