READ IN: Español
Raf Simons raises some existential questions for his first campaign as co-creative director of Prada, and the internet is already doing its job.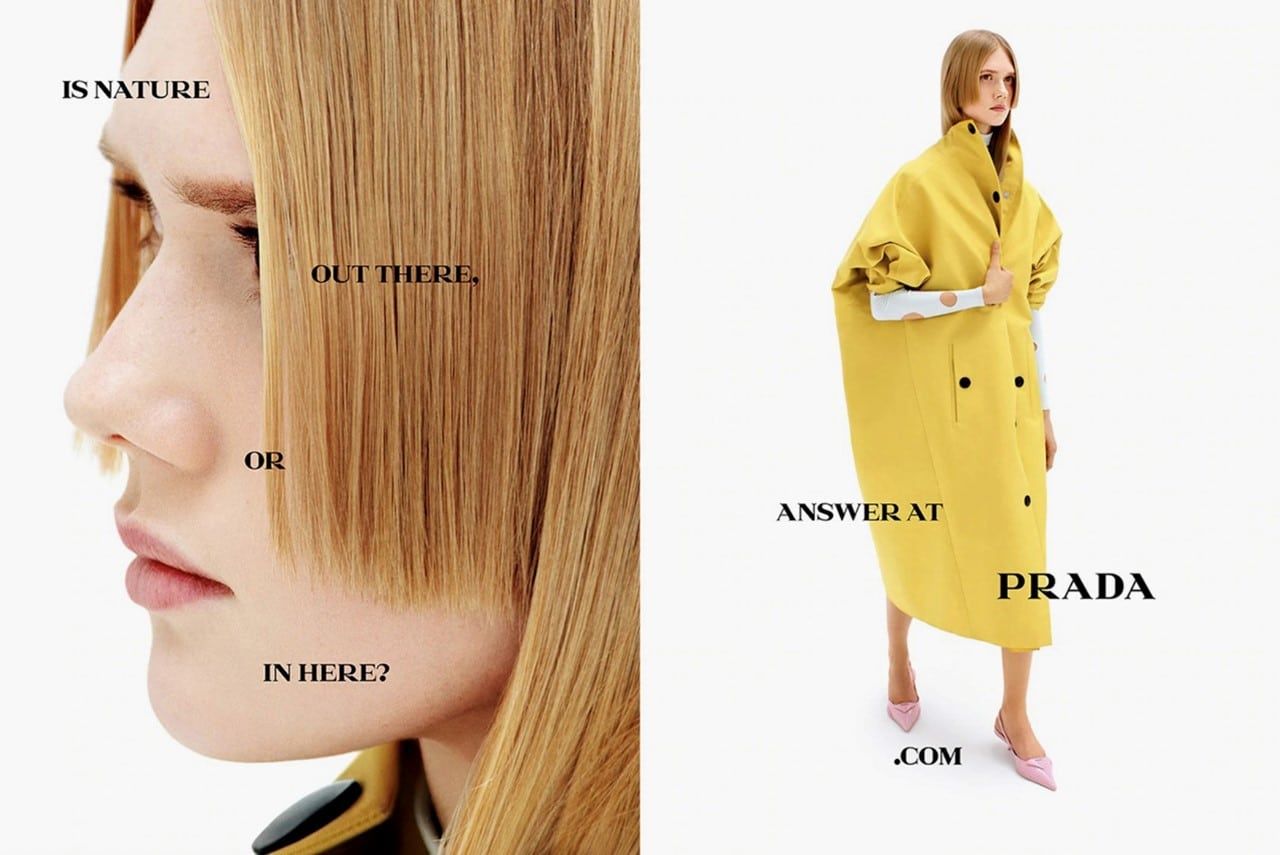 After its debut on the show SS21, Prada has launched its first campaign under the co-creative direction of Raf Simons. The campaign features a group of models dressed from head to toe in the Prada look posing in front of a white background accompanied by existential questions, such as:
"Does 'cloud' make you think of data or sky?" and "Is future a romantic idea for you?" Each question ends with an invitation to visit the Prada website, where users can submit their answers or ask their own questions that might appear in upcoming campaign images and in a compilation book.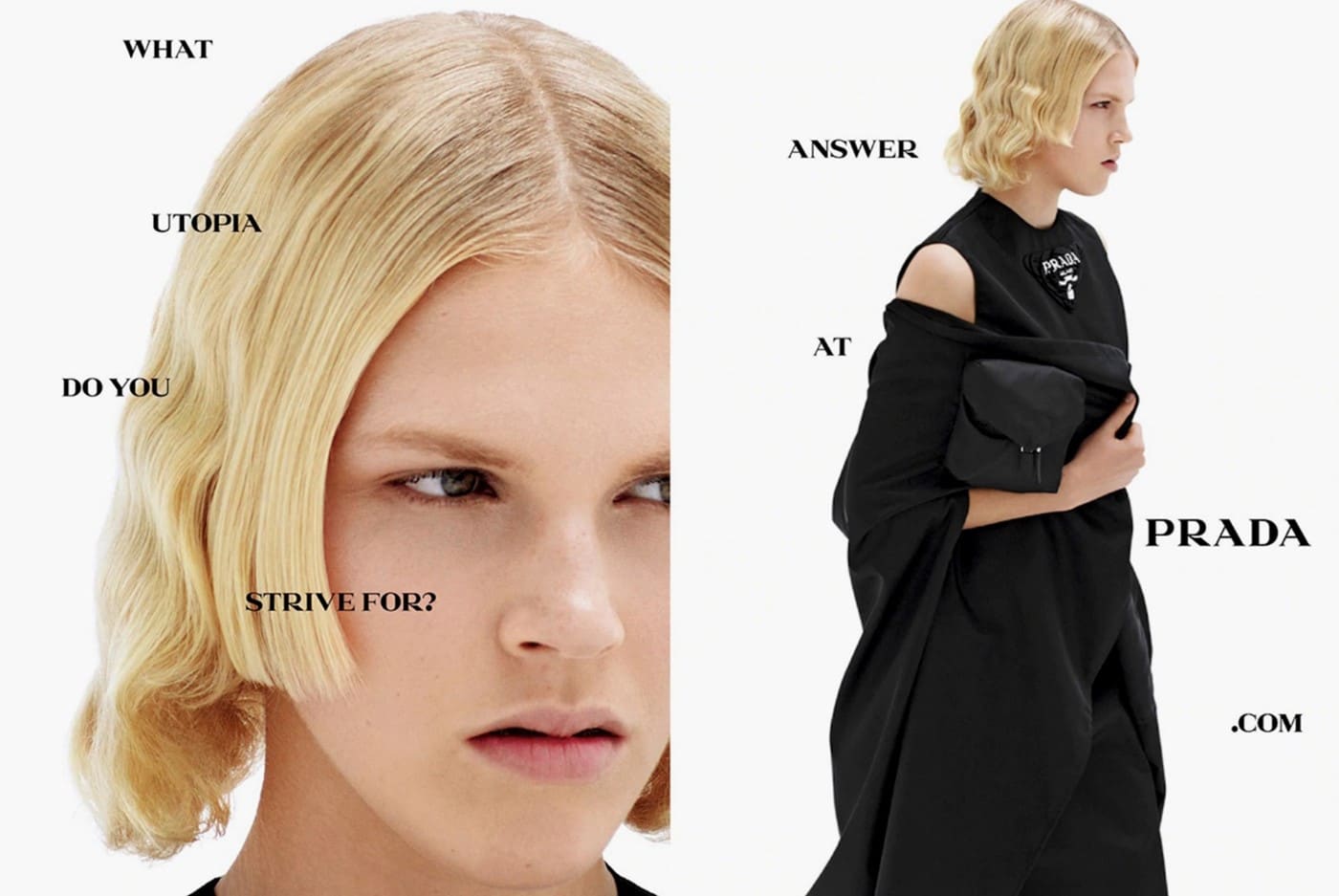 highxtar-prada-ss21-campaign-4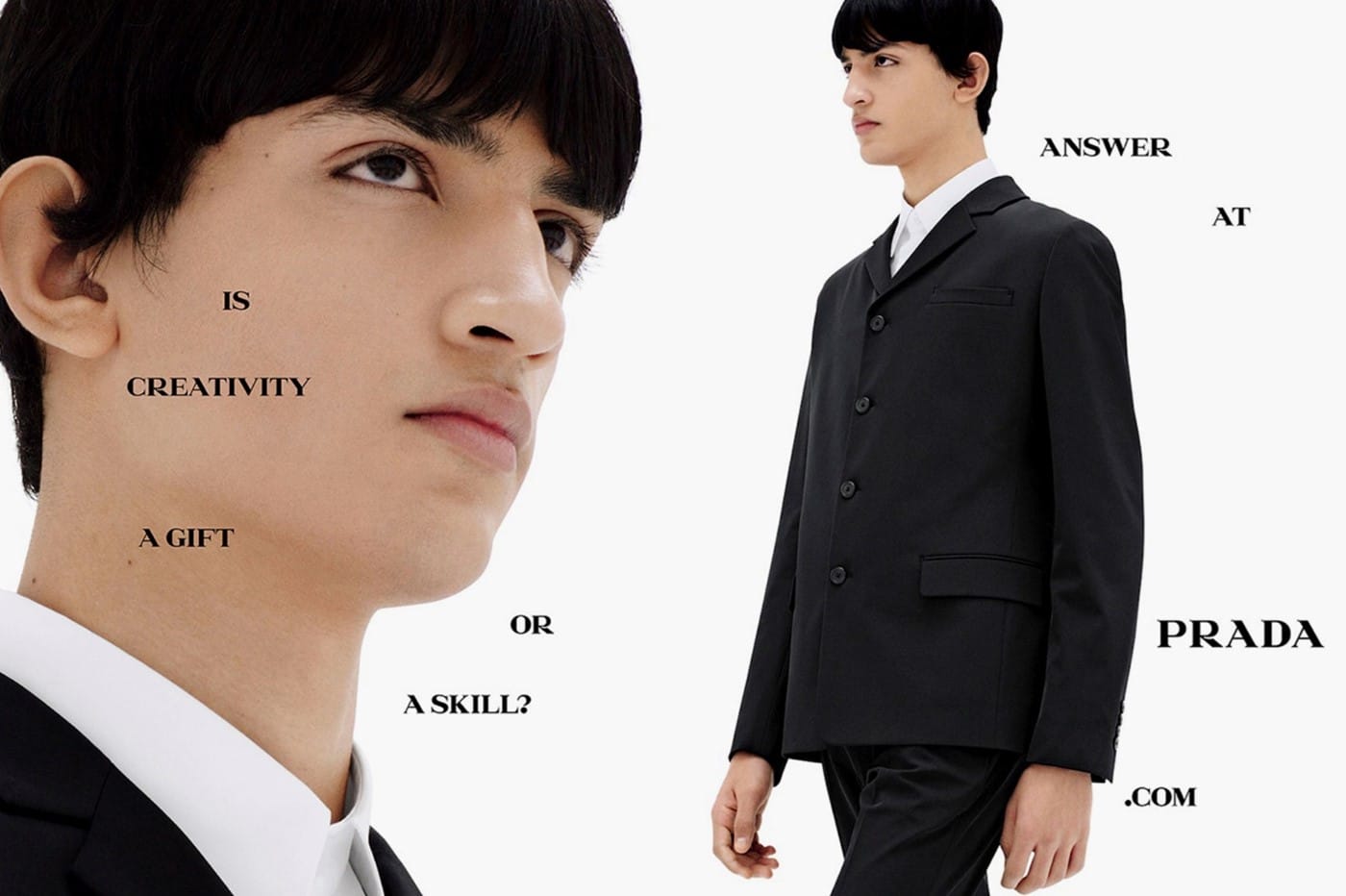 highxtar-prada-ss21-campaign-5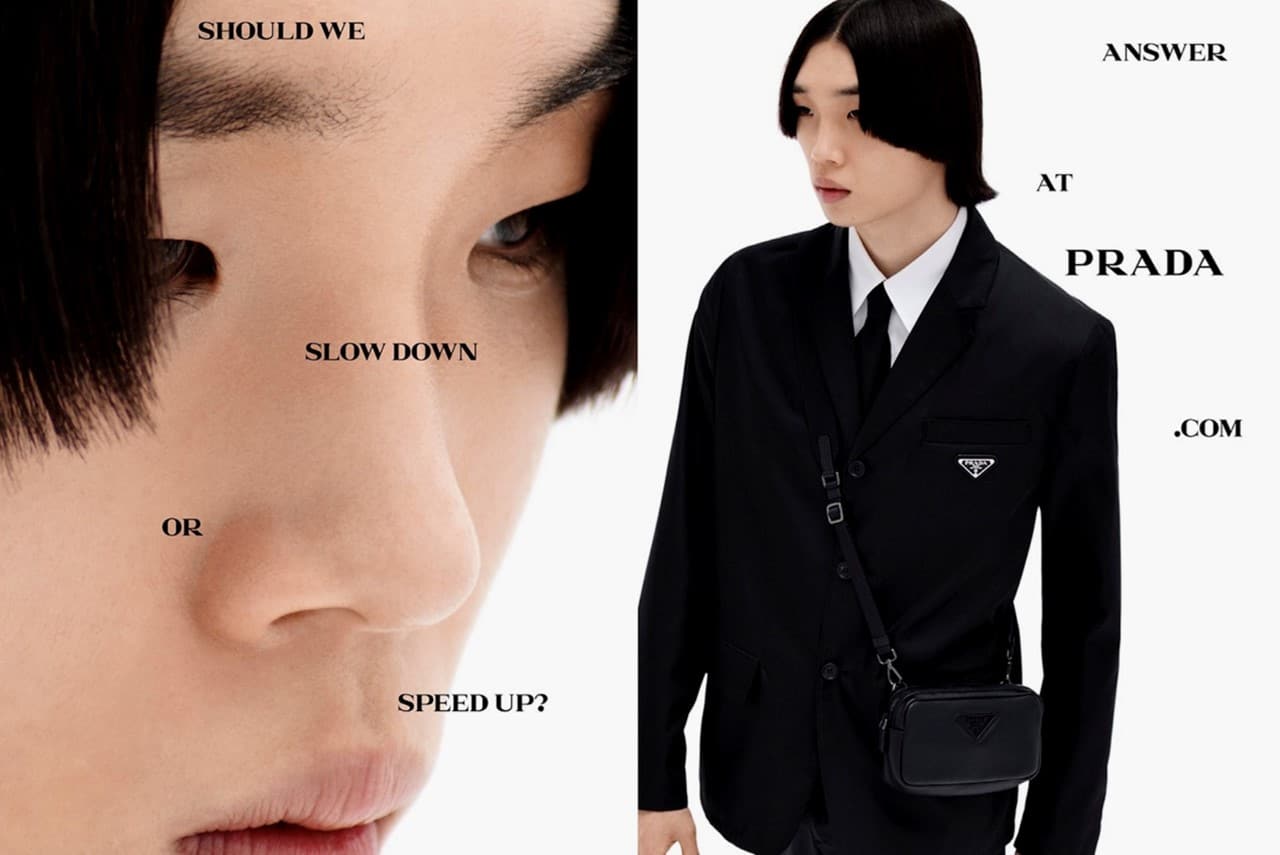 highxtar-prada-ss21-campaign-3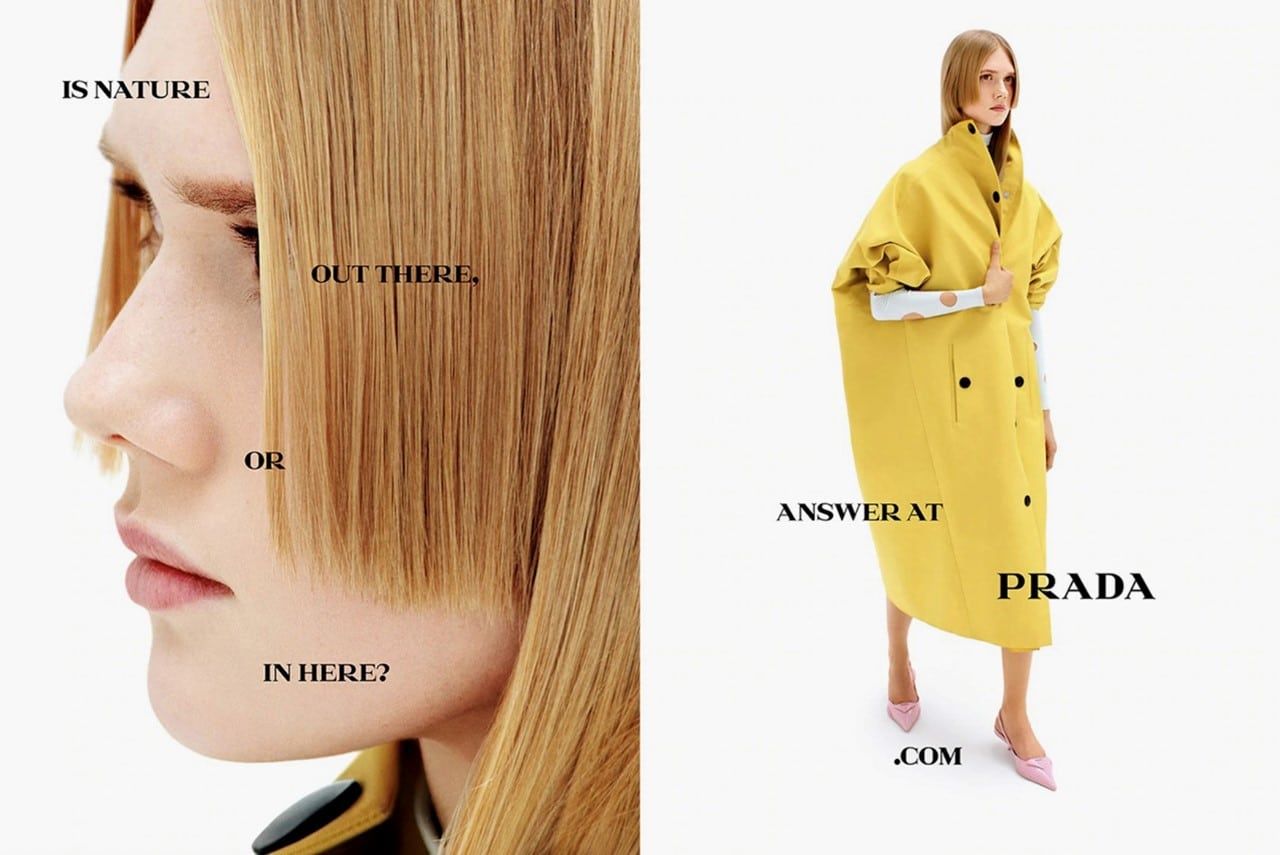 highxtar-prada-ss21-campaign-2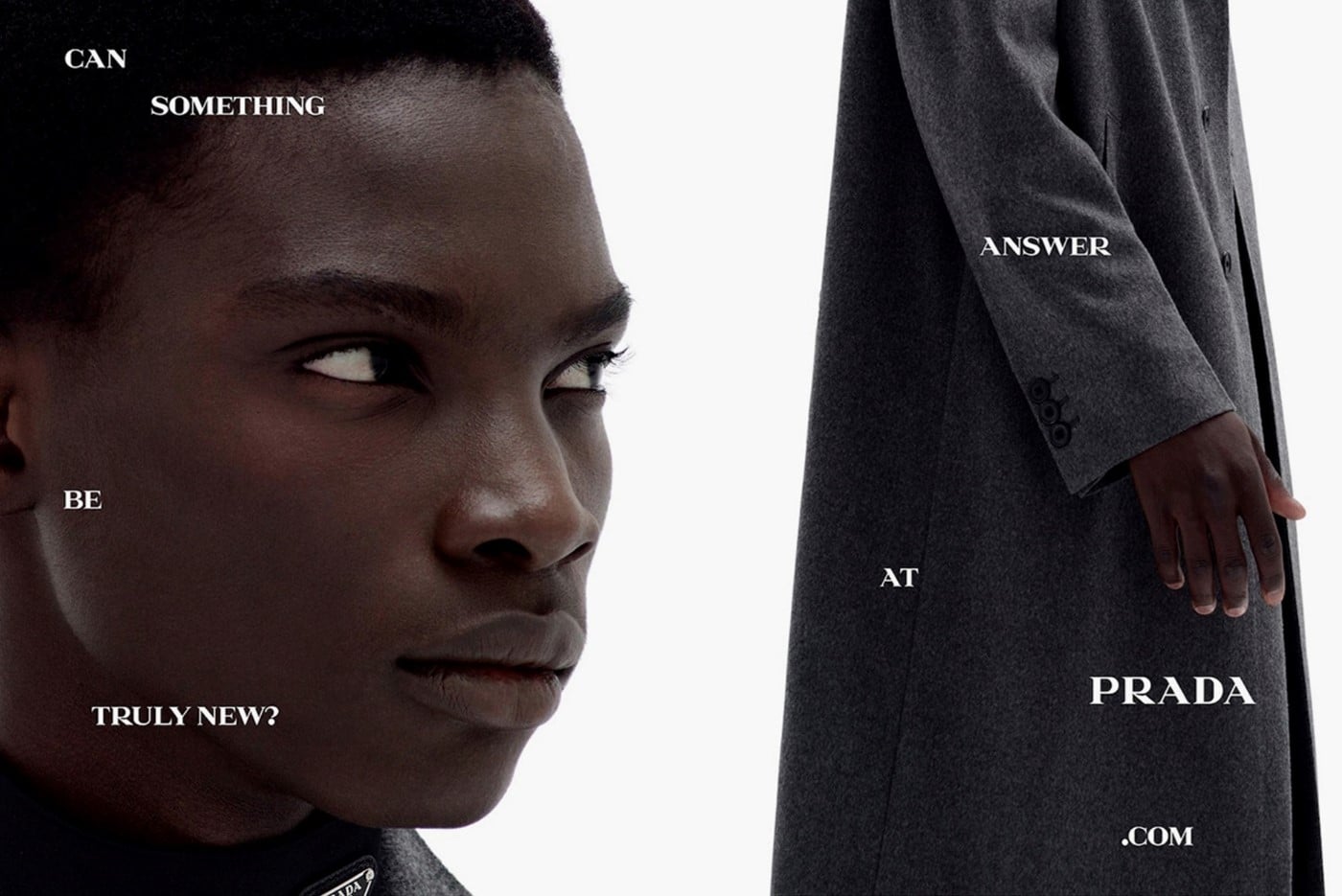 highxtar-prada-ss21-campaign-1
Fashion lovers quickly realized the easy format of the campaign for memes, so very soon twitter versions appeared with the questions of the users themselves:
"If tomatoes are a fruit, isn't ketchup a smoothie?" Answer on prada.com
"Do you look out the window, or do you check the application of the weather first? Answer on prada.com
According to Prada, the campaign was created to investigate some important issues in today's society. "The questions themselves reflect on these issues: perceptions of self, views on technology, ideas about humanity – diversity, inclusiveness, sustainability," the brand explains in a statement.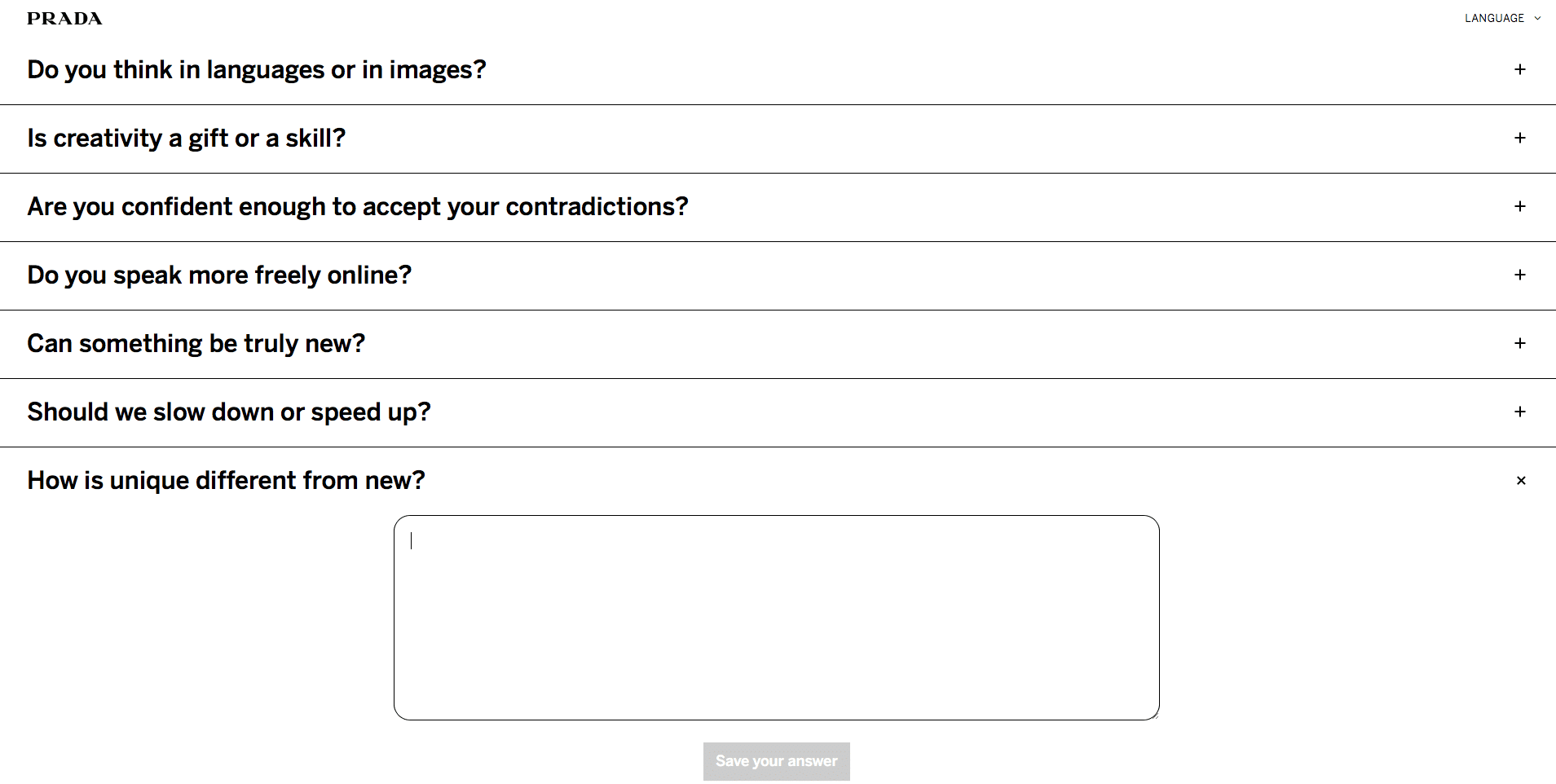 We like it very much, it is very important in a moment of contact 0 to appeal to the intervention and participation of the consumer. It is the only way to create community right now.