READ IN: Español
It seems that the Church lives not only from the forgiveness of the parishioners, but also, if that were not enough, from its clergy; and he knows this well Vyacheslav Badkakov, an Orthodox priest from the Tver region of Russia who has recently asked for forgiveness for his refined tastes, is well aware of this.
Louis Vuitton and Gucci are guilty of leading Vyacheslav Badkakov, a member of the Russian Orthodox Church, down dark and sinful roads. A few weeks ago, the news broke that a priest broke his vow of poverty and succumbed to the temptation of luxury. His publications in his Instagram account gave him away. Photographs of articles from the Parisian and Italian maisonfilled his profile, and over time the "likes" increased so much that he was nicknamed "Priest Gucci"; someone should have warned him that the voice of social networks reaches much further and higher than that of God himself, so much so that it reached the ears of the highest offices of the Orthodox Church.
Alexandre Volkov, representative of the Russian Institution declared: "This behaviour is unacceptable", "The church requires its representatives to be modest and moderate". "A cleric cannot be a priest in church in the morning and then be whoever he wants to be after lunch".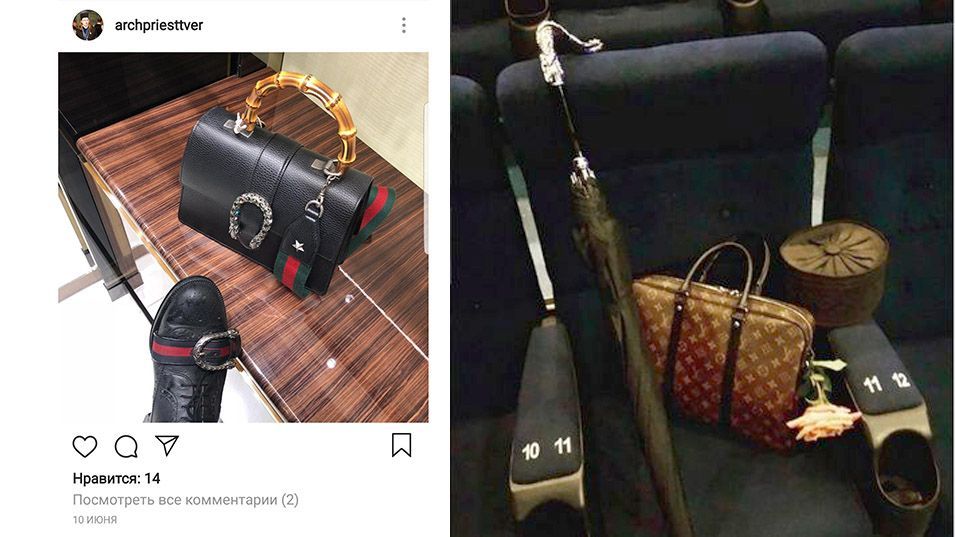 After being denounced by the religious institution for his unacceptable ostentatious behavior, Badkakov assured that he would abide by any consequences that his actions had caused, but he also defended himself by saying that he suffered from a chronic illness and one of his doctors advised him to change his habits to alleviate the pain. However, he pointed out that he didn't have that much money to pay for his expensive tastes either.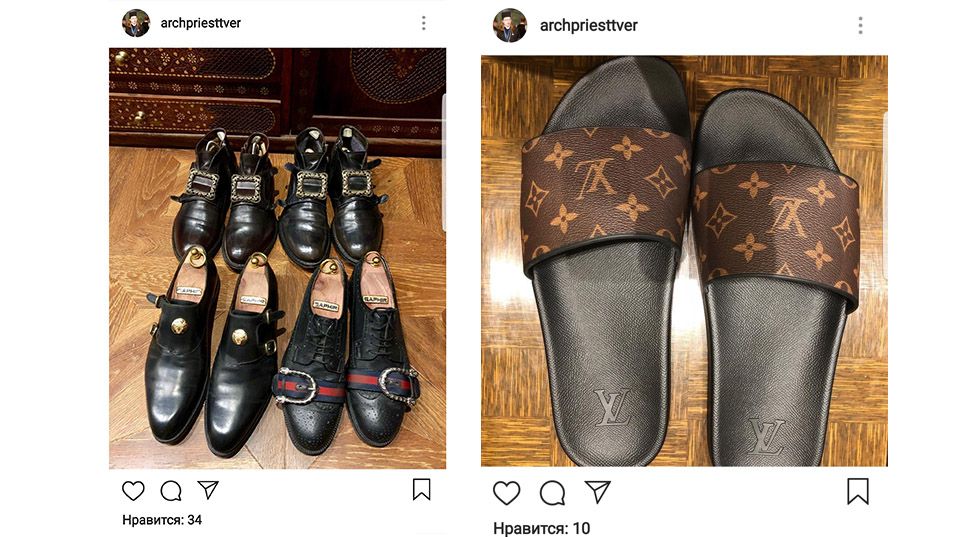 Despite the public apologies, once you run into the Church you can do nothing, Badkakov's personal account was deleted. Nothing remains of the most "in" priest of all time.
It is clear that no matter who you are, what you do, how old you are, whether you are a man or a woman, a priest or a nun, we can all sell our soul to the devil for a Louis Vuitton bag or a Gucci shoes.