READ IN: Español
Mar García (@margarciazarco) | After seeing the reactions of the ten people that the festival chose to reveal the lineup of this year, It made our craving increase and patience diminish sharply. But that is the past and since a few weeks ago we finally know the line-up, and yes, it is INCREDIBLE!.
Year after year the organization of the festival surprises us more, and this year has been no exception, making a line-up in which the protagonists are the urban music, hip hop and electronic, led by artists like as Björk, Nick Cave and the Bad Seed, The National, Migos, Arctic Monkey, Lorde and A$AP Rocky.
One of the things that has surprised us most of this edition is the avalanche of American rappers that are going to perform such as A$AP Rocky, Vince Staples, Migos, Tyler the Creator, The Internet, Kelela, Kero Kero Bonito and Mavi Phoenix.
The catalan festival also gives us national artists, from the hooligan sound of the girls of Hinds, the pop of C. Tangana, the refreshing scene of BadGyal and others like Damed Squad, Nuria Graham, Bear Leone, Holy Bouncer, Nightcrawler, Maria Arnal and Marcel.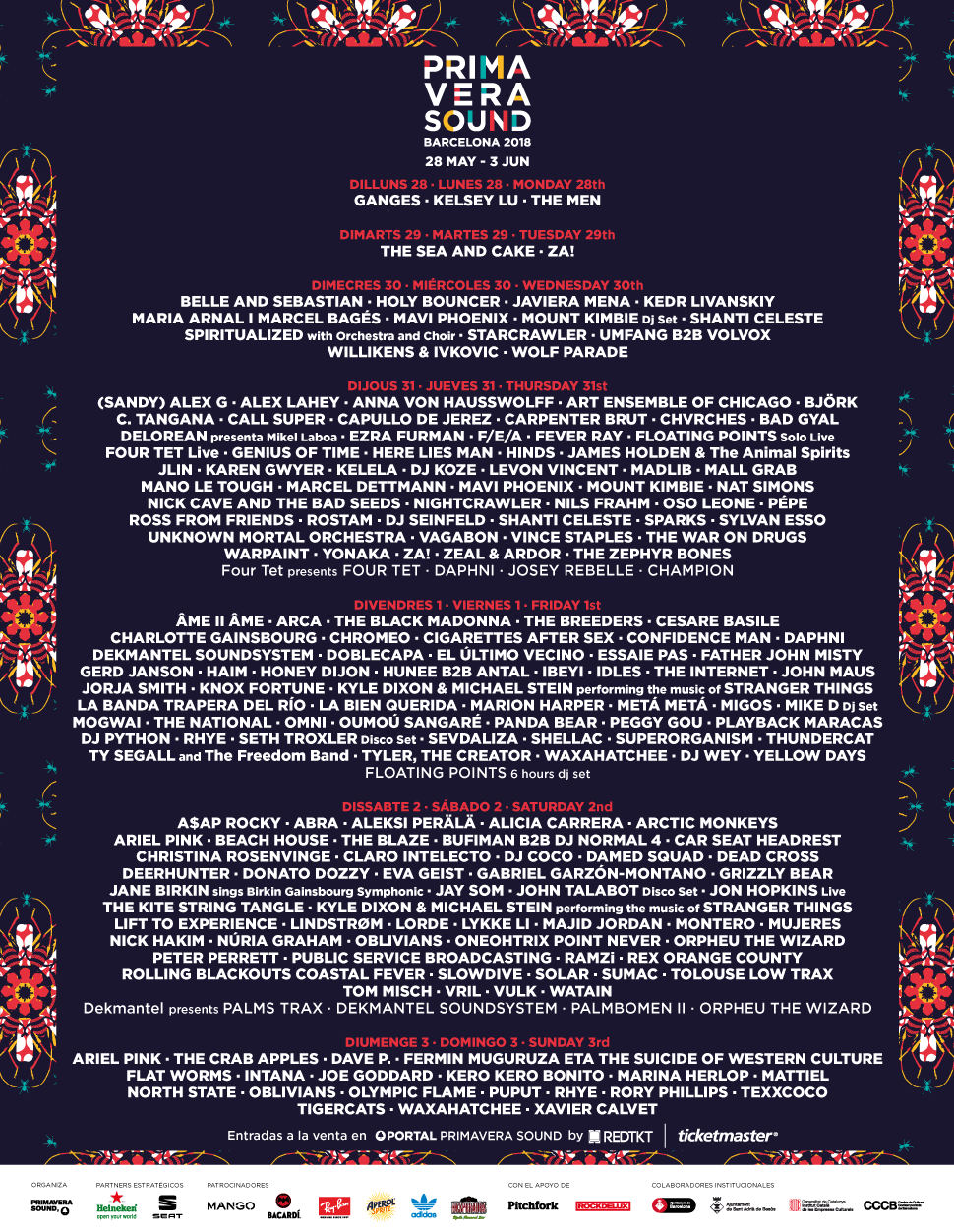 It seems that the festival this year has been renewed bringing a scene a bit more electronic and rapper than we are used to for Primavera Sound, but for the more classic attendees the festival is still thinking of all of you bringing: The National, Arctic Monkeys, The War on Drugs, Beach House, Grizzly Bear, Ariel Pink, Slowdive, Spiritualized, CHVRCHES, Lykke Li, Panda Bear or Unknown Mortal Orchestra.