READ IN: Español
After presenting its first headliner almost two months ago, Primavera Sound has finally unveiled its full line-up for the 2023 edition. An exclusive and varied selection of artists to celebrate the arrival of good weather, music and friends.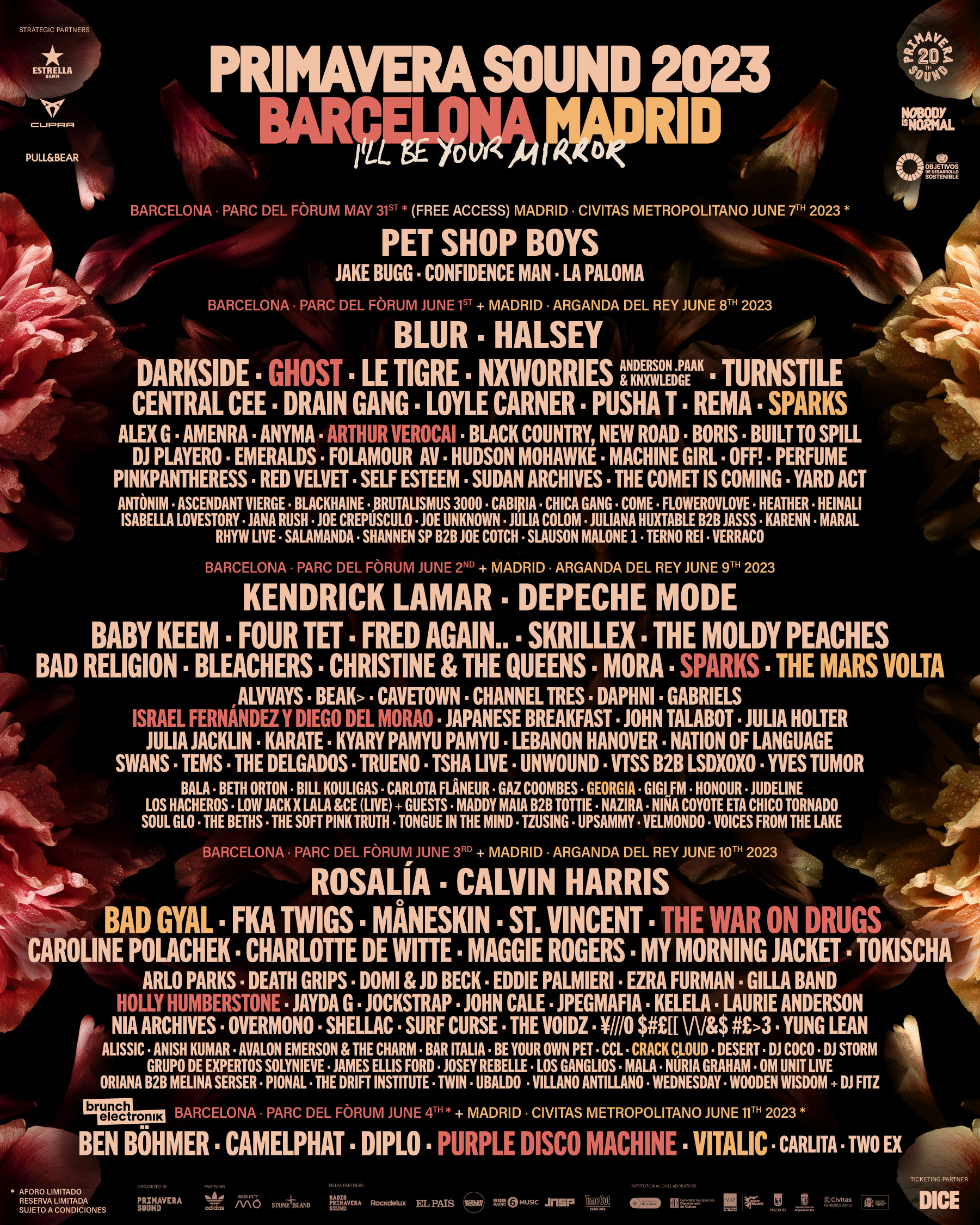 For yet another year, the city of Barcelona will become the epicentre of the international music industry. From 31 May to 4 June, the CCCB and the Parc del Forum will continue to bring together all the professionals and artists who will shape the present and future of the music sector.
But Primavera Sound 2023 is much more than that. It is celebrating, twice over, one of its most exclusive editions. From the 8th to the 10th of June our favourite festival lands in Madrid, specifically in the Ciudad del Rock in Arganda del Rey. A double date that you can't miss for anything in the world, you must witness this double venue. Do like us and say yes to everything.
What's more, DICE makes it easy for you. Now you can pay your subscriptions in 4 instalments through the application. What are you waiting for? Get yours by clicking here.
And just in case you still have any doubts, this afternoon the Amazon Music stream will take place, where all the details of the line-up will be explained. Connect to the live stream at 7pm and you will discover all the secrets of Primavera Sound 2023 through Twitch.
See you at Primavera Sound 2023!
PS: Borja Iglesias… Are you ready to take the control of HIGHXTAR's Best Friends again?