READ IN: Español
The sports brand and the BA Fashion course at the London School of Design have teamed up to experiment with new forms of textile manufacturing. This collaboration between Puma and Central Saint Martins seeks a more sustainable projection of the fashion industry, which is the second most harmful to the environment. The German company is looking to new generations of creative, fresh and innovative ideas that will change the way the sector evolves with the planet.
"For the Love of Water", as its name suggests, the association between both items has its central axis in water; and the connection of the human being with the natural element. The promotional video places us in a semi-aquatic digital landscape. In it, the fluidity of the fabrics is equated to the movement of the waves. The humanoid presences do not intervene, they just blend in with the environment, as 60% of the body is water.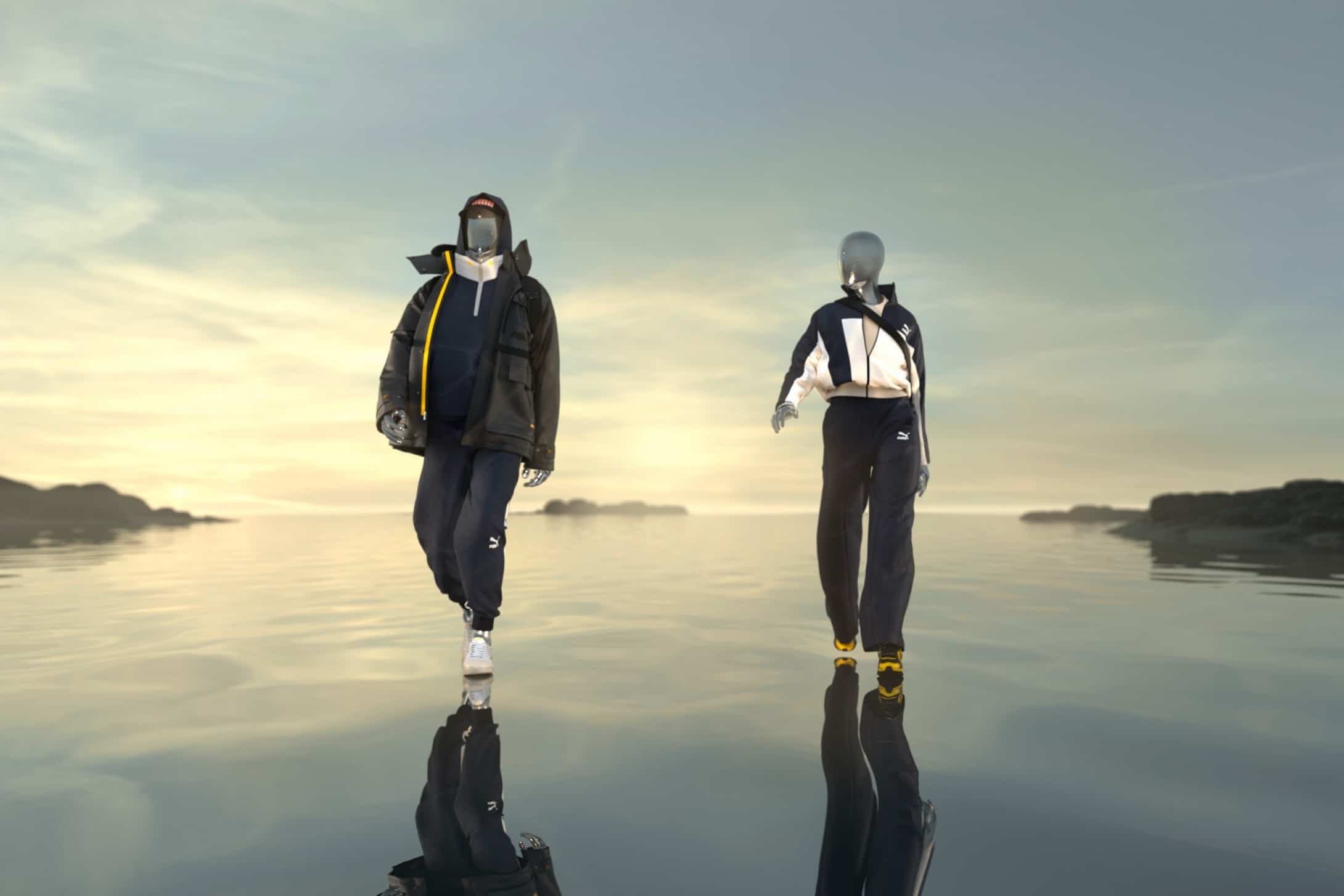 The designs are inspired by technical equipment of sailors in which dark blue and bright white with splashes of yellow and orange stand out. The message "For the Love of Water" is embroidered on the inside of the garments. The production materials are sustainable, as are the dyeing and manufacturing techniques.
Puma and Central Saint Martins are supporting the cultivation of eco cotton through the Better Cotton Initiative (BCI) and reused polyester. Dyeing technologies have been used for both clothing and footwear that uses recycled mesh. The entire collection aims to demonstrate the importance of caring for and maintaining natural resources.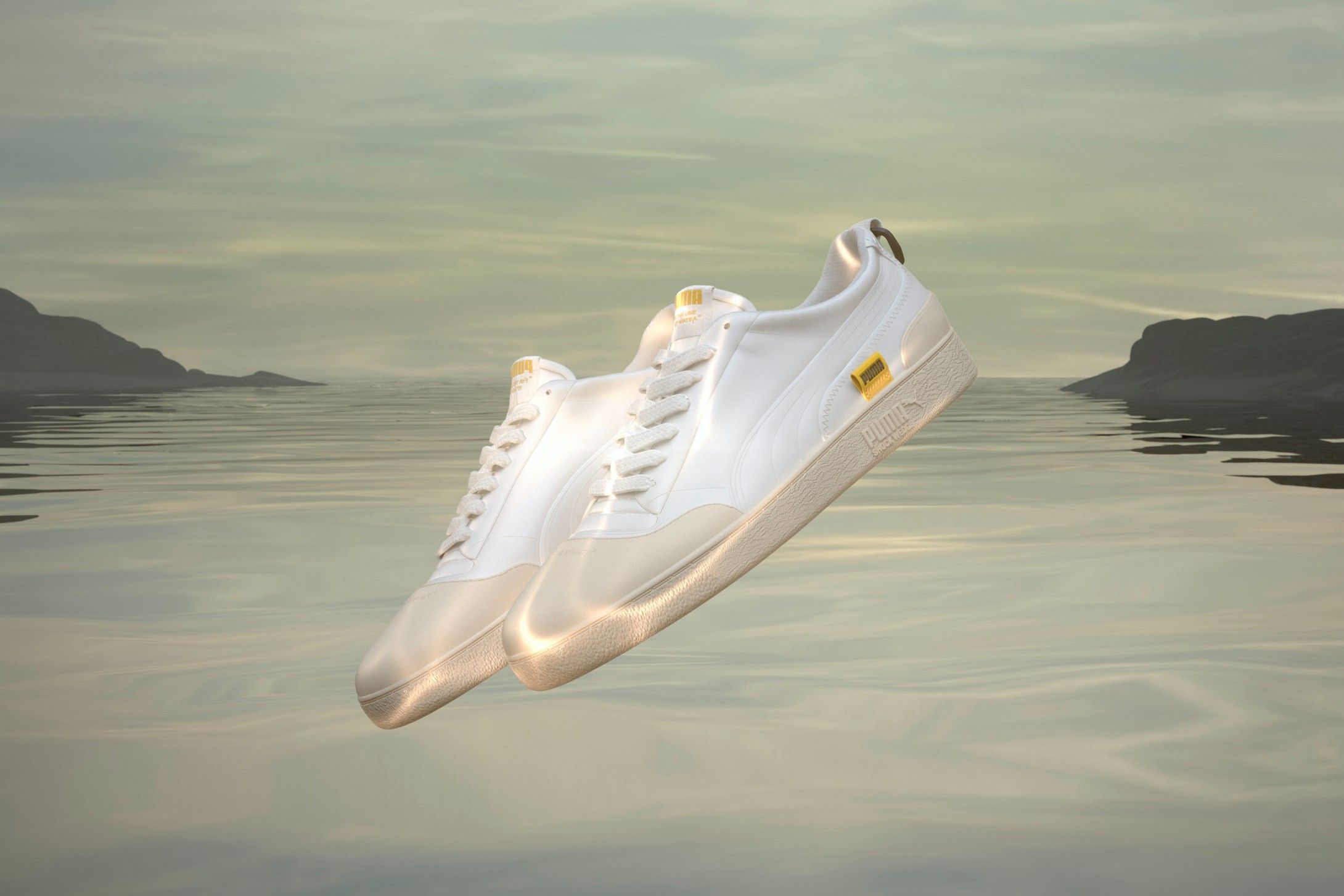 This project between the British academic institution and the textile company provides an opportunity for experimentation and gives a voice to future designers in the fashion industry. In other words, it is a mutual learning process in which students will have knowledge of sustainable manufacturing resources and gender, and the public will understand the importance of maintaining an environmentally friendly economic cycle.