READ IN: Español
On Twitter, the British brand has been attacked by a group of racist trolls who have made it very clear that they oppose the diversity of casting seen on the brand's Instagram account.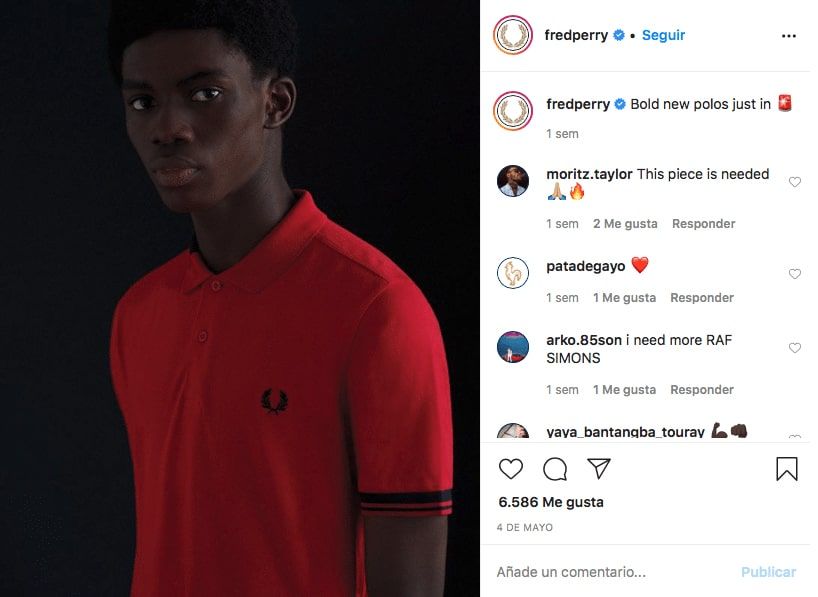 One user (whose account is now private) tweeted several images of black models published by the brand, adding that "it seems i'mno longer required as a customer", while another said the campaign was "spreading diversity bollocks". Others called for a boycott and commented that they would throw away their Fred Perry clothes, which, by the way, doesn't matter to anyone. Needless to say, many of those offended had St. George and Union Jacks in their biographies -symbologies connected to racism and neo-Nazism.
Racist Fred Perry fans are boycotting the brand for hiring black models.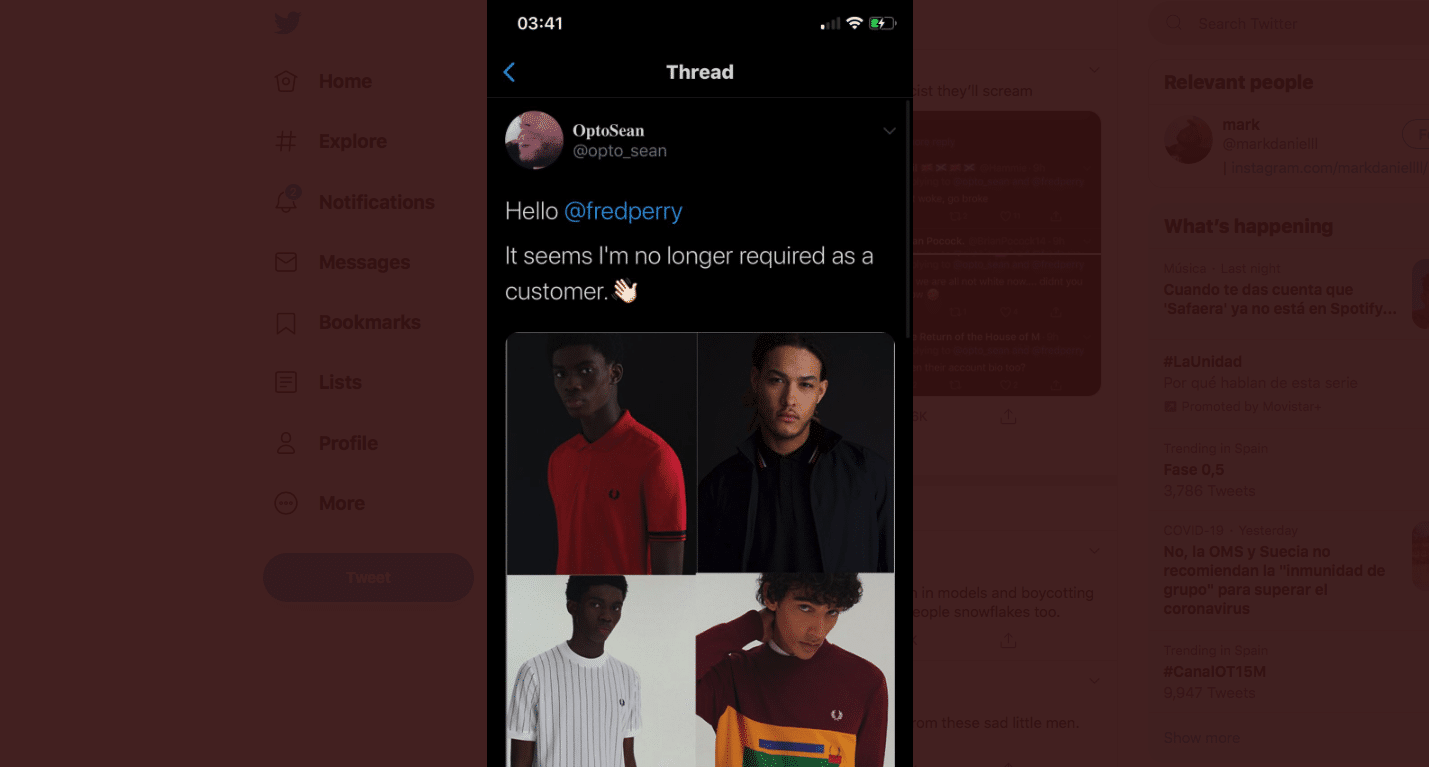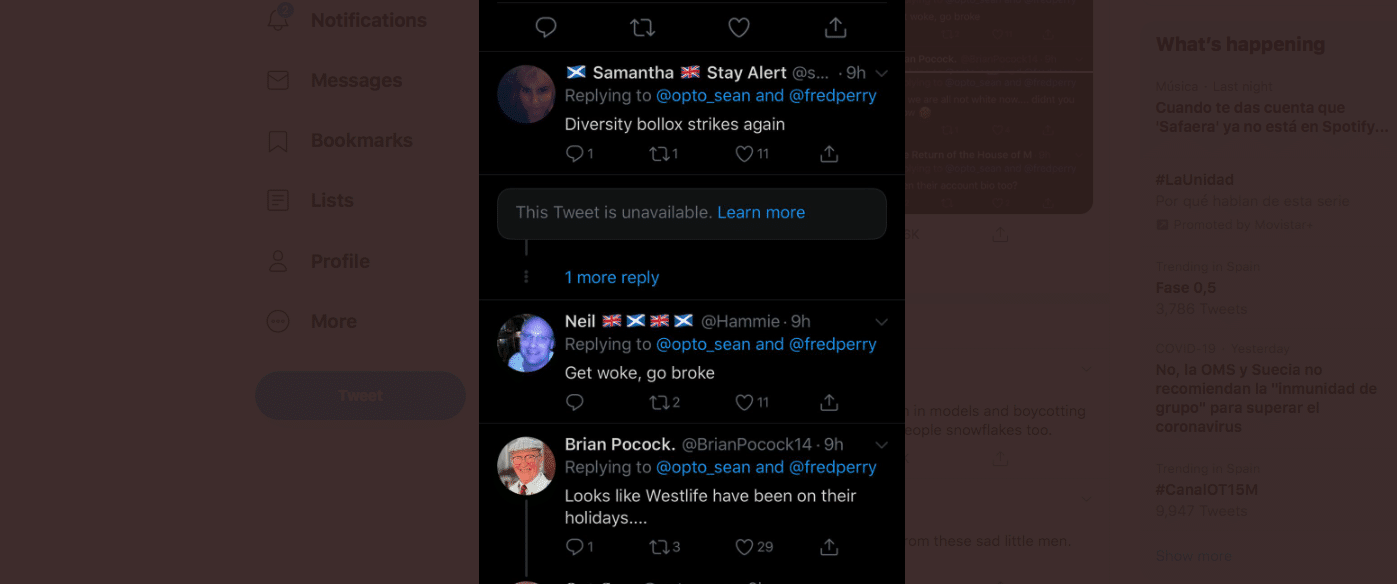 Founded by world tennis champion Fred Perry in 1952, the brand has been used by several British subcultures since its inception. Its polo shirts, parkas and Harrington jackets have long been associated with the Mod, Ska and Northern Soul scenes, as well as the Skinheads, all known as multiethnic and multicultural movements.
Although the original Skinheads denounced fascism, the group split in the 1970s when a subsection of its members moved to the extreme right and joined the British National Front. Since then, the brand's emblazoned poles have been adopted by the fascists not only in the United Kingdom but around the world.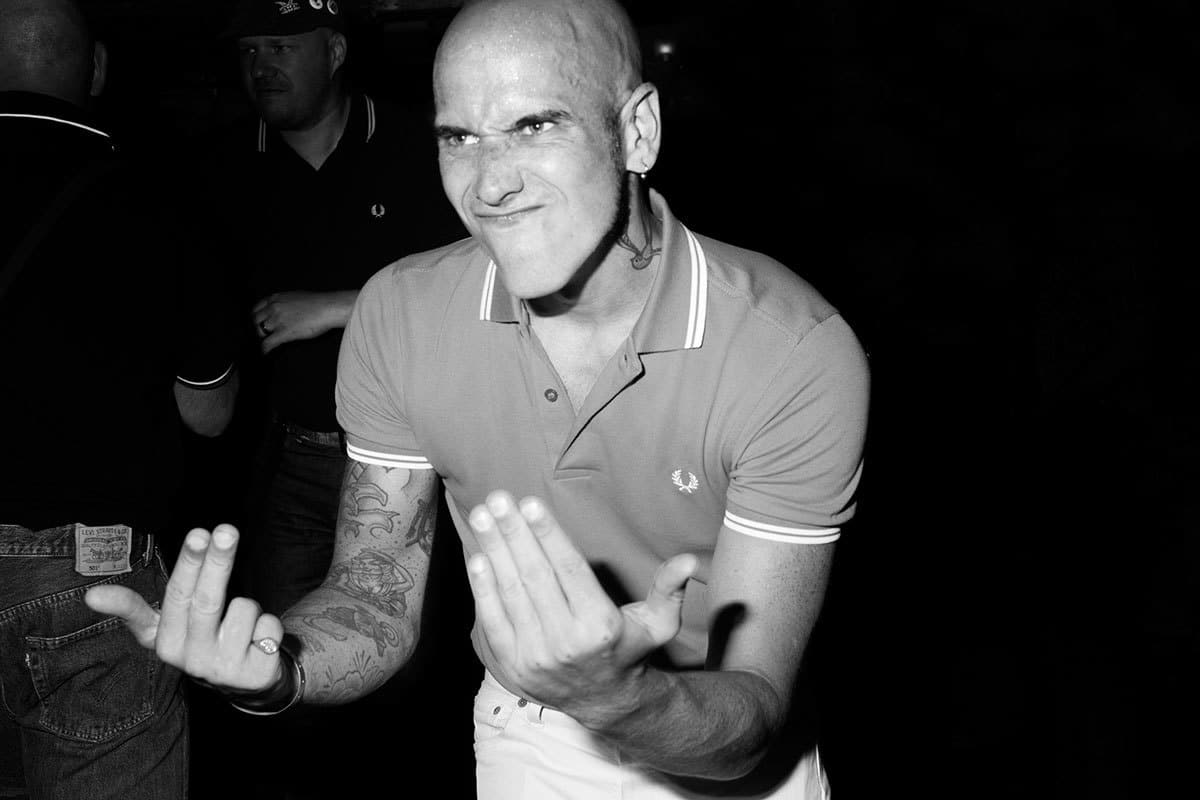 Over the years, Fred Perry has condemned these fascists and their views. In 2017, in response to images of the extremist American group Proud Boys wearing their polo shirts, Fred Perry's president, John Flynn, told GQ "a little investigation into Fred the man would reveal a lot". "Fred was the son of a working class socialist MP who became a world tennis champion at a time when tennis was an elitist sport. He started a business with a Jewish businessman from Eastern Europe. It's a shame we even have to answer questions like this. No, we don't support the ideals or the group that you speak of. It is counter to our beliefs and the people we work with", continuó.
Not surprisingly, a large number of Fred Perry fans counterattacked the racist tweets that had been published earlier. "Fred Perry has always been important to me because he represents unity and diversity," says one user. Another comments "imagine yer da throwing away your Fred Perry because there's not enough white people in the advert. WTF is wrong with people man".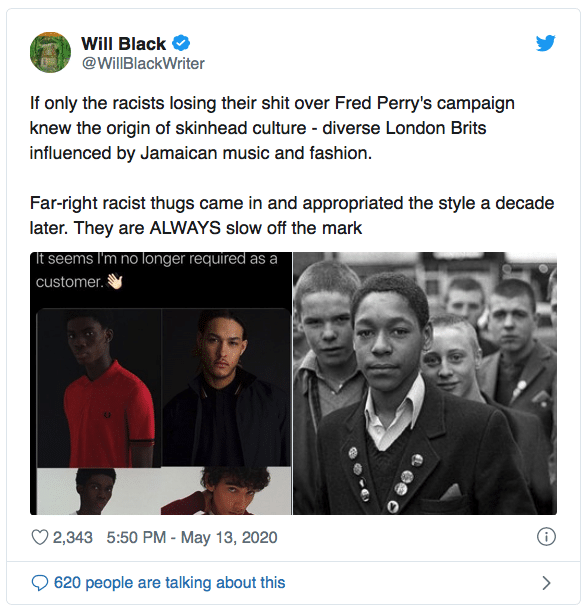 Surely Fred Perry will soon be positioning itself as always in favour of diversity. Meanwhile, you racists can go fuck yourselves.