READ IN: Español
Raf (@rafsimons) wasn't going to let us down, we knew that already. New York (NYFW) hosted the presentation of Simons' new collection that impressed everyone. The drug as a connecting link between all the pieces made the mise-en-scene cross the barrier of fashion to become a complaint.
A message of anger and at some point grief with the problems that the drug is causing, above all, in American youth. Raf has decided to denounce as he knows best: through clothes.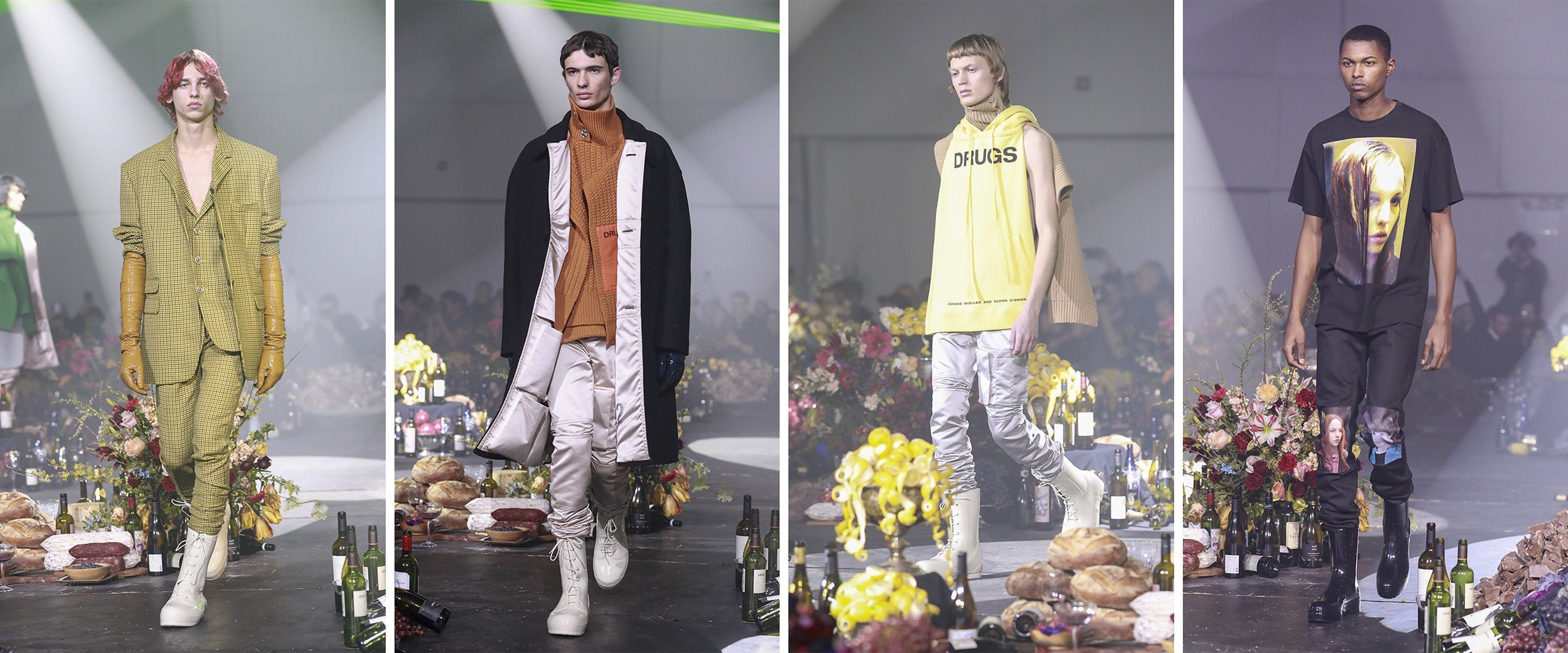 Remains reminiscent of Raf's latest collection for Jil Sander in coats and floral motifs were mixed with the word "Drugs" or LSD, XTC or GHB in trousers. A collection that breathes the essence of the brand and that exalts the figure of Christiane F., from the film – Wir Kinder vom Bahnhof Zo -, heroin addict and drug addict of the late seventies in Berlin in order to delve into the denunciation.  German drama characters are printed on the garments increasing the emotional and conceptual burden beyond the typographical message. Put face to a problem makes it human, and Simons knows that.
Raf Simons | Men Fall 2018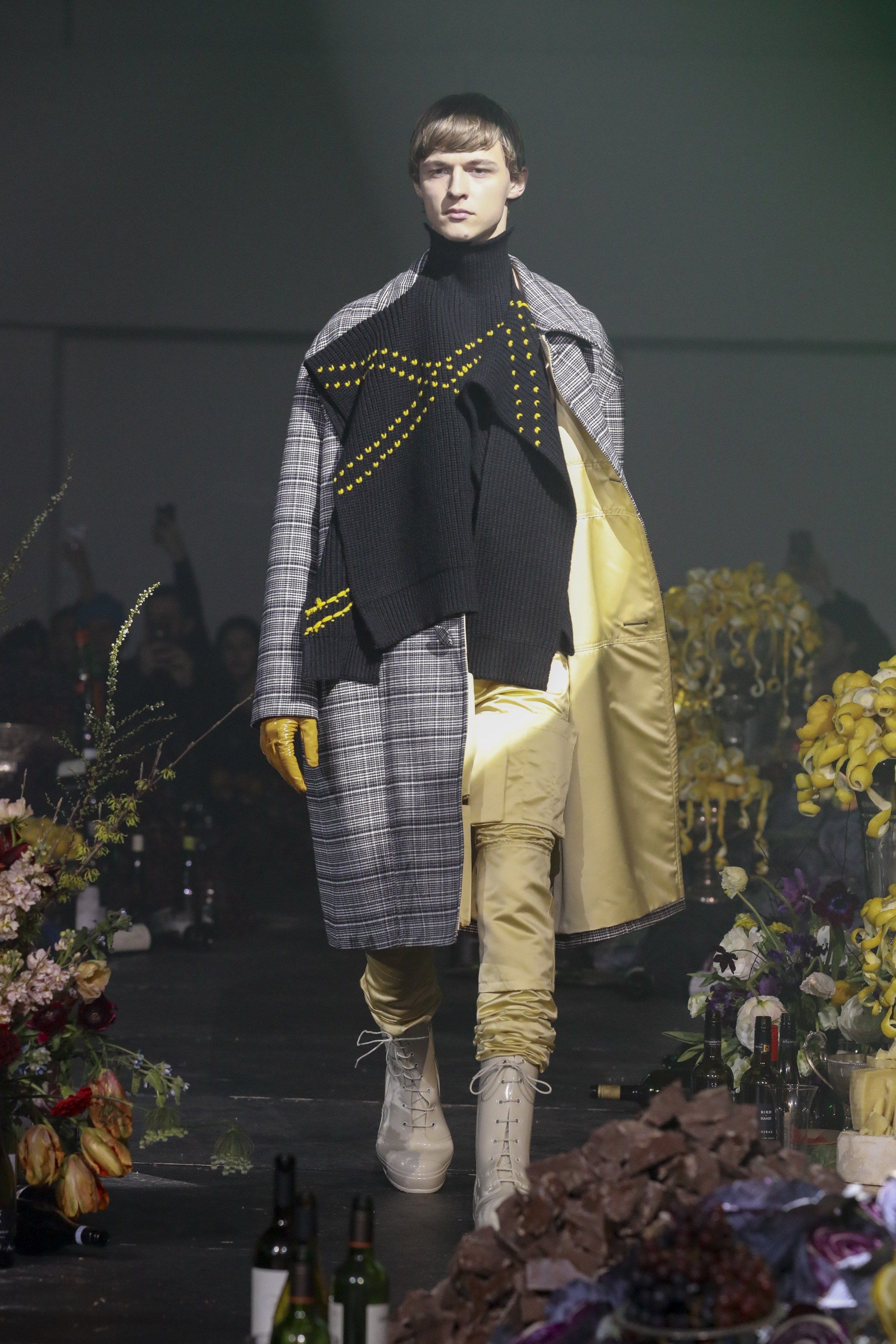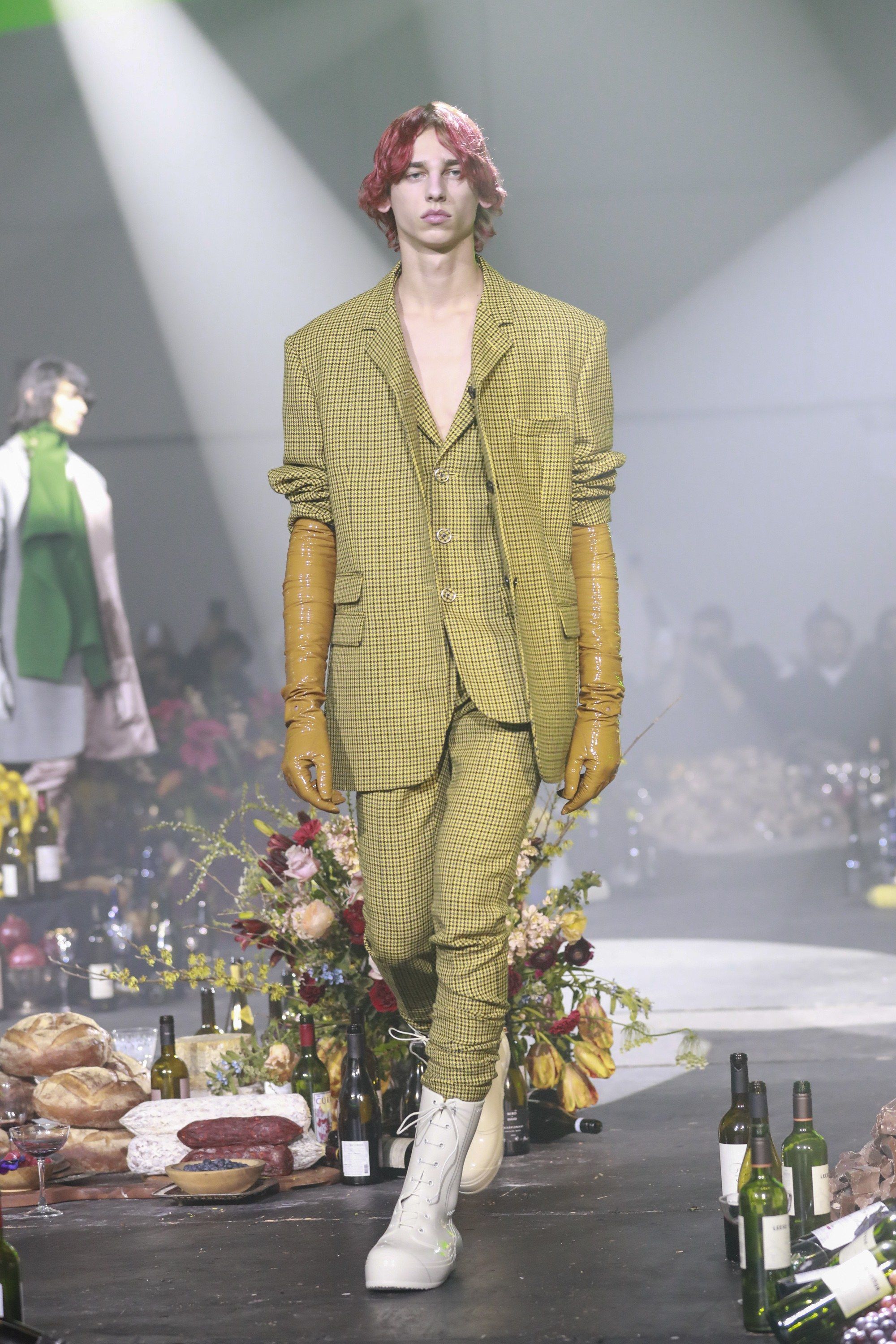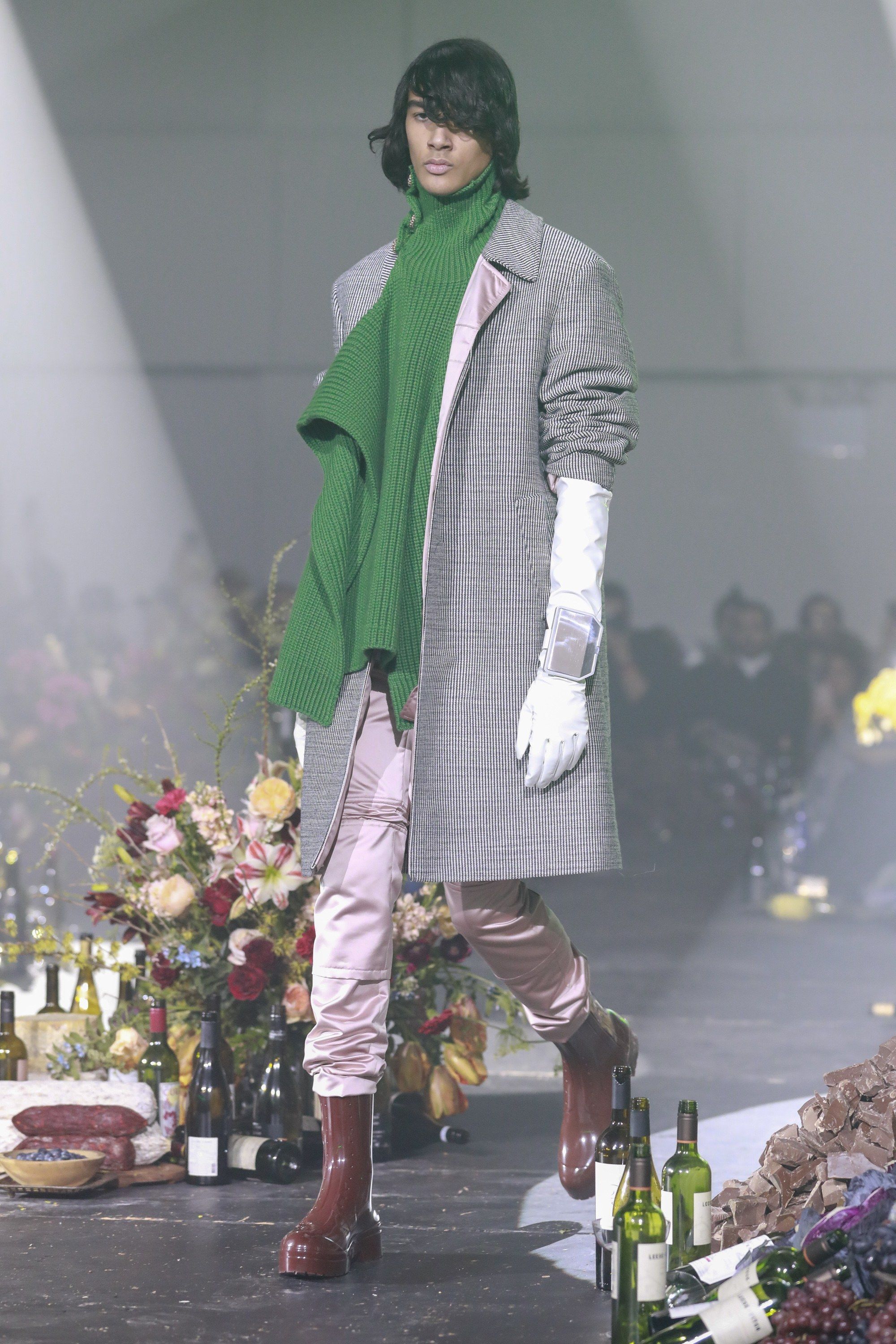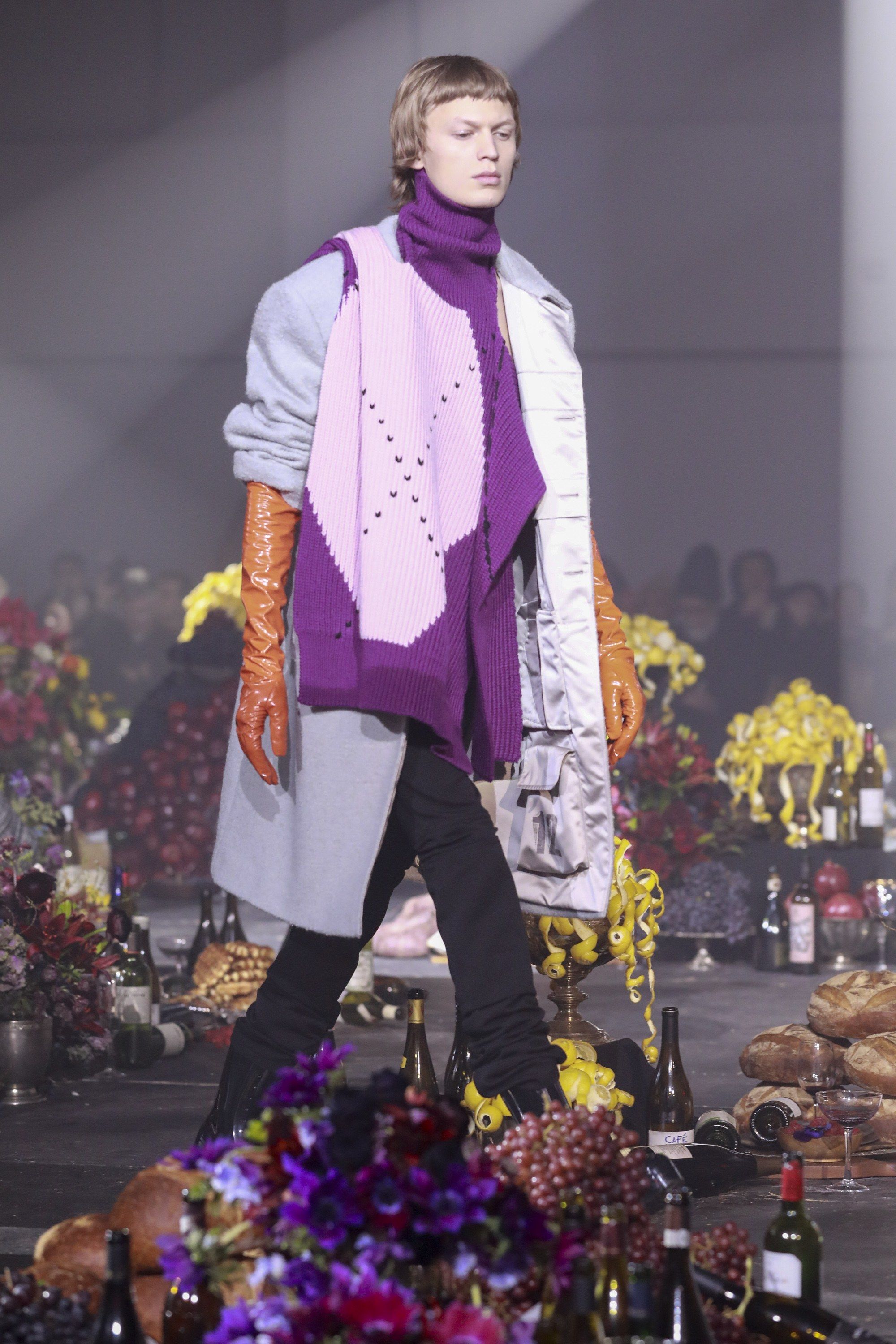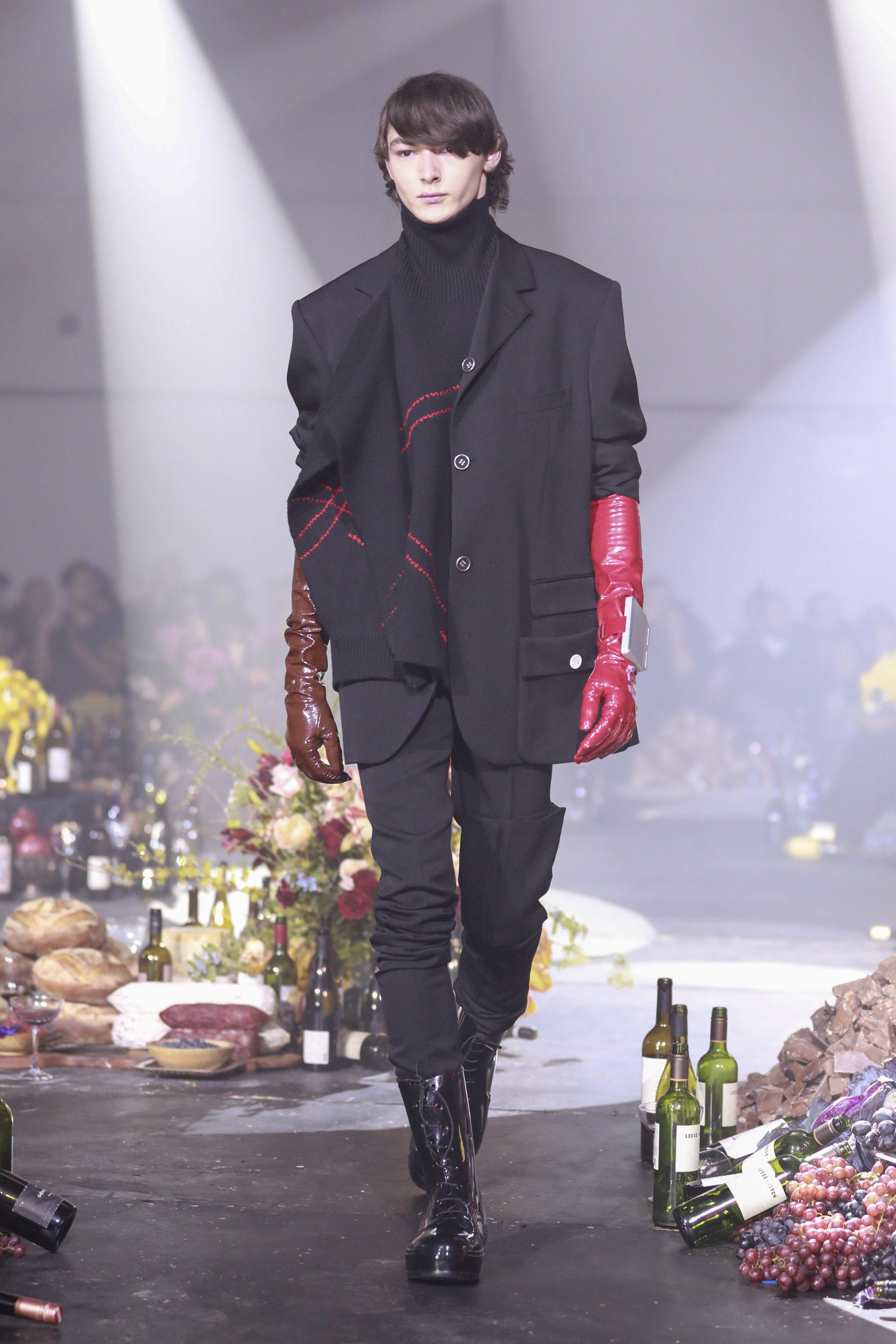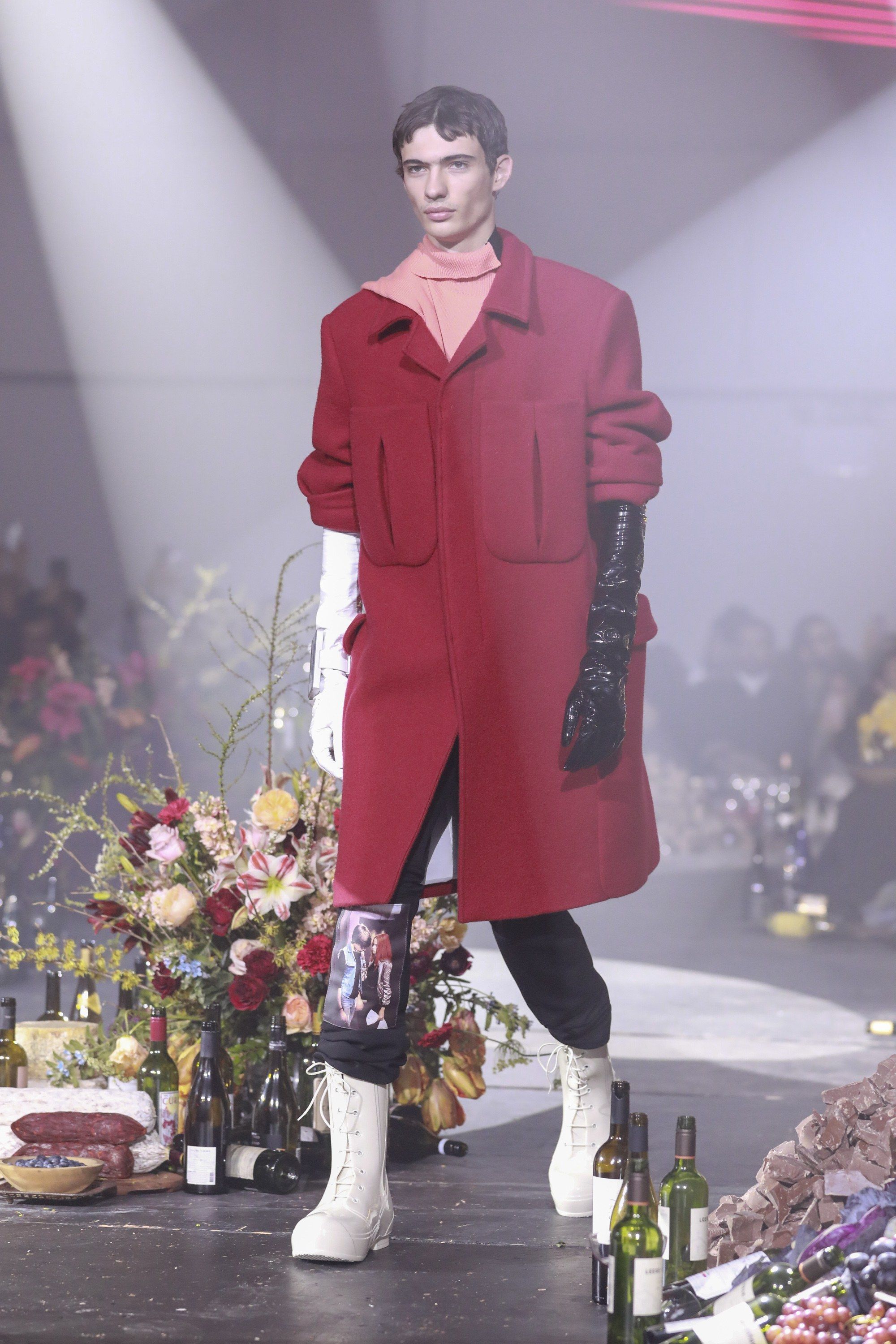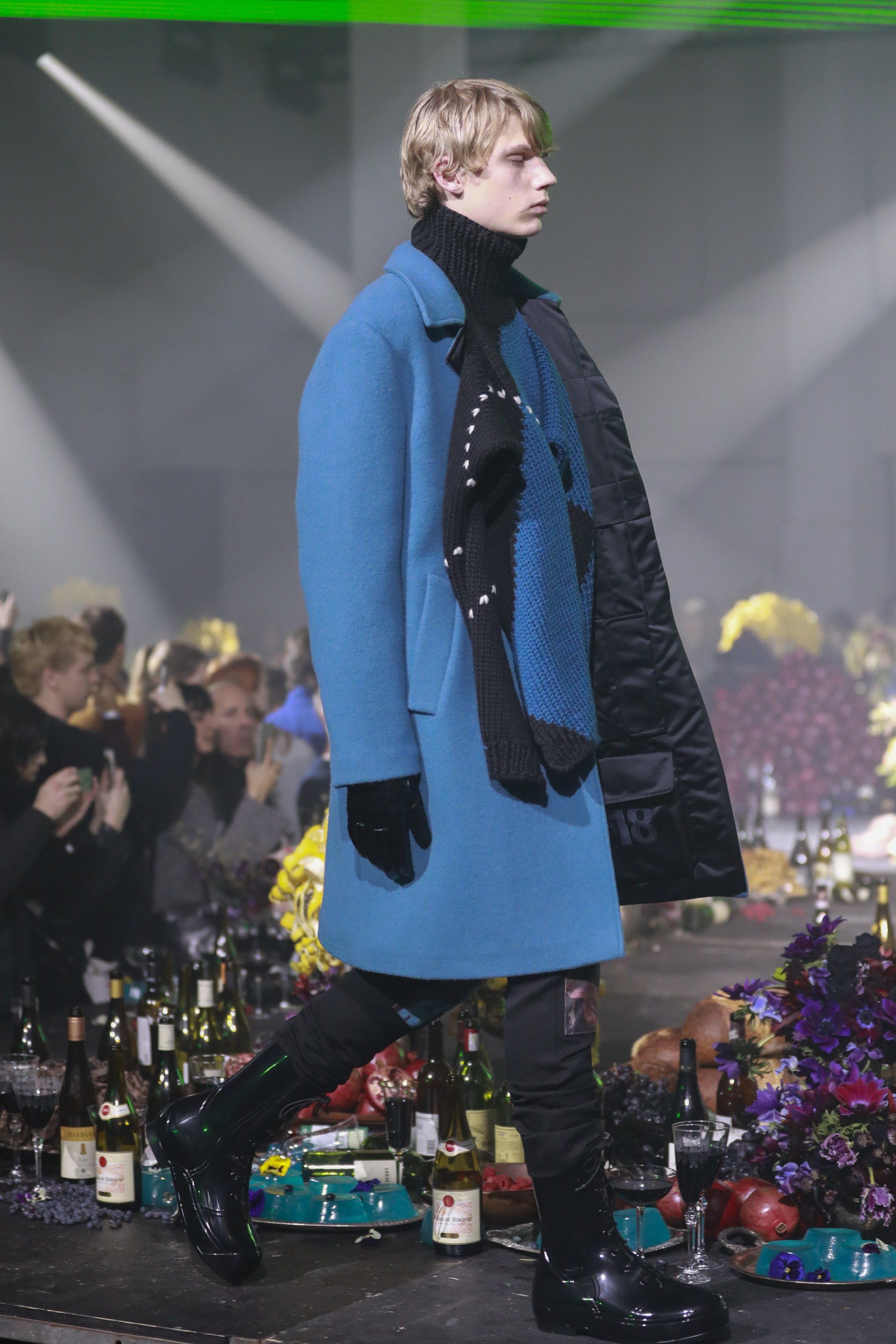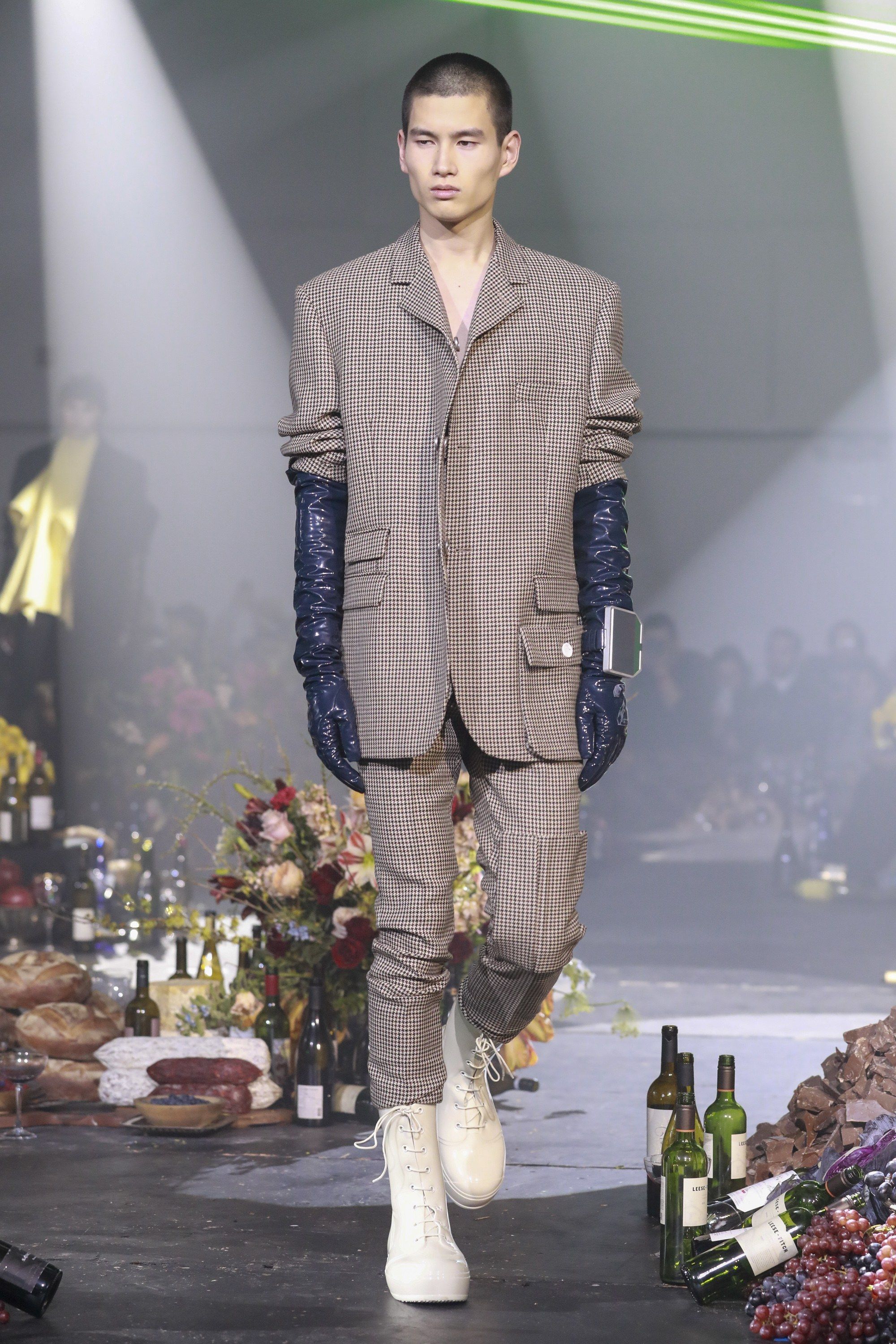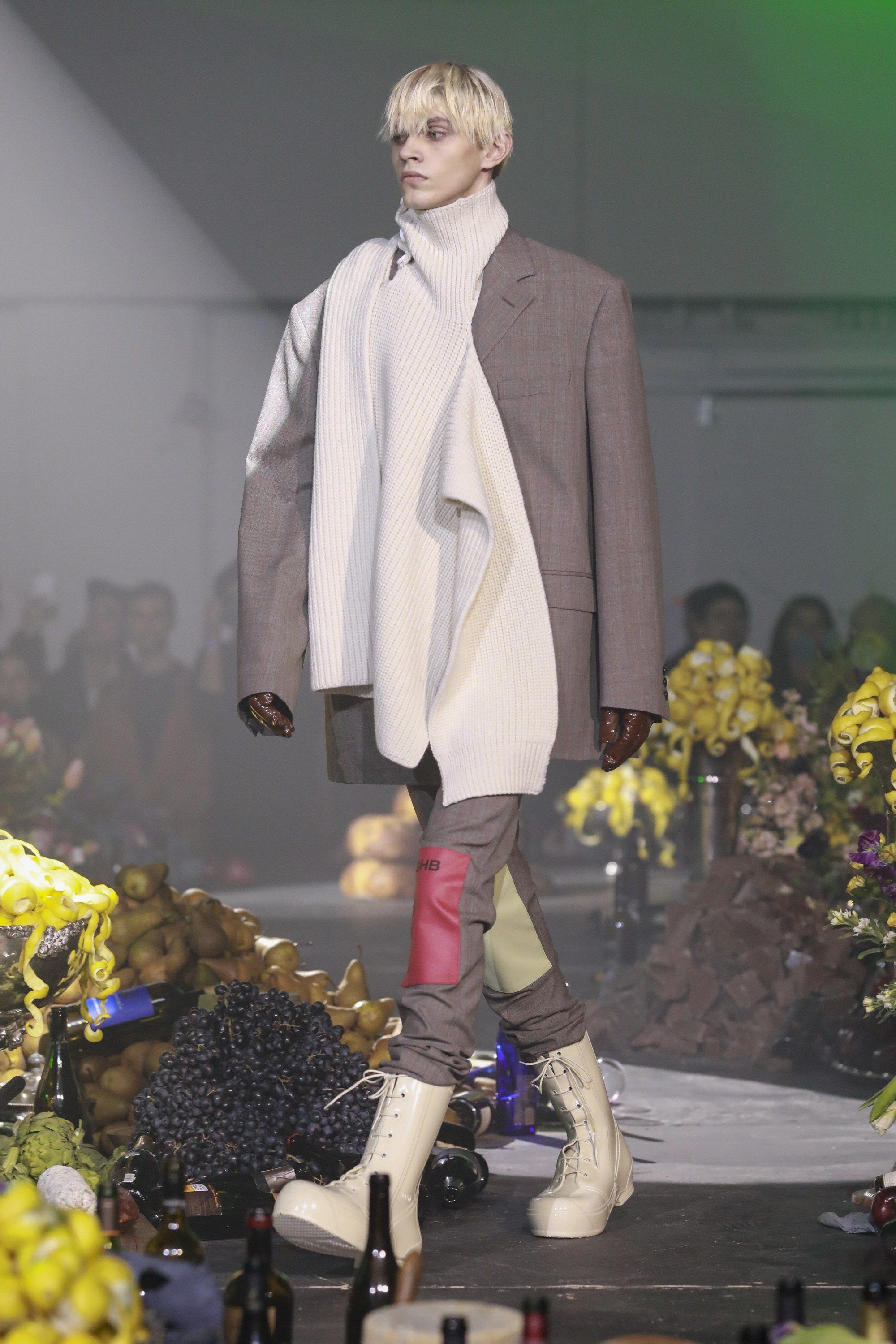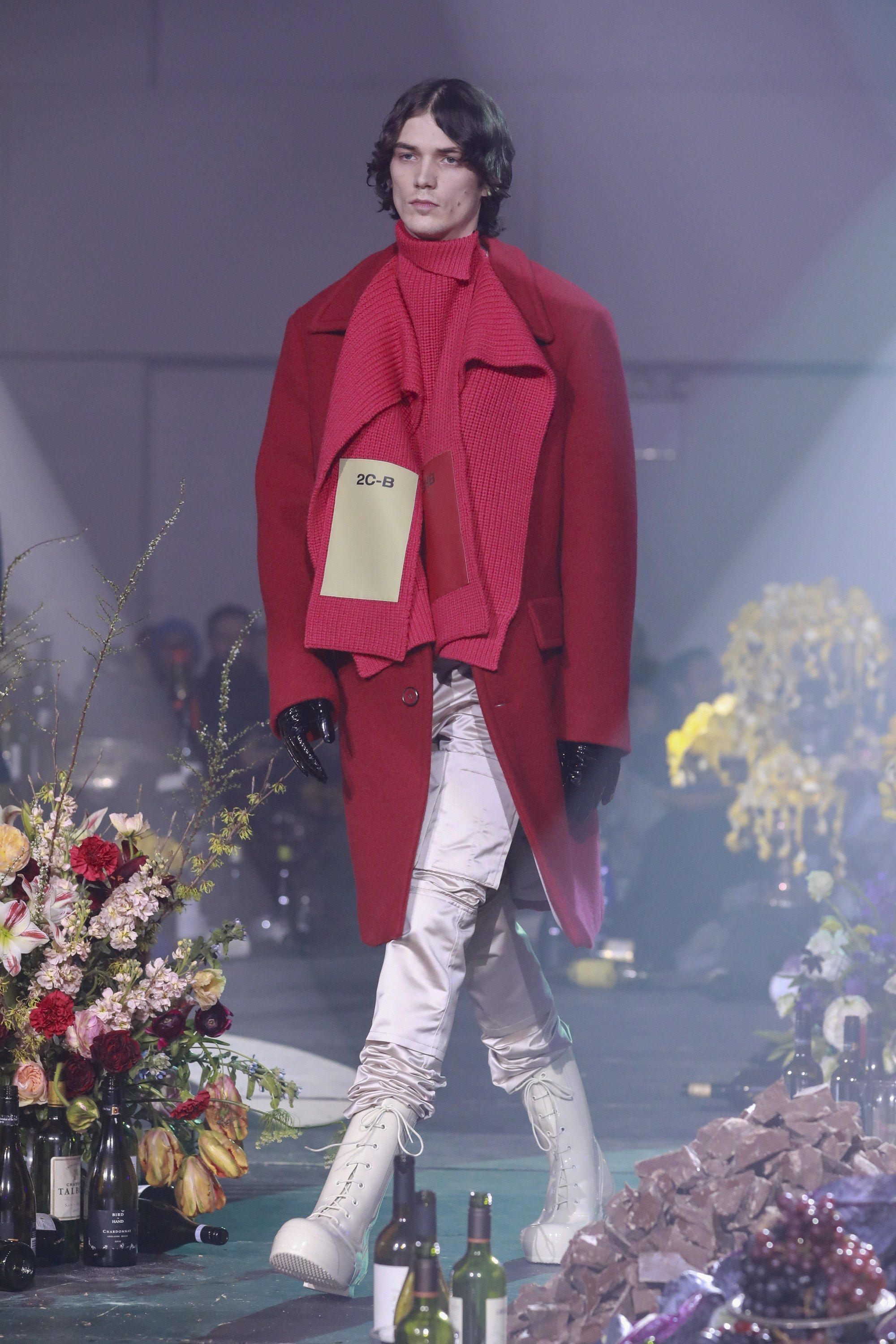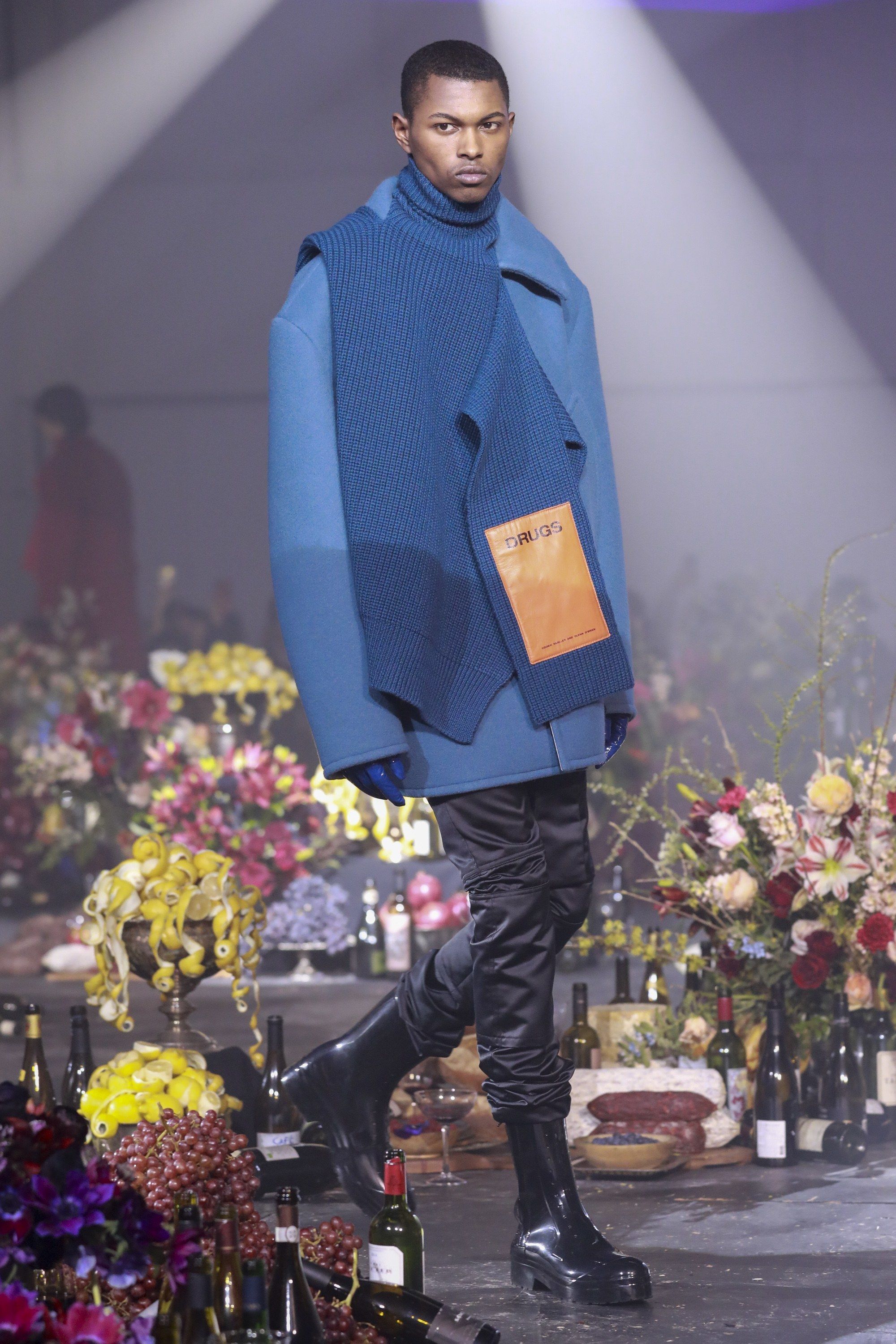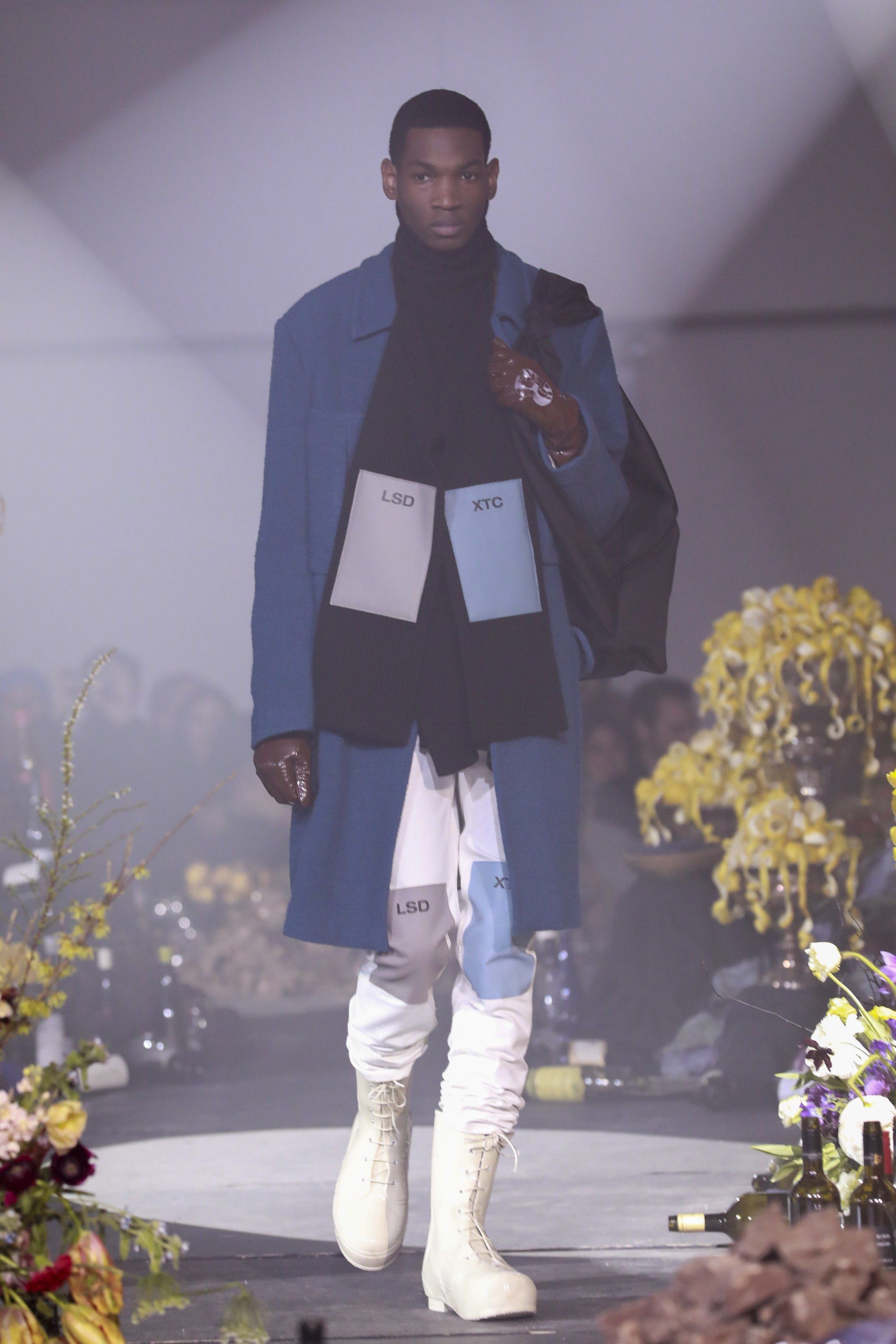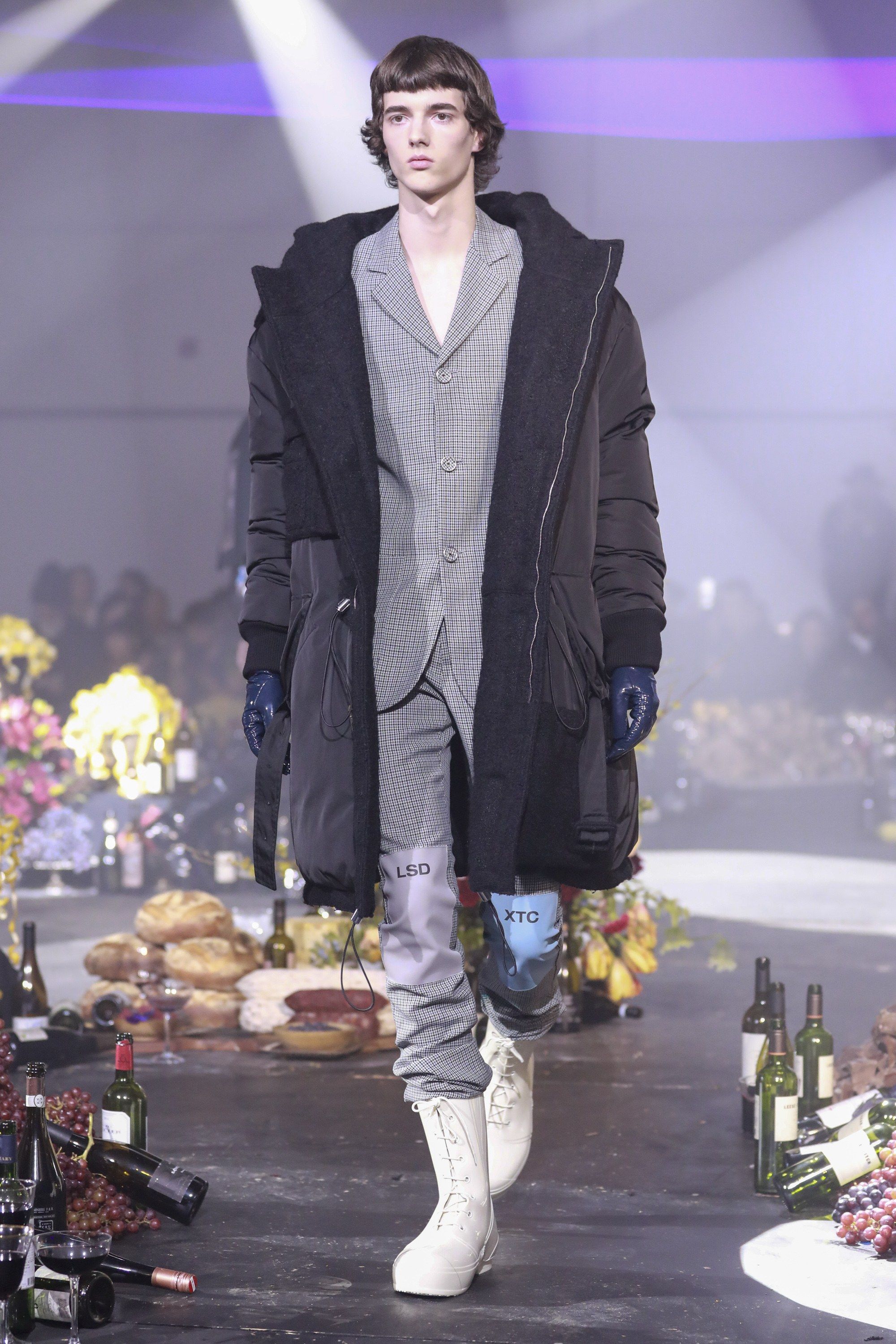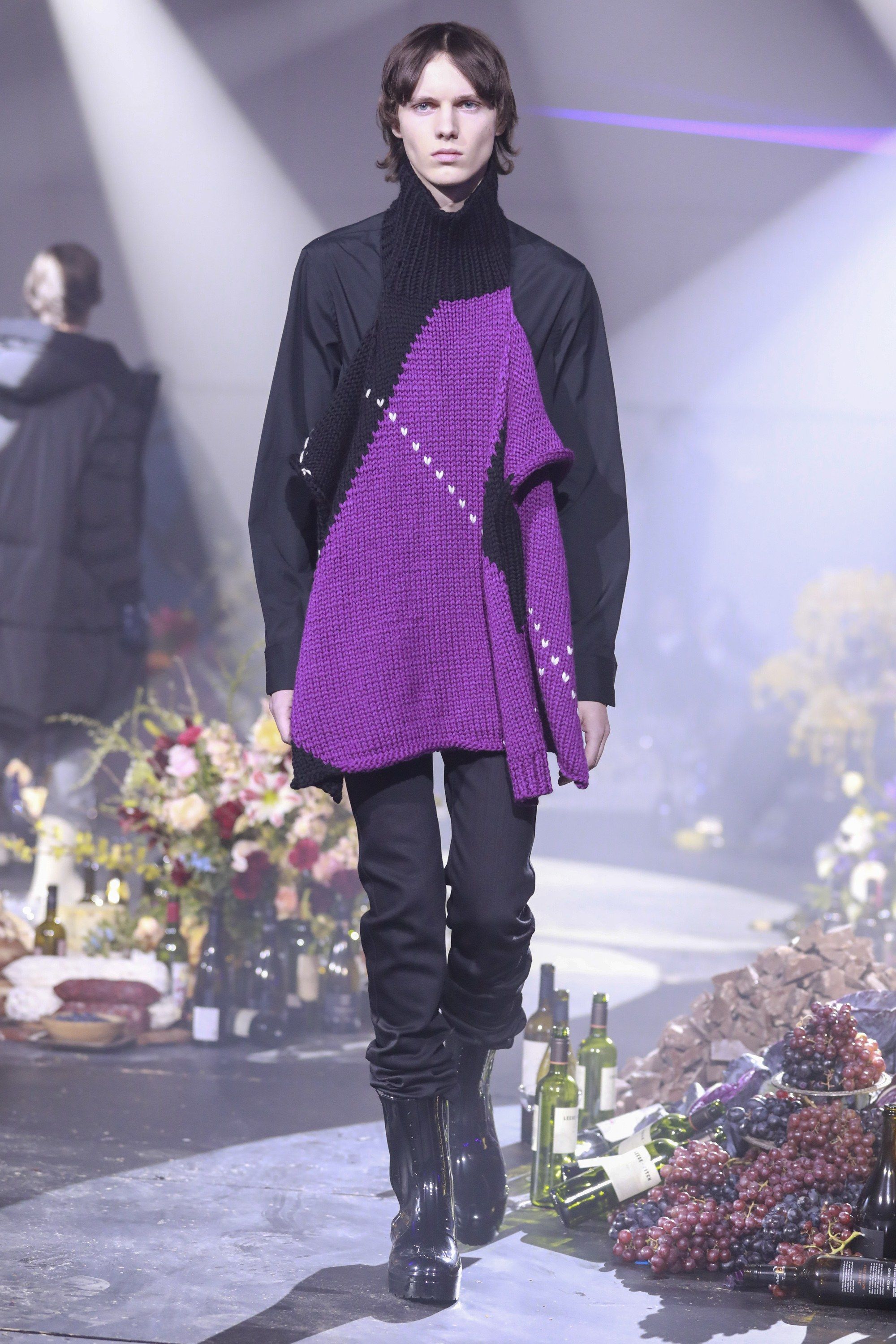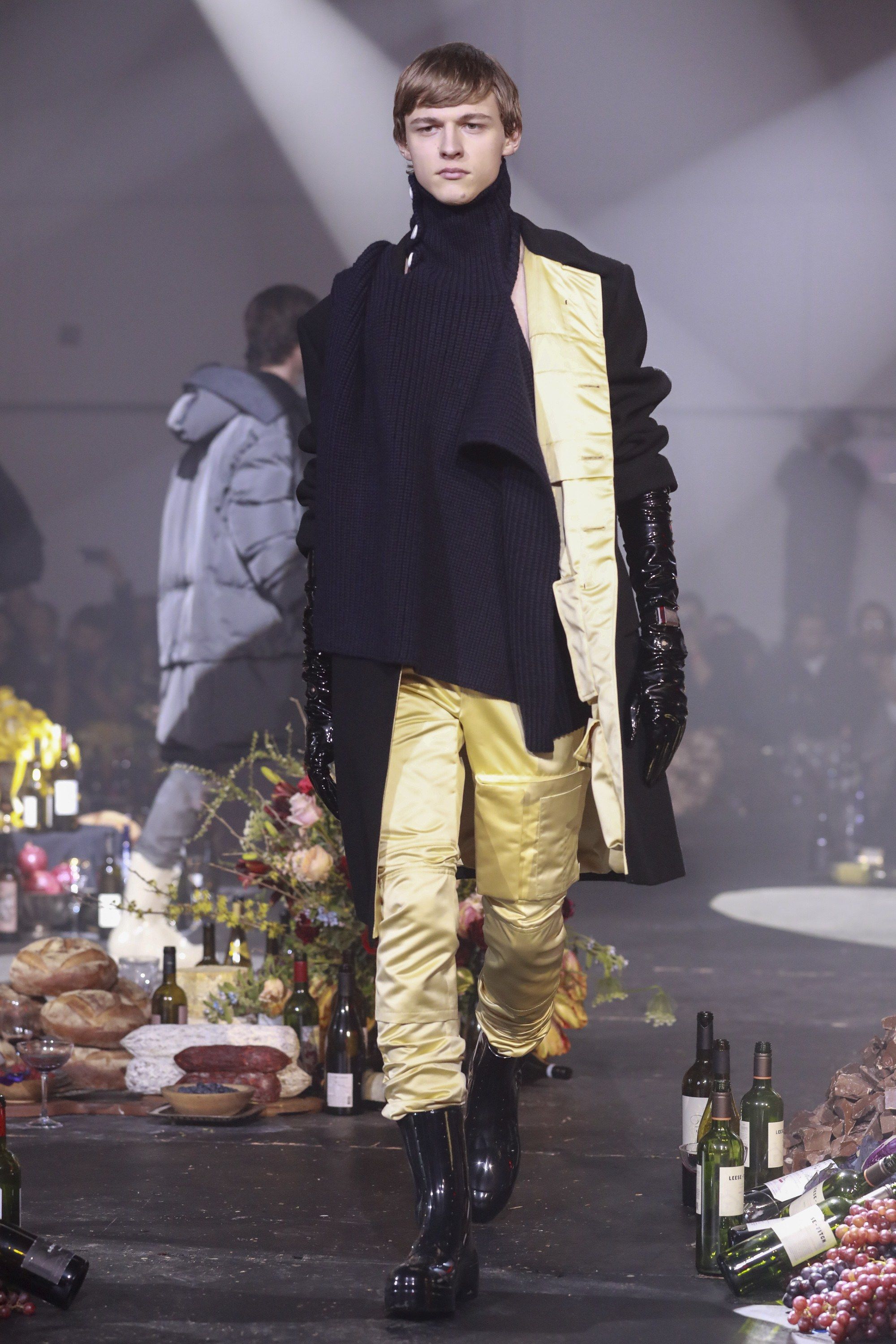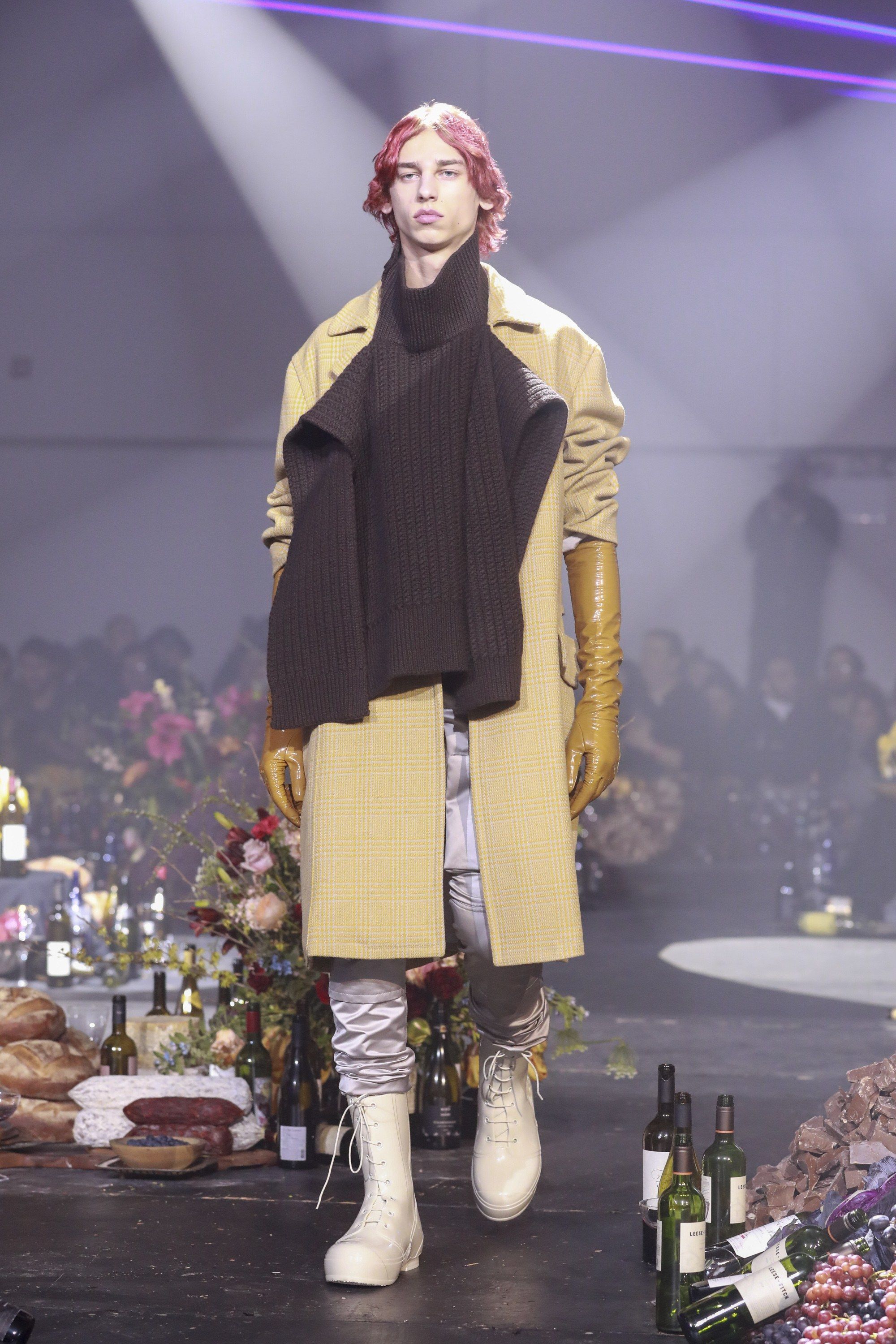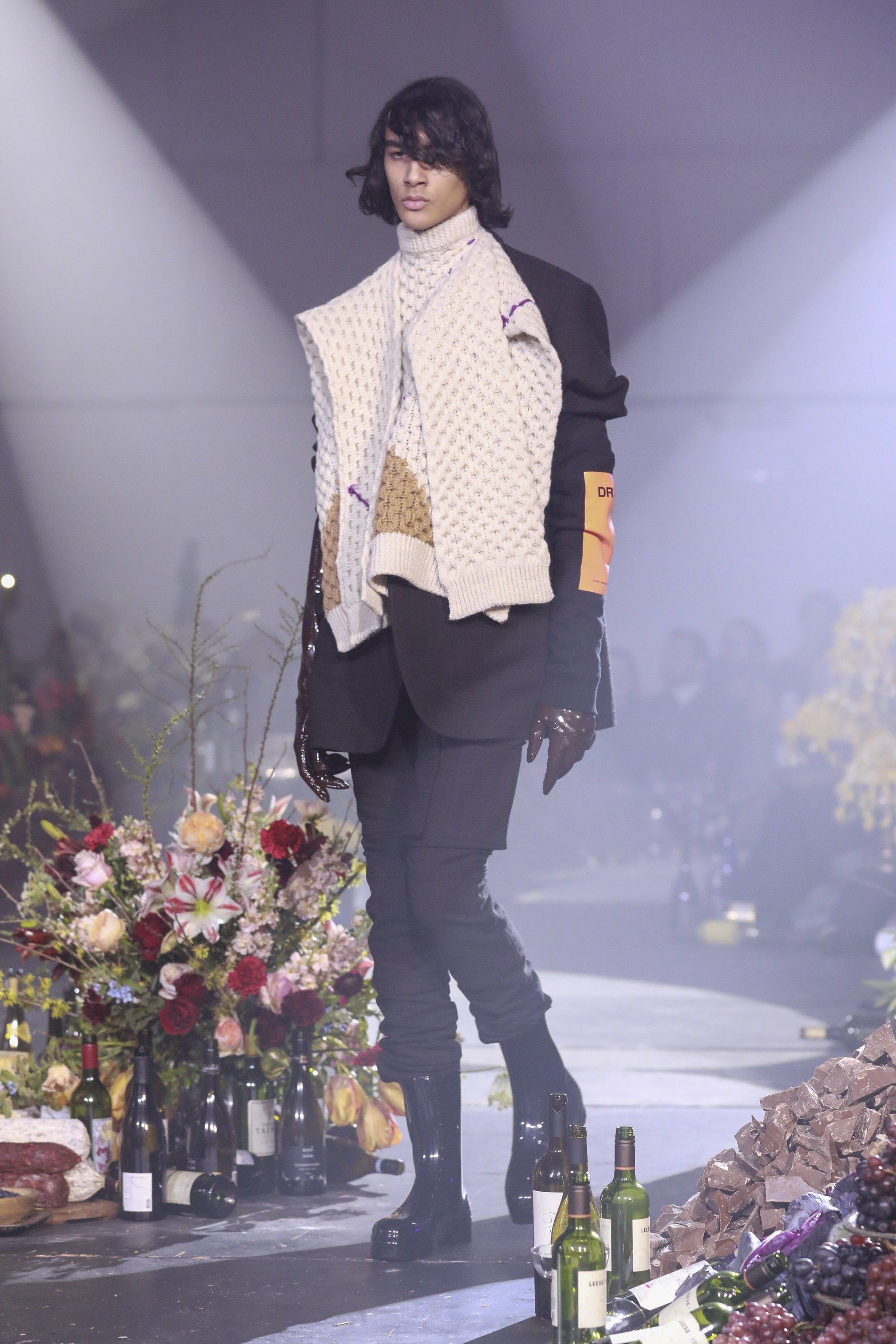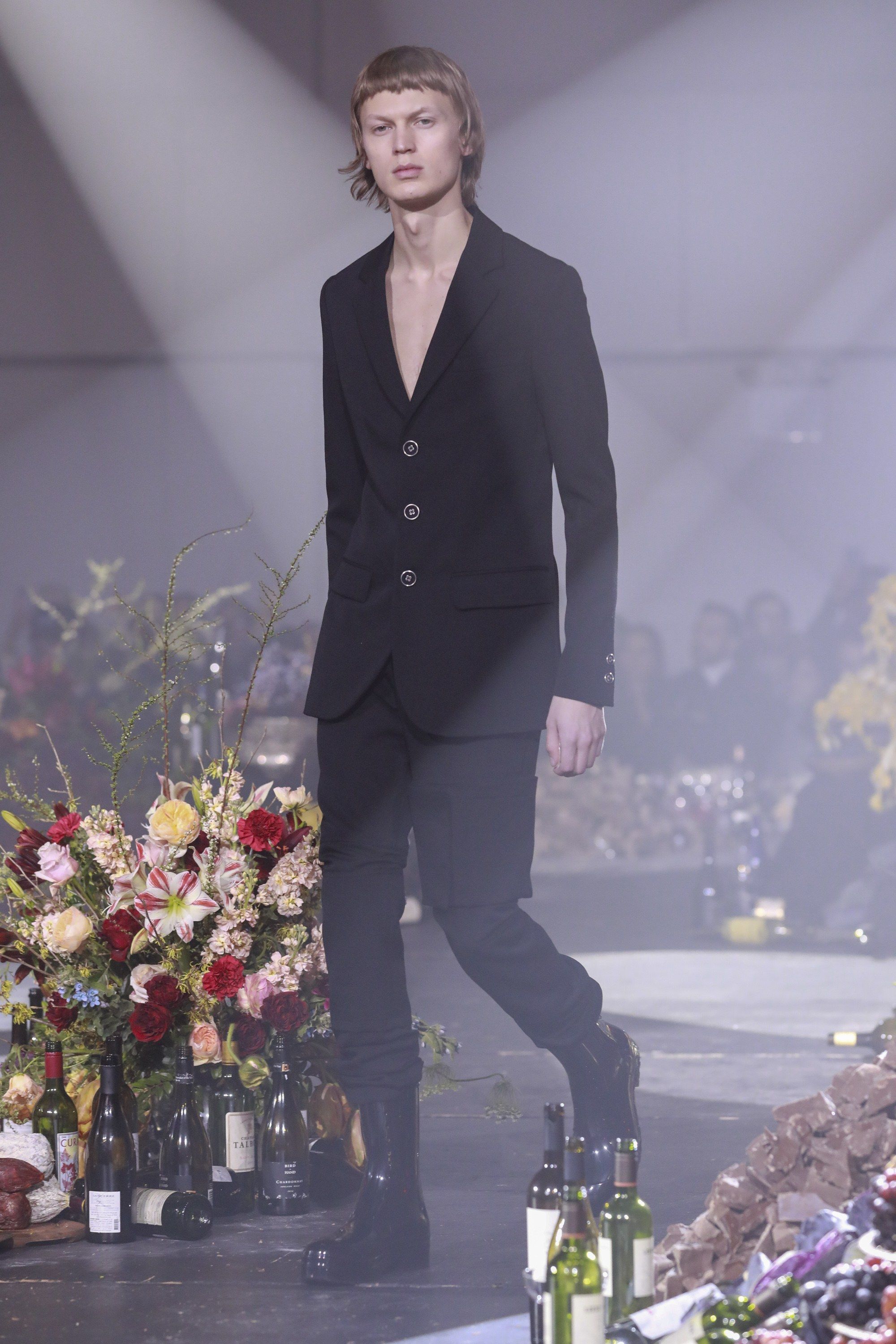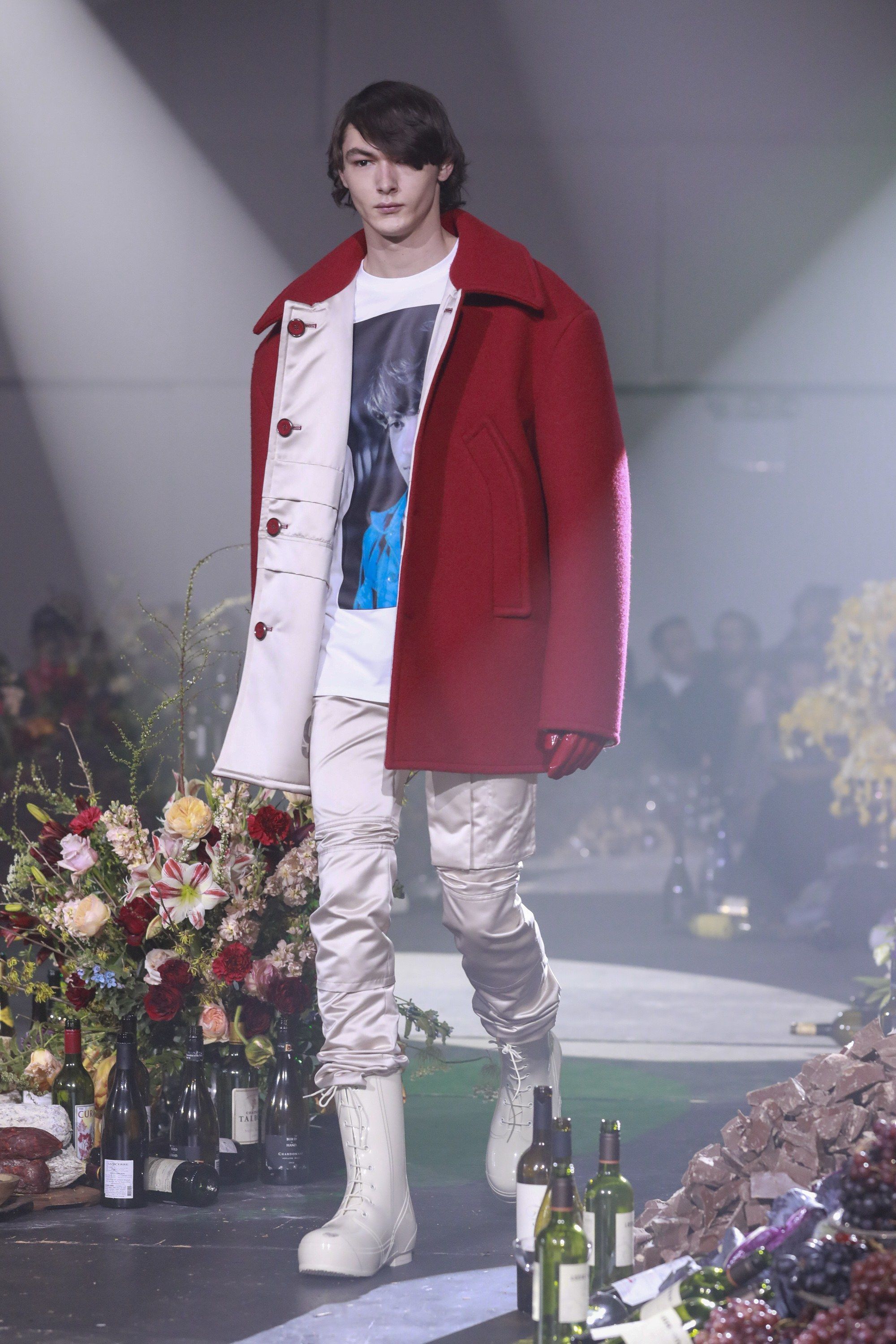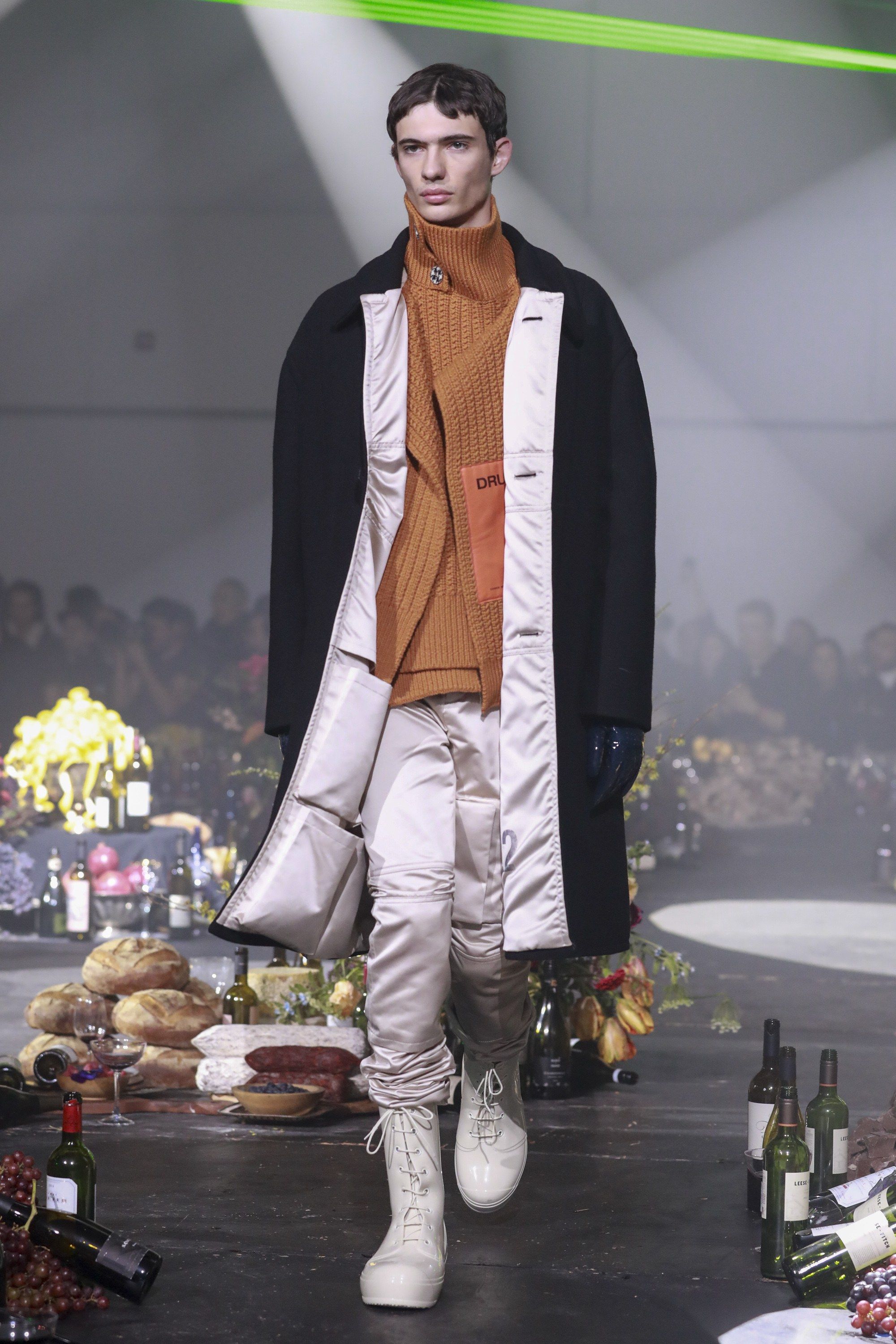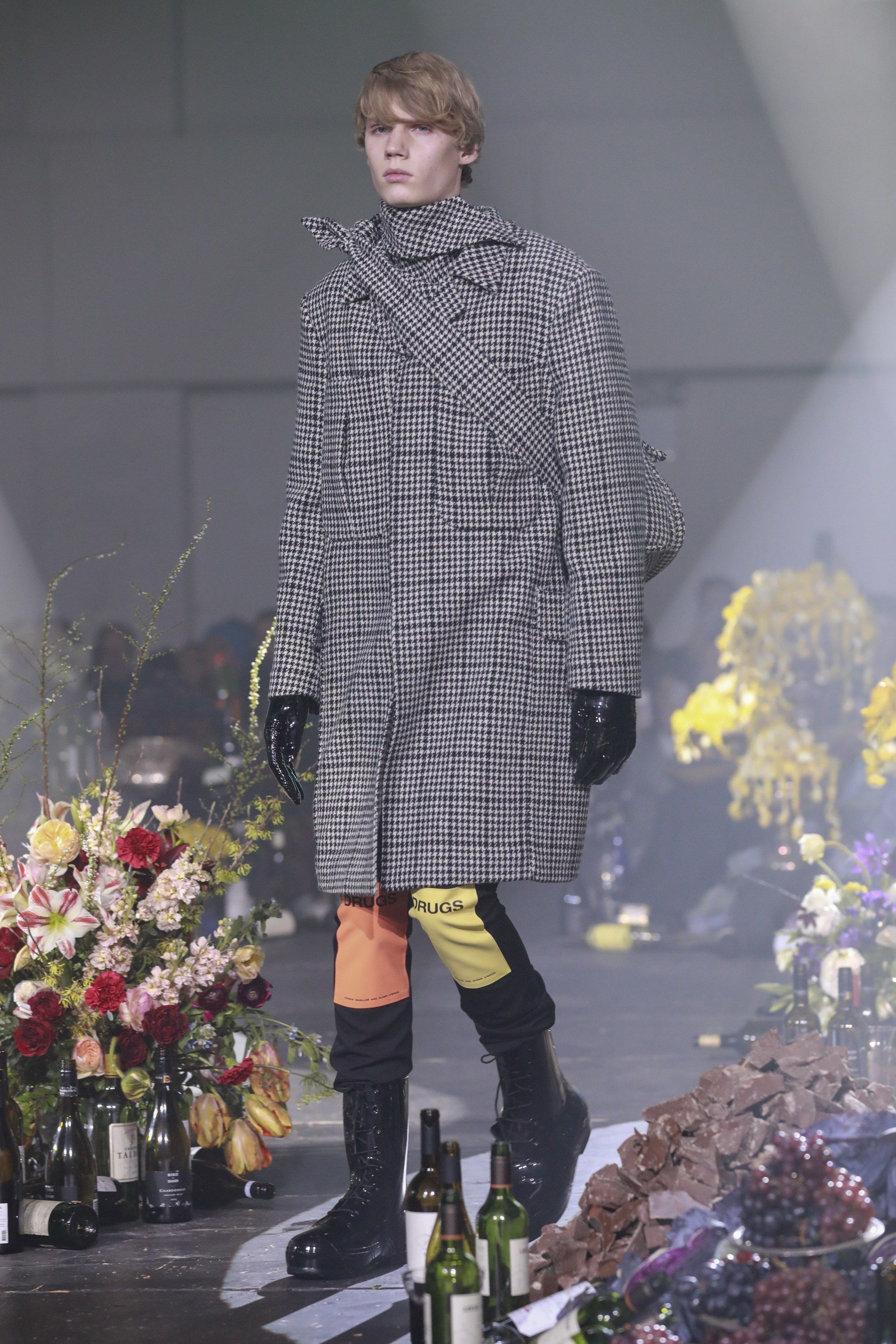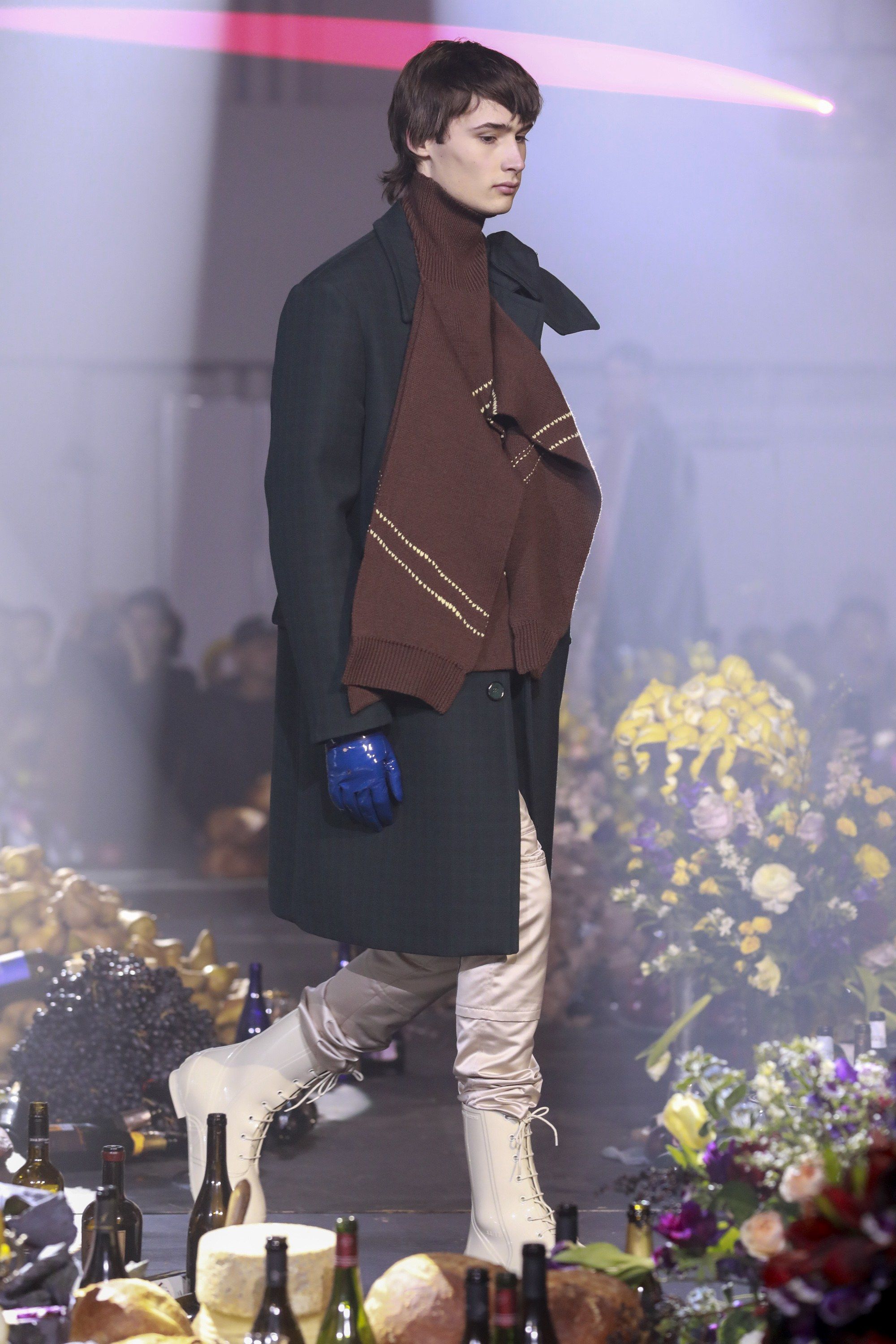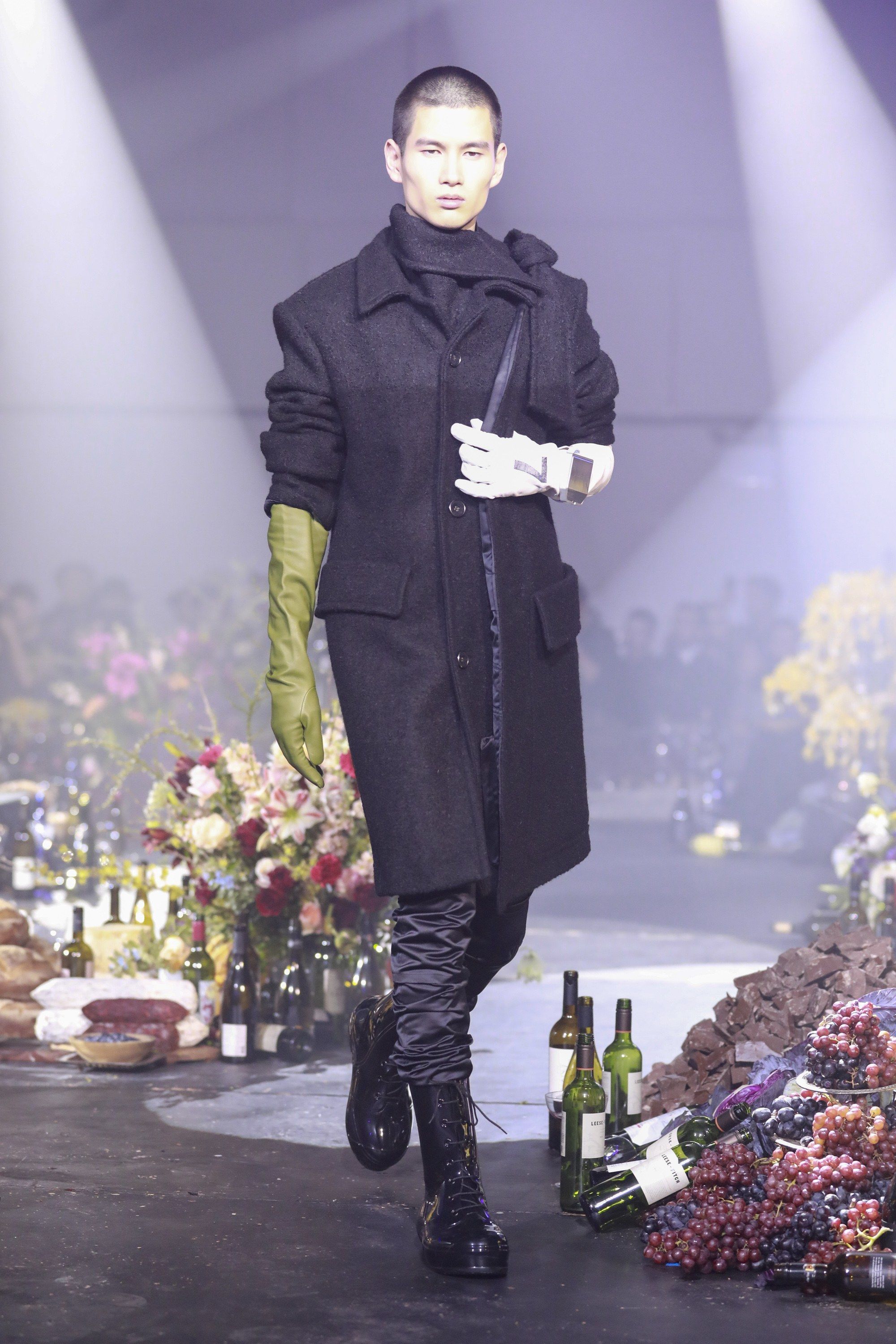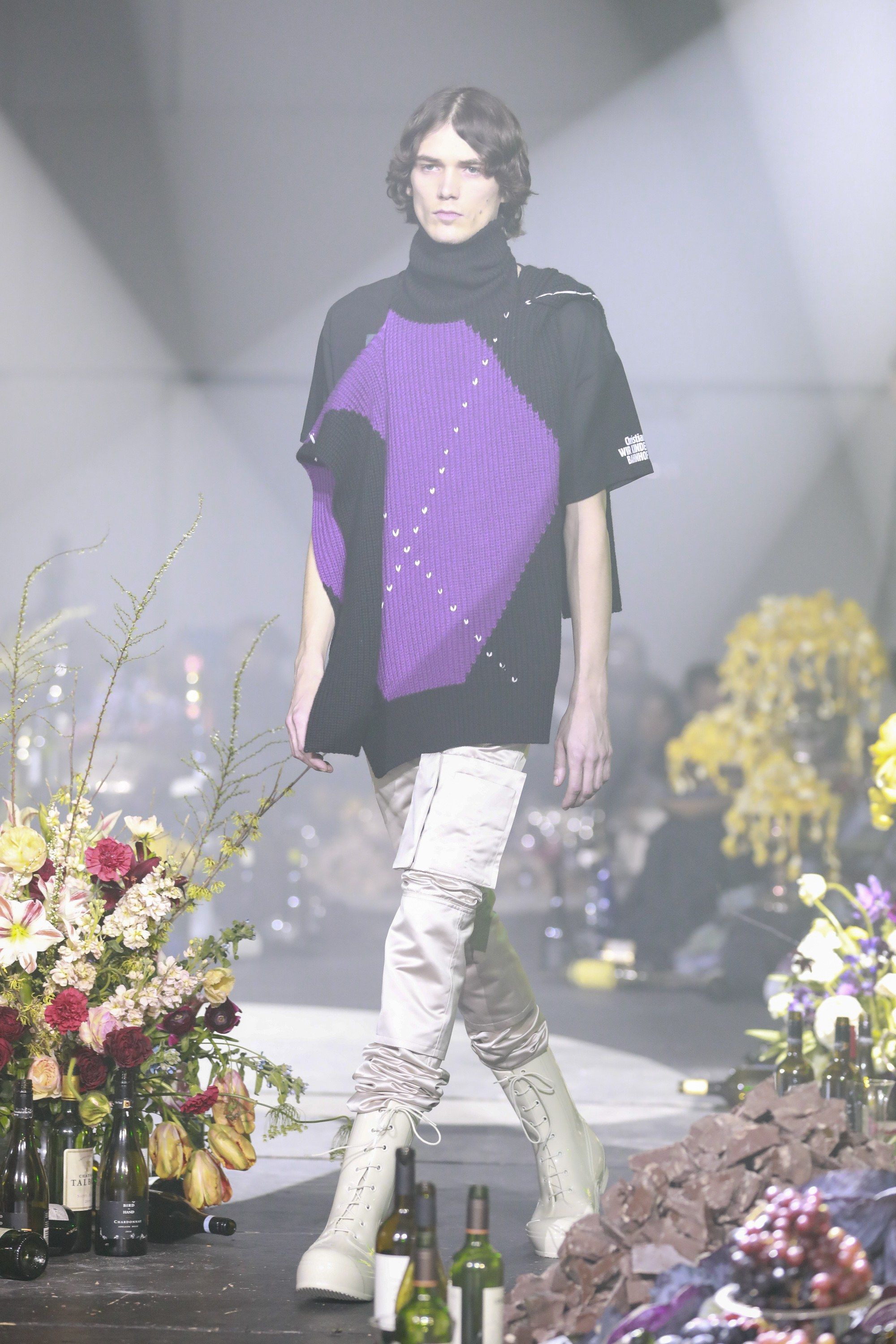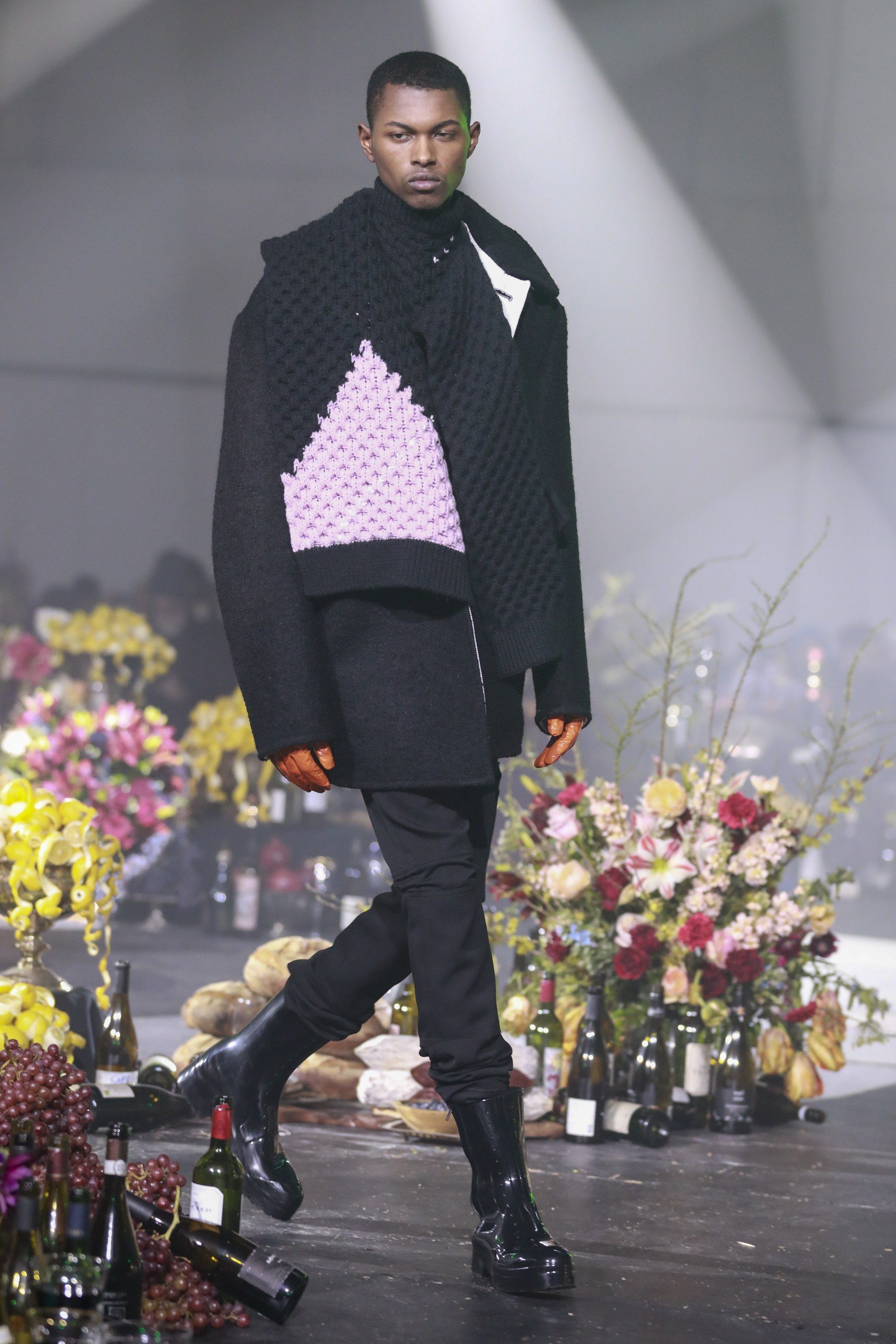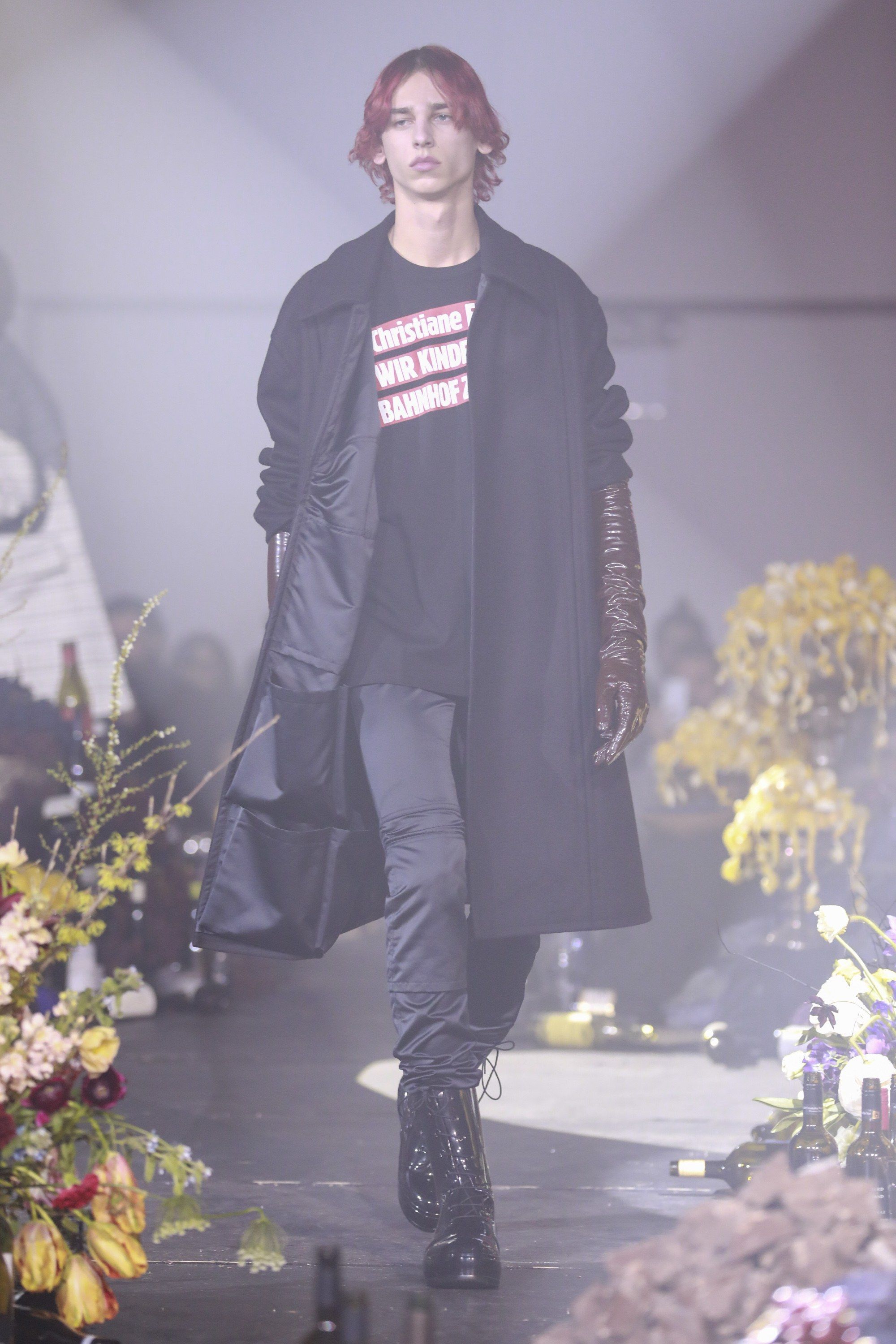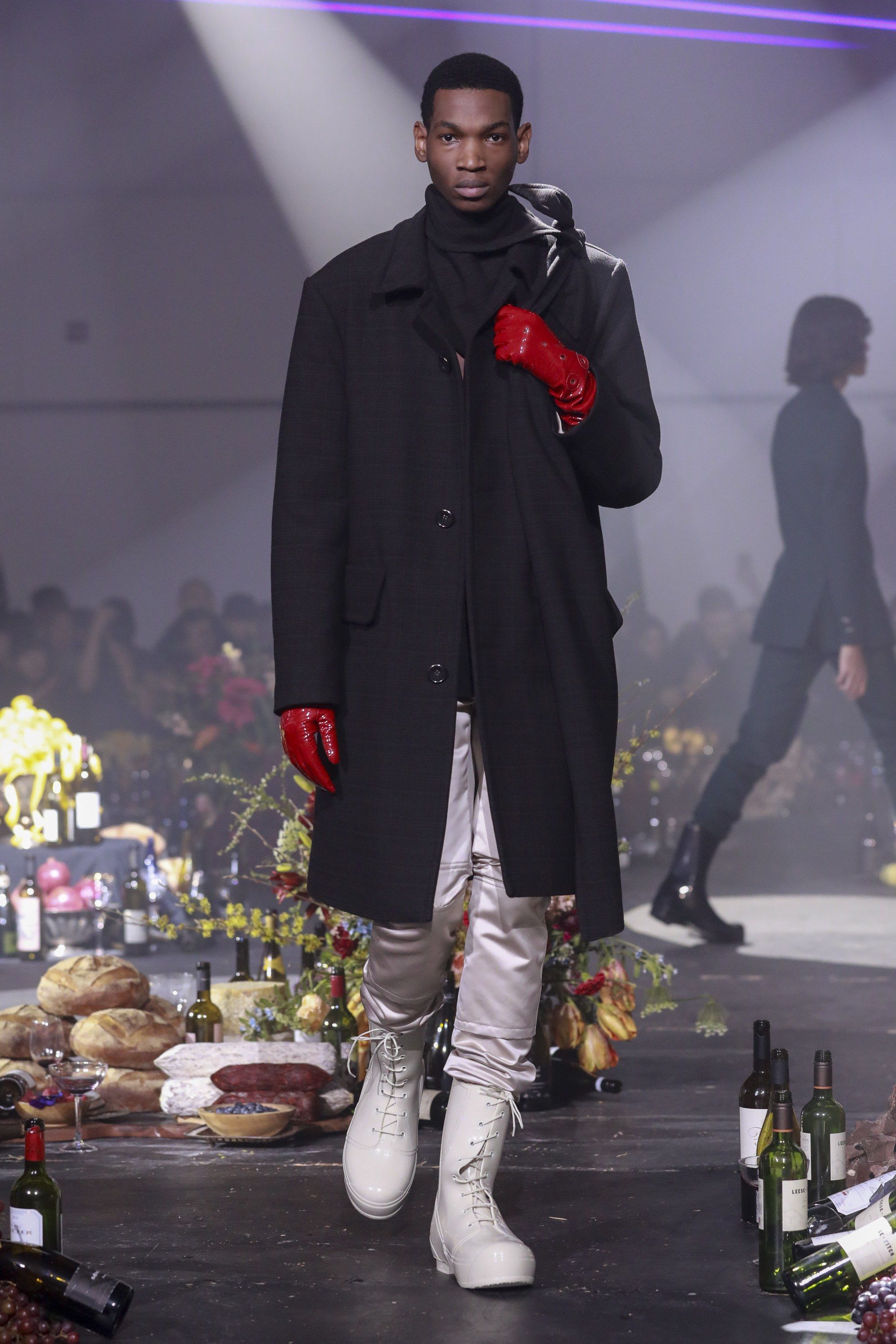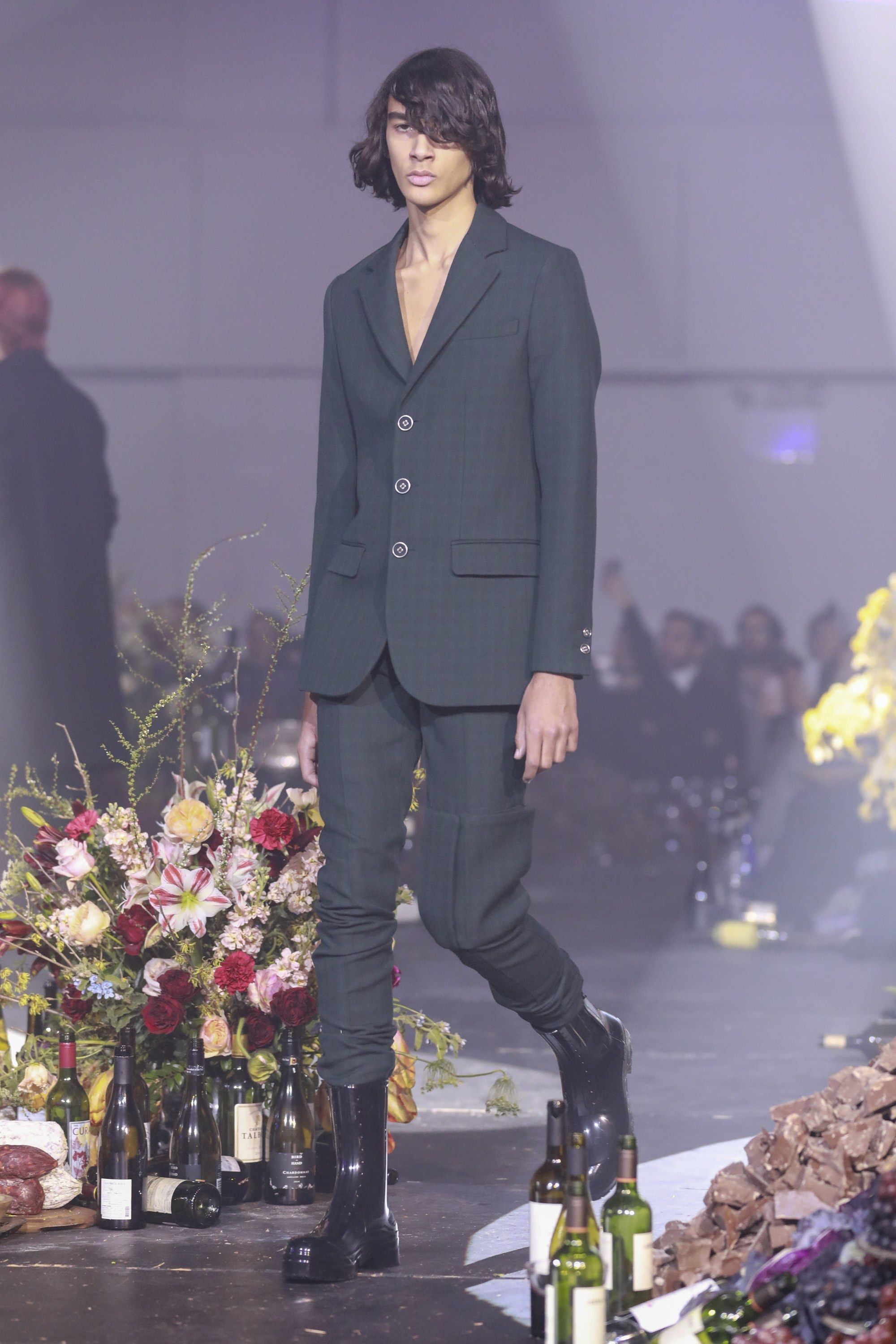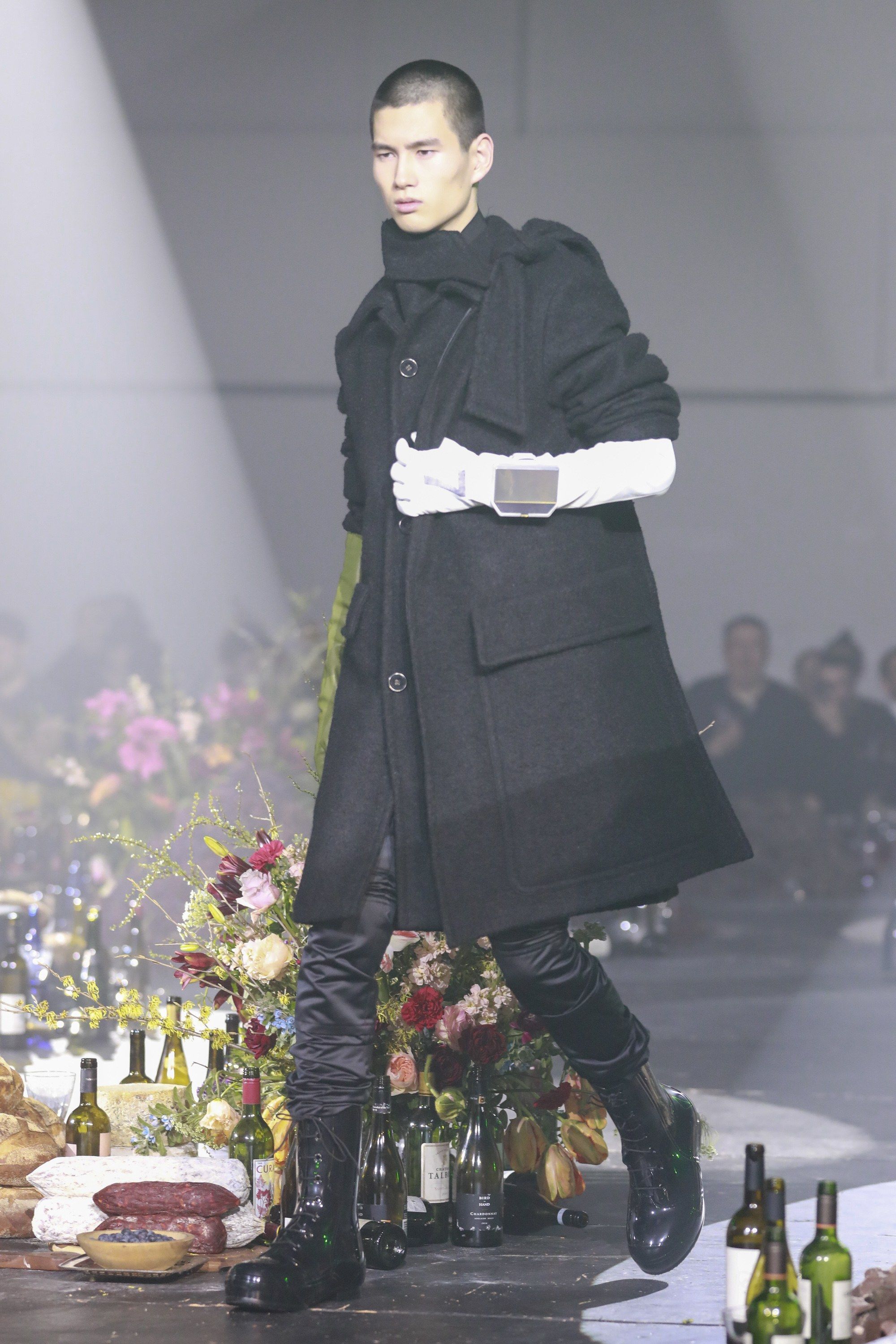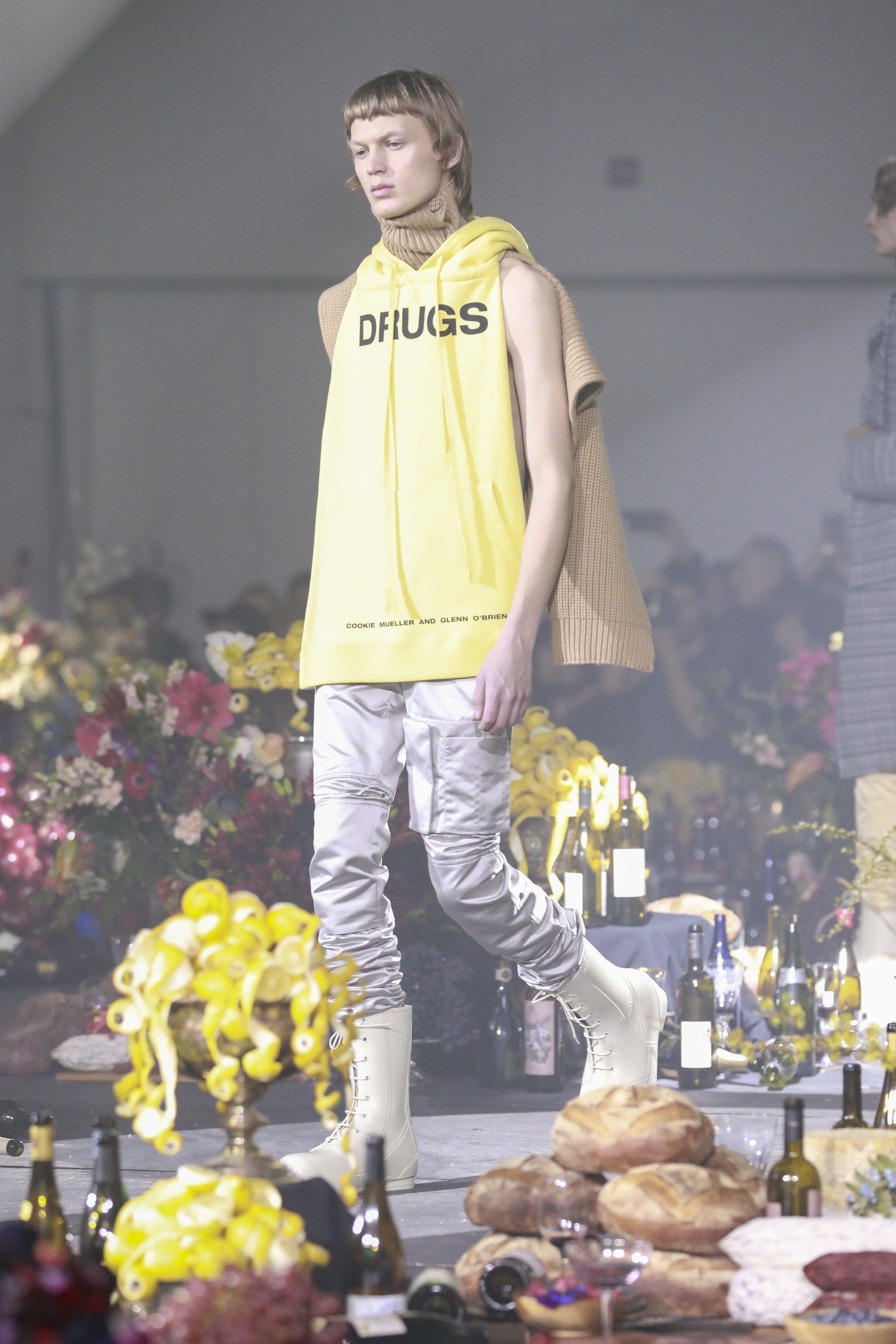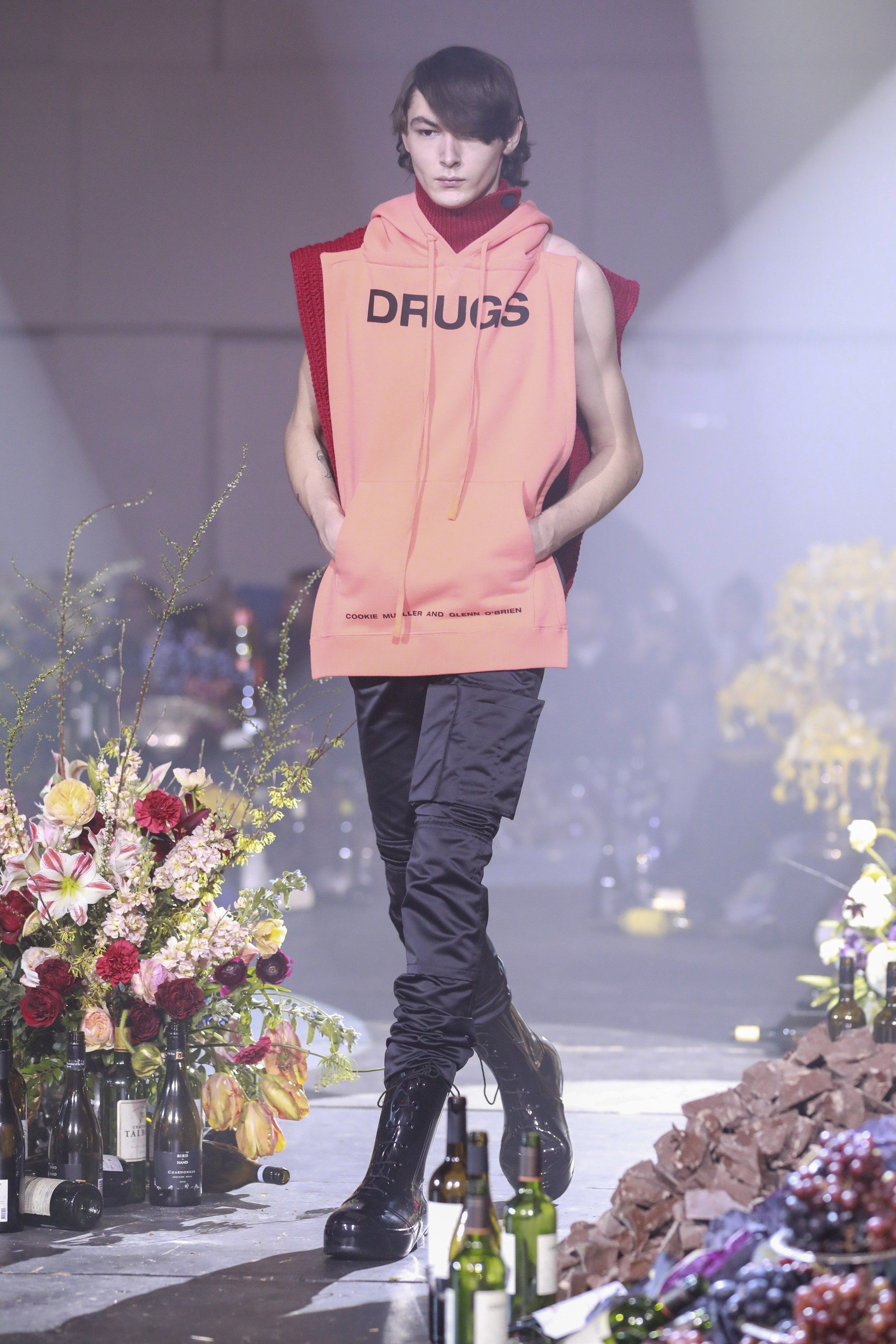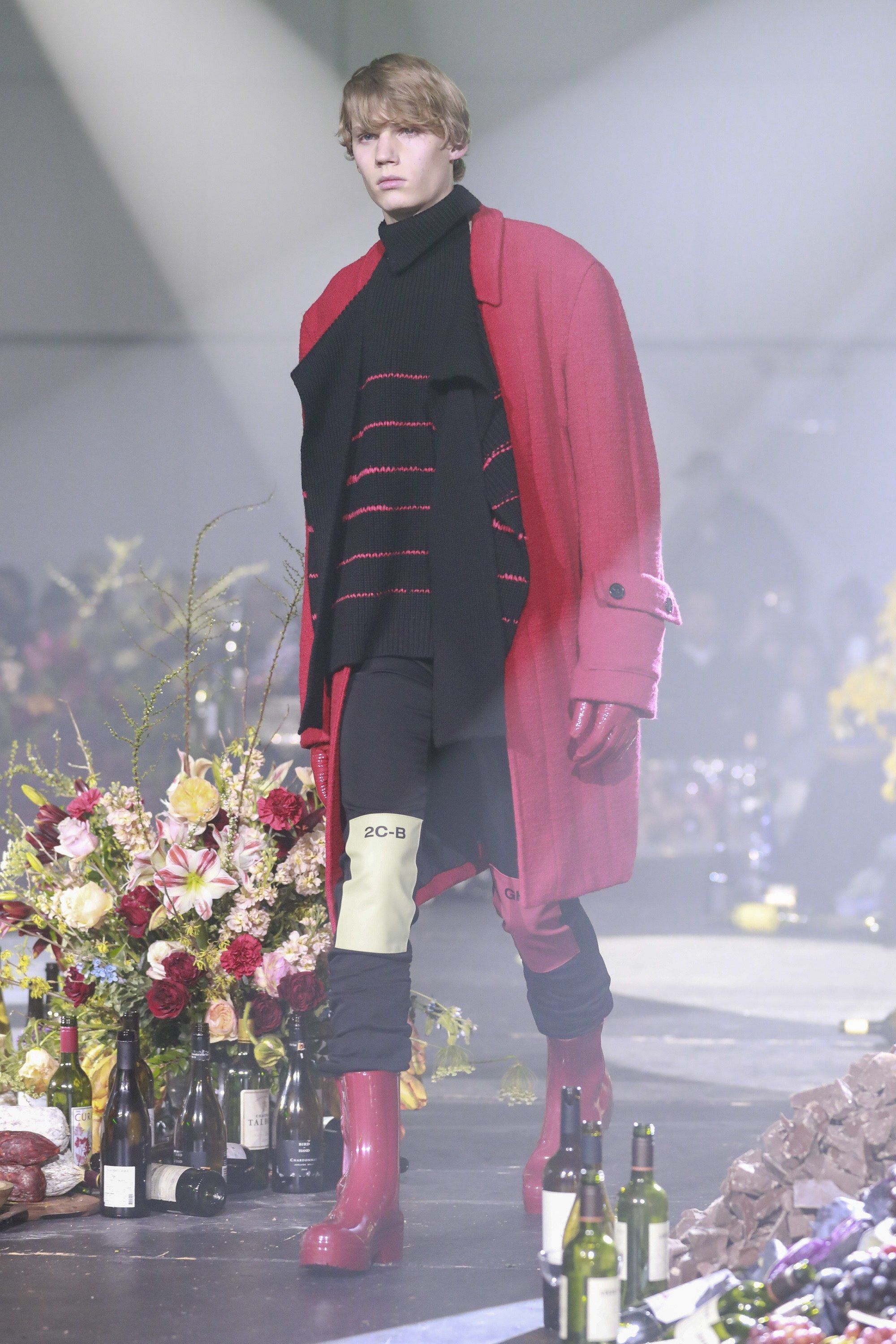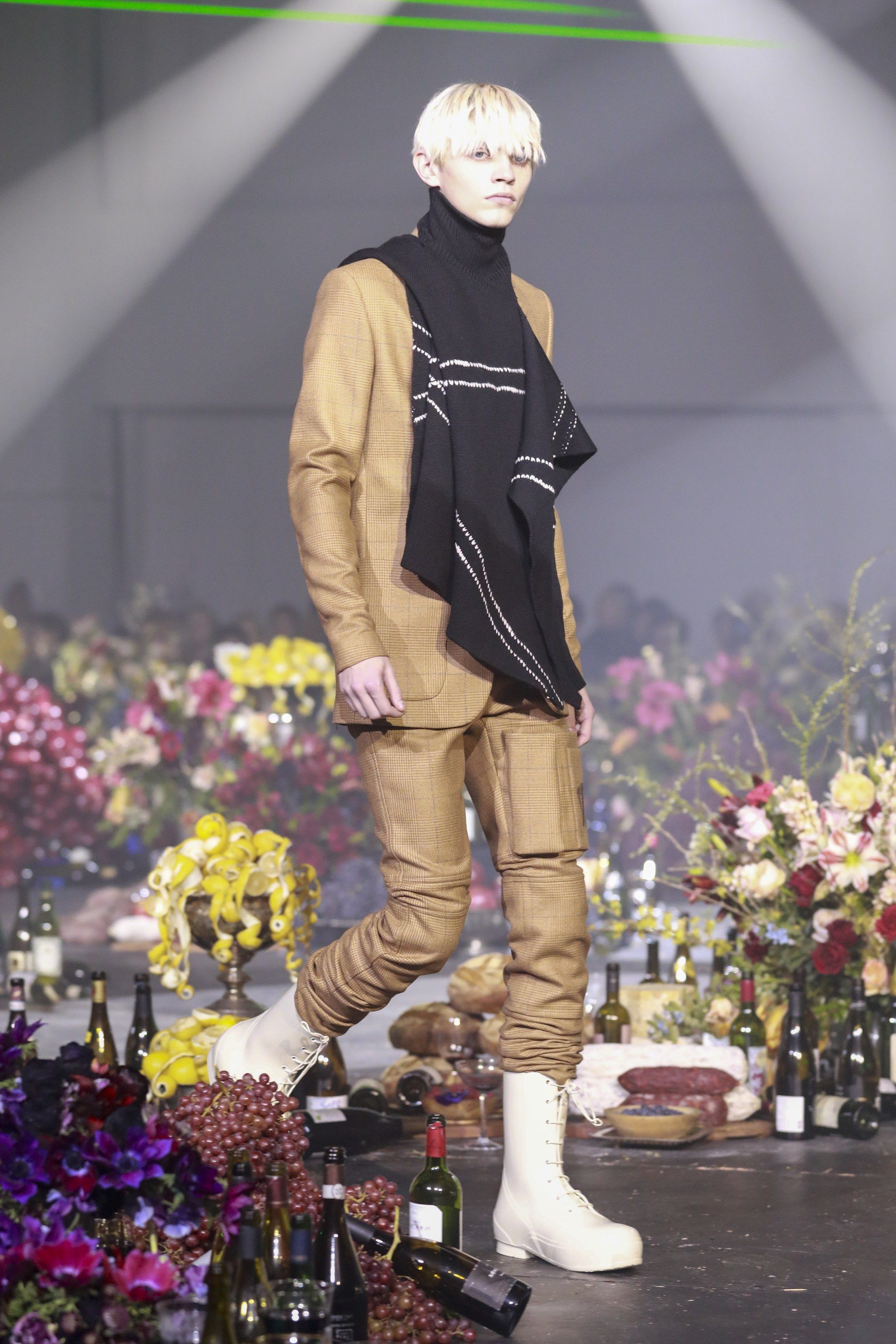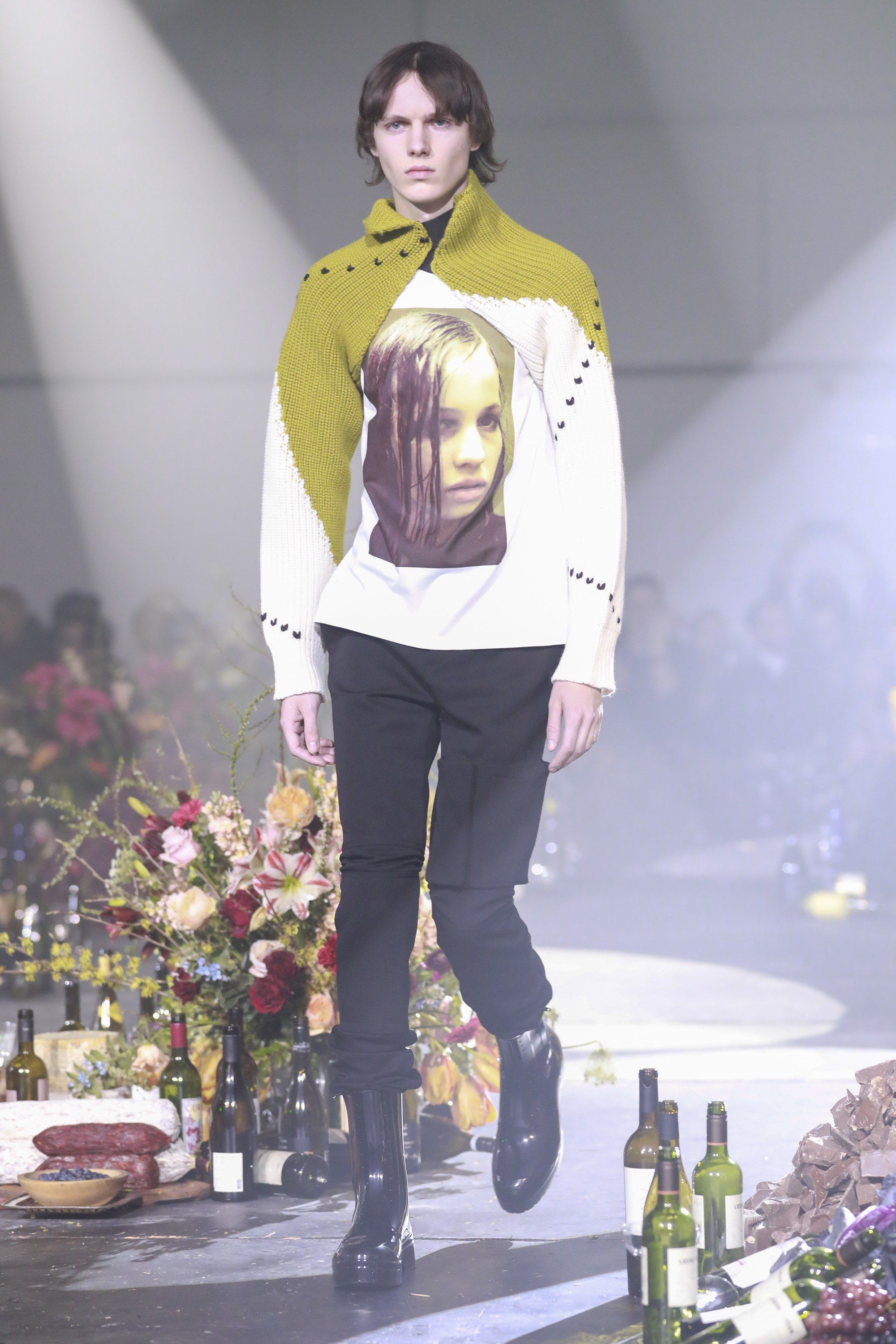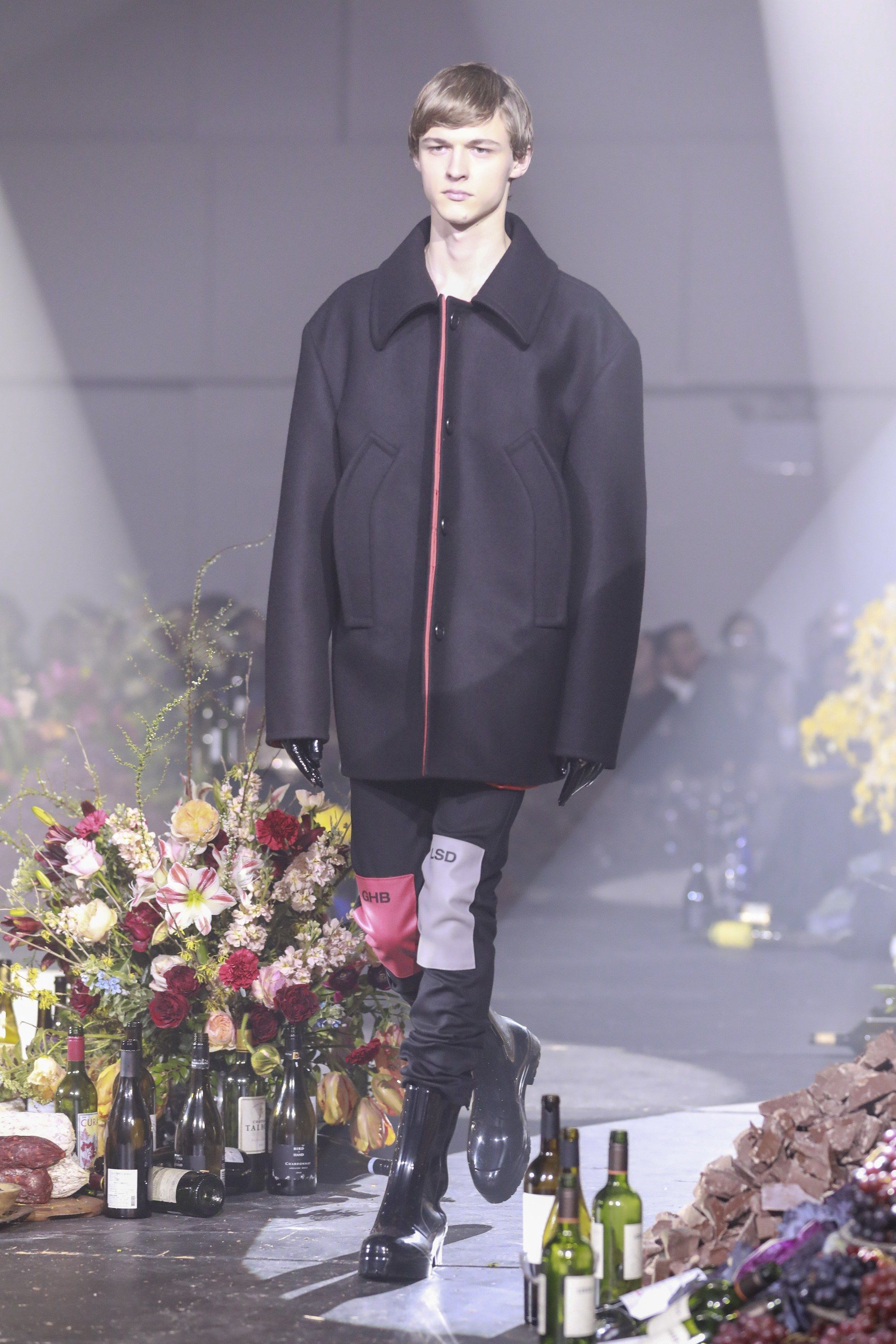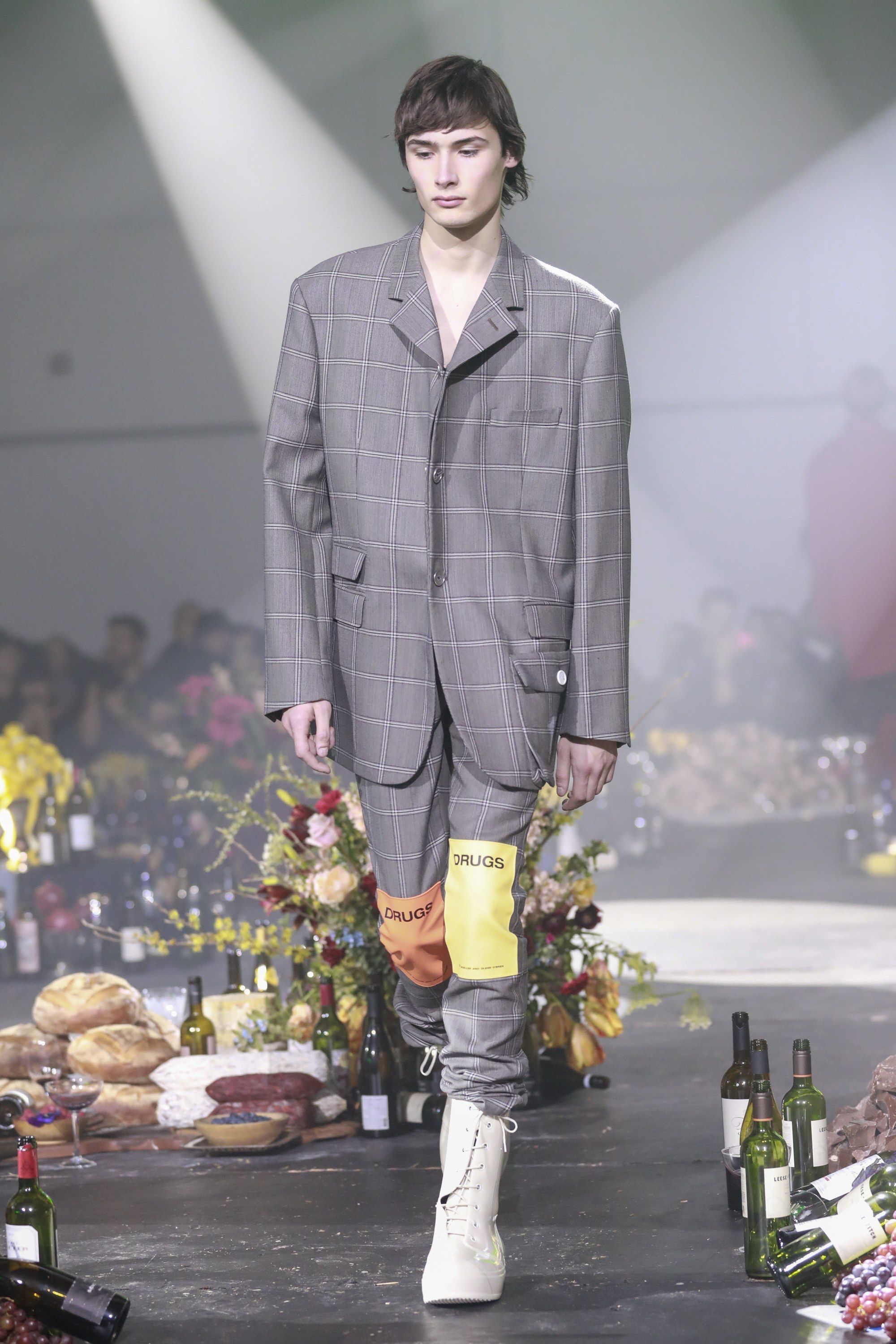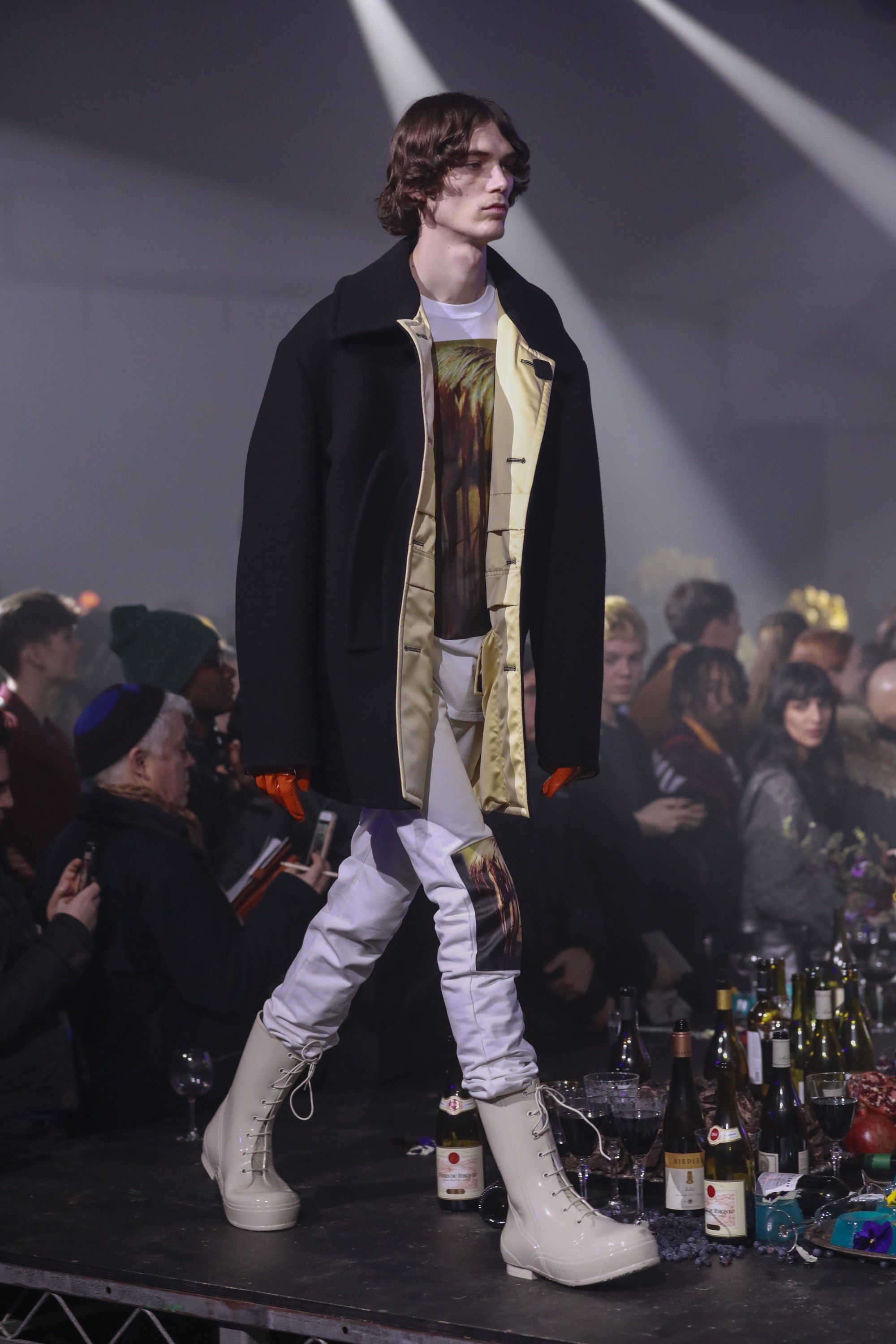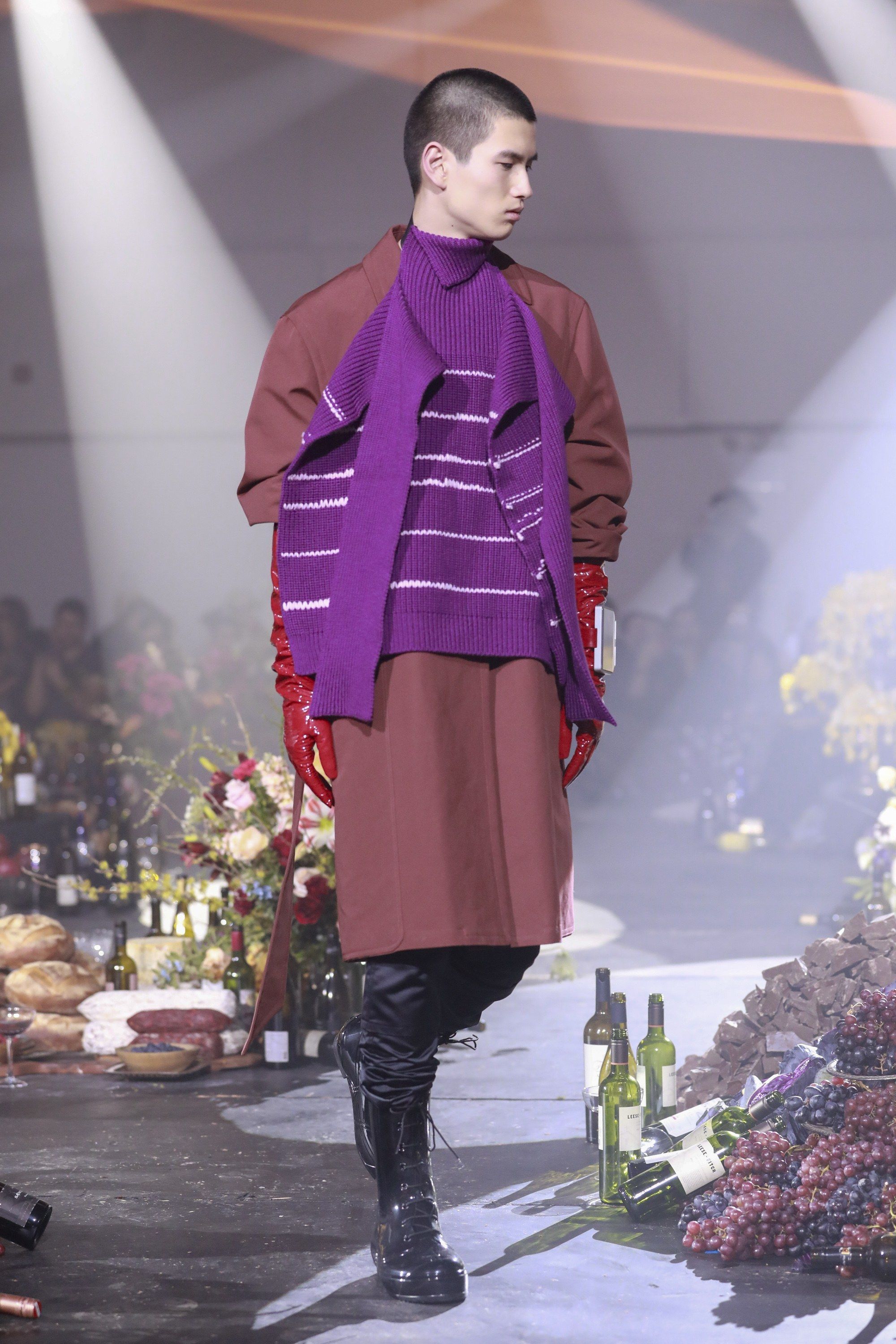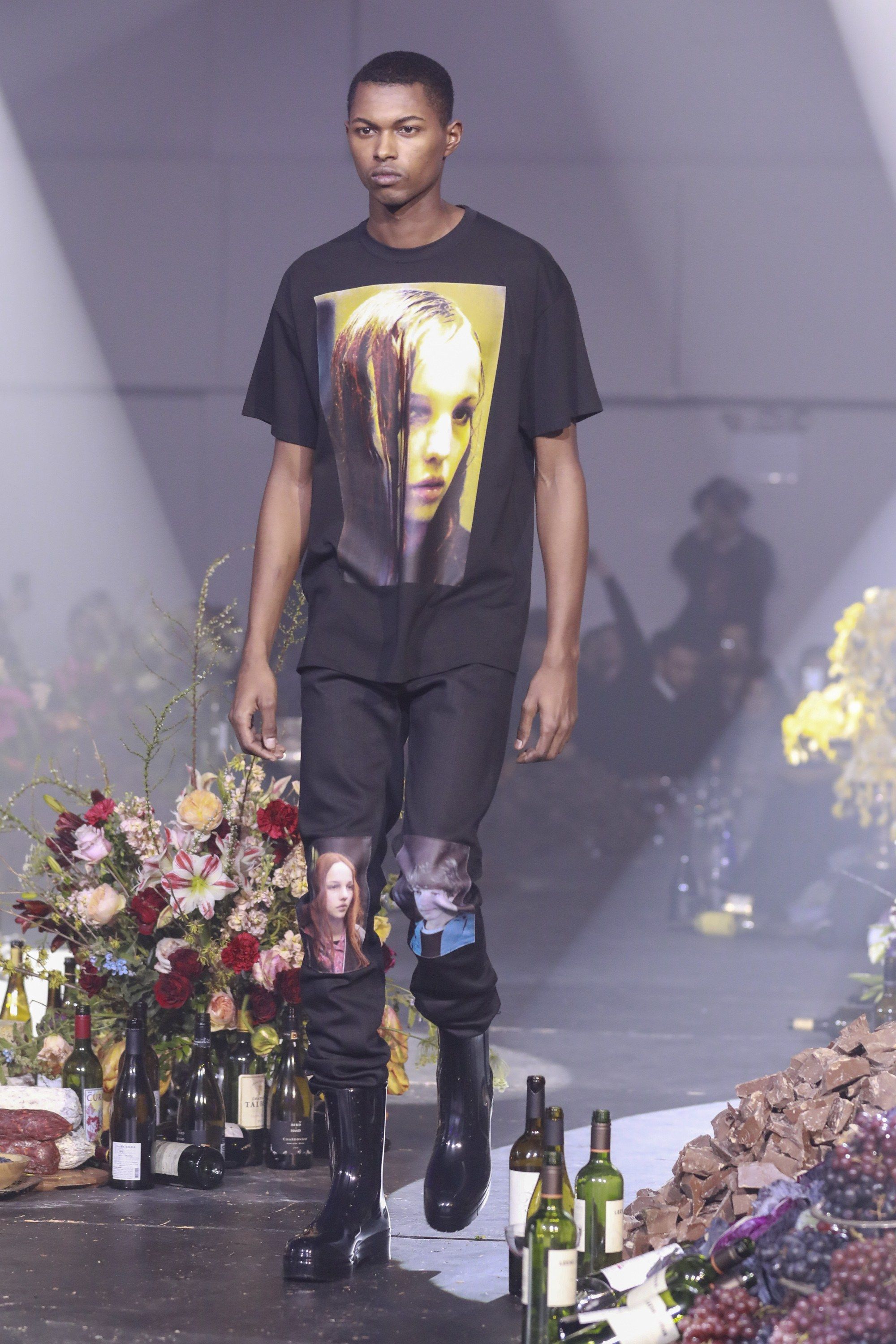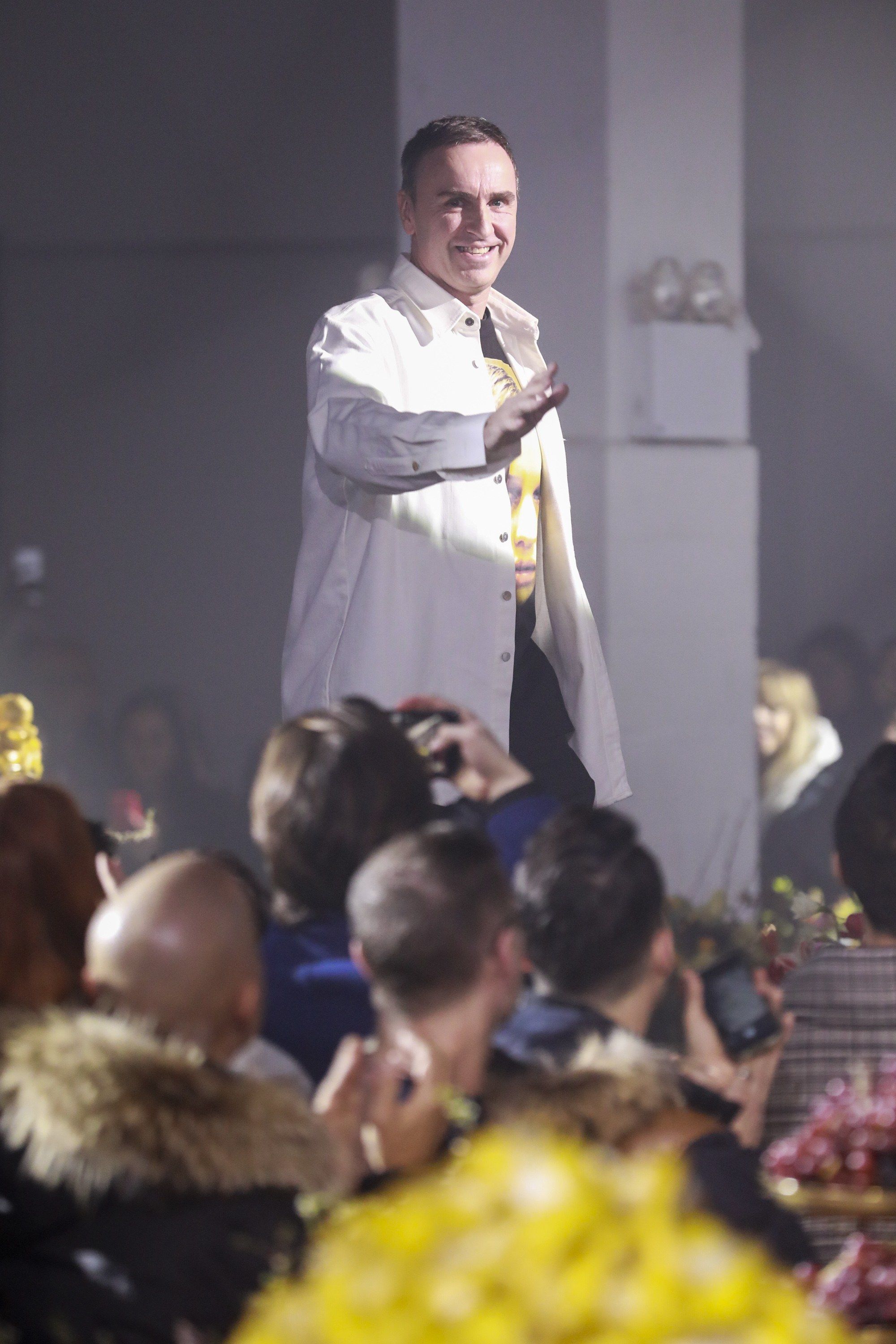 Yellow, black, blue and red dominated in color. Sweaters without being sweaters that hang from the neck as scarves, boots of tall cane, oversized coats coexisted along a catwalk full of wine, Belgian waffles, cheeses, sausages, etc… What would later be donated to a food bank.
In short, again, the best Raf Simons that, this time, has managed to turn a fashion show into a tool to denounce a problem and help the most disadvantaged.