READ IN: Español
Cristina Stölhe has just presented her book Random Pictures Book. Many of you will meet Cristina on her Instagram's account – @hijadeladroga – through which we perceive her constant concern to capture the conventional and turn it into something extraordinary.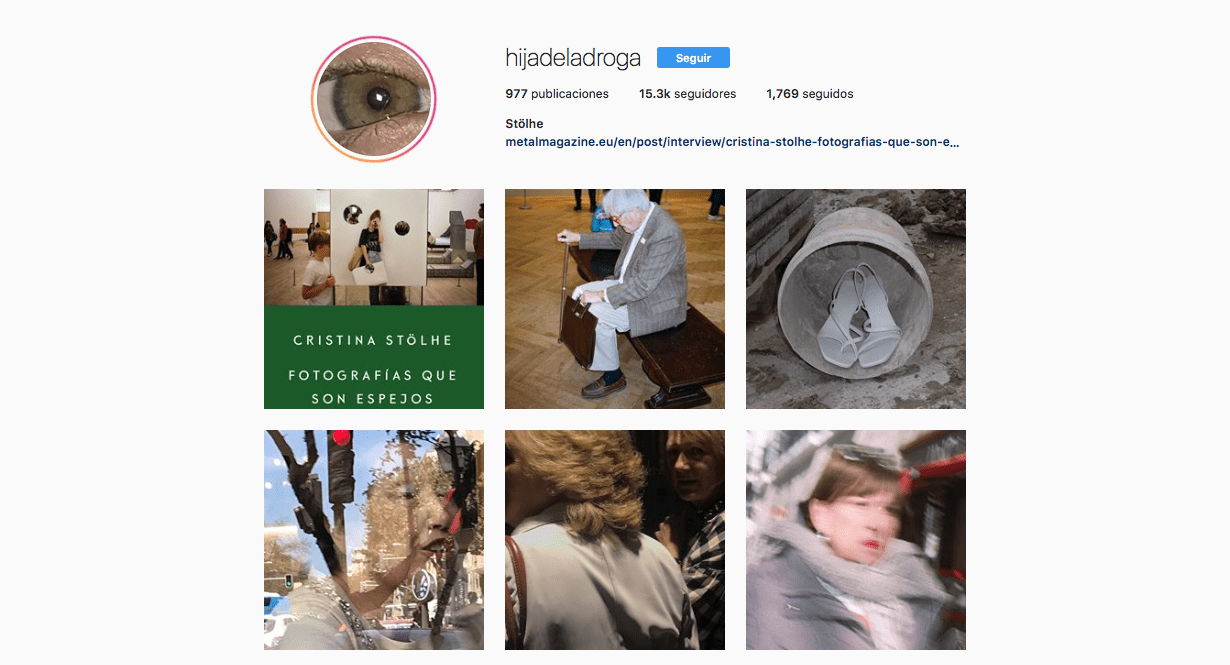 Supported by telephone photography, Stölhe, has decided to cross the barrier of her digital gallery and turn it into something tangible through a project that gathers her daily reality and her particular vision of the world.
Cristina's instagram feed shows us a big fixation with older people and religious people whom she photographs – always with respect – in a discreet way together with other random elements and people who create a unique reality and make Stölhe's artistic concerns clear. Now she collects part of the shots in a book that connects the digital with the reality she captures through her phone.
Random Pictures Book, published by Terranova, is an ode to the new photography that materializes on paper. A limited edition of 200 copies is now available through this link. #musthave