READ IN: Español
Ray-Ban's new Colorblock collection dives into the summer spirit with confidence and nonchalance. With a fun and refreshing design, the iconic Wayfarer is back in full colour to accompany you to all the festivals that await you this summer.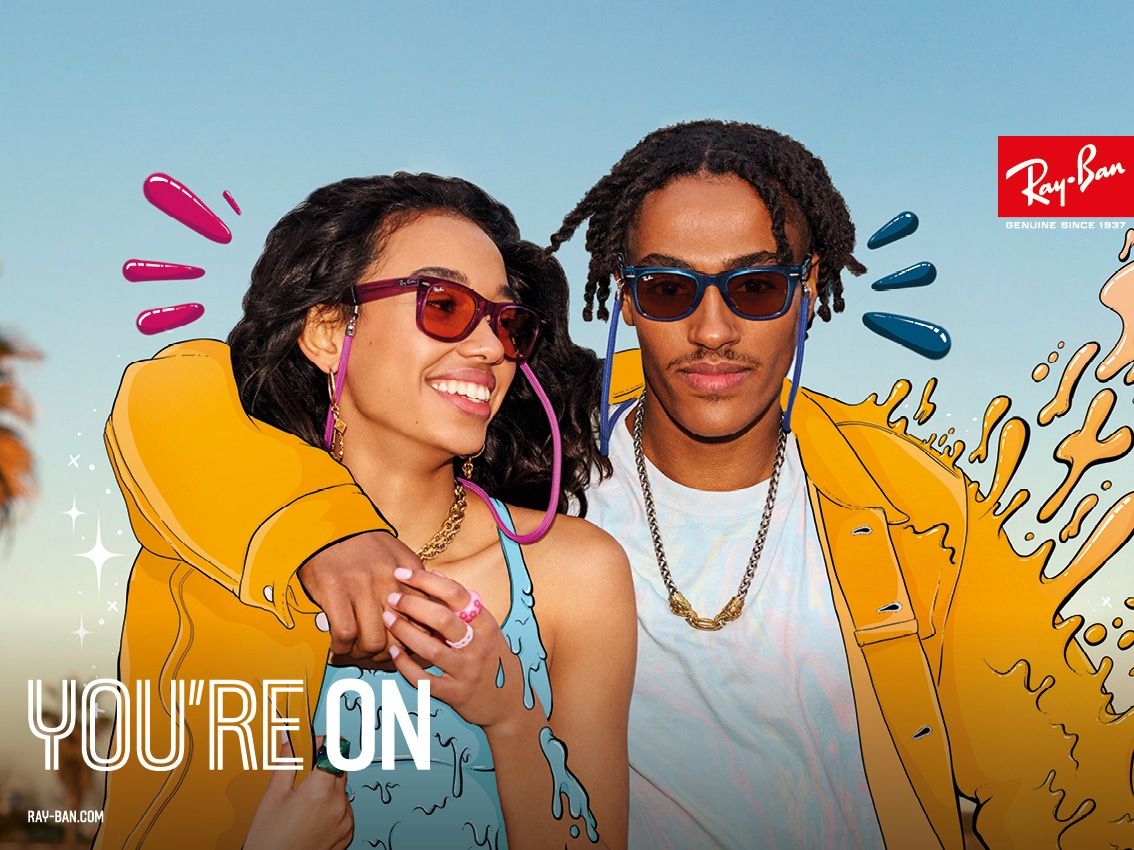 Brighter days are coming. It's time to live in the present and fill the way we see the world with colour. The Ray-Ban Colorblock collection is here, full of good vibes.
In the summer of 2022, colour is synonymous with fun. Ray-Ban proves it with its new special edition, a cocktail of colour and light. Transparent lenses and frames are combined with matching cords to take pop colours into the future with the original rebel: the Wayfarer, a timeless symbol of youth culture. Having dressed the rock revolution of the sixties, the art scene of the eighties and the hip-hop avant-garde of the nineties, the Wayfarer lands in 2022 with an extra dose of colour.
The collection's pastel shades, inspired by the fluid shapes and luminous hues of digital art, create a chromatic palette with strong contrasts and irresistible charm. To blur the boundaries between the real world and virtual reality, a universal colour spectrum comes with fun contrasts and a new optimism. Because this season, it's all about adding a playful touch of boldness.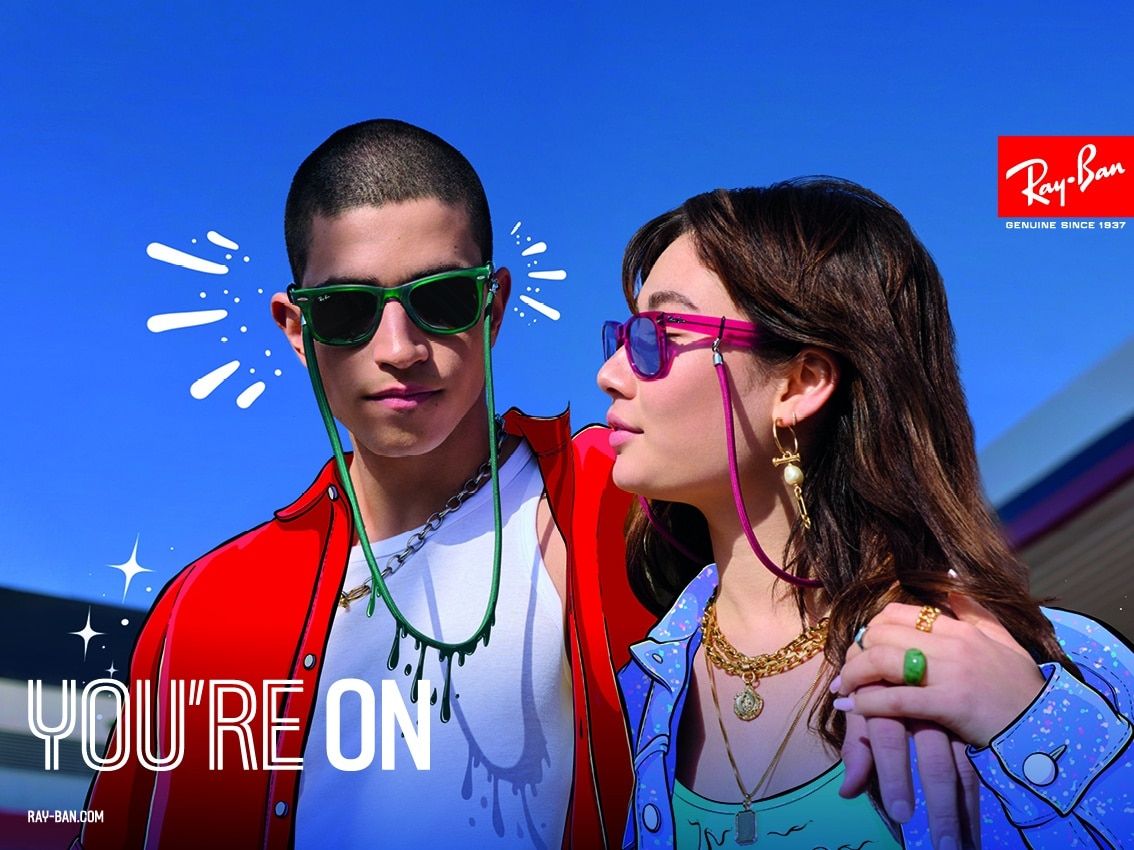 Summer is here and with it comes contrasts. That's why this special edition comes in four transparent colour combinations, mixing unexpected but complementary shades with contemporary styling to take summer's most IN trend even further. And for those who only settle for the best, this special edition offers two types of premium lenses. On the one hand, Chromance, a cutting-edge option with contrast intensification and a polarisation filter to enhance colour sharpness. On the other hand, glass lenses with Transitions technology, which adapt perfectly to all light conditions. From well-lit interiors to dark exteriors. They will accompany you wherever you go, day or night.
This year, Ray-Ban will be present at major festivals around the world. And the Colorblock collection won't miss the chance to enjoy the moment. Designed to let you freely enjoy every experience without hesitation, each model is paired with a matching Ray-Ban lanyard.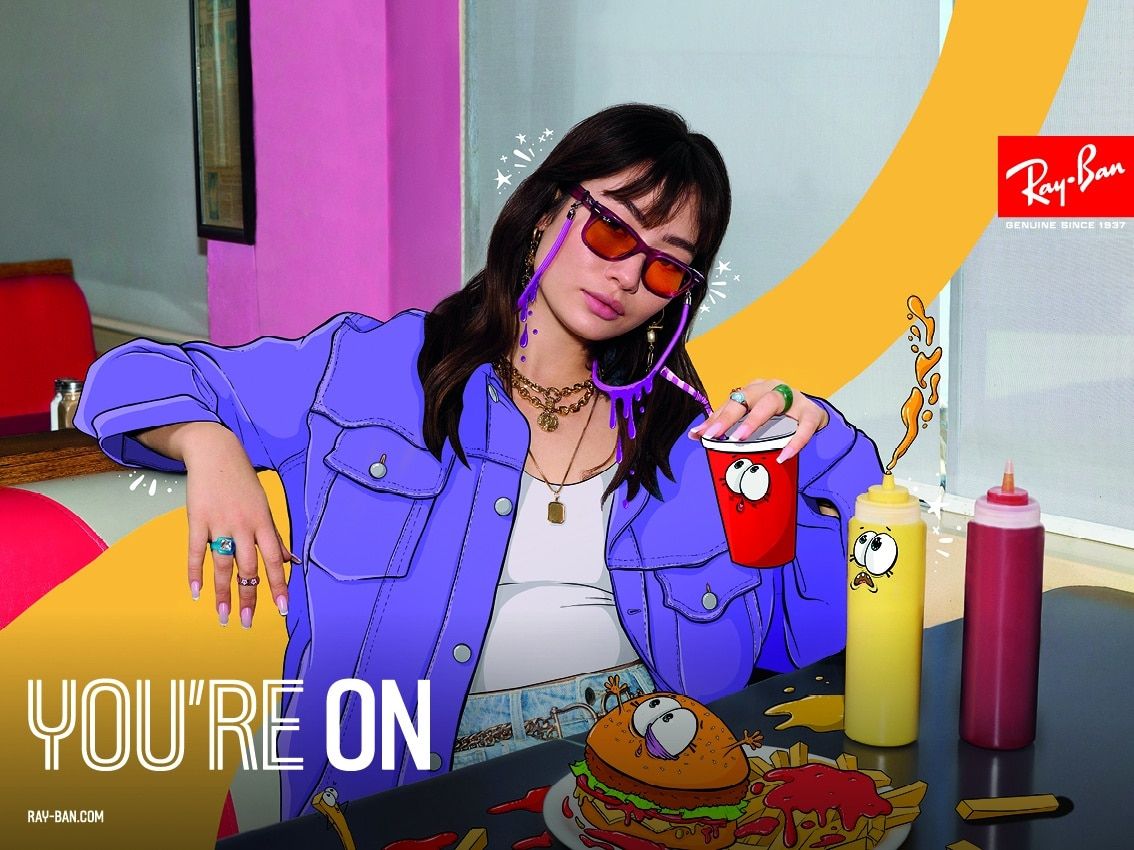 This bold and luminous collection, ideal for diving into the festival atmosphere, is sure to turn heads.
The exclusive campaign images, designed by Los Angeles-based artist and creative director Donna Adi, combine colourful illustrations with fashion and lifestyle photography. Reflecting the energetic spirit of Colorblock eyewear, the following colour versions are available: purple frame with orange lenses; blue frame with red lenses; green frame with dark grey lenses or Chromance mirrored with double gradient and red frame with clear or sapphire blue Transitions lenses.
The collection is available now on Ray-Ban.com and in Ray-Ban shops.
Epic times are here for you to enjoy.
Do you dare to play with colours?