READ IN: Español
Reebok, the global lifestyle brand, continues to celebrate the career and creative legacy of Charles and Ray Eames with the launch of three new commemorative versions of the iconic Classic Leather: The Coloring Toy, Rosewood and Elephant Pack. 
In addition, as a tribute to this collection, Reebok and Eames Office have presented "Everything Connects"; a reverse experience held at Lume Studios (New York) with interactive exhibits and performances that celebrate this collaboration, promote creativity and explore the stories of Reebok and Eames.
This collection continues to expand the iconic collaboration between Reebok and Eames Office, which debuted earlier this year. The company began when husband and wife team Charles and Ray moved to California in 1941. Today, the iconic furniture company is run by the third generation of the Eames family.
Known for their innovative creations for Herman Miller and Vitra, Charles and Ray Eames redefined post-war American design. They are credited with shaping contemporary lifestyle through their playful, cause-driven sensibility. Eames designs represent the belief that the objects of our daily lives should enrich our existence and transcend their utilitarian function to connect with people on an individual level.
One of Reebok's main sources of inspiration is precisely Eames' holistic approach to industrial design. Thus, the iconic Classic Leather embodies Charles and Ray's commitment to creating items with practical utility that become richer and more valuable with each use. Wrapped in soft leather that feels great to the touch, the Classic Leather combines Reebok's sporty DNA with a concept of timeless luxury that you can touch.
This uncontrived focus on people's needs is the cornerstone of Eames design. As Charles himself said, "the designer's job is basically that of a good host: to anticipate the needs of the guest". Elegant, versatile and carefully crafted, the Classic Leather represents that needs-based design ethic.
Together, the two brands have reimagined the iconic Classic Leather to be as faithful as possible to the original 1983 model, while innovating both the materials and the design process.
Reebok x Eames Classic Leather: The Coloring Toy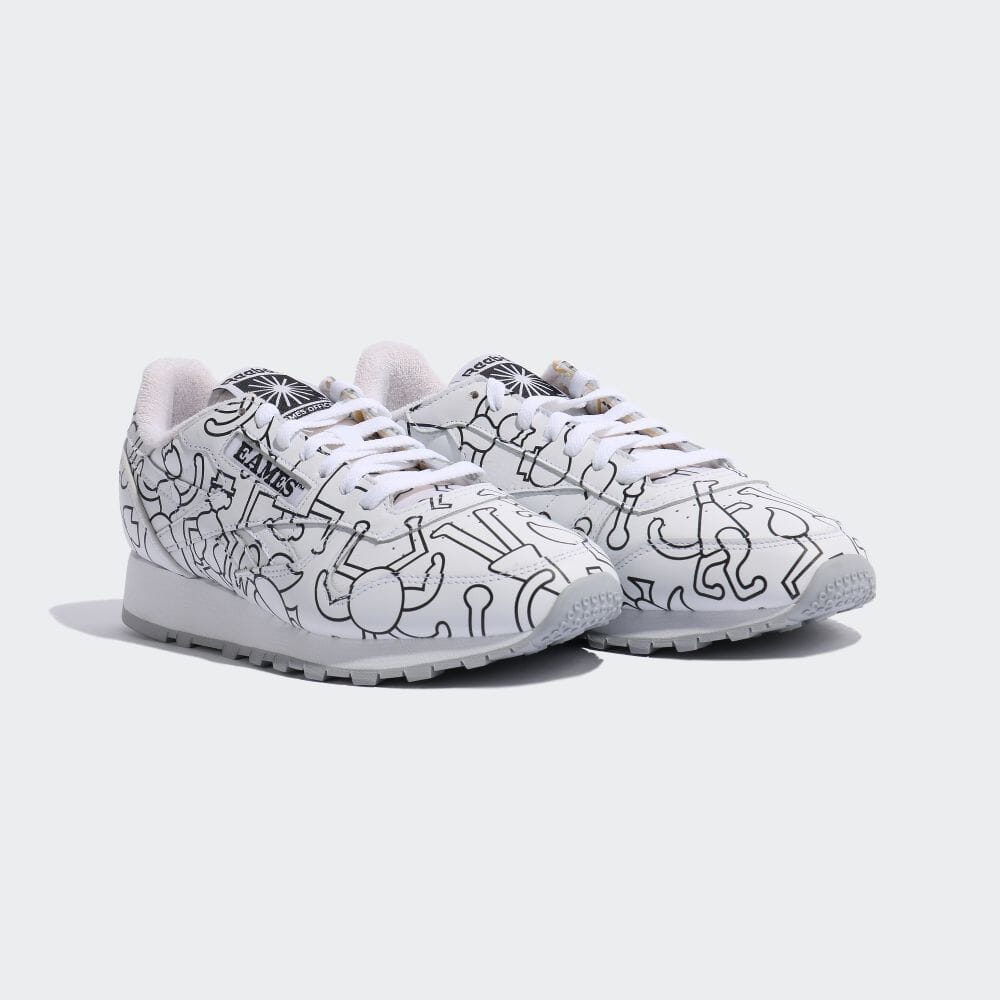 Reebok x Eames Classic Leather: Rosewood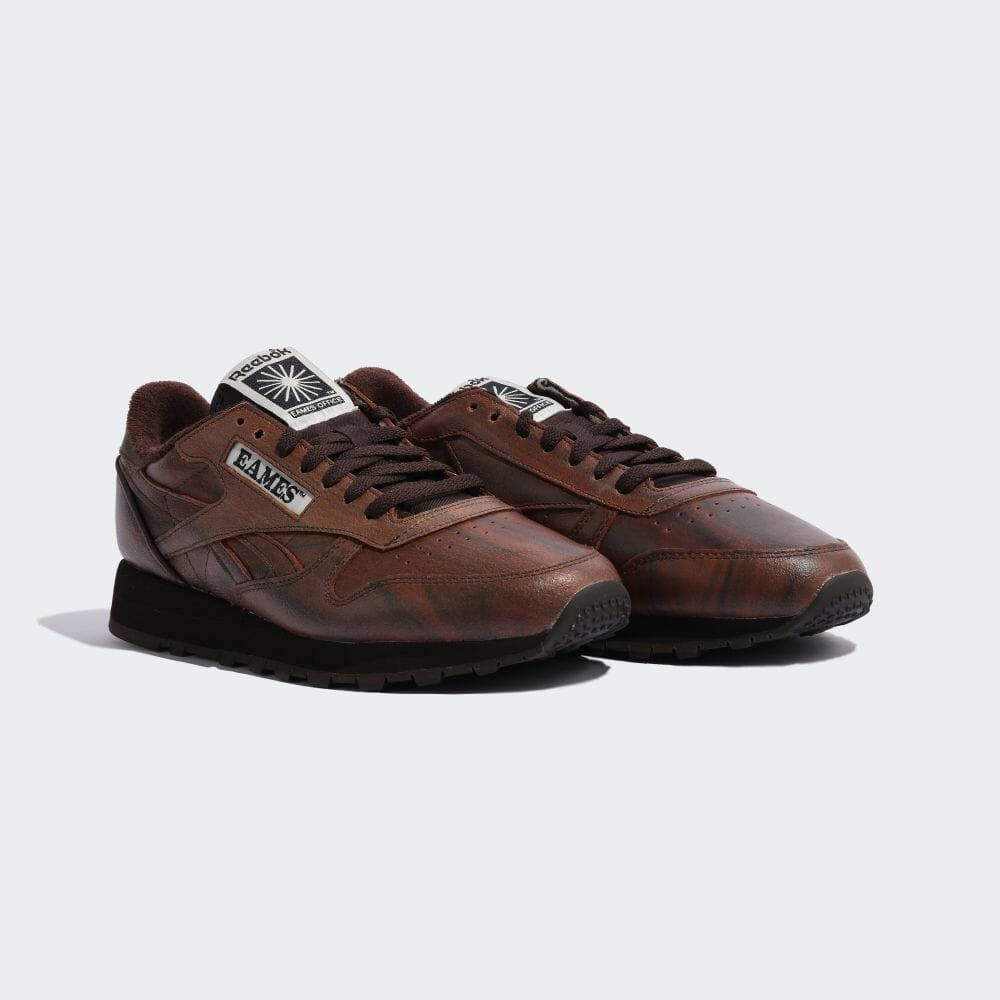 Reebok x Eames Classic Leather: Elephant Pack
The collection will be available from 20 June at Eamesofficial.com and 21 June at Reebok.com and selected retailers.