READ IN: Español
Reebok and the MADWOMEN collective have just announced their first product collaboration after co-creating the visual content for Reebok's latest campaign; ̶I̶t̶'̶'̶A̶s̶ ̶M̶a̶n̶'̶s̶ ̶W̶o̶r̶l̶d̶, launched earlier this year. The women's creative collective and Reebok have teamed up to design two bold versions of the new women's silhouette: the Club C Double Geo.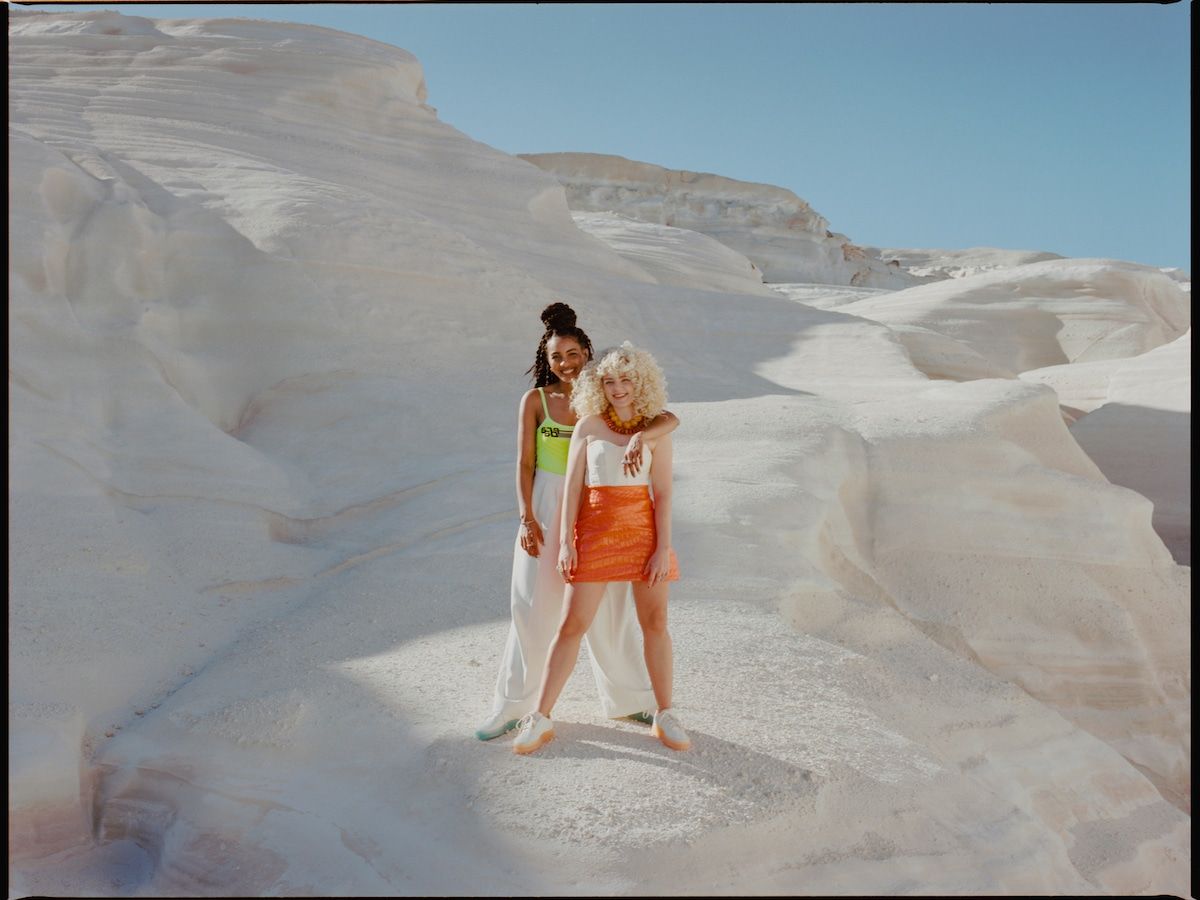 Founded by Marlen Stahlhuth and Larteyley von Hippel and based in Berlin, the MADWOMEN collective focuses on embracing diversity and female empowerment across cultures. Their vision is to expand and connect women around the world and redefine the role of women within the creative industry. With Reebok being the first brand to create a trainer specifically for women and a company that has always promoted female empowerment, this collaboration came almost naturally.
In designing the shoe, Stahlhuth and von Hippel were inspired by their time spent travelling and building their brand. "We have always enjoyed working together, networking and creating with other women from all over the world, but we know that there is still a lot to explore," the founders explain. "For the colours, we were inspired by the shades of the MADWOMEN brand; they represent both our creative community and our production pillar, who work together to create art every day."
Released earlier this month, the new Club C Double Geo features a classic design with signature Club C detailing; combined with a unique platform and geometric silhouette. The collaboration between Reebok and MADWOMEN brings a groundbreaking vision to this new silhouette with details such as a semi-transparent rubber sole; leather materials and collaboration logos throughout the shoe. The collection features the Club C Double Geo in two different colourways: Sandtrap/Orange and Chalk/Peekablue.
Both models of the Club C Double Geo will go on sale on 30 July through the Reebok website and selected retailers. They will be available in women's sizes 35-42.