READ IN: Español
Reese Cooper grew up in Atlanta, Georgia, and always shopped for Levi's® at a farm supply chain called Tractor Supply Co. As a teenager in London, he would seek out Levi's® clothing at specialty fashion shops like Dover Street Market.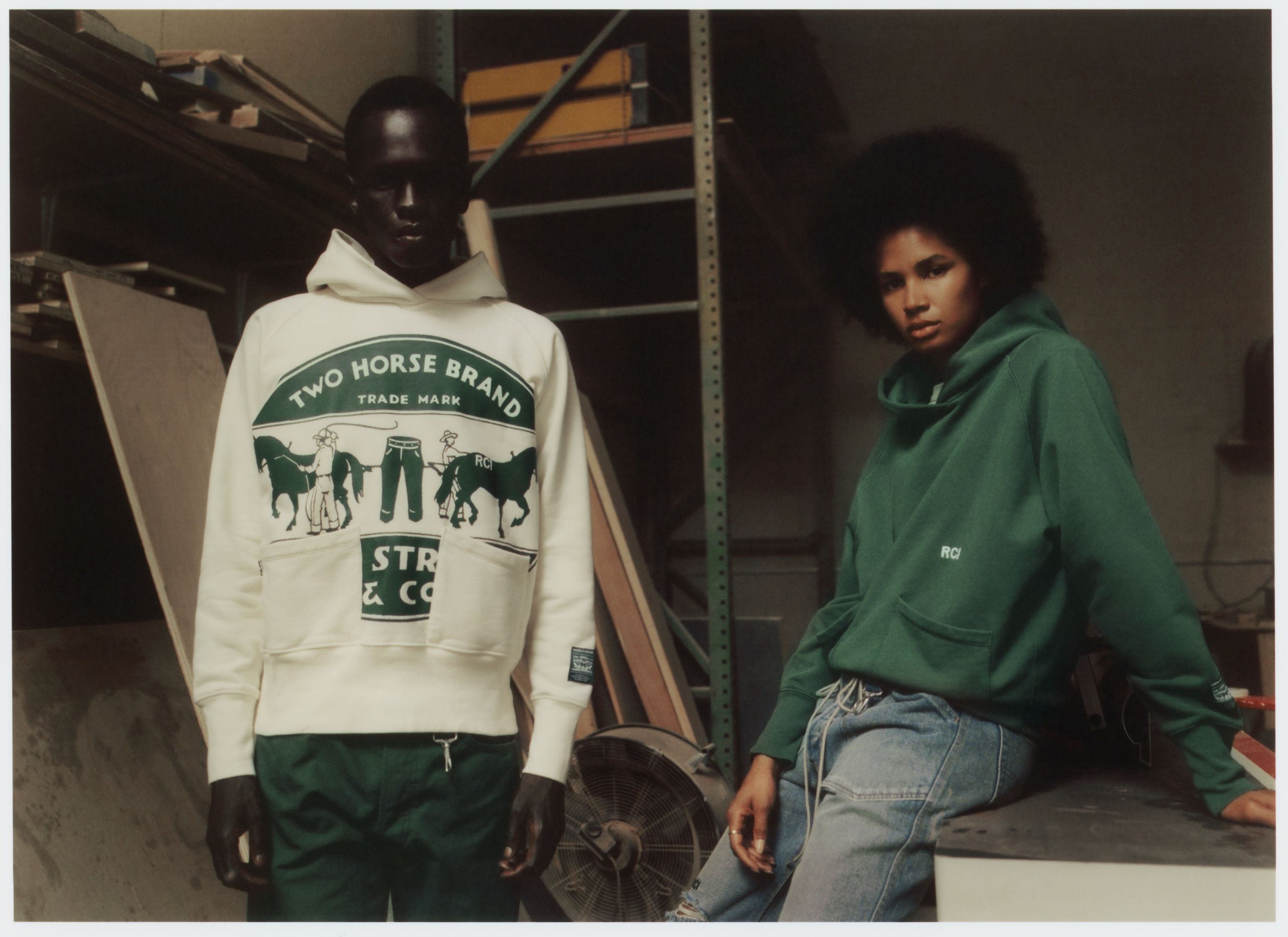 It's a perfect example of how Levi's® has occupied both the fashion and workwear space for nearly a century. This is the inspiration behind the new Spring 2022 collaboration between Levi's® and Reese's namesake brand.
The collection includes ten Levi's® jeans, truckers, hoodies and t-shirts, bringing everyday urban style to the catwalk. This collaboration focuses on the use of workwear-inspired garments, including the classic Trucker Type II and a Levi's® Straight Fit jean in organic cotton with reinforced stitching, available in green or off-white. Also featured is a patchwork denim jacket to match a Levi's® Straight Fit jean in Indigo denim, made from cotton hemp fibre.
Other highlights of this collection are the two-pocket hoodies in green or off-white organic cotton, with prints inspired by the classic Levi's® patches, as well as the Pocket Tee in organic cotton.
For Reese, one of the most important elements has been the use of sustainable materials. And for this, all the garments have been made with cottonised hemp, an innovative Levi's® technique in which the hemp yarn is processed to make it as soft and comfortable as traditional cotton; or with organic cotton. Two fabrics that have become key elements in reducing the brand's environmental footprint.
The collection will debut at Paris Fashion Week as part of Reese Cooper's spring show called 'Seed & Soil'. It will be available for purchase after the show and will arrive on the Levi's® website on 22 June.