READ IN: Español
This year, Primavera Sound breaks new ground with a parity line-up that is more urban than ever. There will be no peace for "oldies".
Primavera Sound in Barcelona has consolidated itself as an essential event with which we welcome summer every year. A national and international reference that boasts a club of assiduous fans and having hosted top bands of the moment when nobody heard about them yet.

In its nineteenth edition, Primavera once again proves that it knows better than anyone what is happening in the music scene. This time the festival has hosted a large group of urban artists, reggaetoners and trapers. A bet that has been akward and rejected for the most conservative sector of followers – that group which demands classical indie and the "usual" groups – but, nevertheless, it seems to us to be a magnificent revolution. An ode to The New Normal and an approach to younger people by the festival.
There is also another important paradigm shift. More than 50% of the artists featured in this year's line-up are women. A wonderful advance towards equality in the music industry that disassociates itself from the tendencies inherited throughout history and makes it clear to us that the future is feminine. What other festival can show off such parity?
And of course, there will be space for electronic music, an attractive offer of free concerts and its characteristic exquisite gastronomic proposal, which leaves the classic food trucks on the floor.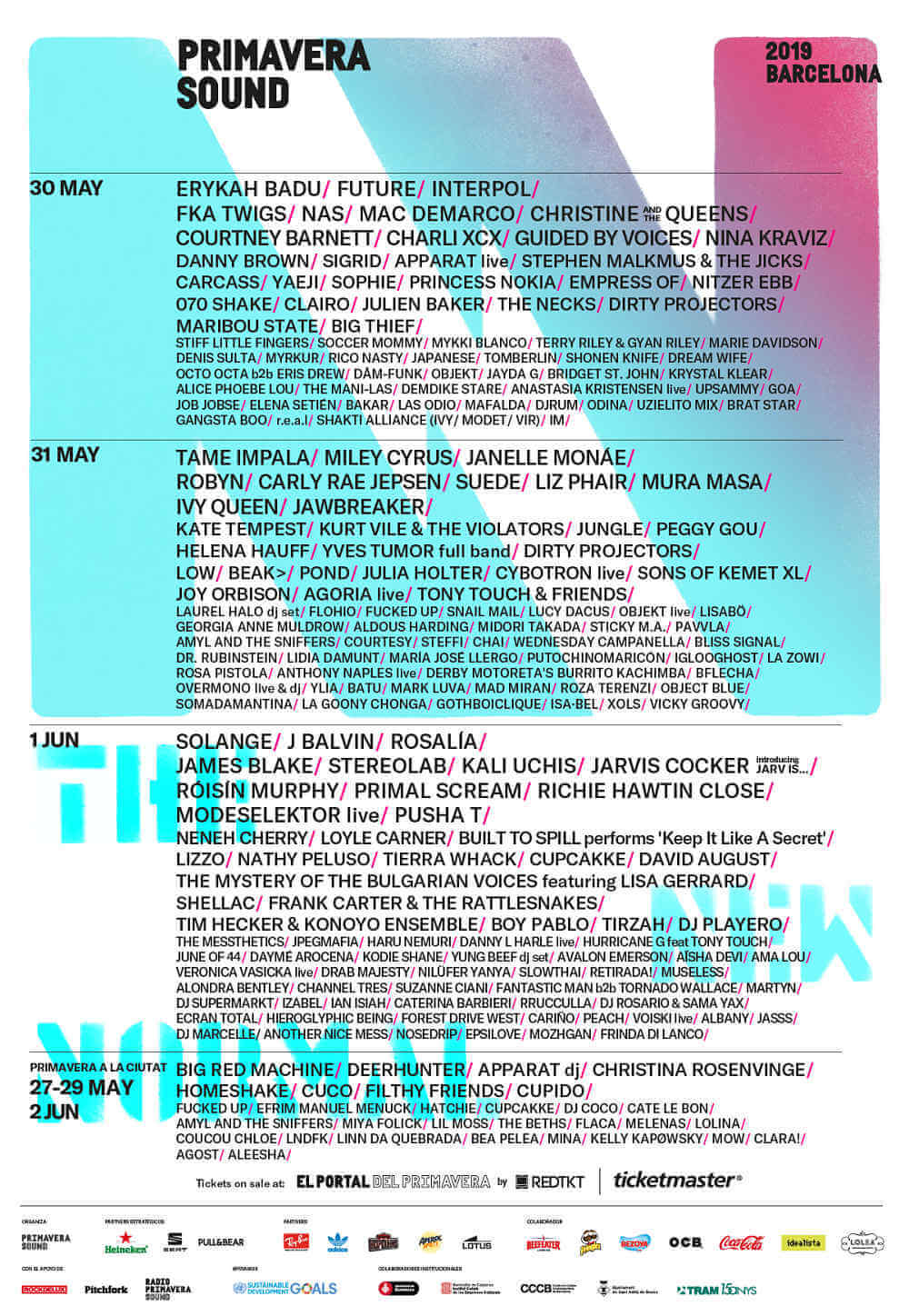 Here's a playlist with our selection of what you can't miss: