READ IN: Español
A few days ago we informed you that the monogram trend was back. Dior, Fendi or LV have already done it, the last one to get into the car has been the English house Burberry, which, with Tisci's help, has given in to the repetition of its B with the aim of making any of the pieces made with such a precious design recognisable from kilometres away.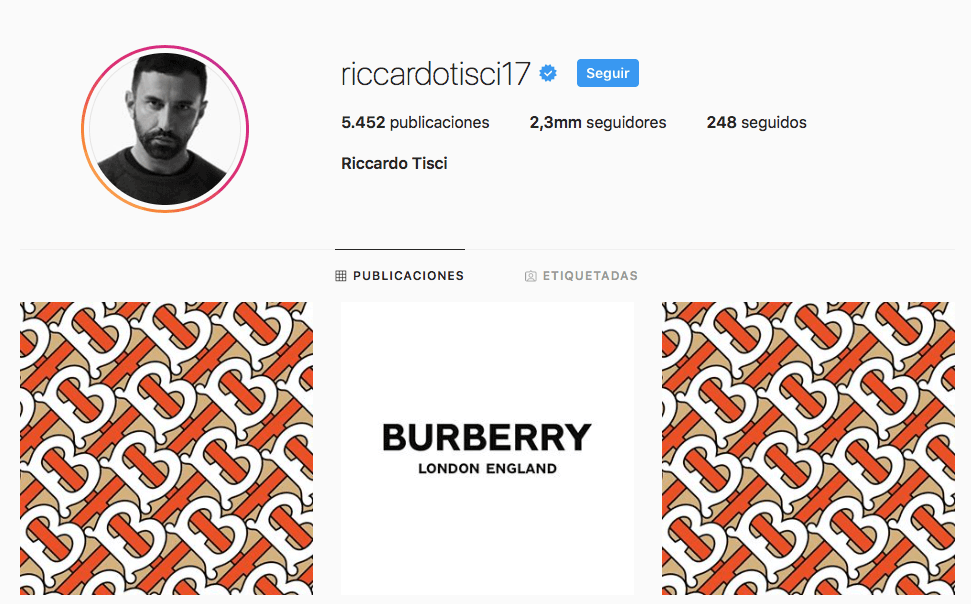 The creative director of the British company, Riccardo Tisci, unveiled – through instagram – the new red and honey monogram designed by the renowned Peter Saville, who did it in just four weeks. Not surprisingly, as Tisci says, "Peter is one of the greatest design geniuses of our generation."
Saville, best known for his artwork for Joy Division and New Order, also worked with Raf Simons to redesign the new Calvin Klein logo.
Entitled "Thomas Burberry", in honour of the brand's founder, the monogram announcement is accompanied by a first approach to the new logo, simpler and with a more modern, serif-free typeface. Also made by Saville.
Tisci has already taken over the management of the brand, it is obvious, and so it seems that many things will change in the "classic" English's brand.