READ IN: Español
No one could expect Rick Owens' new show to be normal and discreet. So this one wasn't either.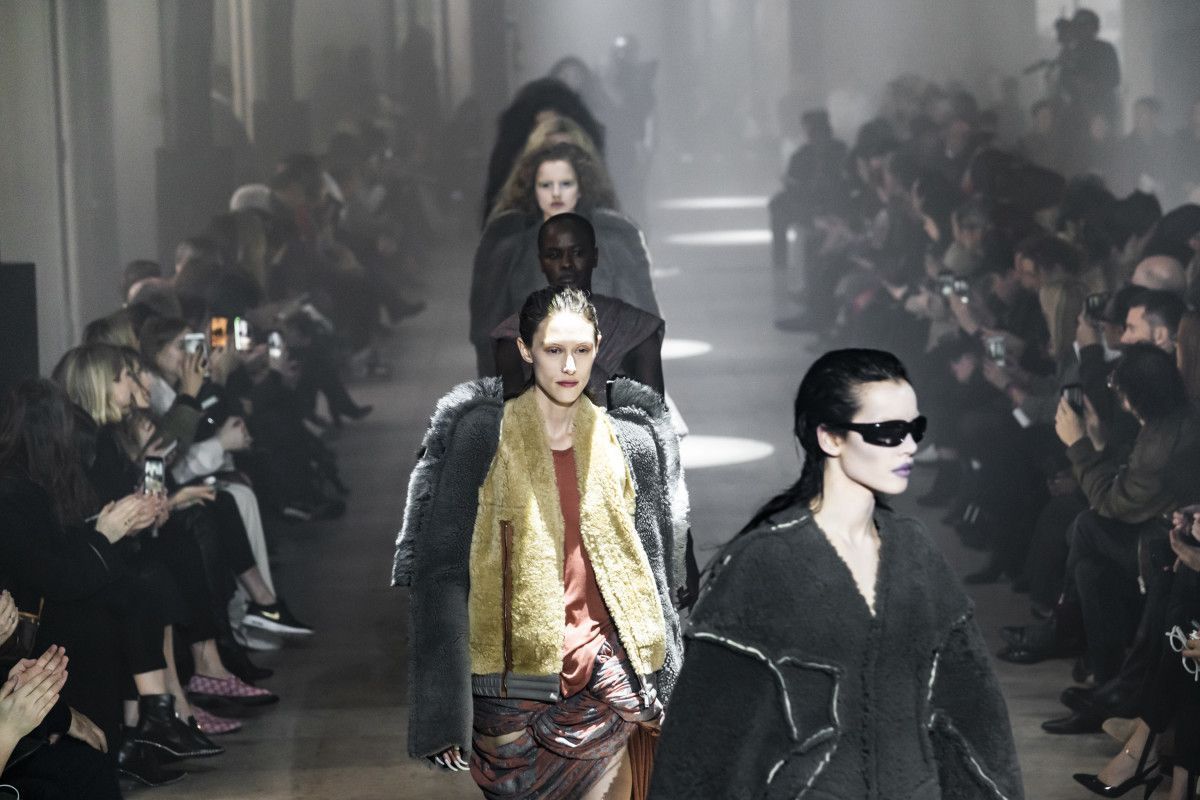 Rick Owens' idea was clear: Glamour but from a perspective that works as a response to the horrible state of the world today. After several very similar collections, this time he surprised us with an original and different proposal.
It's a strong season in tailoring and Owens focused on clean architectural pieces, in which rounded and exaggerated shoulders in jackets and coats caught our attention. The strength of that silhouette contrasted with the softness of the draped and swagged dresses that enveloped the body were combined with really high platform boots (clear reference to KISS and the inspiration he has taken from Larry LeGaspi [creator of his iconic suits]).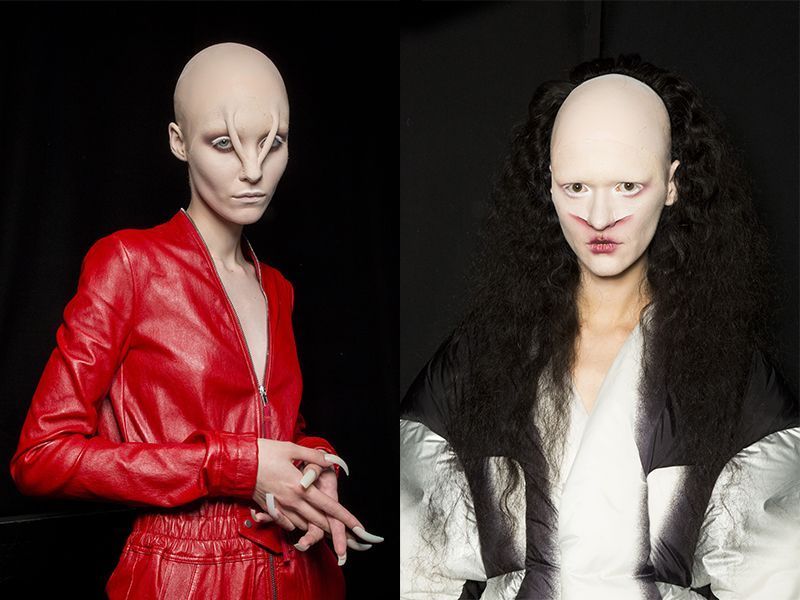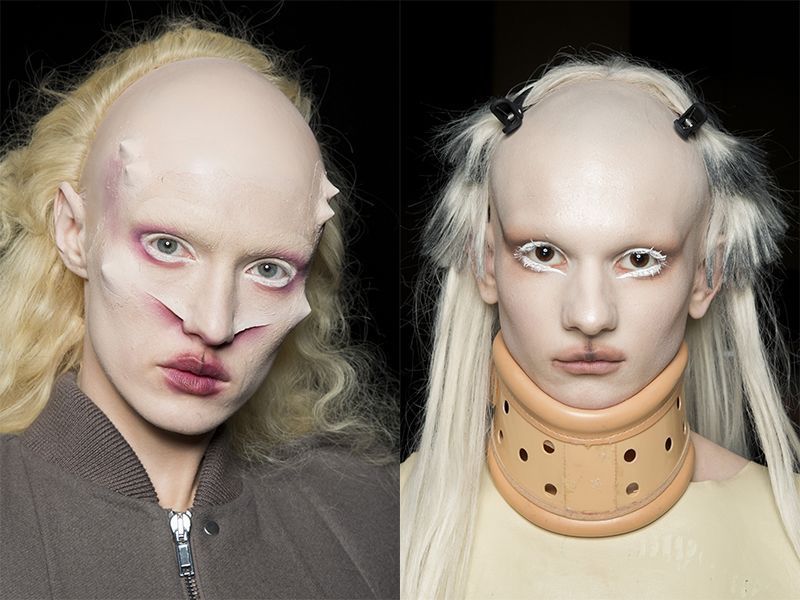 Aside from the strange facial prosthesis and the alien appearance of the models – the responsibility of the well-known Salvia – the collection was quite correct and aimed at a much wider public than usual. As you know, Rick Owens is not a designer that you have to understand perfectly to appreciate and celebrate.
Rick Owens FW19