READ IN: Español
So here we are Álvaro (@ley_enda) and me in a house overlooking the Biblioteca Nacional and Plaza de Colón. Pure noble area of Madrid. On the table there are a couple of glasses of white wine and two shots of seawater. We are surrounded by facsimiles of high quality medieval codices. Three armchairs. Álvaro next to me and facing the reason why we are here. Between us and our host there is no physical element that prevents the direct transmission of energy. This is necessary in this case. In the background a laptop plays Latin music at a "mattress" volume.
Our host leaves nothing to chance as far as his image is concerned and verifies that his position is perfect for the light to have a flattering effect on his features. Zenithal halogen illumination.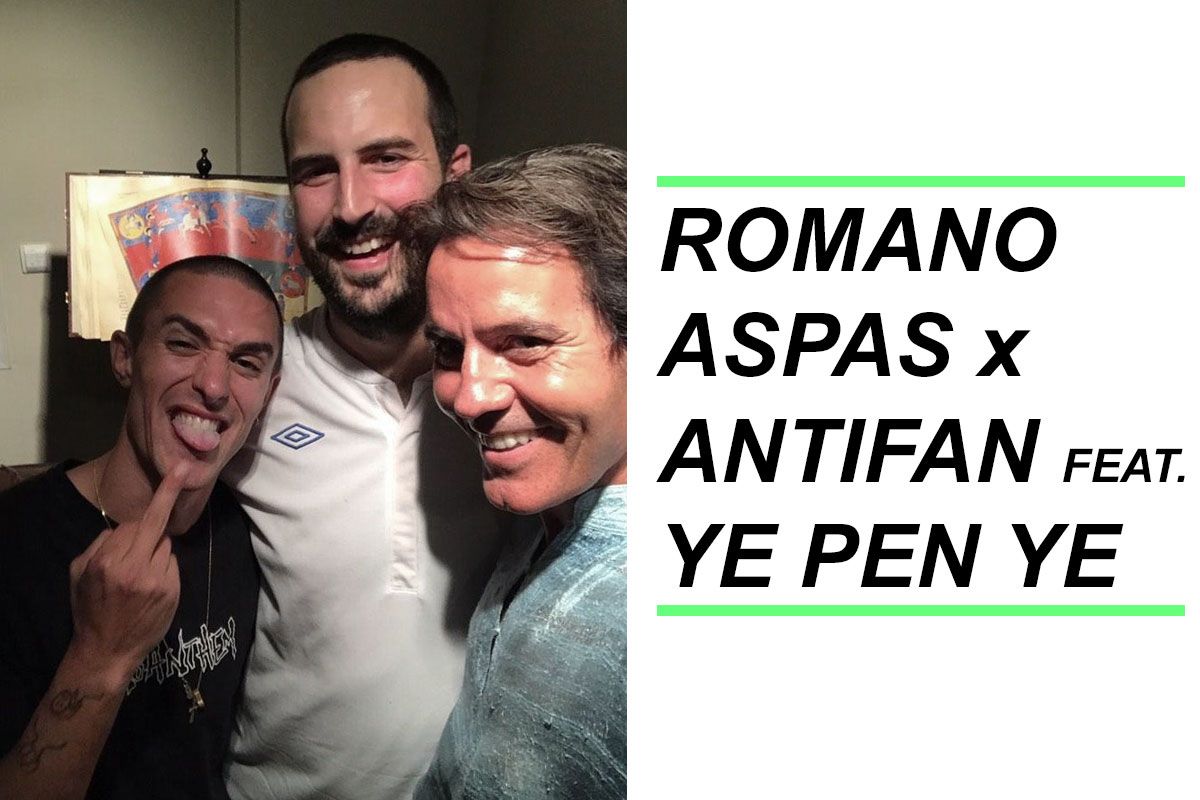 "It's never the right time for anyone, not even for those who love you, but because it's the culture. Then when you're old enough: what should you have started before? Where do we go from here?"
Romano Aspas. This is our host. We're in Romano Aspas' fucking house drinking wine and chatting about his career. The truth is that I shouldn't be drinking since yesterday became a little complicated day and … well that doesn't matter now.
"Without arrogance. But this would be the first time I've set my mind to something and I don't get it."
For those who don't know who Romano Aspas is. Well, I don't know how to explain it. In answer to my first question, he defines himself as an entrepreneur. The truth is that I only knew his facet as an instagramer. El País defines him as nanoinfluencer. He defines himself as extraterrestrial. Interpreter. Artist.
What I see is a man in his 40s or 50s. Healthy. Charismatic. Eccentric. With many folds. Educated. Ambitious. Very ambitious. I don't know to what extent, too ambitious. What is clear is that he is a man with a lot of confidence. Of those people who are capable of doing with a certain dignity what for any of us would be a direct journey to our own and others' shame and a public humiliation that can only be restored with a change of country and a surgical cut with our past life.
"Artists who take time and ask me how did you get it? Position yourself as you are. Well, where they are, they see me as if; let's see this is how it all works: it depends where you are then you can look up or down, no? and then they see me and they are looking up".
At this point I have to make a stop to go to the toilet. Minor waters. A little water to the face and continue. I look in the mirror and think you have to make an effort sometimes. That you have to take advantage of these opportunities that life gives. That I'm in Romano Aspas' fucking house. That because of these things it's worth writing about. In parallel, and without my knowing it, Romano talks about the suffering of life in his precious living room. Of his suffering. From the time when he went to the cold door as a salesman for medieval books. Illuminated codices. Because Romano Aspas, the alien, the freak of life and the aquatic sniffs, slept, in his own words, in the "Hotel Panda" (car). Imagine the next scene:
Any city in Spain. June. Romano Aspas arrives from a long day of facsimile sales of illuminated medieval codices and heads towards his Seat Panda. He enters, looks into the inner rear-view mirror, smiles and begins to undress. Hi hangs his blazer on the hanger, the one he remembered to pick up before leaving her parents' house in Valencia. Shoes off. Button by button he takes off his shirt with care not to wrinkle it more than the bill because the next day he will need it in full faculties. The trousers are folded perfectly, very carefully, methodically, and placed on their respective hanger. Then he starts the opposite exercise to undressing with a perfectly clean and folded pyjama as the main character. He still smells of softener and evokes images of his house and his mother. He feels so comfortable that his dream soon invades him. Romano settles in the back of his small car forming a ball with his body and falls into sleep. Everything is motionless and silent. This immobility is only broken by some involuntary movements of the seller's body while he dreams that he is on a large stage near the sea. A Cuban music band supports him while he sings a song he doesn't know yet. The temperature is perfect and Romano is happier than ever. Happier than he always is. These dreams remind him of his future.
"You have to try to go more to nature. Since you can't go to the beach. There are people who choose to party and be hungover. It can't be that you never have time to be in nature which is where you get the energy, you know?"

"The universe is a mirror"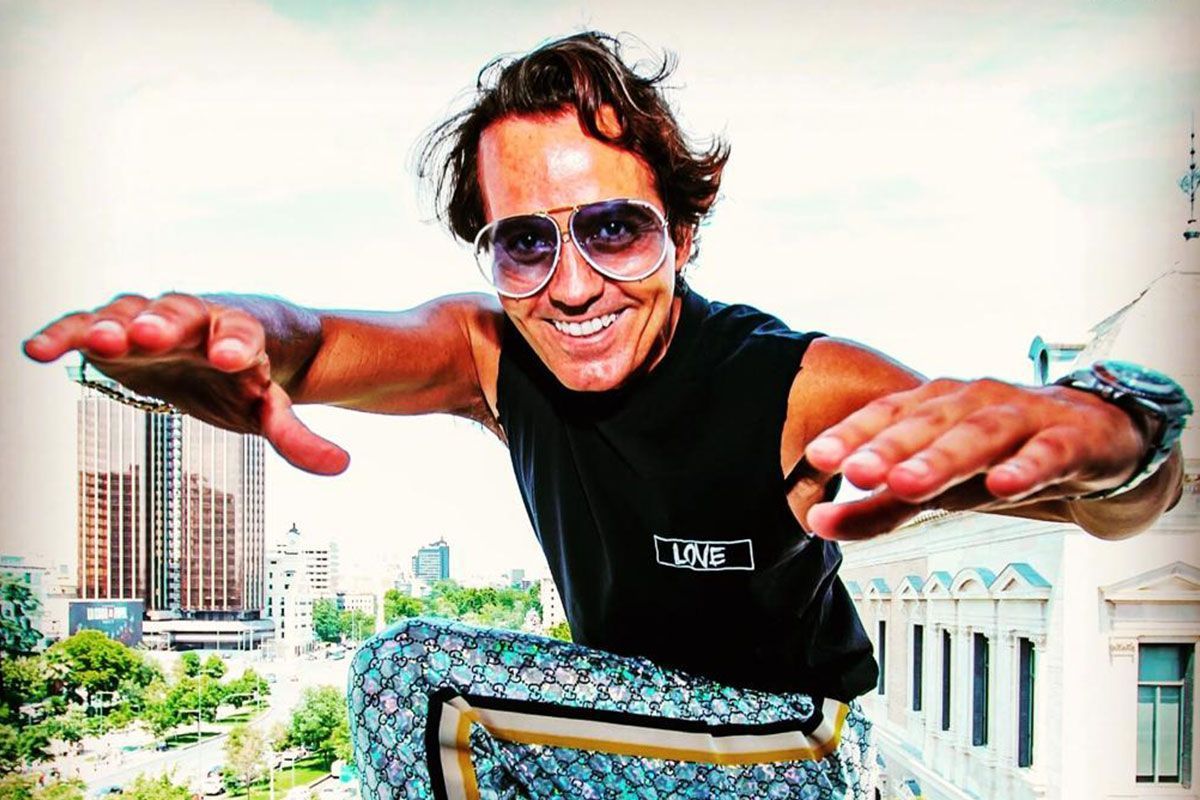 The conversation is much deeper and more serious than I expected. I feel a little disappointed by this. I was expecting madness. But I also like this. Romano Aspas is not crazy. I repeat: ROMANO ASPAS IS NOT CRAZY. I warn you that we are going to ask you a more daring question. He warns us that he is going to answer what he can. There he goes:
Jerva (H.-) Did you live the Valencian route?
Romano Aspas (RA) – Yes, I went home as soon as the sun came up.
H.- Did you like that music?
(RA) – NO. Maybe that's why I didn't live it anymore.
H.- Haven't you ever been high?
(RA) – Well, I've ever tasted alcohol. Some weed. I admit, I've tried it and, well, marijuana, well, you flow pretty well. But as I try to be emotionally intelligent I don't even get involved. If I had learned I'd go somewhere to be erased like rolling hahahaha.
The background music is still playing and I'm hotter than I should be. I'm drunk. It's confirmed. I'm thankful then that everything is being recorded and at the same time I'm embarrassed by the stupidly long introduction I make, quoting Michel Granger and his "Extraterrestrials in exile" so as not to ask, directly, what I wanted to ask:
H.- Do you feel extraterrestrial?
(RA) – Scientifically we are all aliens because we are star dust. This is scientific. In our organism. In our organic components.
Deep down we are all aliens. Like the capacities of our mind; we do not awaken them. It's like a muscle that we don't exercise.
For me Michael Jackson, I would call him an alien. Mother Teresa of Calcutta. Jesus Christ. Frank Sinatra. Elvis. Our most international Spanish artist: Julio Iglesias. Camilo. Enrique Iglesias. His whole family. Many more people. You yourselves are two aliens.
"All the manuals for success in practice collapse in practice. It all comes down to a great conviction, perseverance and…a dose of luck".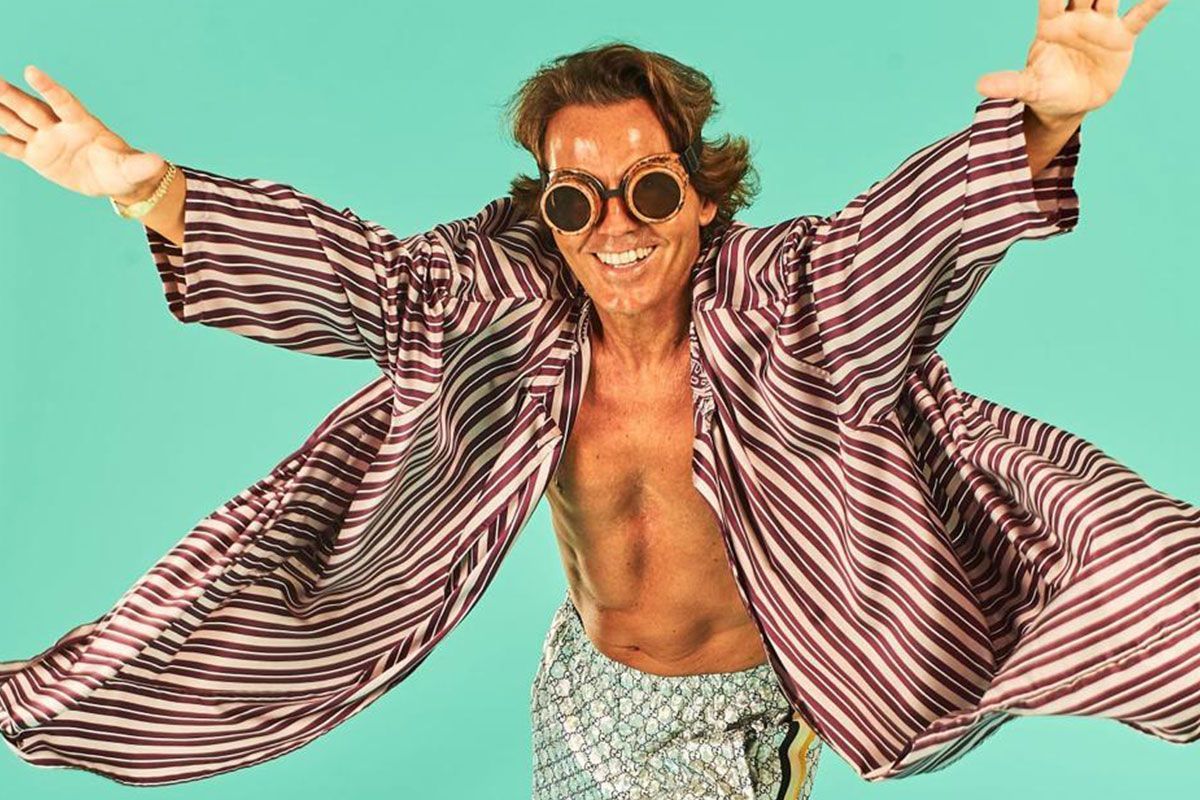 This is what Romano tells us when I ask him if he has prepared himself in any way to communicate over the Internet. Whether it is something natural or there is a premeditated plan. Whether you have created that character or he is like that. Álvaro sums it up much better than I do and asks him directly:
H.- Do you laugh with yourself?
(RA) – Yes, I am. Especially when I make the videos.
He explains that this is one of his rules when it comes to creating and choosing the content he publishes. He asks himself: do I find this selfie video funny? That the answer is YES; it is published.
We keep talking. Alvaro and I talk more and more. Bad. But at a given point the name of Cárdenas appears. I don't know if you remember Cárdenas. Not Cárdenas the one from Onda Cero. Cárdenas the one from Crónicas Marcianas. That Cardenas of Arlequín, Tamara, Margarita Seis Dedos, Carmen de Mairena, etc. Cárdenas the precursor of freaks in Spain. The greatest exponent of the public humiliation of eccentric people as television content. FBI. A content as despicable for the one who creates it as for the one who consumes it. A humour based on evil and humiliation. A humour that I have consumed. That I have enjoyed. Because to one degree or another: we are all a little sadistic and we like to see how some people are worse than us. We rejoice in that to reaffirm our place in the world. We are shit. Many and many times.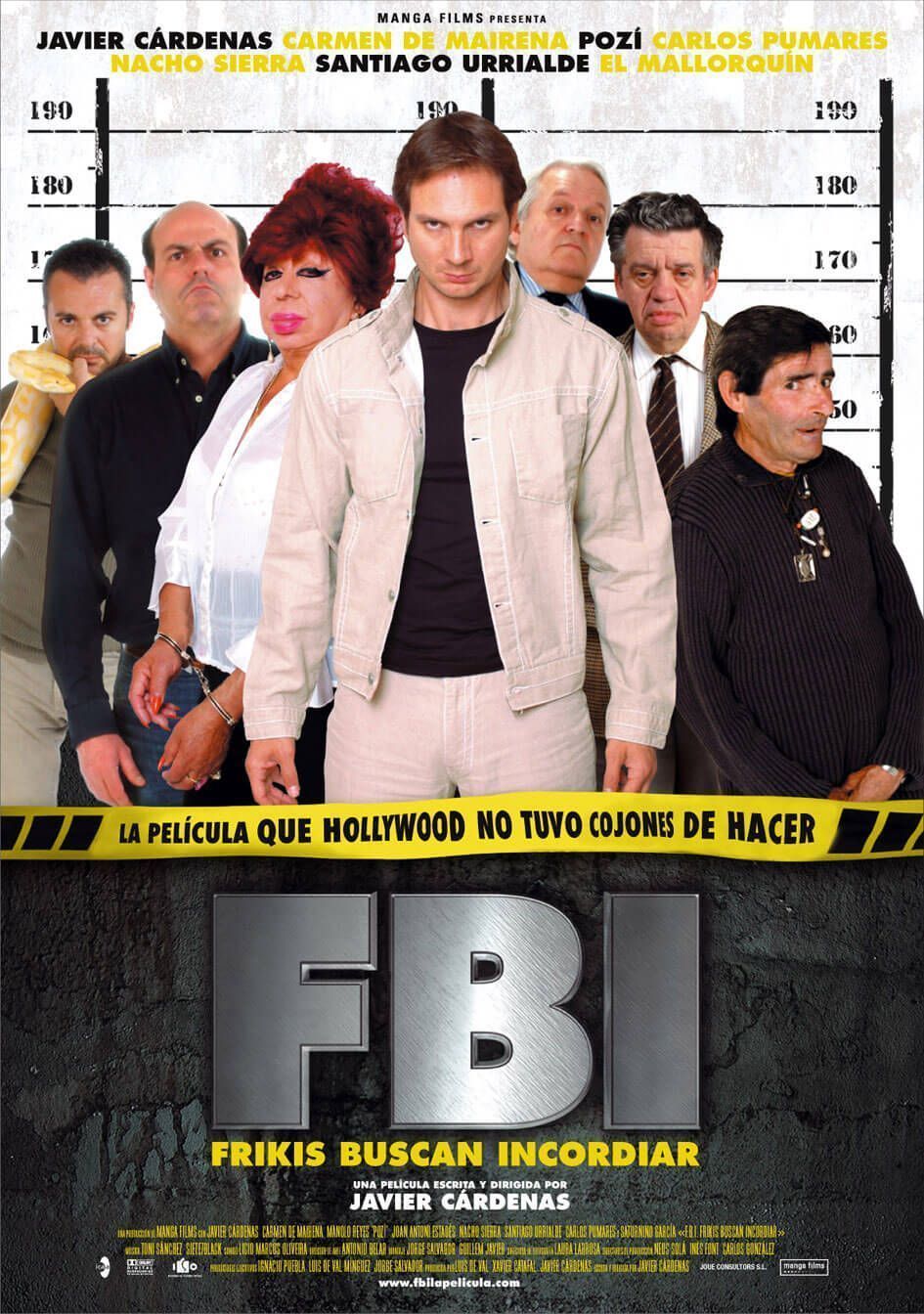 We are not going to deny it; in fact, he does not deny it: ROMANO ASPAS is a character. There's nothing wrong with this fucking thing. He's a character. A character within a show that he himself has put on. I imagine, that everyone who has seen Ali-G doesn't think that Sacha Baron Cohen is an oligofrenic rapper who spends his time smoking marijuana and watching porn, which really escalated into English politics. Well, something like that happens with Romano Aspas. Maybe it's disappointing for some. Welcome to the real world where there is irony, double meaning and the sense of spectacle. Not everything you see has to be real. Not everything you see is real.
H.- Are you afraid that people will follow you to laugh at you?
(RA) – No. I realize the reactions I generate. There may be some who laugh at me, but in general they are positive and… of leadership. If I wear glasses, people look around for them or ask me. And whoever says the glasses, says the thing about sniffing life.
"I snorted water to decongest. On Formentera, moreover, the water is crystal clear. If it were somewhere else you could still catch a bacterium."
https://www.instagram.com/p/B3Pi2vPD2U6/
Romano Aspas is a leader. A real influencer. Romano Aspas has invented a world in which there are many things. How you use them is your problem but nobody is taking advantage of him. He is not sick. He's not crazy. His message brings happiness. As a friend of mine told me in relation to a certain substance:
If it makes you want to laugh, sleep and eat; it can't be very bad.
LIIIIIIFE.
ROMANO ASPAS x ANTIFAN FEAT. YE PEN YE 
–
Text: Jerva ANTIFAN | @antifan_clubsocial
Special Thanks to:  Álvaro | @ley_enda