READ IN: Español
Rosalía has already become an international superstar, which has allowed her to go on 'Saturday Night Live' to present her latest album 'Motomami'. During the famous show, the singer captivated the audience with her live performance of Chicken Teriyaki and La Fama and the looks she wore.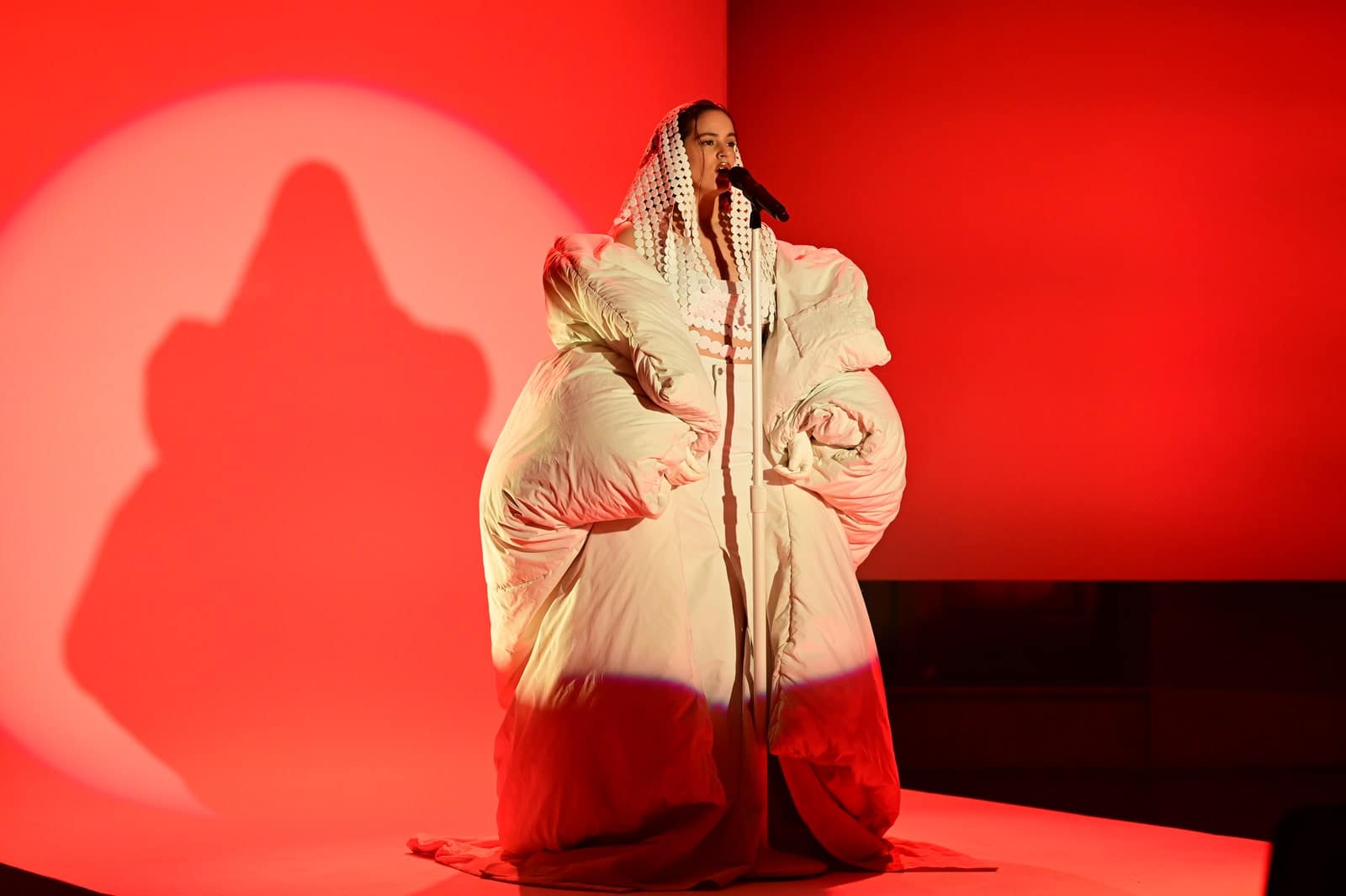 Only the greatest come to 'Saturday Night Live' and Rosalía has already done it twice. The most memorable moment of the night was when she sang "Chicken Teriyaki" and "La Fama" live on stage in Studio 8H at Rockefeller Center in New York. It left us all speechless, as it sounded even better than the recorded and mastered songs.
The artist's looks during the performances have also been much talked about. To sing "Chicken Teriyaki" she wore a red dress with a wide side slit and a biker jacket that reflects the essence of 'Motomami'. On the other hand, for La fama, Rosalía chose a white duvet-style dress from Marc Jacobs' Spring/Summer 2022 collection that made a lot of people talk.