READ IN: Español
We are happy to present you the brand new exhibition of the Spanish artist SABEK, which opens on October 7th at ADDA & SARTO.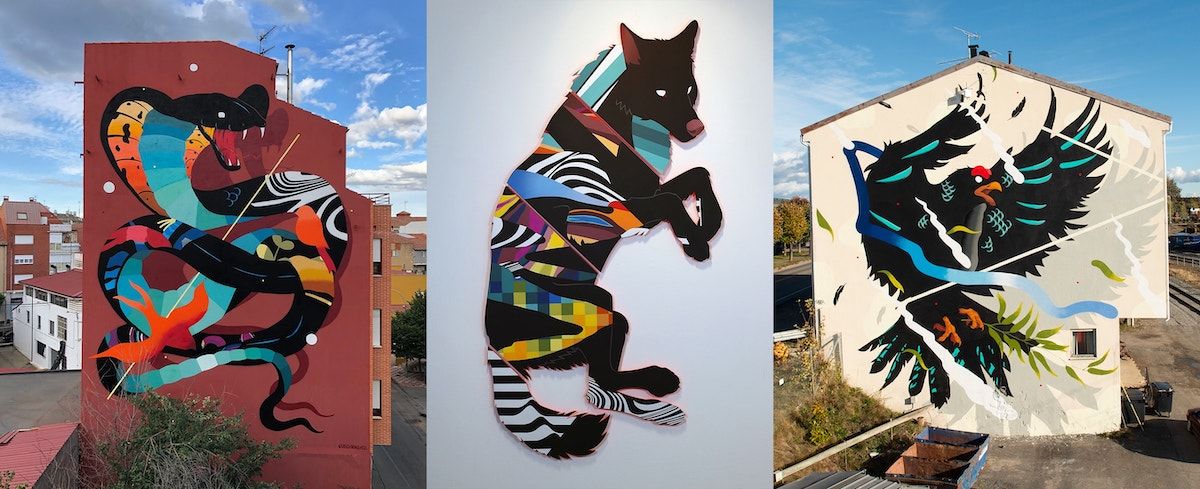 SABEK begins intervening in the streets of Madrid with graffiti in the early 2000. Later he starts to experiment more figurative work indoor and outdoor.
His unmistakable style is recognized by the representation of silhouettes inspired by nature and animals, particularly powerful ones. In huge murals around the world (USA, France, Spain, Malaysia, Russia, New Zealand…) the artist shows us the hallmarks that make his style so recognizable. A particular mixture of subtlety and power in which the shapes and masses of flat colors, used almost as symbols, coexist perfectly.
His work is shown for years in galleries in Spain, China, the United States… For this solo-show in Paris, SABEK presents ten artworks on wood featuring animals in surrealistic atmospheres. His work shows a duality in a indefinite space-time, and switches us between positive and negative, strength and tenderness, color and non-color. He creates artworks which, rather than reflecting a reality, create a new one.
From October 7th, you will be able to enjoy his art at ADDA & SARTO, located at 35 Avenue Matignon 75008 Paris.