READ IN: Español
Salomon exists in both the past and the future. Born from the strength of its history,  it has been moulded by decades of trial and discovery. It is precision and innovation driven by a community that sees where it began and propels it to where it is going.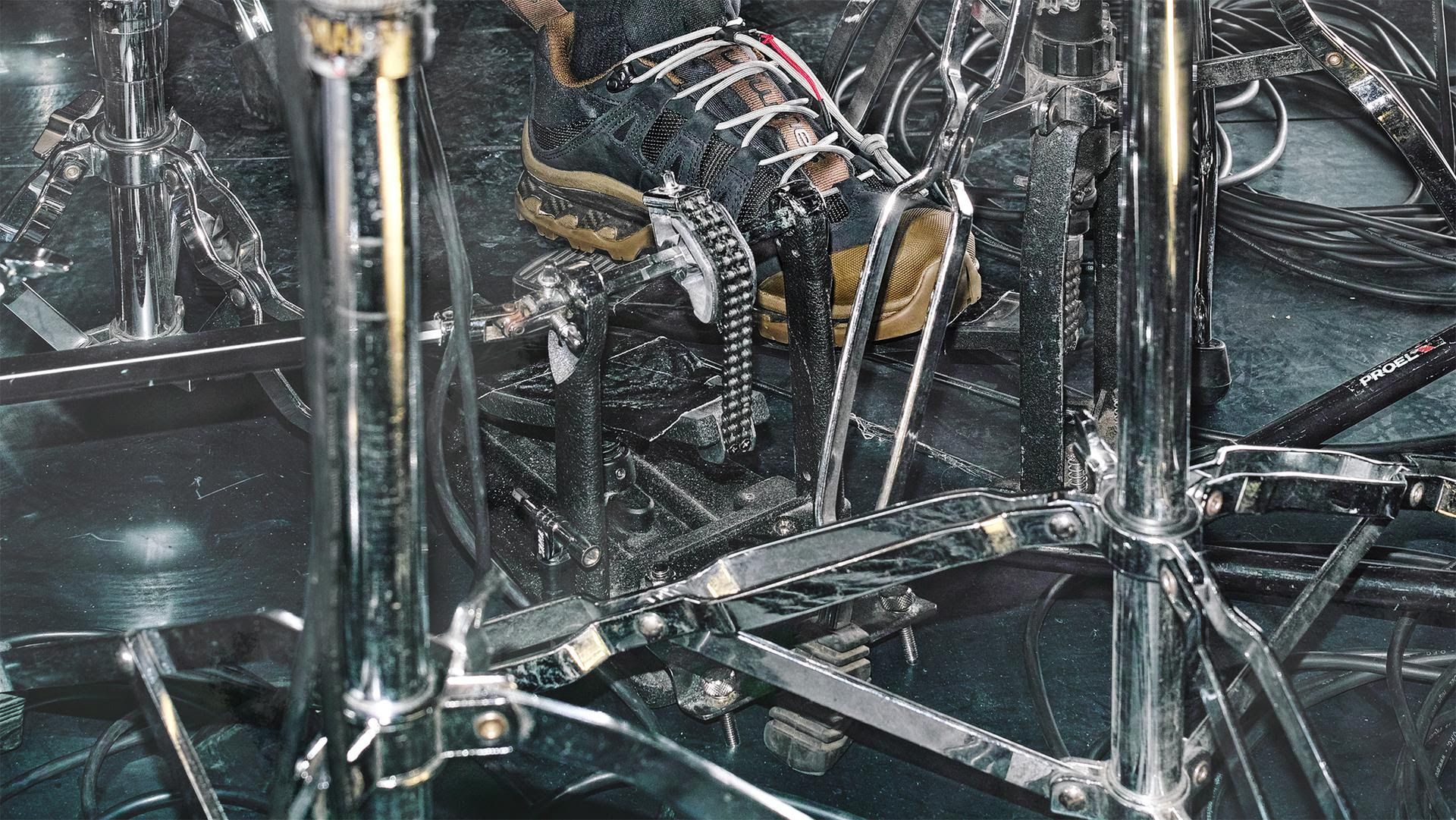 This FW22, Salomon presents the Gr10k Quest Low, a hybridisation of tactical footwear that explores freedom quests within utopian urbanisation schemes. Gr10k proposes a tactical boot for non-tactical scenarios, such as architectural mega-complex dwelling and extreme drumming.
Departing from an intervention on the high Salomon Quest advanced tactical boot, Gr10k co-opts the (de)stylized historical freedom associated with sneakers with an updated political awareness. The core Salomon shape is transformed into a black, all-terrain ghost of 90s grunge cultural spheres.
The product features Salomon's 4D Advanced Chassis™, providing extra grip that guides the foot through rough terrain, and reduces fatigue for increased comfort. In addition, it offers an All Terrain Contagrip® sole that holds ground on any surface – wet, loose, firm or dry.
To further contextualist the design, Gr10k created an extreme drumming scenario performed by Igorr Cavalera with a video recorded by artist collective LAAR, and photographed by Berlin-based conceptual artist and photographer Satoshi Fujiwara. On the occasion of this collaboration, Gr10k is interested in the power of the heel to toe technique as an intense use of the foot, as well as its capacity for intense visual and sound output.
Gr10k is a hybrid collective integrating practitioners from adjacent disciplines to enact what remains a relatively traditional production process, and underneath contemporary narratives in fashion phenomenology.
The Quest Low for Gr10k will be available on the 27th of September at Salomon.com and select retail partners.