READ IN: Español
The fashion catwalks not only serve to present the designs of the creative directors of the fashion houses, they are also a means to satisfy the fetishes of the most detailers. This is how the Instagram @larslala account was born, focusing on the most extravagant and characteristic shoes in the industry.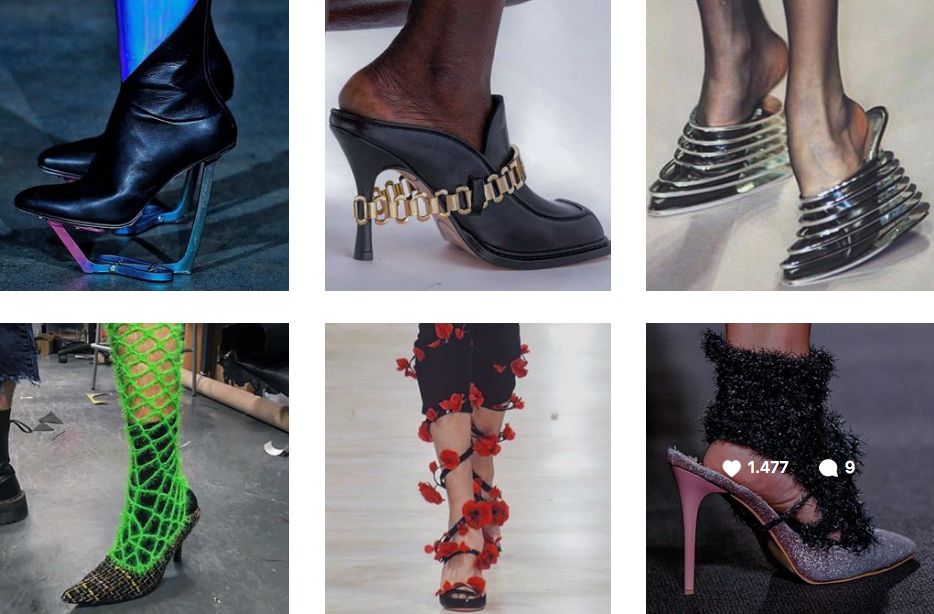 The Instagram @larslala, account, which we don't know who it belongs to, has become a reference profile when it comes to showing such striking details as footwear, which we rarely echo during a presentation pass of a new collection.
It's biography says: "Do you have a foot fetish or something like that?", this is how an anonymous or anonymous woman in love with footwear presents her account. In it we can enjoy almost 700 photographs ranging from different types, elements and shapes of shoes with impossible heels to rebellious toes that escape from the structure that surrounds the foot. Any type of footwear in which you are sure that @larslala has captured it in Instagram.

The hidden purpose is to give more presence to those kinds of details that sometimes go unnoticed, those that remain in the background because our eye prefers to focus all attention on the proportions and shapes of the clothes themselves.
Shoes are one of the best-known fetishes in the world of pleasure and admiration, so we should look more at the semi-hidden details that make a noticeable difference.

A profile that pays tribute to the most striking women's footwear of fashion weeks. #mustfollow