READ IN: Español
The connection between exercise and feelings in postmodern life becomes the reflection of Shoop Clothing (@shoopclothing)'s new 19' spring-summer collection: a hypnotic fusion of underground, business looks and retro sports-inspired clothing.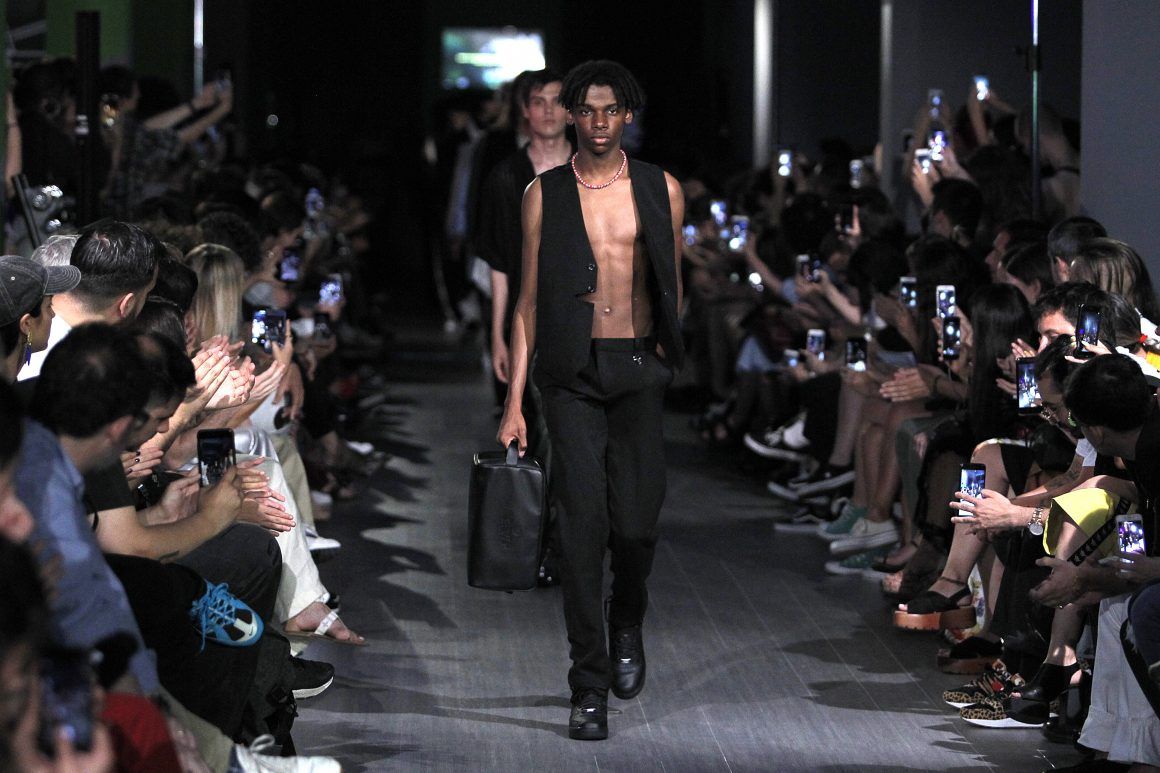 Fashion hackers aka Miriam Sanz (@mimishoop) and Yohei Oki (@yyioy), presented a proposal at the Dream Fit Ventas gym that links emotions, which tells us how sport has become an essential pillar in our lives full of ego and stress. 'Many people go to the gym or exercise to relieve stress, have fun, get away from it all, fill gaps in their lives, improve their health, tone their bodies or just feel better'. And that's exactly what Shoop embodies in this SS19 capsule collection: the important social function that sport plays in our stressful post-modern lives. Because around the gym there are beautiful stories of overcoming, inspiration, frustration, love and lack of love.
Shoop Clothing here also focuses on injecting traditional craftsmanship into materials, in a collection that speaks more about the future than about 2019. Already in the season FW18 dealt with office life and its relationship with manipulation tools such as post-truth or fake news, but now the central axis is the gymnasium: that space in which to live sensory experiences around machines and materials. Thus, the brand ½ Spanish ½ Japanese, explores the history and/or relationship we have with exercise in everyday life through a mix of looks that we go through throughout the day: a combination of work and sports clothing in the same updated idea.
The crew of adult players / fashion gamers, returns to play with volumes, deconstructions, overlapping materials, fabrics with asymmetries and clothing without gender. The athleisure rises to another phase out of space with this spring-summer collection in which black and white predominates, as well as dark and enigmatic tones in a line in which the pieces formalize the urban concept through precise cuts, transparencies and infinite openings complemented by tribal and ethnic necklaces to generate (even) more contrast.
SHOOP Clothing SS19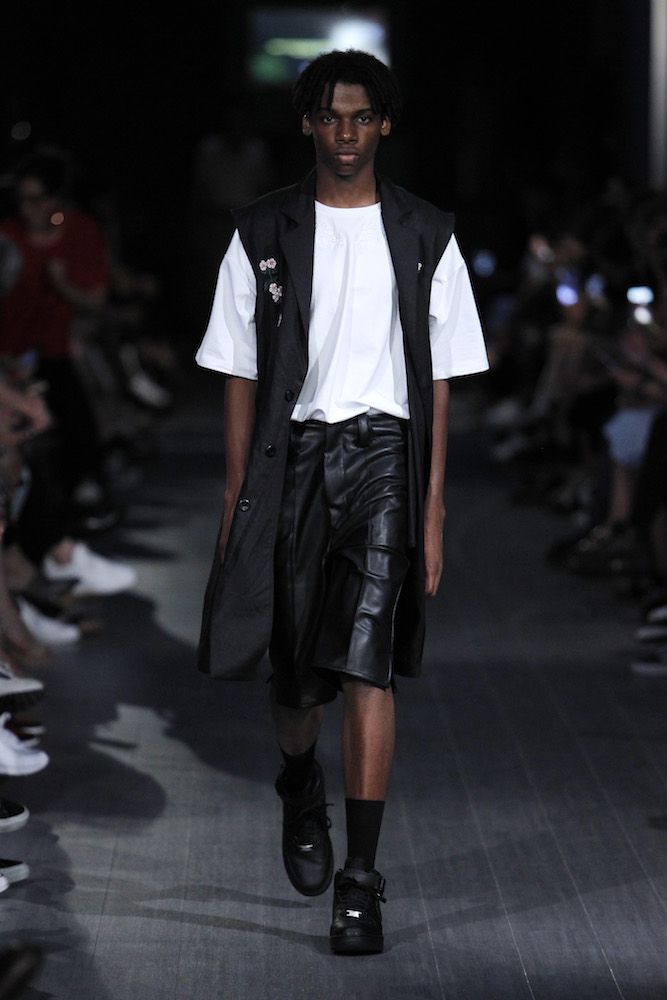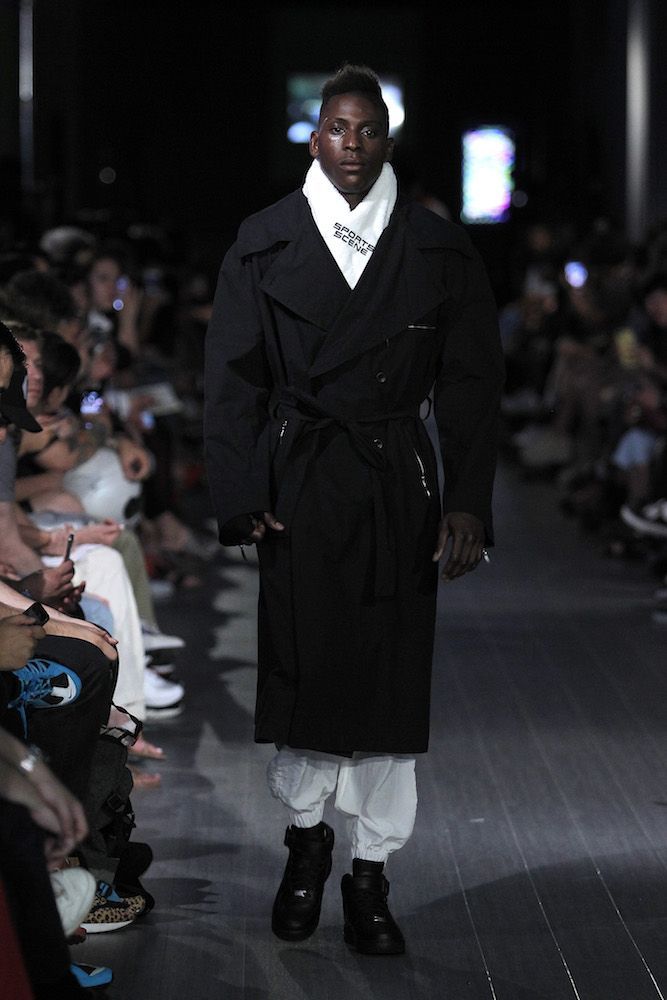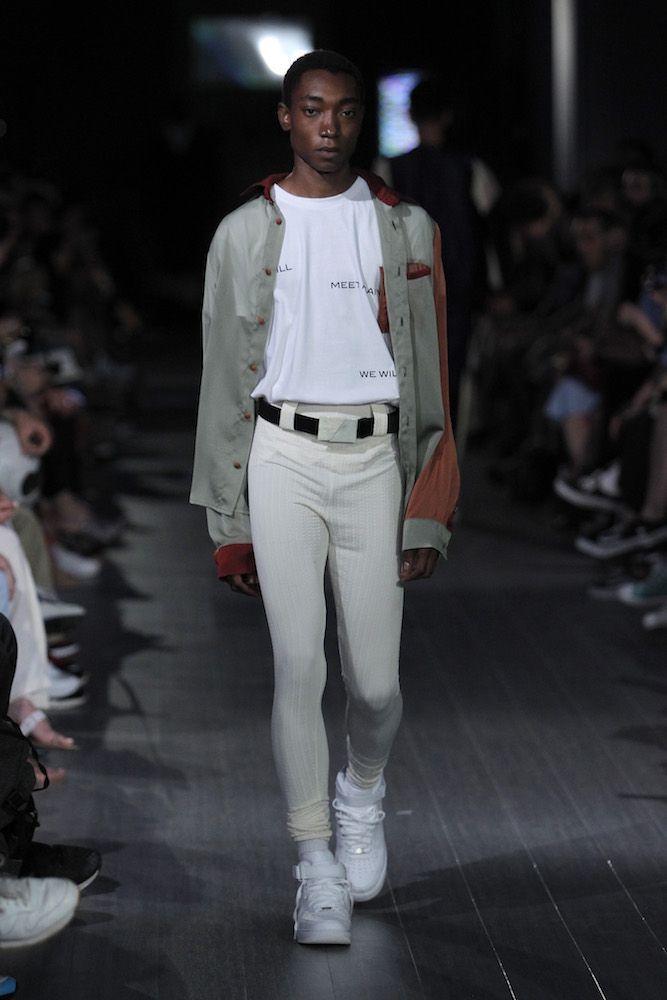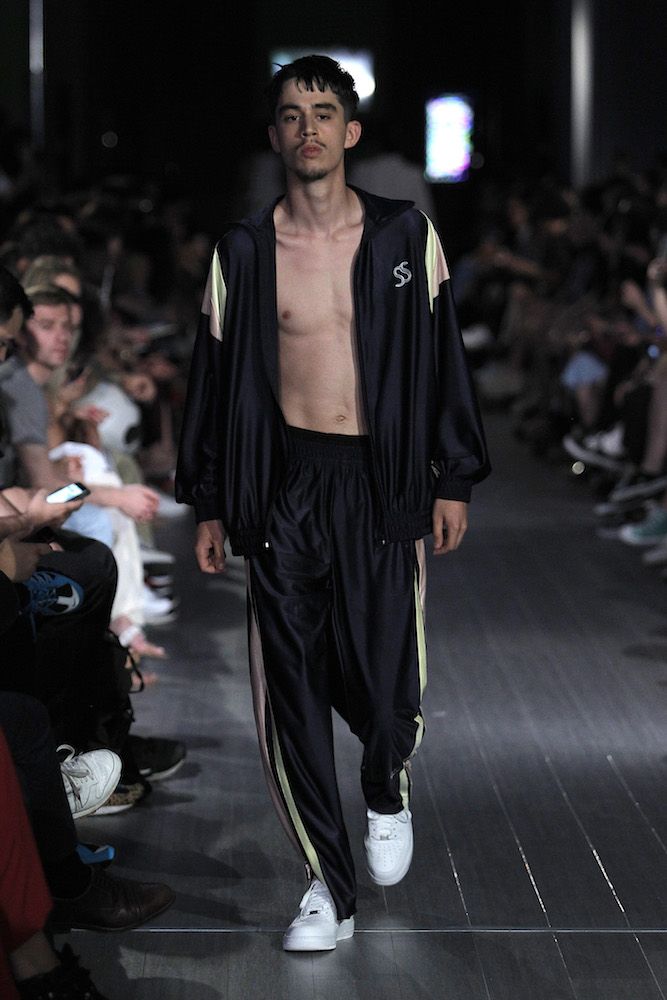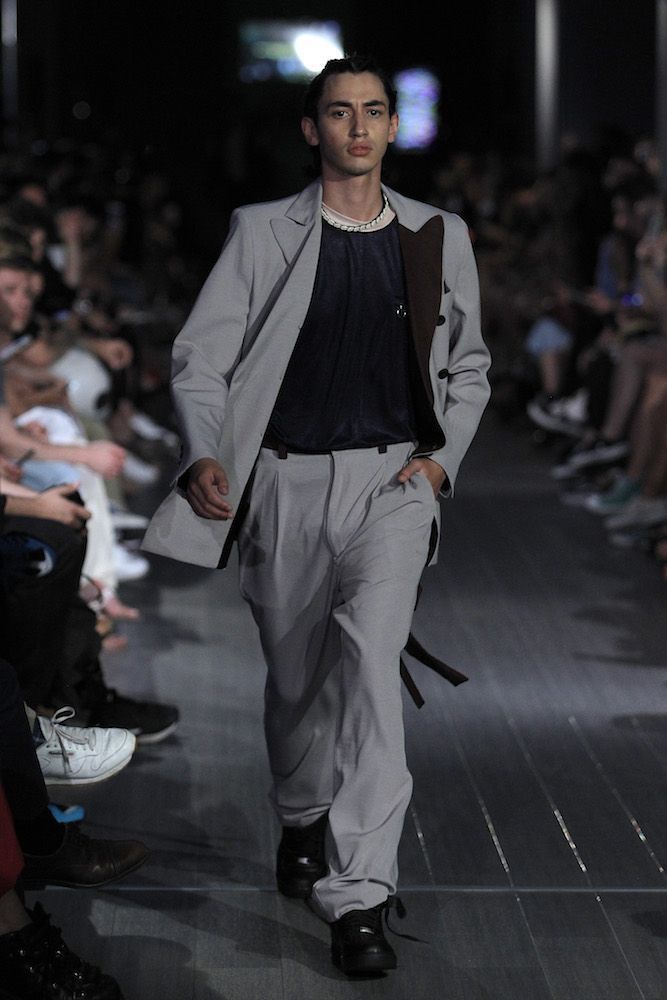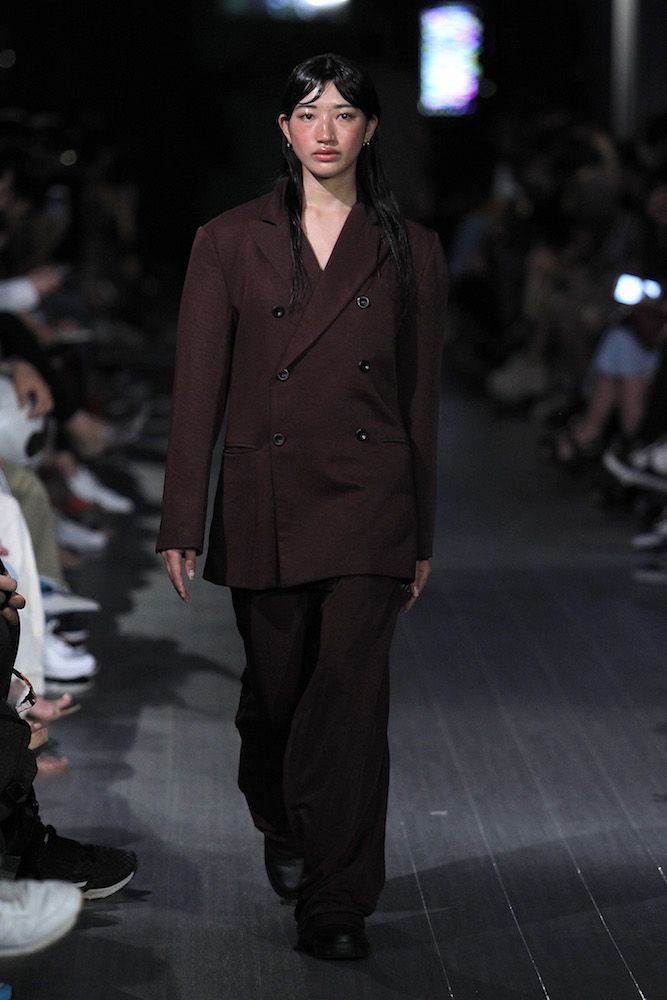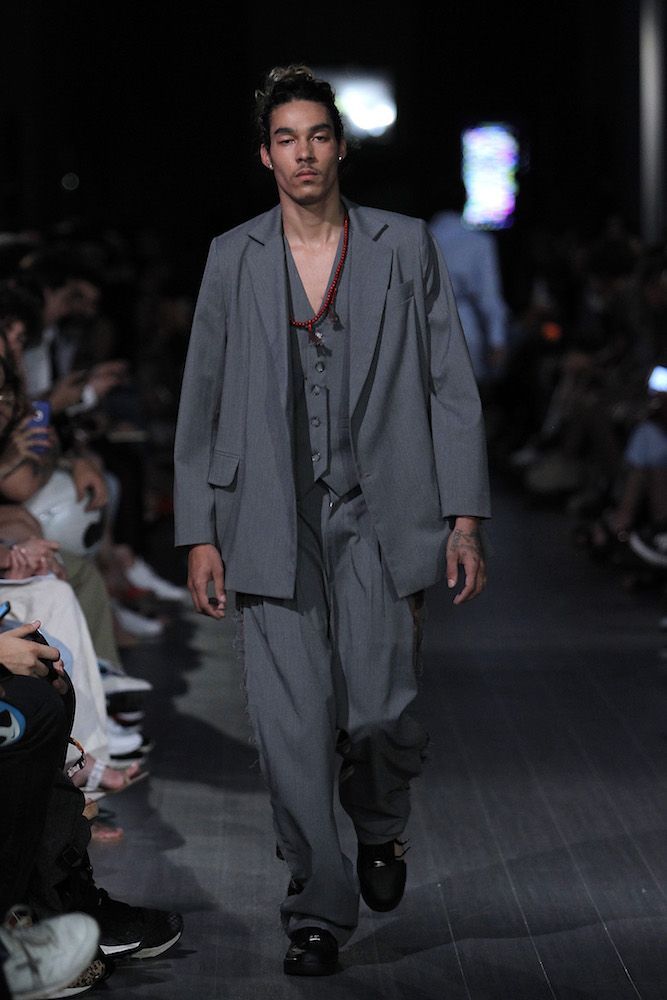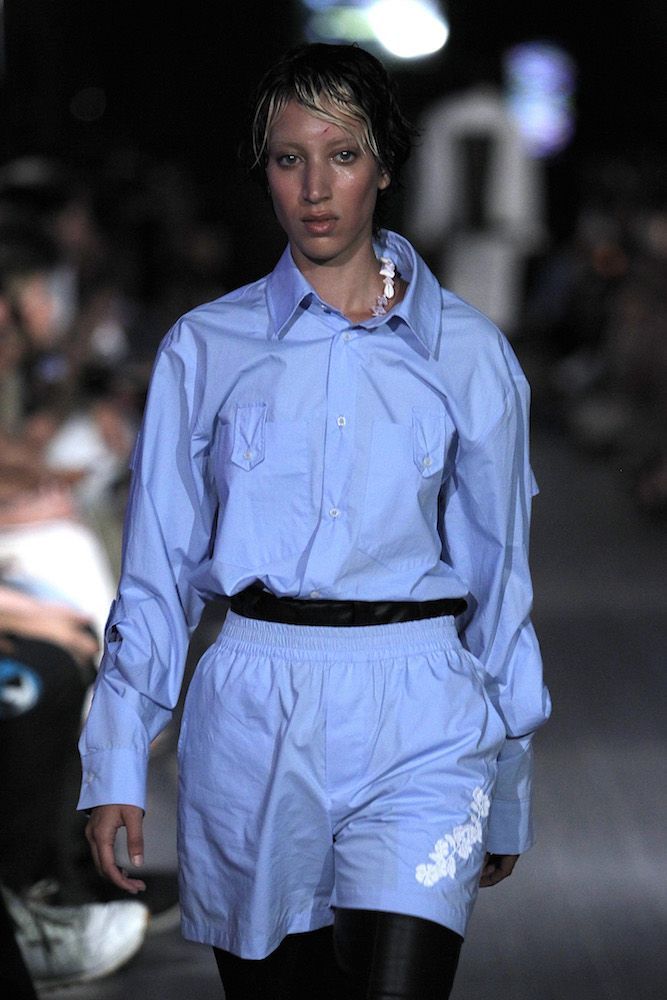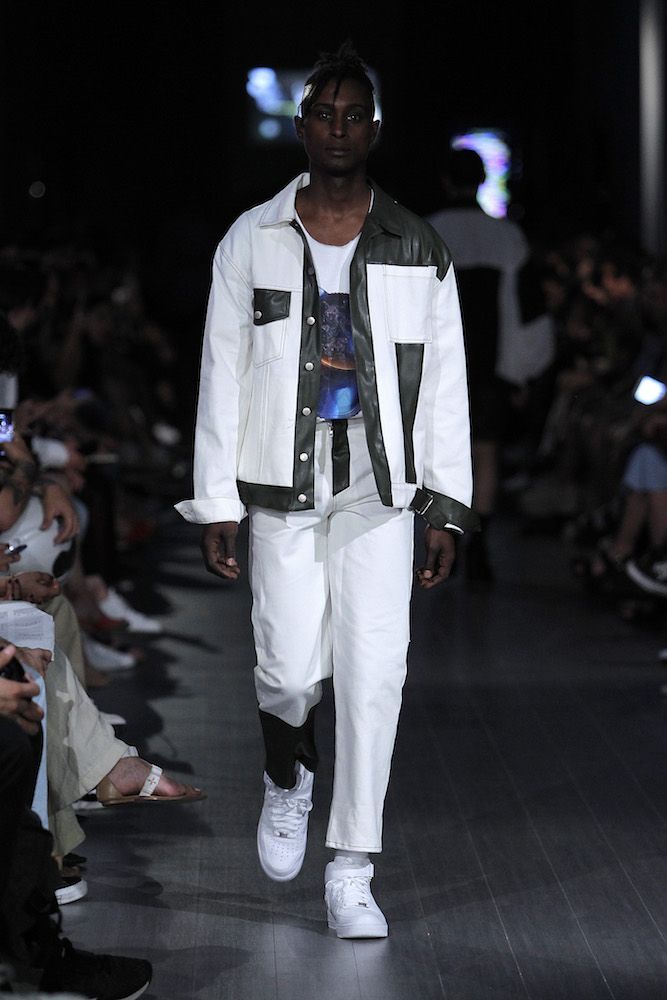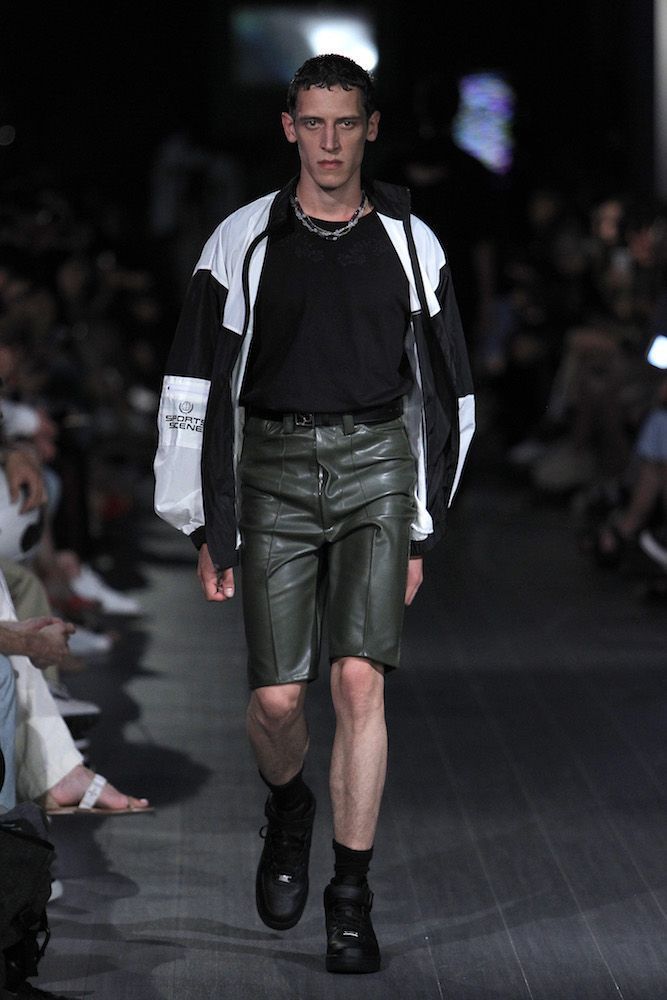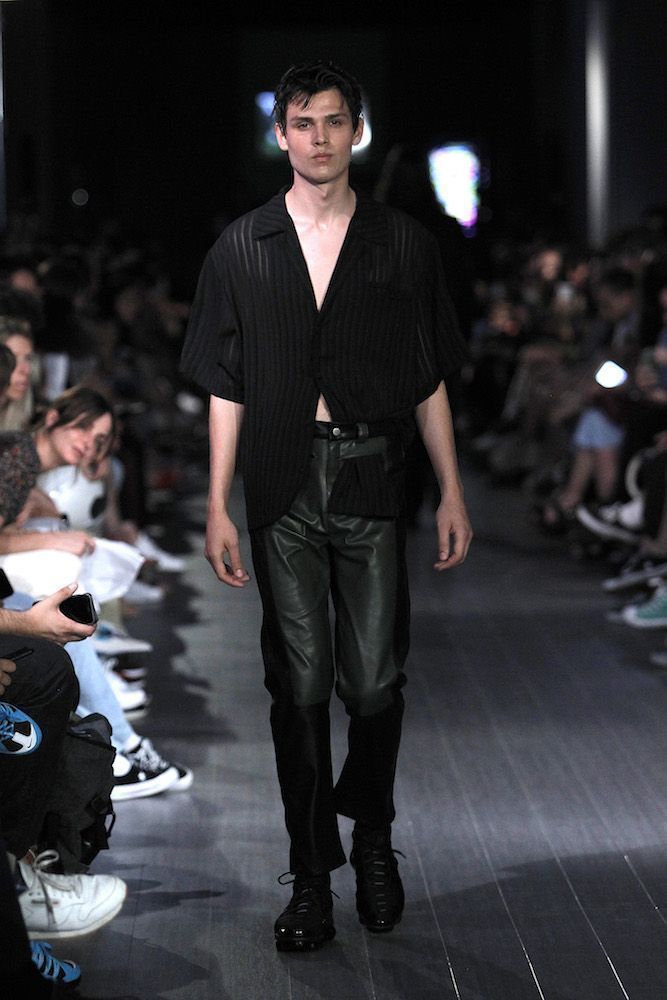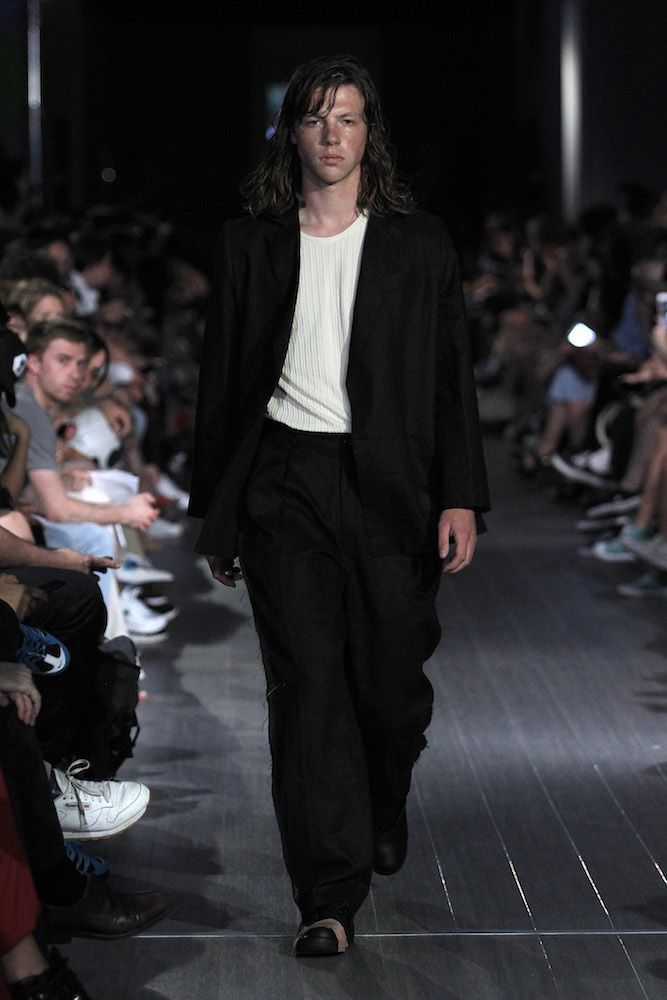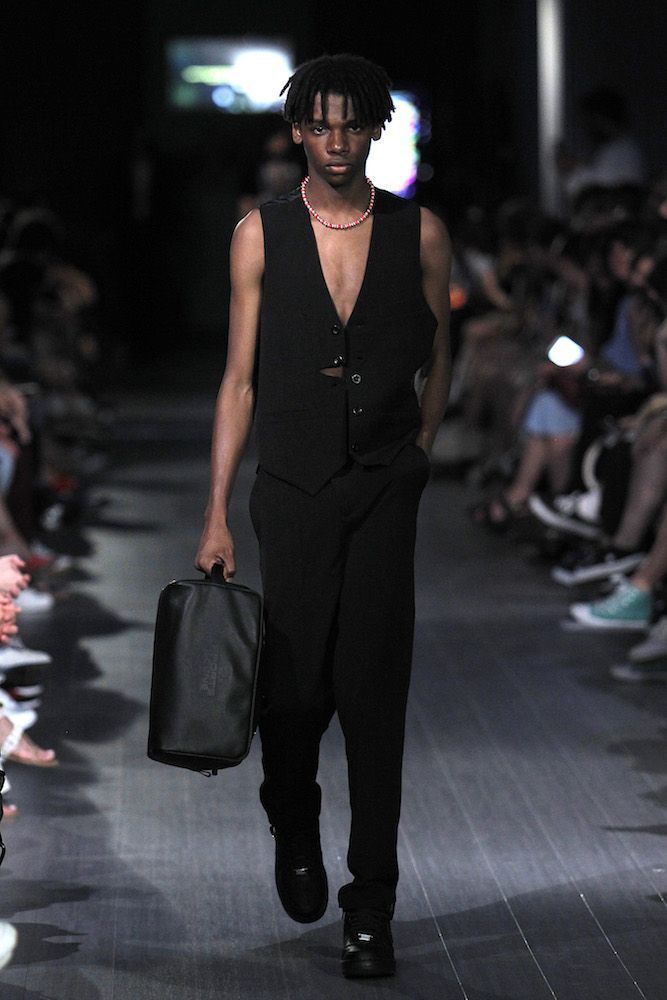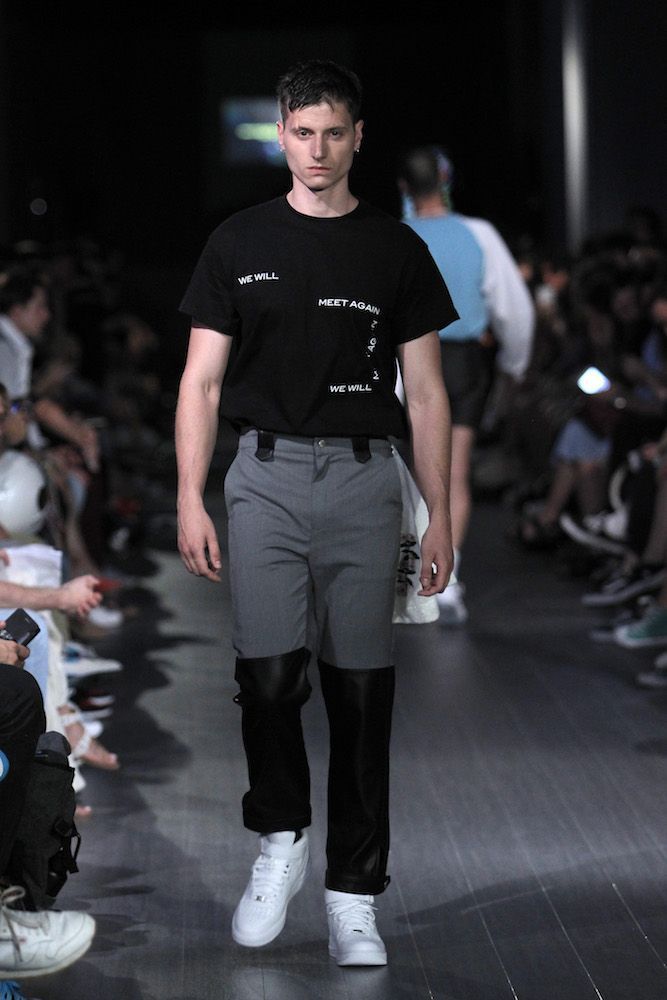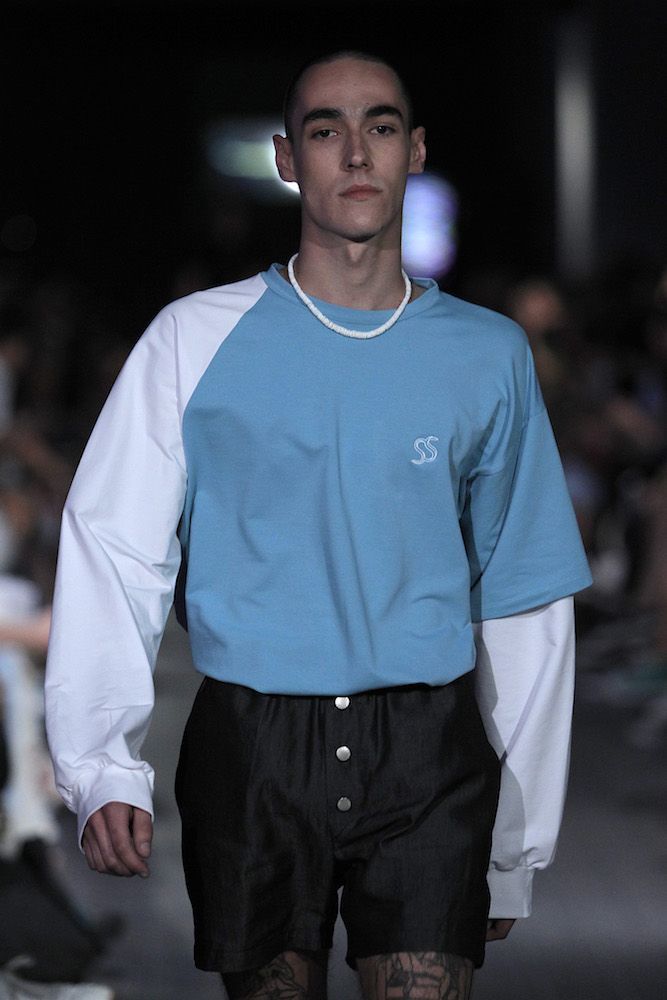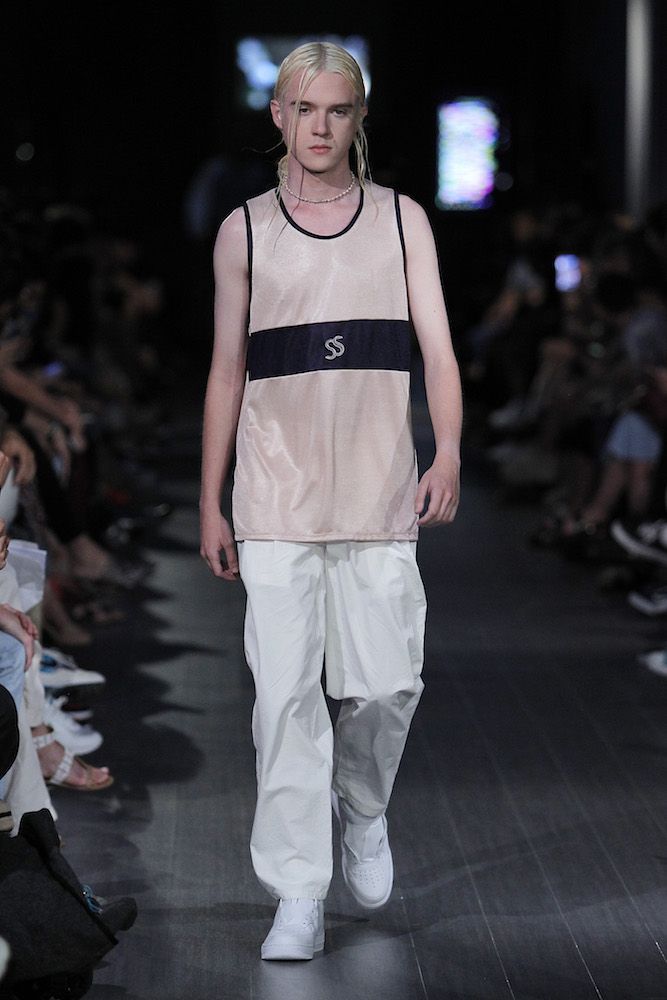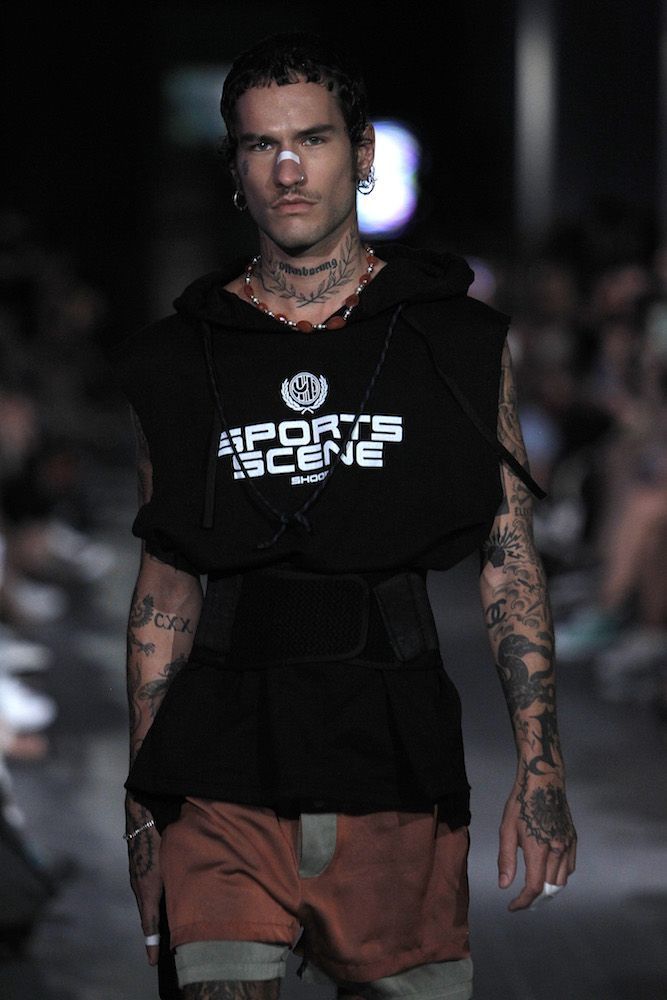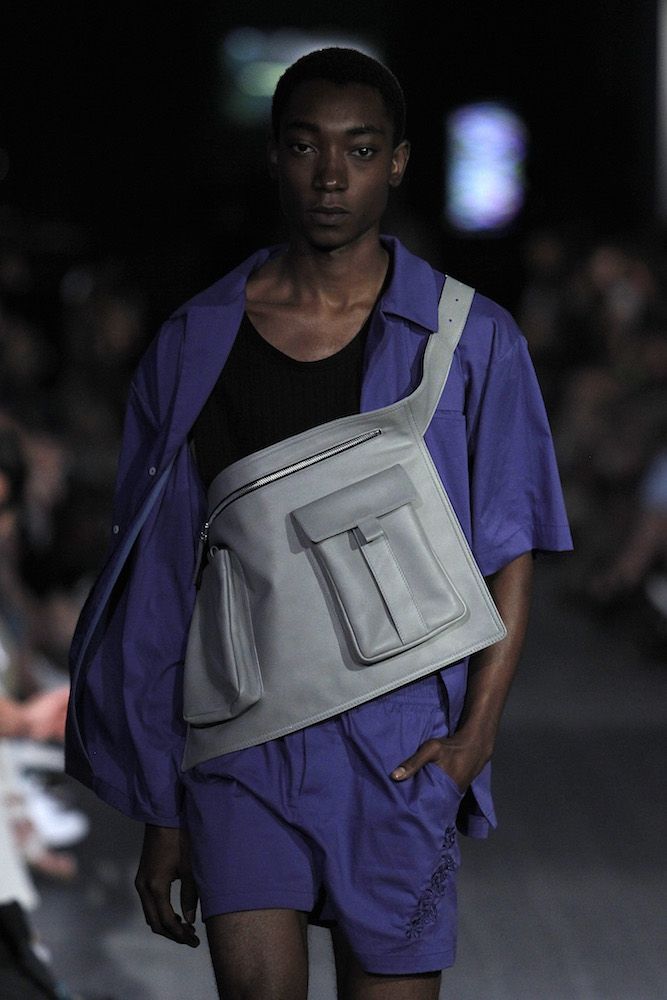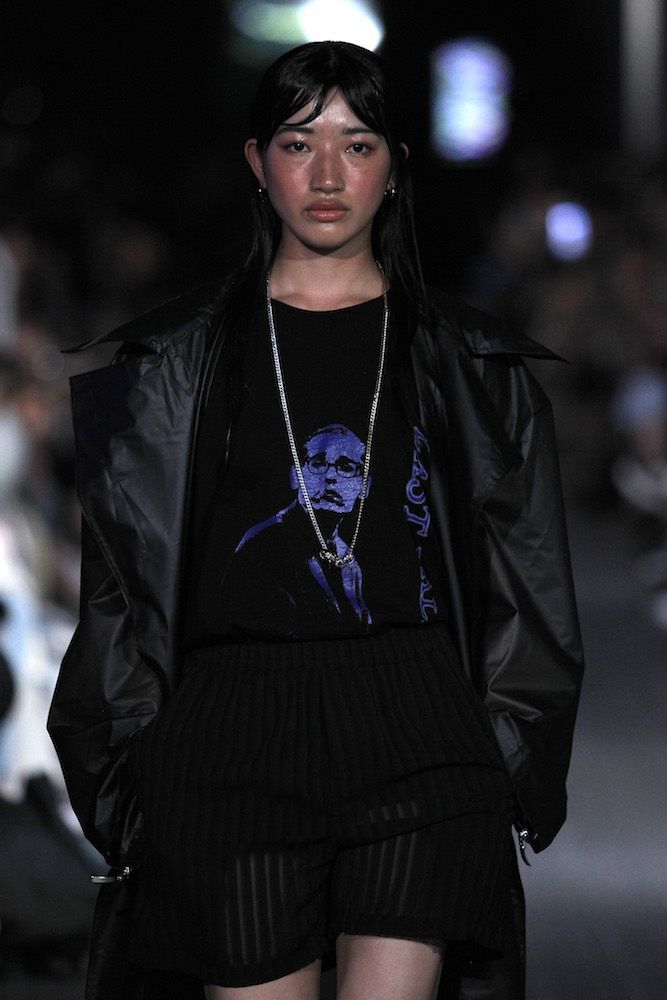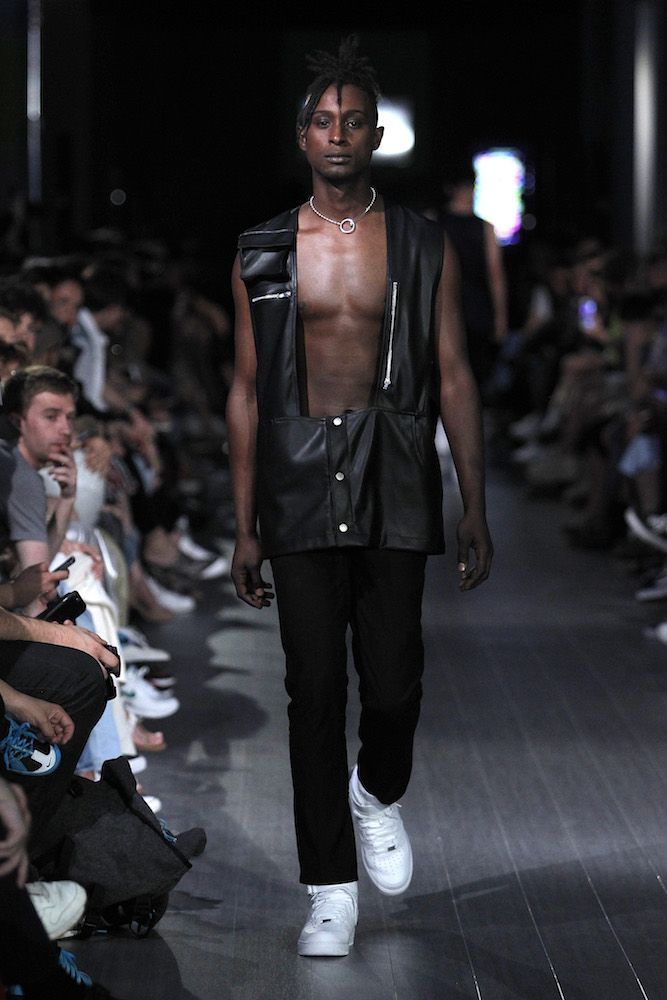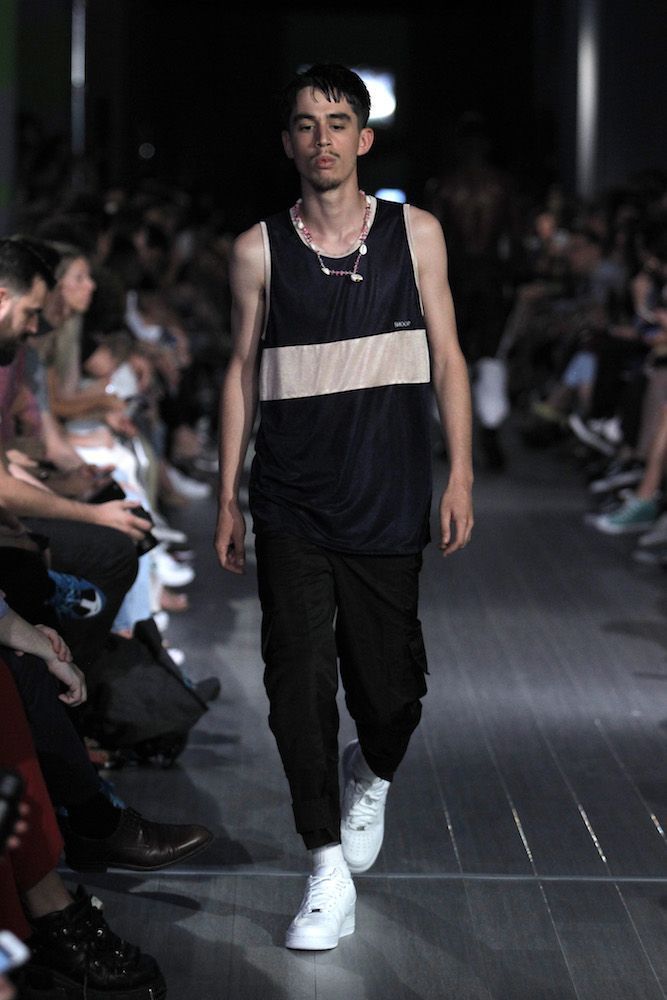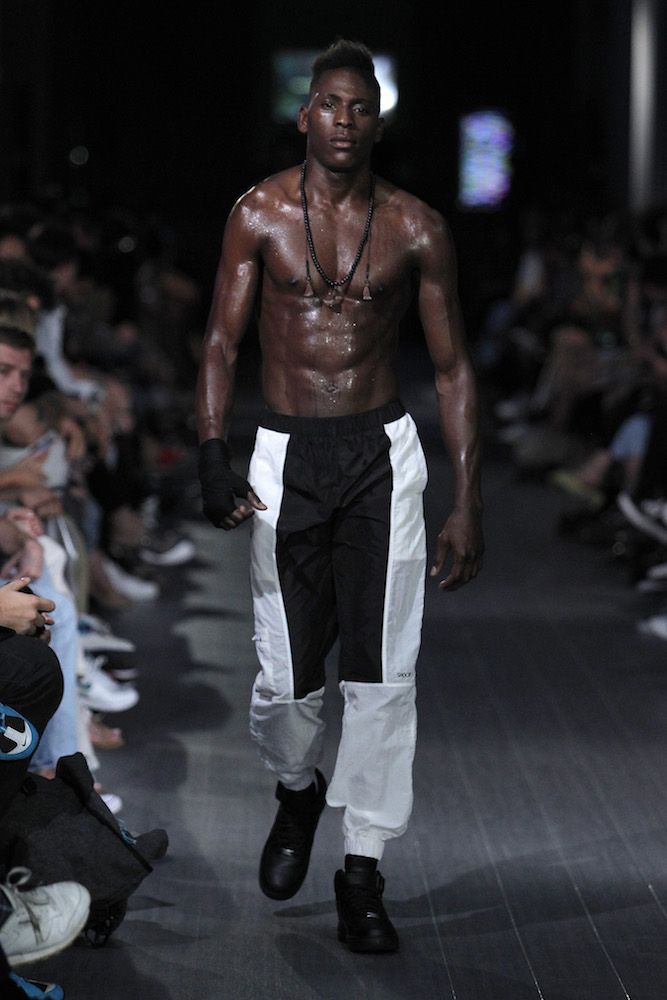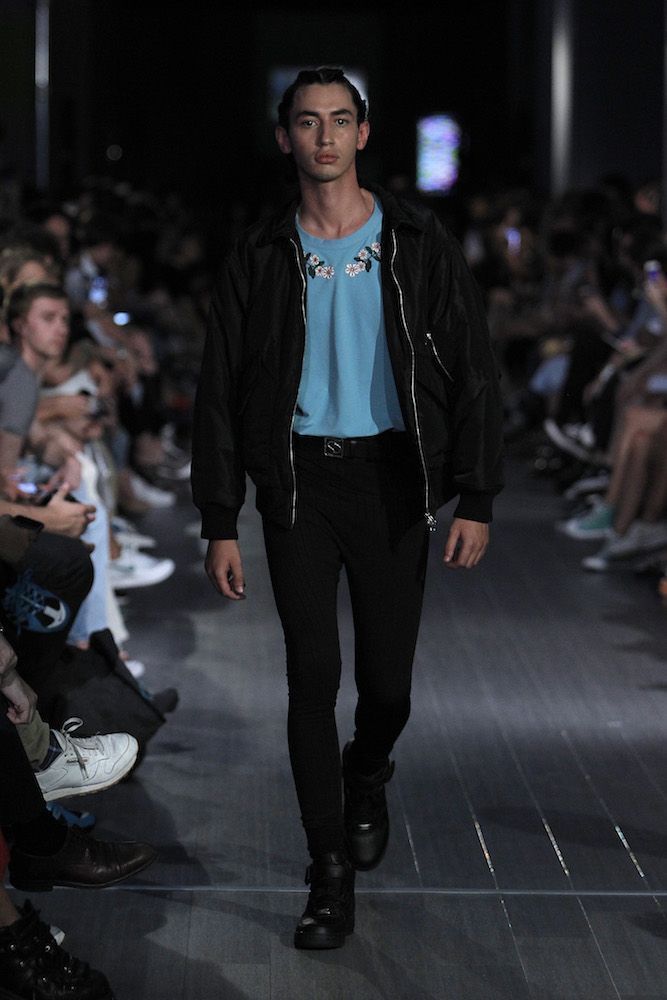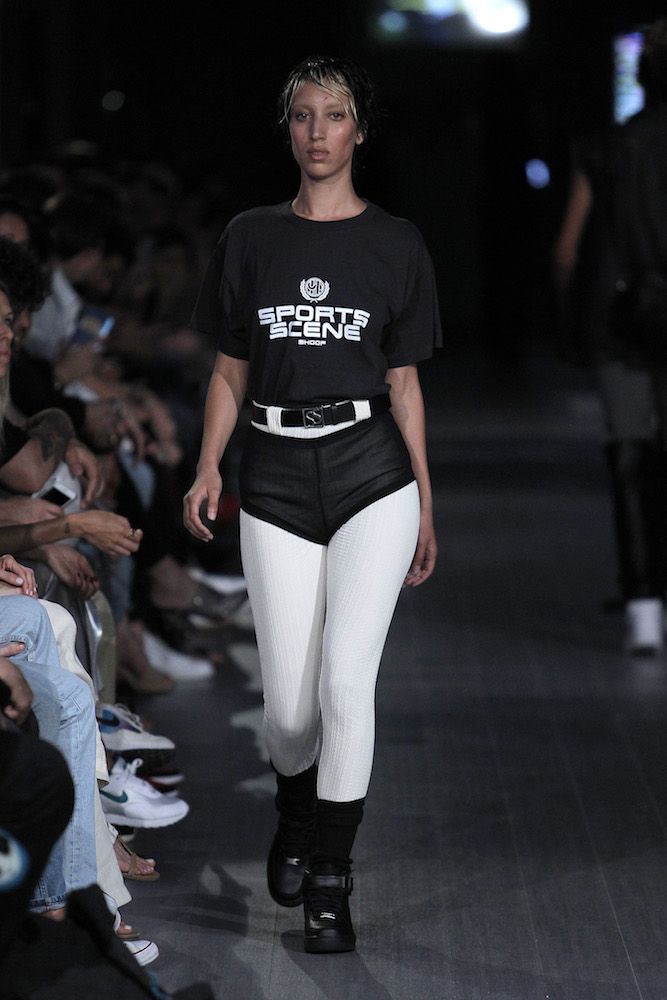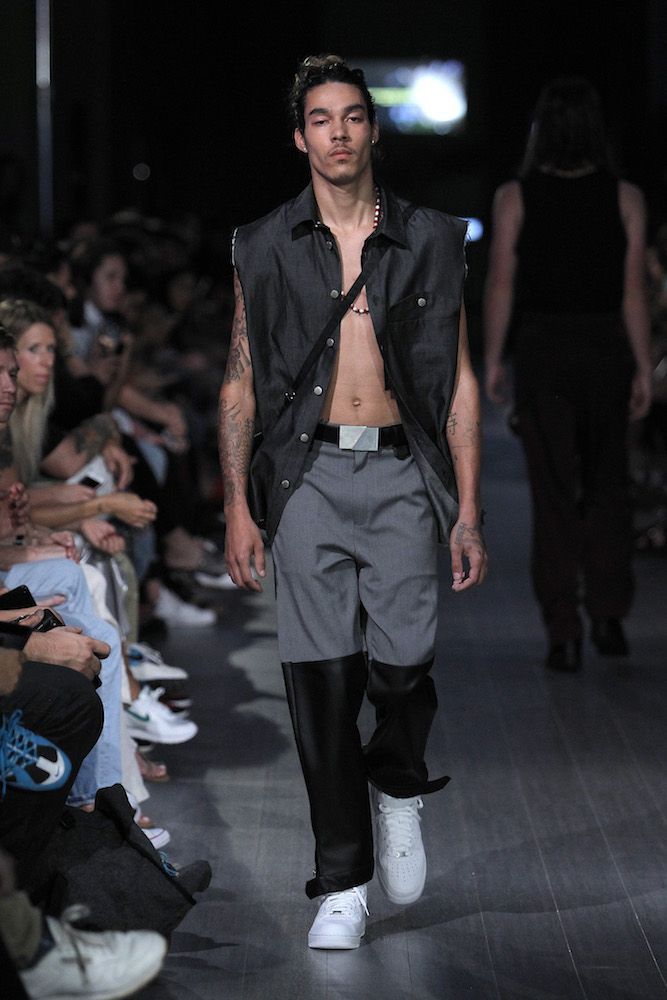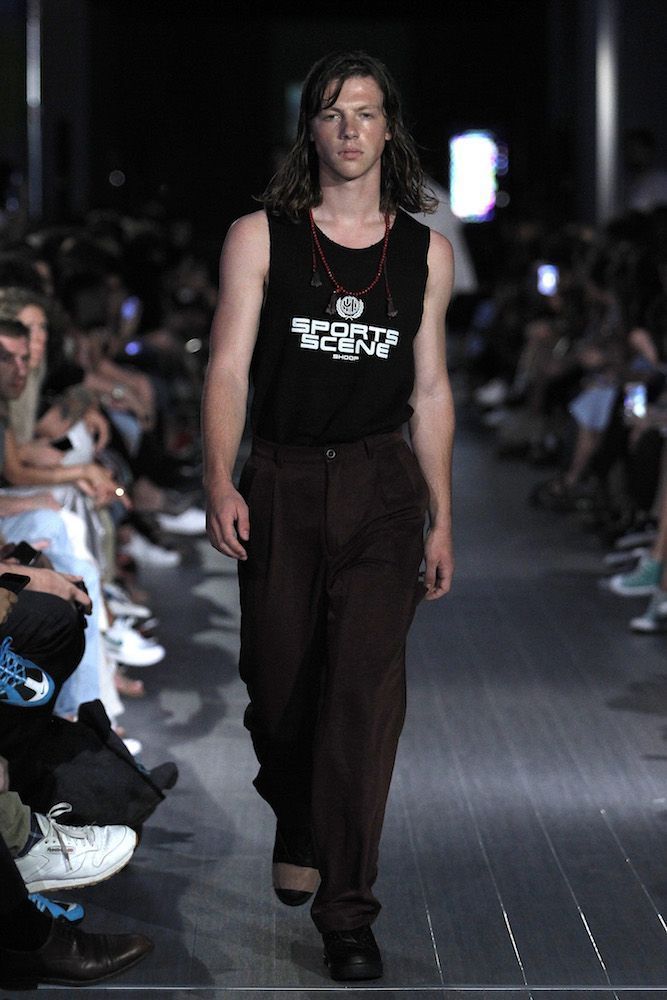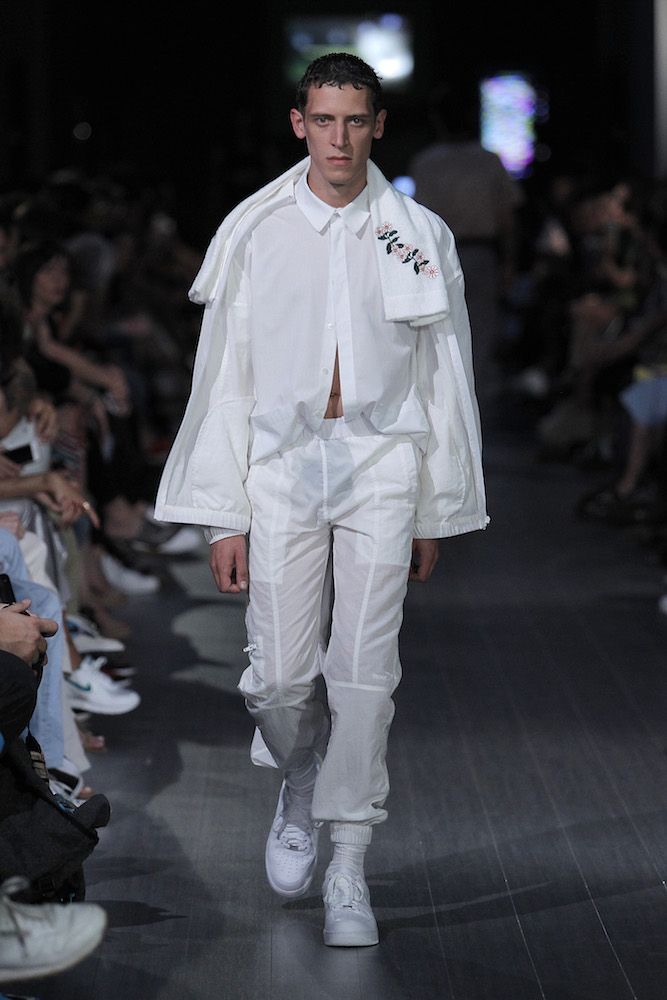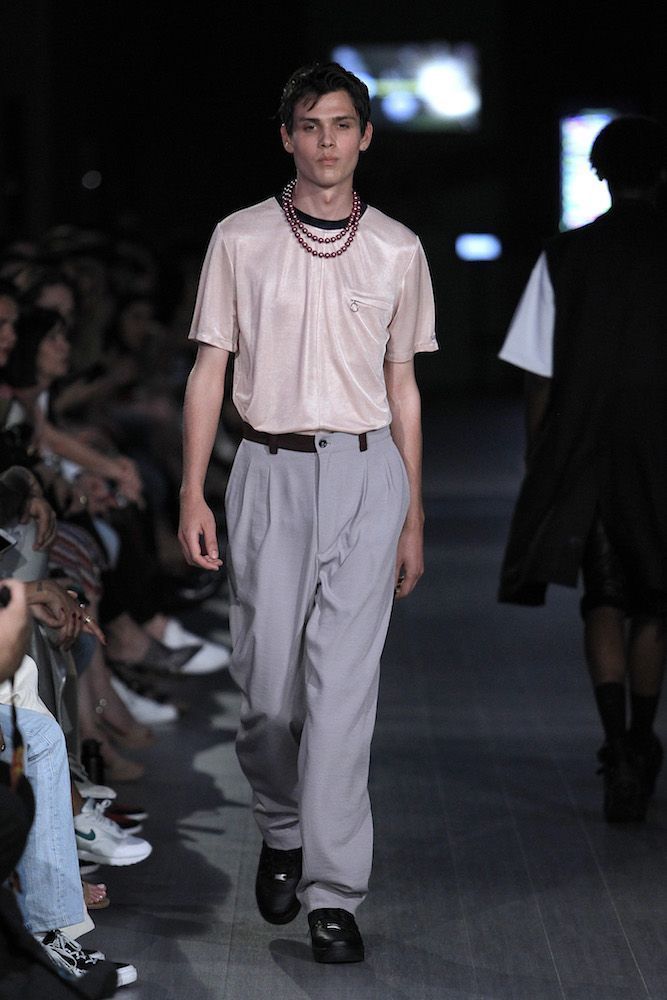 In this new universe we find utilitarian vests and maxi-waist bags with an infinite number of zippers and openings; leatherette trousers, technical fabric T-shirts with the slogan 'Gym Sports Scene', 80s sweatshirts with multicoloured side stripes, striated leggings, sweatshirts, garments with floral embroidery or bombers. Here the match between the more underground and classy version is created through oversized shirts or suits with openings, flared Chinese trousers or T-shirts in which boxing belts or fabrics such as linen, nylon or cotton are superimposed. Finally, the Nike Air Force and Vapormax had just enhanced the styling created by @gothic_sport.
In this way, in the MBFWM off, Shoop showed us -once again- his outsider version of fashion and that whole proposal as current as groundbreaking. Because 'There is no such thing as a coincidence in this world, there is only the inevitable', and the inevitable is that Shoop will continue to exist to make us vibrate with fashion, don't you think?