READ IN: Español
Simone Rocha remains faithful to her codes in the proposal she has just presented during the London Fashion Week. In her fall/winter 2021 collection, delicate silhouettes constructed with tulle and leather-based outerwear coexist.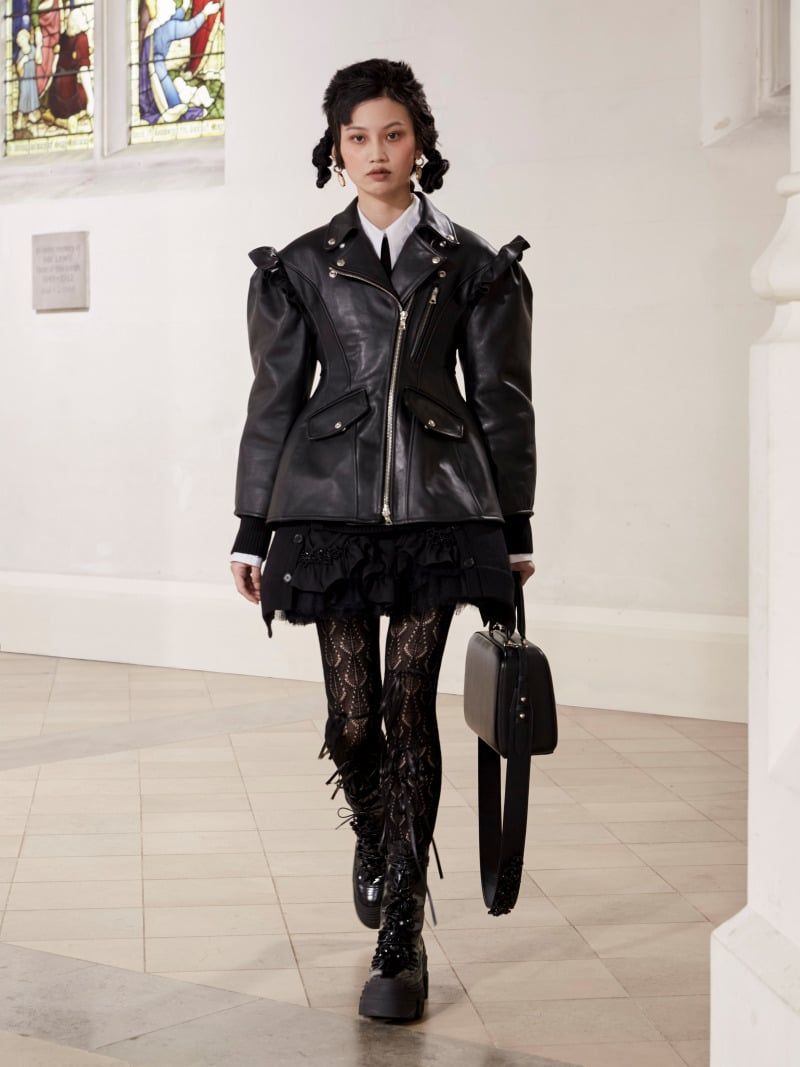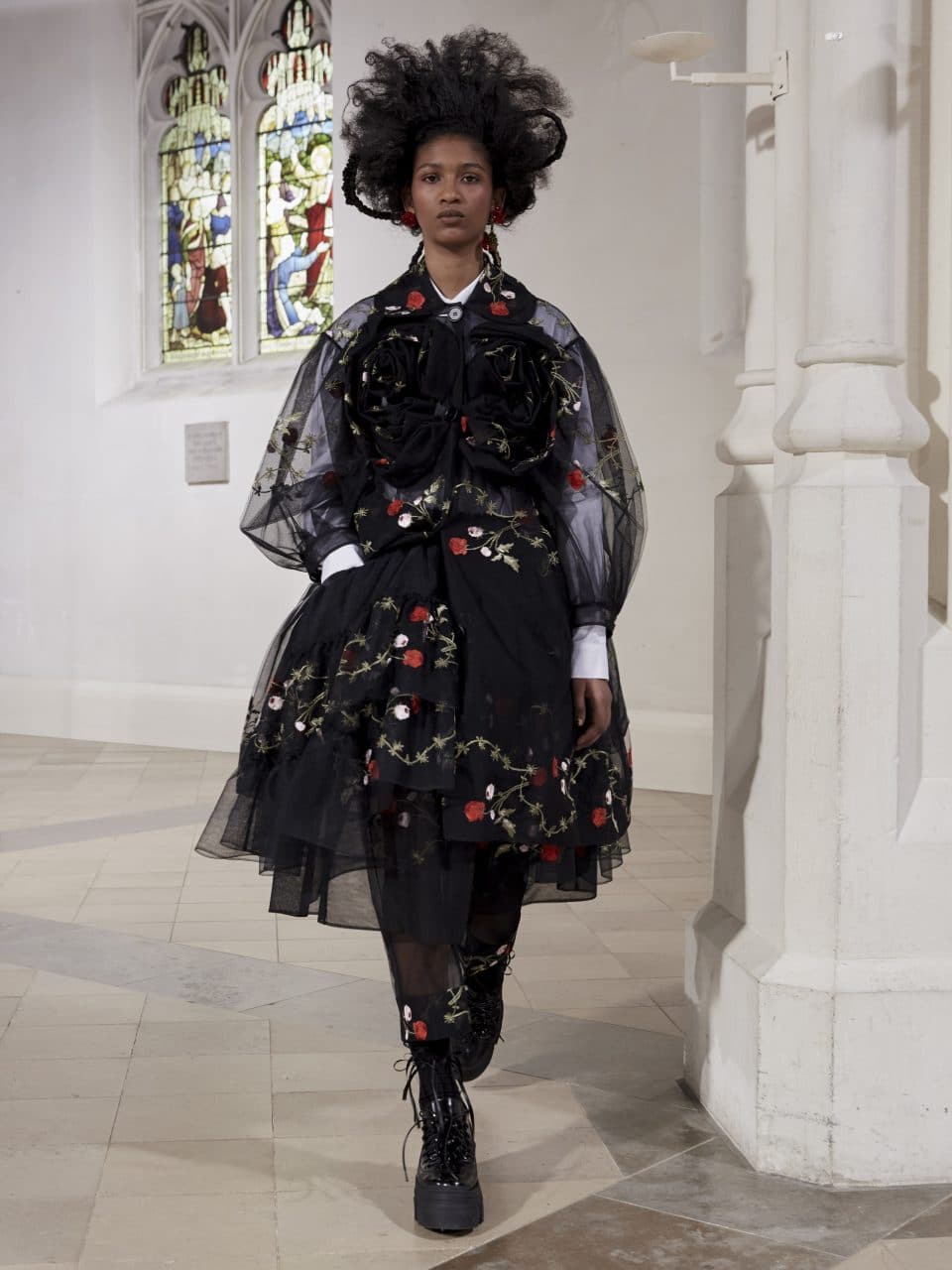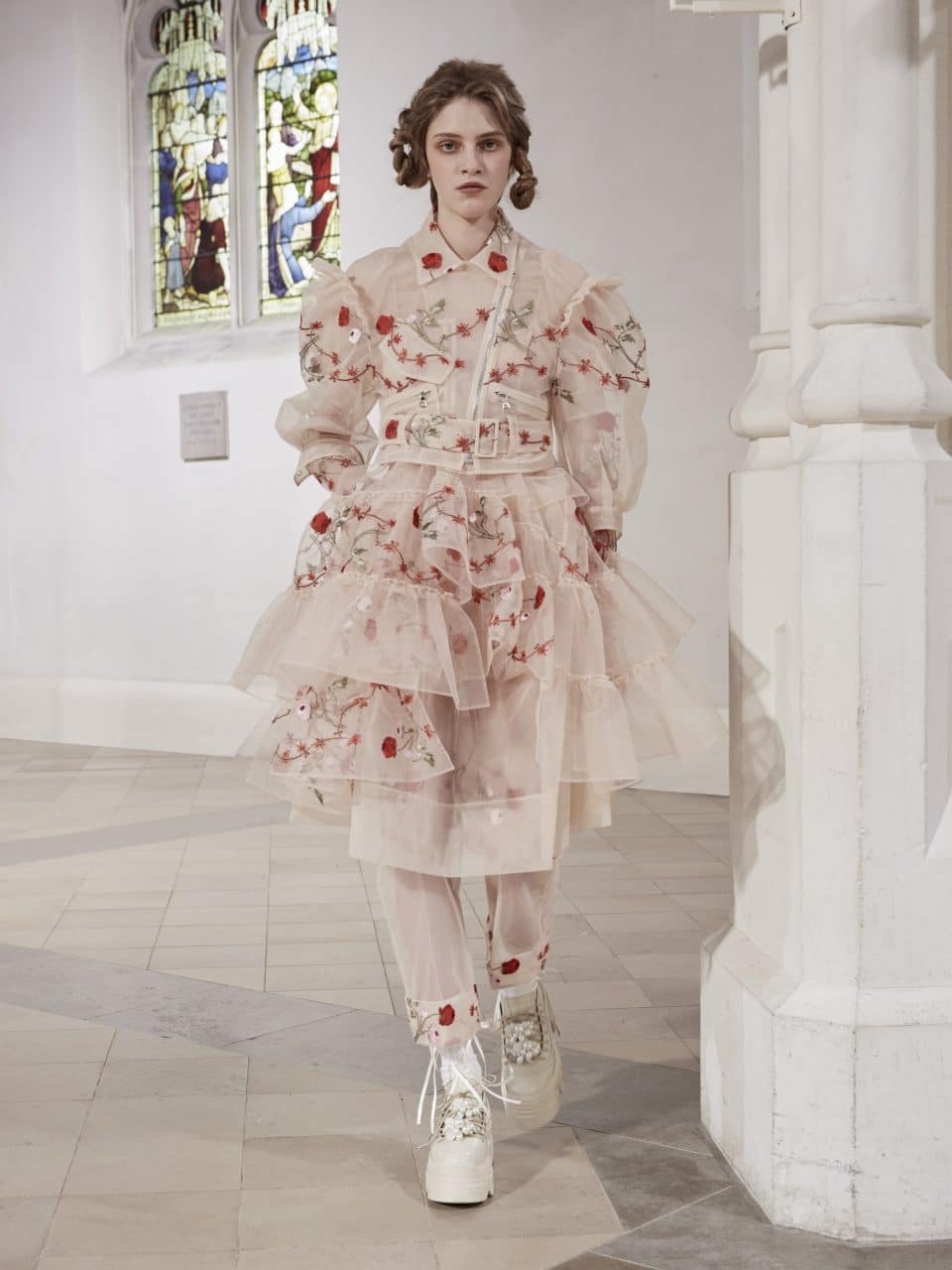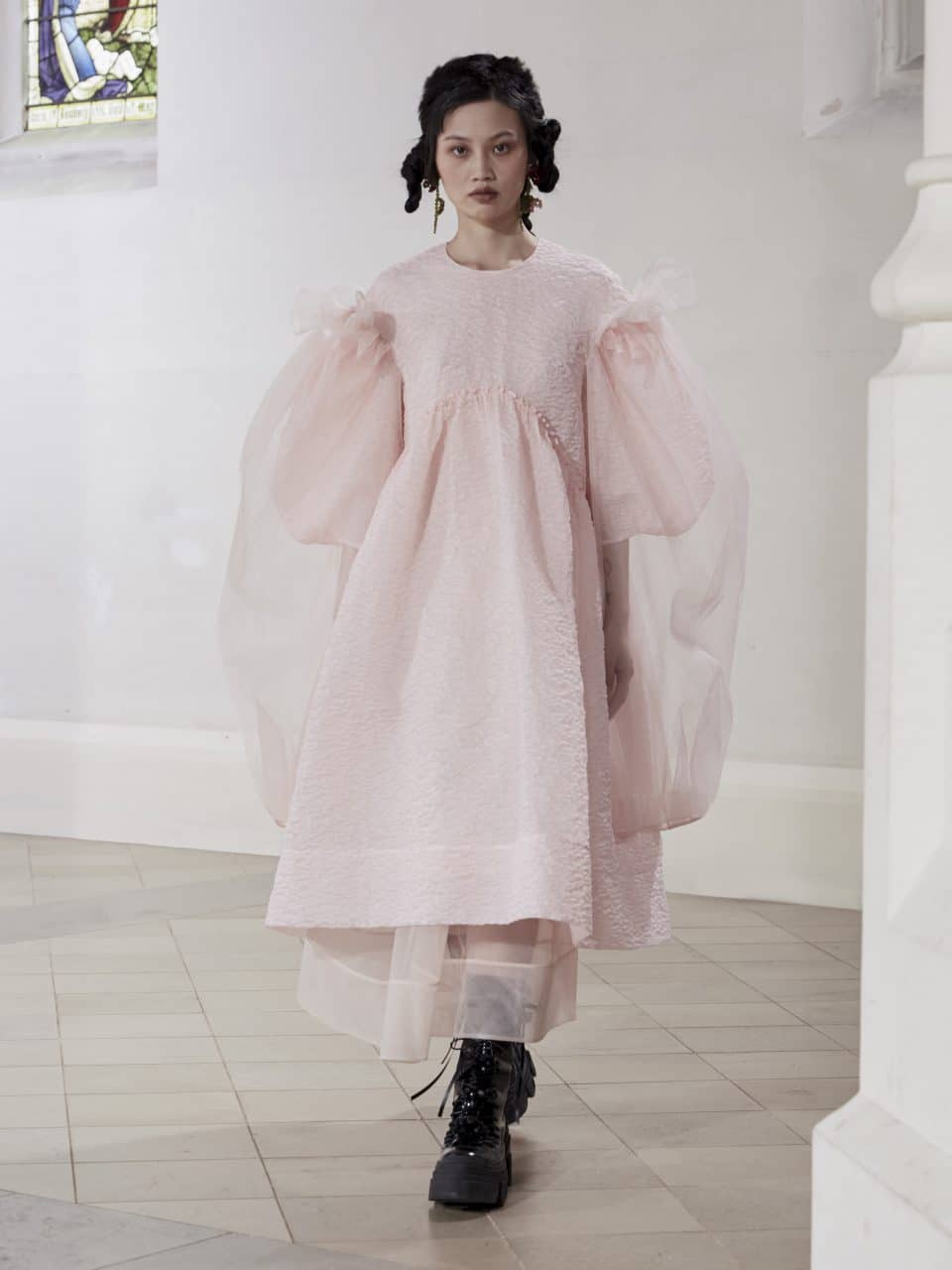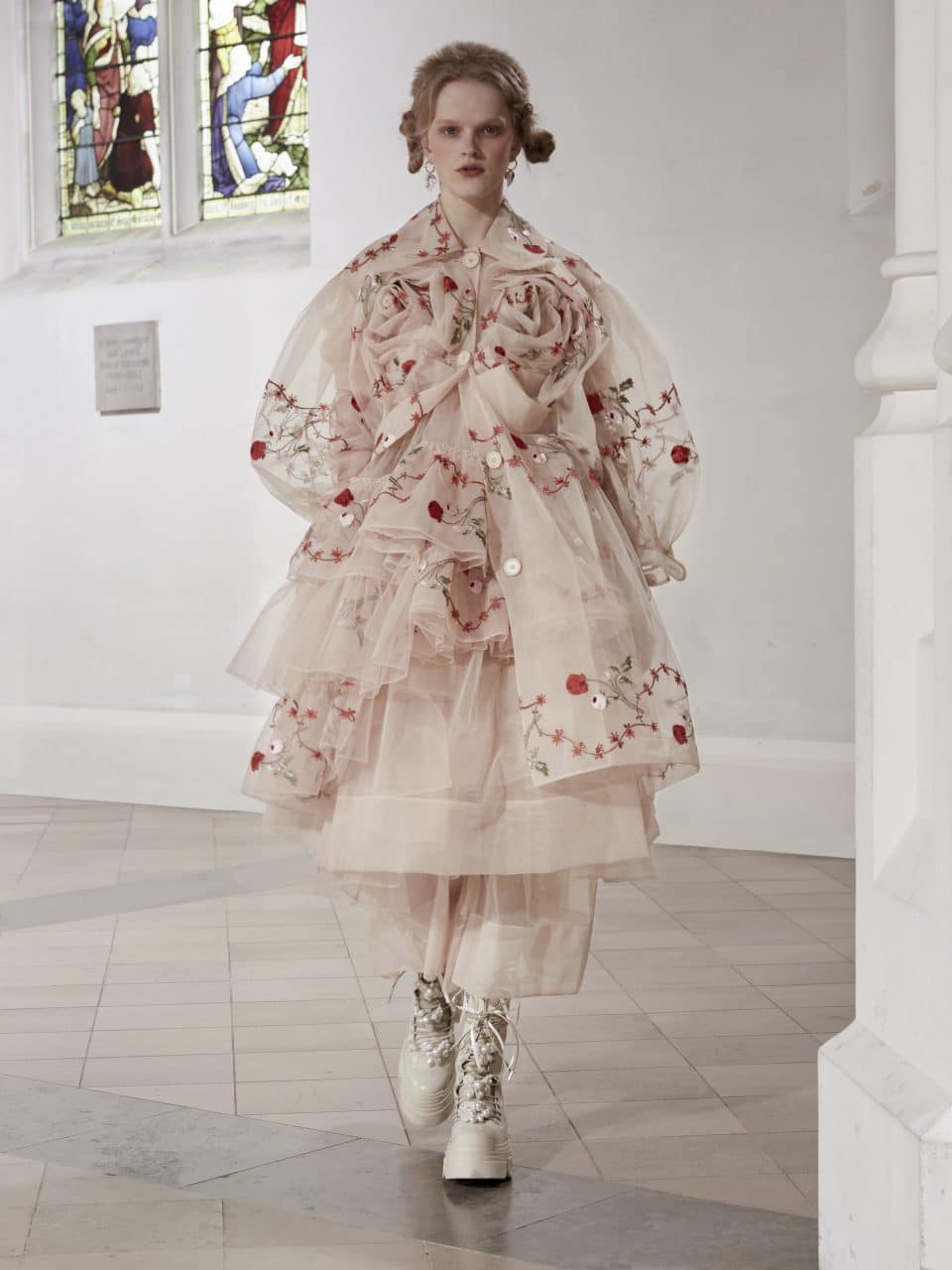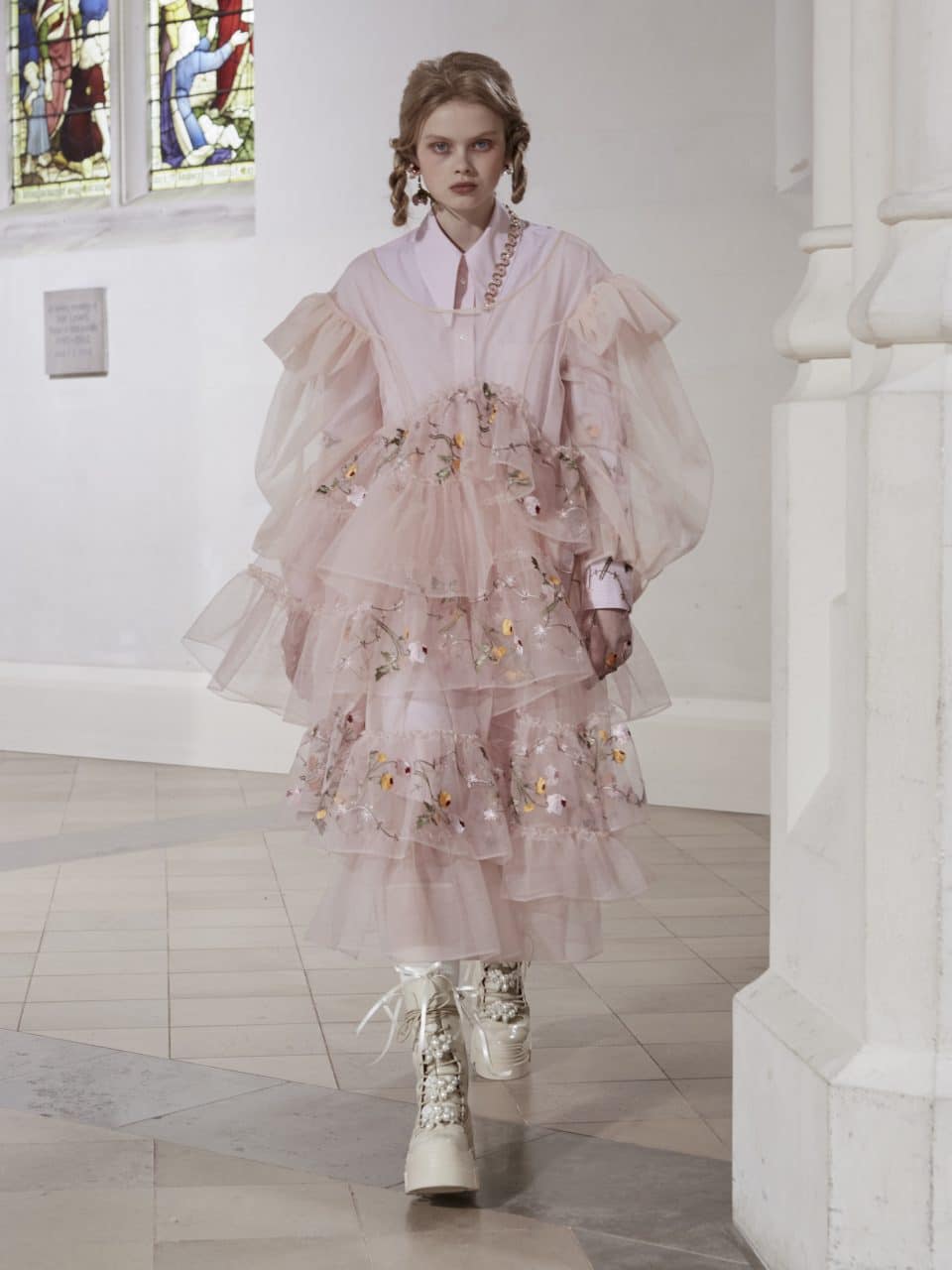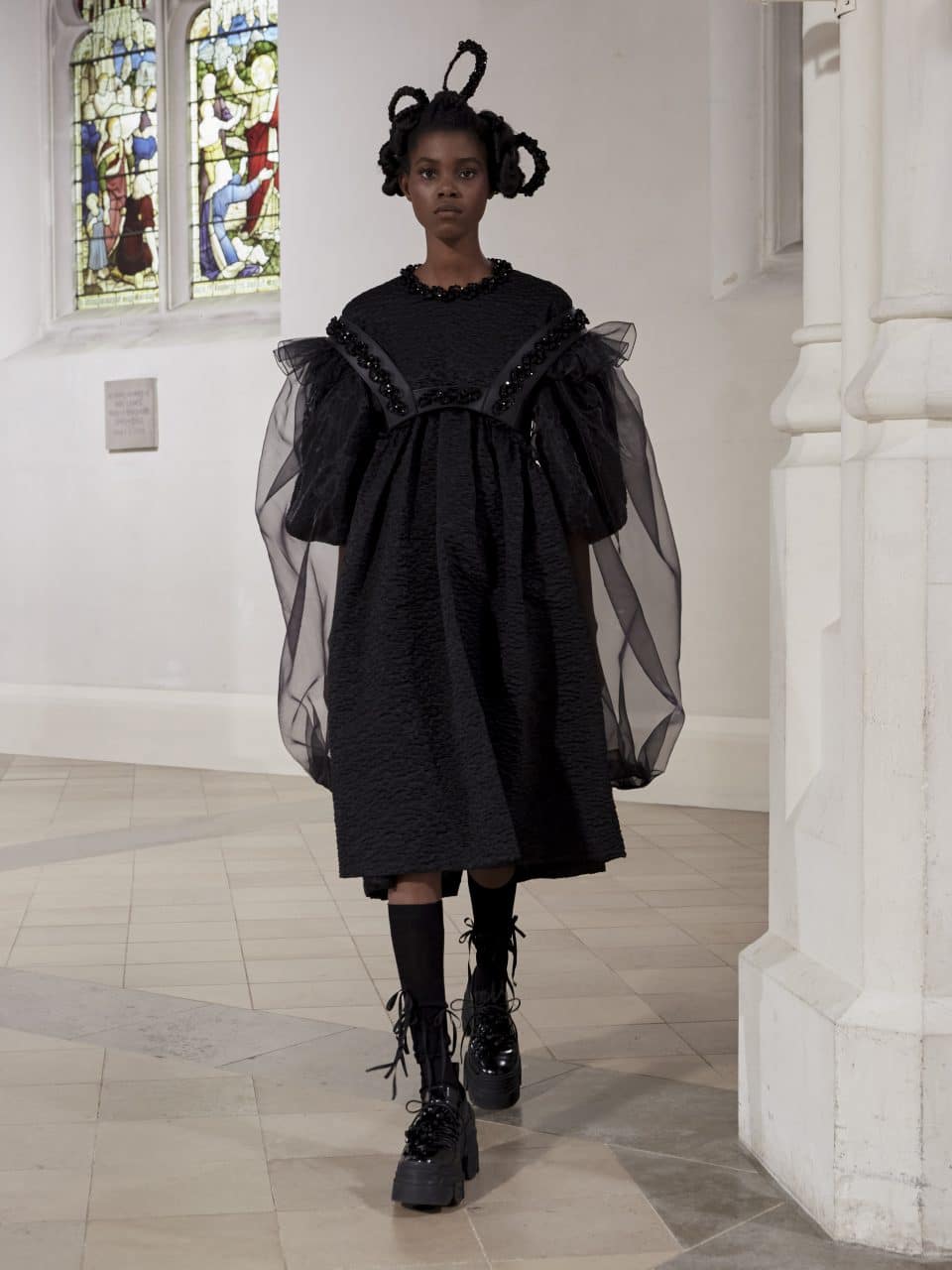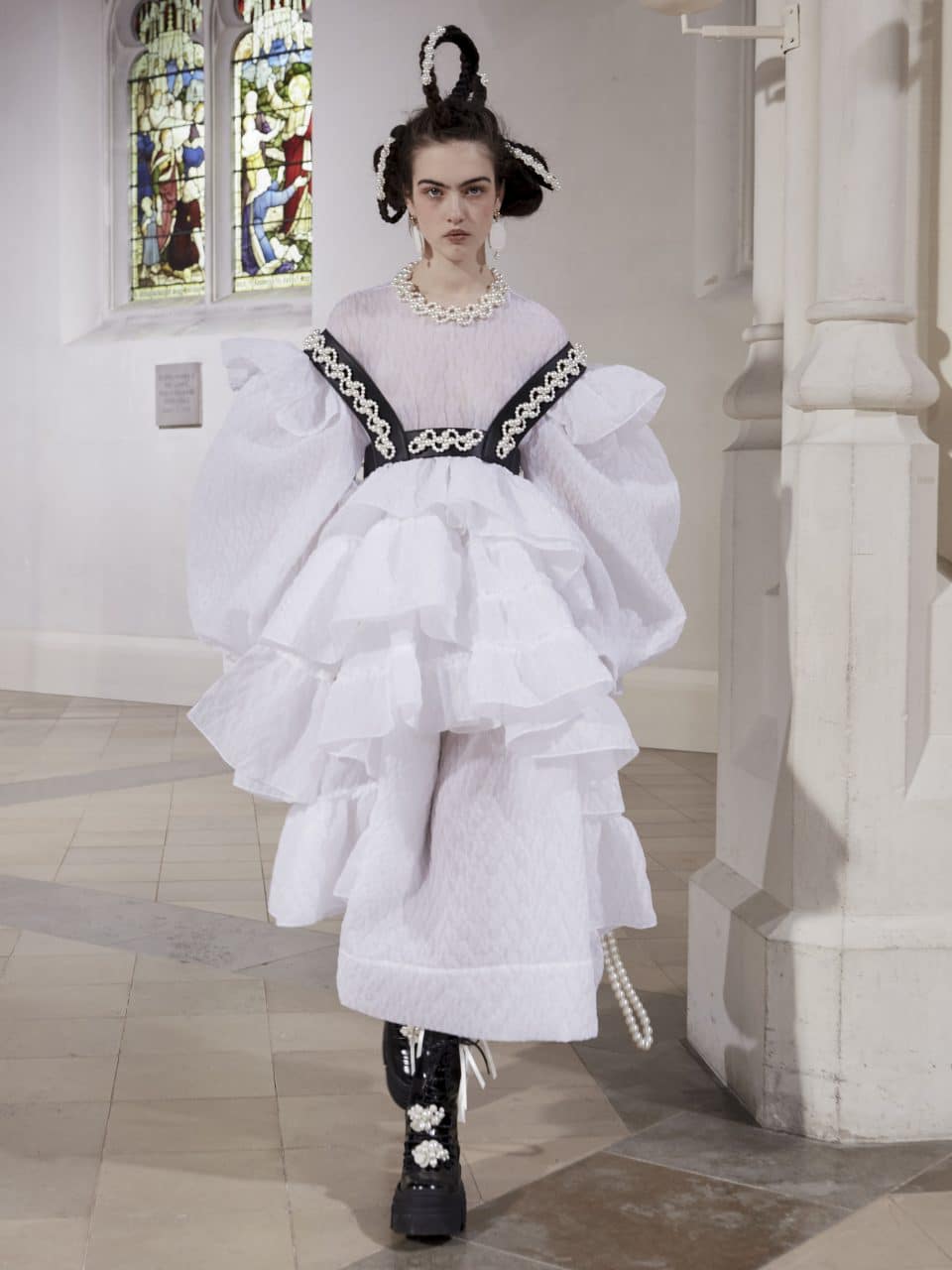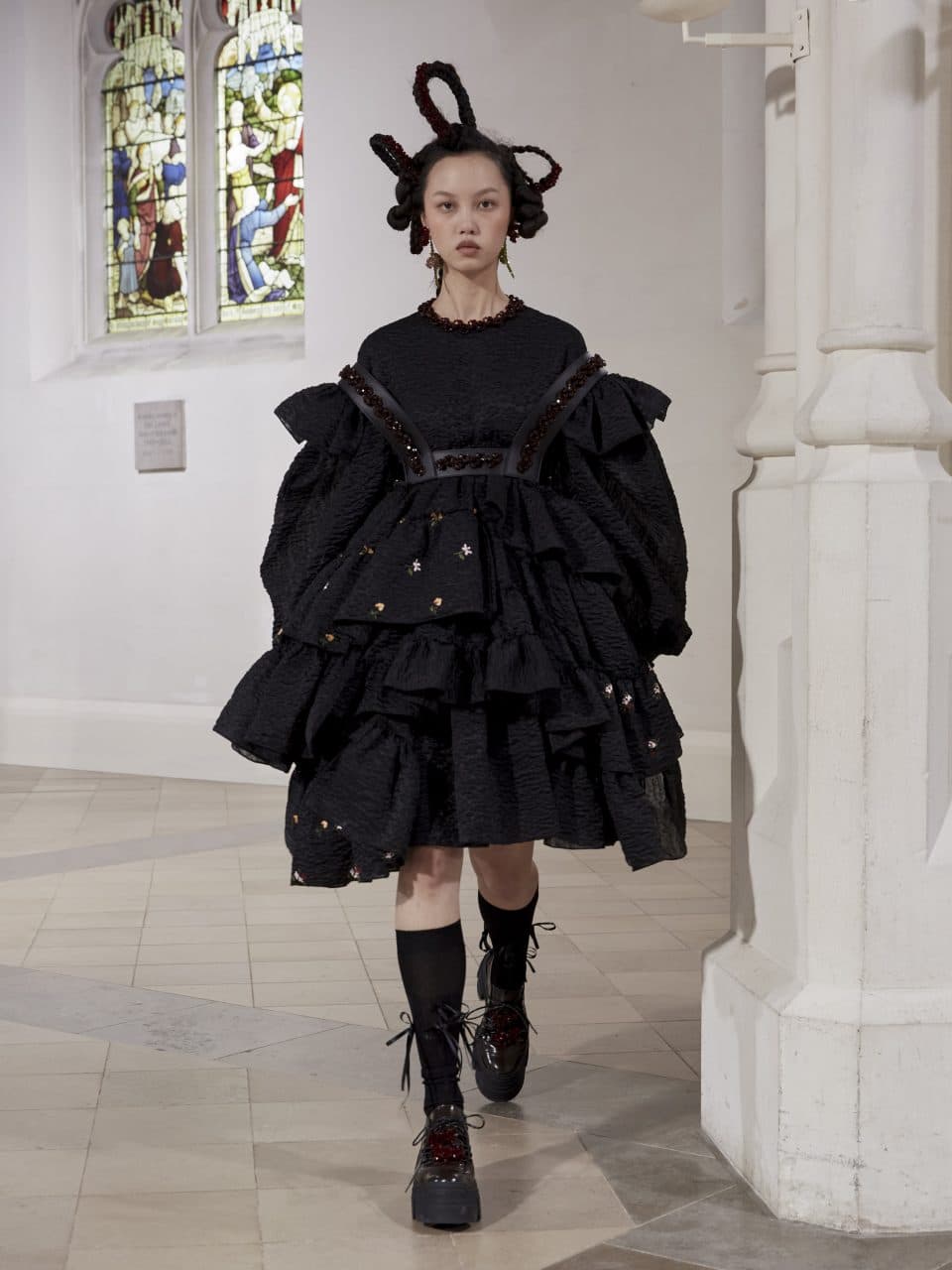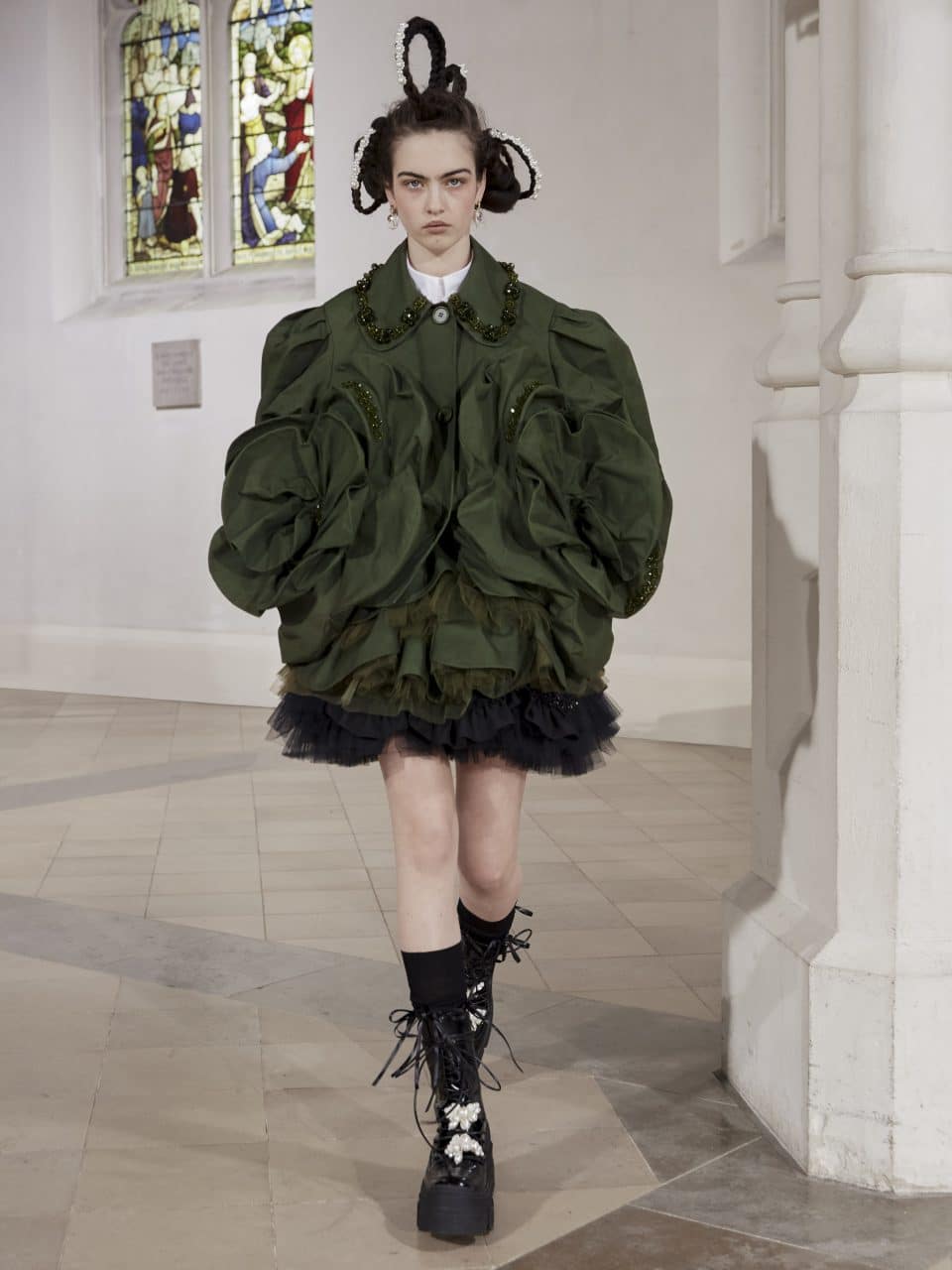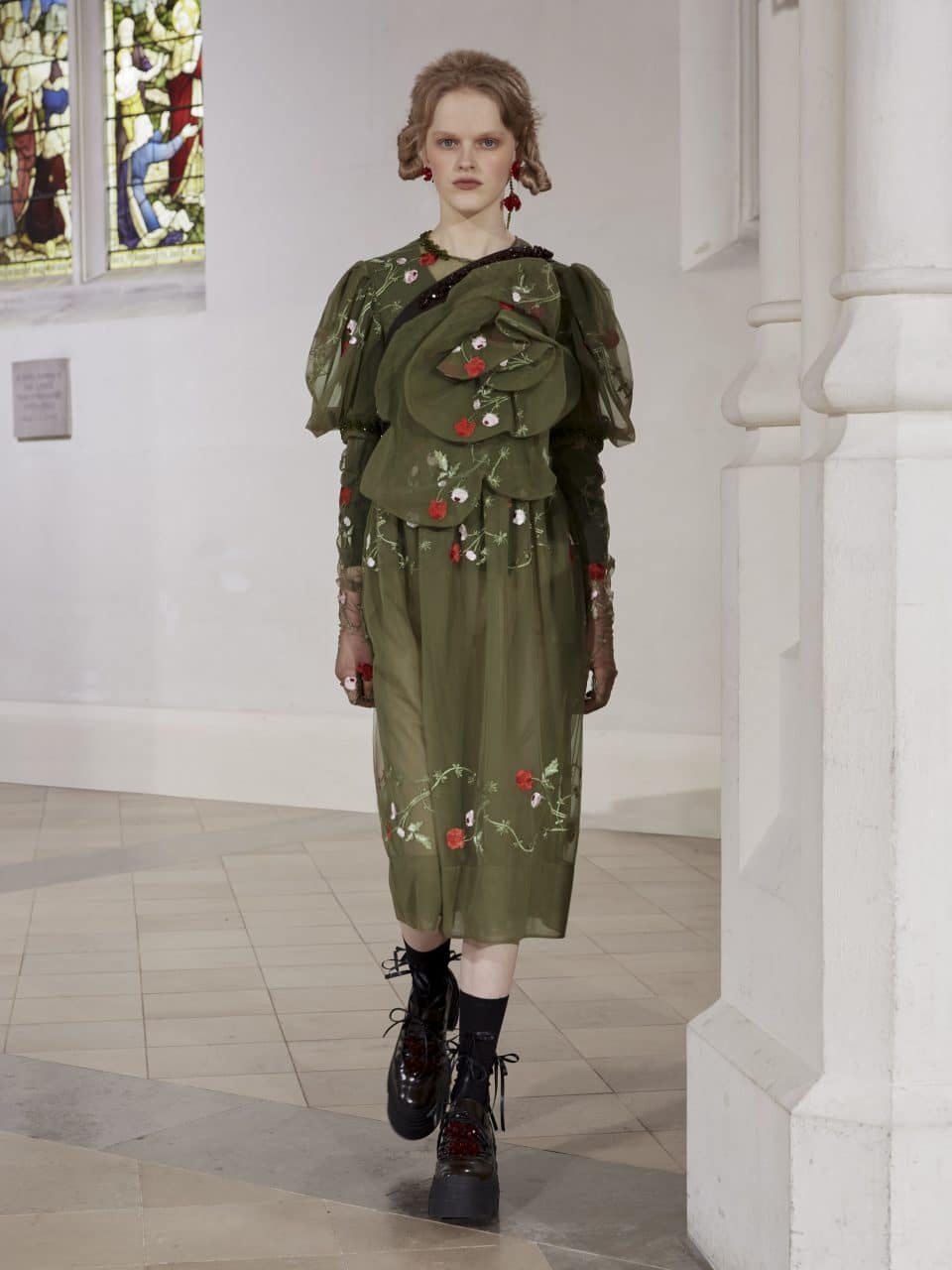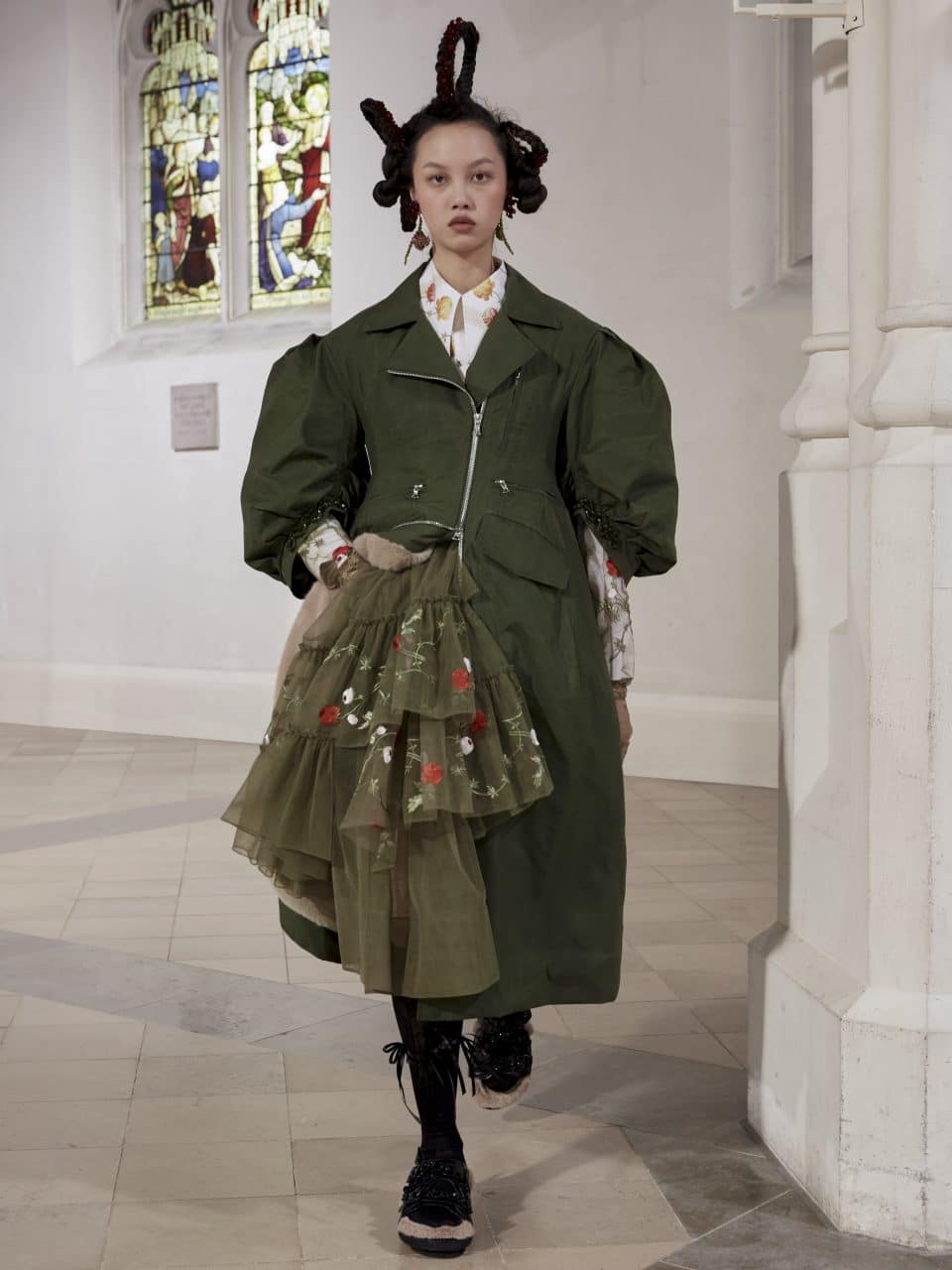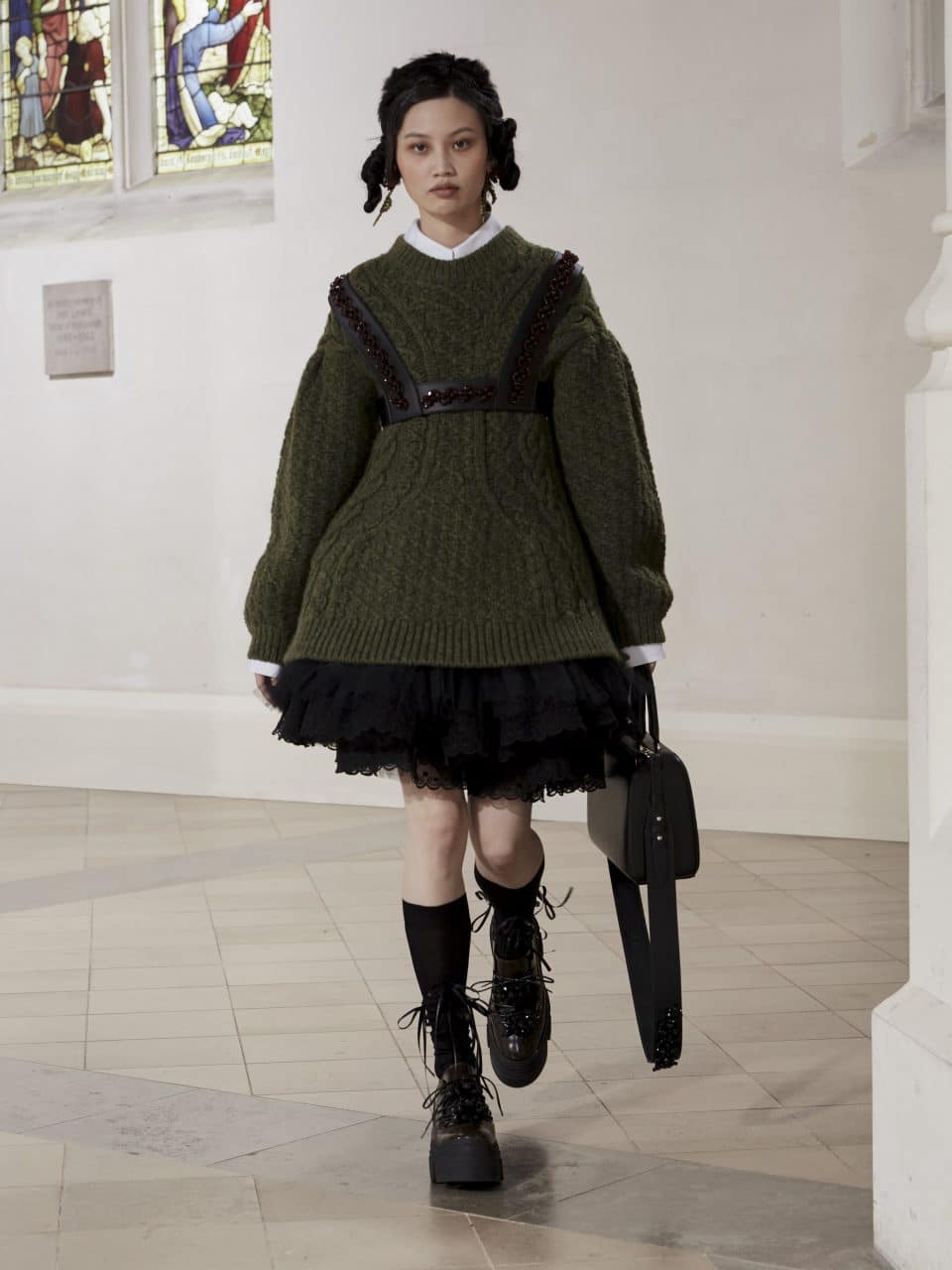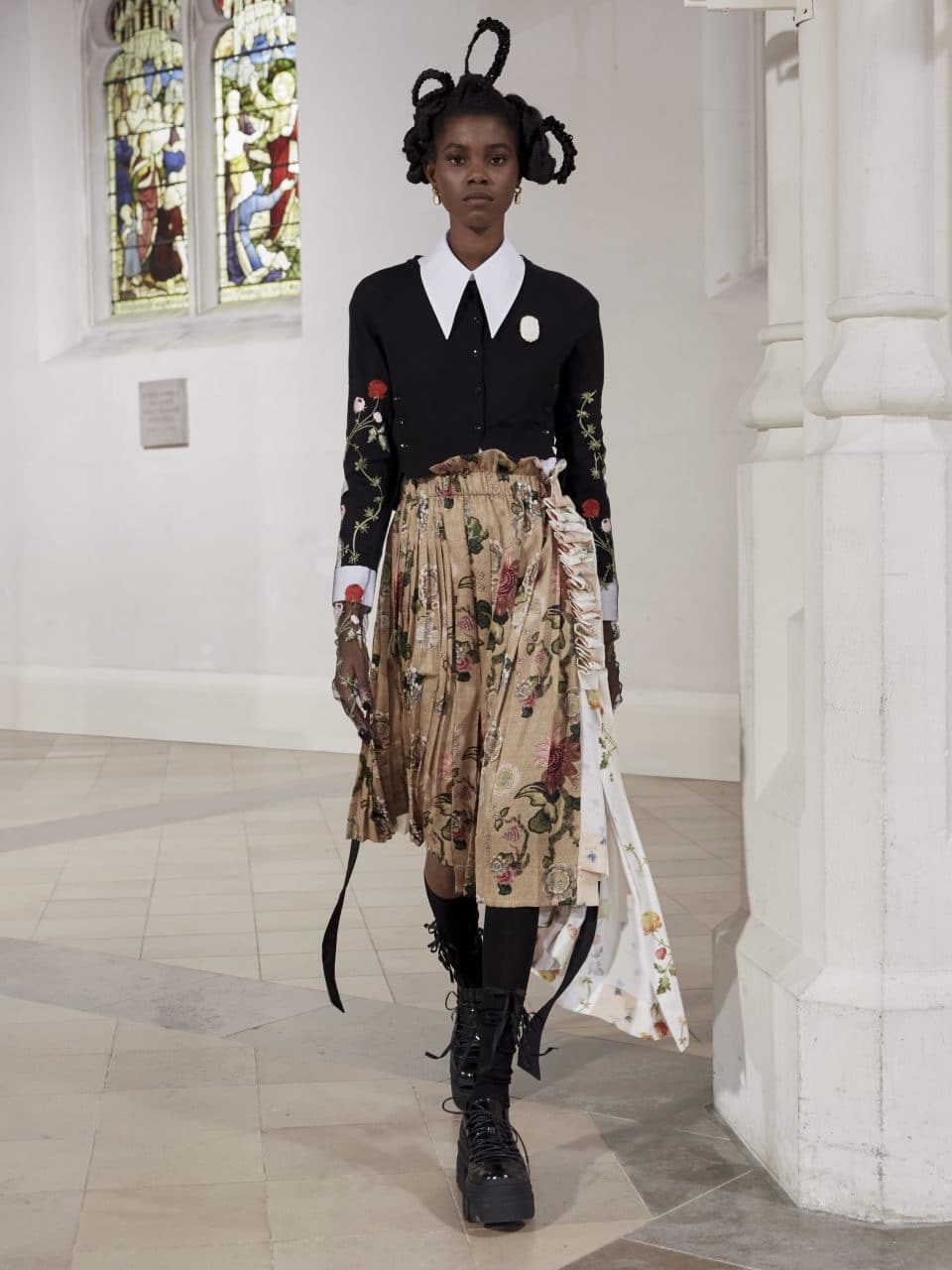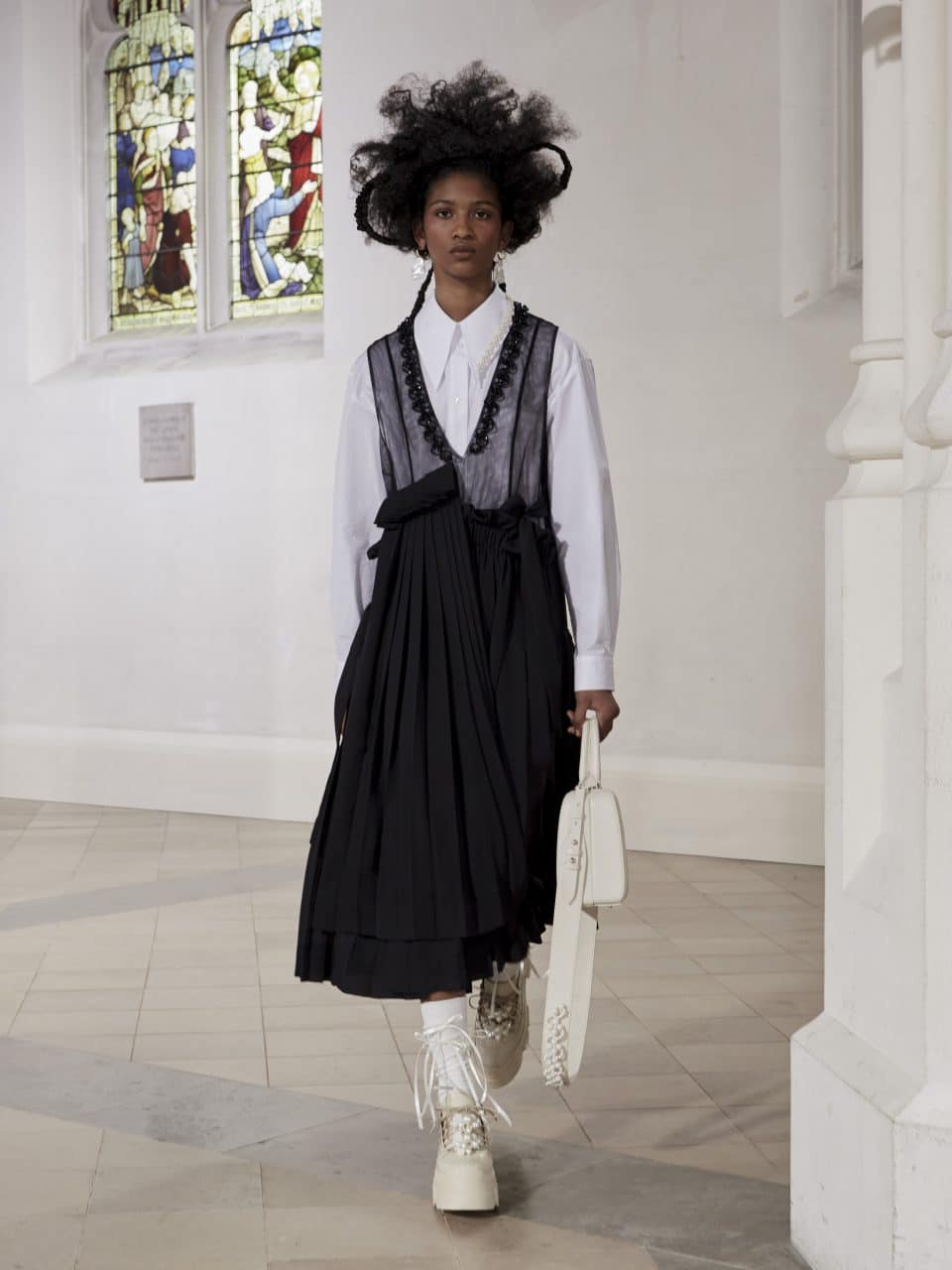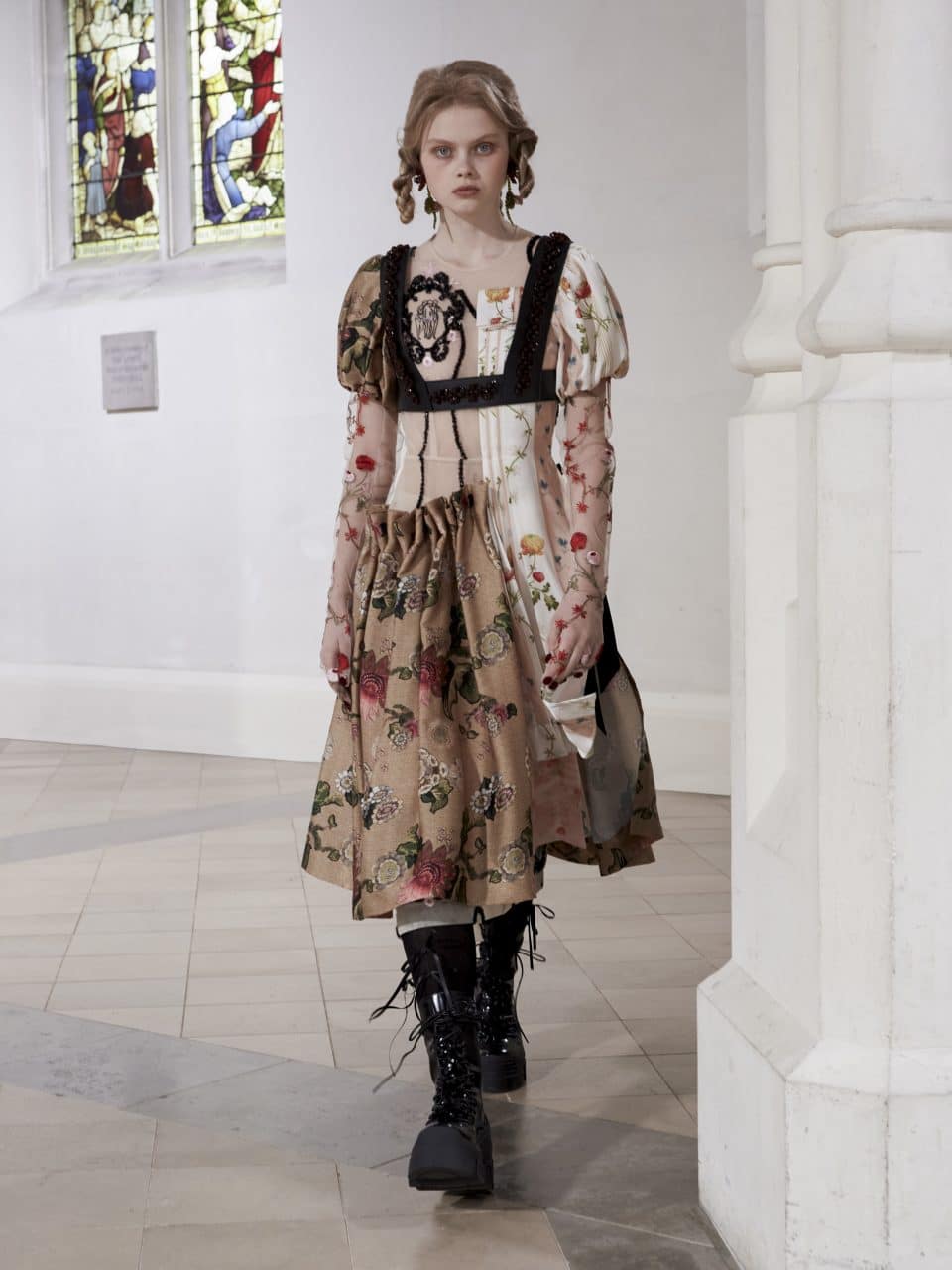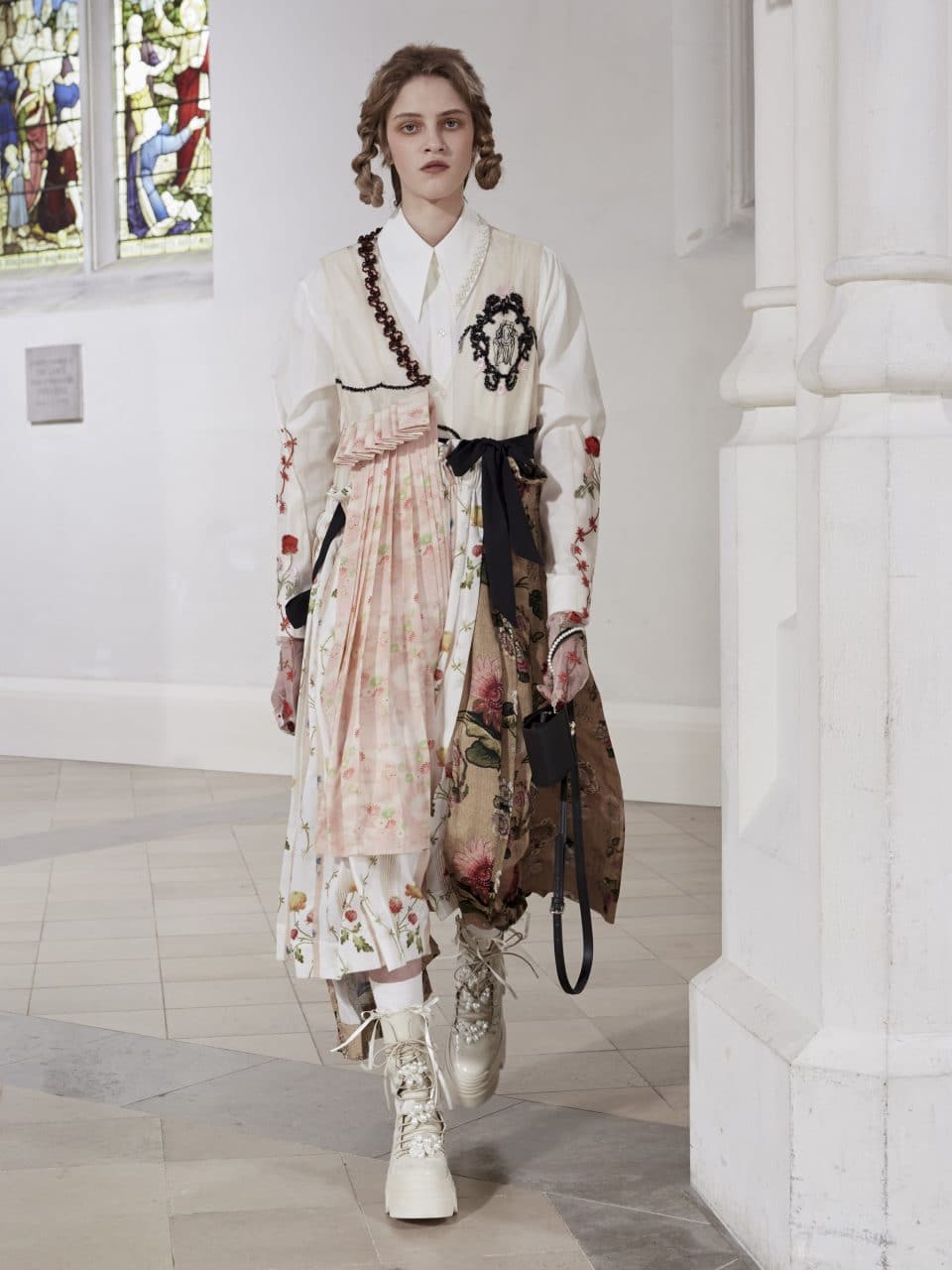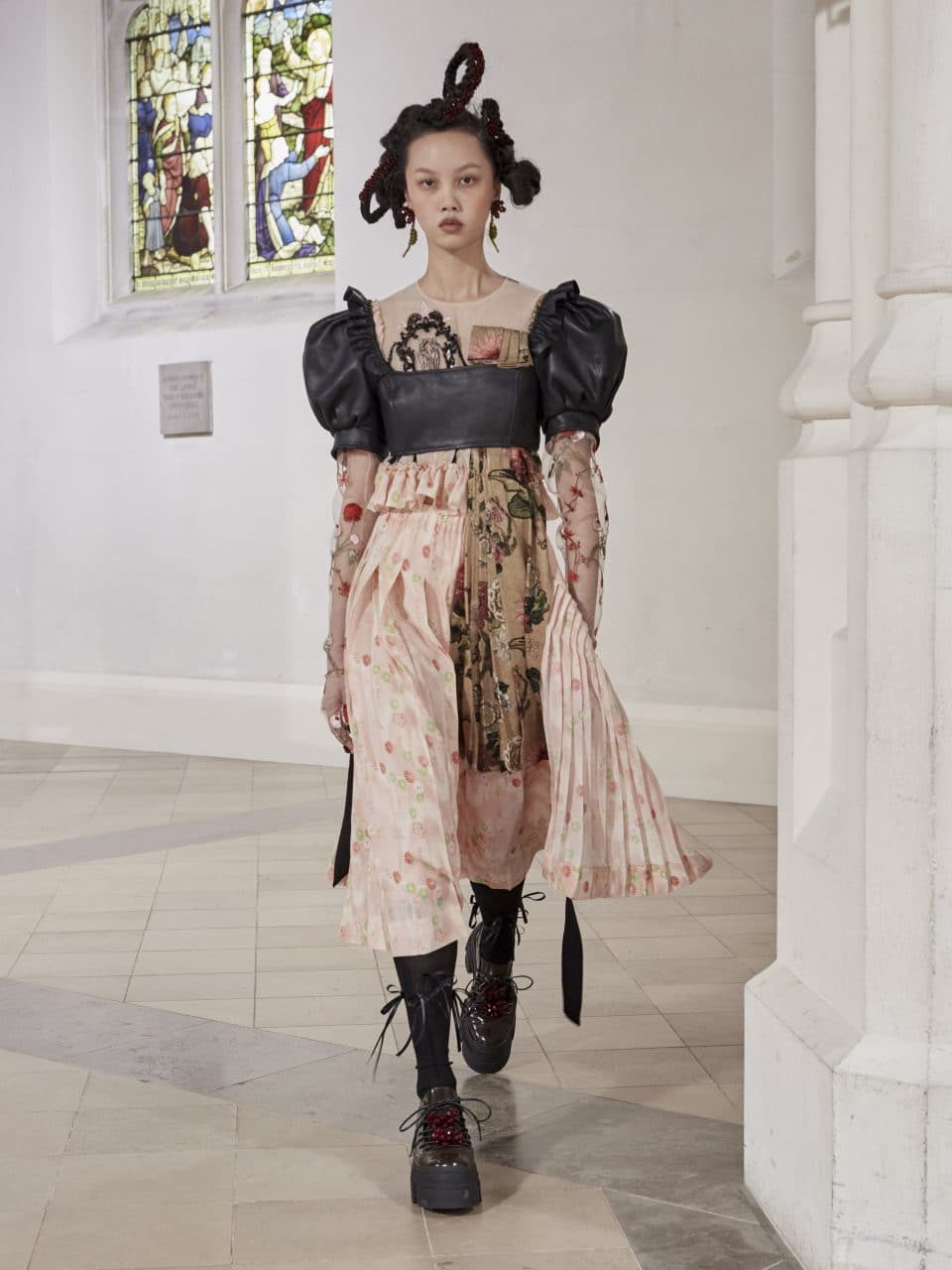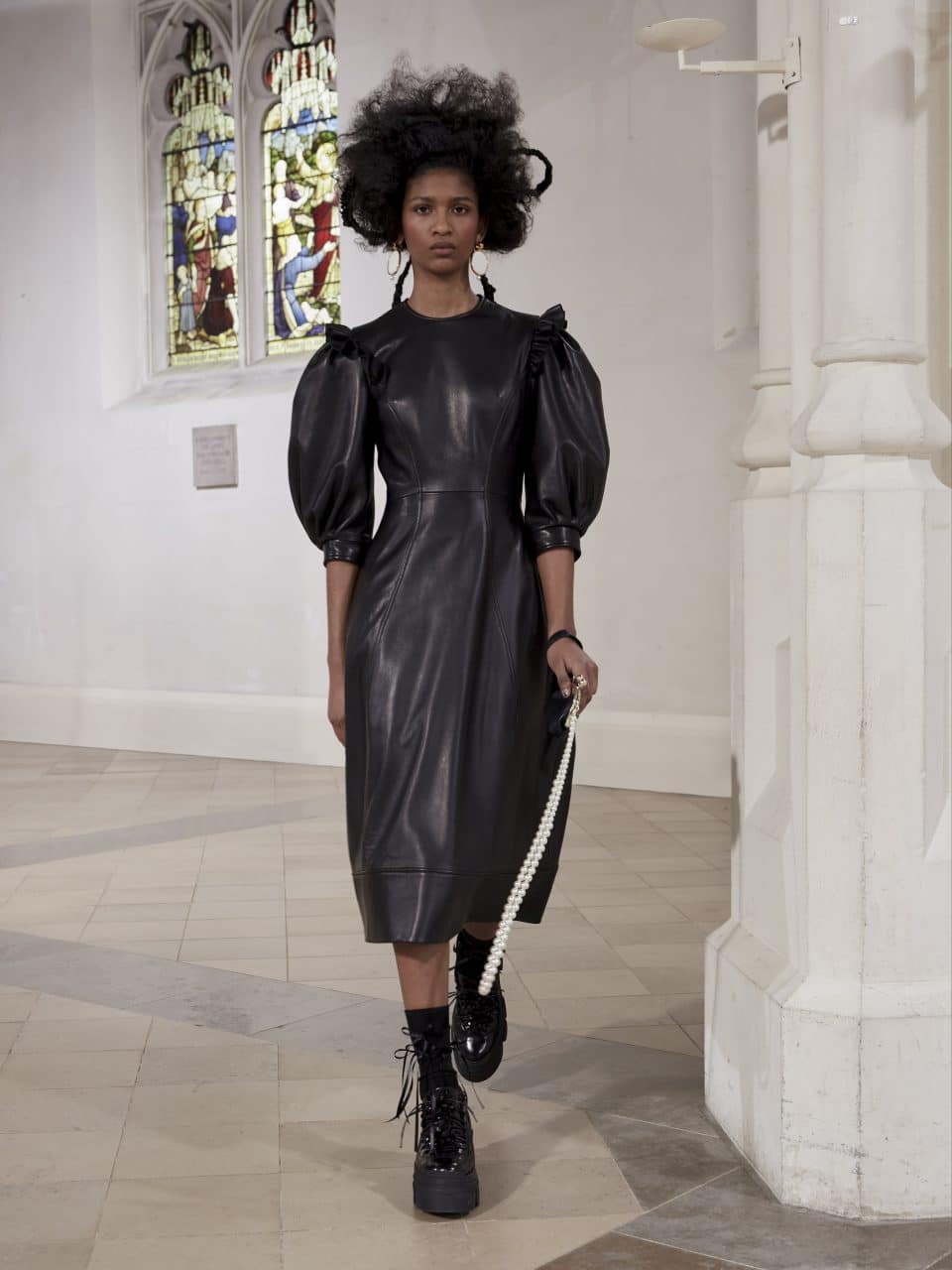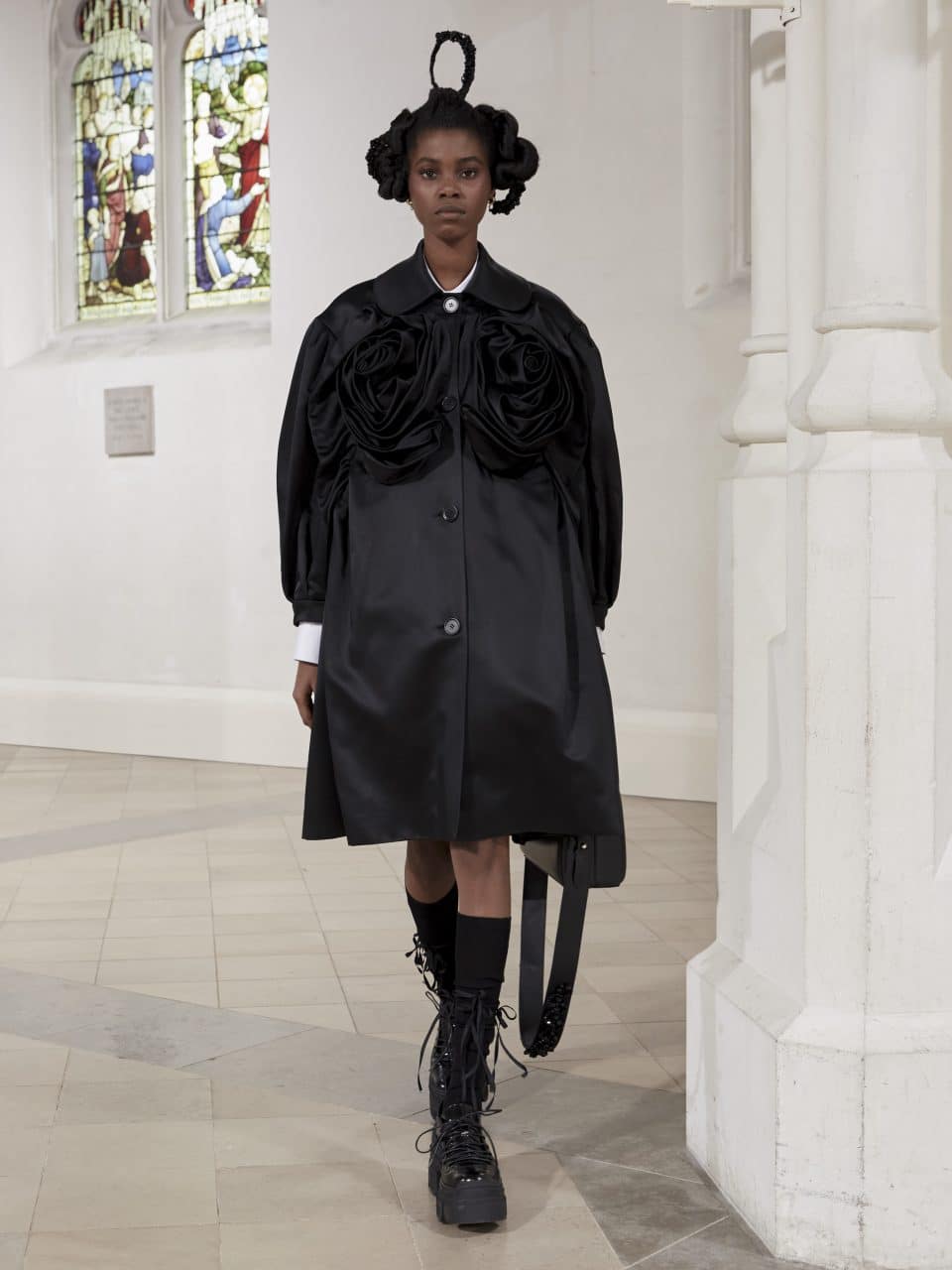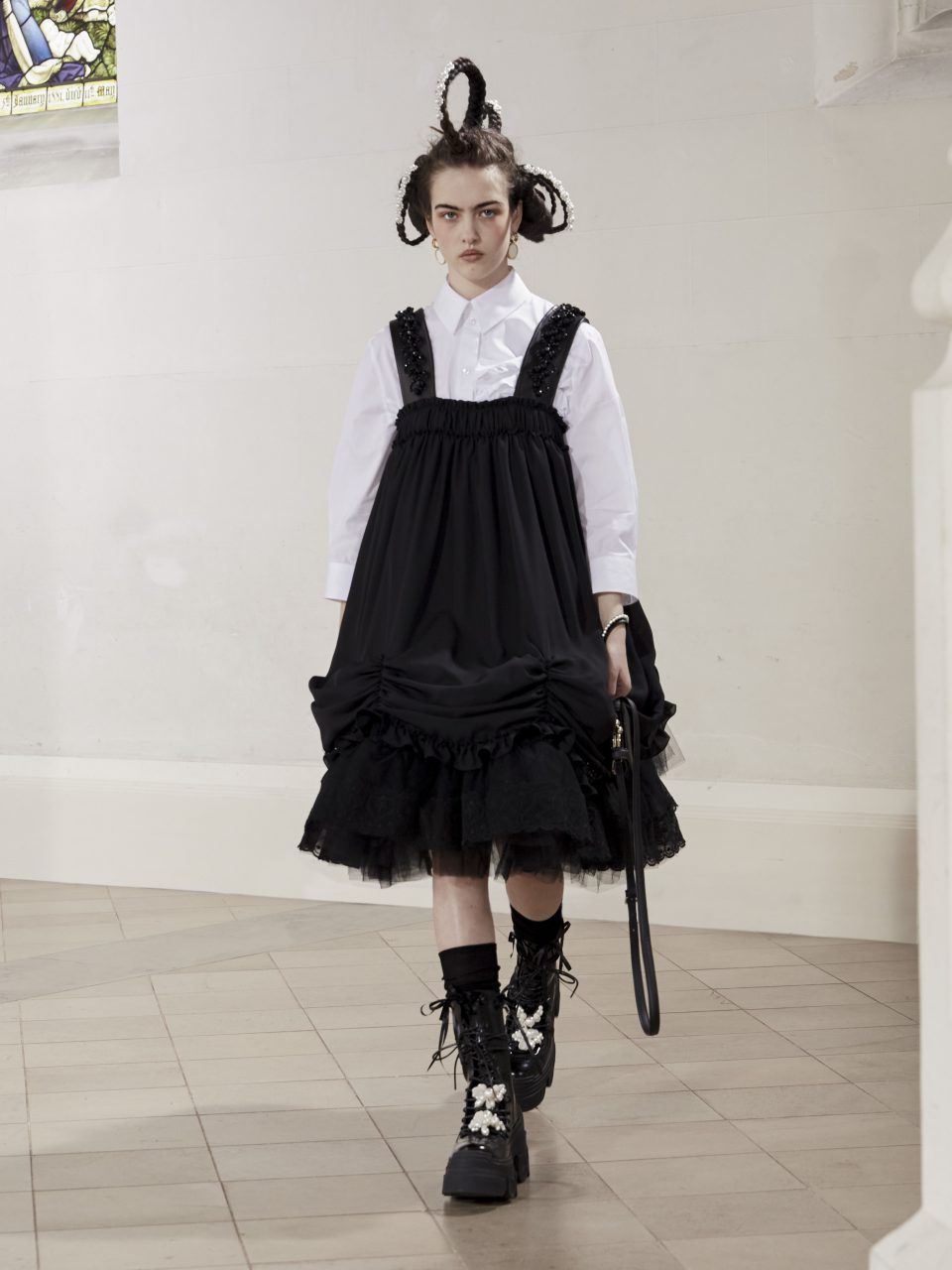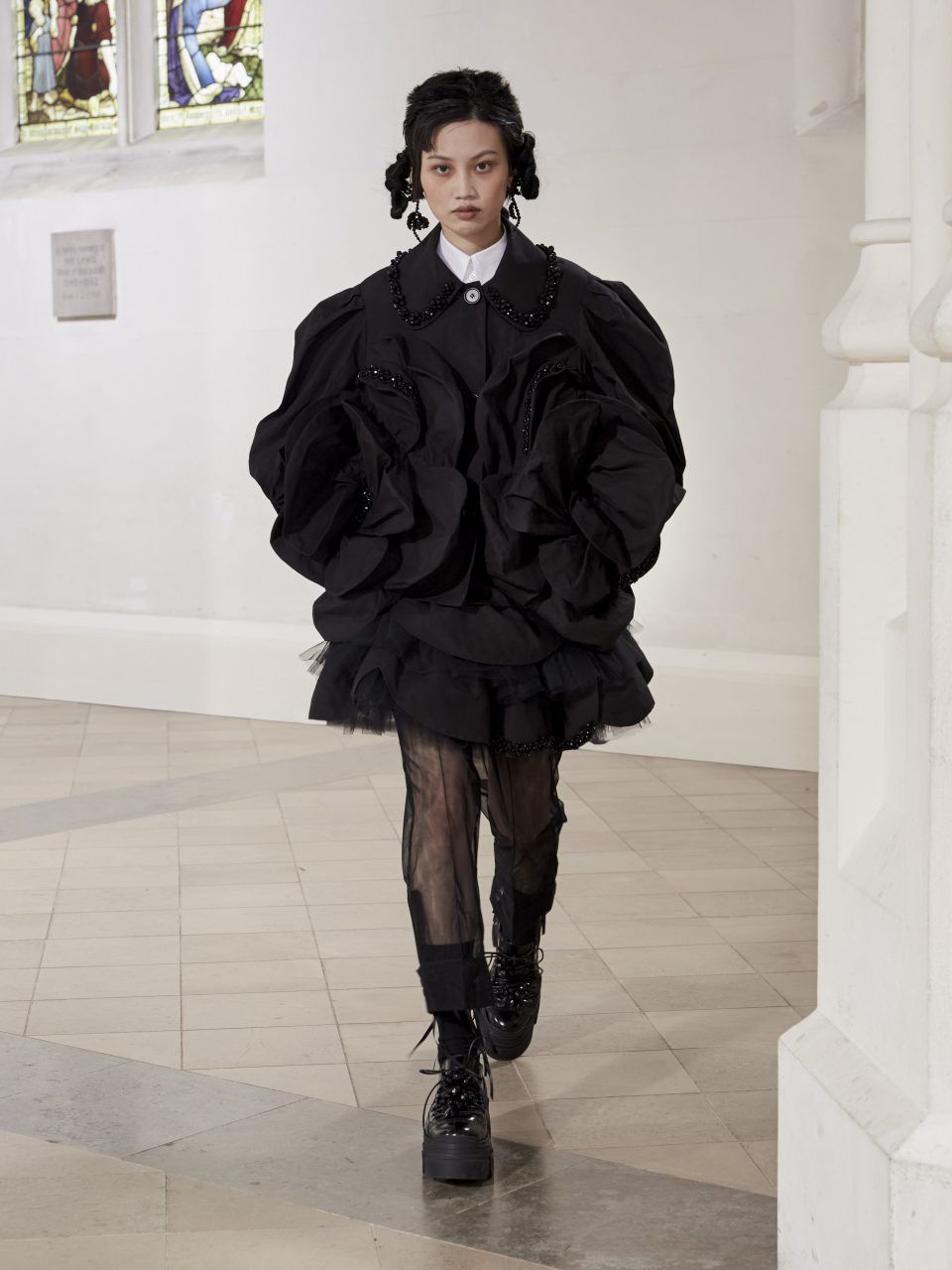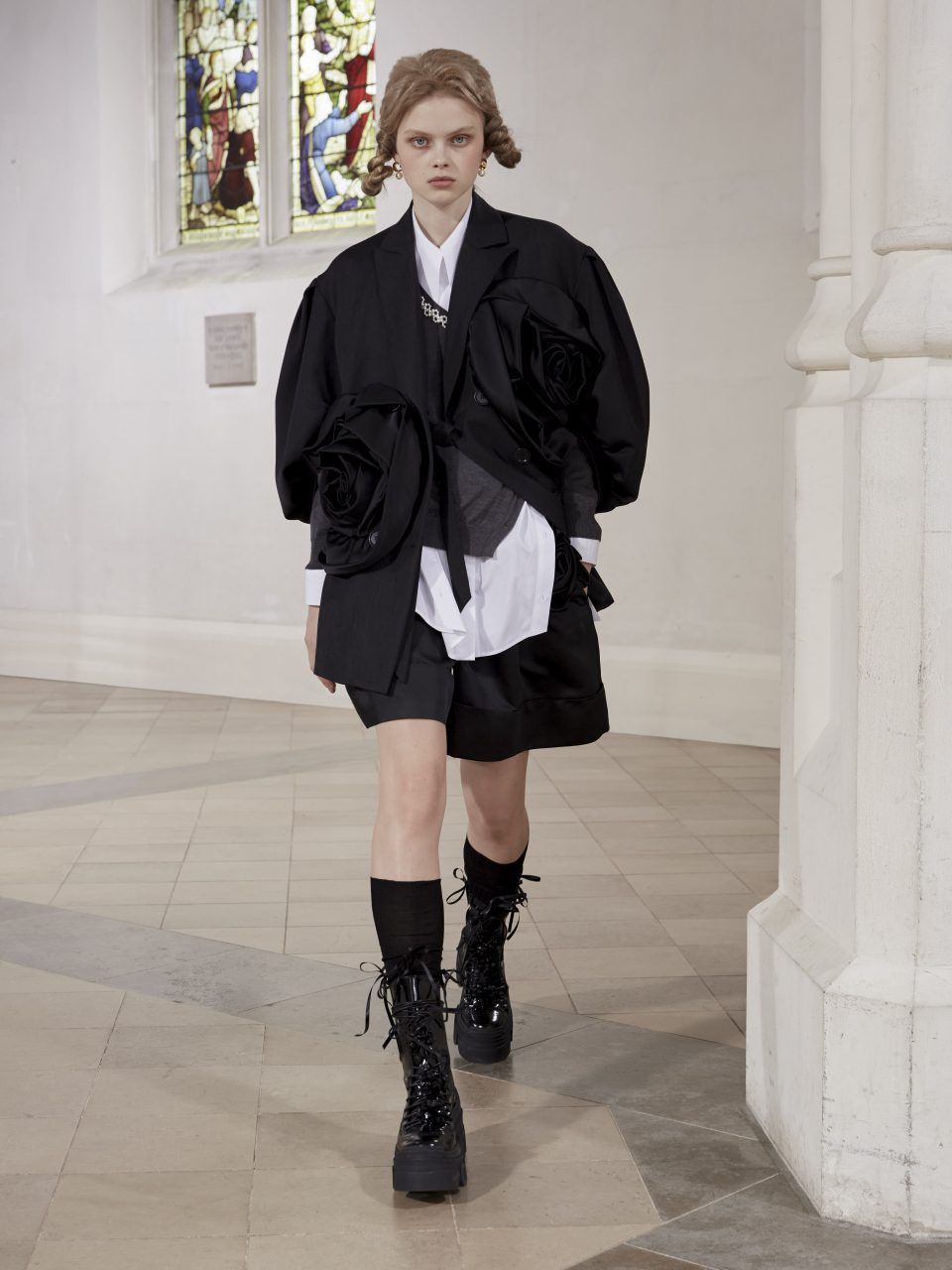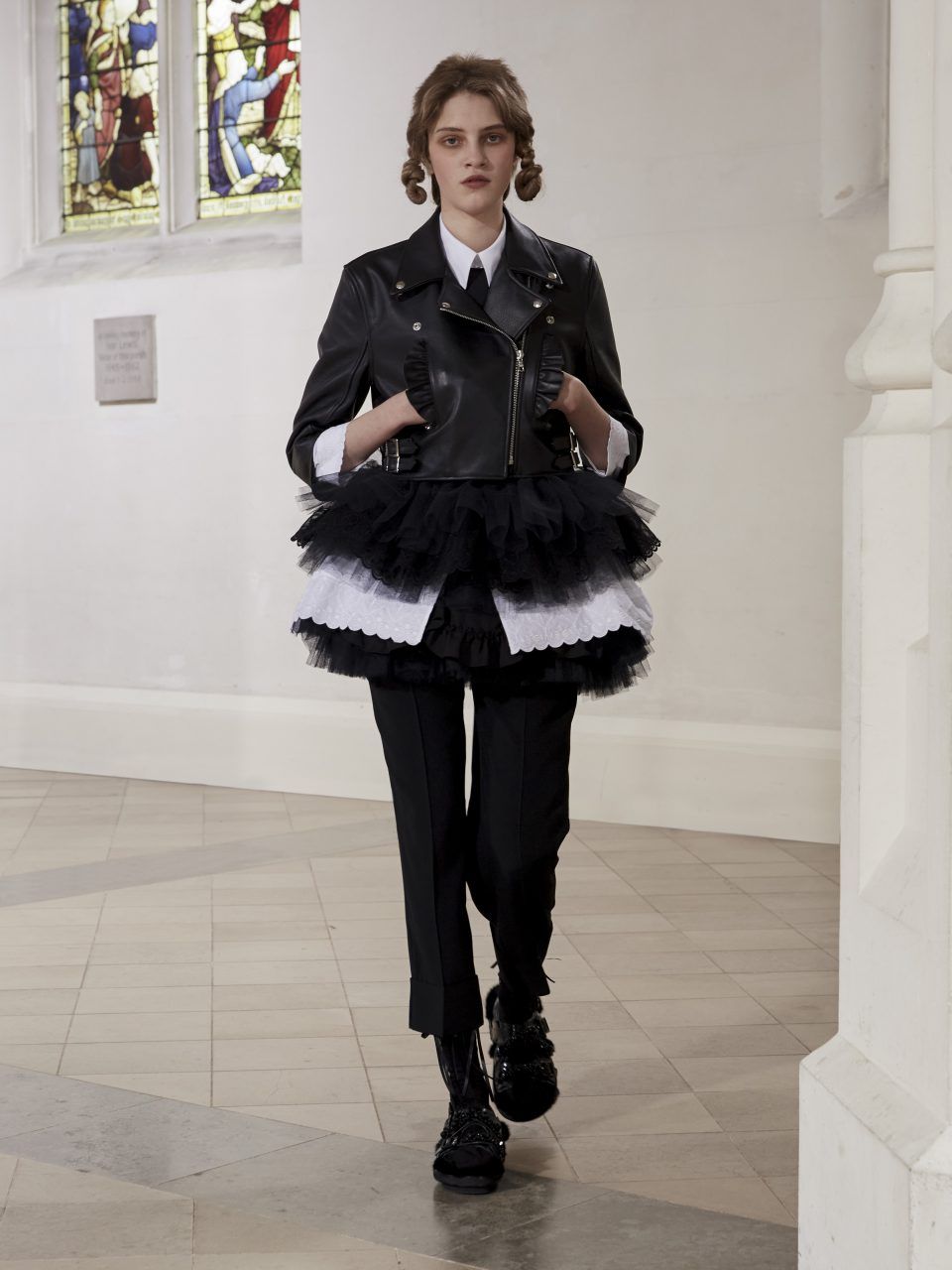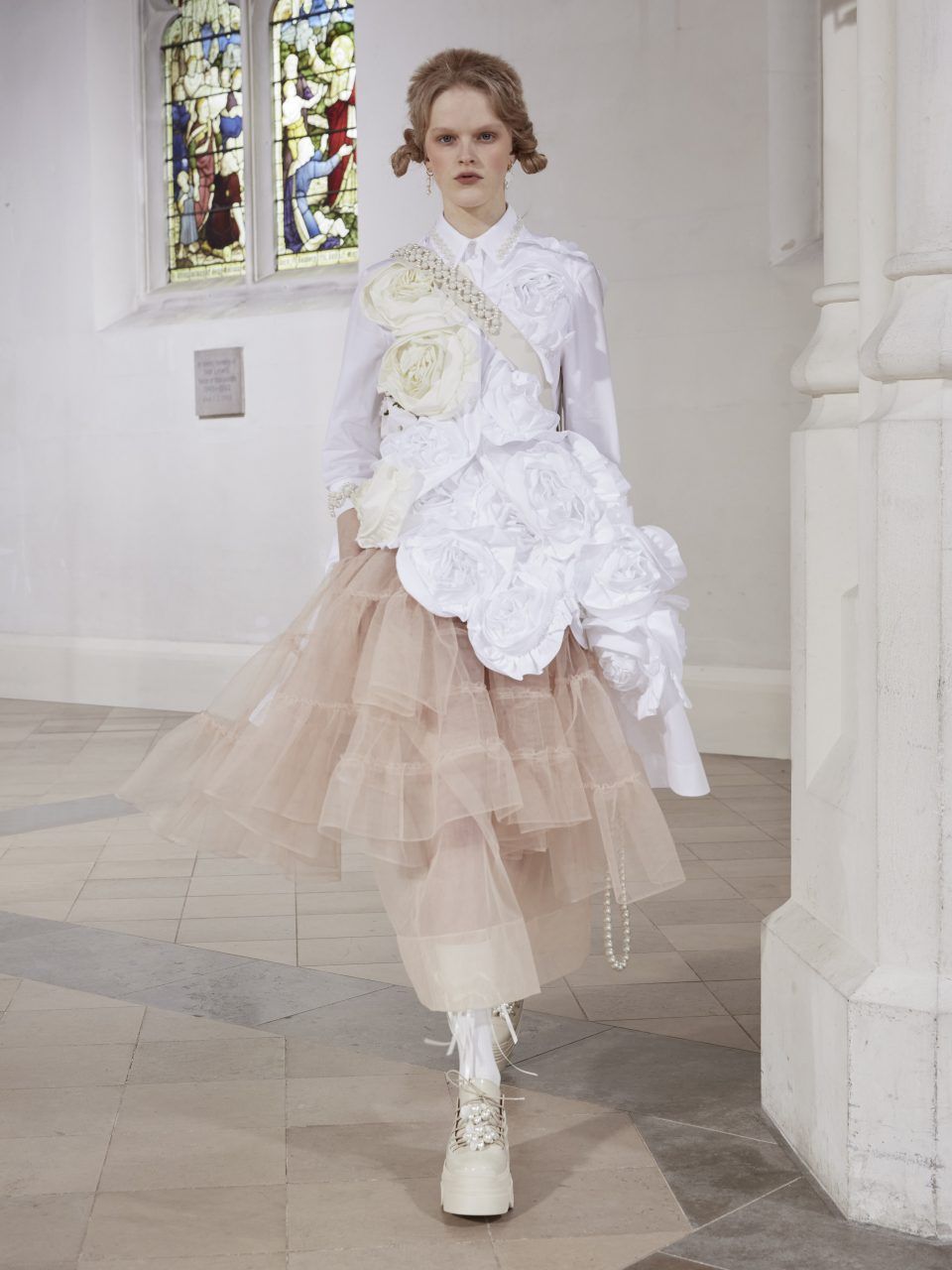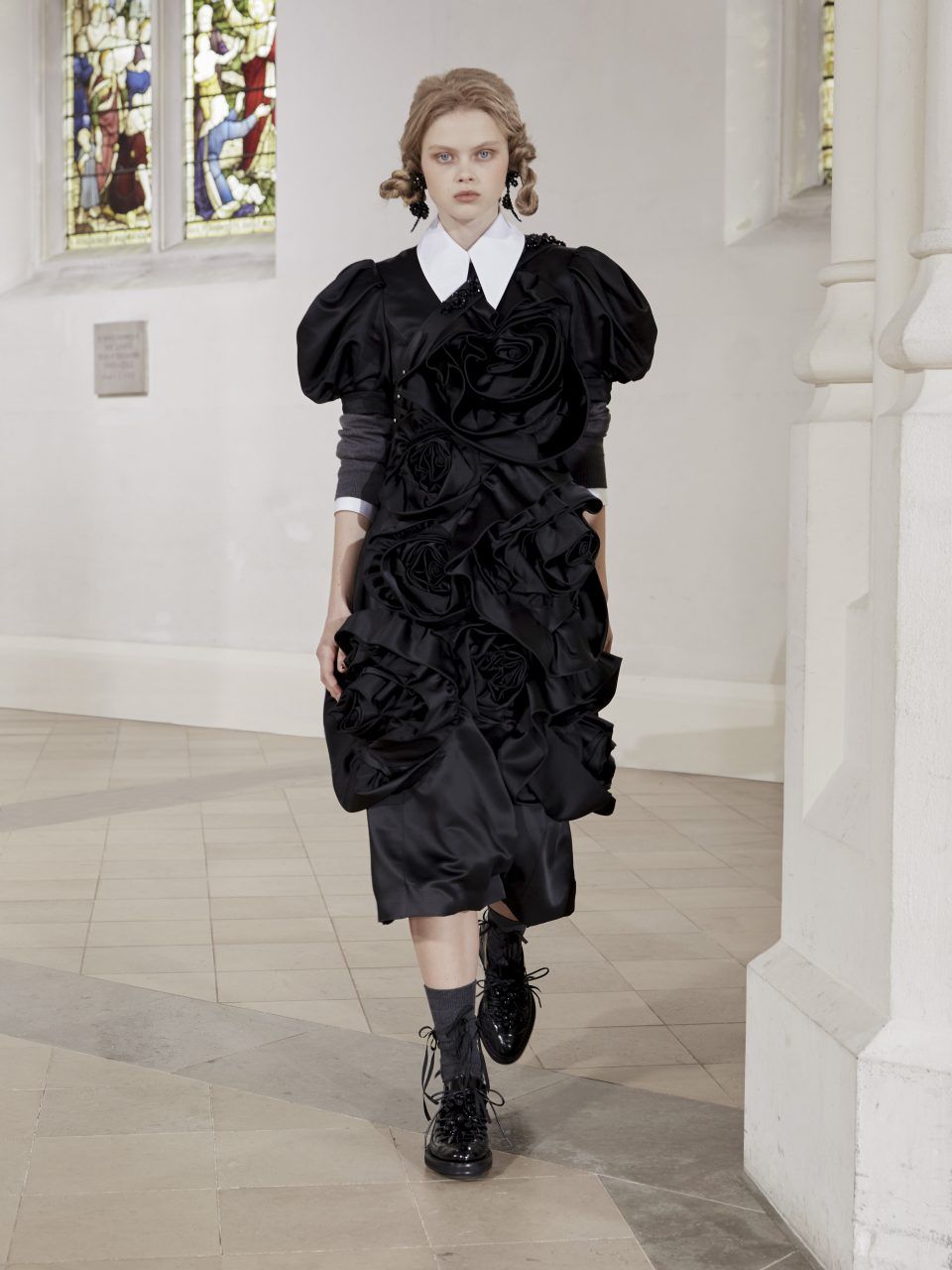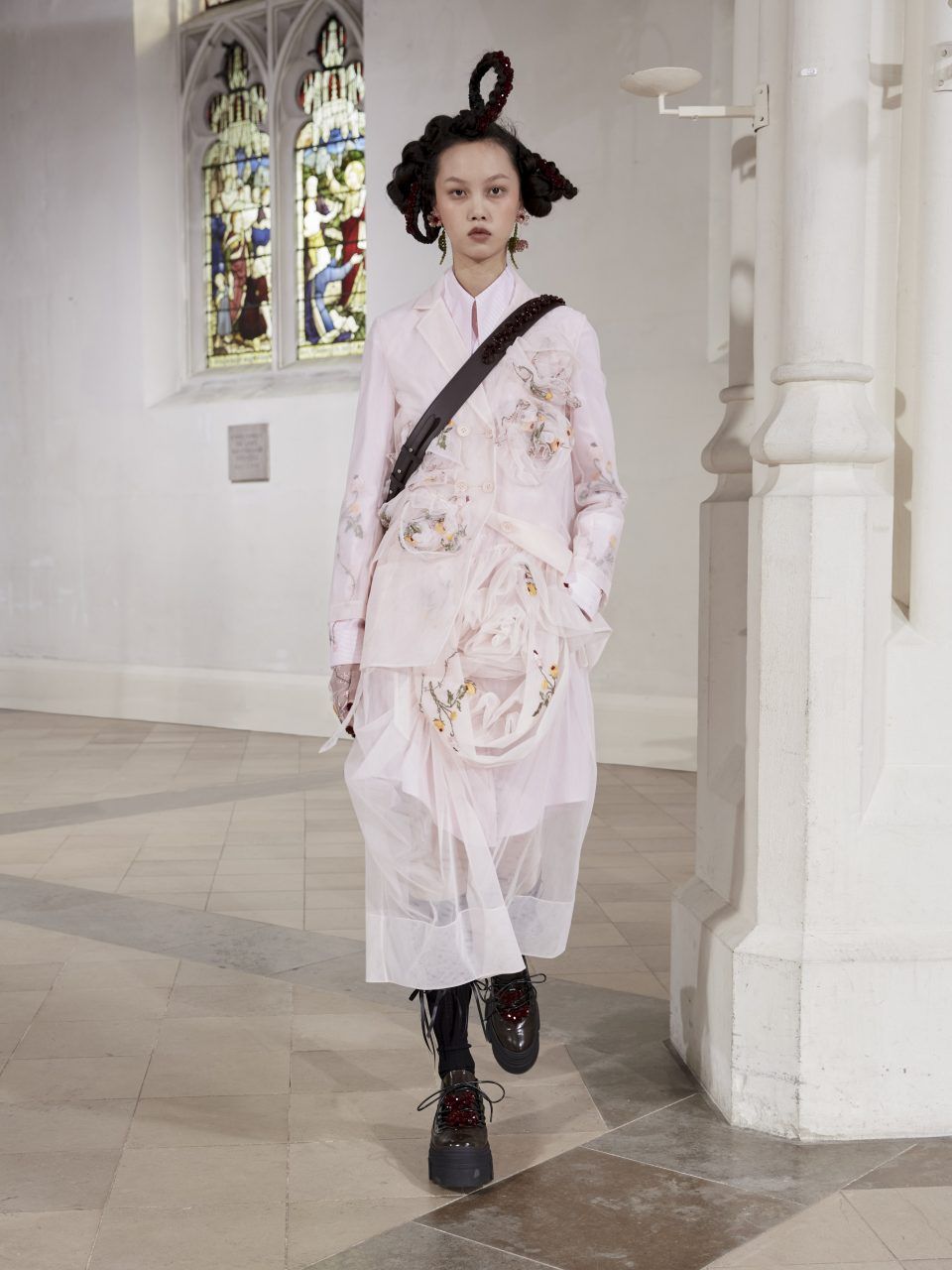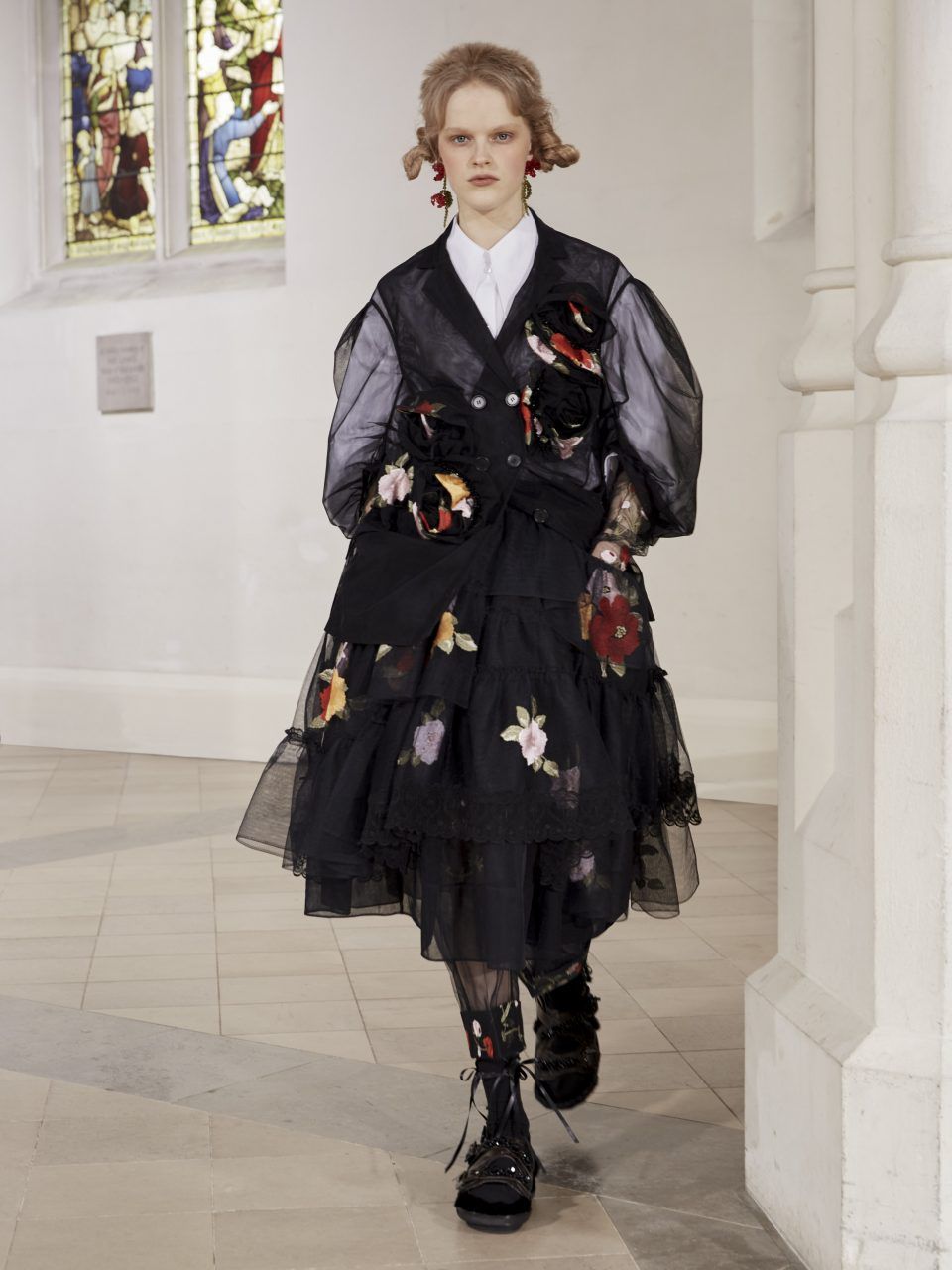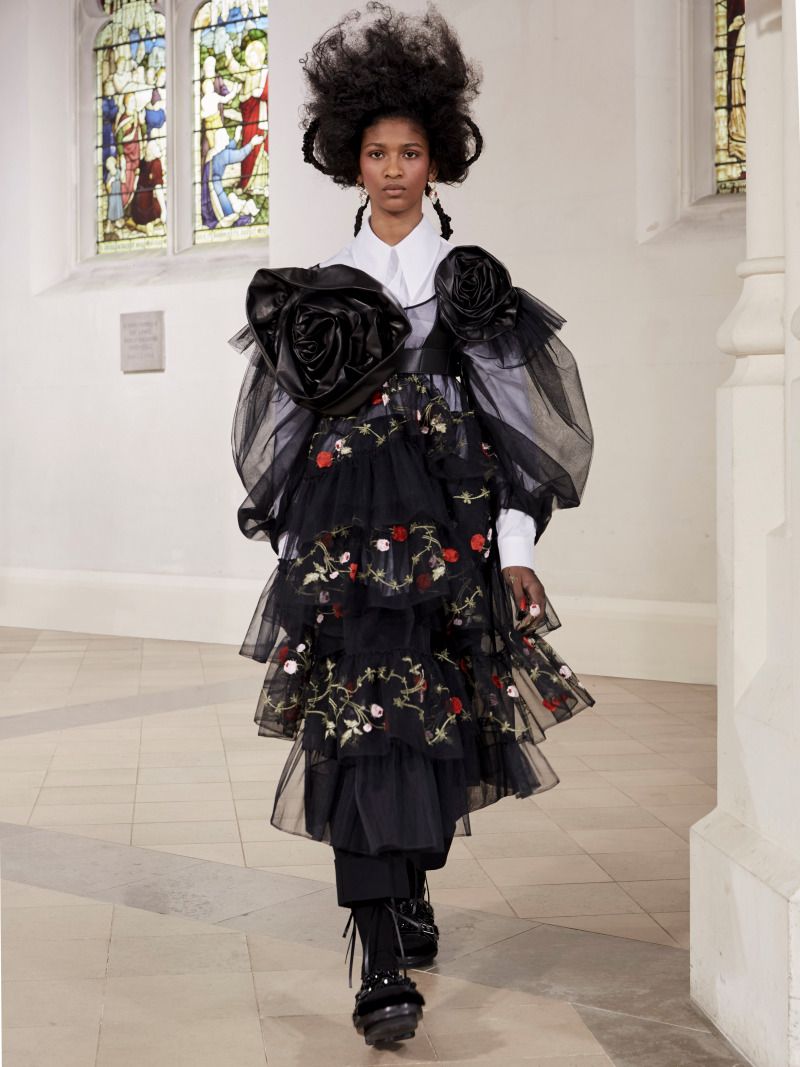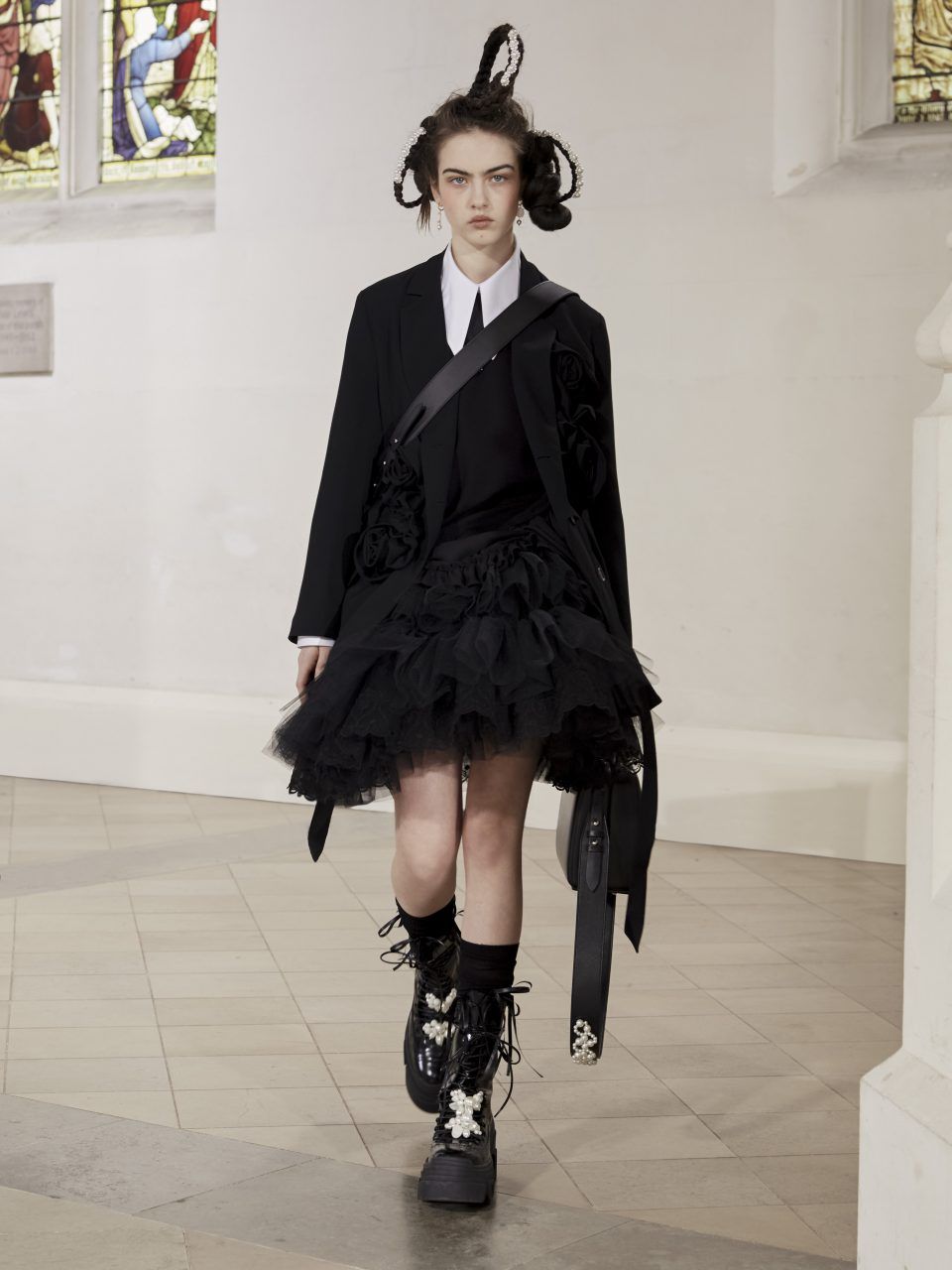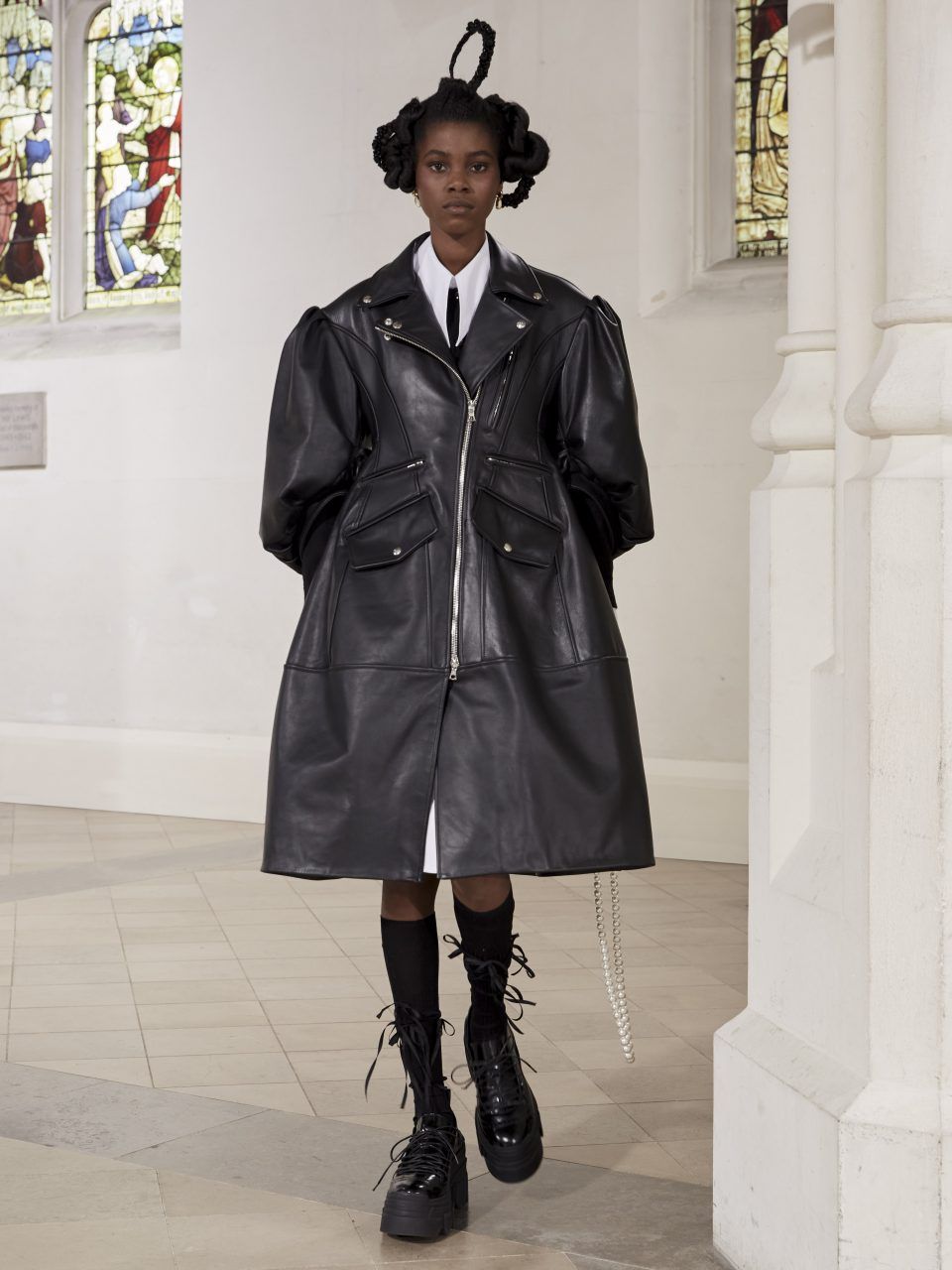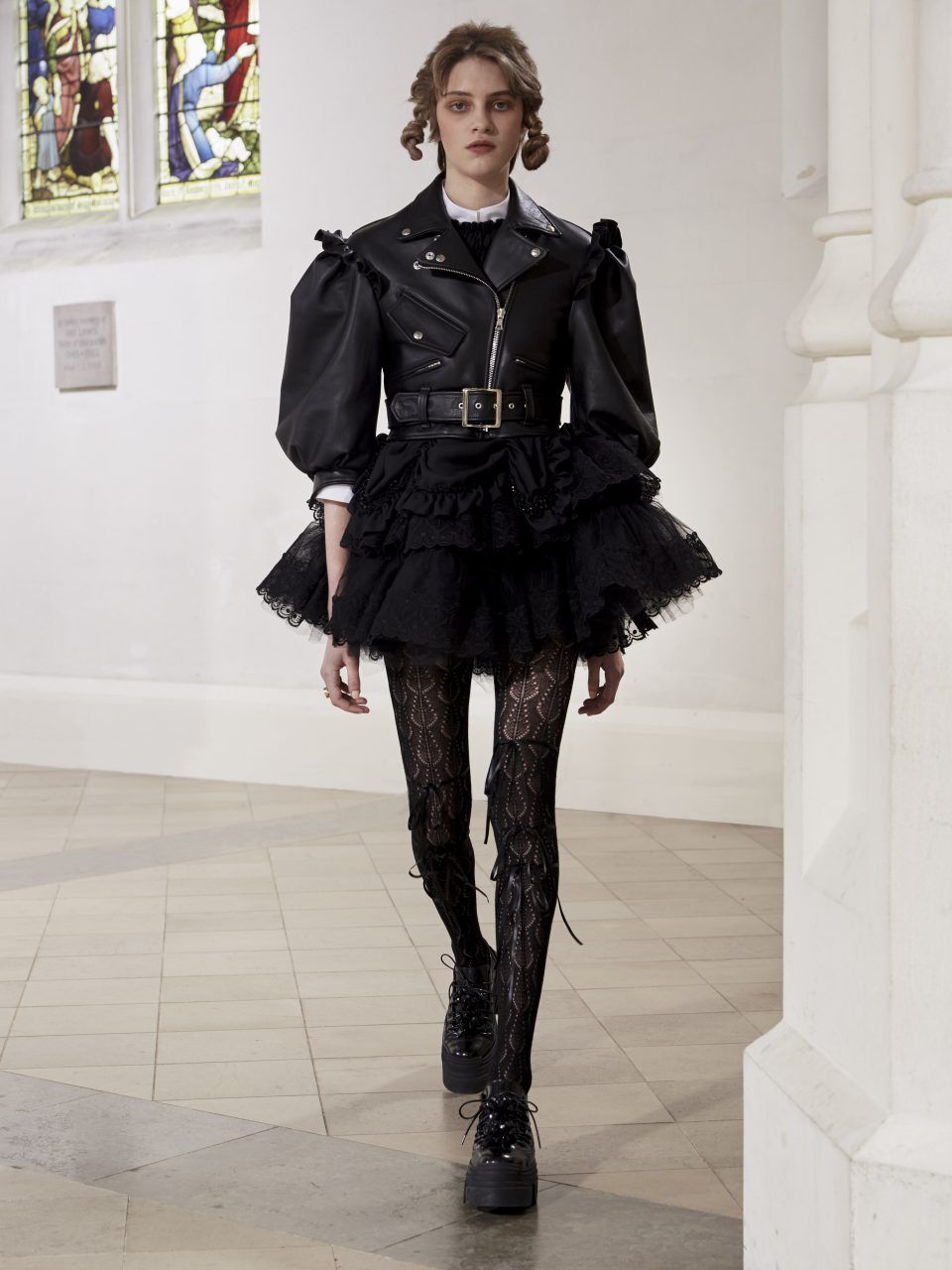 The romanticism and gothic references common in Simone Rocha's imaginary return to the stage with the presentation of her FW21 collection. On this occasion, the show took place in a church, where her voluminous designs adorned with floral traces were the protagonists. Each one of them perfectly embodied the brand's characteristic duality.
On the one hand, in this new proposal we find garments that allude to the strength and the darker side of Rocha. In that sense, the leather coat pieces stand out, with zippers and silhouettes that wrap and protect the body. On the other hand, sleeves and skirts full of volume, made of light fabrics such as tulle or chiffon. This more delicate aesthetic also plays its role in details such as light ruffles or overlays that adorn the most special looks.
As for the details that put the icing on the Irish designer's creations, the lace stockings worn by the models do not go unnoticed. Neither do the creepers style boots with which they have paraded nor the roses that decorate the garments, some of them made in 3D.
Don't miss the latest news from London Fashion Week.