READ IN: Español
UNIQLO has just announced the launch of its second collection with MARNI where the artisanal and simple LifeWear of the Japanese brand merges with the unique approach to fabric and colour of the brand directed by Francesco Risso.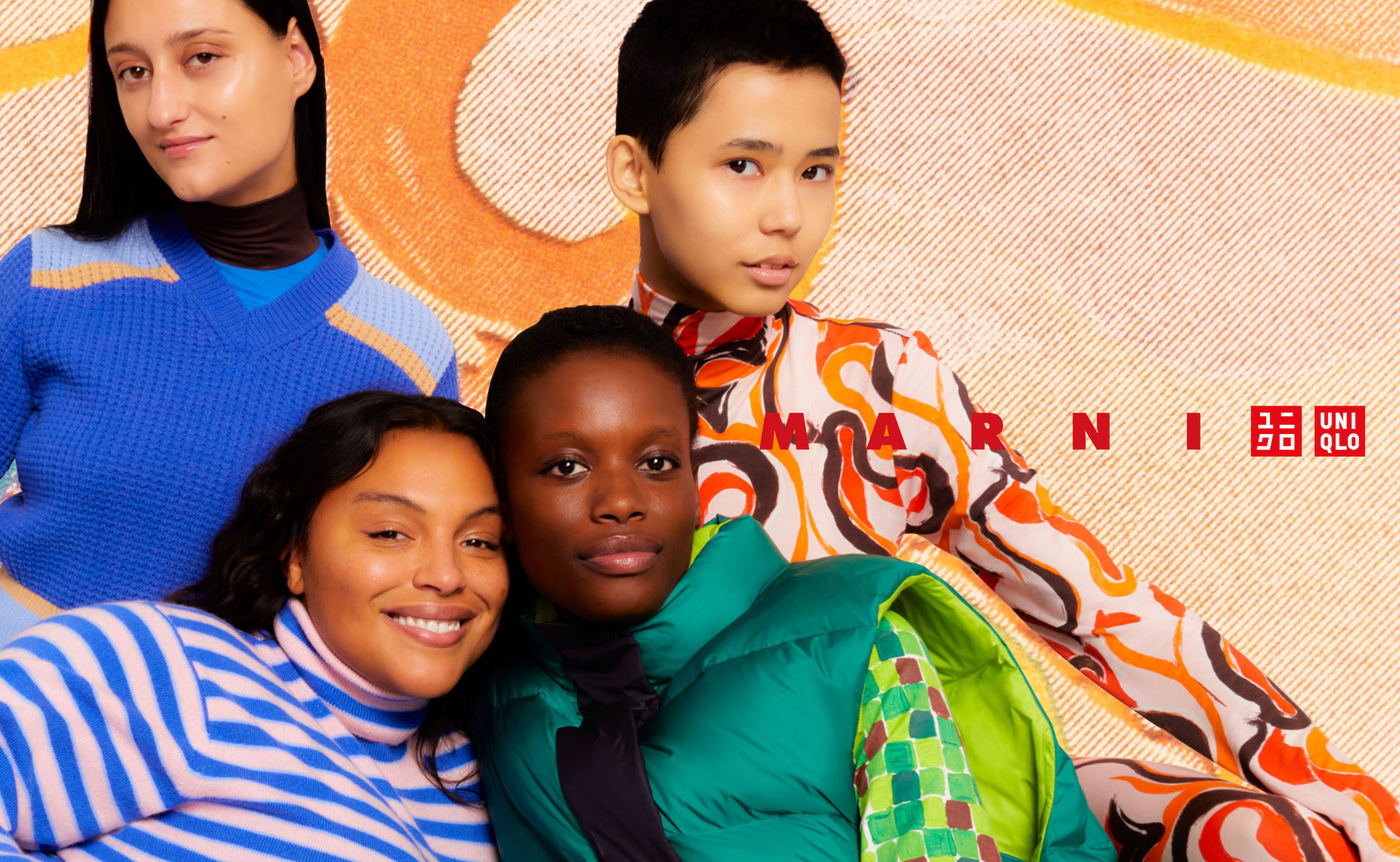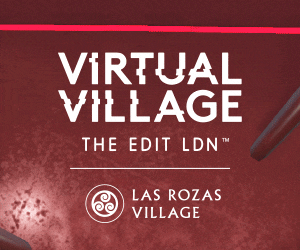 The latest collection born from the union of these two design philosophies brings a welcome warmth to cold winter days and enlivens everyday looks with colour and energy.
Yukihiro Katsuta, CEO of Fast Retailing Group and head of R&D at UNIQLO comments: "Last season, our first collaborative line had an overwhelming response. Many customers could be seen wearing the garments on a daily basis. It felt like the collection responded to the needs of those who were looking for fashion that would allow them to break free from the distressed mood of the past few years. This season's theme is the joy of being warm and is expressed through products synonymous with winter, such as HEATTECH and knitwear, which are particularly familiar to our customers, as well as accessories. I hope you can enjoy the high quality and creativity of the latest UNIQLO and MARNI collection and the art of everyday wear."
Francesco Risso, Creative Director of MARNI commented, "After the first SS22 collection I am delighted to be able to announce this winter collection. Through our creative process we have been able to stay true to the simplicity of the UNIQLO brand and its philosophy and translate the MARNI style into impeccable LifeWear design. Through this collection I wanted to investigate the aesthetic perception of the 60s, flirting with clichés. The prints still reflect the idea that everyone has of MARNI, as they are at the heart of our language and visualise our graphic style. This time, however, we have translated these psychedelic prints into garments that define the body without complexes, creating an enigmatic interplay of prints and anatomy to define the silhouette".

Graphics, colour and a new form born of this synergy
MARNI's creativity is shown in the layering of interweaving graphic prints, bold colours and three-dimensional organic shapes. UNIQLO's HEATTECH winter basics have been embellished with psychedelic 60s prints and colour block designs. Down coats in voluminous cocoon silhouettes can be layered with knitwear in neon green, orange and saffron yellow. HEATTECH's soft, body-hugging feel and voluminous down coats that wrap around the body keep the wearer warm on winter days.

A fun collection of garments to combine
A diverse line of eclectic garments offers unlimited potential for everyday style. Waistcoats, jumpers and balaclavas – a fashionable accessory this winter – are made from the same pop corn knit fabric and ensure warmth from head to toe. In addition to mittens and hats in the same knitted fabric, the collection includes gloves and stoles in cashmere and melange knit. The wide selection of garments in a multitude of colours and prints will make it easy to find the perfect gift for the festive season.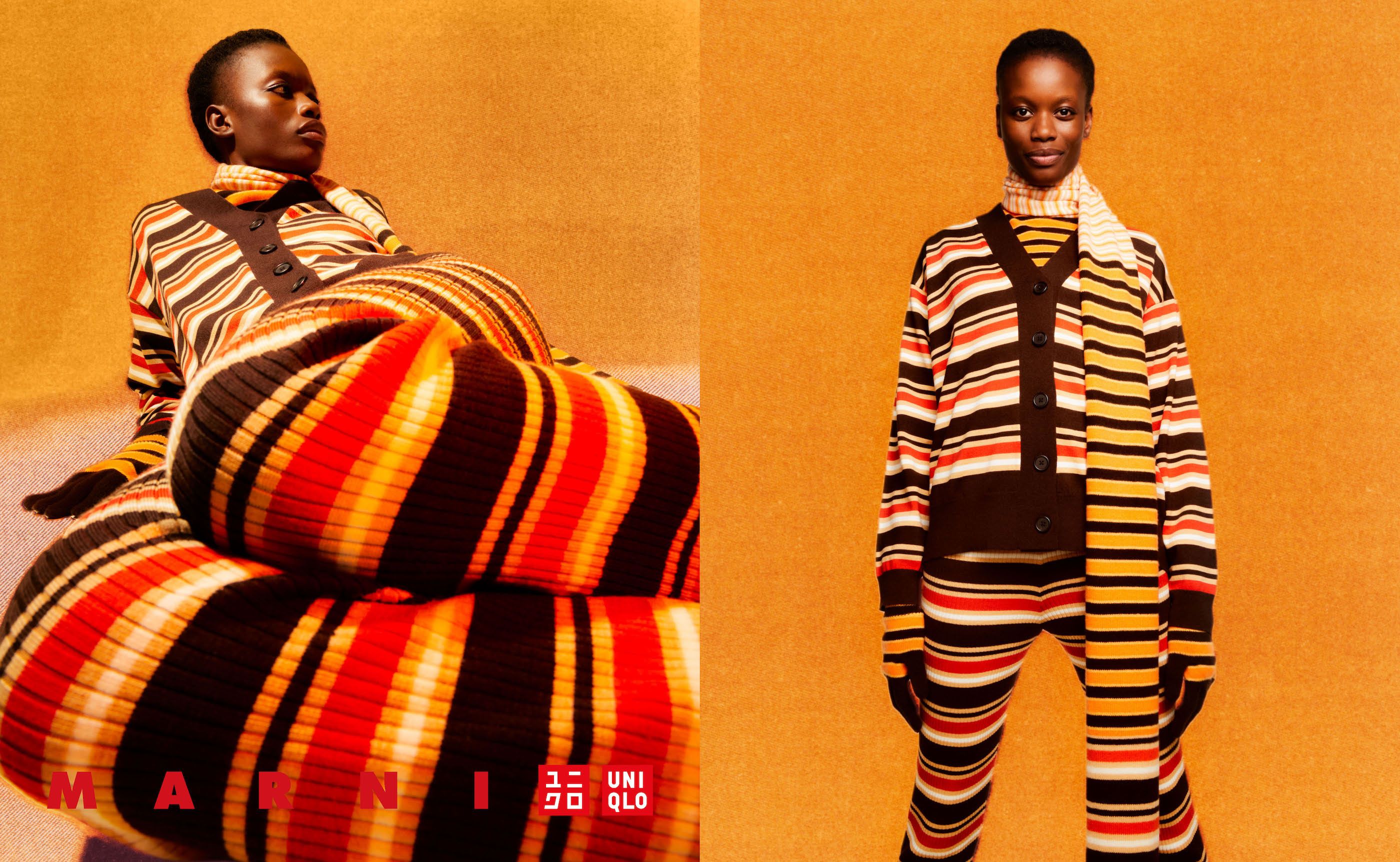 Furoshiki scarves with kaleidoscopic prints
The collection includes silk furoshiki scarves with hand-painted patterns. As well as being smooth and soft to the touch, the characteristic sheen and elegance of silk gives it a beautiful drape. As an accessory, it adds a touch of colour when worn around the neck or to enhance a hairstyle. Wrapping with furoshiki, a traditional Japanese fabric, has been an important part of Japanese culture since time immemorial, giving rise to different wrapping techniques.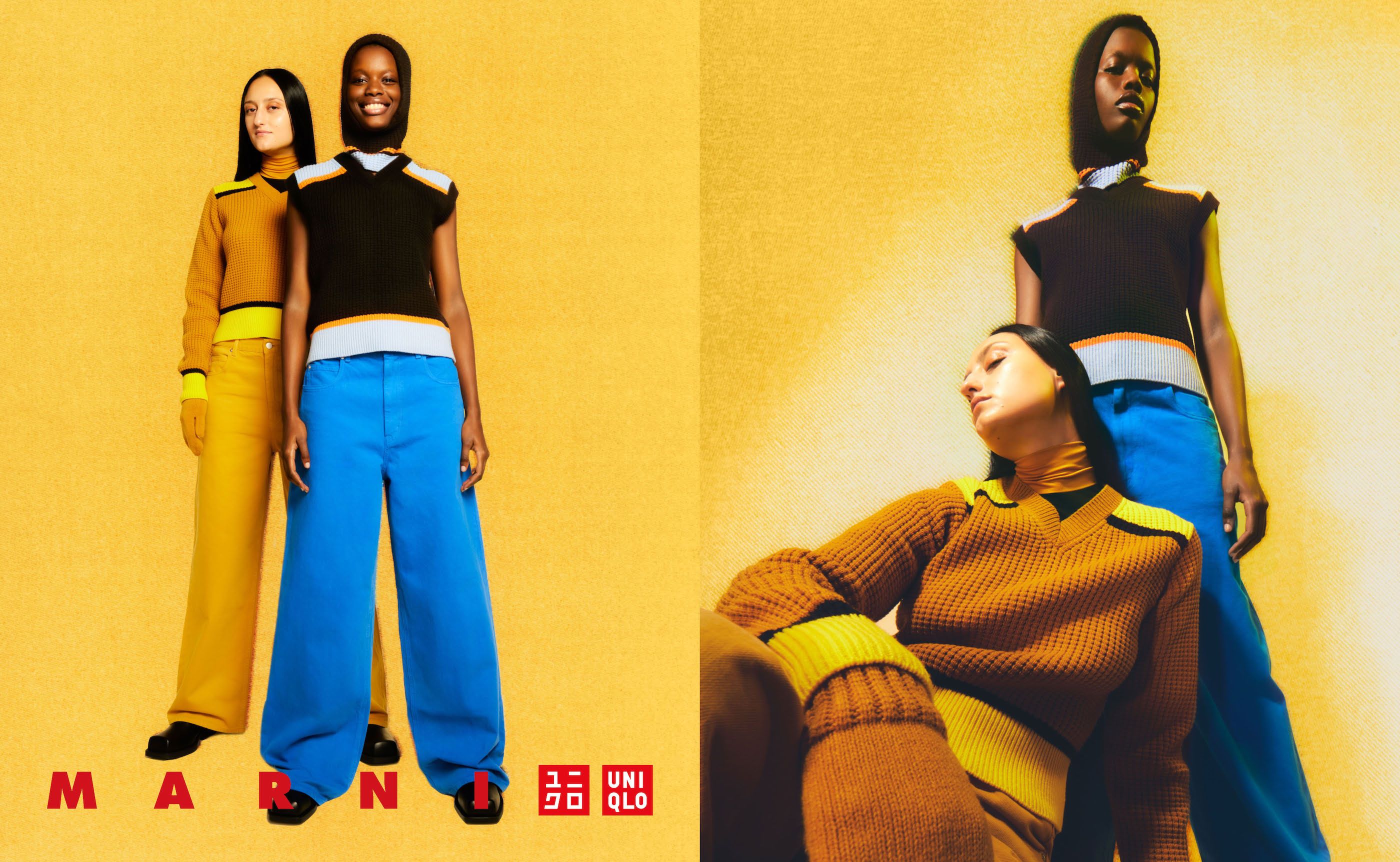 The second issue of UNIQLO x MARNI FW22 will be available from December 1st.