READ IN: Español
Due to the global crisis caused by the Covid-19 pandemic, the 2020 editions of Sónar Barcelona and Sónar+D cannot be held, so will be postponed to 2021.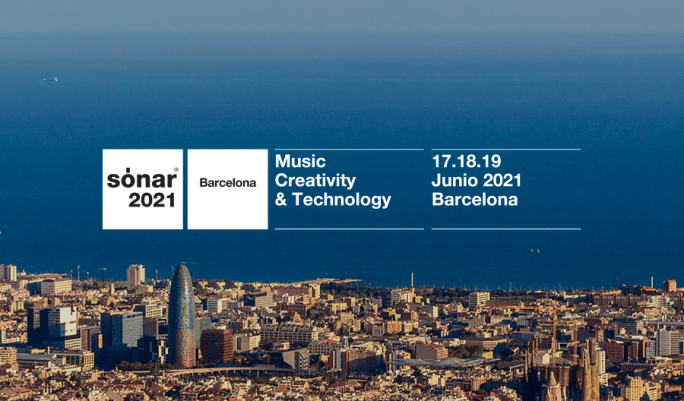 After carefully evaluating all the options, and taking into account government regulations, this decision was the only one possible to fully guarantee the health and safety of all the attendees, artists and teams involved.
The 27th edition of Sónar Barcelona and the 9th edition of Sónar+D will take place on 17, 18 and 19 June 2021 at the Fira Montjuïc de Barcelona and Fira Gran Via de L'Hospitalet exhibition centres.
From now on, the festival is working with the artists, speakers and participating organisations to reschedule in 2021 most of the shows and activities that we all hoped to enjoy this year.
The festival thanks its audience for the patience and understanding they have shown in recent weeks and wants to ensure that they remain fully committed to it. Ticket and Professional Accreditation holders will receive an e-mail on May 19th with detailed information on all the advantages to keep them for 2021 or, if they wish, to be reimbursed.
Sónar+D CCCB to be held in 2020
This 2020, in any case, the festival is still active. Sónar will hold an extraordinary edition of Sónar+D on the 18th and 19th of September at the Centre de Cultura Contemporània de Barcelona (CCCB), the space where it was born and grew up.
This new meeting, called Sónar+D CCCB, will have a format and content designed specifically for the current context and with a view to new imaginable futures at the intersection of culture, art and technology. The project was created with the aim of bringing together and addressing the needs and concerns of creative communities, both local and international.
Sónar+D CCCB will be a fundamentally on-line event, free and open to everyone, which could welcome a face-to-face audience depending on the evolution of the capacity regulations.
Sonar+D CCCB will have an extensive programme of participatory and networking activities, such as conferences, master classes, demos, workshops, performance formats and the usual networking activities of the congress.
The festival will work with the city communities that participate and support Sónar+D year after year, and will look beyond our borders by connecting and programming together with the TodaysArt (The Hague), Reworks (Thessaloniki) and Unsound (Krakow) festivals, with which we share dates and a common project: the We Are Europe programme, which it has been working on for the last five years. All the details of this special edition will be announced very soon.
The new features of Sónar 2021 will also be unveiled soon. We look forward to seeing you virtually in September and in person in June 2021 to celebrate a great Sonar together again.