READ IN: Español
Starlink is a SpaceX project that aims to bring high-speed Internet to consumers anywhere on the planet by creating a network of satellites in space known as a "constellation".
There are currently more than 1,000 satellites in orbit, but Musk plans to have deployed 4,425 by 2024. Elon Musk revealed that so far there are "more than 10,000 users in the U.S. and abroad" who have already signed up for broadband service through Starlink's beta test since October. Starlink claims that its service is currently "reaching and exceeding 100/20 Mbps throughput for individual users."
Those interested in signing up for the service should pre-order quickly, as Starlink's website notes that connection services will be available on a first-come, first-served basis, limited to a select number of users per coverage area. Users will need to purchase a special Starlink kit – a terminal and Wi-Fi router – for $499 to connect to the satellite service.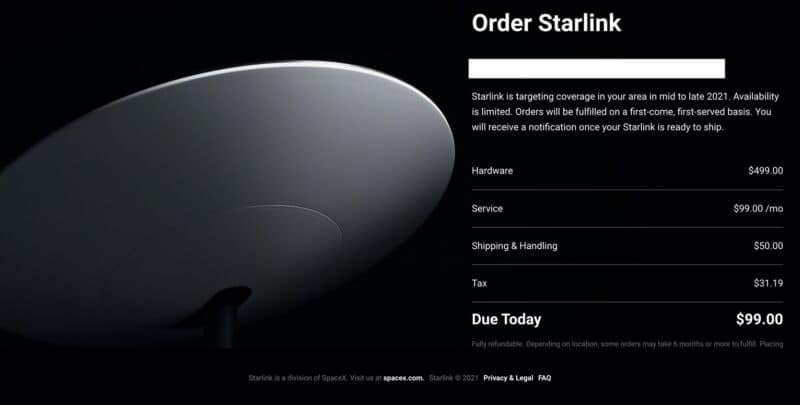 Starlink's bandwidth service can currently be reserved on the website for $99 per month.