READ IN: Español
Do you see Stranger Things, Narcos or Love is Blind? Well, then you'd better stay home. This student-designed campaign is the latest isolation measure for the coronavirus.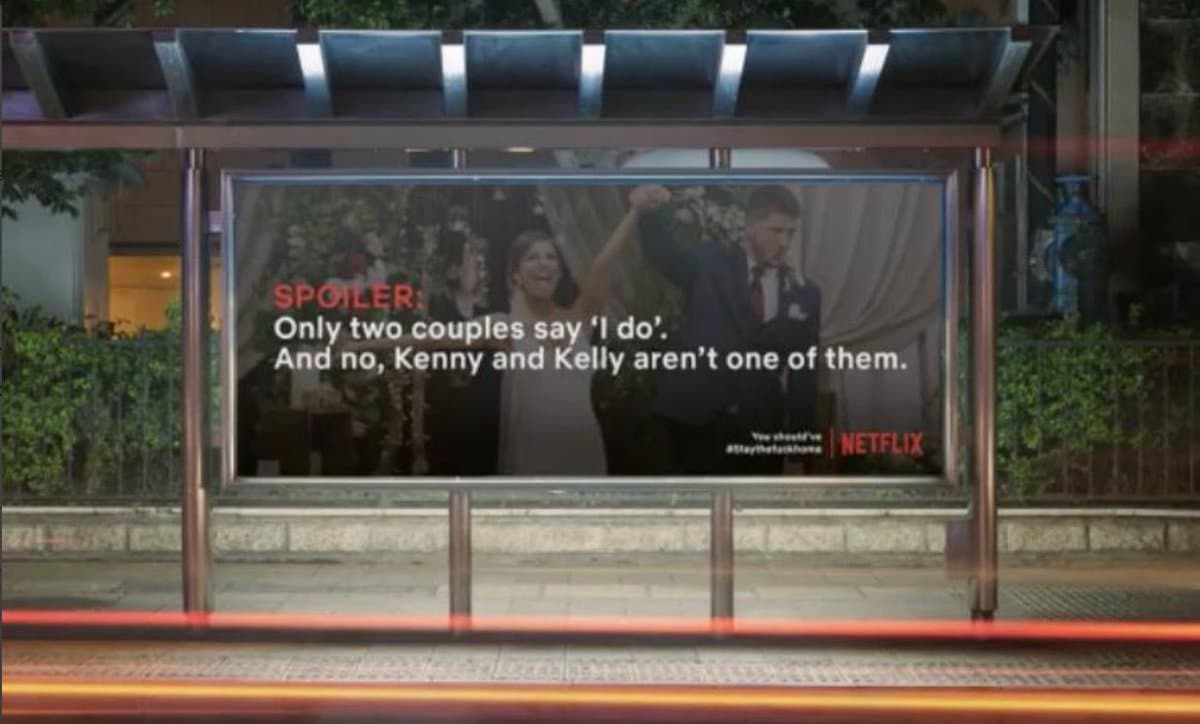 Spoiler alert! Two Thai students at the Miami School of Advertising in Hamburg, Germany, are preparing to take radical action against the spread of COVID-19. The student duo has made this campaign with spoilers from the most popular Netflix series to encourage people to stay at home and not go outside.
Seine Kongruangkit and Matithorn Prachuabmoh Chaimoungkalo came up with the idea for the campaign after witnessing the country's concern about the lack of compliance with the rules of social isolation.
"The best way to stop the spread of COVID-19 is #staythefuckhome, but some people still think it's okay to go out and relax, spoiling it for all of us," says the specification announcement. "So we took an extreme measure: we spoiled their favorite Netflix series."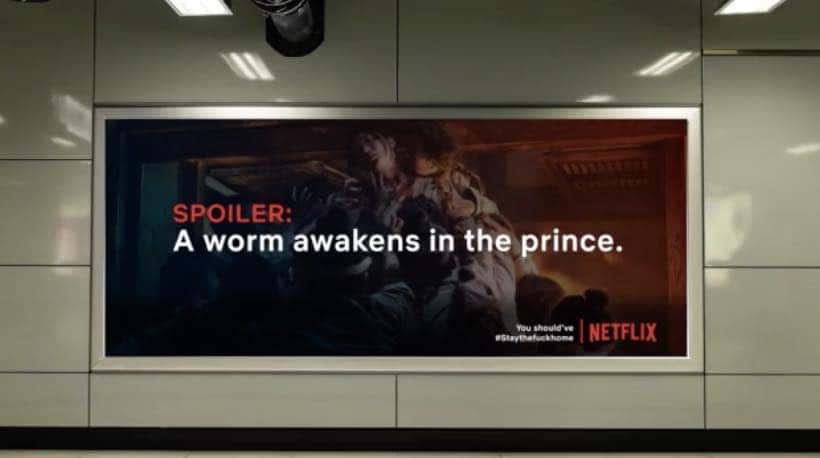 Since the campaign was launched last Thursday, many sites around the world and many Twitter users have assumed that billboards, which are all digital, really exist.
"Our goal was to help create a piece of communication that could really make a difference," Prachuabmoh Chaimoungkalo said in a recent interview with Forbes.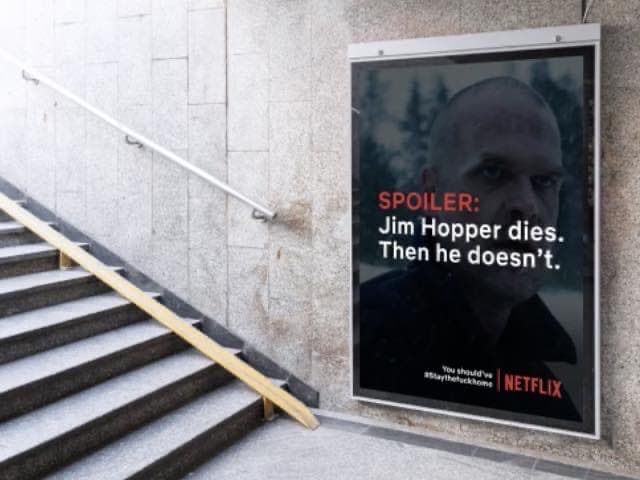 The ad campaign, which was actually rejected by Netflix, gives us all a valid reason to stay home and finish watching our beloved episodes. Since the virus outbreak, the number of new unique streaming users has increased by 25 percent, according to data from TV measurement company Alphonso.
As more and more people work from home and in self-isolation, Netflix has had to take some extreme measures. The streaming platform had to reduce the data it uses while broadcasting movies and TV shows across Australia to allow a wider audience to use its services. It also introduced its additional Netflix Party extension to allow people to chat in real time and watch chapters together. Following numerous requests from governments to stay at home, Netflix subscriptions have increased by 17%.
We don't know 100% if these spoiler ads are real or not among other things because we can't leave the house to check. So don't you go out either, just in case.