READ IN: Español
Daniel Ek, CEO of Spotify, says artists must commit to consistently producing music if they want to continue to earn high profits.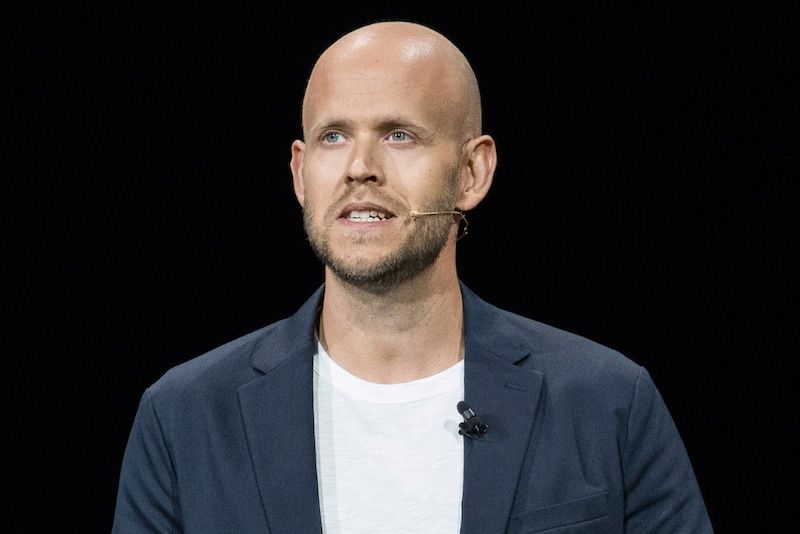 Despite the economic setbacks being caused by the healthcare crisis, Spotify has benefited this past year. The streaming music platform has 138 million subscribers and 299 million monthly active users, as revealed in its latest quarterly report. In addition, during the pandemic, the company's shares reached historic figures; reaching $50 billion.
However, the system governing Spotify's revenue to artists has been criticized in recent months. Composers accuse the system of benefiting the biggest artists; they are the ones who dominate the streaming services and are backed by the major labels. This issue is reflected in the playlists, as they have priority. In addition, they claim that independent musicians need to reinvent themselves and look for much more creative alternatives to be able to get rid of the algorithm established by Spotify; in which the earnings of each song are based on the number of plays it gets compared to the most popular tracks on the service; favoring the top artists.
Faced with this controversy, Daniel Ek has decided to take a stand by defending that "In the entire existence of Spotify I don't think I've seen a single artist saying publicly that they are happy with all the money they are getting from streaming. Privately, musicians have done that many times, but publicly they have no incentive to do so." Furthermore, the Spotify CEO states that "There's a narrative fallacy here, combined with the right that obviously some artists who used to do well in the past may not do well in this future landscape, where you can't record music once every three or four years and think that's going to be enough."
To solve the problem generated by the Spotify system; Ek does not bet on offering more financial support to artists through increased royalties. The solution he establishes is that it must be the musicians themselves who must engage with their followers, through a continuous musical offer. "Today's artists who are making it today realize that it's about creating an ongoing engagement with their fans," he asserts.
For more news about music and current events, visit our website.