READ IN: Español
Kylie Jenner and Travis Scott's daughter turned three on Monday and the Kardashian family celebrated in style. This was little Stormi Webster's birthday.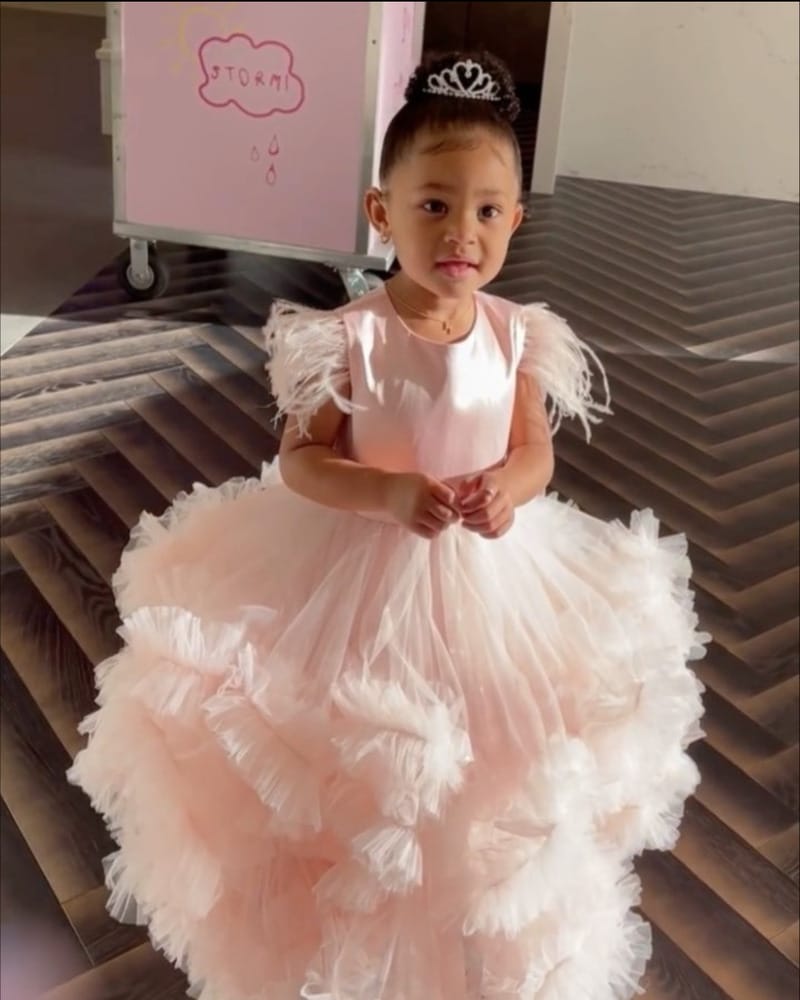 Celebrations at the Kardashian homes are always a talking point. This time it was the turn of the only daughter of the Kylie Jenner. Even though the celebration couldn't be as big as the little one's mother would have liked, the Kardashian's little one organised a family party with all kinds of luxuries and eccentricities.
"Stormi World" is the name that they give to little Stormi's birthdays. Last year they created a children's theme park with Stormi's head in giant size on some of the rides.
This year, even though Stormi World 3 was cancelled, the celebration did not go unnoticed. The chosen theme was princess stories and Stormi was dressed in a pink dress with a bow and tiara. The little girl blew out the candles on her cake in a house full of balloons, castles and even a nuggets and chips stall for her guests. There was also an inflatable slide with the little girl's head, a candy stand called Stormi's Candy Shop and a balloon float that mimicked Cinderella.
"Third time's a charm" is the phrase that appeared on the party balloons and was printed on the sweatshirts, T-shirts and other items that guests took home as souvenirs.