READ IN: Español
The Milan Fashion Week has almost come to an end, leaving us great proposals for next season. Like Sunnei FW22, which decides to pay homage to the frenetic pace of the big cities.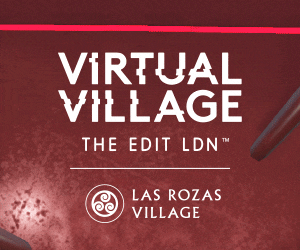 It seems that the founders of the brand, Simon Rizzo and Loris Messino wanted to make an ode to the frenetic pace of any earthly being in any world capital.
Sunnei made the models run along a sidewalk transformed into a catwalk. A tribute to the movement, to the culture of the new normality, as hurried as before the pandemic, in the surroundings of the Fondazione Prada.
The proposal has focused mainly on tight-fitting top pieces but also very interesting knitted ones in 3D mode. Tailoring in suits and pants was also very present. The chenille, commonly used in upholstery, becomes pieces with wavy and voluminous shapes that stand out in the middle of the proposal.
The accessories have completed the looks on the runway in a smart way, giving them the balance they needed and putting them in value. The Labauletto bag, the Pudding 360 Hobo and the Torre Velasca were updated. The well-known Dreamy and 1000CHIODI silhouettes have been seen in the form of boots and platform heels.
As for the color palette, the brand is focusing on bold hues: turquoise, blue, green, crimson and red on the uppers. No doubt, Sunnei has set out to keep us active in every way for the new FW22 season – we can't wait to wear all of their pieces!
To see more collections from Milan Fashion Week, you can take a look here.