READ IN: Español
Supreme's new collection honors performance artist Leigh Bowery. It focuses on the club-kids of the 1980s.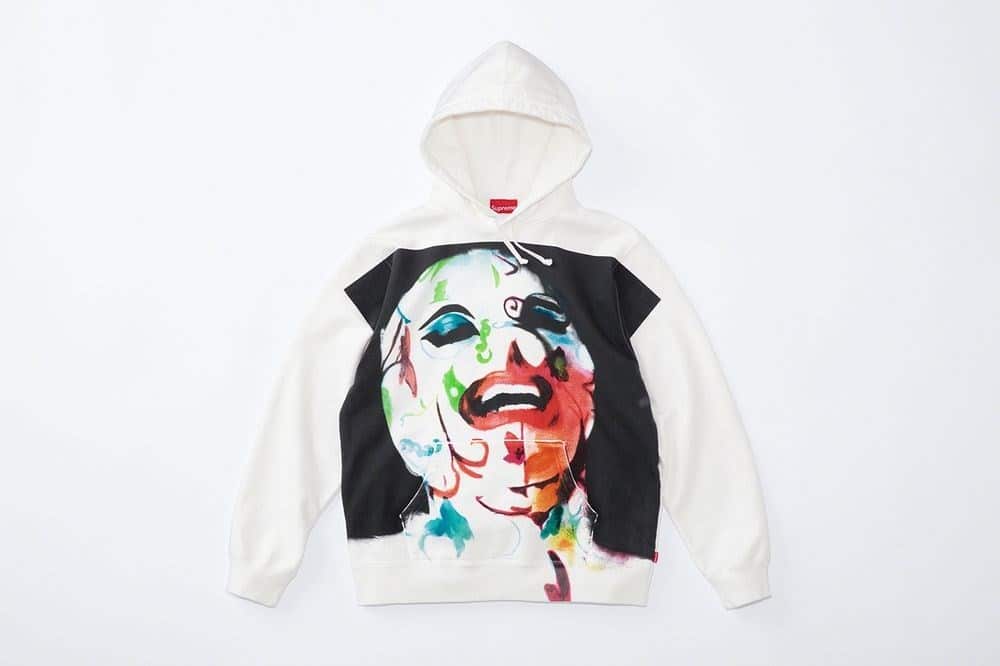 Bowery, who died of AIDS-related problems in 1994, was an icon on the London club scene of the 1980s. She was well known for her subversive and eccentric artistic performances, as well as for her presence at the famous Taboo party, which was attended by people like Boy George.
In her background we also have a series of nude portraits of Lucian Freud for which she posed and which are considered some of Freud's most important works.
Supreme's collection includes a long-sleeved shirt, a hooded sweatshirt and two Bowery artwork T-shirts. In addition, a portion of the proceeds from this collection will go to Visual AIDS, a New York-based arts organization that supports artists living with HIV/AIDS and engages with contemporary HIV issues through the arts.
Supreme's collection in honor of Leigh Bowery will launch online on June 25.