READ IN: Español
This is a year to celebrate. A year to remember the good times. A year to look forward to the future. Because Bimba y Lola turns 16. Happy BIMBA to you!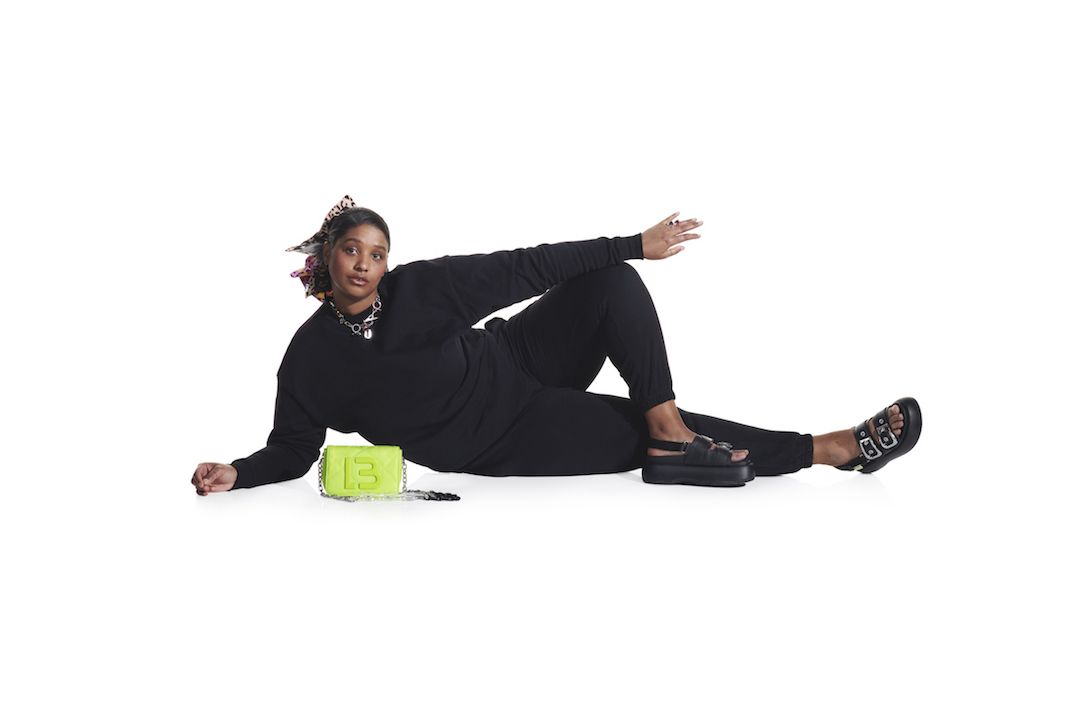 This is the best time to share their values and tell who they are. BIMBA Y LOLA is a creative collective. A multidisciplinary group of people who spread art and culture through fashion. Creativity connects and is stronger when it is shared.
In this way, the brand celebrates its Sweet Sexteen with a campaign that combines collectivity, celebration and fun: #happyBIMBAtoyou.
Photographer Jules Moskovtchenko captures the creative spirit of BIMBA Y LOLA in this campaign held on a set by Tom Schneider with recycled sofas, balloons, office chairs and flowers. An amalgam of elements as disparate and original as the people who make up the BIMBA Y LOLA creative collective.
In addition, to mark the anniversary, the launch of a limited edition of the LB bag is also being celebrated. In this new, small and fun model, the logo is reinterpreted in three different ways: multicoloured holographic, animal print and glossy lacquer. Made of leather, the bag is available in three colours (off-white, black and silver). It has a short chain handle, perfect for carrying it over the shoulder. You can find it on their official website.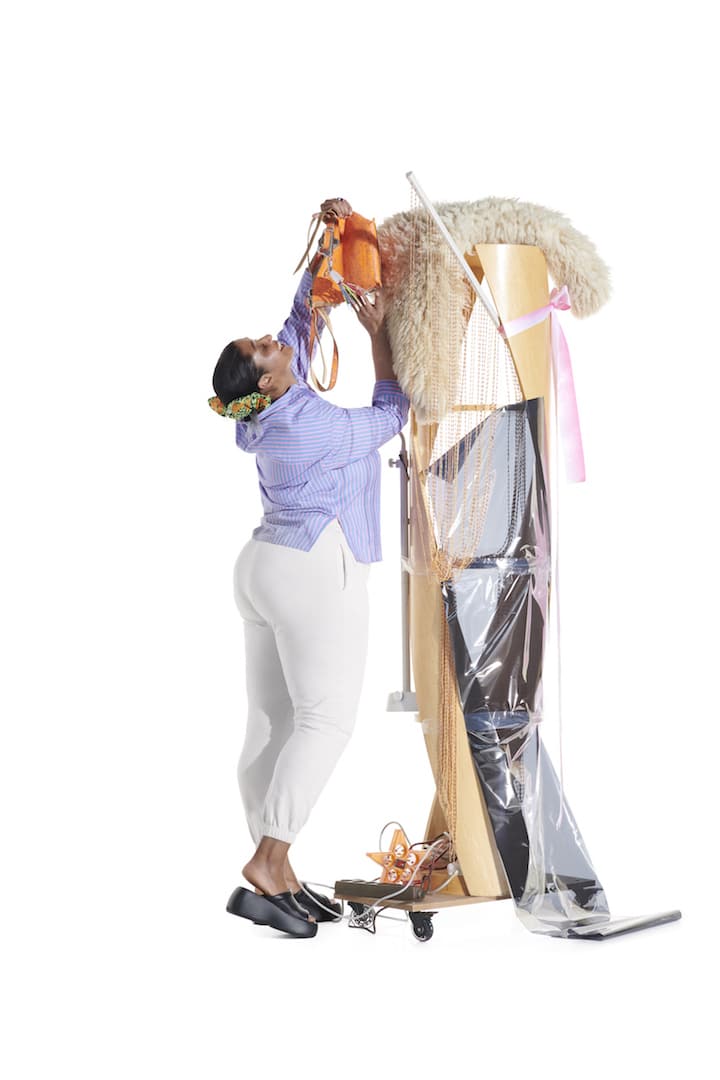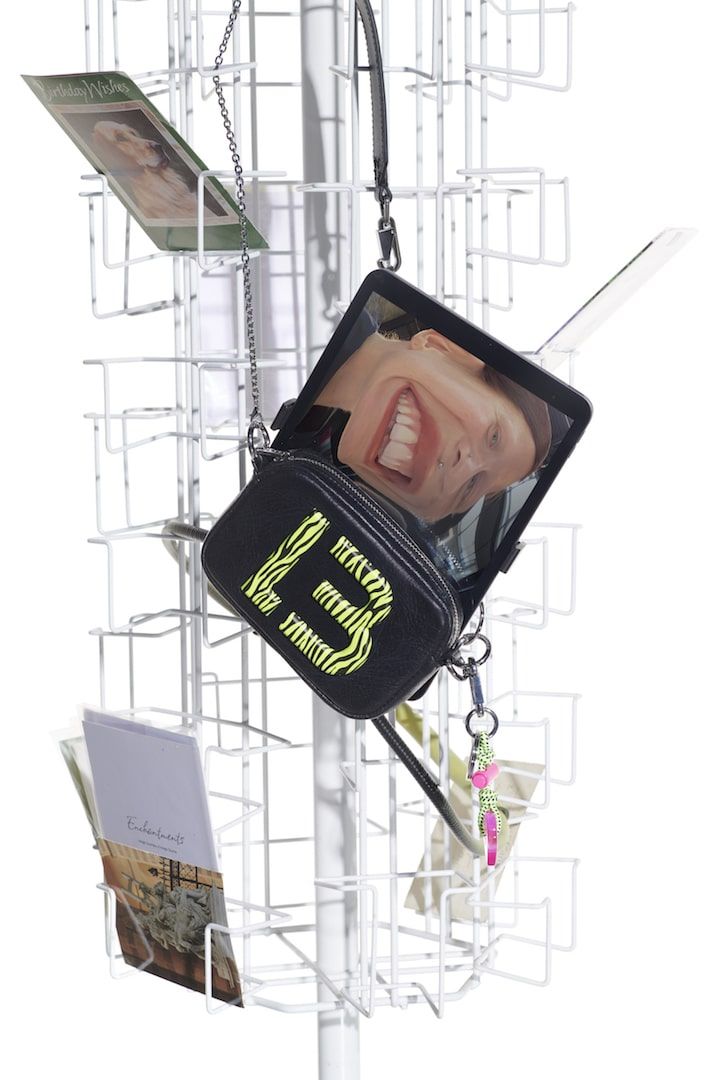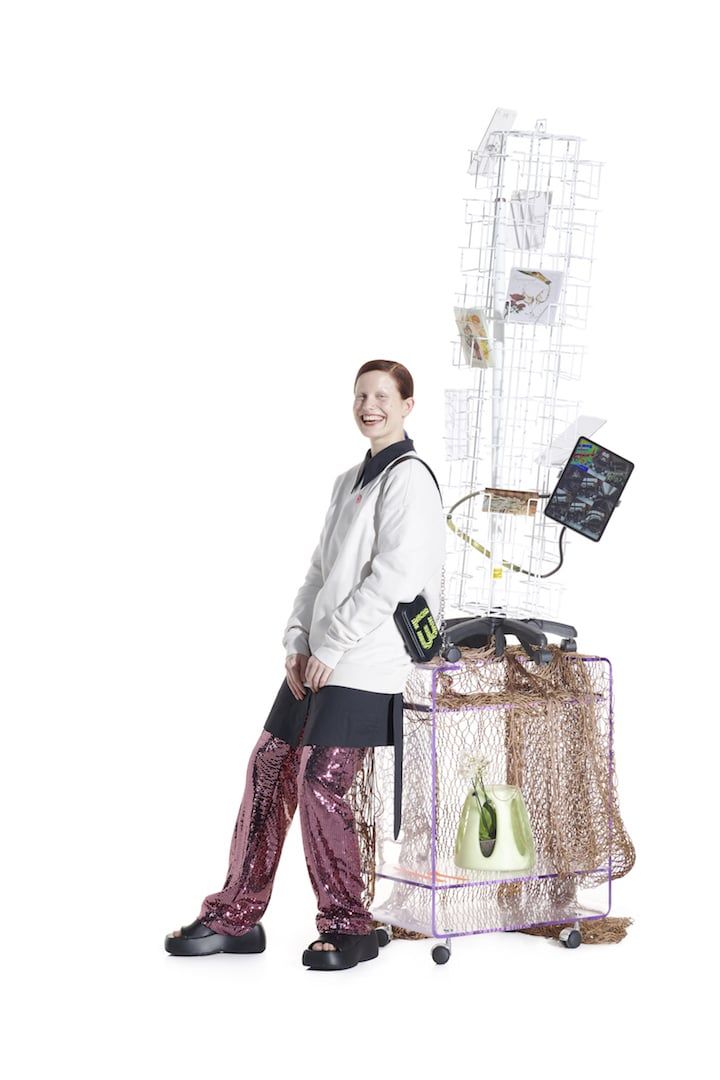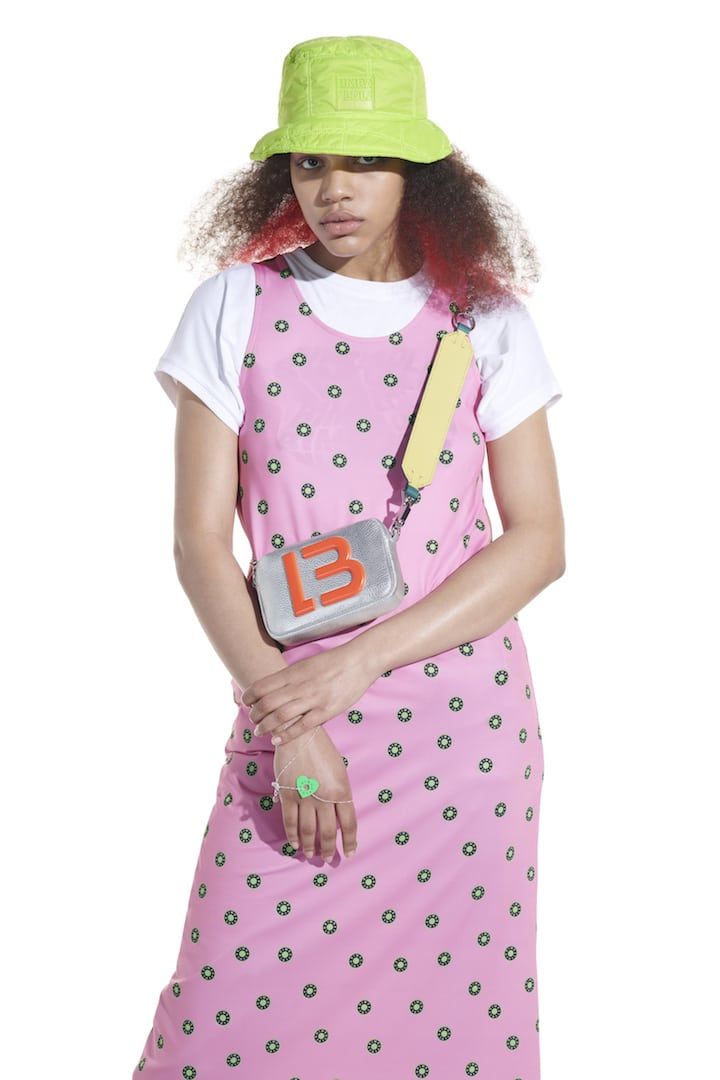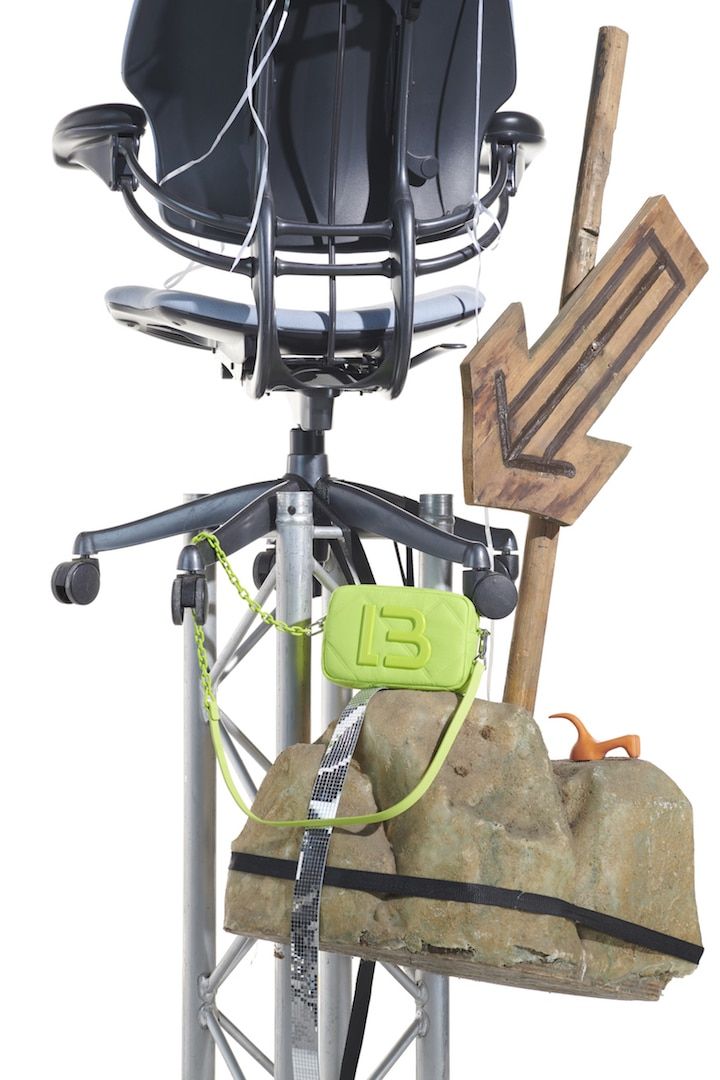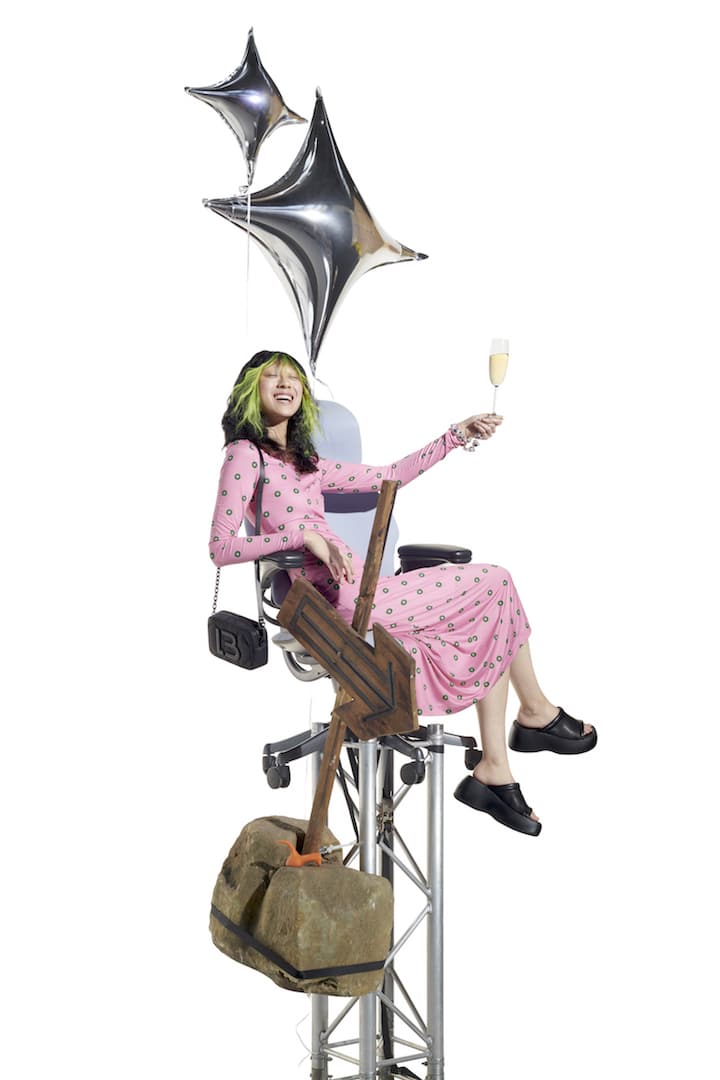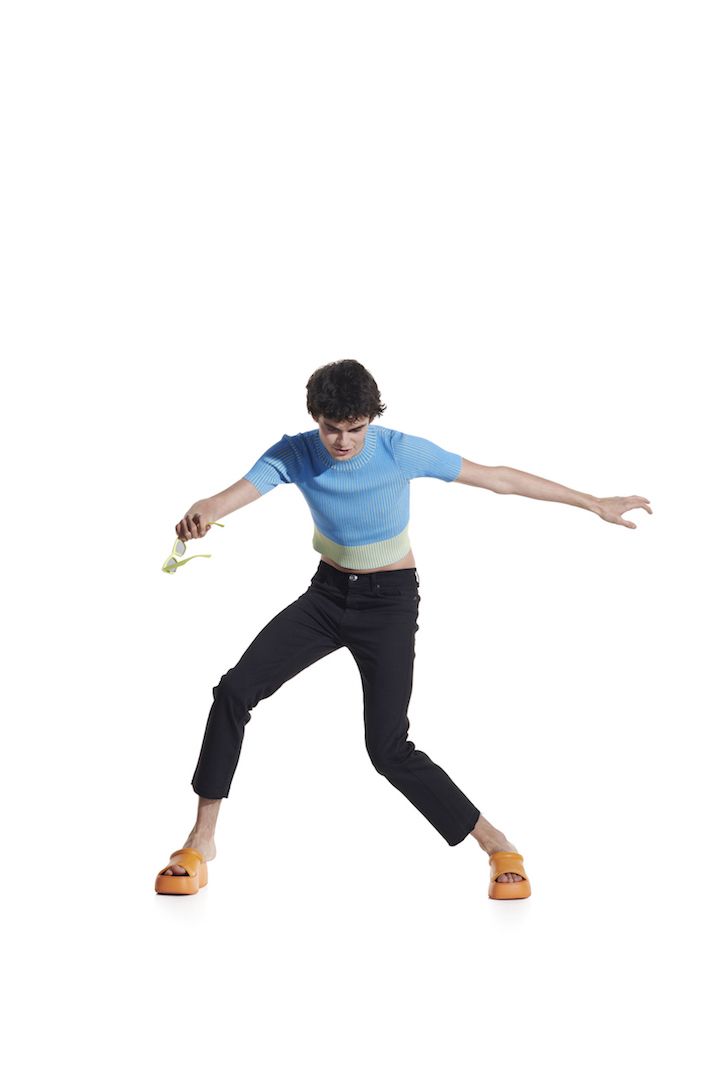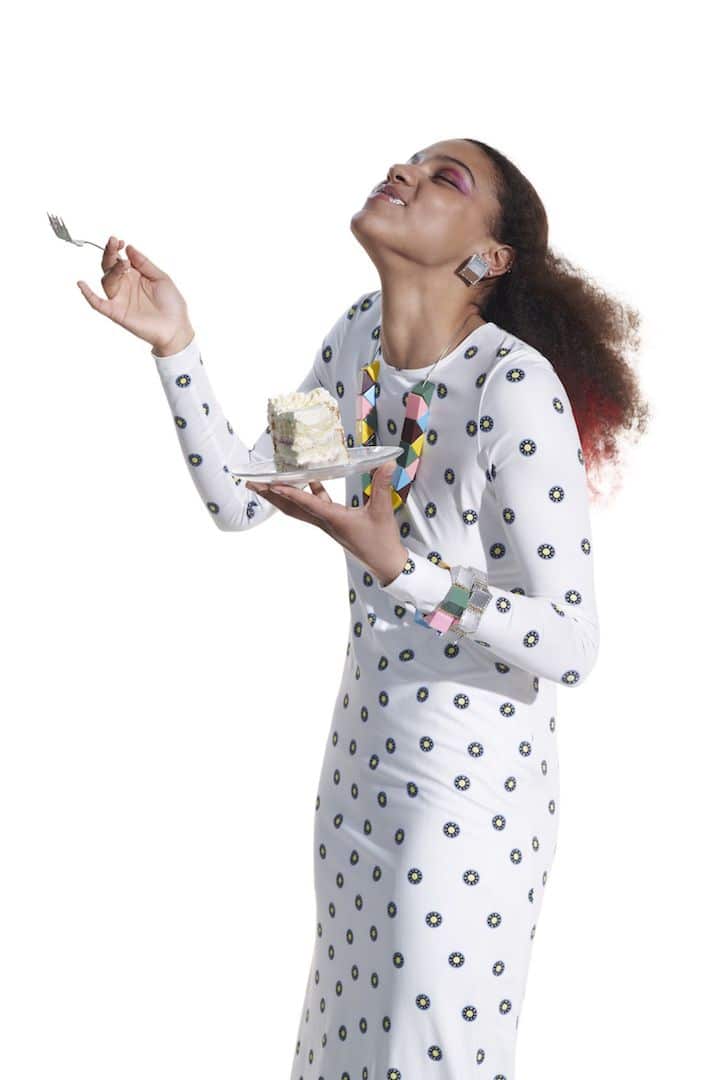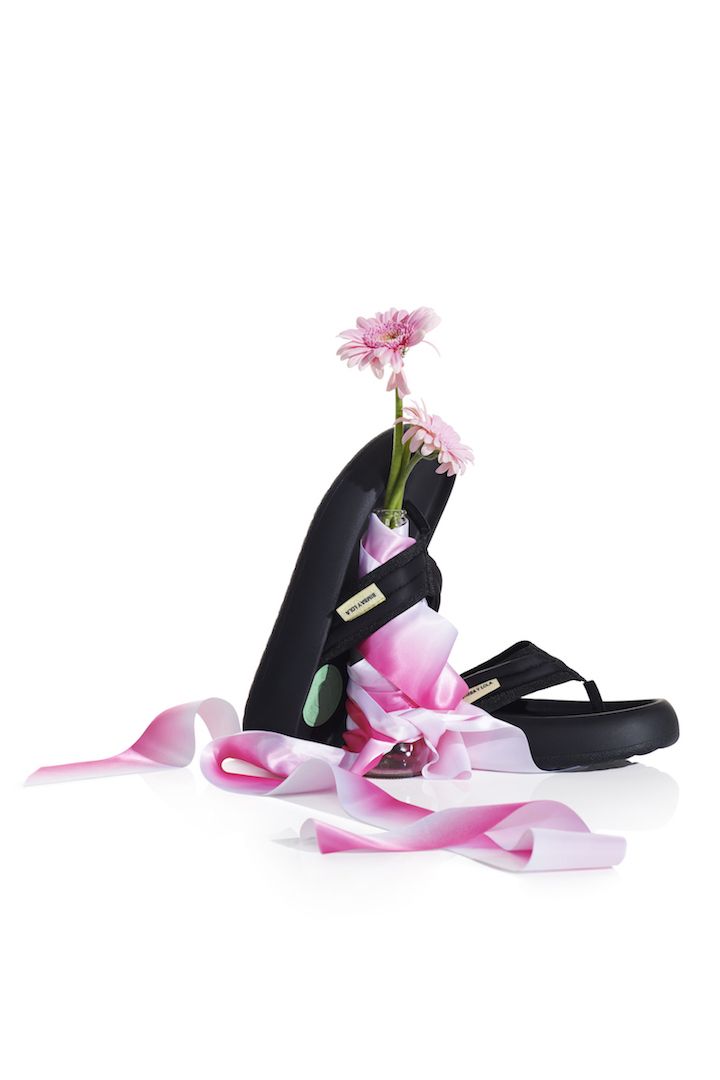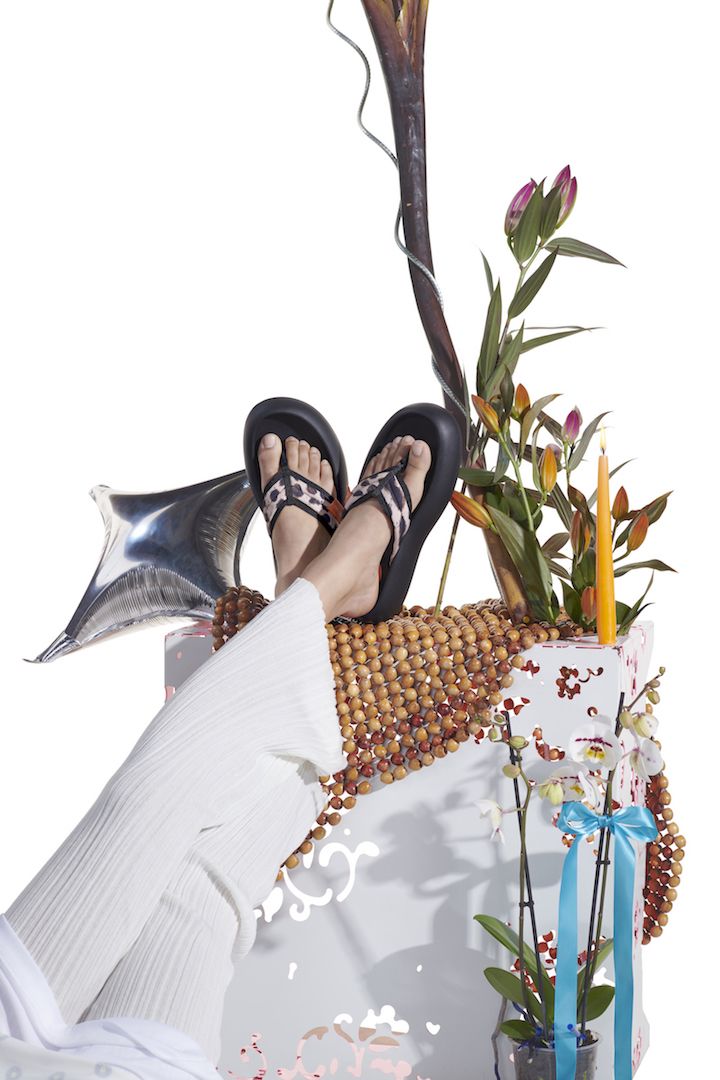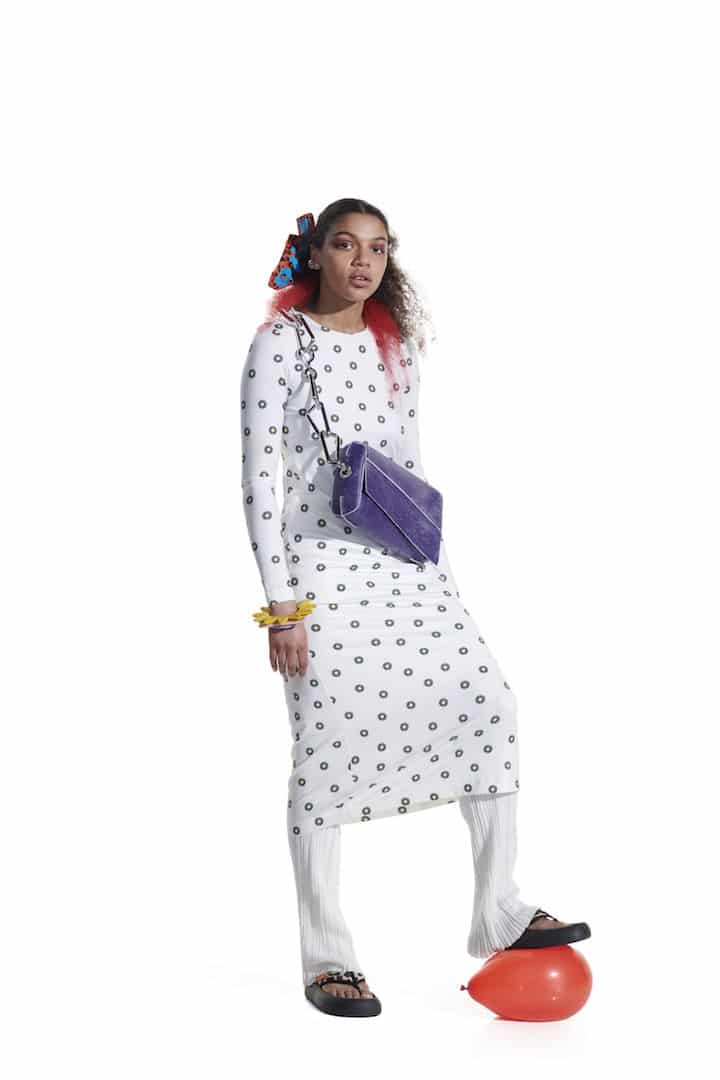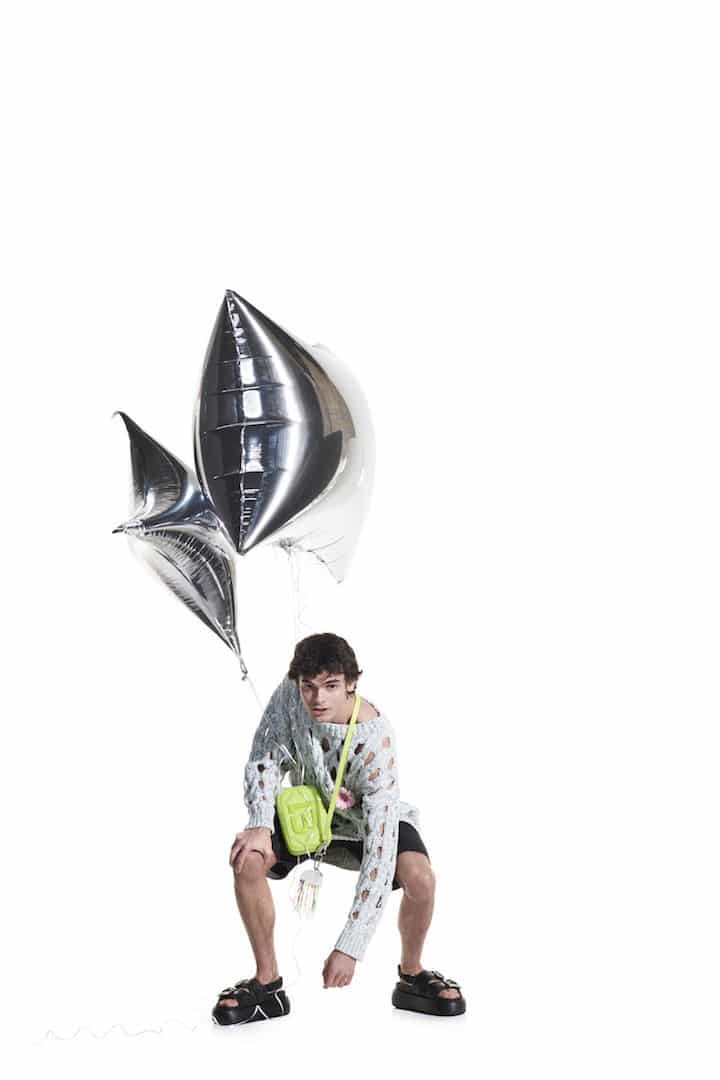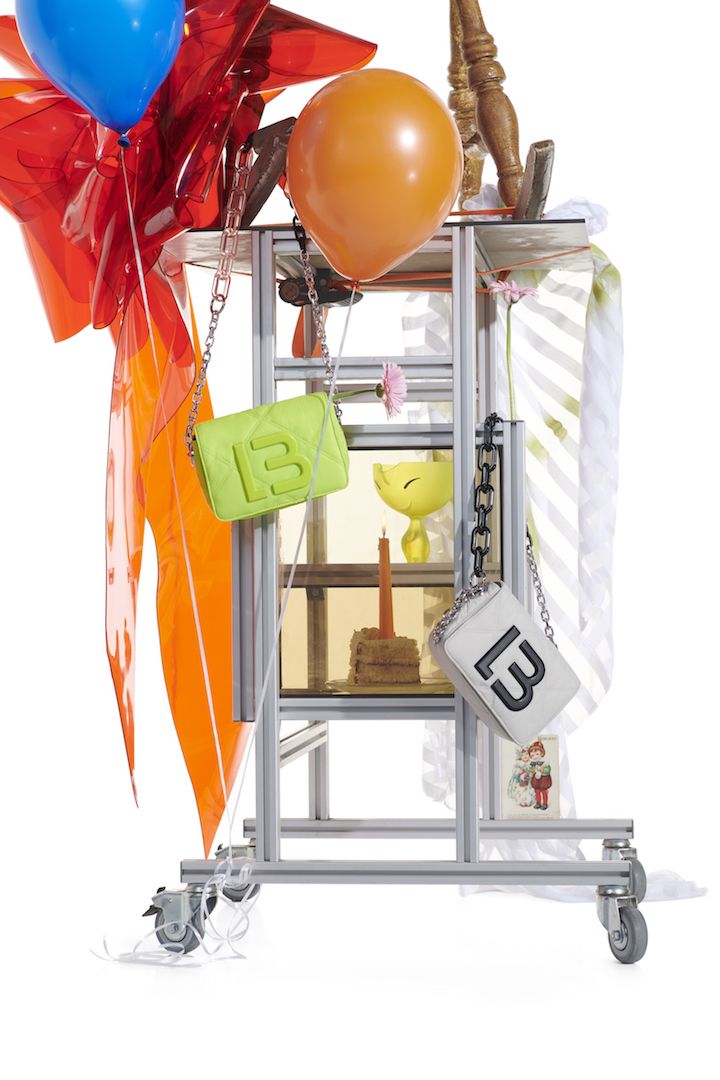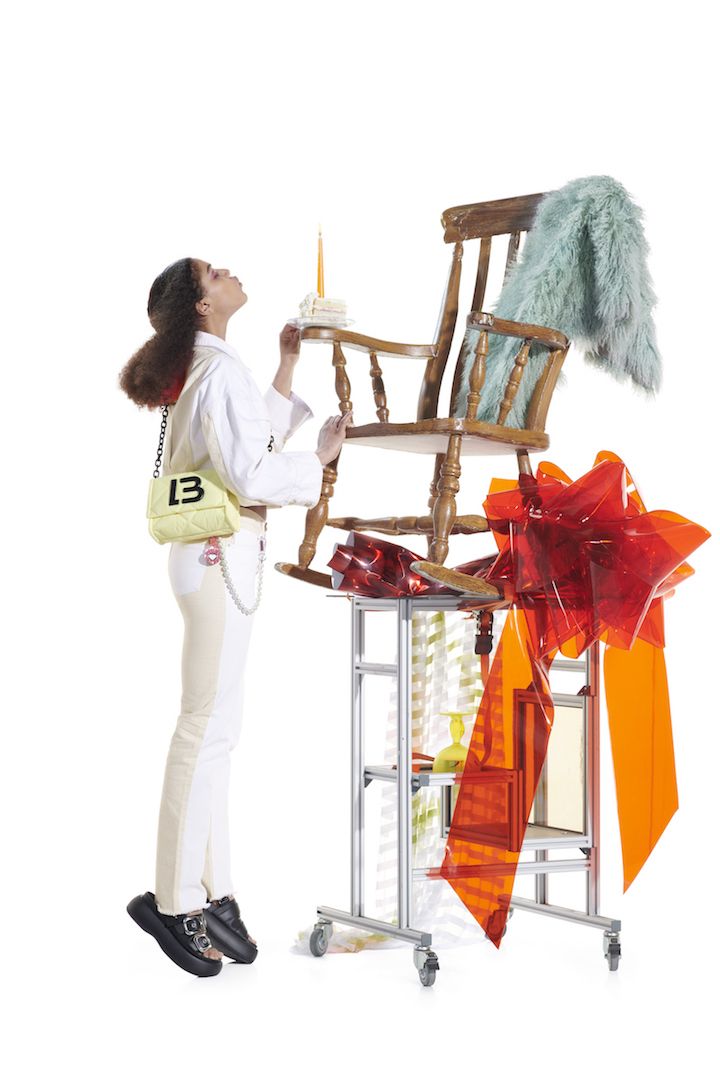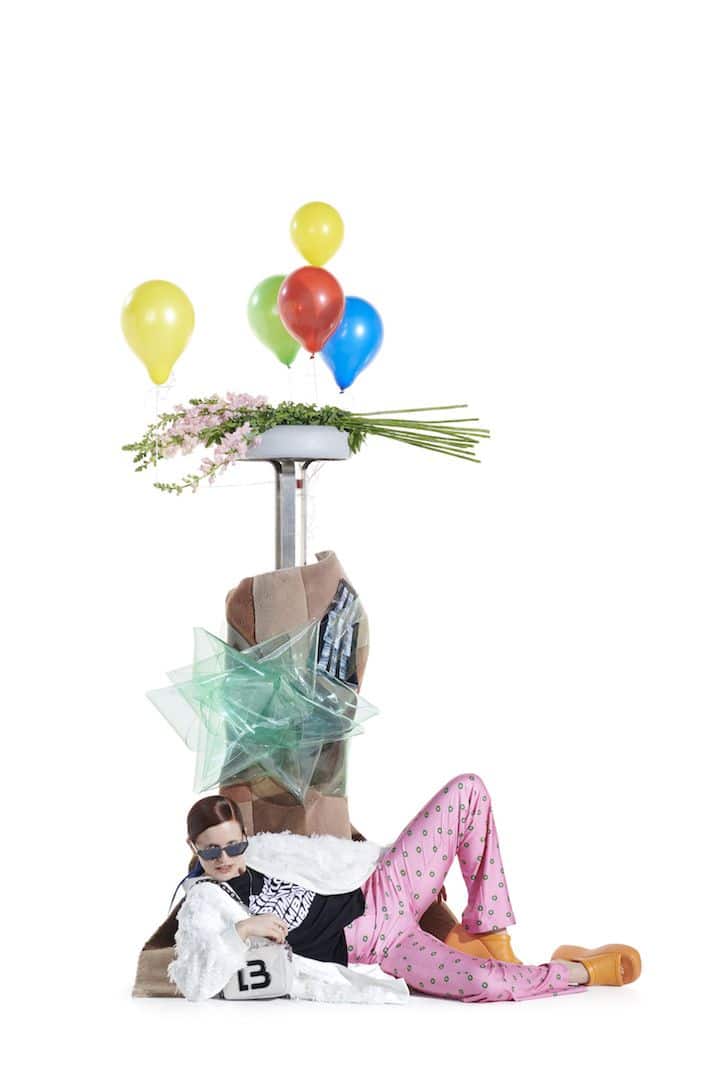 This year is special for BIMBA Y LOLA, so the party will invade every corner. So begins a month of celebrations, always looking to the future and thinking about how to keep pushing the boundaries of creativity.
Happy BIMBA to you!
Jules Moskovtchenko is a photographer based in London. He combines personal projects plus documentaries like "The Pearly Kings" with fashion campaigns and editorials for magazines like Buffalo Zine, Novembre, Office, Berlin Number or Dazed & Confused Korea.
Tom Schneider, based in Berlin, is an artist and set designer. His work focuses on creating spaces, atmospheres and scenes from the objects and decor he finds and customises. Recent projects include editorials for magazines such as Heroine, Buffalo Zine, Berlin Number, and Office.
Don't miss the latest fashion news, available on our website.