READ IN: Español
Born in the south of France, Sète, with training in Parsons NY and an impressive talent, Julien Boudet, known as Bleu Mode, is one of those photographers who has learned to capture the perfect moment in fashion. In very few, but intense, years in the fashion world, Julien aka @Bleumode has acquired clients of the stature of Highsnobiety, Hypebeast, CR Fashion Book, Document Journal, W Magazine or Elle US in addition to shooting for Thom Browne, Adidas or Uniqlo among others.
After meeting him at the Fashion Week in Milan, we talked to him about his work, past, present and future. Here are the words we have crossed with the French photographer. #mustfollow
–
Highxtar (H) – Julien Boudet Aka @Bleumode, why did you decide to use that name?
Julien – Long story short, I was born and raised by the Mediterranean Sea, in a town called Sète. Therefore "bleu" obviously comes from there, which has always been a huge inspiration for me. "Mode" means fashion in French, I guess I don't need to explain why I chose to use this term either hahaha. Basically Bleu Mode represents my own take on fashion and photography. 
H – What should we wear so that your camera is fixed on us?
Julien – Just wear whatever you wear on a daily basis, and if I like it I will shoot it. I like when people stay true to themselves, not trying to dress up for others or pretend to be someone else just because it's fashion week. People will know you're playing a role anyway, it's too obvious. If you have a cool style even if it's very basic and simple I will still shoot it, at least for myself if not for my clients.
H – When you make streetstyle for big media such as Highsnobiety… What it's more important the person who wears the look or the look that the person wears?
Julien – When I shoot for these big platforms, it's the same thing than if I were shooting for myself; it's always about the look, not about the person wearing it. I am not a paparazzi (thanks God), so I look for cool styles/people when I shoot, regardless of what they do/who they are.
H – You go through all the fashion weeks that you can… From your point of view… What are the biggest changes that you have observed in the fashion system in recent years?
Julien –To be honest, I haven't been around for that long (only 4-5 years) but I would say the rise of streetwear is really impressive. Back in 2013 the market wasn't that big, and just by looking at what Off White became in just about 4 years now (I was at the very first Off White show in a small gallery in Paris), it tells you a lot about this phenomenon. Streetwear is everywhere now and is such an important market that luxury houses like LV need them to reach the youth… Super fascinating, who would have thought that just 10 years ago?
H – Behind @Bleumode is Julien. Do you think he would be photographed by Bleu Mode?
Julien – Obviously.  Good question though.
H – What do you not like when you are going to photograph streetstyles?
Julien – The crowd in front of the shows. It is super annoying and make this job way more difficult when it could be super simple and pleasant.
H – Lately there are a lot of young people who buy Contax and already think they are streetstyle photographers… As a professional… What advice would you give to all these new photographers? and ¿What do you think is better analogic or digital – ongoing debate-?
Julien – I would tell them that they are free to try and do whatever they like to do…We all need to start from somewhere right? It doesn't bother me if they want to become street photographers or whatever, yet it becomes a bit tricky when they try to steal your jobs asking for less money/working for free. But at the end of the day we're all freelancers and we all have to protect our territory – it's the jungle out there, only the strong (or talented in that case) survive.
As for the analog or digital debate, I would say try both and pick one. Personally I shoot digital for street style but mostly analog for other jobs.
H – What is a fashion week day like at work?
Julien – Short nights, long days, a lot (too many) of images taken, a lot (too many?) short conversations, a lot of fashionistas, a lot of coffee, and a lot of fun for the most part.
H – You have studied photography at Parsons NY… What is more importance in your work, education or talent?
Julien – The most important in my work is practice and education, but mostly practice. I am going to insert a quote from Jacques Brel here: "le talent ca n'existe pas; le talent c'est avoir l'envie de faire quelque chose."
H – Do you think that Blue Mode will always be doing streetstyle or do you think that in the future it will leave the rhythm of Fashion Week to start enjoying a slower and more conceptual photography?
Julien – Yes definitely. I already took that direction these past two years (slowly but surely) and I am going to push more and more throughout these upcoming years. Street style was just the first step of my career, just like the foundation year at university for instance.
H – Of the current designers… Which are the ones that we may lack in your wardrobe?
Julien – My favorites are Raf Simons, Dries Van Noten, Haider Ackermann, vintage Lacoste… This is what I wear most of the time.
H – Of all your streetstyle photos… Which would you highlight?
Julien – It is a bit difficult to pick right now, I don't have time to go thru all my pics but among the ones I took last year maybe these: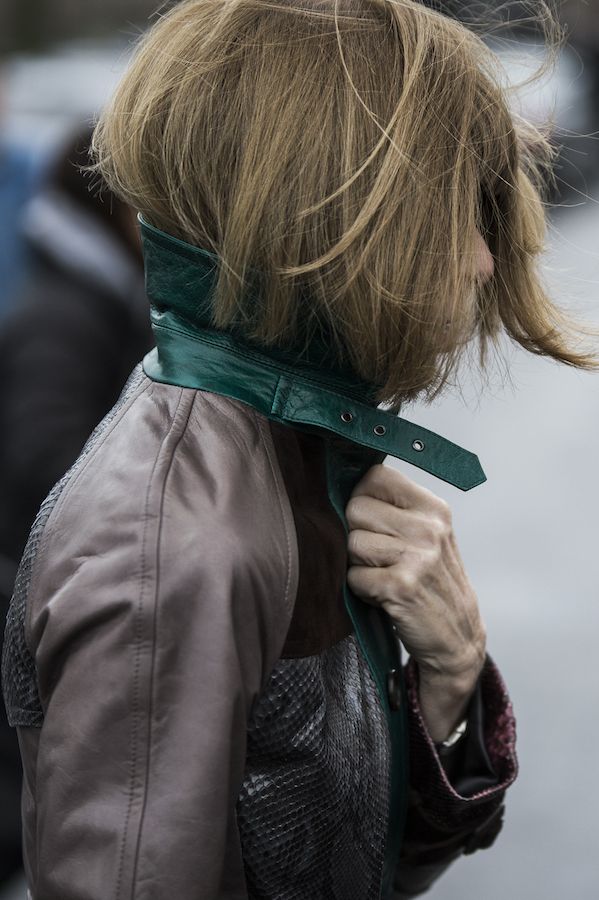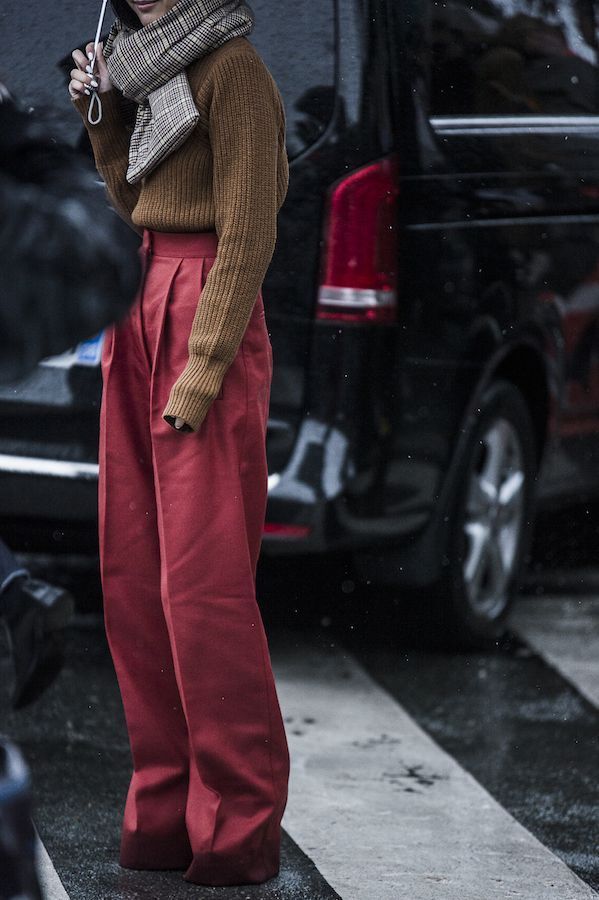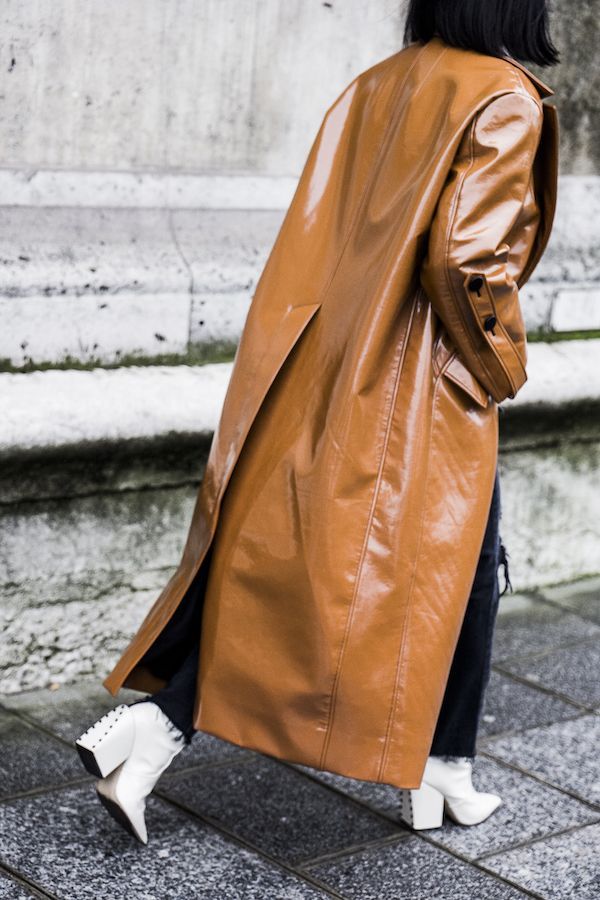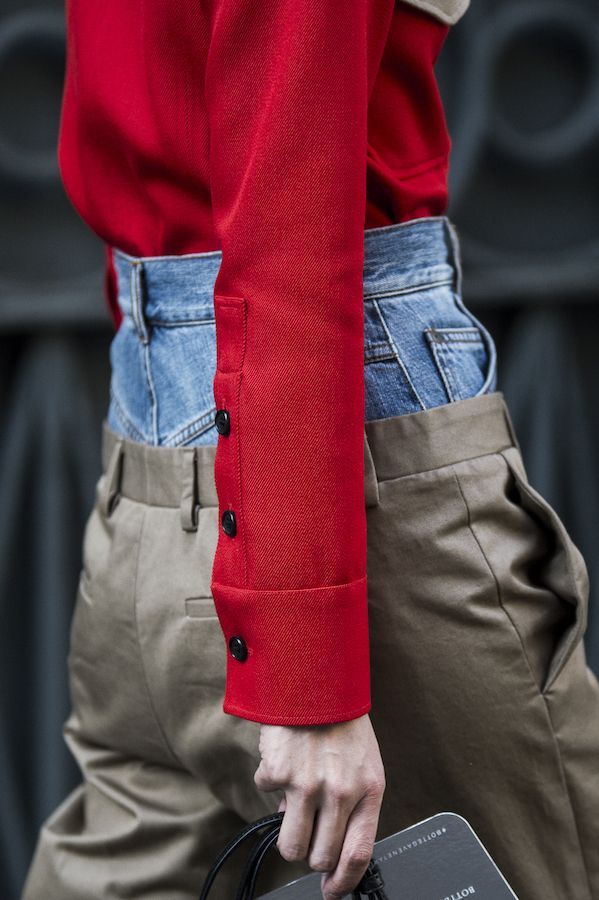 H – Finally… What are you currently working on? What short-term projects can we expect from @Bleumode?
Julien – A sneaker collaboration releasing late March, my first solo show this summer, a new book in June…. Lots of things happening this year, and hopefully many more to come after that! 
–
web: www.bleumode.com | instagram: @Bleumode