READ IN: Español
Telfar Clemens has anticipated to his followers the gift for this Christmas. It is the campaign of the new collaboration Telfar x UGG where the designer exhibits his figure dressed as Santa Claus. This makes the official launch earlier than we expected.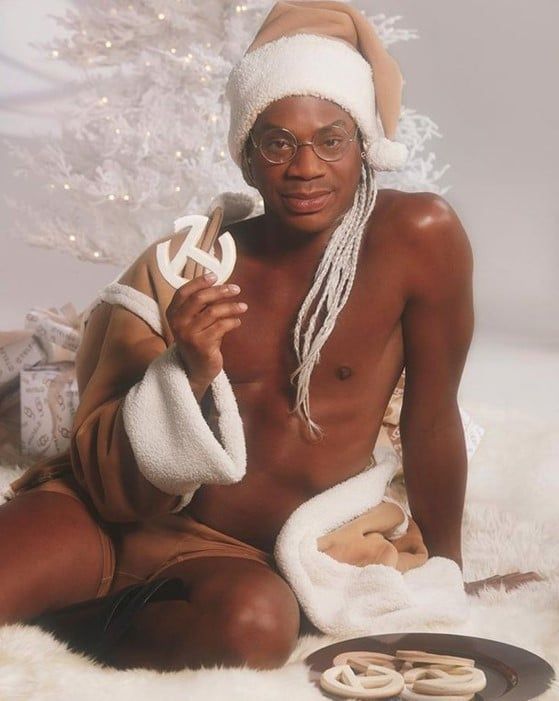 Telfar Clemens announces through his Instagram (@telfarglobal) account the launch date of his new collaboration with UGG. In the publication you can see the designer "dressed" by Santa Claus and accompanied by a series of sweets. "UGG x TELFAR shopping bag resale this monday, November 30th at 9AM EST, for 24 hours only!!",  you can read it together with the photo.
Today, Telfar has updated the publication and finally revealed the design of the Tote. Made of classic suede with a sheepskin trim, the design is shown following the icon pattern of the firm. Click here for more information and to see photos of the collection.