READ IN: Español
The designer Telfar Clemens has broken with the classic catwalk on the NYFW, transforming the exhibition of his collection FW19 into a simple element of the show.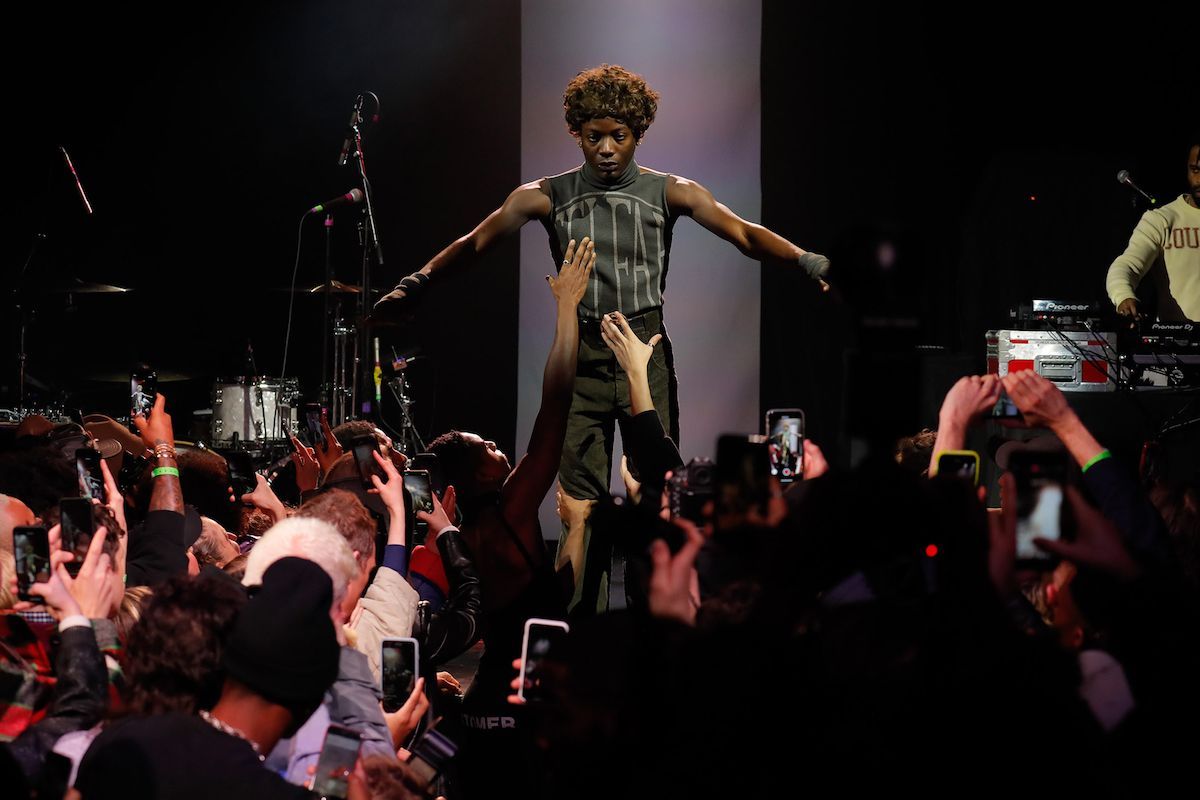 The catwalks are sometimes more the scene of a show than a simple catwalk to show certain trends. Telfar has raised this idea to the maximum degree and has turned the parade of his collection FW19 into the NYFW in a concert.
For the program, titled Country, Telfar Clemens teamed up with the playwright Jeremy Harris and together they developed the idea of​​a fashion parade that would work more as a performance than as a catwalk to show the garments of the collection. The show was made up of dancers, singers, a punk band and a rapper who were welcoming the models when they were thrown into the crowd. Jeremy Harris also participated proclaiming a manifesto on the ideals and the habitants of the country of Telfar.
The public had to find a space in the crowd to see the garments as people try to have the best place in a concert. While in the environment there was a prodigious chaos, music played blues, rap and R&B in the background. The models were practicing crowdsurfing instead of finishing the complete catwalk, so you had to be very fast to see the key pieces of the collection.
Telfar Clemens FW19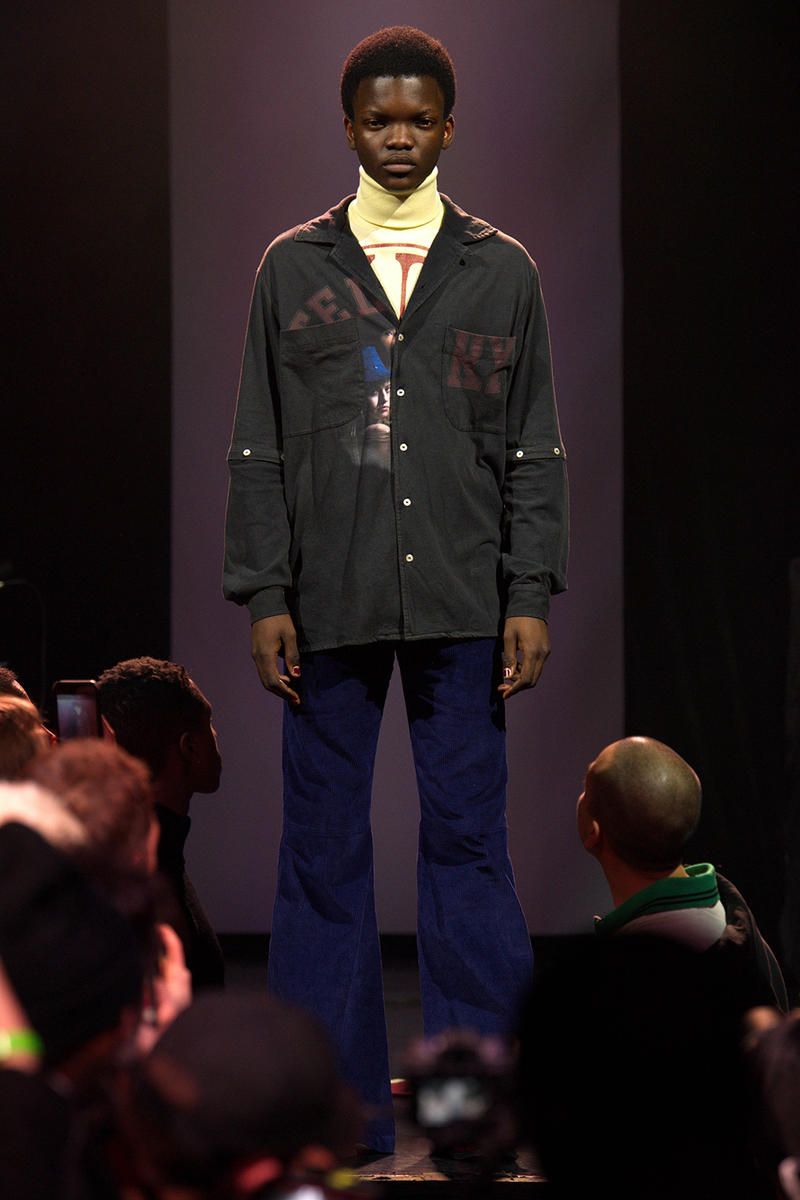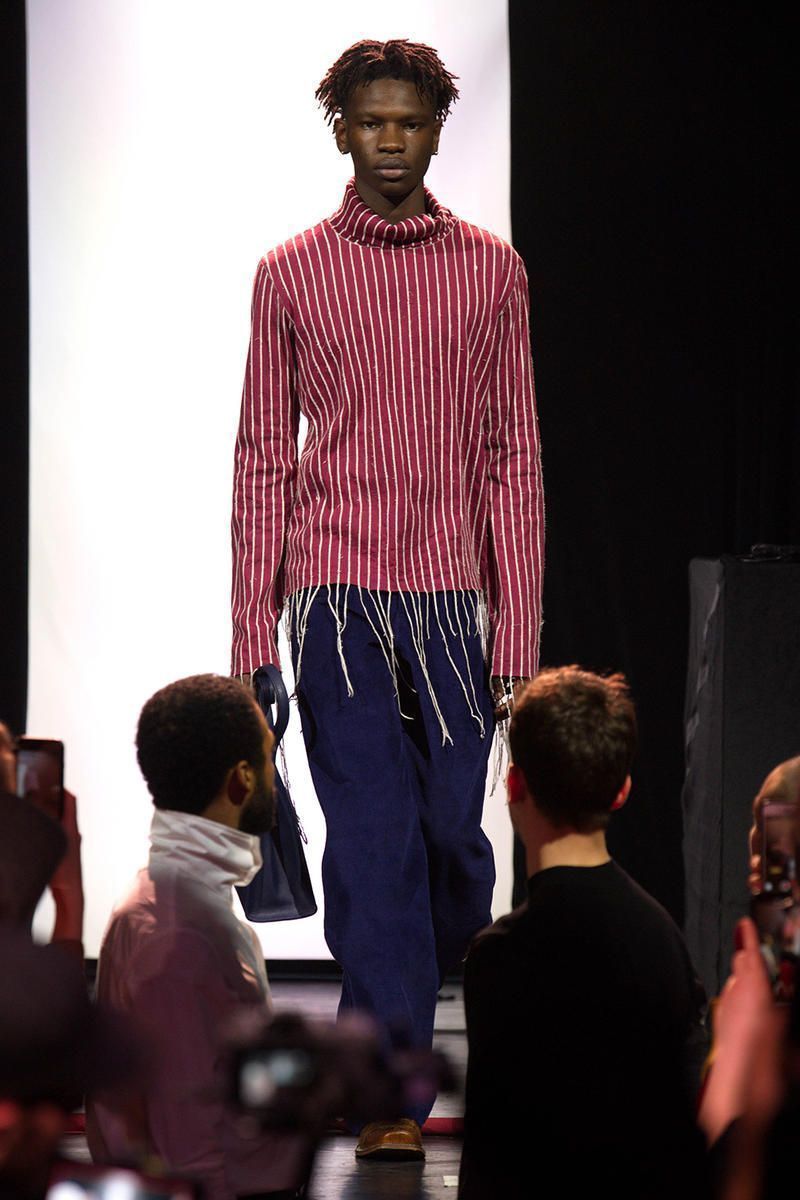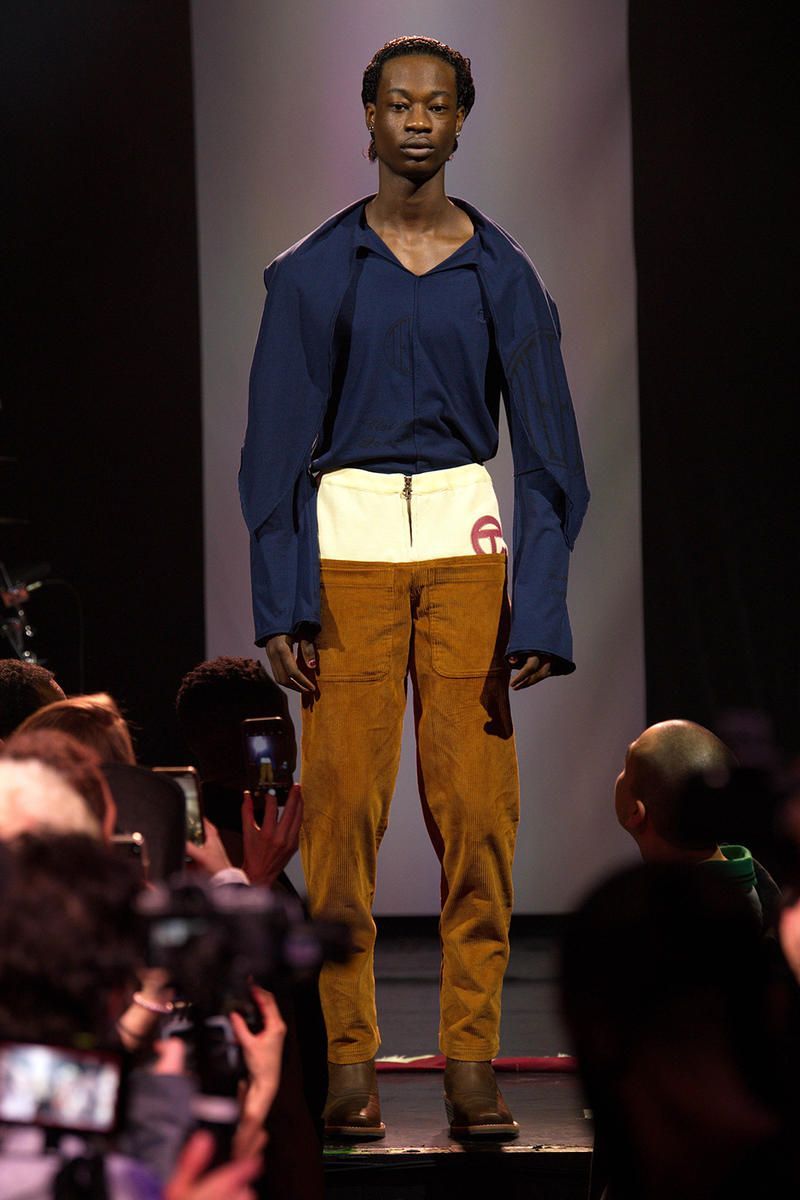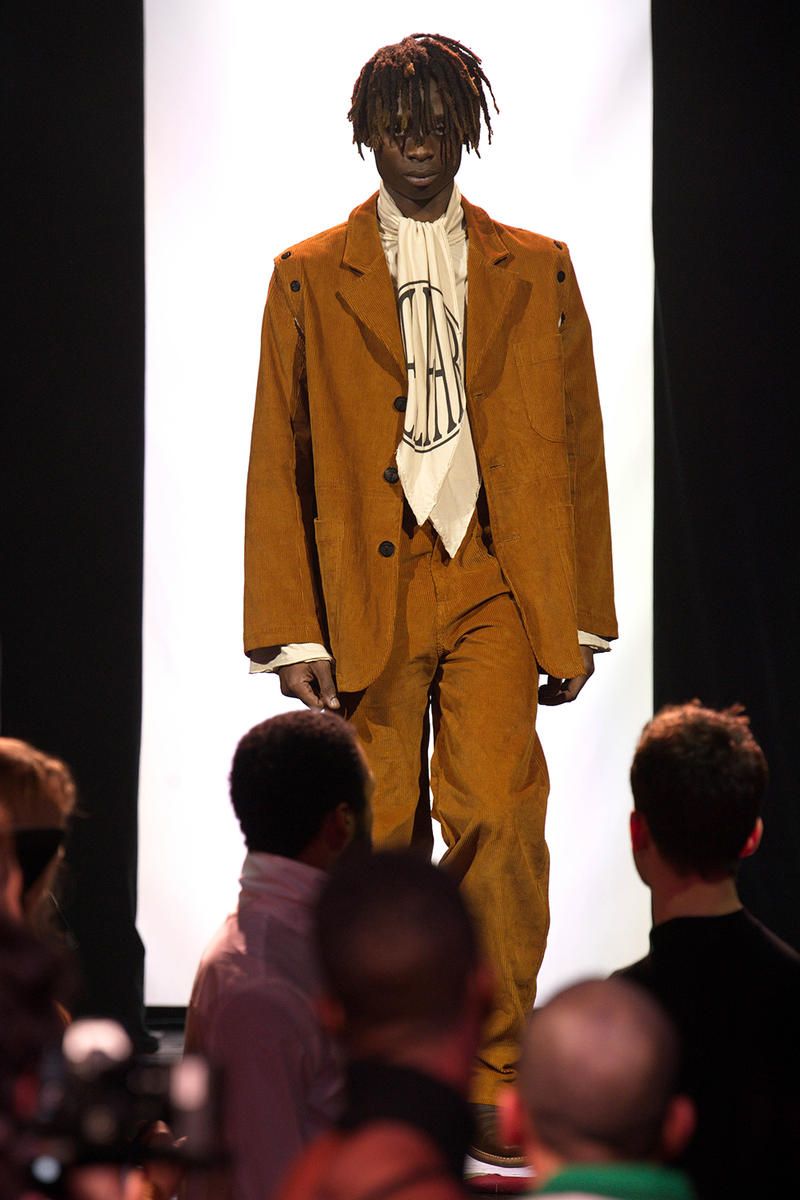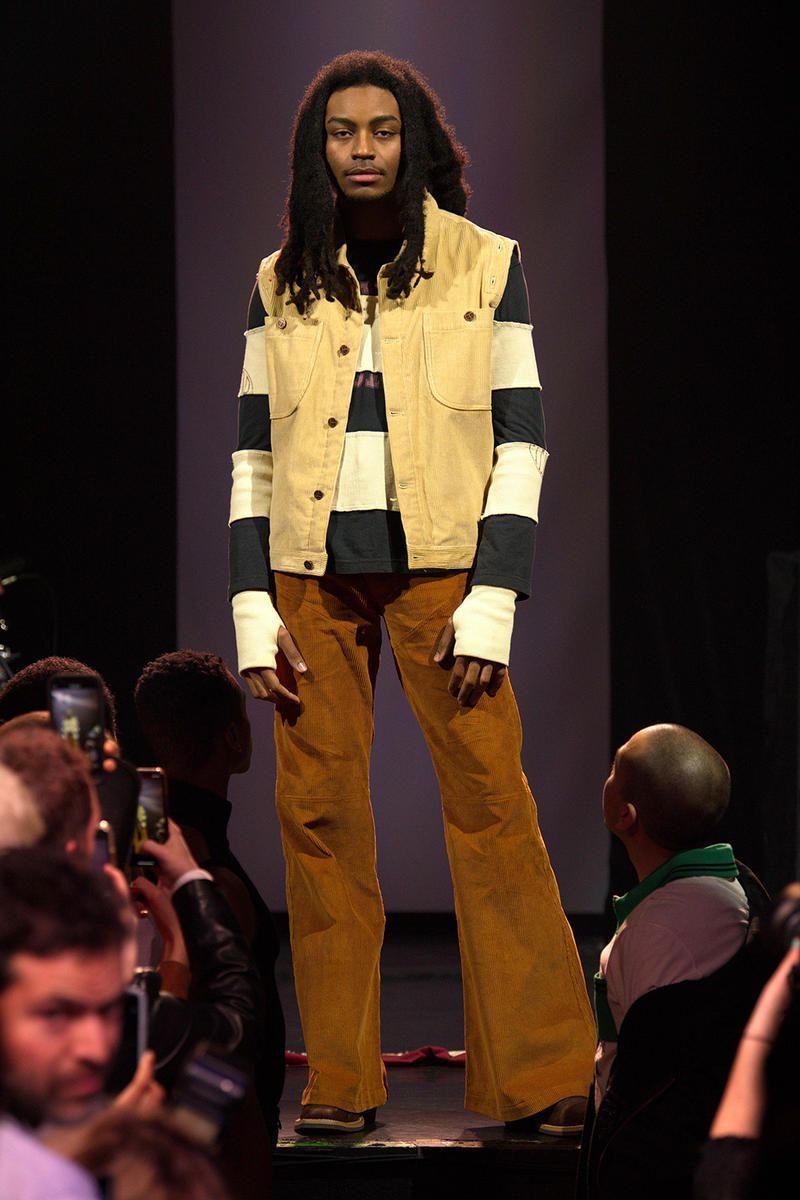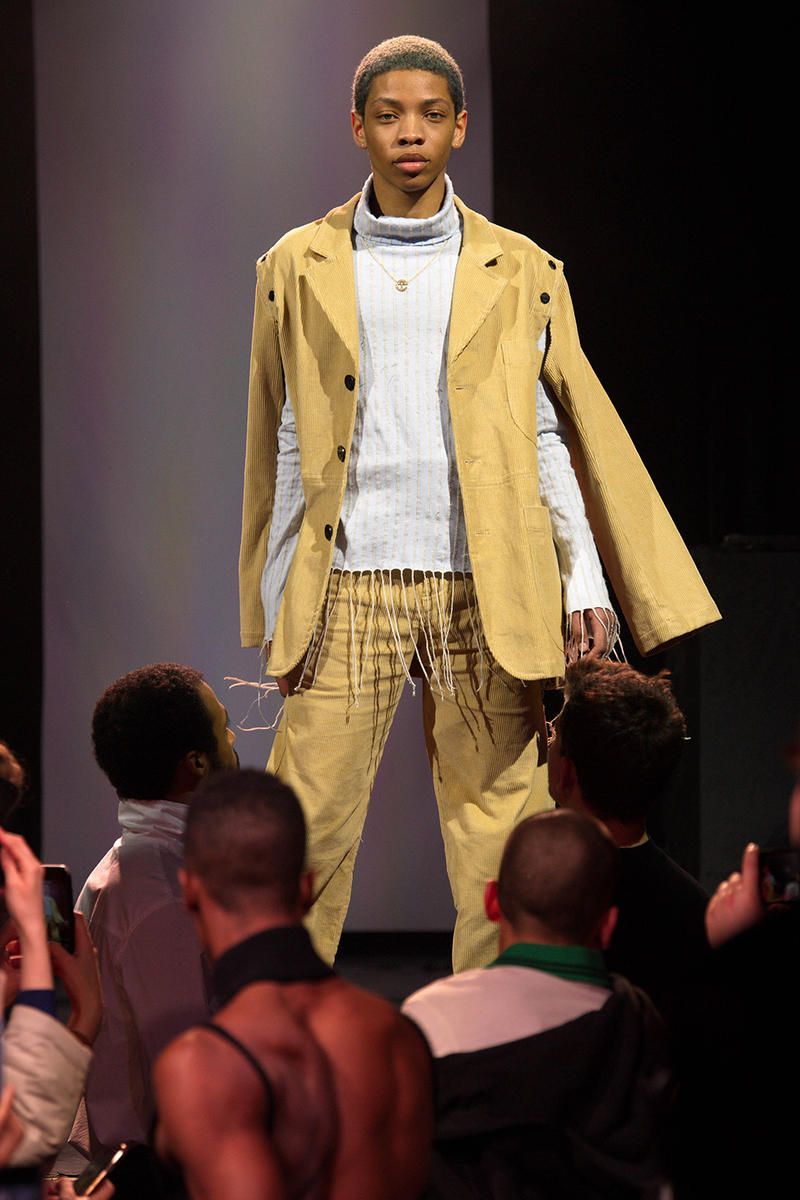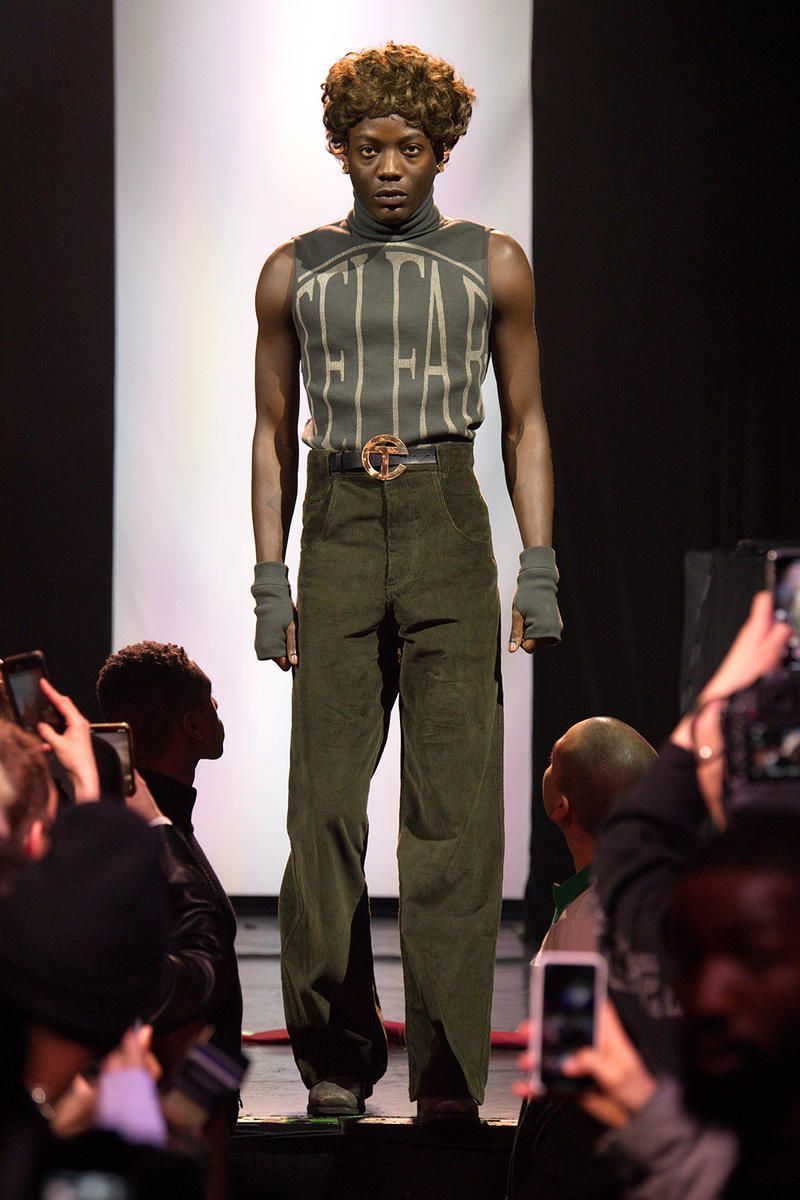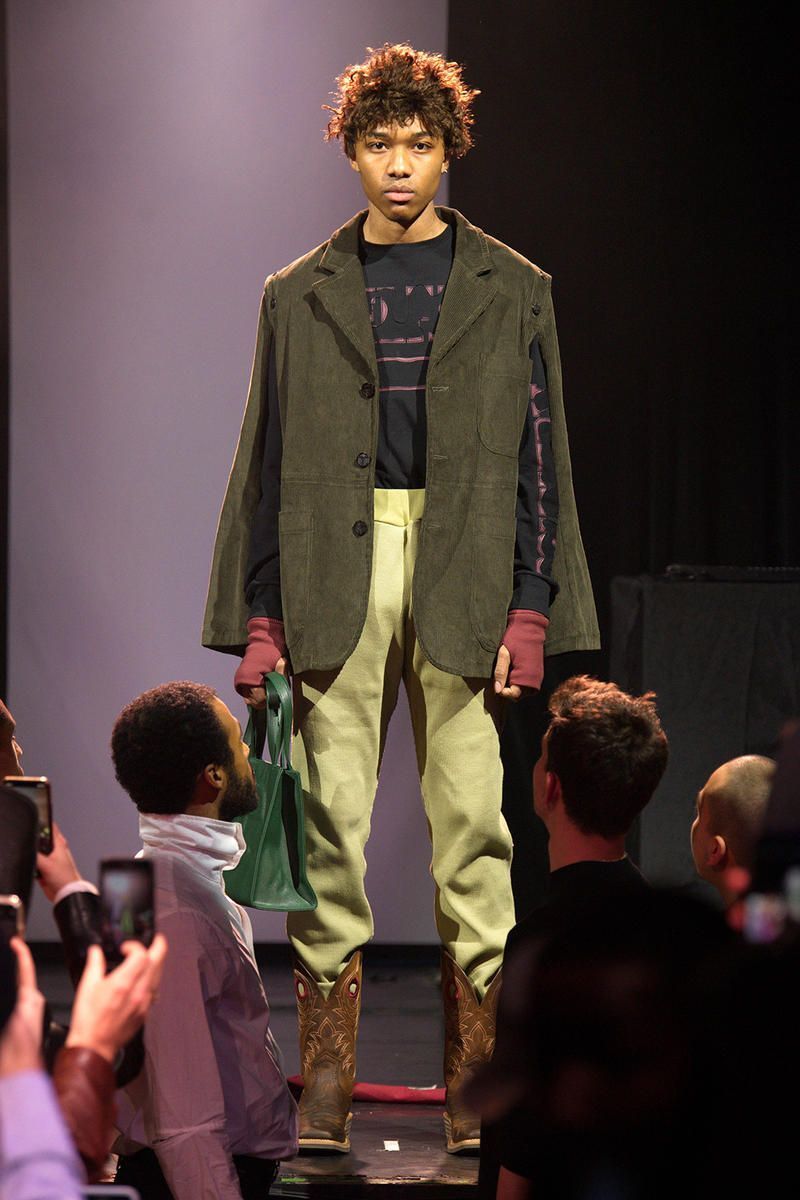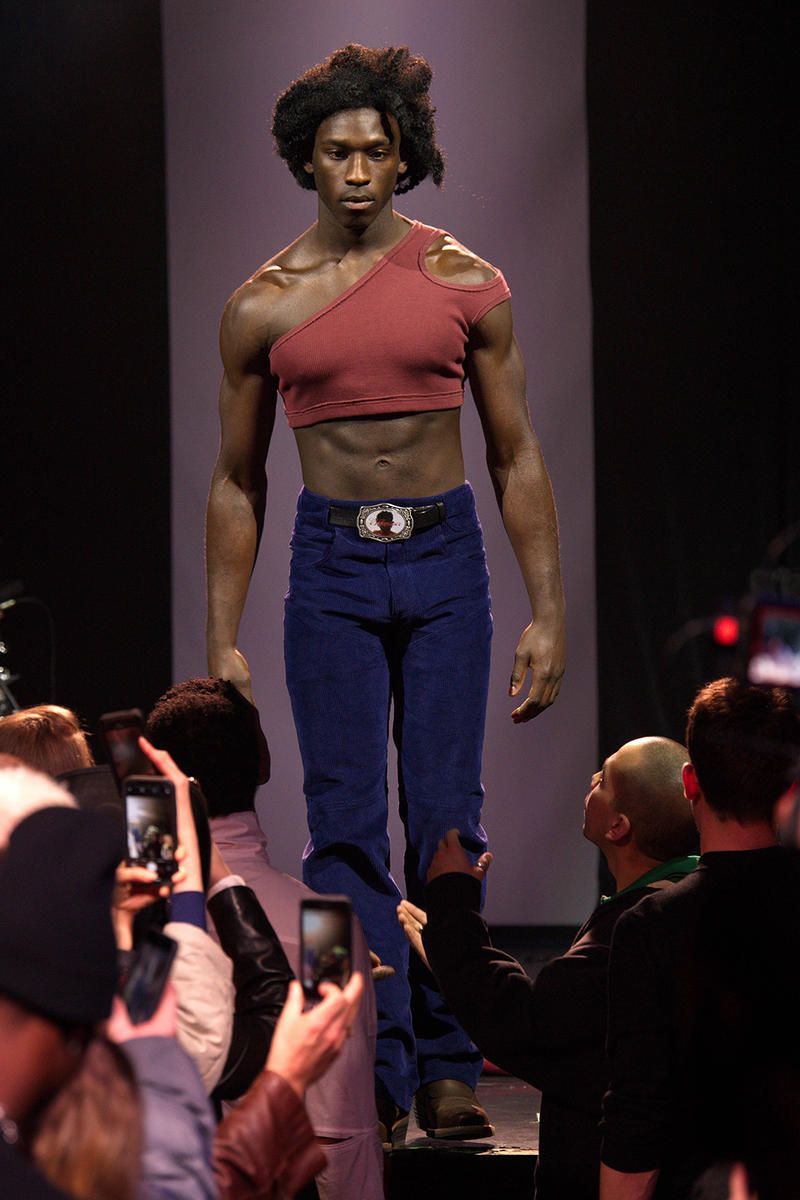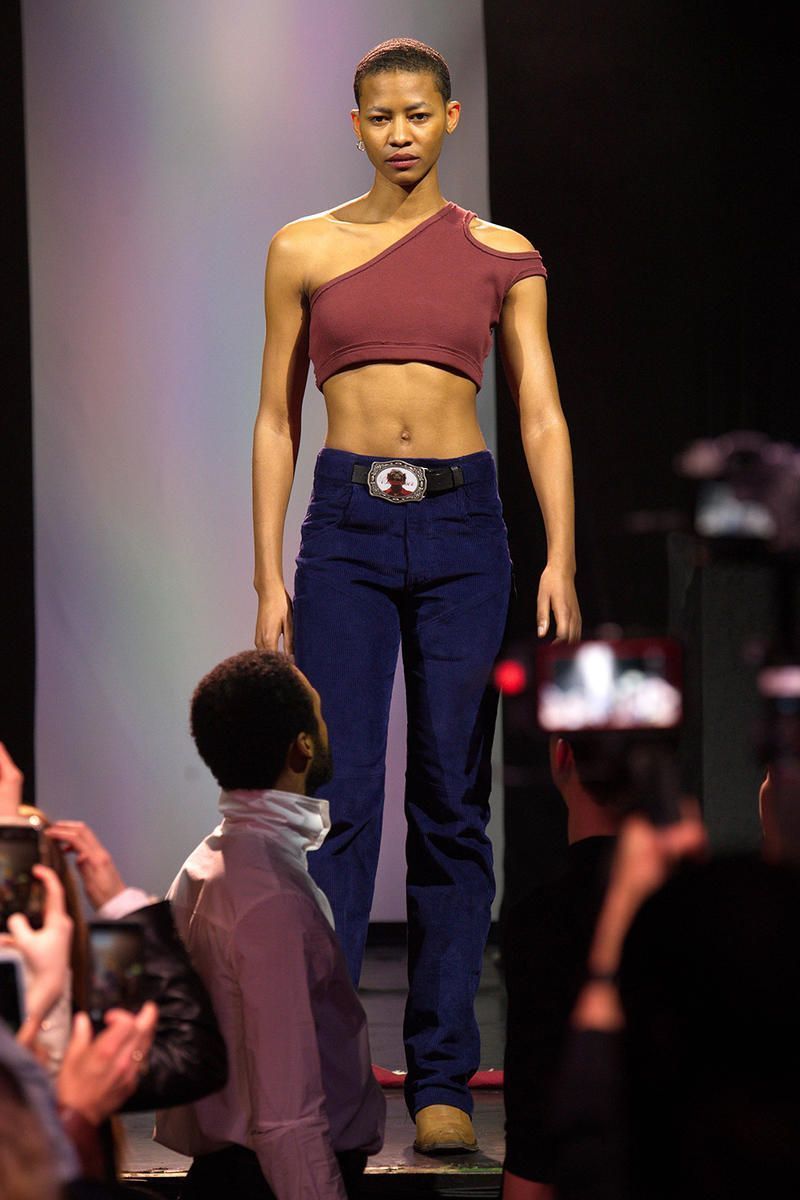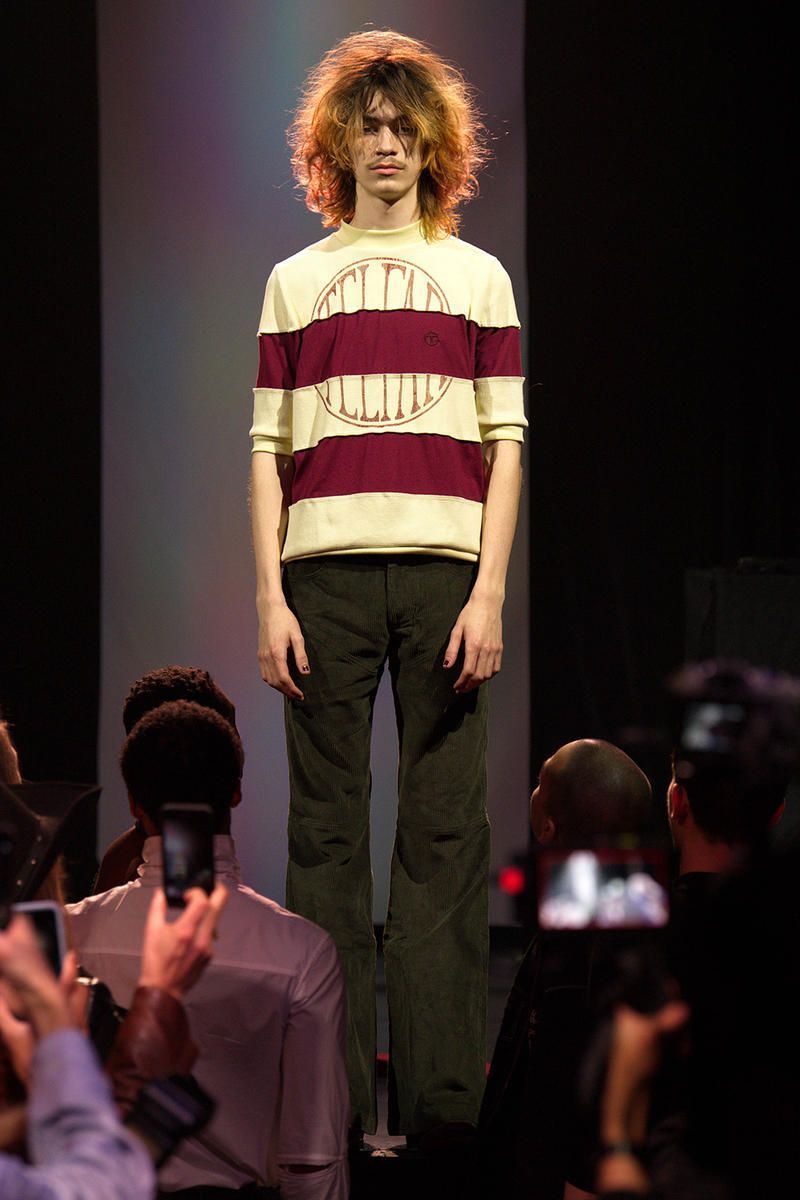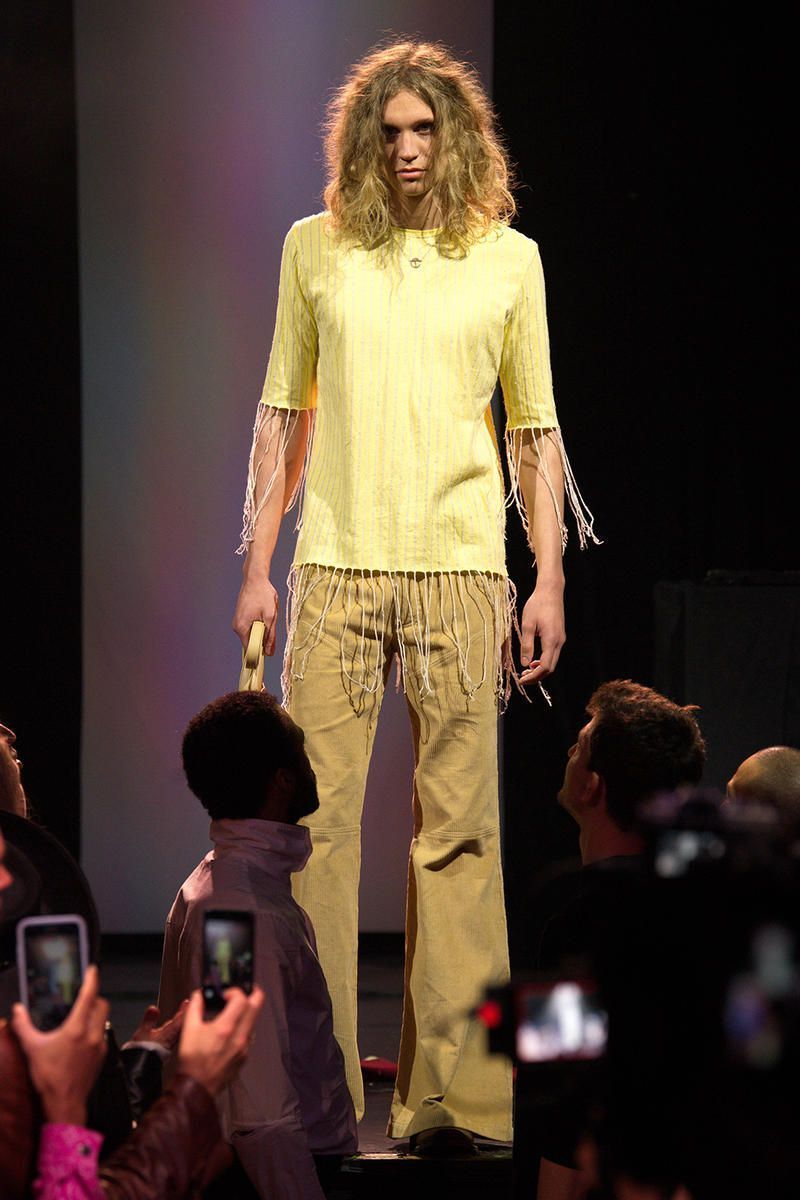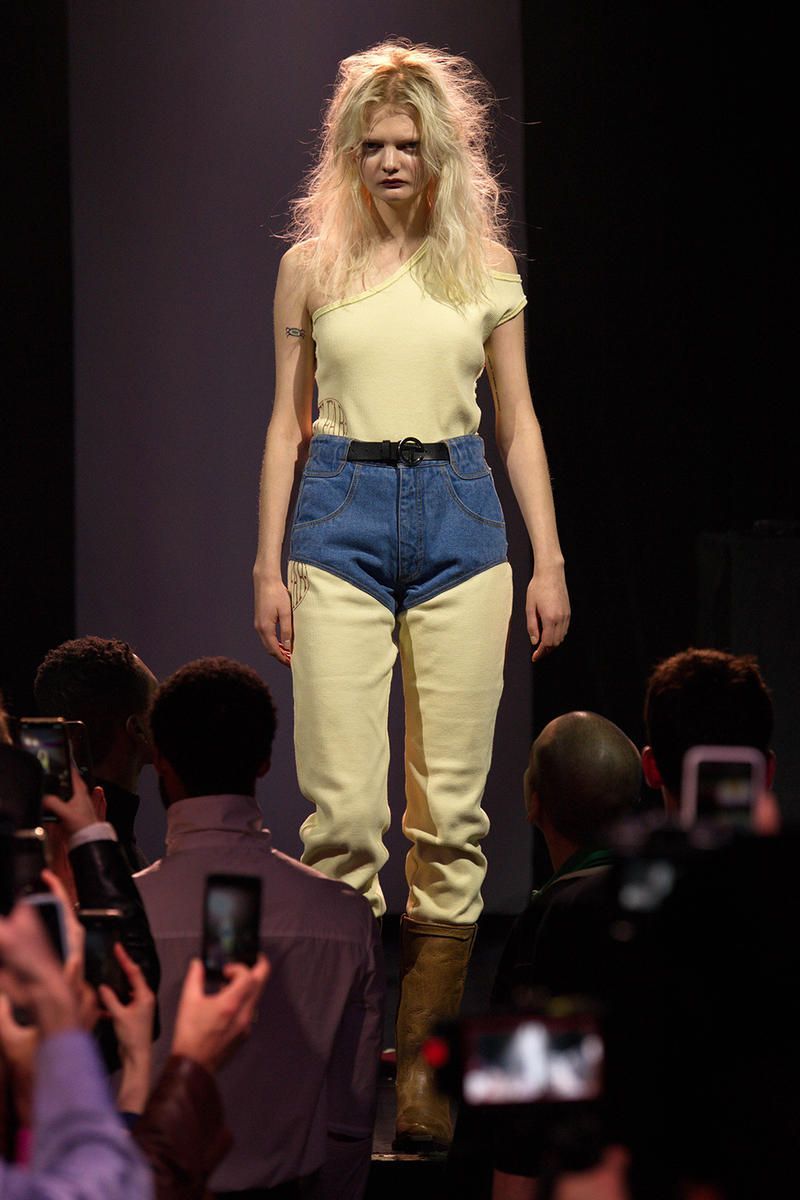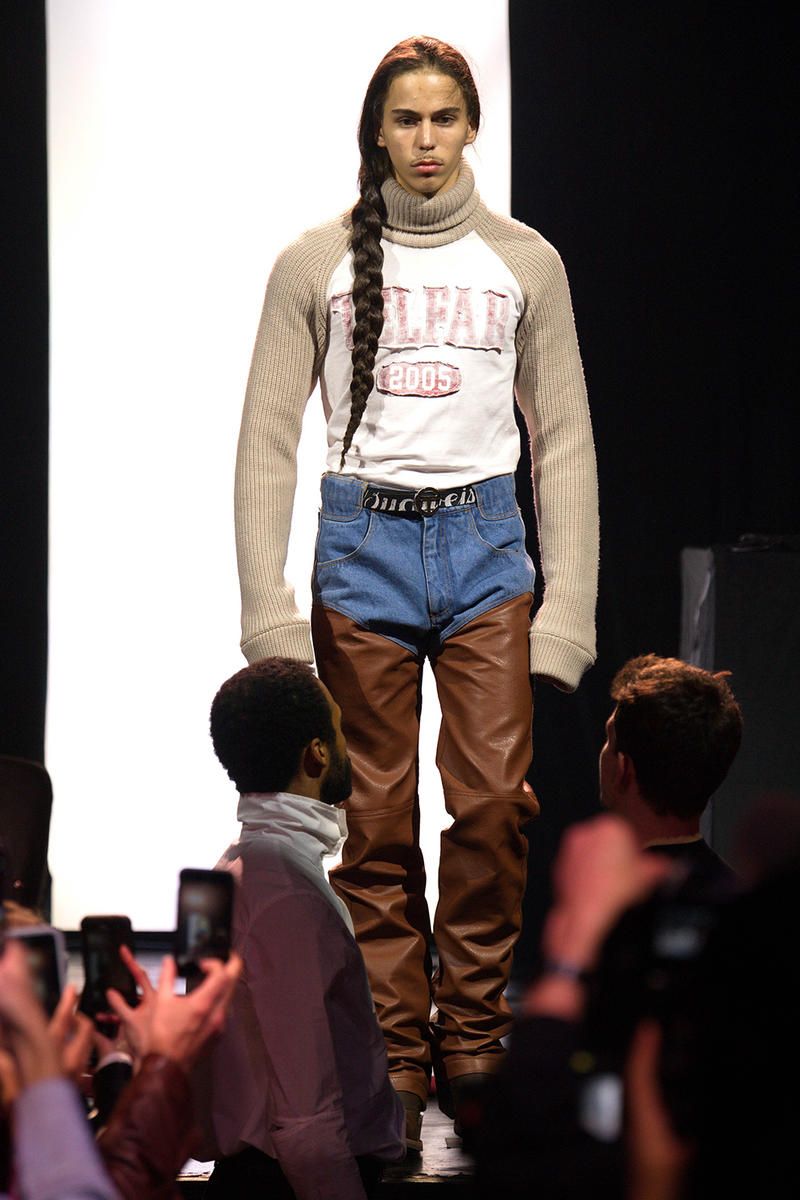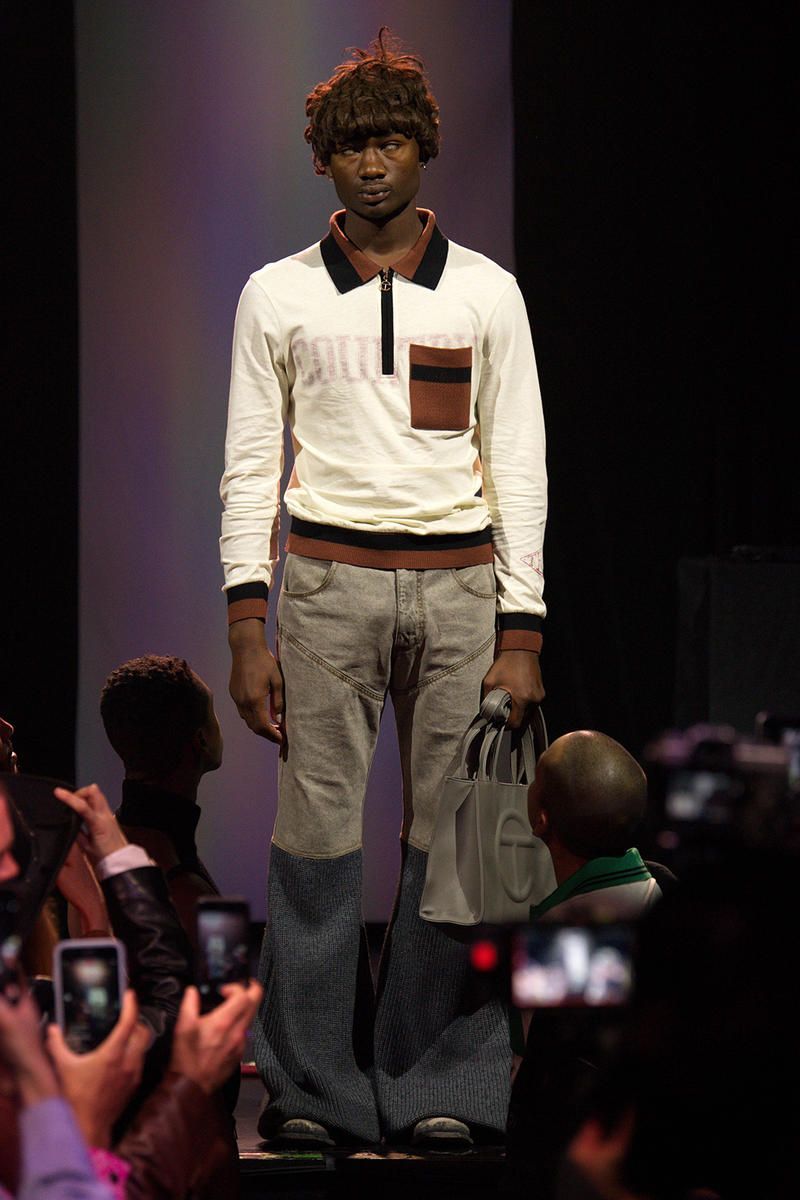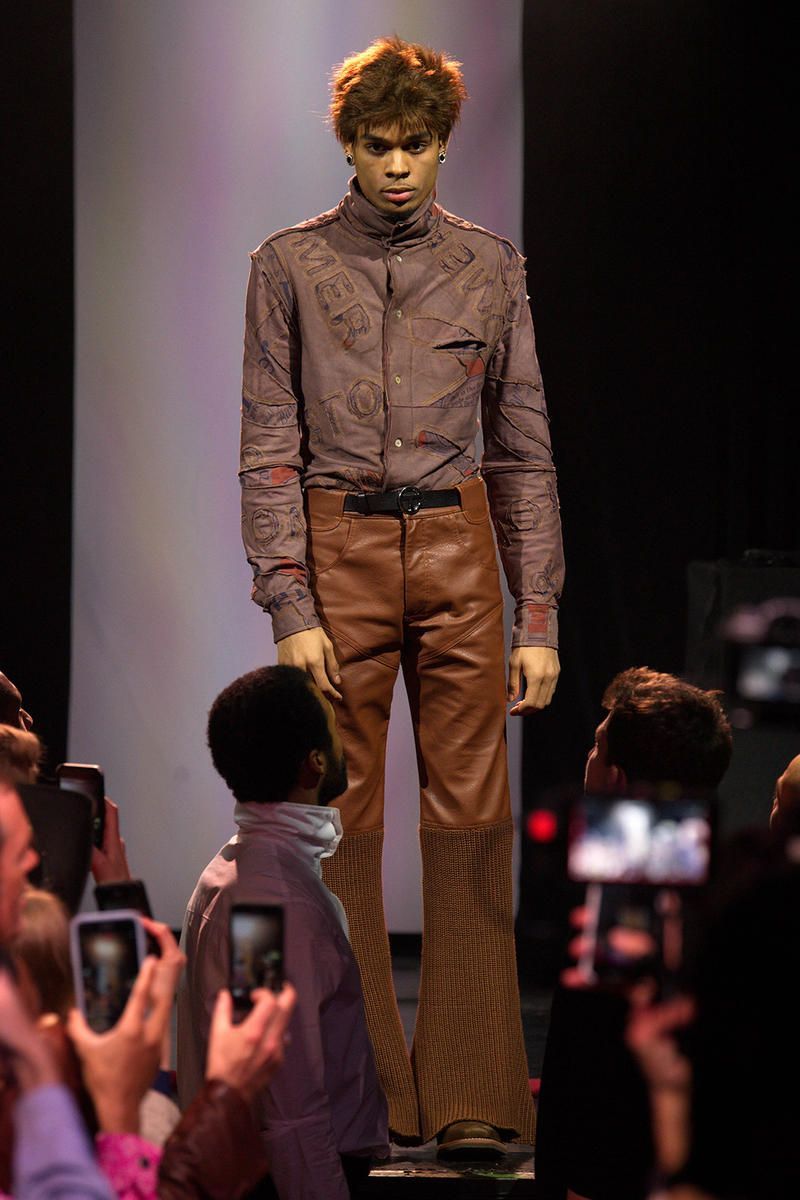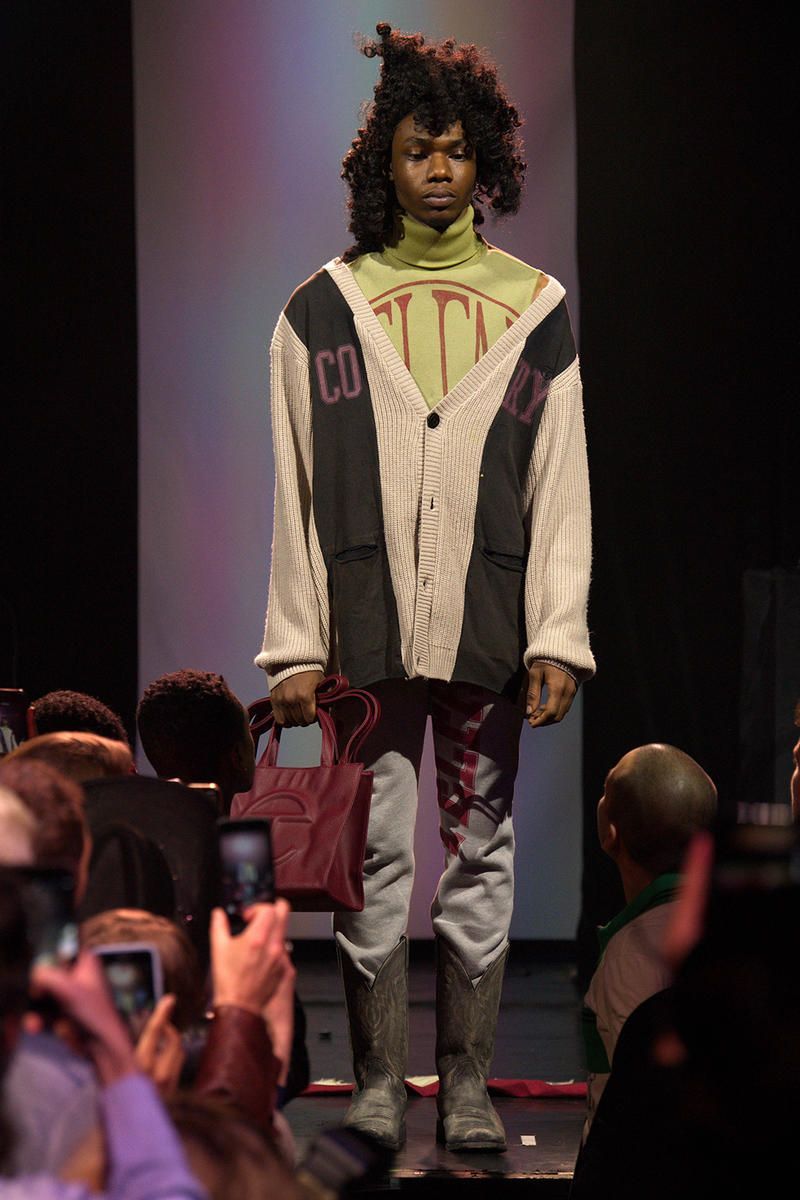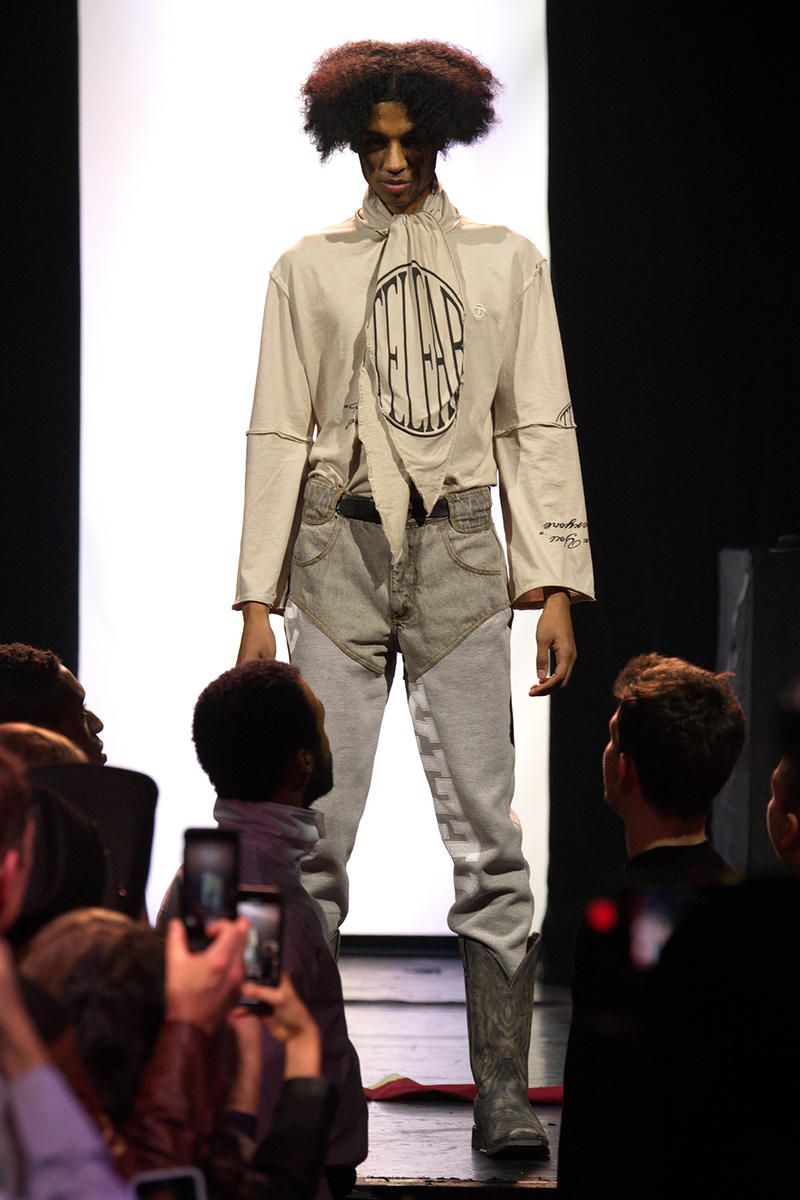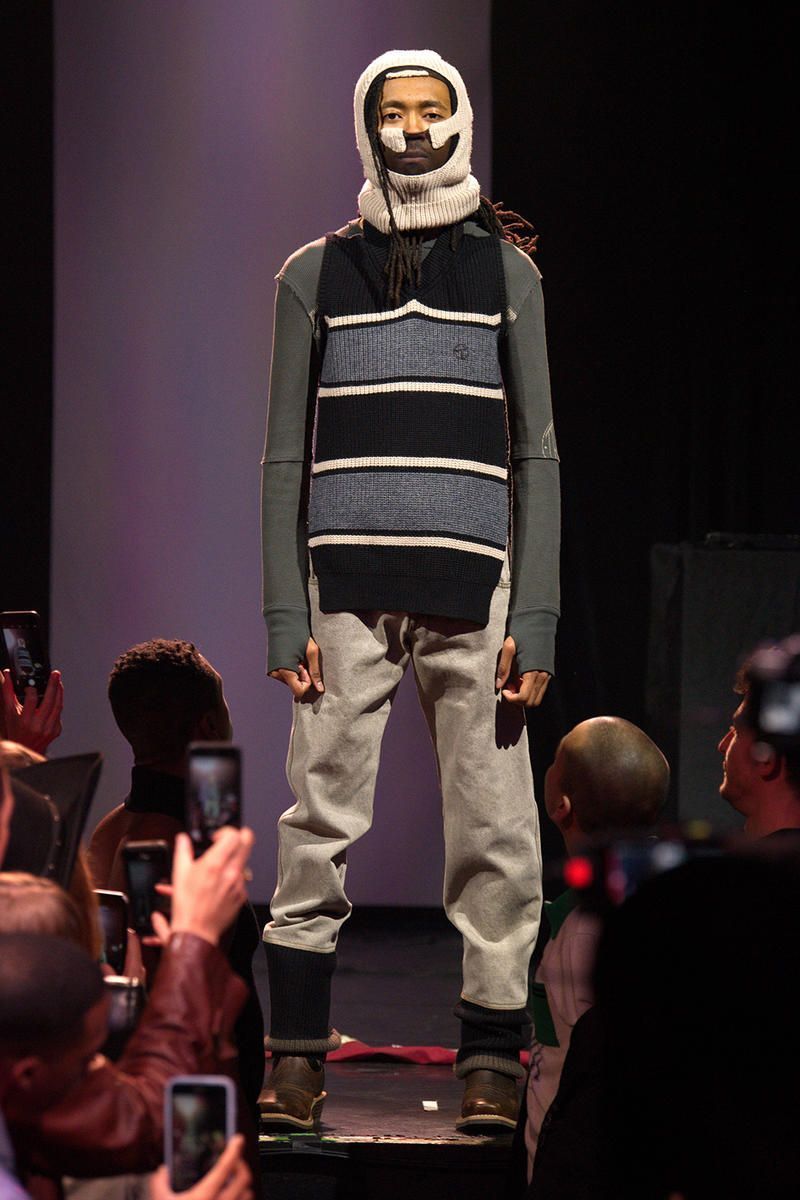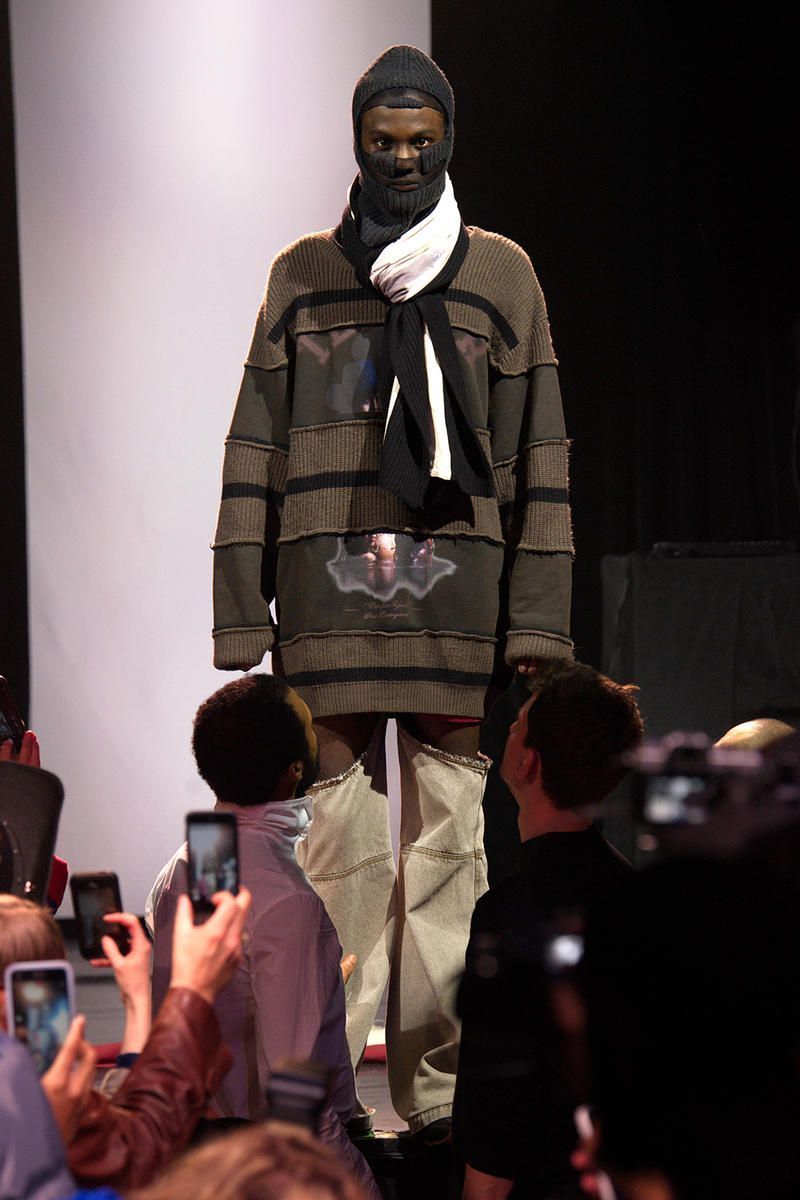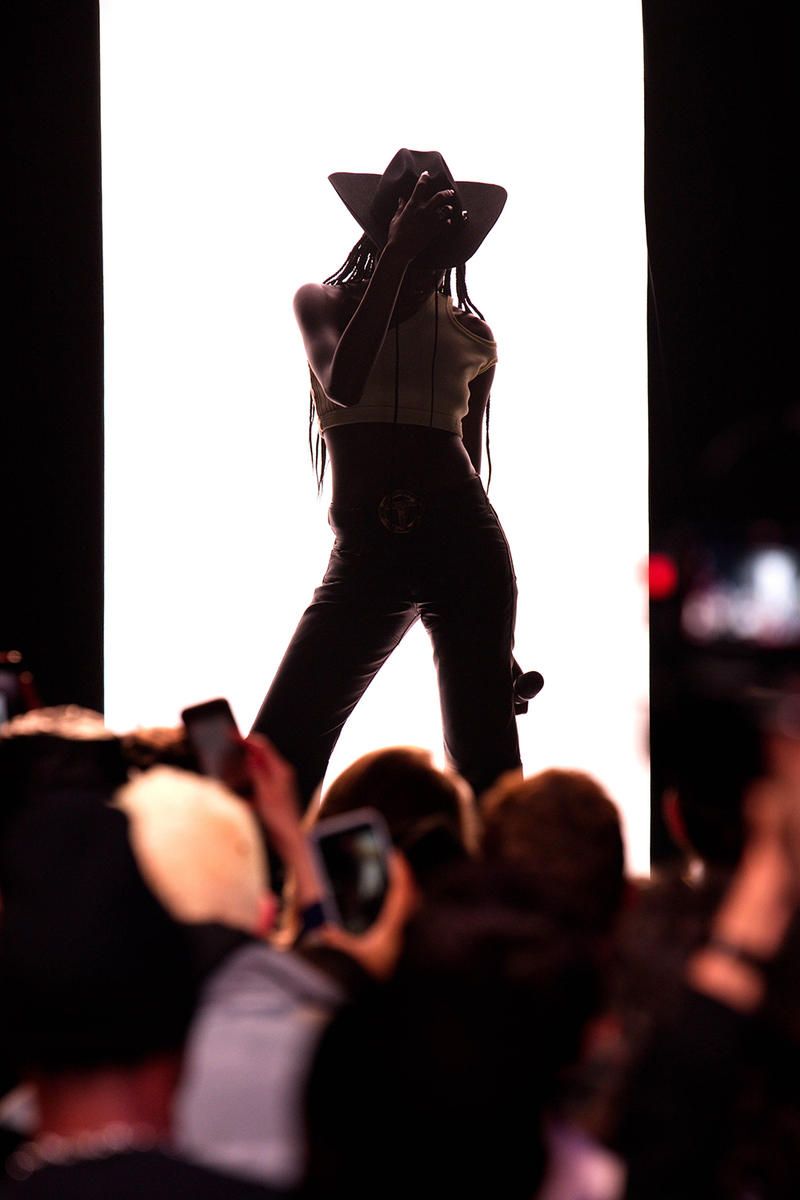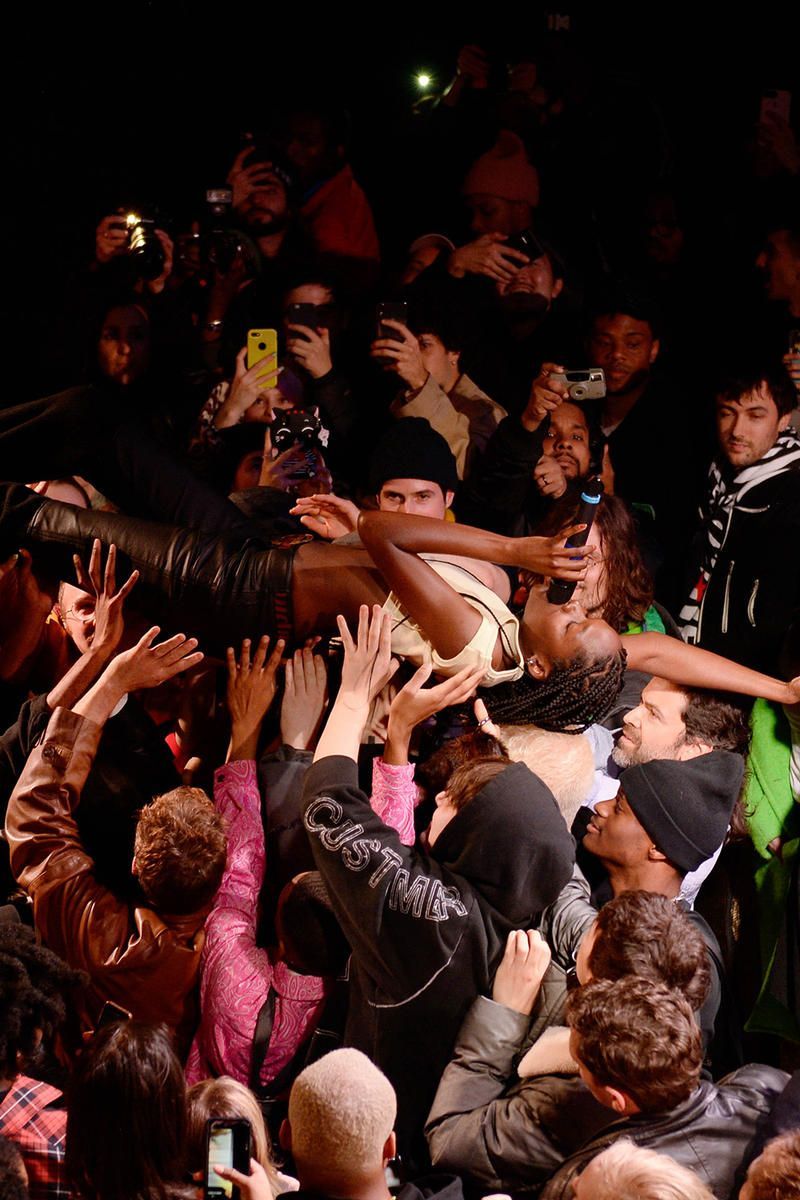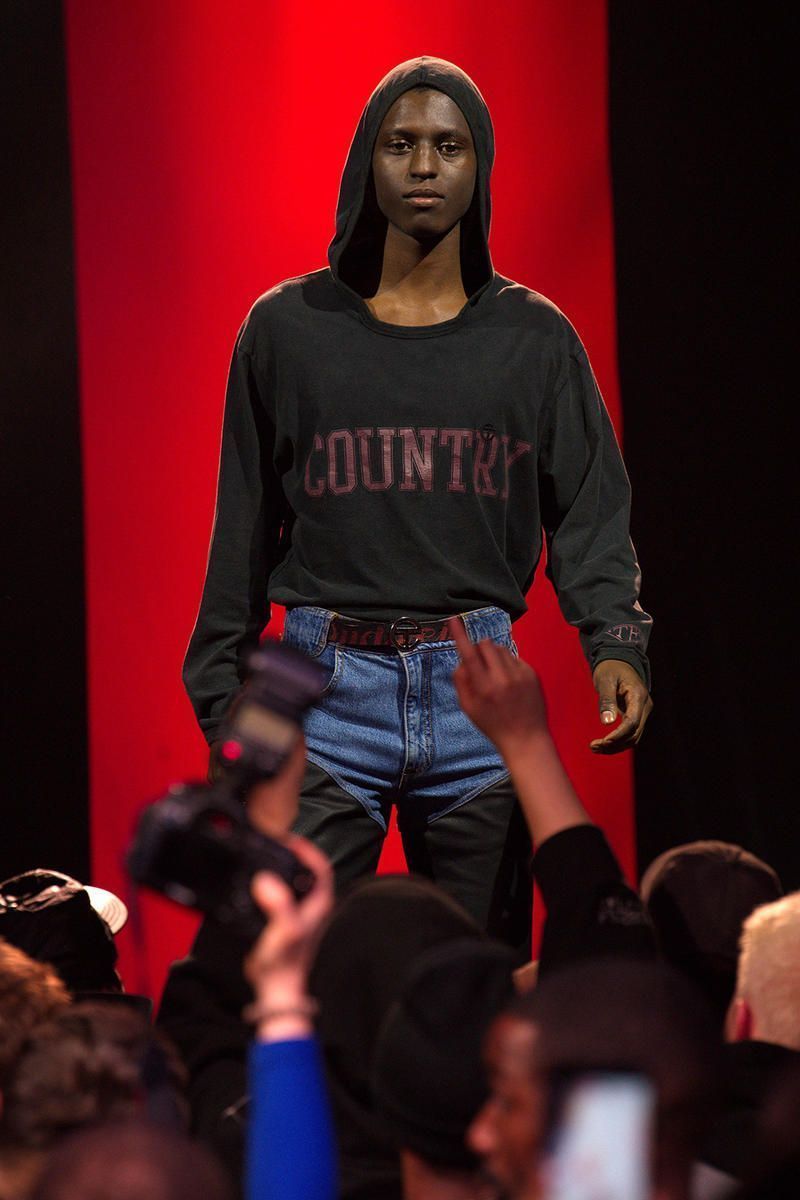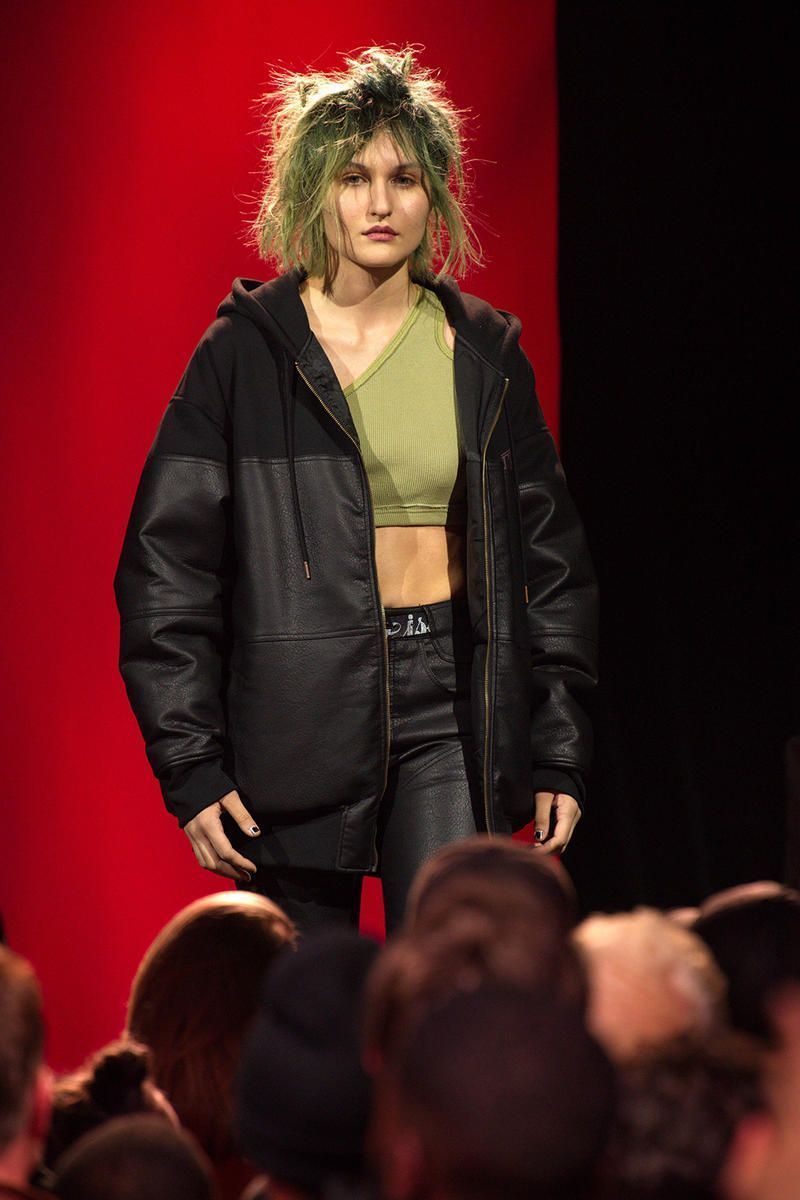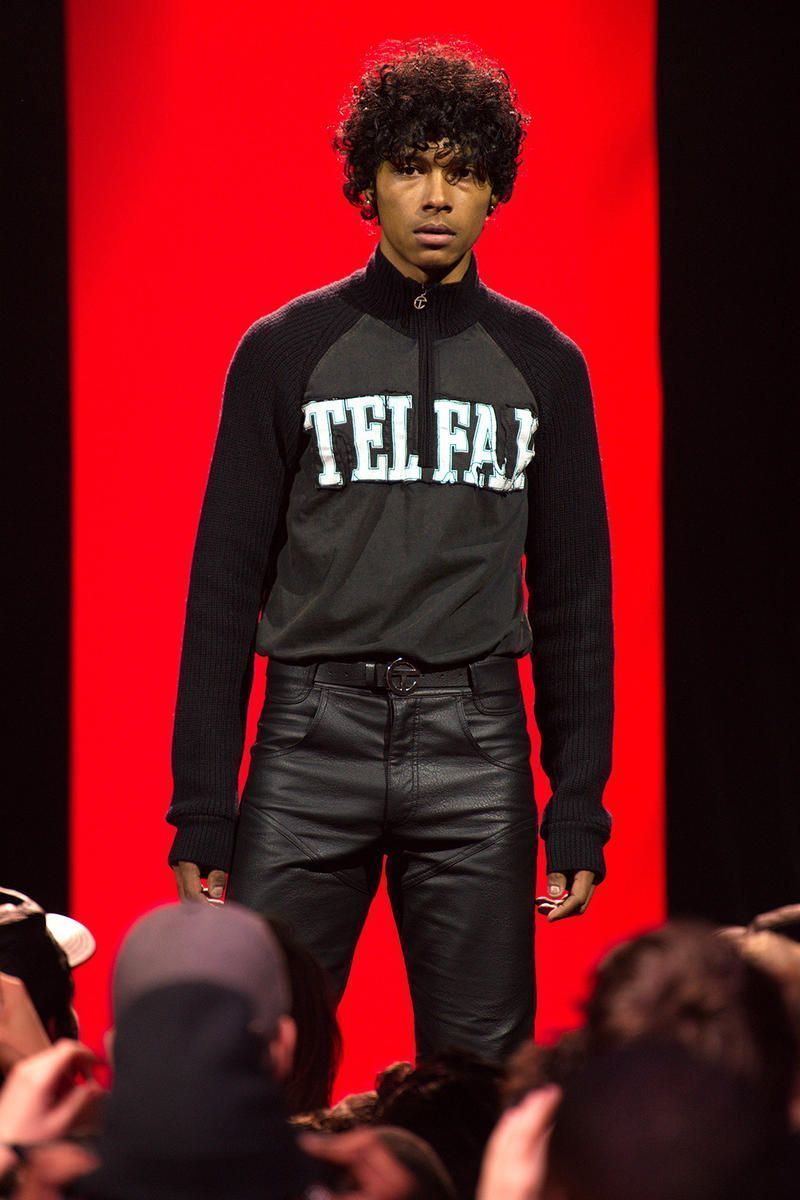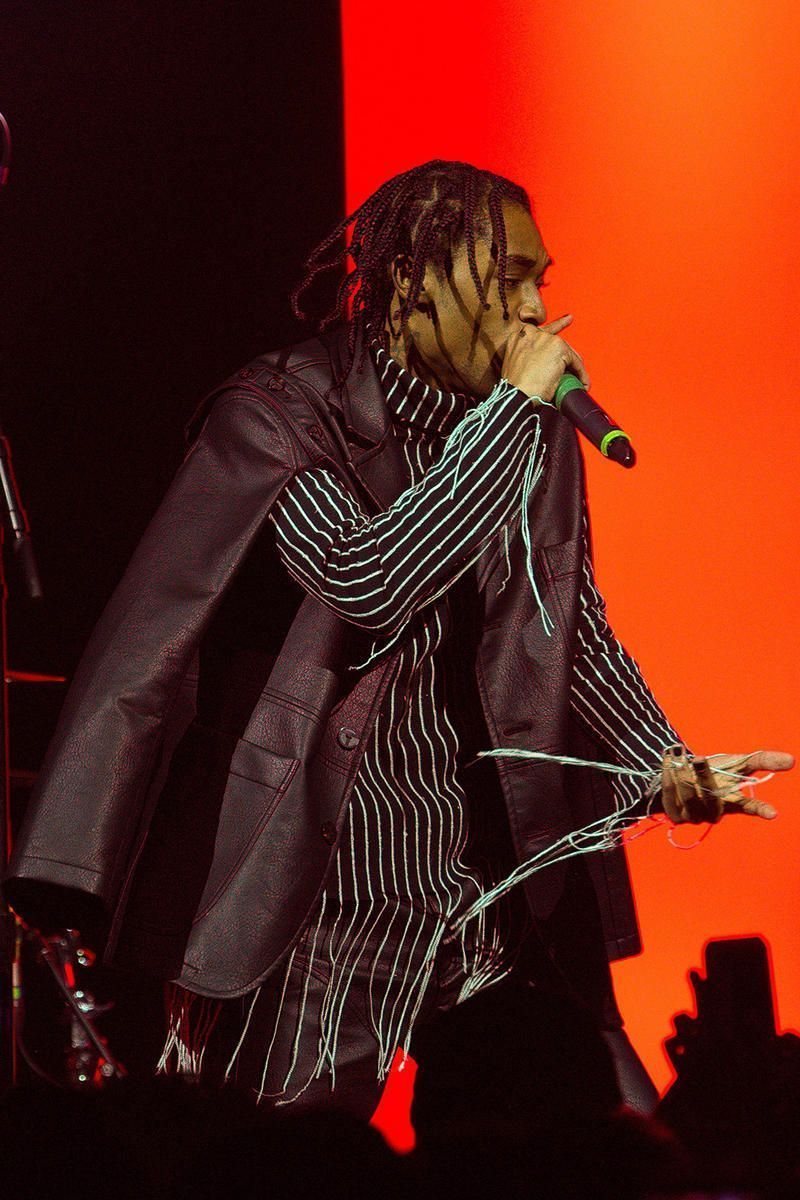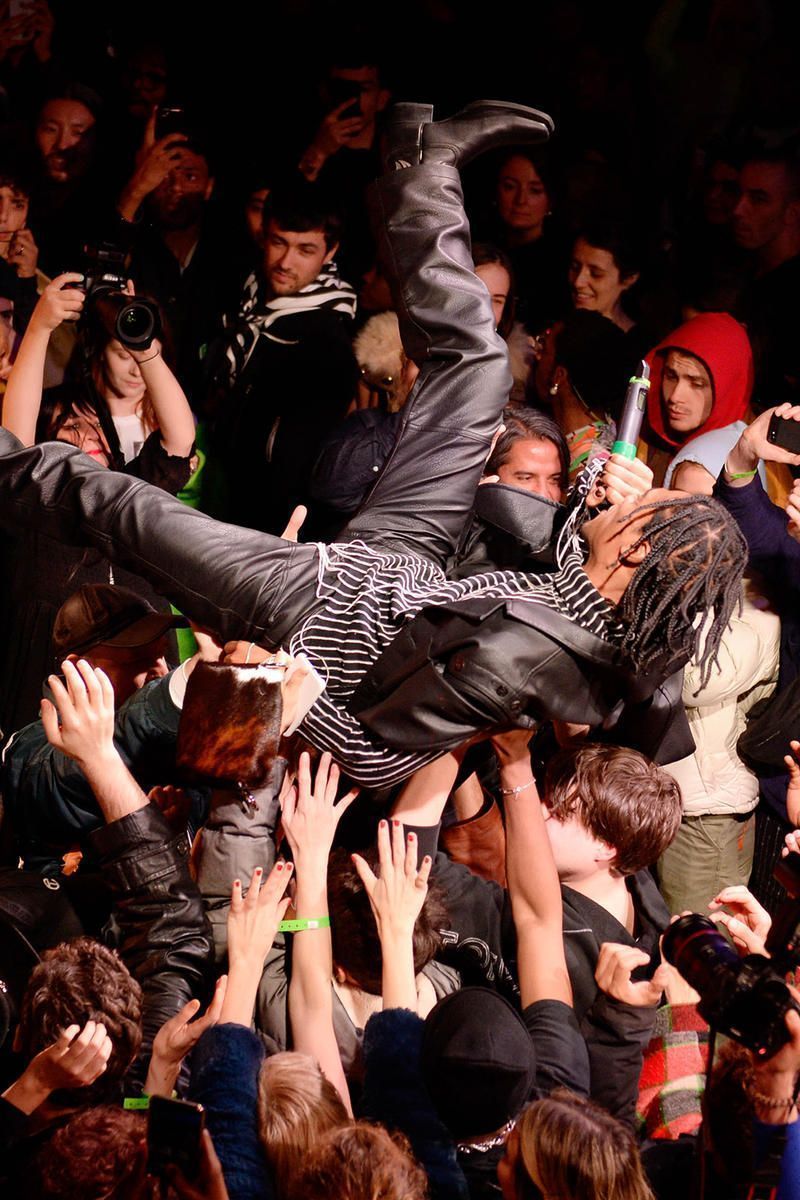 Total looks, knitwear with logo, striped suits in relaxed style and sweatshirts with the word Country were some of the most outstanding elements of the collection. The clothes followed the classic aesthetic of the brand, with a lot of denim, flared trousers or one-shoulder shirts. A series of fashion codes with which Telfar Clemens has built an identity that manifests a union between high and low culture and between alternative styles (in fact, the designer had previously organized an exhibition in a fast food restaurant). A hybridation that this time has gone beyond fashion and garments, turning the space into a cultural manifesto.