READ IN: Español
Four months ago Telfar Clemens moved to Italy. He moved with all his team from New York to Lugo to design and produce his Autumn/Winter 2020 collection. The result…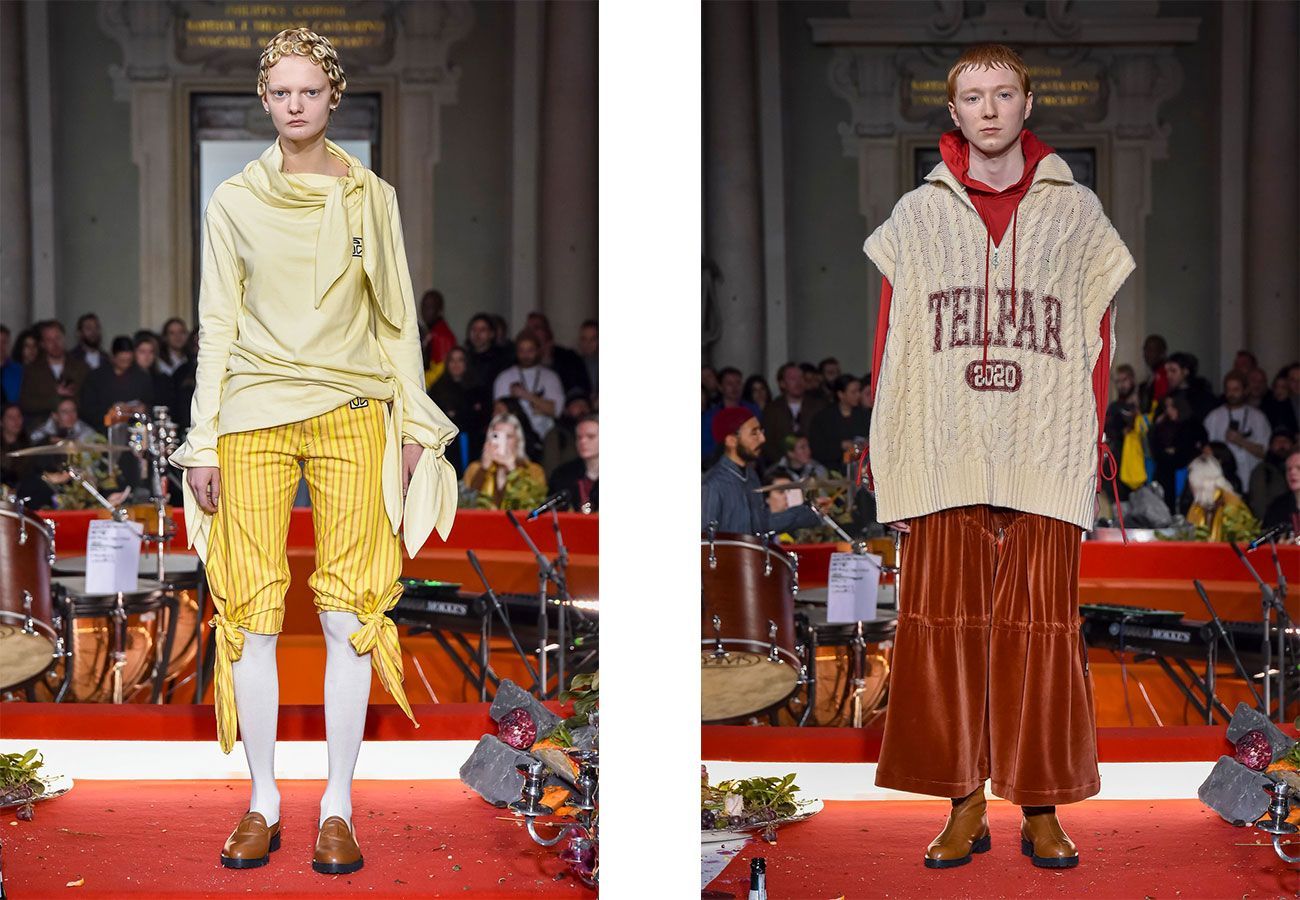 Last Thursday night around a long table full of food scraps and other remains from the dinner and party with his friends from the previous night, Clemens delighted us once again with a collection that breaks all gender barriers, creating a unique connection between the Baroque and the trends of the 21st century.
"I have always been inspired by what people wear on the street and I have recontextualized it, creating something new that identifies me"
Telfar always relies on the community surrounding the brand and no one is missing there. The presentation had the support of his friends like: Solange, Kelela or Michele Lamy.
As usual, the proposal transcended gender standards and any reference to established fashion. There are no rules, everything is broken to become a unique and worthwhile collection.
Telfar's "Tuscan dream", as Clemens defined it, did not disappoint anyone. A more refined proposal than that of previous seasons, with extravagant and heavy pieces of tailoring: Victorian shirts tucked into high-waisted trousers, swan-neck blouses and wide cut jeans, tight tracksuits with knee-length leather boots with the logo, etc.
All this has made the models a kind of Renaissance knights who live in the 21st century. It is without doubt the best Telfar to date.
TELFAR FW20