READ IN: Español
Last friday Teyana Taylor (@teyanataylor) used her Instagram account to announce something that has shocked half the world: she is retiring from music. The artist took advantage of the publication in which she shared her year-end statistics on Spotify to give this surprising news. The announcement was followed by a GI Live where Teyana explained why of such a sad decision for many of us.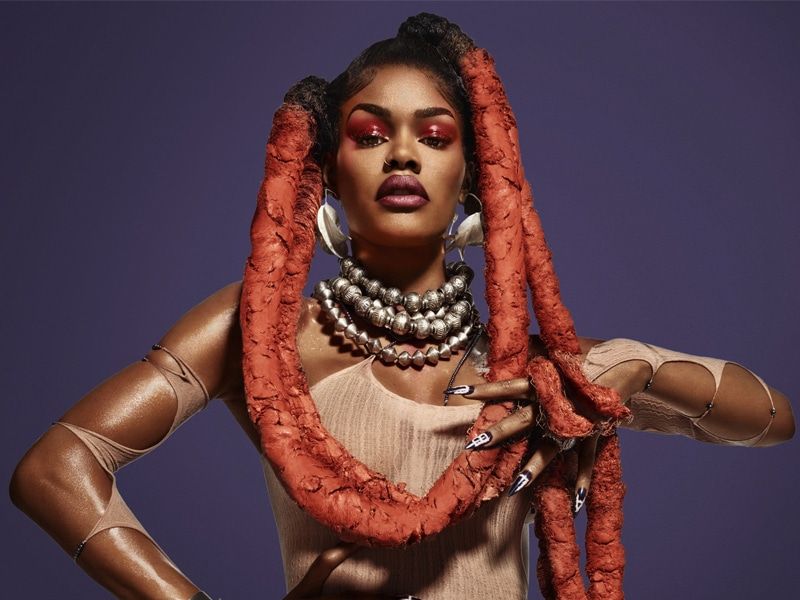 "Wow, who did that? Y'all did that! 🥺Thank you 💗 I ain't gone front in times of feeling super under appreciated as a artist, receiving little to no real push from the "machine", constantly getting the shorter end of the stick, being overlooked, I mean the list on and on lol.. I'm retiring this chapter of my story with the comfort that i can depart with peace of mind seeing that all the hard work & passion put in was indeed loved & supported somewhere in the world! To all my supporters from day 1 & all my new ones I love you and I thank you for everything & don't worry y'all know 🤎 all hustlers have the understanding that when one door closes another will open…either that or I'm pickin da locks petunia!!! So wassup😜🤎😘". These are the wrods we could read on Teyana's  caption.
Unfortunately for many of us fans who follow her musical works, Teyana Taylor retires from music. The singer said on her IG Live that she doesn't feel valued enough by the industry and that her label was underestimating her. For this reason, she says she is ready to give up music, at least for a while.
Teyana Taylor is a multidisciplinary artist who has been working for more than 15 years with several important artists of the scene. Thus, she has worked side by side with Kanye, has her own program with her partner, the player Iman Shumpert. As if this wasn't enough, the artist has paraded in several important fashion shows.
In short, one of the most powerful women in the industry today is leaving. Cardi B has expressed her support for her friend and artist in these complicated moments. "If you know me then you know Teyana Taylor's album it's my favorite of 2020.I swear she really got the best album this year.I hate that she feels how she feels cause she sooo talented and the music is soo good" twitted the rapper. Recently she launched her latest album 'The Album', a work that has not obtained bad numbers to tell the truth. With a bit of luck, we will see Teyana Taylor again on stage and releasing new songs. Perhaps she just needs a break to negotiate new conditions for her work.
Come back soon Teyana! We will miss you.