READ IN: Español
adidas is cooking up a series of iterations of the iconic Forum silhouette that dressed up the street style of the 1980s. Basketball shoes marked a triumph of an era, and became a status symbol on the court as well as on the off-court stage. Now, they are reborn in an exclusive format that will blow up the hype's window in 2021. Take a seat in the front row of the grandstand.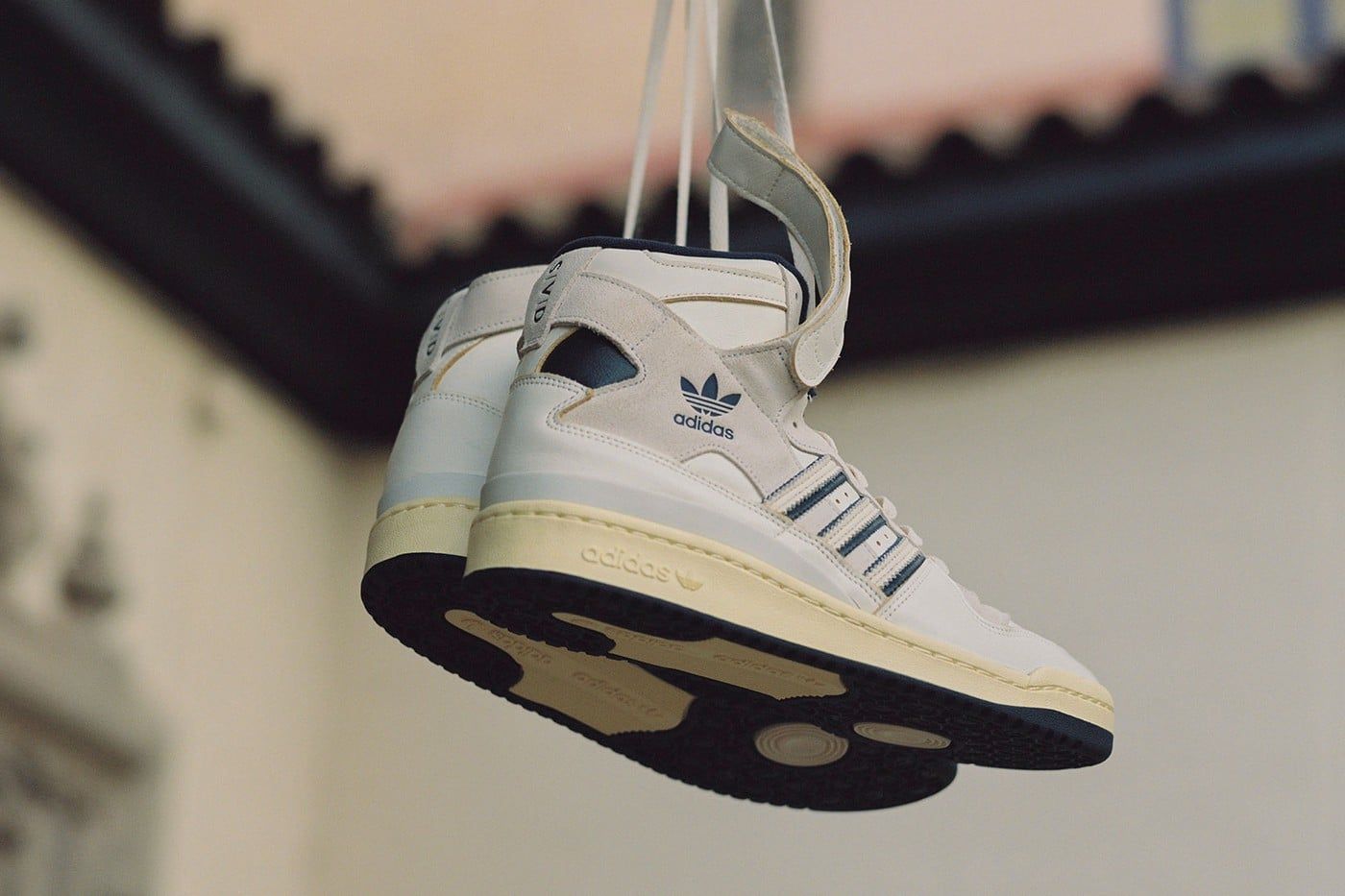 In the spirit of game-changing, adidas is re-editing the Originals Forum while maintaining its DNA: aesthetics and sports performance collide in the same revolutionary and timeless sneaker. The nostalgic piece reinforces (at the same time) its legacy and the idea of being a vehicle for self-expression.
Whether it was because of their innovation, proven performance on the court or their price of 100 dollars, the Forum was the fashion-crush for countless artists and/or references from all over the world such as Michael Jordan, who just positioned them as the silhouette of the 80s. We put the focus on their qualities and outstanding history.
DECODING THE SNEAKER
This retro-futuristic shape stands out, above all, for including utilitarian features such as its adjustable cross strap system to prevent injury, reinforced heel cup, Dillenger net, or its micro-cellular midsole to absorb shocks.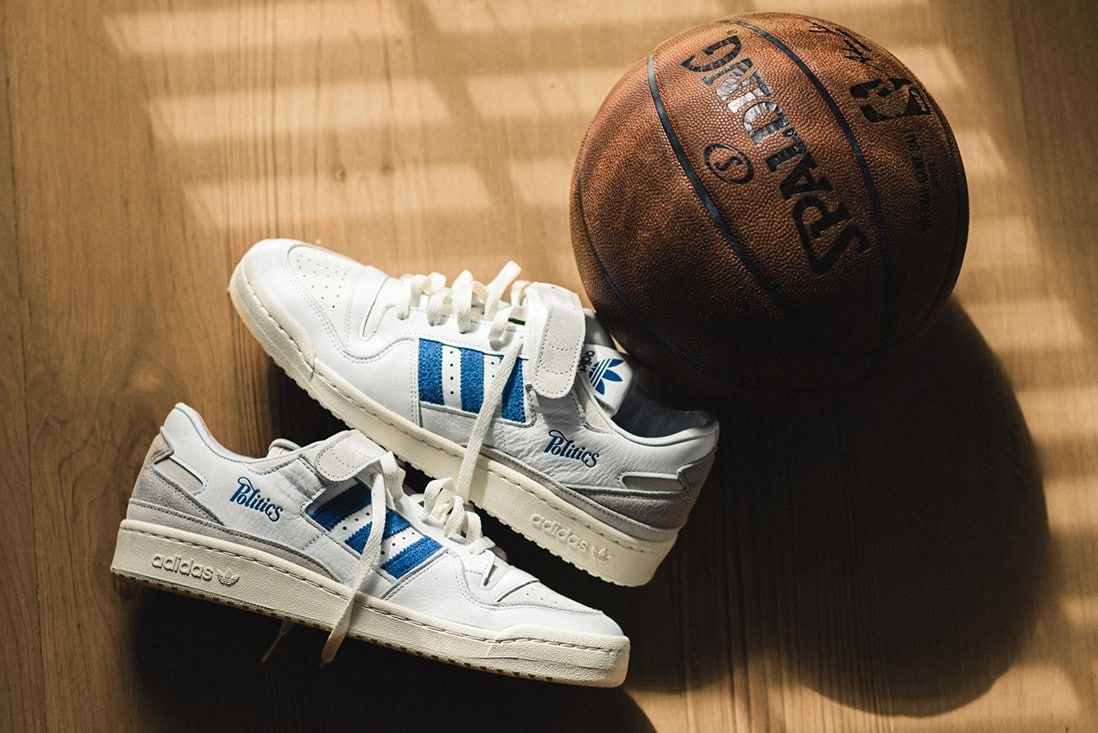 Its construction features a flex cut to facilitate natural arching of the foot, a new rubber sole with suction cups, and pivoting discs to give stability and ease of turning. The nylon mesh netting softens the impact force on the foot, while the new multi-disc profile for fast turns leads to superior traction. You can now breathe in its functional and aesthetic power.
THE FORUM LOVE STORY
First love never dies, and neither do the Forums. Their story began in 1983 in France. The designer Jacques Chassaing would be an essential player in both the outsider team of the 80s and the current one.
The ideologist thought of creating a basketball sport that would favor the whole team, keeping in mind the diversity of athletes, their different roles, and physical characteristics. Through conversations with coaches and players, he located the weak point in the ankle. He visualized the bands used by the psychotherapists to stabilize it and decided to integrate a stabilizing element into the shoe: the 'criss-cross ankle system', which embraces and protects the whole area.
After a process of material exploration and inclusion of elements such as a special shock-absorbing sole, the sneaker made its debut in 1984. That same year, Jordan would wear them during the Olympic basketball trials in the USA.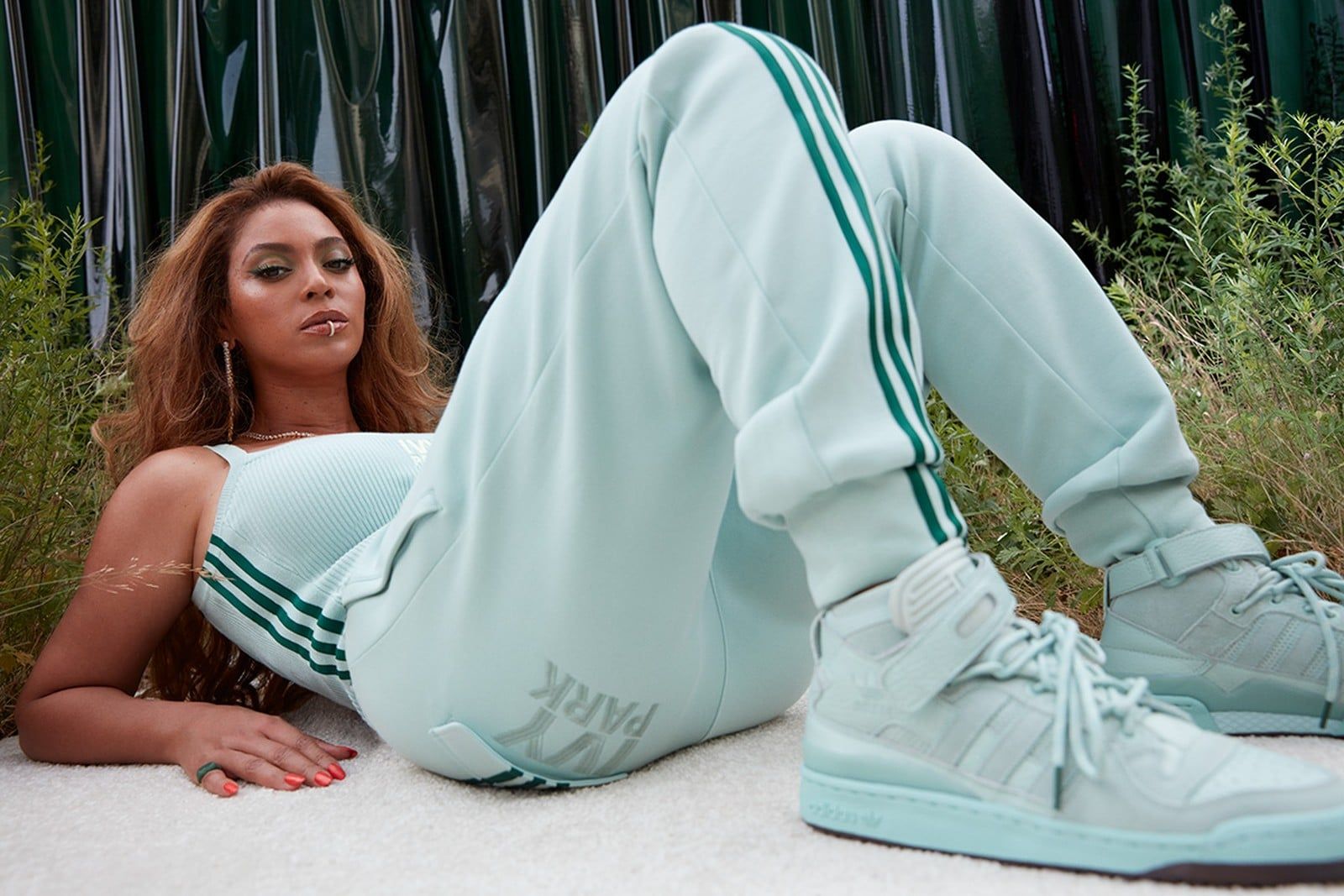 The Originals Forum is now back with iterations like Ivy Park, Sneaker Politics and SVD, and is re-imagining itself to give birth to 2021 as a sneaker for a new generation of creators who want to enhance their self-expression while playing at modern life.
Watch out for take-off at www.adidas.es