READ IN: Español
Without a doubt we are in front of the best collection of Maria Grazia Chiuri in front of Dior.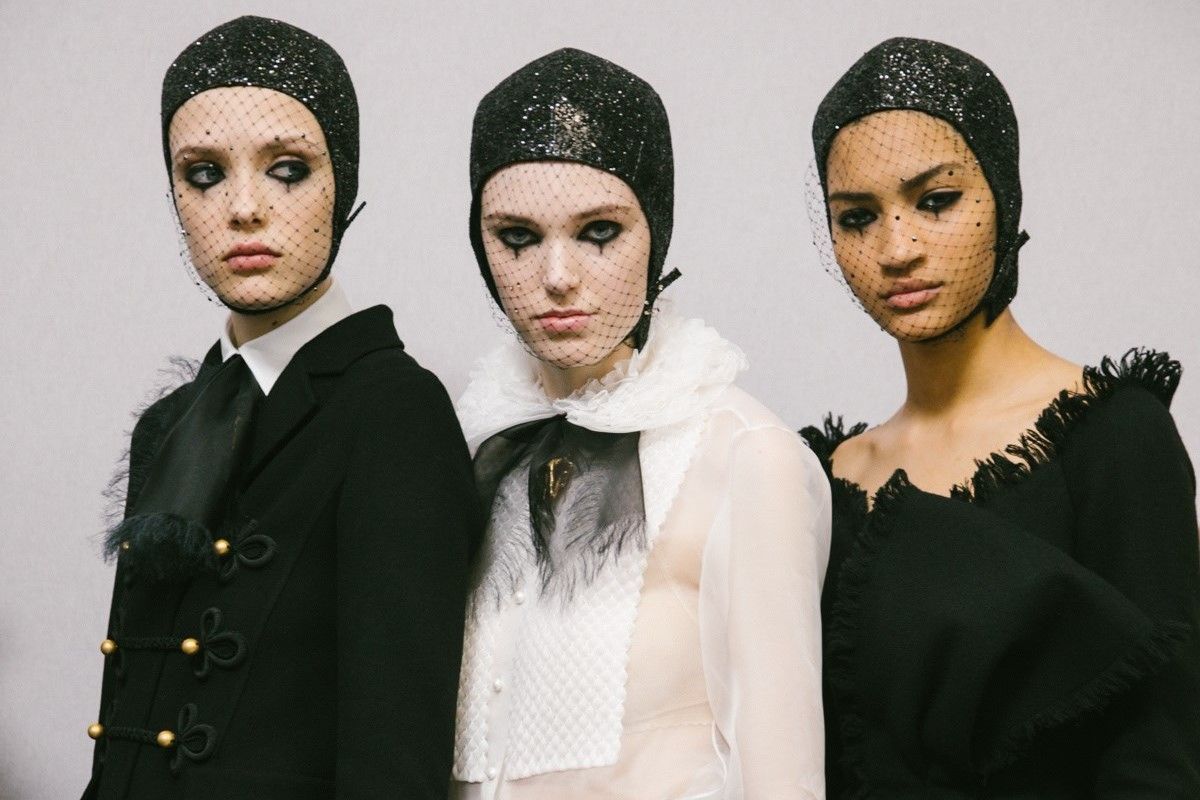 The best Maria Grazia Chiuri | Dior AW19
The collection was presented in an installation created in collaboration with feminist artist Penny Slinger, who transformed the interior of the historic Maison – 30 Avenue Montaigne – with a black and white set design. It was a visual exploration of architecture, haute couture and the female body, all directly connected to the collection.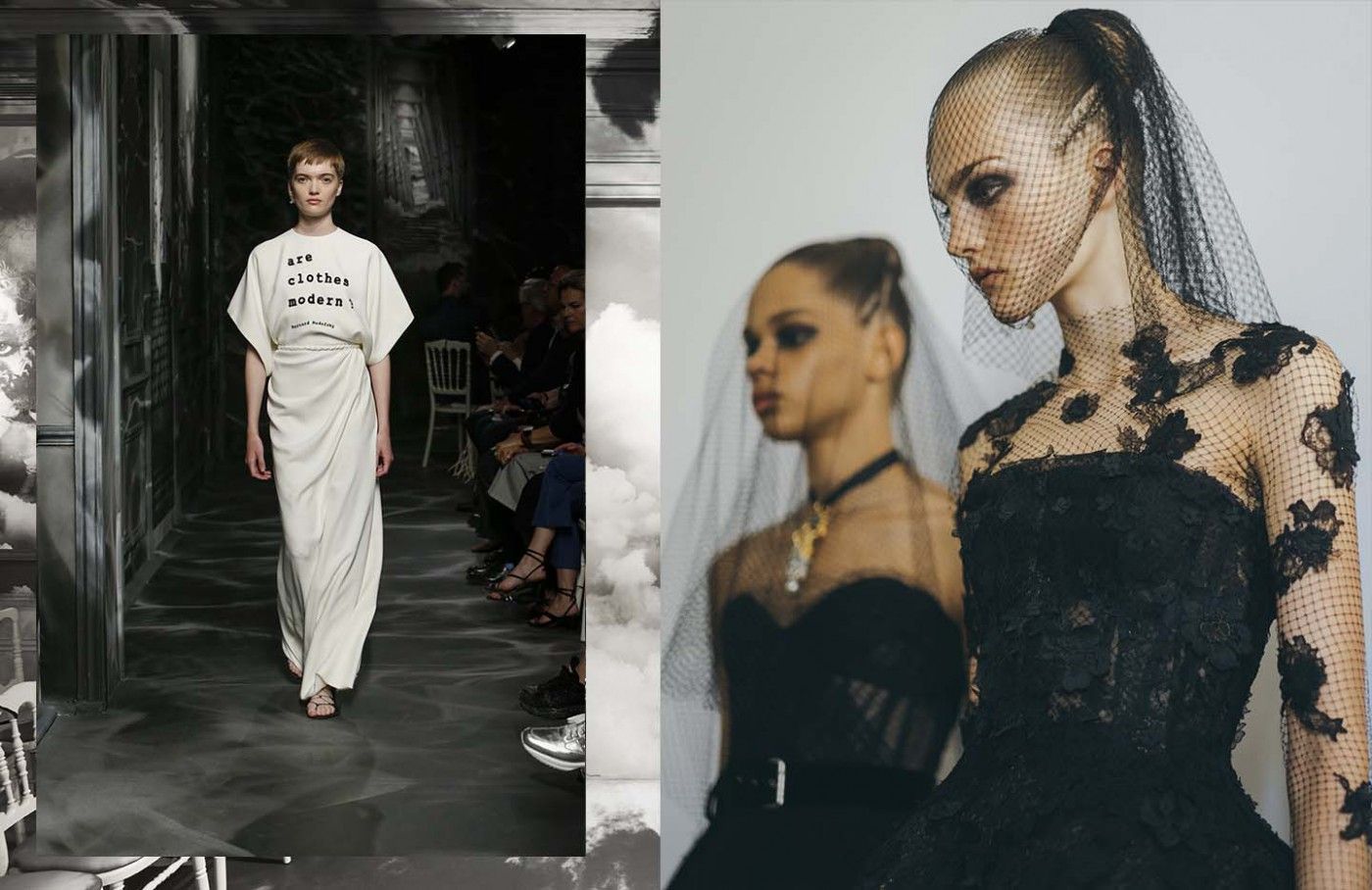 The show began with a slogan. "The clothes are modern?" printed on the front of a skillfully draped dress. Chiuri loves slogans and this one comes from an essay by Bernard Rudofsky, who staged the first (and legendary) fashion show at MoMA in 1944.
Chiuri explored new silhouettes with cape jackets and ankle-length skirts. The models, with the head covered with widow's tulle veils, walked the space in flat sandals. The cut goes to a second plane, the protagonism takes the bodies that are sheathed in the clothes. The closing of the fashion show was preceded by a dress / sculpture of the maison bathed in gold.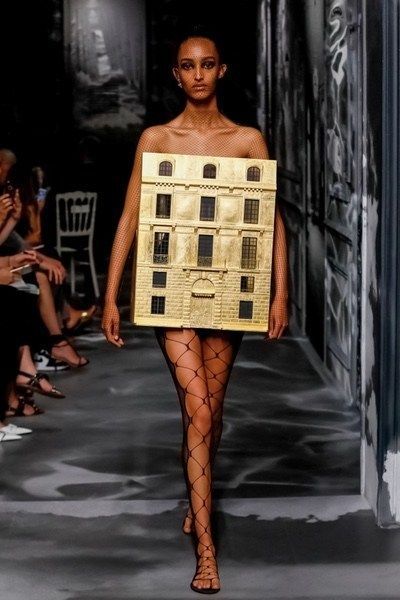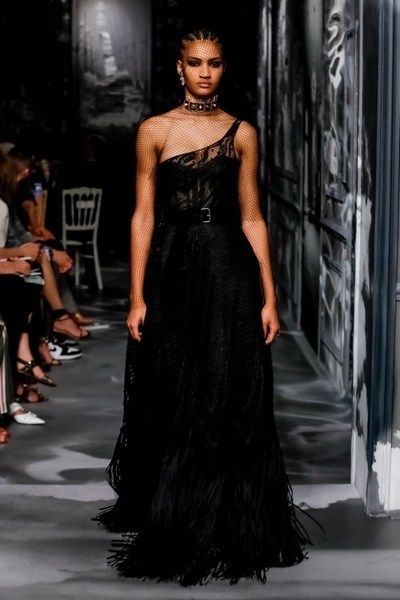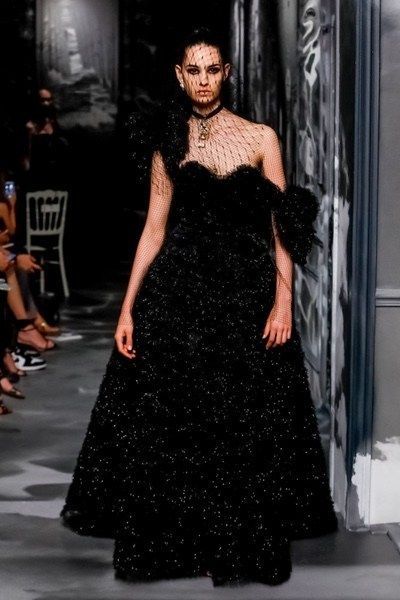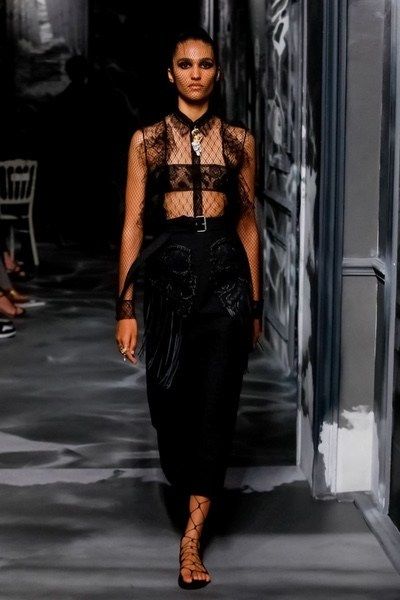 In short a very Chiuri collection, in which everything was subtle and sublime; everything very Dior.