READ IN: Español
Fashion's obsession with trash is a sentiment that has spread throughout the last decades, generating a large archive or bucket of ironic designs ranging from Yohji Yamamoto's creations to Gvasalia's for Balenciaga. We delve into this love-hate story from its origins to the present day.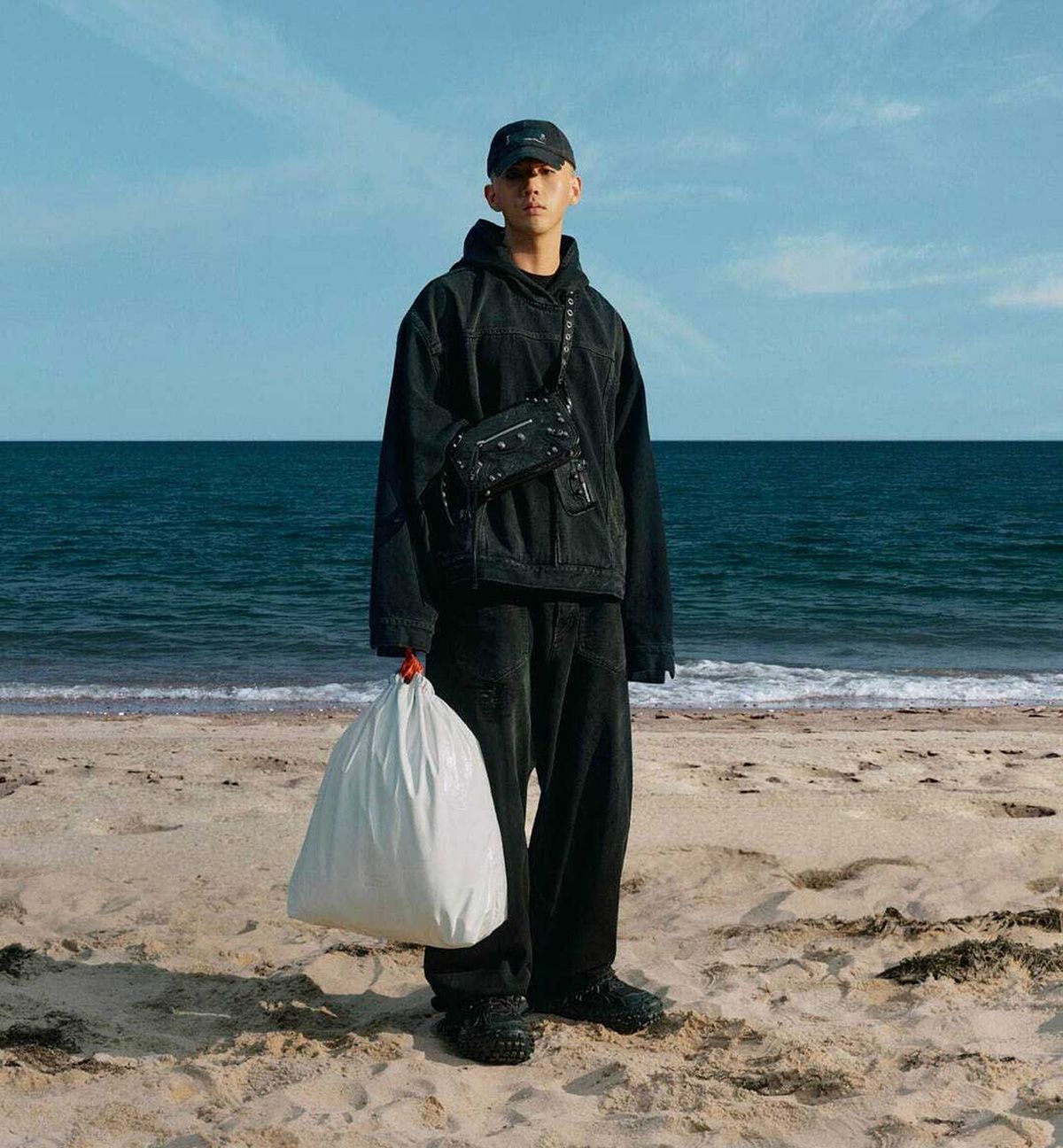 The background of this nexus resides, generally, in a statement of intent and/or criticism of a reality subordinated by the climate emergency and the continuous disposal and incineration of infinite quantities of textiles in "clothing cemeteries" piled on natural landscapes.
In the midst of this battle between modernity and mother earth, trash becomes a source of inspiration for fashion, as we could see in recent episodes with Balenciaga's "trash bag" or in the Yeezy x GAP collection. In this sense, ethics overlaps with aesthetics with a powerful message that attacks the second most polluting industry on the planet.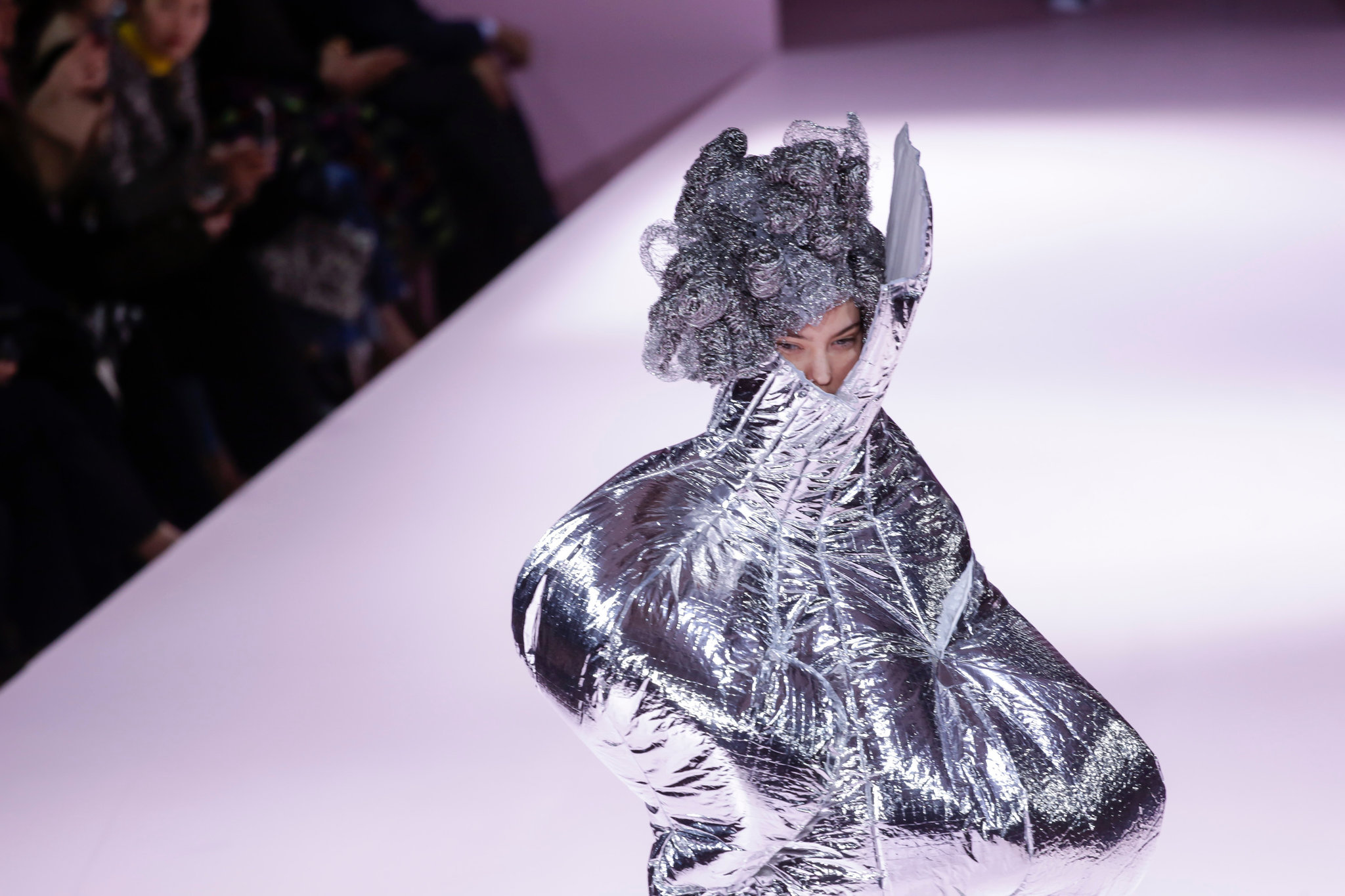 Throughout history, great icons of the industry such as Jeremy Scott have included and reimagined trash through their collections. In the 1980s, the Japanese masters of experimental design Yohji Yamamoto and Rei Kawakubo remastered the concept of trash through fashion: an act of provocation from which great irreverent designers such as John Galliano and Alexander McQueen would draw in the 2000s.
John Galliano's collection for Dior was a great revolution for the coming design through a proposal with garments made with newspaper prints paired with plastic bags like those of the supermarket. A vision with which he went far beyond the banal, superficial and elitist of the sector to make reference to the homeless of Paris that he was observing with sadness for a long period of time.
A few years later, in 2009 to be precise, Alexander McQueen again extracted the beauty within the horror in his collection "The Horn of Plenty" with models sheathed in sculptural dresses with headdresses made from trash bags and cans from the street. McQueen took to the catwalk with a critique of all the garbage that we humans generate and throw away in our daily lives.
Moschino FW17 also plunged into the depths of the ocean and the garbage that springs from the earth to give life to a new proposal that revolves around the element in question. Jeremy Scott was inspired by waste to project a whole statement of intent around recycling and upcycling that many firms have already put into practice today. His models paraded dressed in cardboard boxes, black bags and shower curtains, bringing all this artistic collage of trash to high fashion.
BETWEEN CONFUSION AND FASCINATION
All these creative revisions and collections will forever remain framed in the history of "trash fashion". Although in the short term, what we will really remember is Balenciaga's elevation of trash to a cult object or viral accessory. Demna, for his FW22 collection, returned to disturb the codes of fashion and to ironize with another essential object of everyday life as the garbage bag, which he transformed into a luxury bag of 1,400 euros. Not to mention the controversial Yeezy x GAP collection through which Kanye West put the garments in huge garbage bags instead of classic displays.
The reality is that in all these proposals controversy was served in large doses. Although like everything in life, trash in fashion can be interpreted from two perspectives: as a social insult or meta-insult to fashion itself, or as a political or revolutionary act in favor of the planet.