READ IN: Español
Bondage and its fetishist core now enslave fashion, positioning itself as one of the strongest attractions of this season. Its marginal aesthetics is thus recovered and filtered into the system through fetish-core thanks to essential actors who orbit it: from celebrities like Dua Lipa or Kim Kardashian, to designers like Richard Quinn.
Fetishism is now more fashionable than ever if we take into account that even Demna Gvasalia explored it for his latest proposal. In it, among models hidden under latex masks and exaggerated silhouettes, he launched a transversal message: money is the biggest fetish of all.
Stylistic references of the digital era such as Dua Lipa were also in charge of setting up this trend. At the Grammy Awards, the pop singer wore a recreation of an iconic Miss S&M dress by Gianni Versace.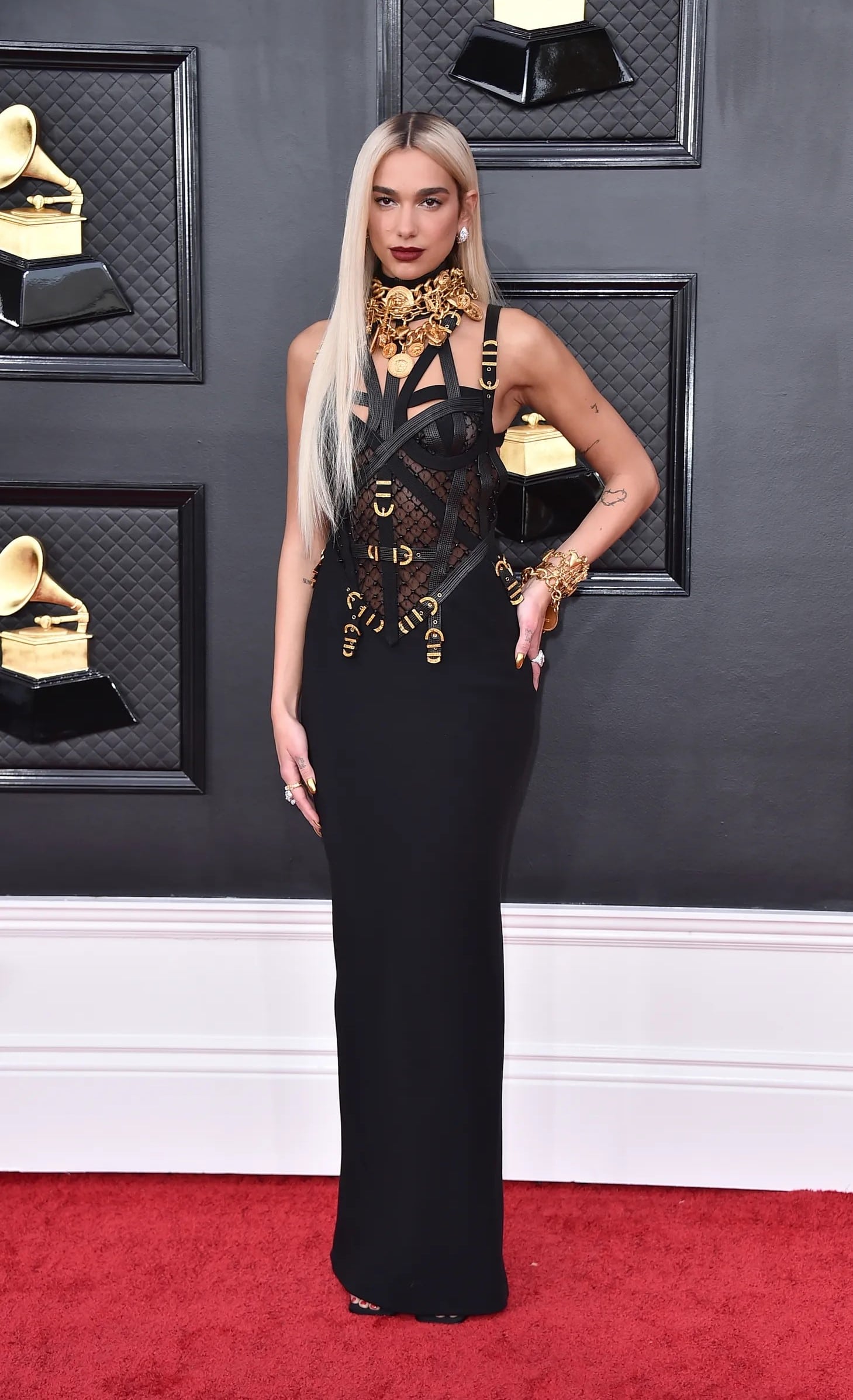 The look consisted of a black lace corset top attached to several belts with gold chains attached to the neck, inspired by a 1992 bondage-chained runway outfit. At the time, the collection was slammed for being too "sexually aggressive" to be sold.
FETISHISM AT THE HEART OF DESIGN
Search for the "fetish core" on Lyst is steadily expanding. Since mid-March, specific searches for the word "harness" have increased by 136%, while sales of leather chokers have grown by 103% since the beginning of the year, tripling from last year. This attraction to the world of bondage and BDSM by outsiders is also being extrapolated offline.
Now, fetish clothing, collars and harnesses are (mostly) incorporated in the club and night world, in an era where expressing sexuality and identity is pulsating more than ever before. It also translates into a global response in extreme times of crisis in which new generations are exploring sado-chic and the power and self-esteem provided by all those looks with which to experience the feeling of belonging to the BDSM community.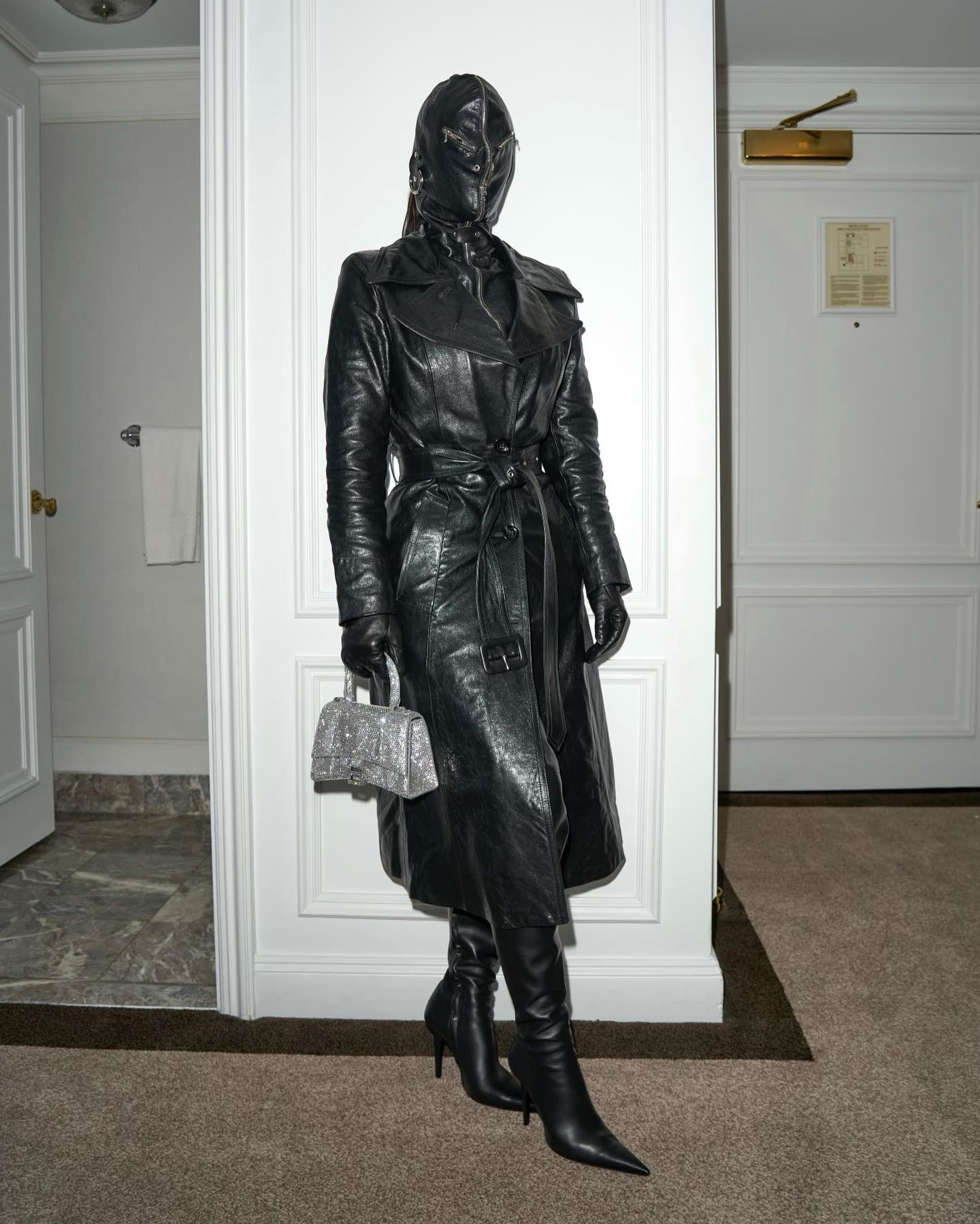 The trend is also synchronized with the era of anonymity and isolation, allowing to play the occult, covering body and face with totally opaque and hermetic garments and accessories. However, being aware of a reality that encompasses sex and BDSM workers, and of the "appropriation" of their aesthetics and of all those visual codes that until now have resided in the social margins.