READ IN: Español
Reebok and Tom & Jerry come together in a funny capsule collection that mixes the heritage of the vector brand with the playful touch of the legendary cartoon series.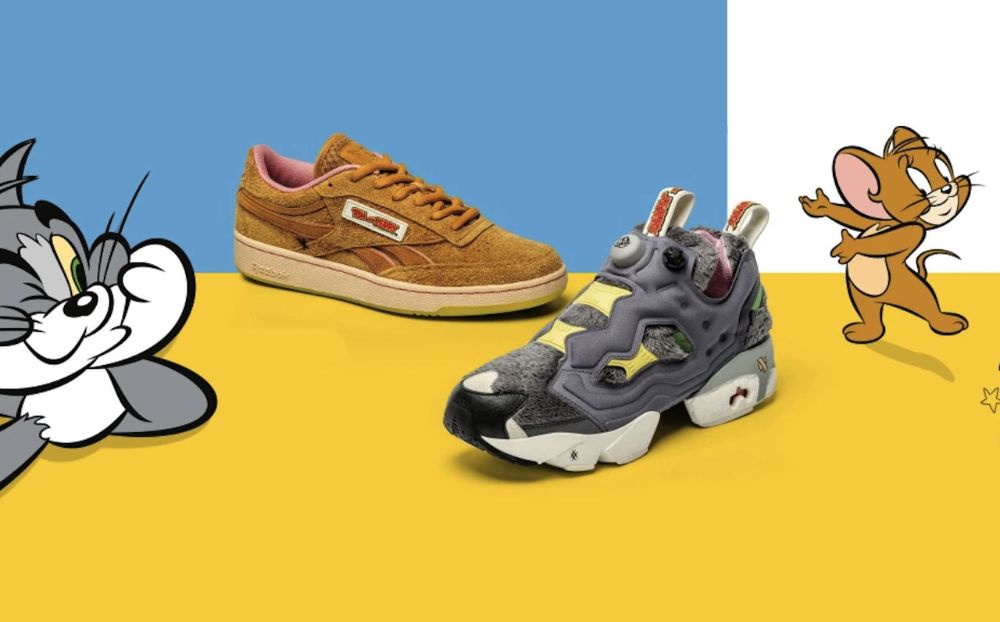 The Reebok x Tom & Jerry collection features silhouettes and iconic Reebok garments with different motifs, textures and details about Tom and Jerry. And the result is a capsule that's capable of breaking away from the purely childish, but without renouncing that naive air that we love. The rivalry between the cat and the mouse is transformed into an unbeatable connection in each of the designs by Reebok.
For both children and adults, the collection satisfies all targets with a fun range of clothing that includes a Reebok x Tom & Jerry jacket, a hooded dress, round neck sweaters, sweatshirts and short t-shirts. Each piece is based on the color palette that distinguishes the famous animal couple. In addition, three sneaker models by the brand are reinterpreted to complete the outfit with some enjoyment and style.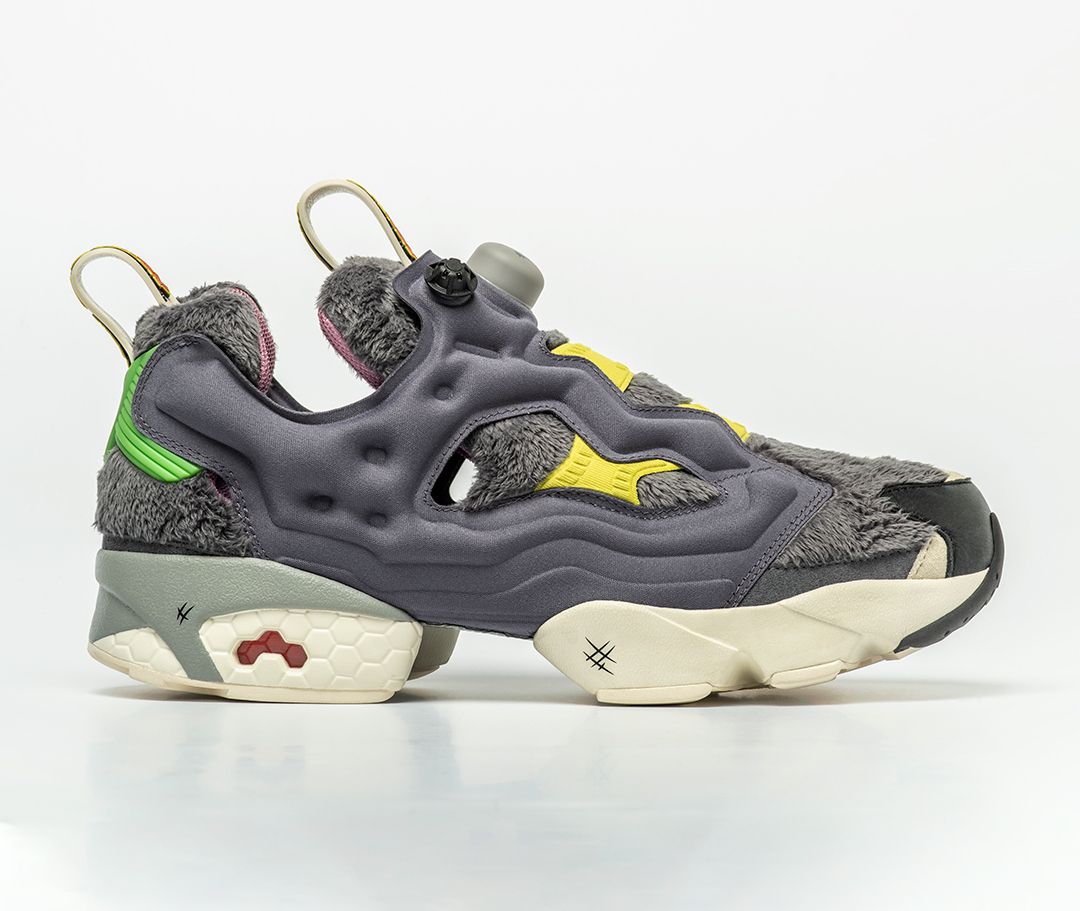 The Instapump Fury x Tom evokes the impetus of the feline, with a super-soft grey upper in fleece texture simulating cat fur. Contrasting yellow cartoon details cover the shoe for a dynamic look and make you want to cuddle even more. The Pump technology ensures that comfort is maximised and that every step takes care of your well-being and provides the perfect cushioning for lifestyle. This version is also available in a Versa Pump model so that even the little ones can go mouse-hunting.
The Club C Revenge x Jerry maintains the simplicity and elegant look of the model and adds a soft suede upper with pink and yellow details. Those of us who are most fond of the series know what this is all about: a tribute to Tom's famous hideout. These Club C are also available in baby, preschool and elementary school sizes.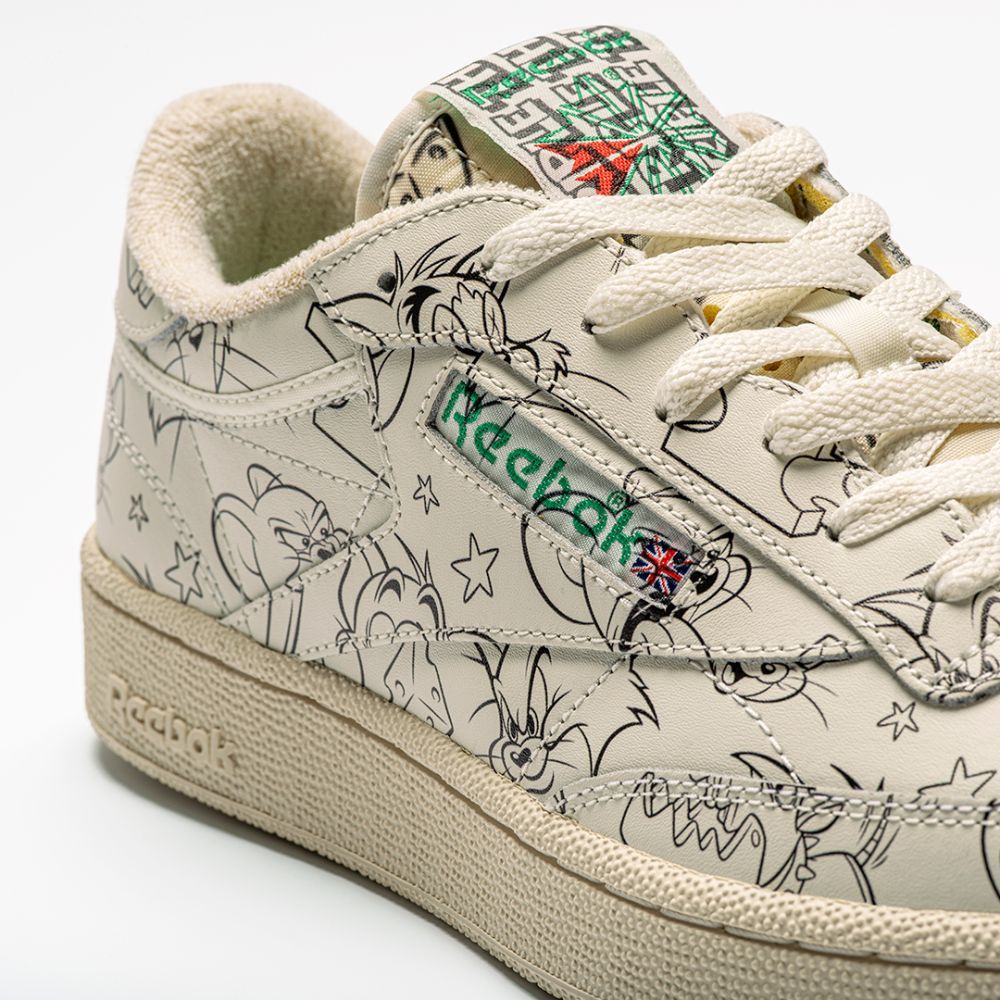 highxtar-reebok-tomjerry-1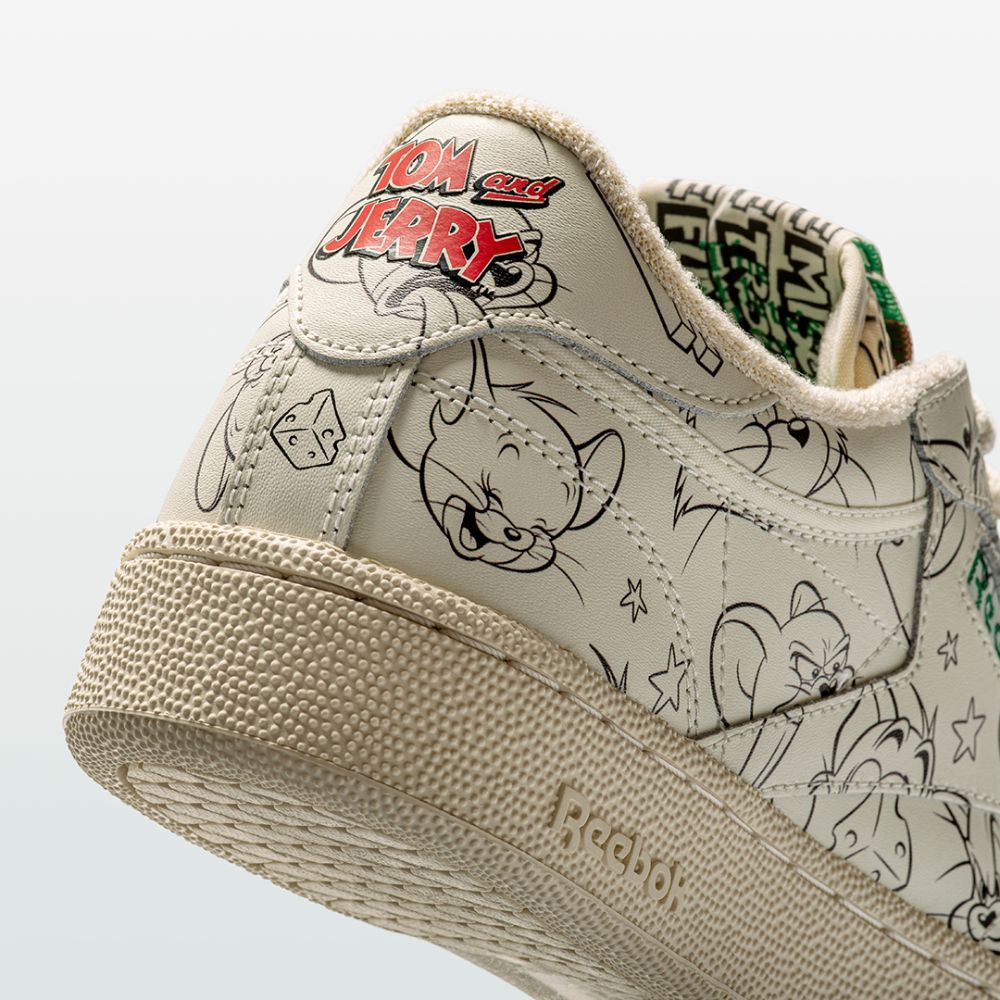 highxtar-reebok-tomjerry-4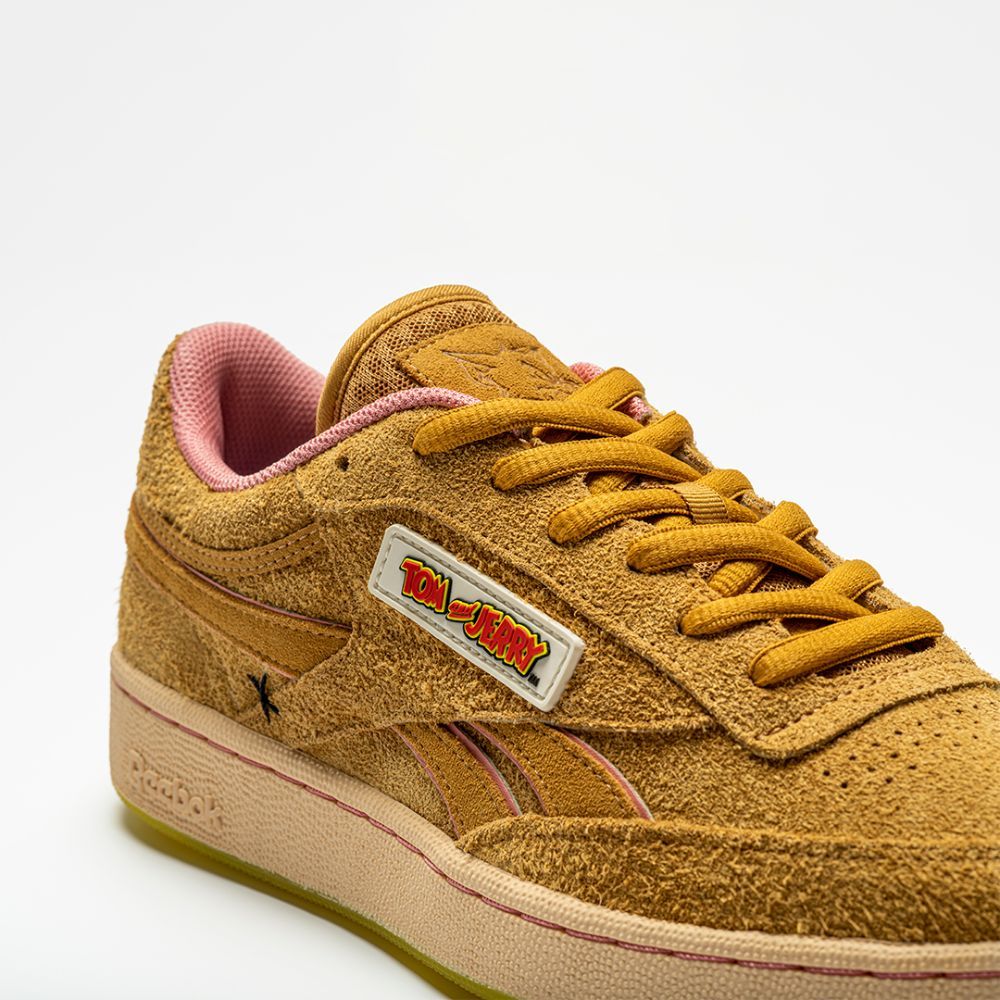 highxtar-reebok-tomjerry-2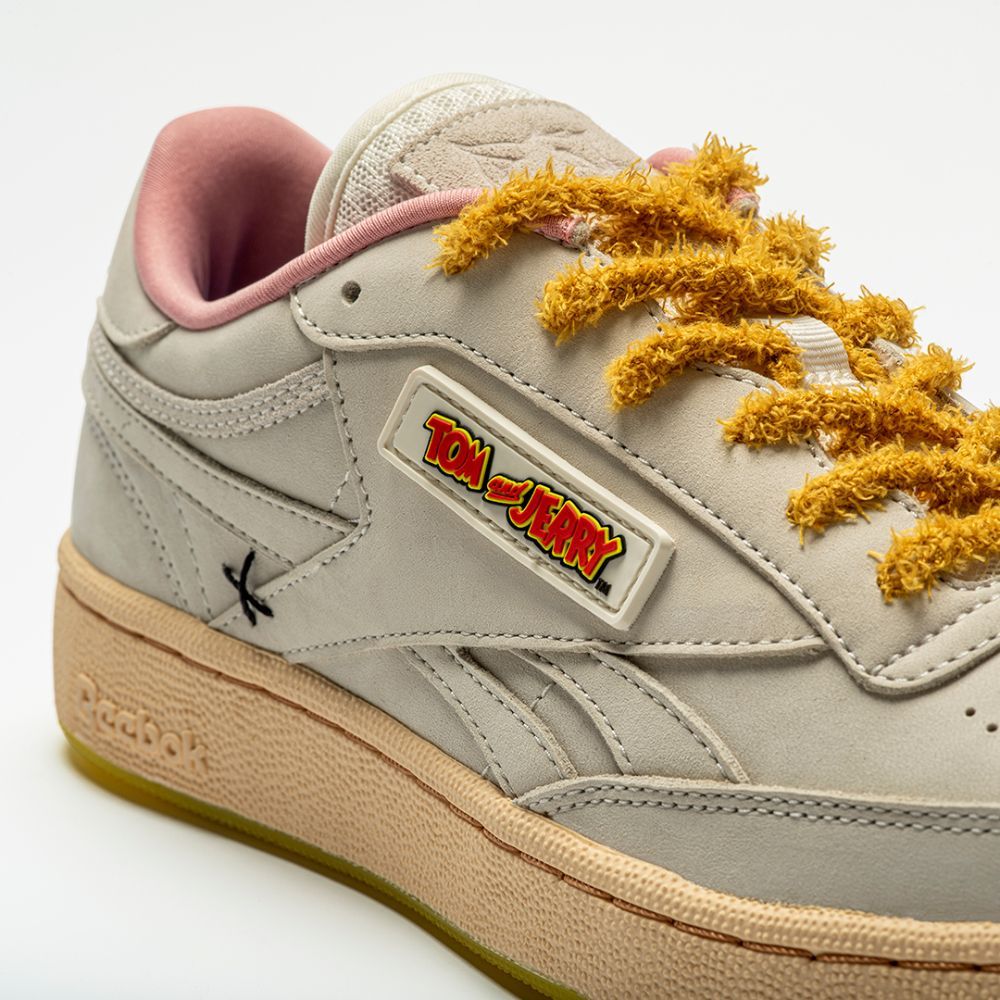 highxtar-reebok-tomjerry-3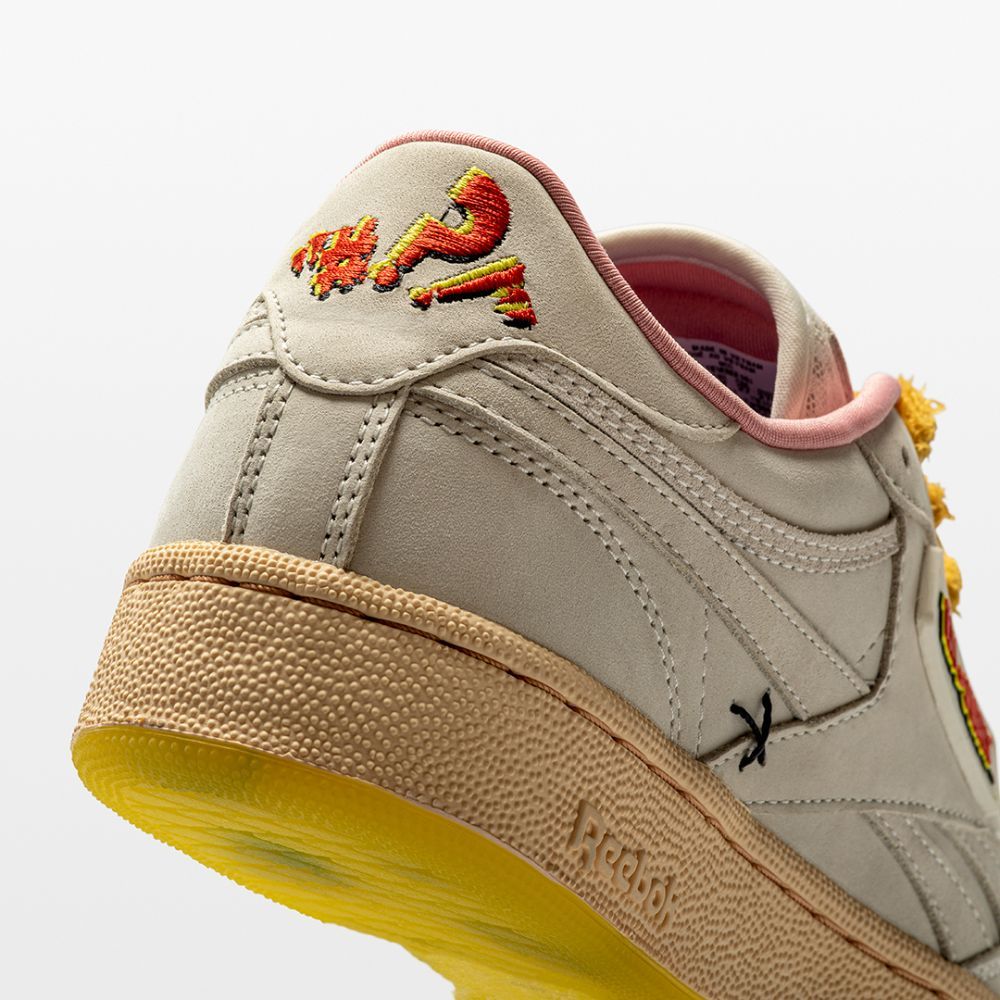 highxtar-reebok-tomjerry-6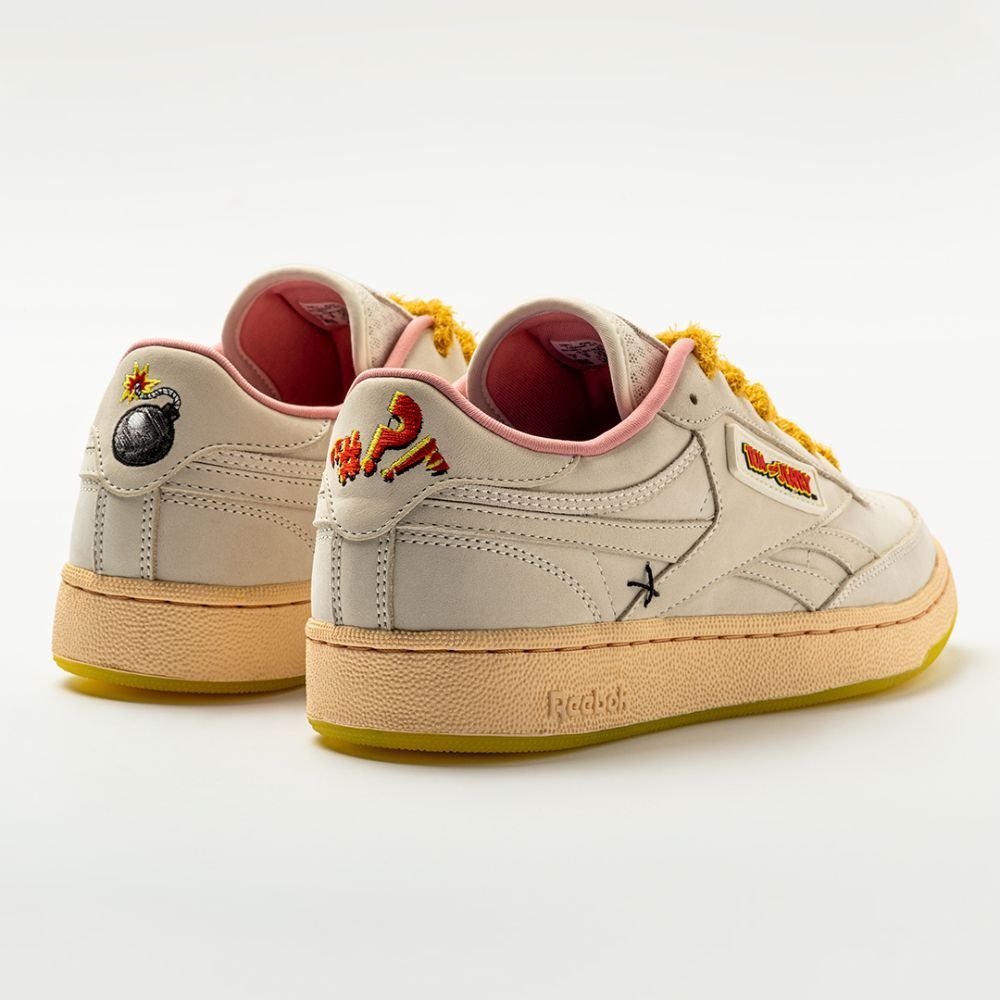 highxtar-reebok-tomjerry-5
The Club C certainly extend their legacy with this capsule, which also includes the Reebok Club C x Tom & Jerry model. If you couldn't decide on either character, these are yours! The shape shows details of both animals all over the silhouette, with a white top with mouse and cat sketches and asymmetric templates with logos. A second version bets on a subtle chalk and soft pink tone, with graphic details that complete the soft aesthetics. The "Tom & Jerry" logo replaces the traditional Reebok logo on the side window, and of course these are also available for the mini feet.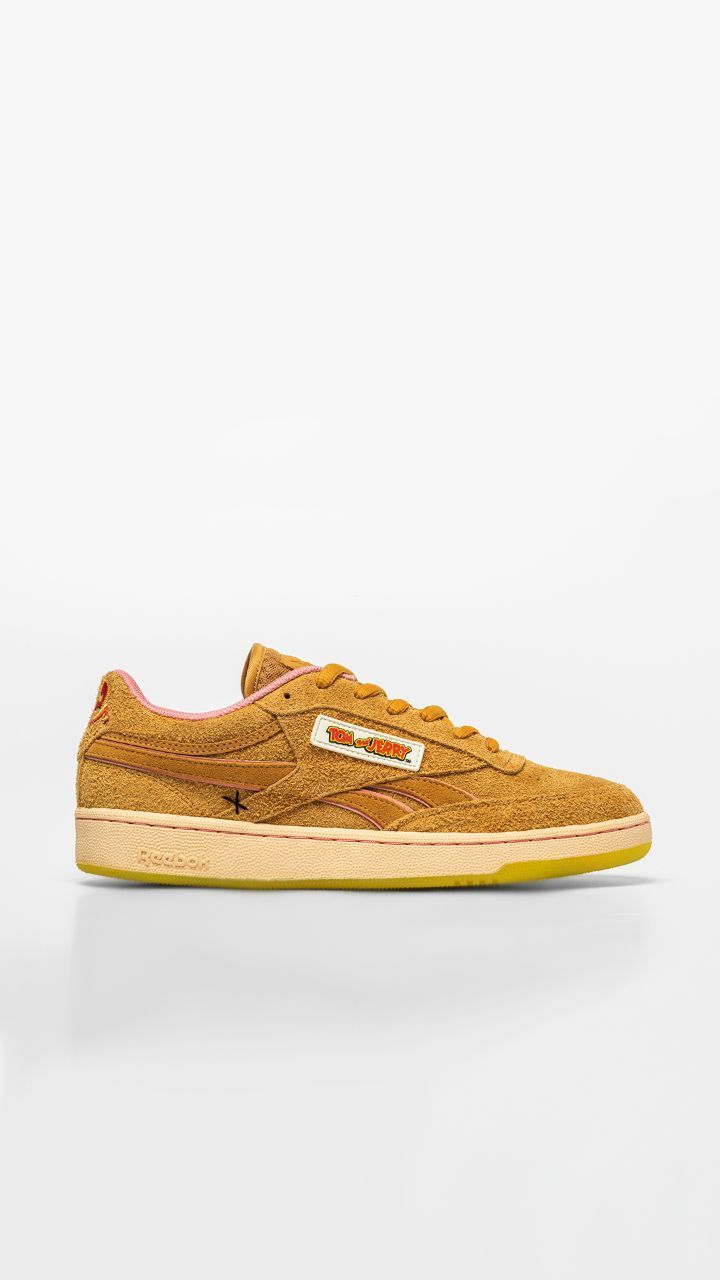 highxtar-reebok-tom-jerry-1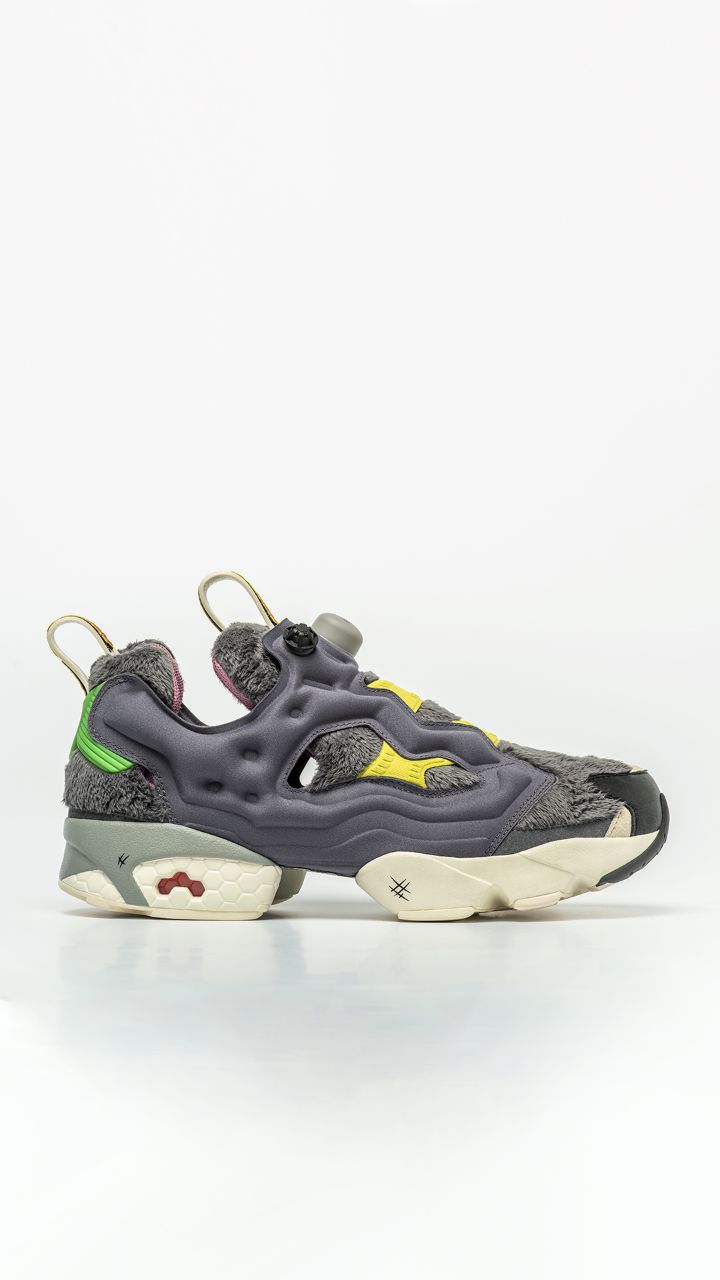 highxtar-reebok-tom-jerry-2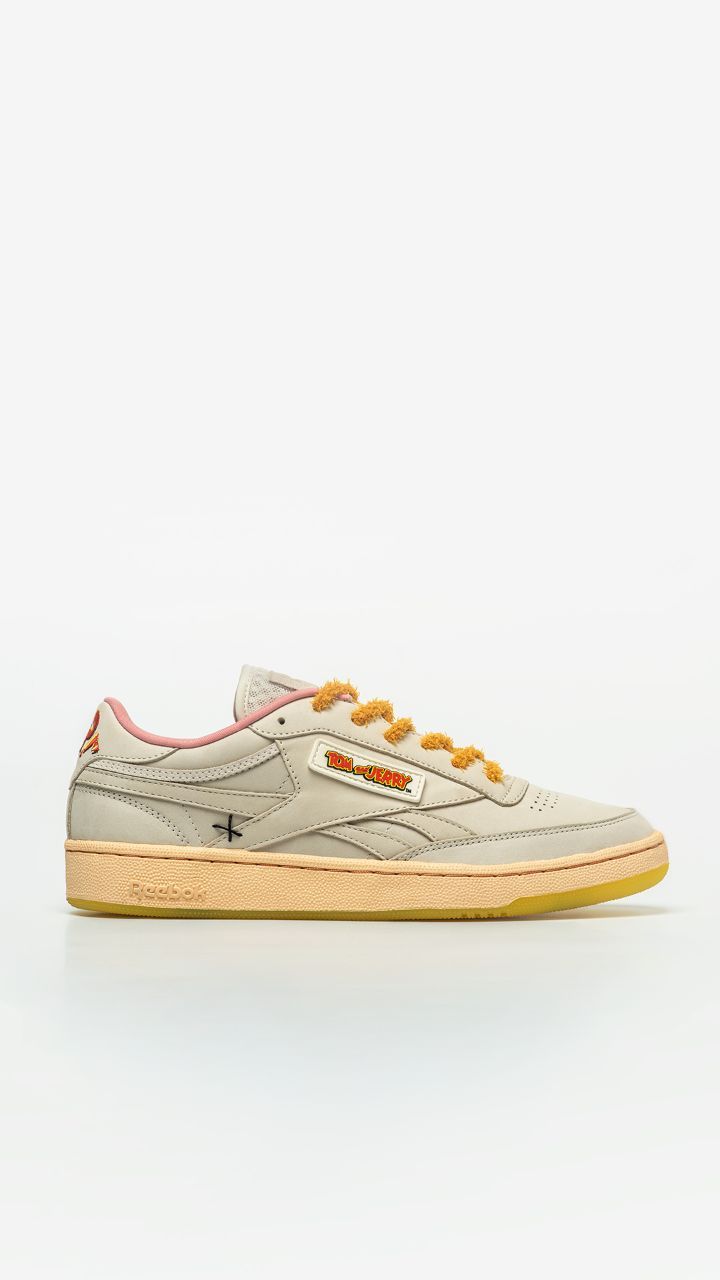 highxtar-reebok-tom-jerry-3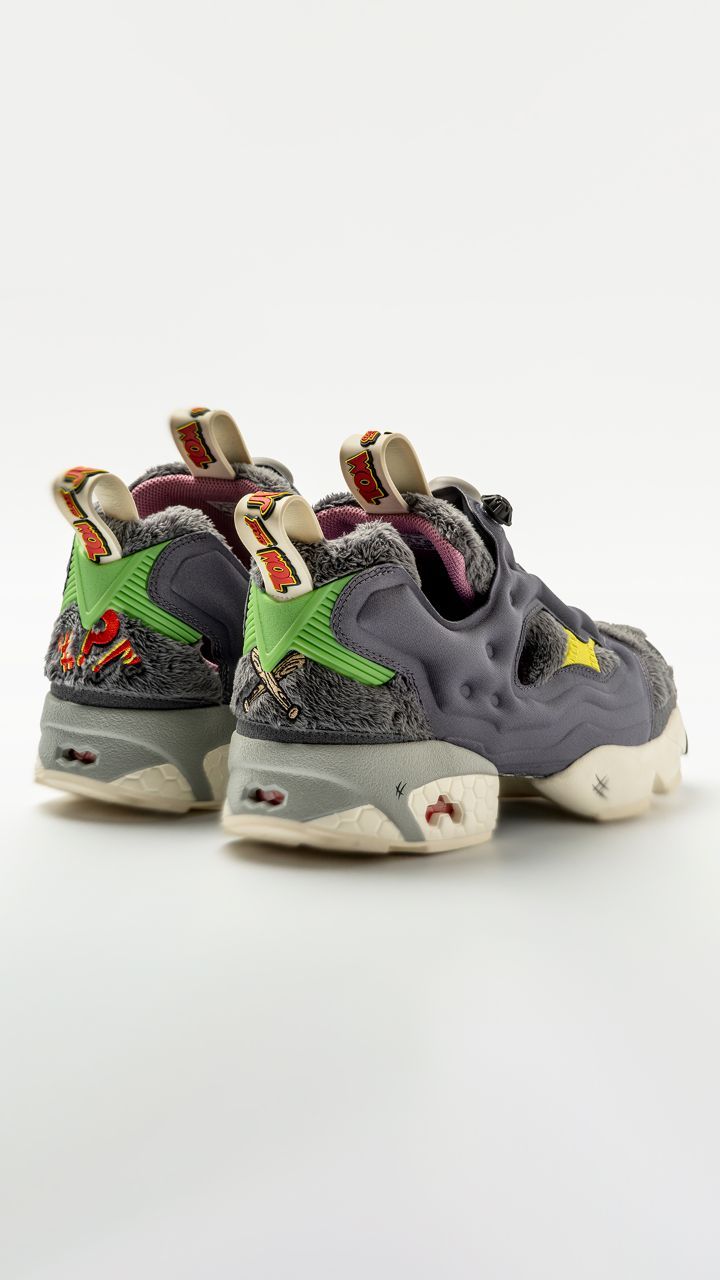 highxtar-reebok-tom-jerry-4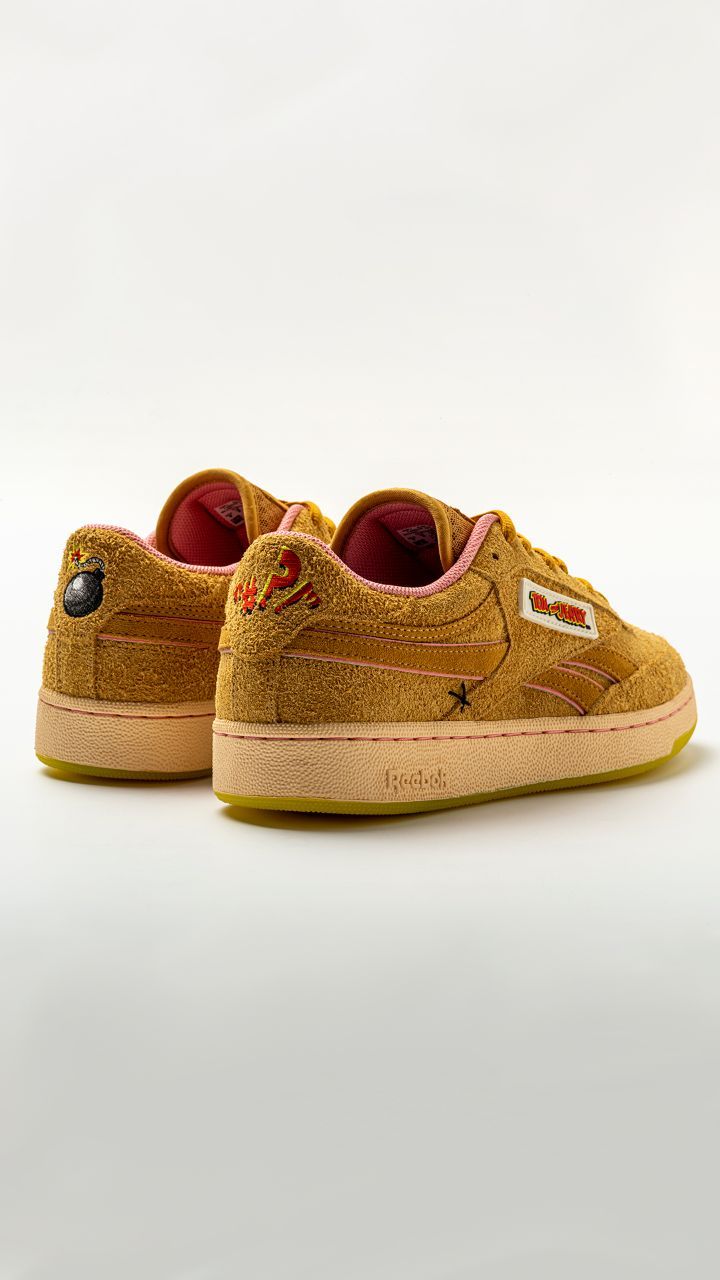 highxtar-reebok-tom-jerry-5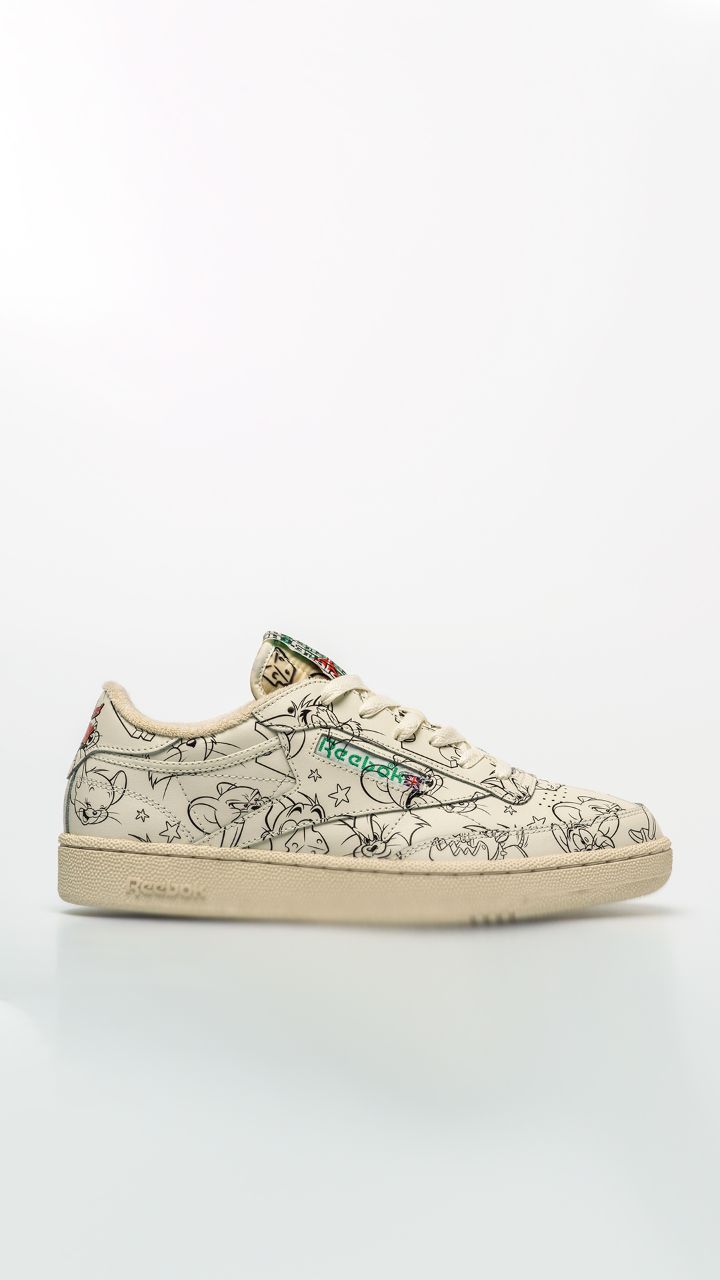 highxtar-reebok-tom-jerry-6
The Reebok x Tom & Jerry collection is available from tomorrow February 14th in www.reebok.es and selected retailers such as Foot District.