READ IN: Español
Although it may not seem like it, knitwear has been with us for a long time. Especially during the winter regardless of whether it is more or less fashionable that season. However, it has never been overlooked by luxury fashion firms, transforming old styles or reviving old-fashioned fashions on stand-by.
Apparently, the word knitwear (knitwear) could have derived from the old English verb to knot and the Dutch verb for the same verb (knutten). Actually, its origin is not clear but, what we do know, is that since Coco Chanel launched its collection of jersey-knit dresses we have not stopped seeing this texture present in most fall/winter collections.
During the 90s, the knitwear was also characterized by its androgynous style.
We review the campaigns of the 90's in which such a precious fabric and technique occupied the center of attention: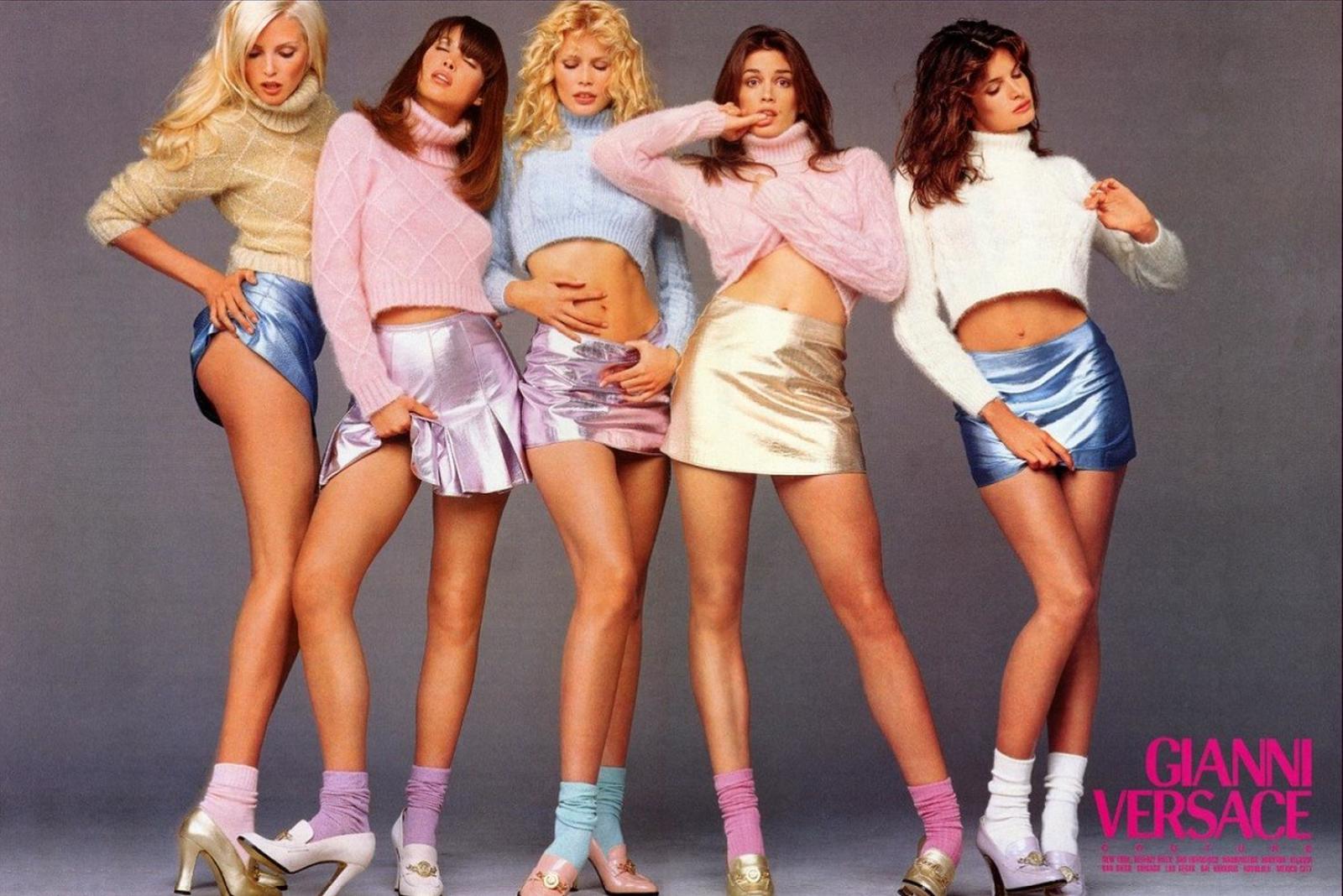 The iconic Richard Avedon photo for Versace could not miss the knitwear. High-necked sweaters crop-top style combined with metallic mini-skirts. A combination that, at first, seems impossible but that triumphs. Nadja Auermann, Christy Turlington, Cindy Crawford, Claudia Schiffer and Stephanie Seymour teach us how to wear it. Nor do they go unnoticed socks to match the sweater that, in addition, now also tend to wear them with high heels
Prada bets for a simpler look. A white knit and sleeveless shirt since the touch of color is on the lips and nails. In the waist wears a belt with a central buckle, which, curiously, is also a trend in recent seasons.
Who said that knitwear is only for clothes? We can find it in accessories and accessories like this Miu Miu scarf.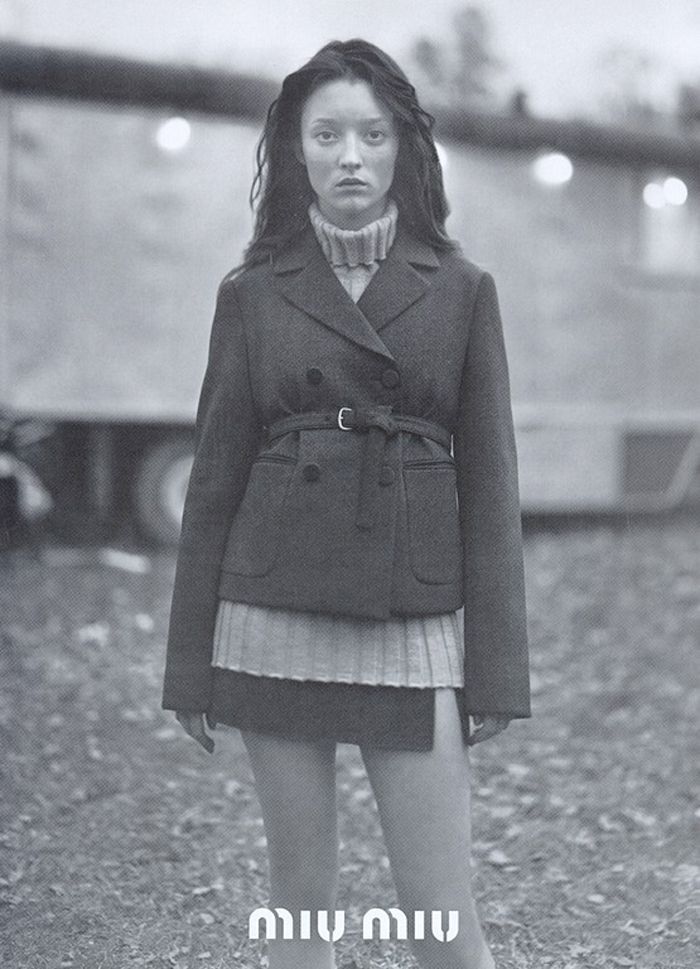 In the same season, we found a turtle neck worn with a blazer with oversize sleeves, so that it is visible both the neck and the end of the jersey that goes to the hip, under a skirt with side opening.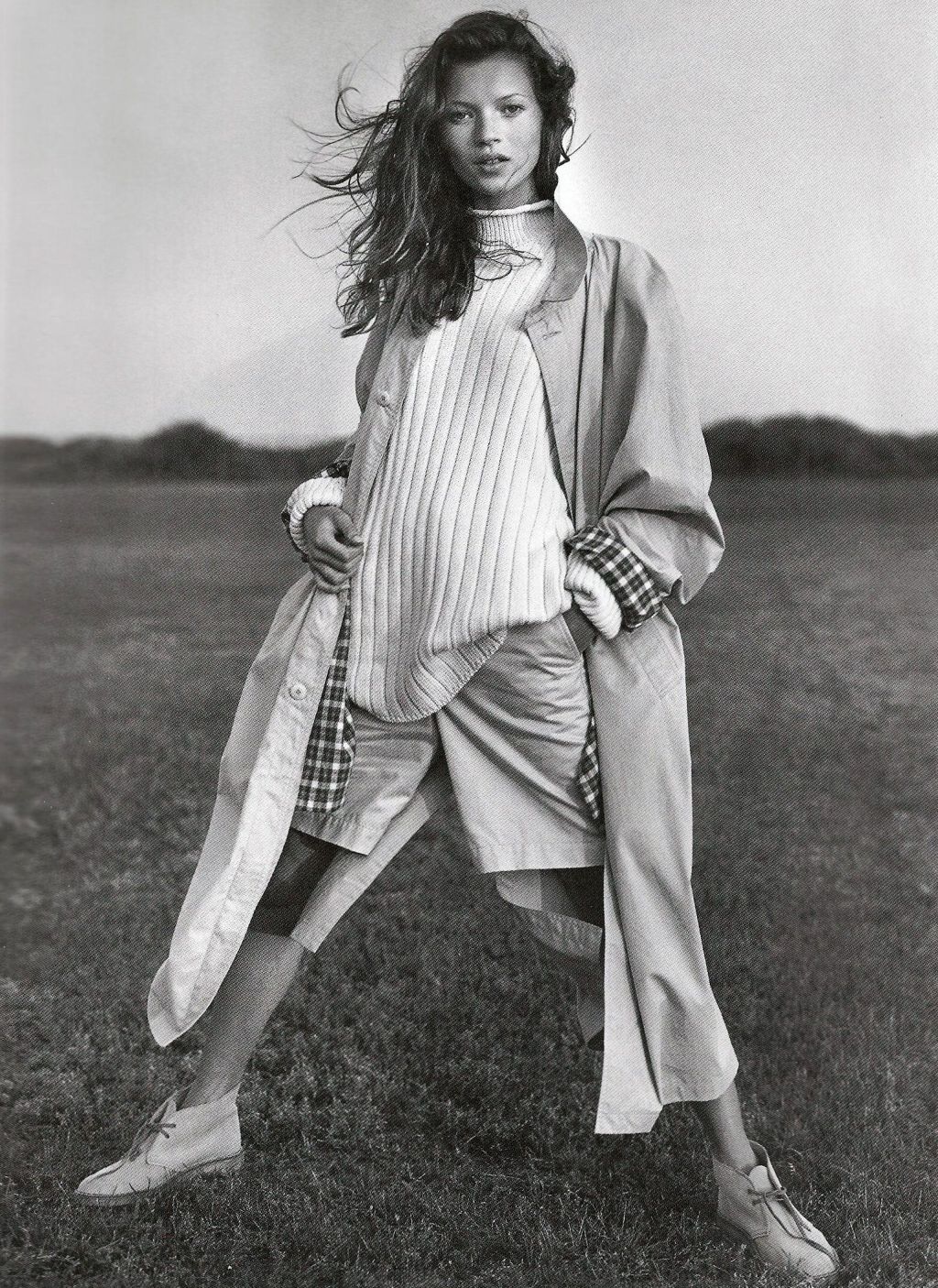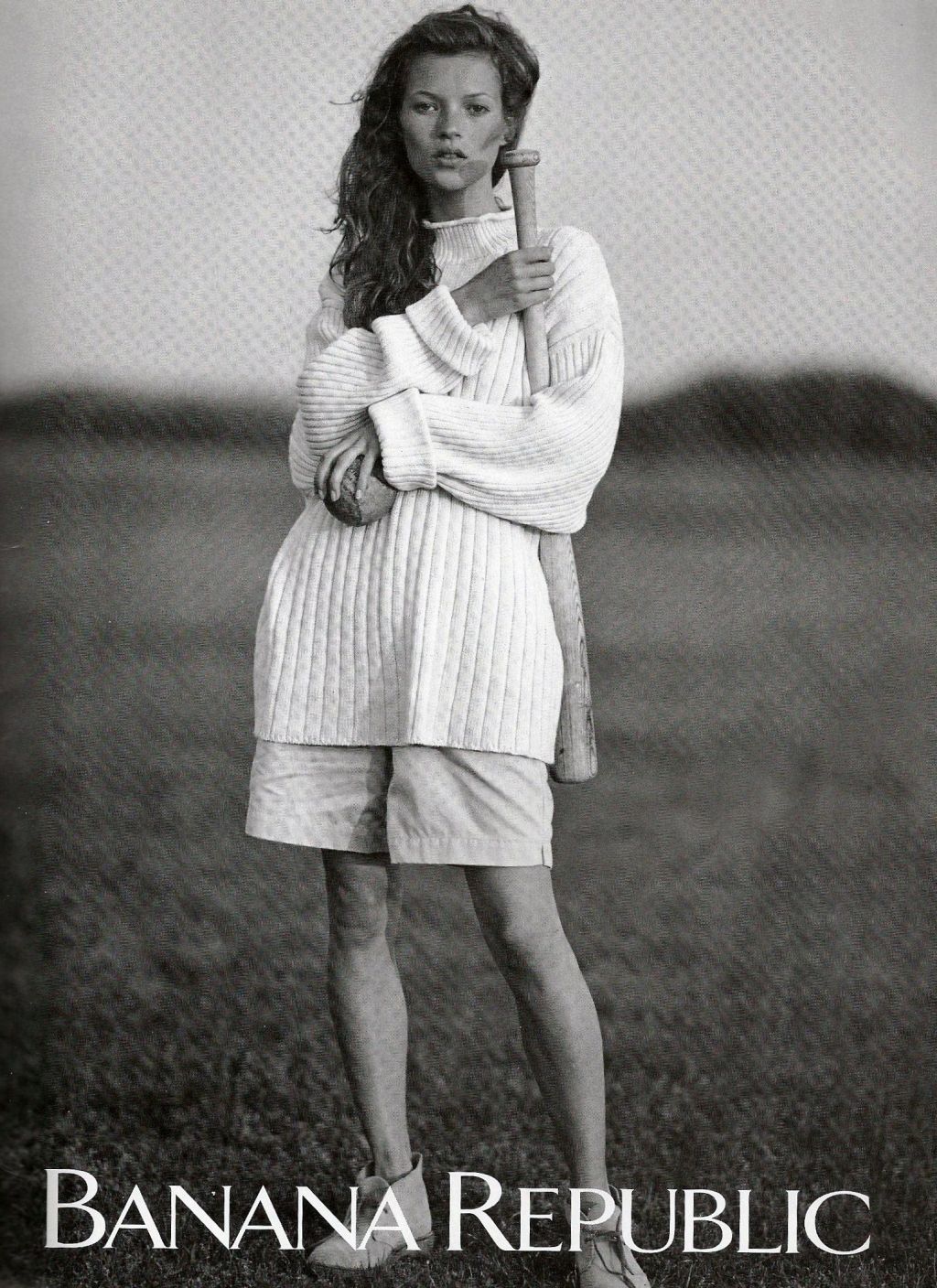 British supermodel Kate Moss wore an oversize turtleneck with a pair of shorts and a raincoat. Totally genderless.
Kate Moss, this time with a Maison Margiela garment, demonstrates the duality of designer garments by wearing the knit dress as if it were a skirt.
A Margiela garment for Hermès always means the meeting of two universes: the rebelliousness of the designer with the absolute elegance of the French brand. Jean-Louis Duman allowed Margiela to design up to 12 collections of Hermès, from 1997 to 2003, in which he was in charge of destroying the classics of the luxury firm innovating in all areas (cuts, techniques and materials).
Gisele Bündchen brought during this campaign two trends of this year without knowing it. One of them is the small monogrammed shoulder bags. Another trend is the sleeves with the name of the brand, lately we have seen in tracksuits Gucci and Givenchy.
CELINE in this other campaign totally different from the previous one, shows an unusual knit garment: a long dress without sleeves but with hood.
Behind the scenes, Maison Margiela shows us that knitwear can be worn with almost everything, even with leather, both in skirts and gloves.