READ IN: Español
With the Grand Palais in Paris turned into a winter paradise, Chanel presented its FW19 collection,  the last one by Kaiser Karl.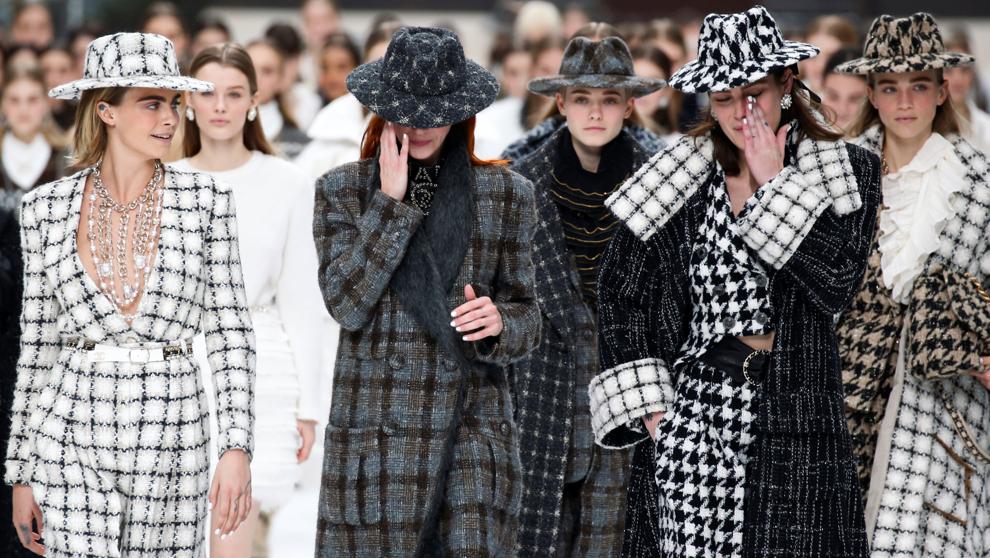 Once again, Chanel does not disappoint. When the guests were already sitting on wooden benches in a snow-covered village surrounded by mountains, the show began with a minute of silence in memory of Karl Lagerfeld.
During the show, which was dedicated to the most popular designer of the last century, the snow mountains attracted attention of the attendees for their contrast of atmosphere in relation to the beach and the Mediterranean sun of the FW19 Haute Couture show last October.
On the catwalk the total looks in neutral colors stood out, predominating black and white. Regarding the fabric, the great protagonist has been the tweed. There have also been comebacks, such as the popular double-C skis that caused a furor in 2006.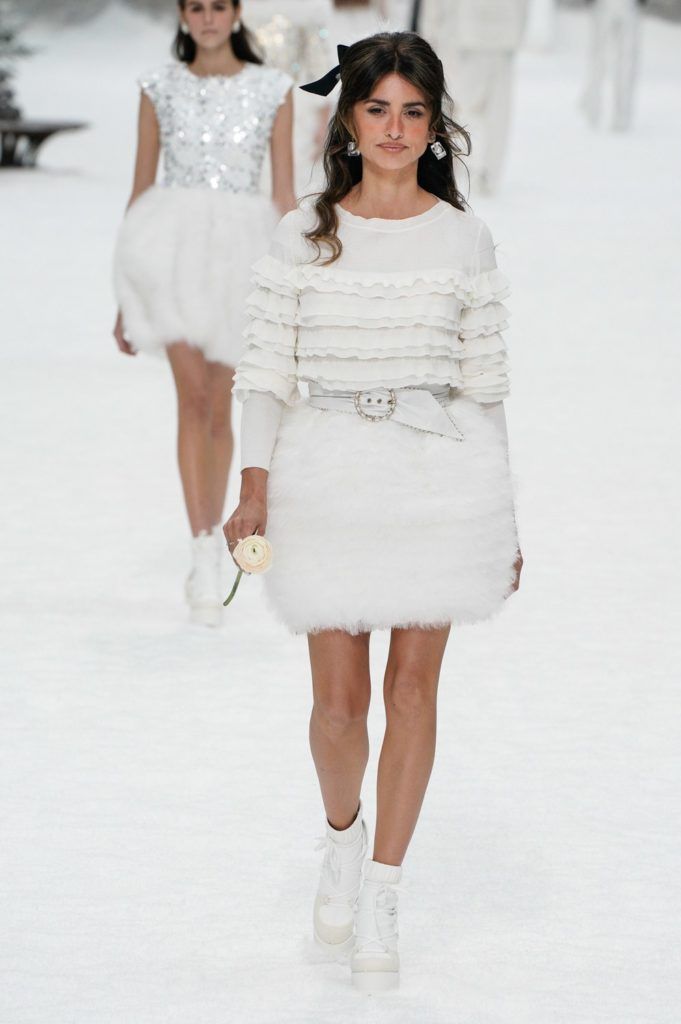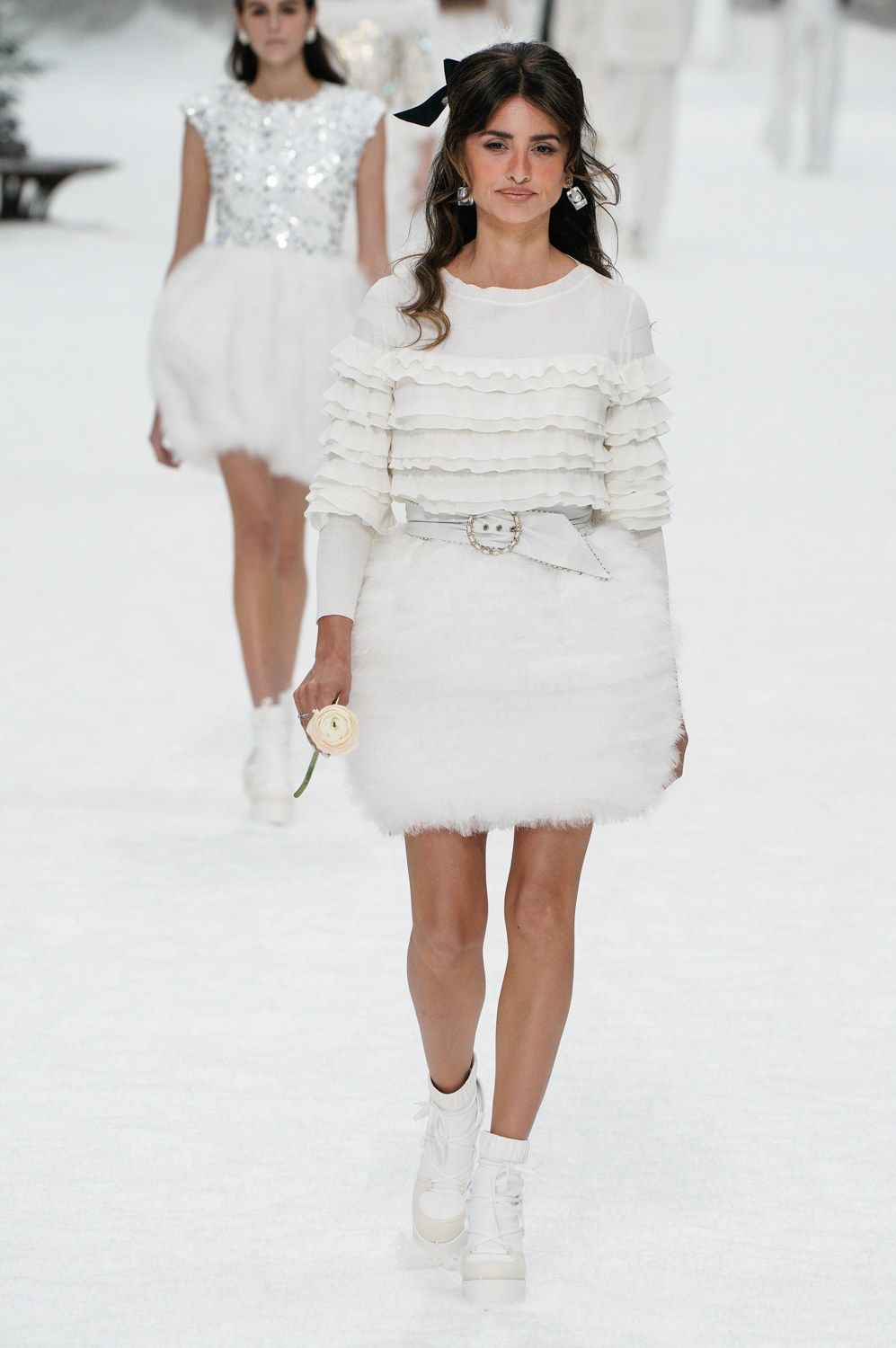 One of the surprises of the parade has been the surprise appearance of Penélope Cruz. For the first time, the actress walked at Paris Fashion Week. Dressed in white, she was holding a white camellia, Coco Chanel's favorite flower and emblem of the French maison. Penelope was a great friend of Karl and in fact, became ambassador of the house in July 2018. From that moment, we have seen her on multiple occasions with designs of the brand as in the Golden Globes or in the Goya of this year.
But Penelope was not the only one who wanted to dismiss the German designer, the model Cara Delevigne was in charge of opening the parade and, later, to comfort her emotional colleagues by remembering the Kaiser during the final carousel.
Chanel FW19