READ IN: Español
Prada has revealed its new AC75 Luna Rossa monohull in the port of Cagliari, Italy. The boat challenges for the Circolo della Vela Sicilia for the America's Cup 2021, its 36th edition, which will be held in the New Zealand waters of Auckland from January to March.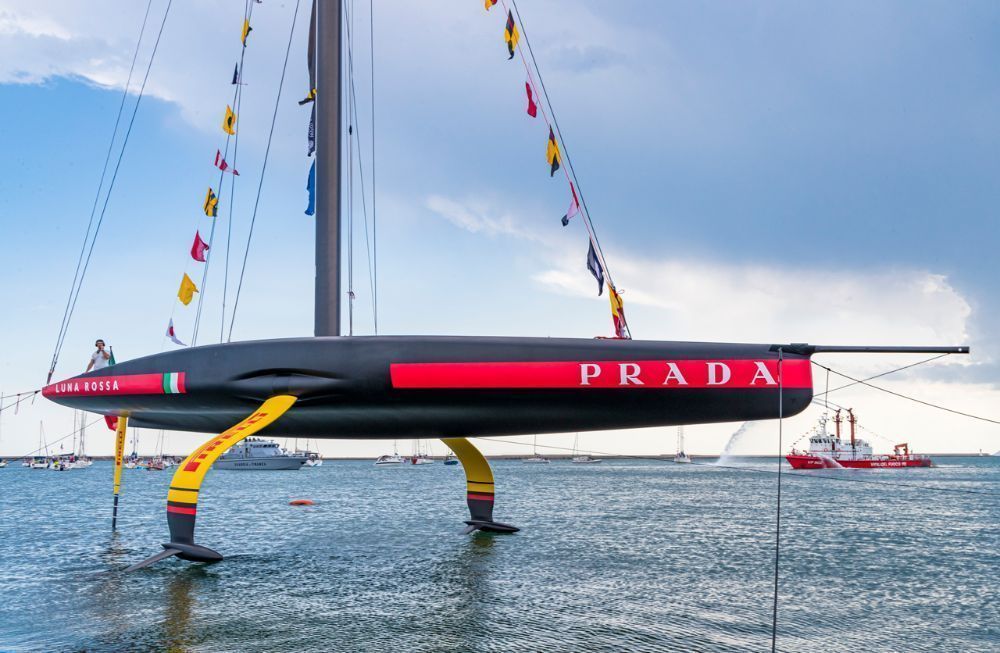 Prada's new AC75 Luna Rossa features an ultra-innovative design. It's no mean feat. The boat, built by luxury yacht maker Perisco Marine, has required a team of more than 90 people, including 37 designers, and up to 78,000 hours to complete. Miuccia Prada was present to baptize the ship by crashing a bottle of champagne over the bow, as tradition has it.
The materials used include more than 7,000 square metres of carbon fibre, 400 metres of aluminium honeycomb and two external foils of up to 500 kilos capable of supporting 27 tonnes. In addition, it is the only boat with an Italian flag that will participate in this next edition of the America's Cup, the oldest sailing trophy.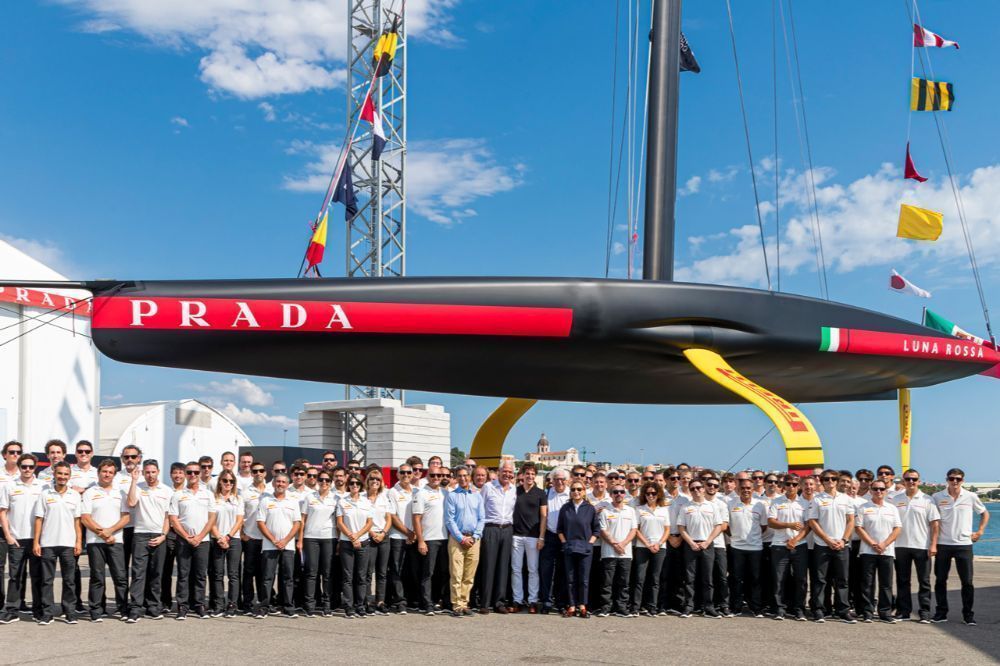 "This is our sixth America's Cup challenge, but launch day is as exciting as ever", said Patrizio Bertelli, president of the ship. "It is the magical moment that brings together many months of work and dedication and the anticipation of finally seeing on the water what was until now only a design".