READ IN: Español
The Unicode Consortium has announced its next update, Emoji 13.1, which will add more than 200 new skin tone combinations to the Emoji combinations of two people representing couples.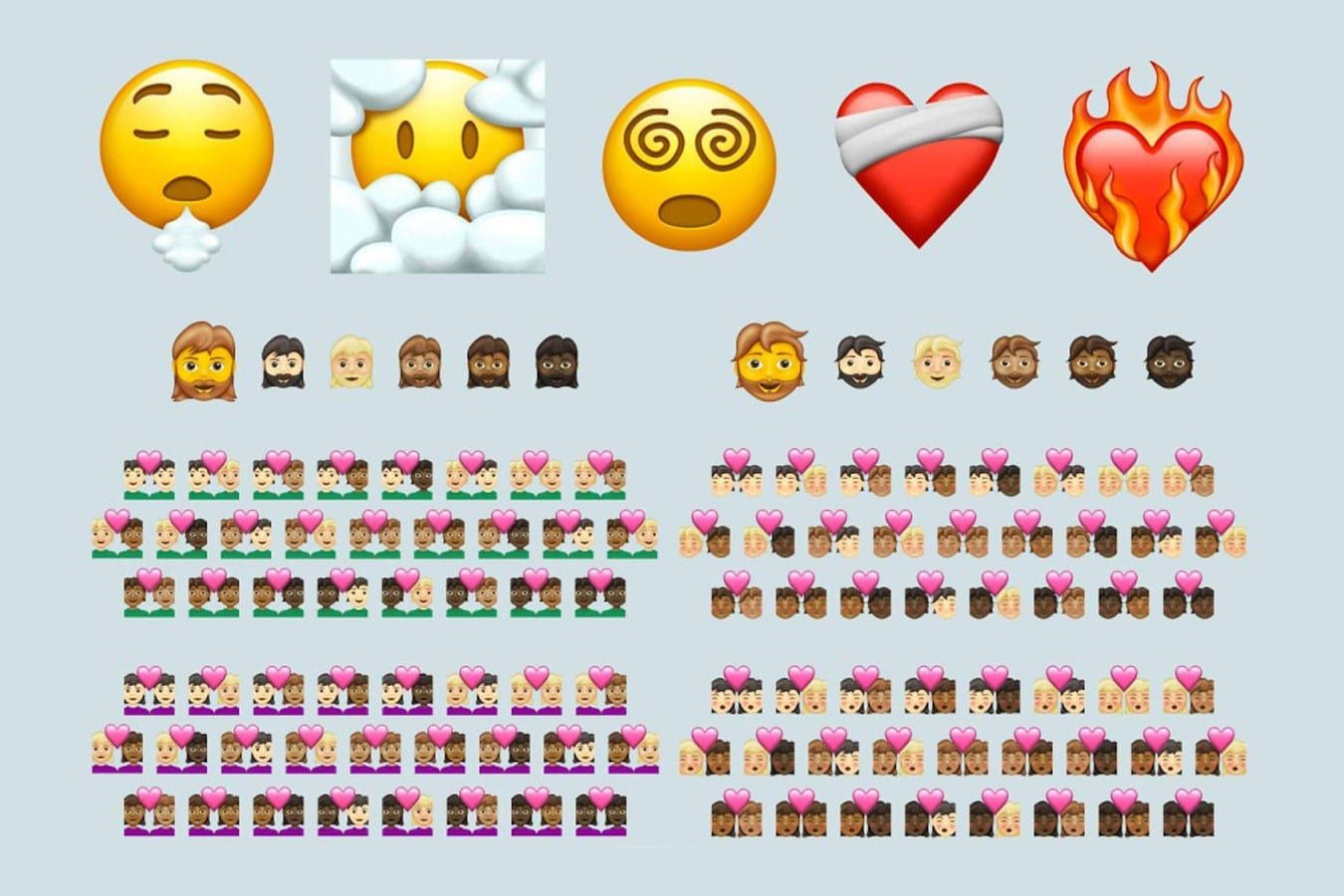 In an attempt to represent interracial and minority couples, a wider range of skin tones will be applied to two central Emojis: "couple with heart" and "couples kissing". To accompany this, seven additional graphics will be entered on the keyboard: "heart on fire", "heart patched", "bearded woman", "bearded person", "face exhaling", "face in the clouds" and "face with eyes in a spiral".
The Emoji 13.1 is expected to be released sometime in 2021, after version 13.0 has been released this fall.