READ IN: Español
'The One', located in the Bel Air neighborhood of Los Angeles, belongs to film producer Nile Niami and includes almost 9,800 livable square meters. Its price? No more and no less than $500,000,000.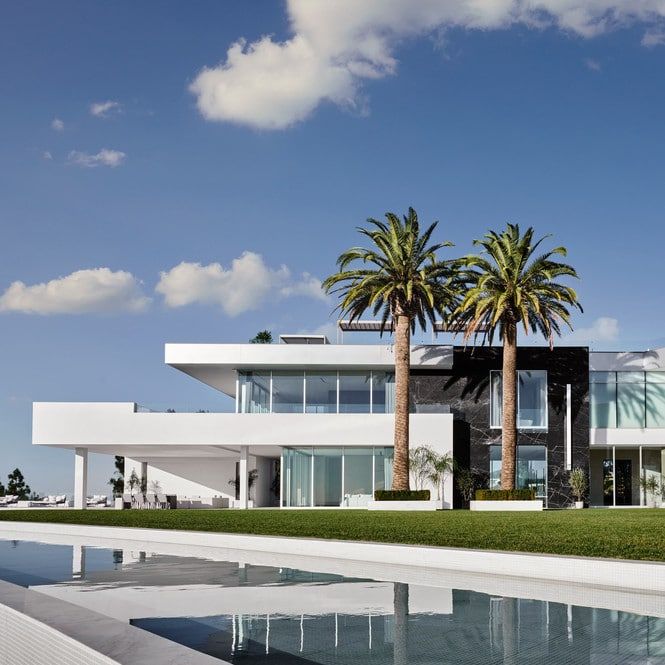 We entered the largest house in the world and the most expensive in the United States. Designed by architect Paul McClean, it is surrounded by a moat that gives the feeling that the house floats above the city of Los Angeles. "This project was exciting and intimidating at the same time. The goal was to create something unique and spectacular," says McClean.
Now, after almost ten years of design and development, Nile Niami opens the doors of 'The One' through a virtual tour. The home features exclusive amenities such as a cinema, a tennis court, a garage that can accommodate up to 50 vehicles, seven swimming pools and even a nightclub. The master suite extends to 1,500 square meters and the rest of the house has 21 bedrooms and 42 bathrooms. With nearly 8-meter-high ceilings, panoramic views of the Pacific Ocean, downtown Los Angeles and the San Gabriel Mountains, 'The One' is indeed a one-of-a-kind place.
To make the virtual tour possible, Producer Michael had to divide the estate into two parts and explain all the details in more than an hour. Below are the audiovisual documents available so that you don't miss a single detail of this colossal architectural work.
Visit our website and don't miss the latest news about fashion, sneakers, music, culture and technology.