READ IN: Español
Converse's new silhouette lands in stores with a new look. The innovative design comes from TAKAHIROMIYASHITATheSoloist. It was unveiled during the presentation of the Japanese brand's SS20 collection in Paris.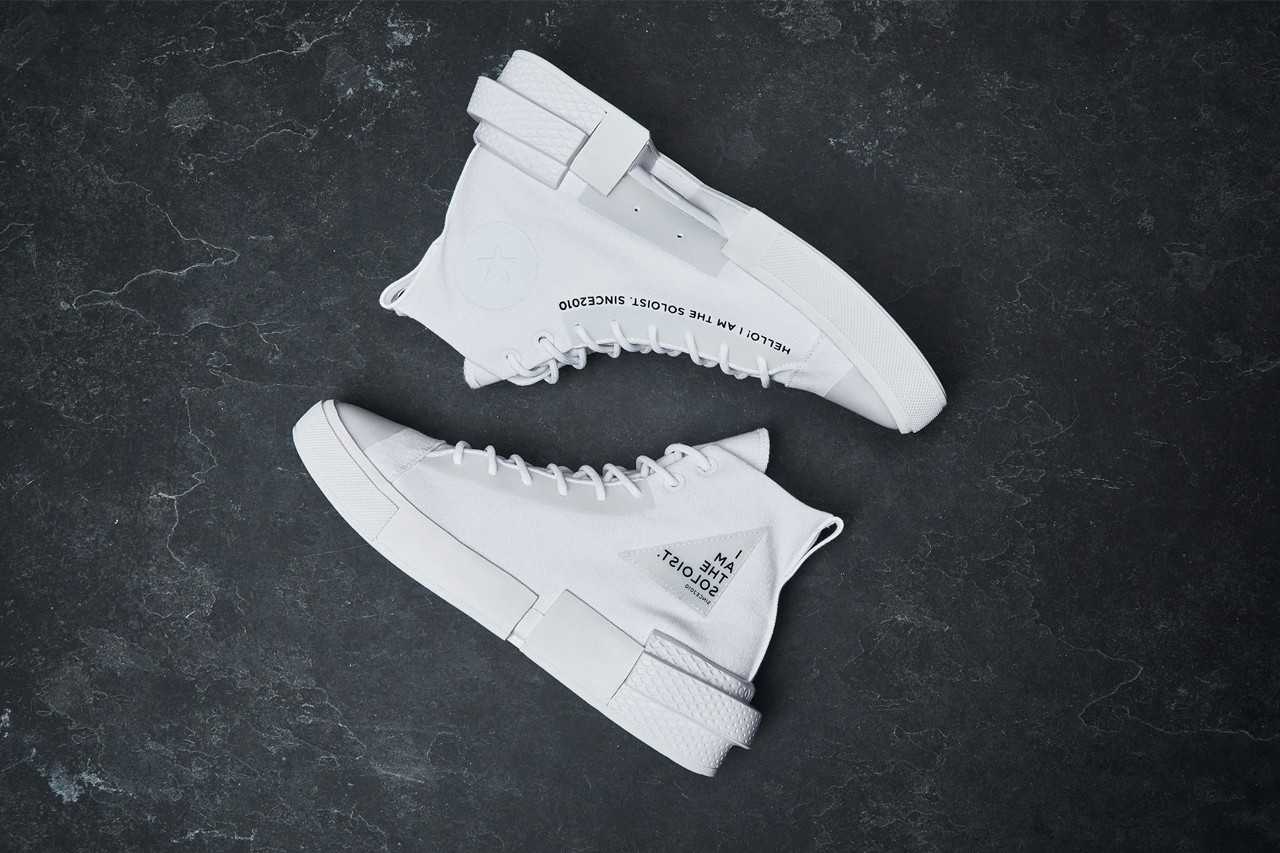 The classic All Star lines are blended with the new features of the CX Disrupt. The most interesting and striking detail is centred on the bottom. The overlapping rubber soles give it an attractive and modern look that blends perfectly with the minimalist style of the upper.
The upper retains the original Converse canvas fabric. An interesting addition, are the new rounded laces more modern than the traditional ones used by the American brand. The Converse symbol appears on the inside of the shoe while the TAKAHIROMIYASHITATheSoloist signature is located on the outside.
A translucent plastic triangle that said "I am the soloist. Since 2010" is the Japanese emblem. Depending on the model, it will appear in black or white. It also appears, "Hello! I am the soloist. Since 2010" printed symmetrically along the inner side panel right next to the Converse star.
TAKAHIROMIYASHITATheSoloist reinvents the heritage of the Converse court with a clean-lined futuristic art look. The price of the CX Disrupt is 155€. You can find them in END. online shop.