READ IN: Español
A$AP Rocky turns everything he wears into an object of desire. Even the aesthetics of old age. Something we already saw when he turned the babushka into a viral accessory, now manifested in the form of a granny quilt he wore to the Met Gala. Well, the origin of this piece of art rescued from a thrift shop has now surfaced.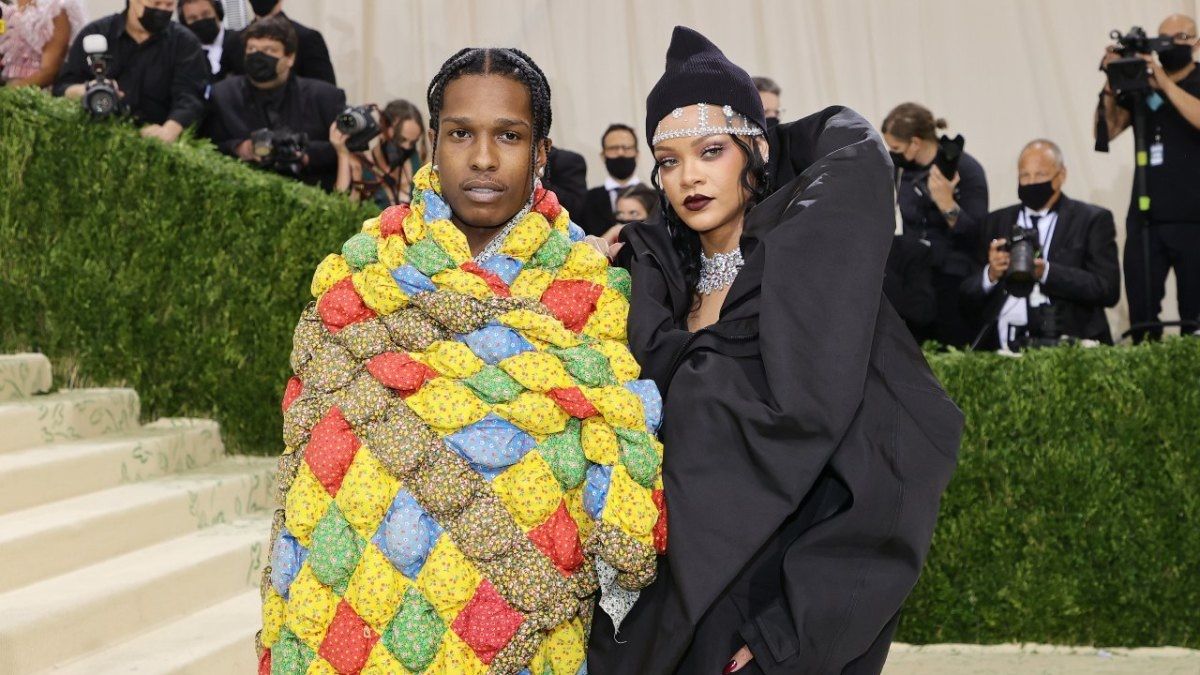 The big event that blurs the boundaries between fashion and art this year was themed around American heritage, which A$AP Rocky did, opting for ERL. But he also opted for a colorful patchwork quilt to reveal that custom dinner jacket.
True to this year's theme, the quilt referenced a craft tradition that spans the country's history. "This piece has an intense narrative," designer Eli Russell Linnetz concedes to Vogue. "It's beautiful on the outside, on the inside it represents a world of memories."
The more personal and emotional aspect of the piece manifested itself on Instragam after its appearance at the Met Gala. In a recent post, a woman named Sarah claimed that the quilt was designed by her great-grandmother, sharing the story behind the look.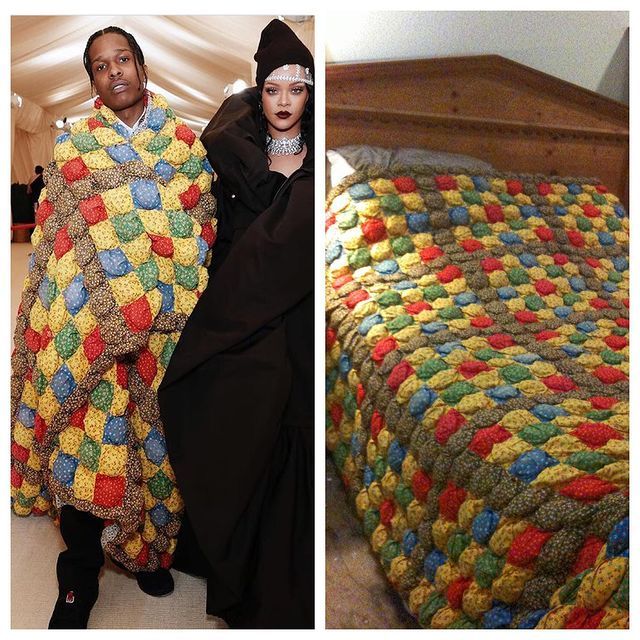 "My great-grandmother's quilt was donated to an antique/thrift shop a while back," Sarah writes in the post. "When I saw the photo from the Met Gala I instantly realized it had to be the same quilt. I read the Vogue article about the designer who found the quilt in Southern California and since his office isn't that far from us in Venice California, I demanded my mum go get the photos of it from our old bed."