READ IN: Español
The new Air Max 96 silhouette from Nike and Supreme (@supremenewyork) arrives with a powerful, timeless look that will meet the expectations of the most discerning. The release date is still unknown, but the collaboration is expected to hit shops in the coming months and our wardrobes the day after.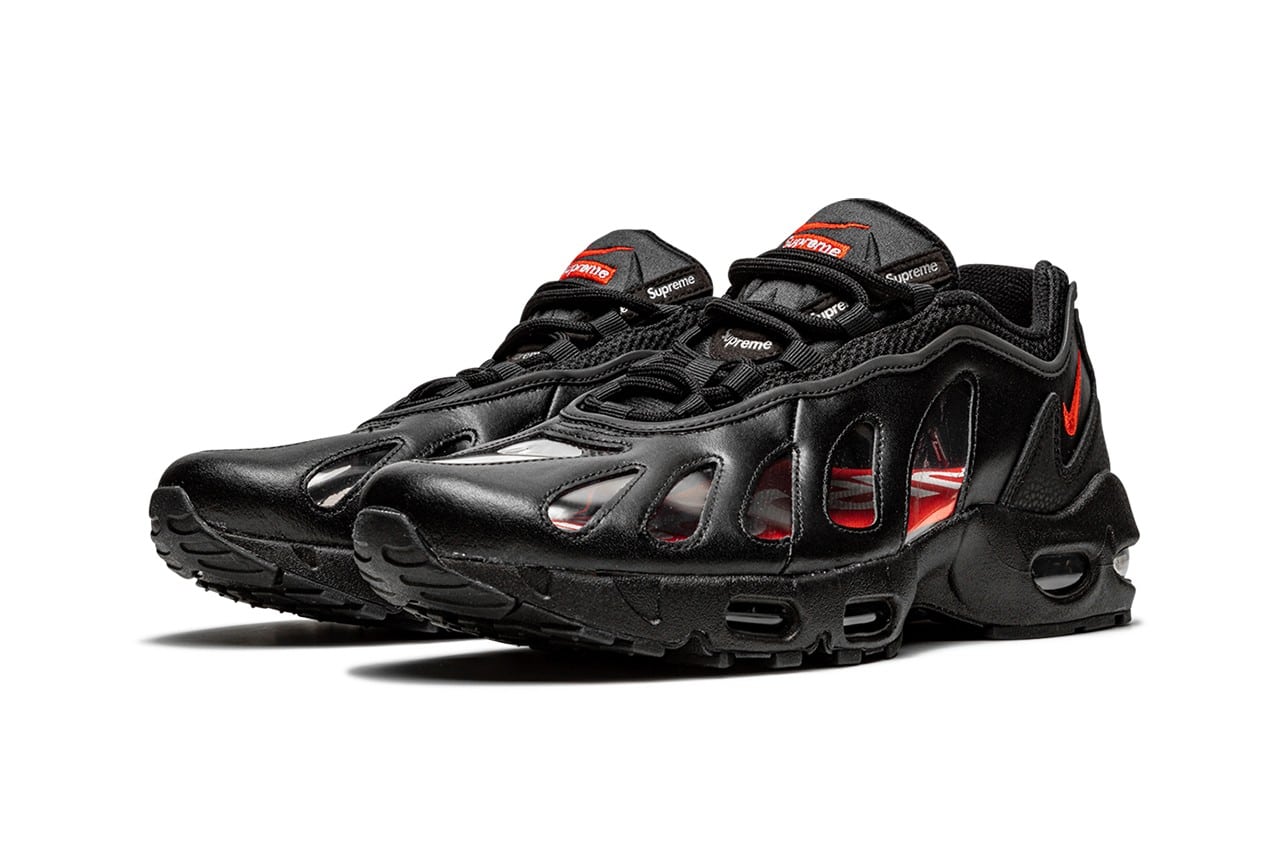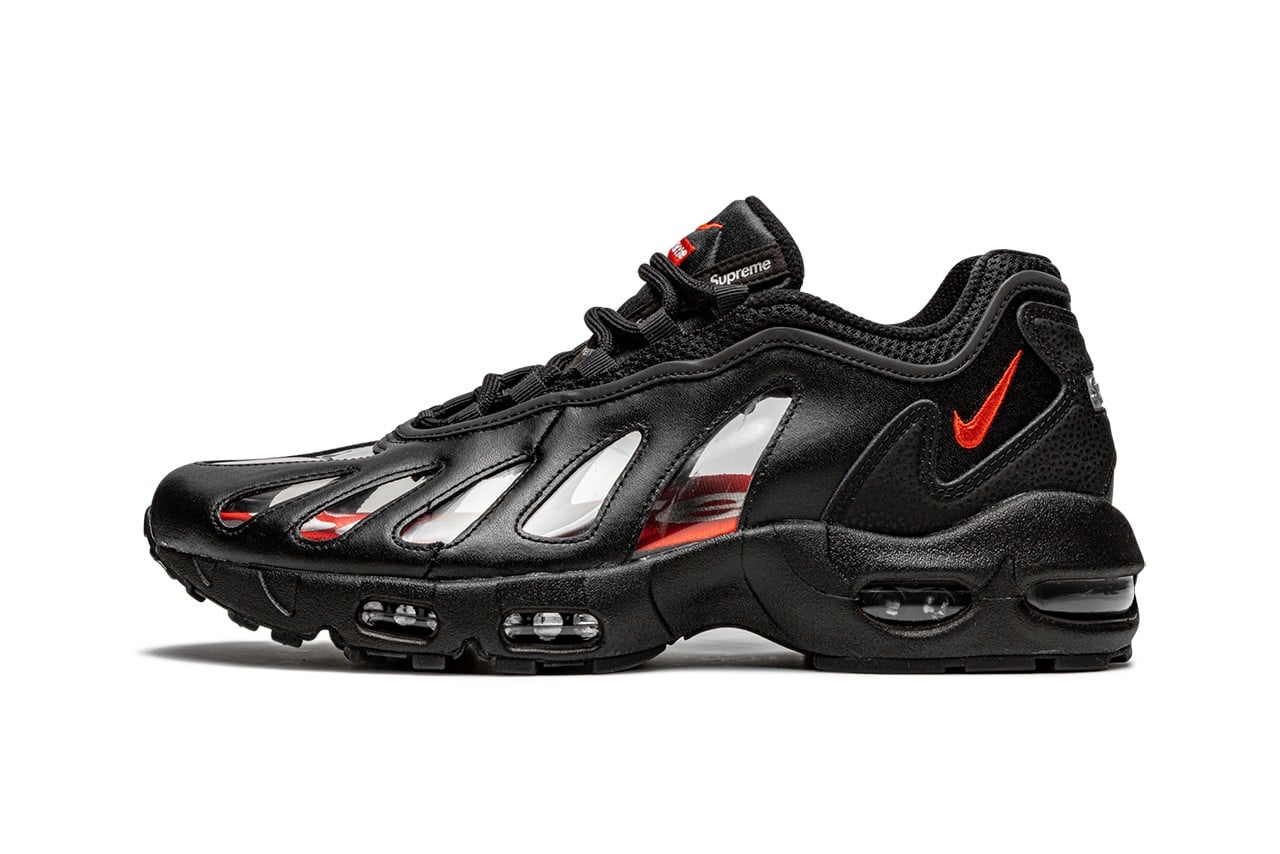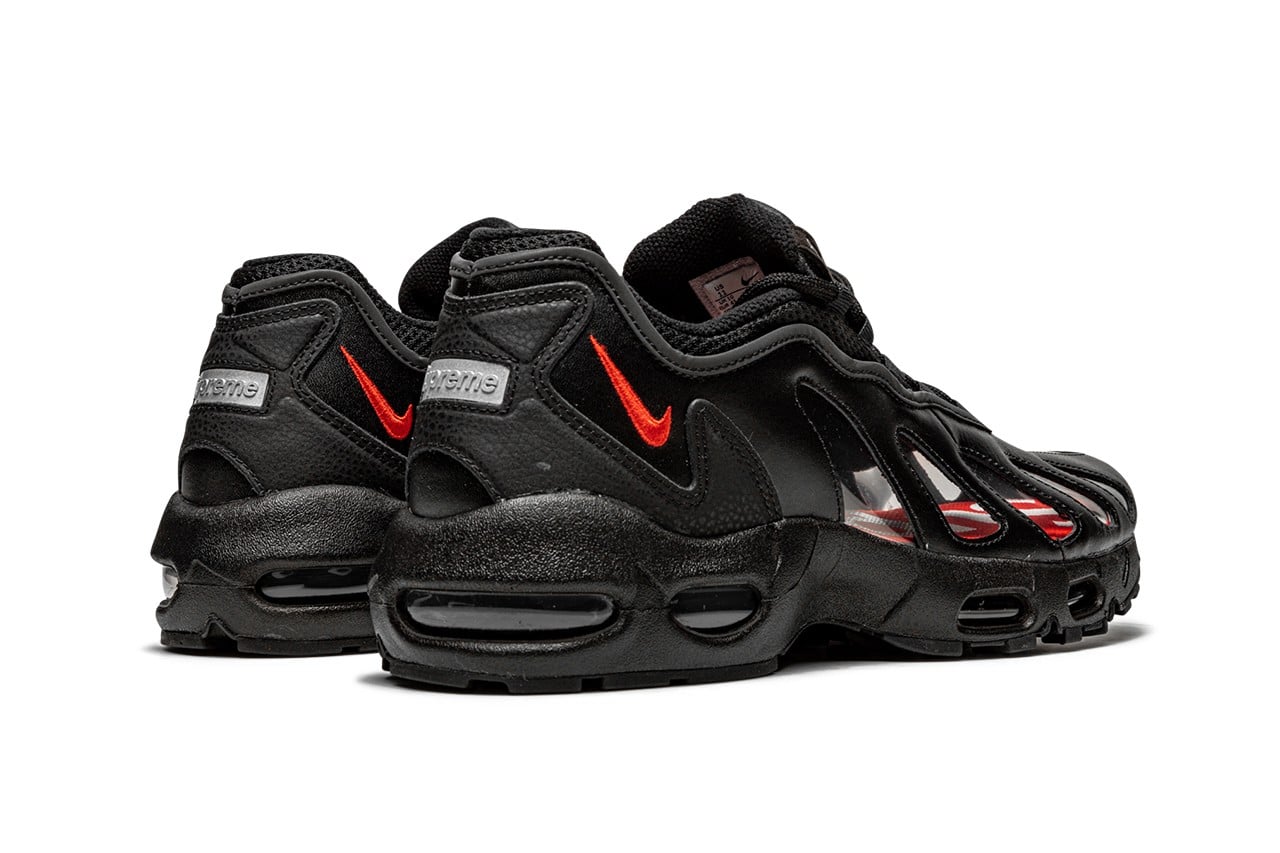 The Air Max 96 model got a new look in 2016 and until then it had been on the back burner. Now, Supreme has decided to bathe it in the fountain of youth and bring it back in total black. Following the New York-based brand's guidelines, Nike has designed a shoe that is optimal for the 21st century generation.
The most significant changes have been made to the upper and tongue. The traditional puffy mesh underneath the black leather skeleton has been replaced by transparent windows that allow us to see the Supreme Red insoles. This cell pattern is distributed from the side panels to the toe cap. On the upper, the laces cross over a tongue with the converging Nike and Supreme logo, and a lower line repeats the name of the streetwear label.
The heel area is completely hidden by layers of material that promote further reinforcement to the structure; here both brands meet again. The outsole retains its initial design with air chambers scattered throughout the semi-opaque silhouette to further emphasise its undreground facade.
We can't wait to wear these pairs on our feet, can you?